TEXT Catarina Mesquita
Jorge Rangel, president of the International Institute of Macau shares his vision and plans for the organisation; and his thoughts on Macao's future prospects
Jorge Alberto Hagedorn Rangel was born in Macao to one of the oldest Portuguese families, which have been established in the territory since the 1800s. The president of the International Institute of Macau and well‑known academic places a great emphasis on keeping the historical legacy of Macao alive.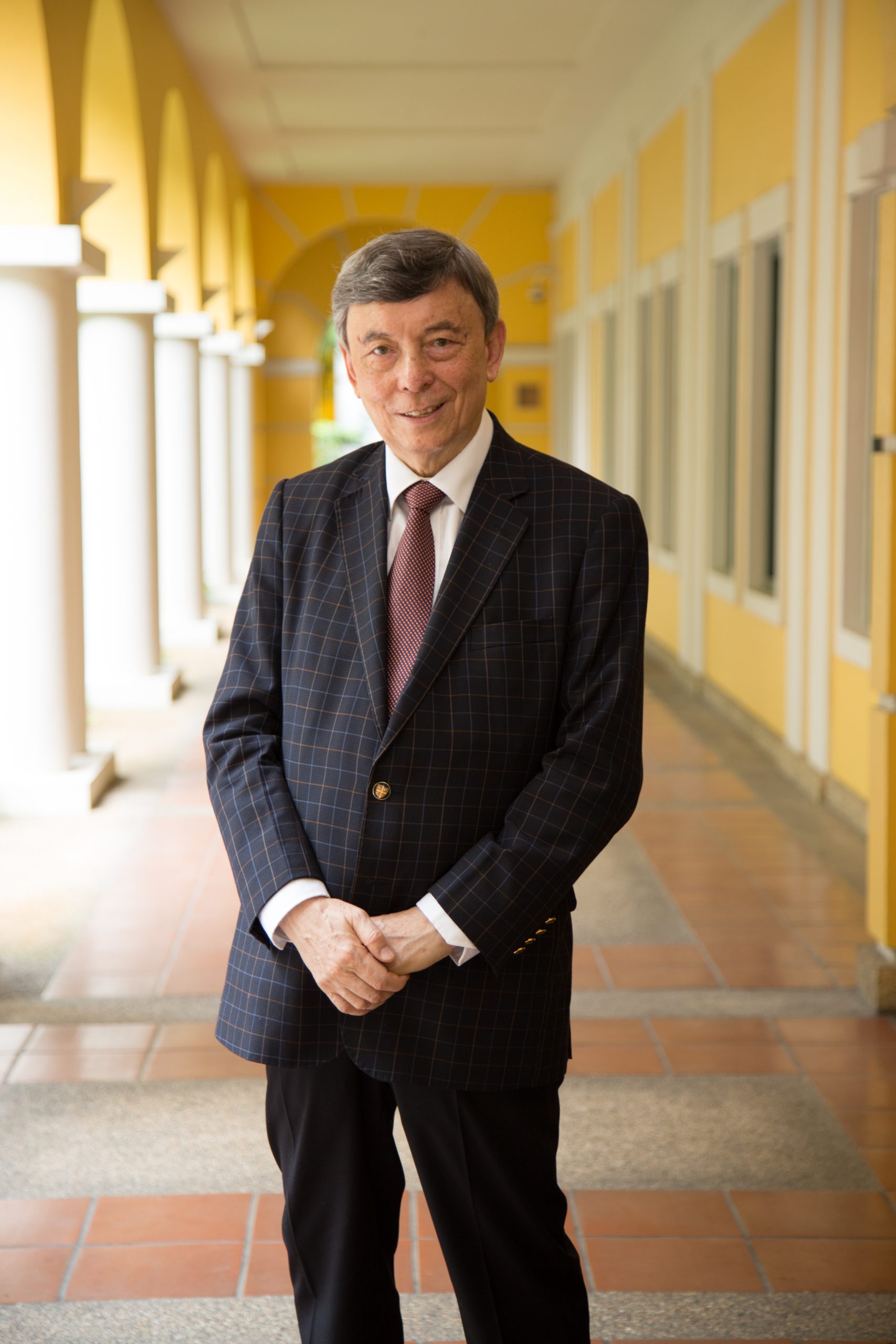 Having worked for the Portuguese administration in Macao for over 20 years, he knows and understands the city inside out. He believes that the resilience that has enabled Macao to "come far will certainly allow it to face the future with even more confidence and the will to move ahead."
The International Institute of Macau (IIM) was founded in 1999. In which areas has IIM dedicated its efforts to in the past years?
The International Institute of Macau is a non‑governmental organisation set up to develop academic and cultural relations with institutions in other parts of the world, and promote the image of a new Macao. It operates as a research and publications centre concerned with the history and legacy of this territory, as well as its present and future as a special administrative region of China. 
The results achieved by IIM are the most powerful incentives for us to carry on with renewed confidence and determination. 
Our annual plans have included important seminars, conferences, meetings, exhibitions, training courses, academic exchanges, awards, and diversified research programmes. More than 50 agreements and protocols have been signed, broadening IIM's scope of intervention abroad and creating new partnerships for joint programmes. IIM is an active member of several international entities, and often represents Macao at international events. 
We have also offered our cooperation to local authorities and associations, who may use our facilities and share resources, and we continue to excel in the area of publications, with hundreds of books produced in Portuguese, Chinese, and English. At the request of the Chief Executive, we organised exhibitions to commemorate the 10th and 15th anniversaries of the Macao SAR. 
Things have changed in Macao over the last 18 years. How do you view the city's evolution and how is IIM responding to the greater importance of China in Macao?
The evolution of Macao has been positive. The opening of the gaming operations system began a new era of prosperity, generating abundant revenues that could be well invested in education, health, culture, sports, social welfare, housing, and infrastructure. With new institutions of higher education (some of which were founded in the '80s and '90s) in full operation, opportunities for the younger generations have expanded significantly. The community's participation in civic affairs has been encouraged and we have witnessed the emergence of new pressure groups that are becoming increasingly demanding. A permanent dialogue with these groups is indispensable. 
The upcoming 20th anniversary of the SAR will certainly stimulate many political assessments of the territory from all perspectives. IIM shall be ready to contribute with its own independent, objective, and frank evaluation. 
The presence of national official entities in the SAR is understandable; Macao is part of China. The most senior leaders of China have visited Macao, and delivered messages of confidence and support. Not everything has been perfect and mistakes were made, but those can always be corrected and prevented in future. 
IIM has maintained a good relationship with the SAR government and with the official representation of the Chinese central government. Three years ago, IIM was entrusted with the responsibility of organising an intensive training programme in Portugal for 24 cadres of the State Council and the Liaison Office in Macao. We have also cooperated with the Liaison Office in organising several of their visits to Portugal and we have worked with academic and research institutions, including the Academy of Social Sciences. We always express our opinions openly, and our conversations have been interesting and useful. A few years ago, I was personally asked to submit my own critical assessment of the local civil service, which was inserted in a book released by the Academy of Social Sciences. 
Where does the main financial support of IIM come from?
The Macao Foundation is our main financial supporter, as is the case for the majority of local officially recognised institutions, including associations and other organisations of the SAR's very active and diversified civil society. 
IIM occasionally requests sponsorships from other foundations and private or public entities for specific projects not covered by subsidies from the Macao Foundation. 
We also have an extensive memberships and partners involved in joint projects carried out in different countries, in the form of seminars, conferences, exhibitions, and publications. And we benefit from the excellent volunteer work of many researchers and collaborators. 
The IIM is very active in Brazil. Why is Brazil important to the IIM and what benefits does it bring to Macao?
Brazil is the largest Portuguese‑speaking country in the world and one of China's most relevant trading partners. Both countries will play a leading role in shaping the future multipolar world; this has been one of our main areas of research. We are working closely with the Brazilian Institute for Studies of China and Asia‑Pacific and other Brazilian research and cultural centres in studying and debating issues related to this theme. Macao's role in this context, as an economic and cultural platform, is always included in these activities. 
We have signed agreements with various prestigious institutions based in Brazil, where we can count on the cooperation of the Casas de Macao (Macao's recreation and cultural centres) in São Paulo and Rio de Janeiro. We have also hosted several exhibitions in various Brazilian cities to promote the Macao SAR.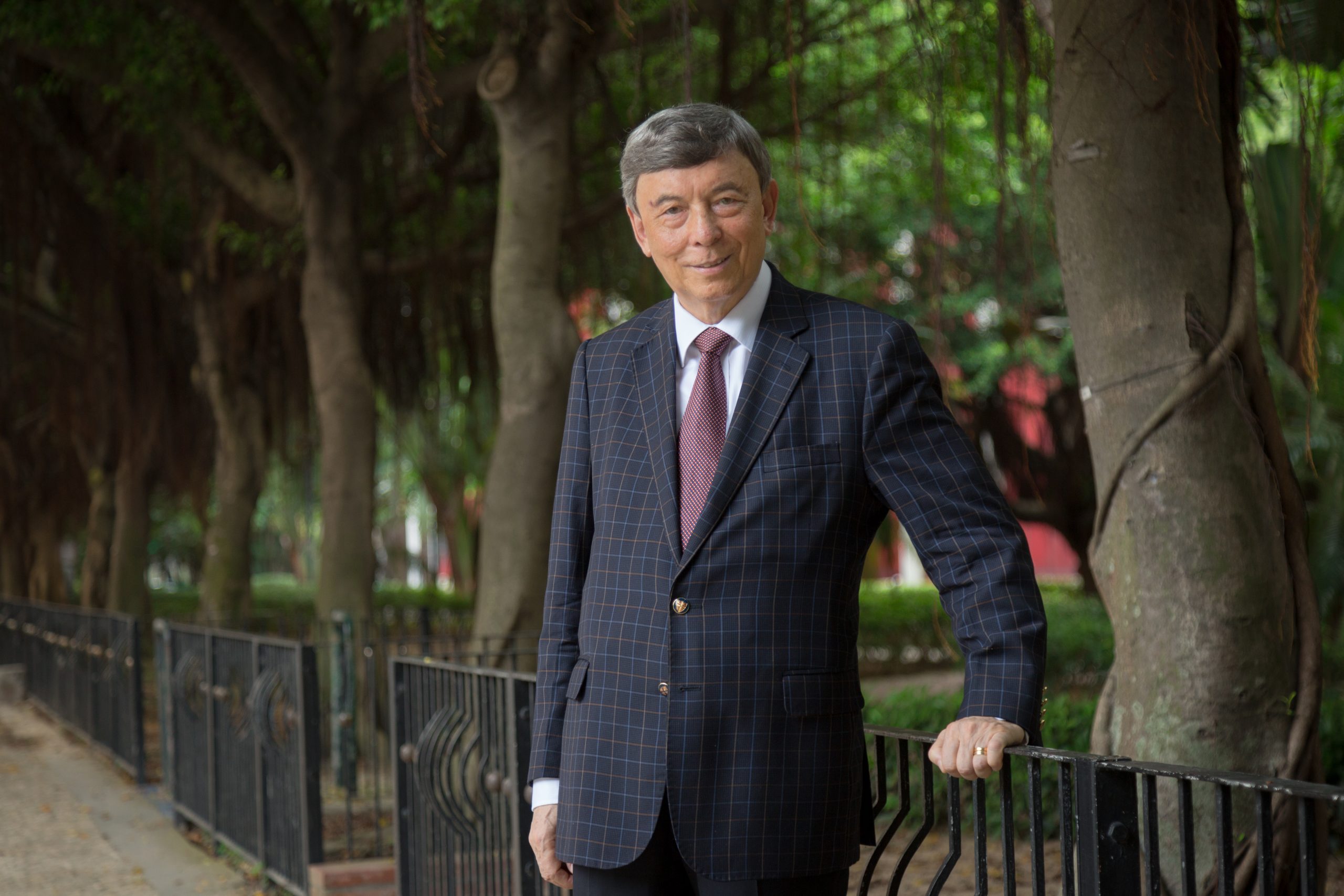 The publication of the history of Macanese communities and Portuguese communities in Shanghai and Hong Kong was an extensive piece of work. With the growing importance of China, do you believe it is a good time to work on the history of the Chinese communities in Macao and in the Guangdong areas that have been linked to Macao for centuries?
We have done extensive research on those communities, as well as the history of the Macanese communities in Rio de Janeiro. Our publications have been well received and are highly regarded in academic circles. 
I agree with you that more will have to be done on the history of the Chinese communities in Macao and in neighbouring areas with long‑standing links to Macao. With so many institutions of higher learning now based in Macao, I hope much more can be achieved. They have the resources and IIM is ready to cooperate. In recent years, we have concluded several research projects on Dr Sun Yat‑Sen and Macao. Our publications on Dr Sun's connections with Macao are now available. 
What is the image of Macao that IIM brings to other countries?
Both modernity and tradition. One of the favourite themes of our activities and projects abroad is Macao's cultural and architectural heritage. The past is always present, but we look ahead and explain what Macao is today and the plans and programmes for the future. In this regard, we point to Macao's position in the Belt and Road initiative and in the recently announced Guangdong–Hong Kong–Macao Greater Bay Area project. 
We stress Macao's important roles as an economic platform between China and Portuguese‑speaking countries, and as an international tourism centre, with modern facilities and 30 million visitors each year. We also highlight Macao's position in the Pearl River Delta, which is one of the fastest and most consistent growth areas in the world. 
During the Portuguese administration you were responsible for the training of the public servants, many that later took on important positions in the Macao SAR. How do you see the evolution of the services since their inception in 1999? Do you think that more should have been done by Portugal?
[In 1992] as secretary for Public Administration, Education and Youth, I was very much involved in all matters related to Macao's transition, from training senior civil servants to the coordination of the handover ceremonies. Among all the tasks that we had to perform in the last decade of the Portuguese administration, the so‑called "localization" of the civil service was probably one of the most difficult to conclude. Recognizing all the constraints and insufficiencies, I believe the degree of success was high. We brought in the best candidates available and trained many for positions of leadership in our public services; their contribution to the success of the SAR has been remarkable. I wish we could have also restructured the civil service, but the Sino‑Portuguese Joint Liaison Group decided that it should be done later by the new administration. It is yet to be done in a comprehensive and more effective way. 
The general public became much more demanding after the handover, and while some official entities have responded very well, others have not, revealing frailties that have to be overcome and mistakes that must be corrected. 
Regarding Portugal's role, it is my firm belief that everything was done to guarantee a smooth and stable transition, in permanent dialogue and cooperation with China and with the correct establishment of the SAR as a permanent concern. From education to infrastructure, a huge programme was consistently modified to provide the best conditions for the SAR to develop, opening a new chapter of Macao's history. It was extremely challenging and the commitment was enormous. 
How do you see the intention of the central government to integrate Macao in its initiatives, specifically in the Guangdong– Hong Kong–Macao megalopolis? Are you concerned Macao will be absorbed and lose its characteristics?
The gradual integrations of Macao and Hong Kong are long‑term objectives in accordance with the Sino‑Portuguese and Sino‑British Joint Declarations, defining a transition period of 50 years. Macao was given a special mission as a permanent platform for cooperation between China and Portuguese‑speaking countries, and it is in this capacity that Macao is now also part of the ambitious Belt and Road initiative. When the Guangdong–Hong Kong–Macao Greater Bay Area project was announced, those who study China's new developments were not surprised. Plans and programmes are being finalized for an effective integration. The wide pictures are drawn and firm steps are to be taken to achieve the goals of integration and development. 
What status will Macao ultimately enjoy and whether it will lose its characteristics are open questions. The two SARs may have separate administrative structures yet to be approved, it will depend on the evolution and pace of the integration process. But I believe that it is in China's interest that the SAR retains its core characteristics as much as possible. Macao has been useful to China as a special region – I always like to underline the word "special" – and it has a different historical background, giving the territory its own cultural identity and way of life. 
I believe that it is in China's interest that the SAR retains its core characteristics as much as possible. Macao has been useful to China as a special region – I always like to underline the word "special" – and it has a different historical background, giving the territory its own cultural identity and way of life

Jorge Rangel

IIM Publishes books in Portuguese, Chinese and English | Photo Courtesy of International Institute Of Macau

 
Any plans for the commemoration of the 20th anniversary of IIM?
Yes, in our next general meeting a special committee will be set up to prepare a programme for the commemoration in 2019. Seminars, exhibitions, and new publications will be included with a special emphasis attached to our work as a research institution that is already operating as a local think tank. We are also preparing new leaders for IIM to take over from the present ones. 
Our anniversary coincides with the SAR's 20th anniversary. Both Chief Executives requested our collaboration for the commemoration of the territory's 10th and 15th anniversaries. IIM organised a huge exhibition held in Portugal, Brazil, Canada, and the US in 2009–2010, and a photo exhibit of the SAR in 2014–2015. We are ready to provide the same service in 2019–2020, with the addition of seminars, screening of documentaries, and other smaller exhibits in several cultural centres abroad. 
And how do you see Macao in the next 20 years?
I regard the future with optimism. Macao can continue to grow and prosper while the integration into the wider region progresses. Its vital role as a bridge or a platform for cooperation has every reason to be retained and enhanced, its position as an international tourism centre is a valuable asset to be consolidated, and Macao can continue to be useful as an advanced learning and research centre. The territory has weathered natural and political storms for centuries. More may come, but the resilience that enabled Macao to come this far will certainly allow it to face the future with even more confidence and the will to move ahead.