In 2021, the Brazilian city of Camaçari was hit by possibly the greatest shock in its history: news that the local Ford factory was shutting down. In Brazil's relatively impoverished northeast, what could replace the thousands of jobs that would vanish? Livelihoods were on the line. Tax revenues would plummet. Indeed, official data shows that Bahia state's auto part production fell by more than 90 percent when the American automaker pulled out of Brazil.
Camaçari's baianos, as the local people of Bahia are called, did not take this hit lying down. The state's authorities sought a suitable investor to take Ford's place. Their search led them to BYD, China's Shenzhen-based electric vehicle manufacturer – whose name is an acronym for 'Build Your Dreams'.
Brazil's president, Luiz Inacio Lula da Silva, also got involved. He met with BYD executives during his trip to China in April this year. Three months later, in July, BYD agreed to invest R$3 billion (US$620 million) into a new industrial complex on land that had been occupied by Ford.
The agreement confirmed that the company is set to build three manufacturing units in Camaçari: one for hybrid and electric vehicles (EVs), one for electric bus and truck chassis, and one for processing locally sourced lithium and iron phosphate – used to make batteries for BYD's global market. Together, the factories are expected to generate more than 5,000 jobs.
BYD's president for the Americas, Stella Li, has promised that the company would transform Bahia into an innovation centre; a South American Silicon Valley bringing "jobs to men and women of the next generation." Brazilian officials have hailed the positive impact BYD's electric vehicle technology will have on the environment. Jusmari Oliveira, Bahia's secretary of urban development, summed up the state's feelings at an inauguration ceremony in July with these words: "Today is a very happy day for all of us baianos."
With production set to begin in 2024, local universities and startups are reportedly lining up to be part of BYD's project.
A greener future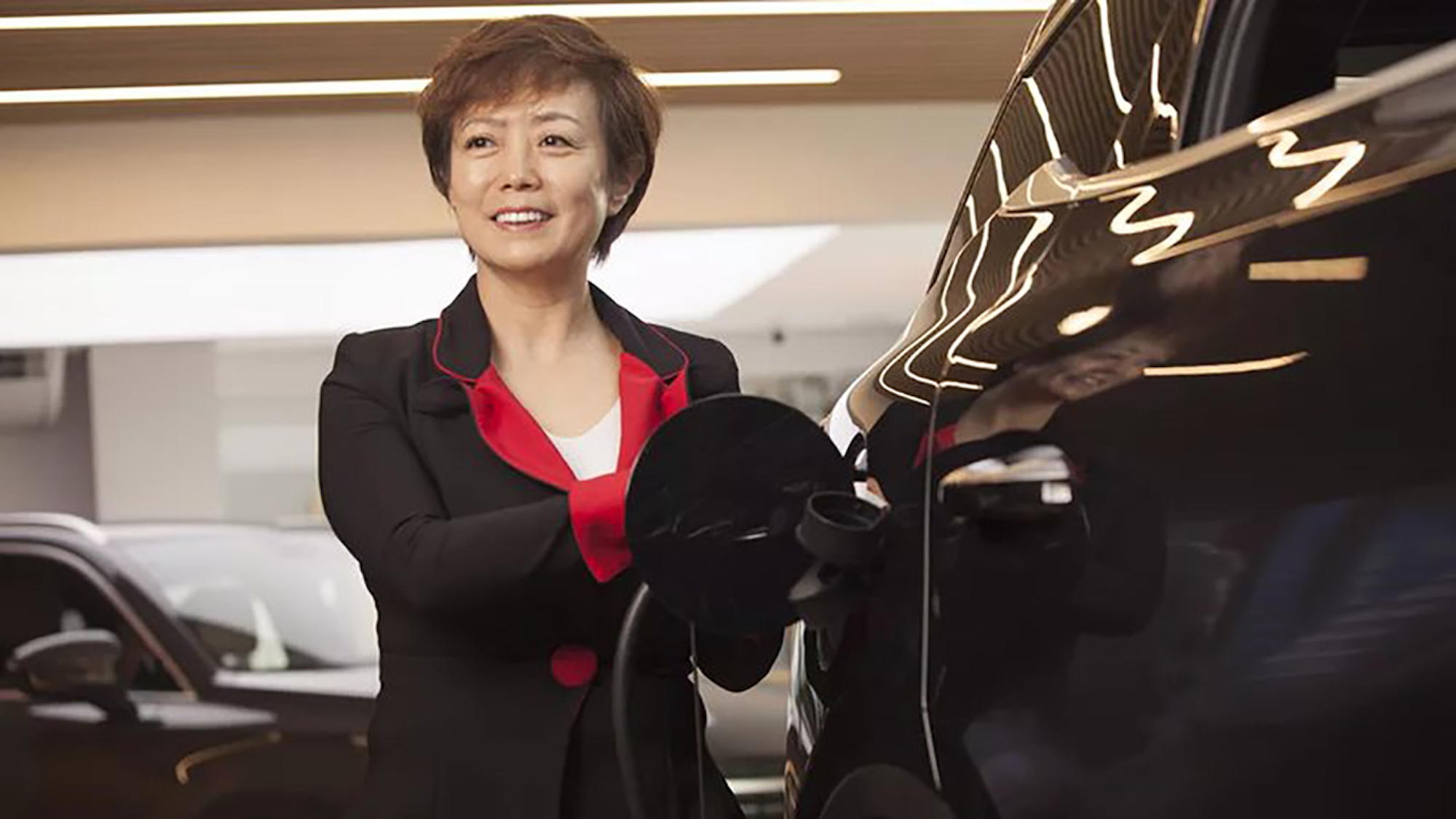 Camaçari is not BYD's first foray into Brazil; the company has had a presence there since 2015. Initially, it made batteries for EVs (manufactured elsewhere) in the South American giant's northwest. Then it started producing electric buses and photovoltaic panels in the country's southeast. It also has monorail projects in two cities, São Paulo and Salvador (Bahia's state capital). But Camaçari will be the first place BYD makes EVs outside of Asia.
BYD's hybrid vehicles currently run on gasoline (when not using their batteries), which is one of the reasons the company is drawn to Brazil. Vehicles in the South American giant are largely fuelled by ethanol, a cheap petrol alternative that's derived from sugarcane. It is considered cleaner and better for the environment than traditional fuels. While burning ethanol does release carbon dioxide, emissions are offset by the carbon dioxide absorbed by its sugarcane source before harvest. It therefore has a very low carbon footprint.
In a bid to reduce reliance on fossil fuels – which account for the bulk of greenhouse gases – the Chinese auto manufacturer aims to develop a flex-fuel engine for its hybrid vehicles that is capable of running on both gasoline and ethanol. Combining Shenzhen's famously innovative tech culture with Brazil's clean-fuel know-how is an exciting prospect that can only have a positive impact on a world at risk from climate change, according to those involved in the project.
Almost 15 percent of BYD's 600,000 employees worldwide are either researchers or engineers involved in the development of innovative technologies. The company has presented 40,000 patents to date – 28,000 of which have already been granted worldwide. In this vein, BYD has announced plans to open a new research and development (R&D) centre in Salvador, about 52 km from Camaçari, where it will explore the potential of green technologies.
Chinese companies are behind Brazil's increasing use of EVs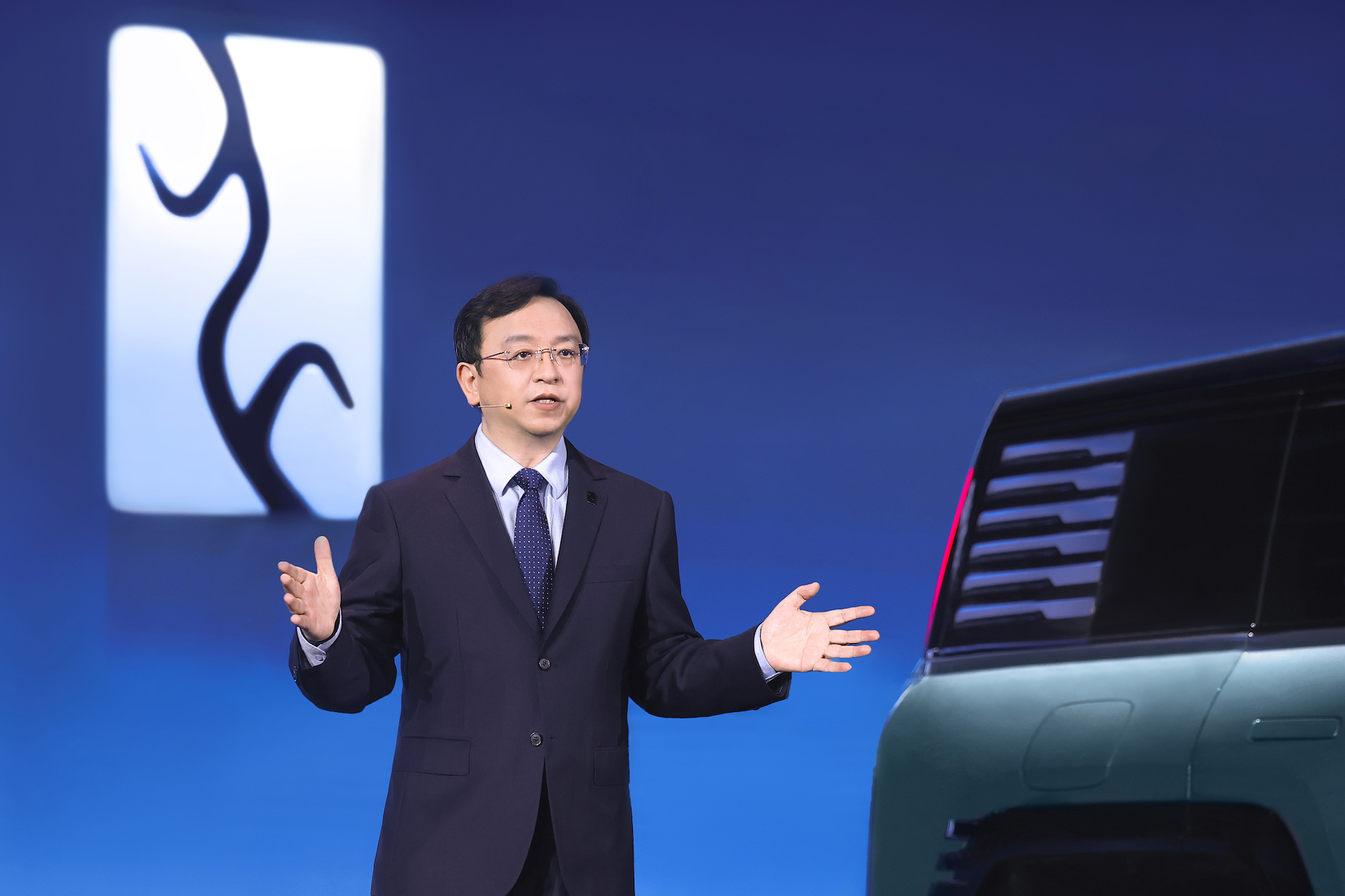 In terms of sales volume, BYD says it has overtaken the US's Tesla as the world's biggest supplier of EVs (most of BYD's cars are sold in China, a market making up 60 percent of global EV sales in 2022). This 'buy local' mentality aside, BYD CEO and founder Wang Chuanfu attributes the company's growth to its habit of heavily investing into R&D. "We are now powerful enough to lead the [electrification] transition of the global auto industry," he said recently.
To date, Brazil has been far slower than China in the transition to electric vehicles. EVs accounted for a mere 2.5 percent of the country's traffic last year, according to local lobby group Anfavea. But that means there's plenty of room for growth – and sales are accelerating quickly. Forecasts show EVs alone could make up 7 percent of Brazil's light vehicle sales by 2030 (still significantly lower than the global expectation of 37 percent). BYD's own, more bullish calculations predict EVs and hybrid vehicles together making up 30 percent of the Brazilian market by 2030.
"We are in a very good moment to start to really expand technologies in Brazil … and with time Brazil will be able to develop its own [EV and hybrid vehicle] industry," Li said last year. She cited the country's enormous population, stocks of lithium, and increasing government support as reasons for optimism. BYD is also investing in extensive marketing campaigns.
The first two models that will roll out of Camaçari's factory in 2024 are the Dolphin EV – a hatchback – and the Song, a hybrid SUV that rivals Tesla's popular Model 3. They're set to be priced around the R$150,000 (US$34,000) and R$200,000 to R$267,000 (US$41,000 to 55,000], respectively. A preliminary total production target of 150,000 vehicles per year has been set, though that could double as exports to nearby South American countries ramp up.
Notably, BYD is not the only Chinese vehicle manufacturer opening new factories in Brazil next year. Great Wall Motors (GWM) has purchased a former Daimler factory in Iracemápolis, São Paulo, and expects to have it up and running by May. This plant will also produce EVs and hybrid vehicles, including SUVs and pick-up trucks. Like BYD, GWM plans to develop flex-fuel engines that can run on ethanol for its hybrids.
GWM has also announced plans to build 100 charging stations for electric and hybrid vehicles around the state of São Paulo, which will eventually be powered primarily through photovoltaic panels.
The charging stations will be free and available for electrified vehicles for any model or manufacturer.
Fuelling Sino-Brazilian relations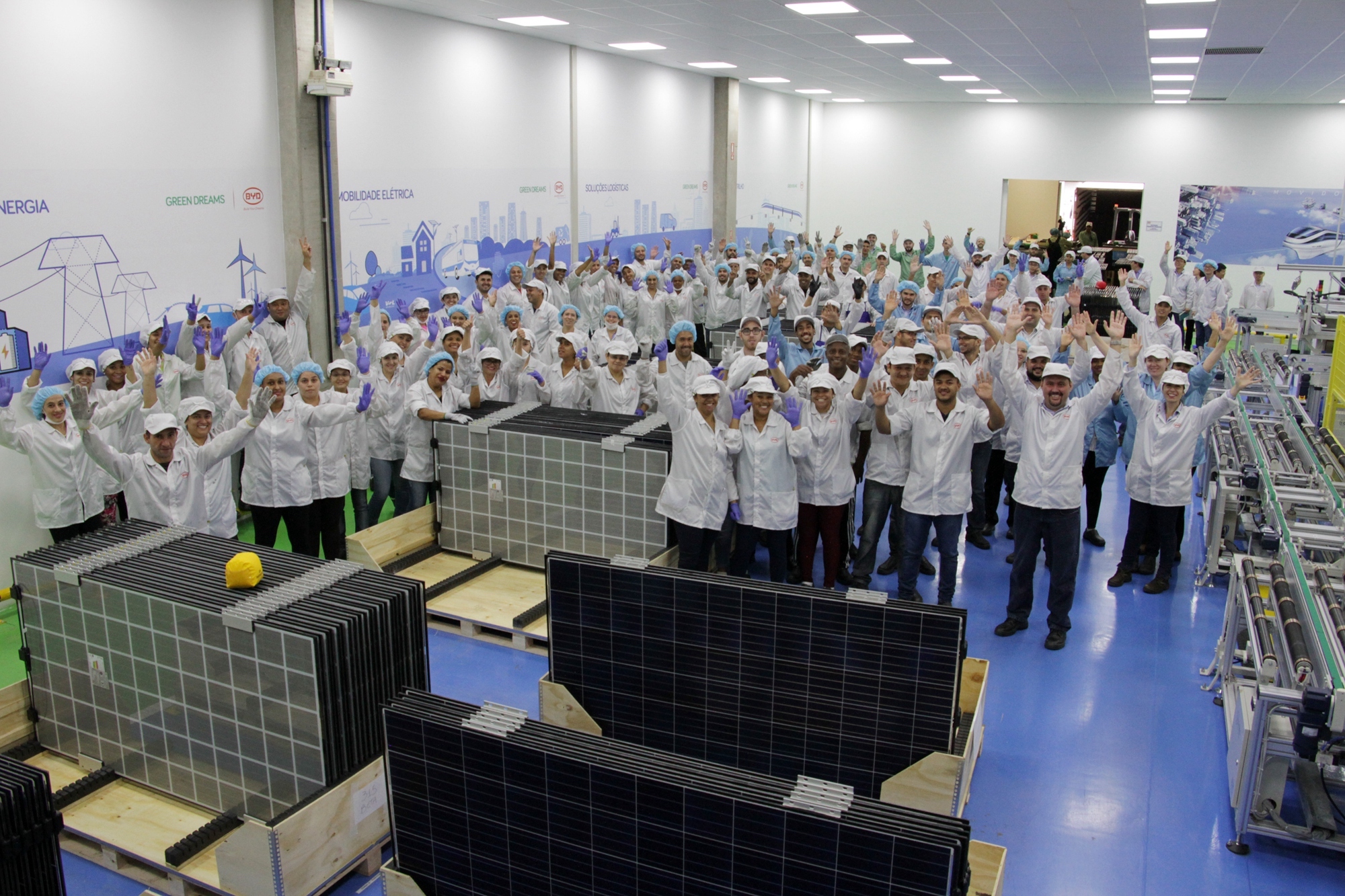 While Lula was visiting Chinese President Xi Jinping in Beijing earlier this year, the two leaders issued a joint statement pledging cooperation in technological innovation as well as in the global race to combat climate change. As EVs and hybrid vehicles tick both of these boxes, BYD's Camaçari factory is set to become an important link between the countries – both members of the BRICS group of major emerging economies (along with Russia, India, and South Africa).
"Brazil is a country we trust and this is a government we trust," said Li in a recent interview with Bloomberg. "I see a China-Brazil win-win position to build up a top level, very friendly relationship." 
---
Visiting BYD's Shenzhen headquarters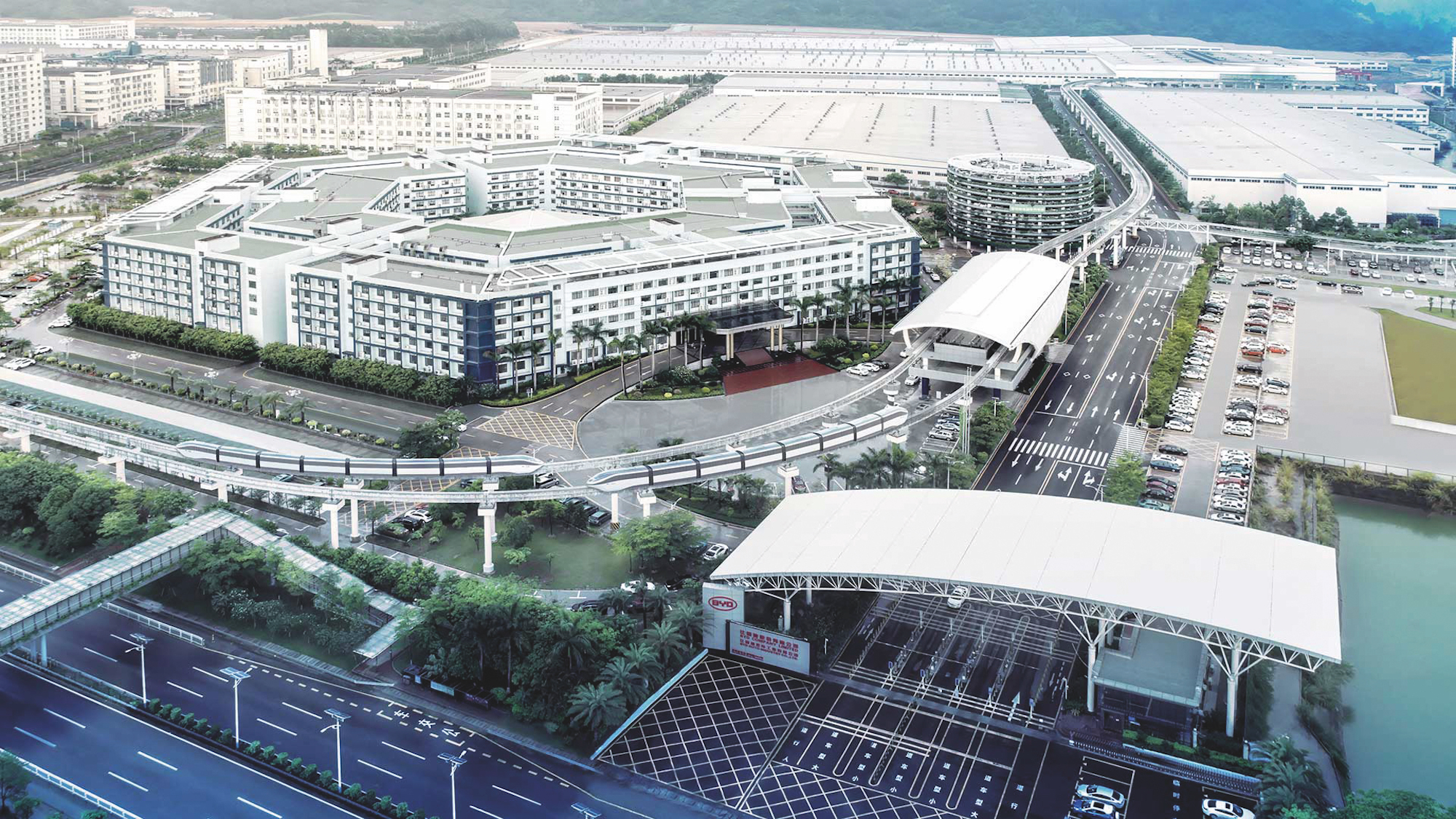 While there, a delegation of Macao journalists witnessed a 'nail penetration test' – demonstrating that BYD batteries are considerably less prone to catching fire than others on the market.
Text by Gilbert Humphrey
In early May, a delegation of about two dozen Macao journalists paid a visit to BYD's headquarters in Shenzhen as part of a four-day tour – arranged by the Office of the Commissioner of the Ministry of Foreign Affairs of the People's Republic of China in the Macao Special Administrative Region.
At BYD's complex, which is located in Pingshan District, the delegates learned about the range of hybrid and fully electric vehicles (EVs) BYD has produced since 2008. In the mainland, where most of BYD's sales take place, EVs are known as 'new energy vehicles' (NEVs).
The journalists were also briefed on the BYD SkyShuttle, the company's driverless, state-of-the-art electric monorail system.
To demonstrate the safety superiority of BYD's EV batteries over competing brands, the company put on a demonstration. In it, a long nail was pushed through both an ordinary lithium battery and one of BYD's 'blade batteries' to illustrate what would happen if the battery was pierced during a crash. The lithium battery exploded immediately; BYD's didn't even emit smoke.
Developed in 2020, blade batteries have been used in all BYD's EVs from 2021.
As of June 2023, BYD has sold more than 4.6 million EVs (including cars, buses and trucks), according to figures provided by the company. There are two BYD models currently available in Macao: the Atto 3 and the Dolphin. More options are expected to come onto the market in the future.