TEXT Gonçalo César de Sá and Christian Ritter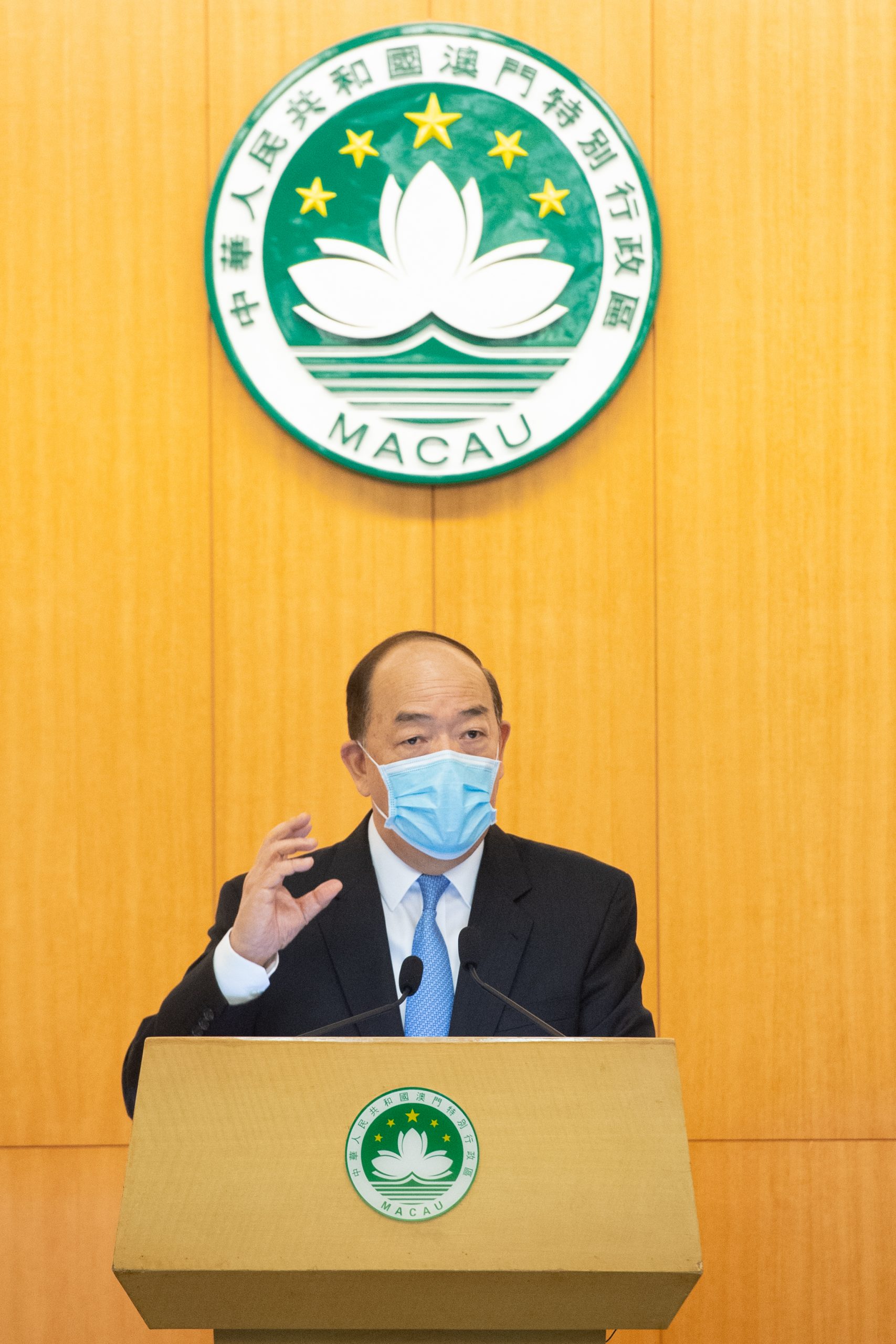 Chief Executive Ho Iat Seng announced a number of new measures concerning entry into the city on 24 March. On 1 April, we look back at what these measures were.
Since 22 January, Macao has been part of the global new coronavirus pandemic. It has been a difficult period for the city and, as of 1 April, new imported cases were still being announced in the territory which has "brought about increased pressure for the city to battle this epidemic" according to Chief Executive Ho Iat Seng.
At a press conference held on 24 March, Chief Executive Ho Iat Seng announced stricter rules concerning entry into Macao – and these rules affect travellers from the Mainland, Hong Kong and Taiwan. Besides suspending the transit of passengers at Macao's airport, these measures, which came into force on 25 March, ban travellers from the Mainland, Hong Kong and Taiwan who have been overseas – and that means any country outside of China and its regions – in the past 14 days from entering the SAR.
Residents of Mainland China, Hong Kong and Taiwan who haven't visited a foreign country, Hong Kong or Taiwan 14 days prior to arriving in Macao can enter the city but will need to go through a six-to-eight-hour medical examination if they come from a region where there is a high incidence of novel coronavirus pneumonia cases.
Mainland China, Hong Kong and Taiwan residents who visited Hong Kong or Taiwan 14 days prior to their arrival to Macao are subject to 14 days of medical surveillance at a government-designated hotel (informally known as "quarantine hotel") at their own expense, at one of the eight hotels (providing about 2,100 rooms) that have been designated by the government for such purposes.
On the topic of hotels, Ho expressed the government's challenge of finding additional hotels that could be used as quarantine centres. He appealed to the city's gaming operators to shoulder more social responsibility and if any of them would be willing to make their hotels available, it would facilitate the management of these centres.
Ho Iat Seng added that non-locals who have visited China's Hubei province or non-resident workers who have been in the Mainland over the past 14 days can only enter Macao after obtaining a medical certificate confirming that they had not been infected by the novel coronavirus but that after the epidemic settles, the local authorities will appeal to the Central Government to reinstate the Individual Visa Schemes for tourists to travel to Macao as soon as possible, in a bid to stimulate the economy and its small and medium enterprises.
The Chief Executive said that he was sure that with these new measures the situation in Macao would improve but he admitted that it was difficult to predict what happens next because the virus itself is 'unpredictable'. Ho Iat Seng, however, praised the people of Macao for their behaviour during this period and asked for 'optimism and tolerance' from everyone in the territory. He also thanked the local students who have been returning from overseas over recent days, as well as their parents, for their co-operation in the government's epidemic prevention work, which includes 14 days of mandatory quarantine for the returnees at the government's expense.
Ho Iat Seng said the new measures were necessary in order to protect the health of all of Macao's residents and that the present measures have prevented a community contamination. He warned that if only one to three per cent of the returning students tested positive for the virus, it was probable that it could spread throughout the community if they did not spend two weeks in a 'quarantine hotel'. Ho said that the epidemic has been a 'big test' for his government, which took office on 20 December but that the government would do "everything in their powers, and at all costs, to prevent the outbreak of the epidemic." He also acknowledged that Macao's unemployment rate will go up – it stood at 2.3 per cent at the end of January.
Despite the news, however, the city has worked together in unison since 22 January. But it has been a long, hard road so far – one we will take you through in our series of feature stories on the impact of the virus on Macao.