The COVID-19 pandemic has rapidly changed the way people – in particular, children and young adults – have been learning. The Macao Science Center has quickly adapted by moving its educational materials online, making science accessible to all, even if you're stuck at home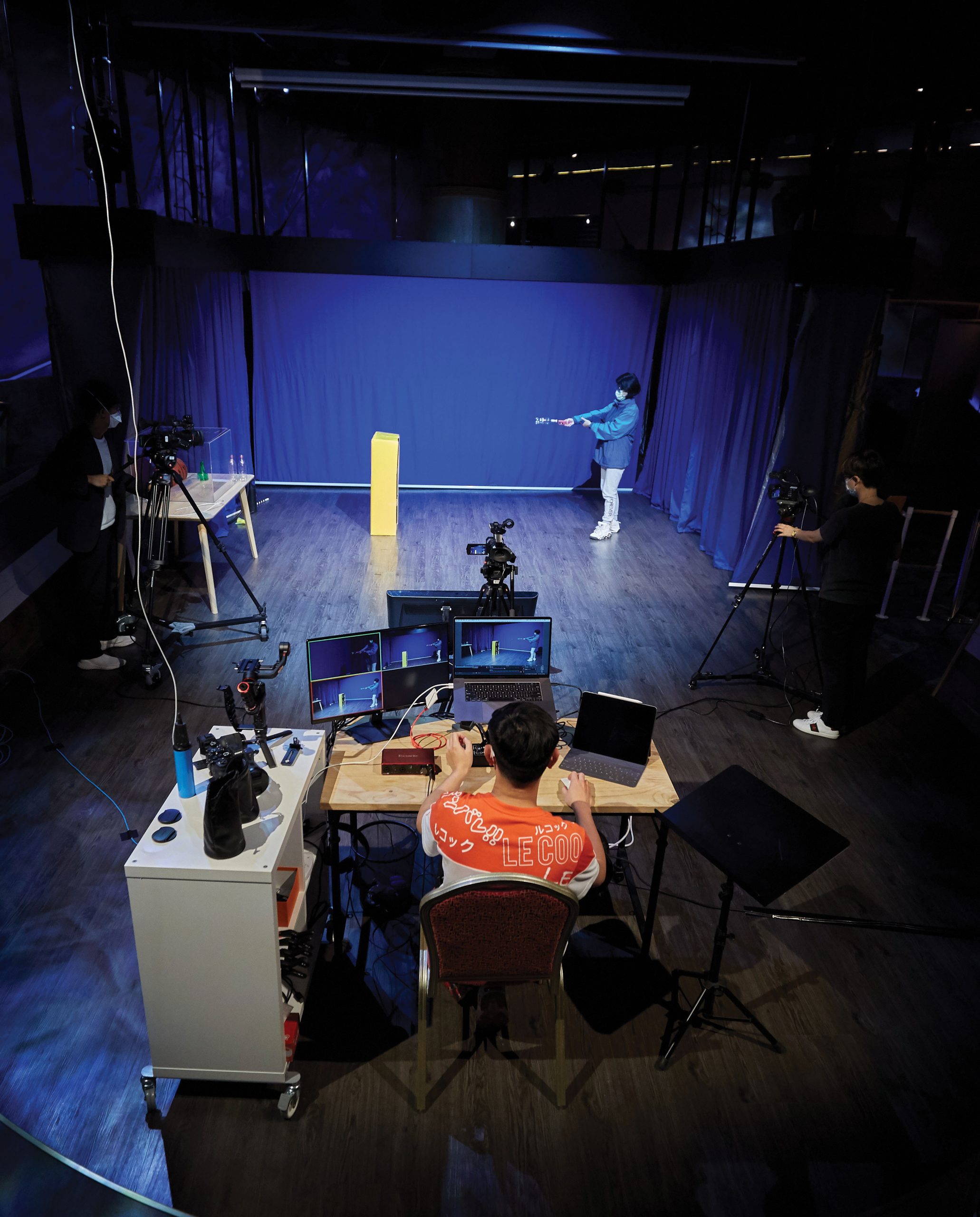 Just over a decade ago, one of Macao's most important buildings that's connected to the world of science opened its doors to the public. In December 2009, the Macao Science Center began life and it's been fascinating both locals and tourists ever since. Conceived in 2001 by then Chief Executive Edmund Ho Hau Wah, the centre, with its distinctive conical shape perched at the water's edge off Avenida Dr Sun Yat Sen, was designed on invitation by Pei Partnership Architects and Chinese-American architect IM Pei in 2002 before building works began four years after that. It now boasts a planetarium with 3D projection facilities, as well as an array of galleries, interactive exhibits and a large atrium, all geared toward science education.
People from all over the world have walked through the centre's doors over the past 10 years. But all that stopped in January once the COVID-19 pandemic swept through Macao. On 25 January, the centre was closed along with all the other museums across the city as Macao entered a period of lockdown. And between 30 January and 1 April, children and young people were confined to homeschooling. Since 1 April, up until 21 May, primary, special needs education and kindergarten pupils had still not gone back to school. But when it comes to the education of these young people, the centre has come up with a new way to pass on its wealth of scientific knowledge.
A lot has 'gone digital' in Macao over the past few months, such as school lessons, where children and teenagers can virtually learn from home without the need to be in the classroom. The Macao Science Center often teaches school groups at its base throughout the year but now it too has 'gone digital'. To encourage continued learning despite the schools being closed, the centre has introduced a new programme called the 'Macao Science Center Online Education Resource Platform'. This programme, which began on 15 April, sees the centre being as progressive as the science world itself by moving its operations online.
The 'Macao Science Center Online Education Resource Platform' is exciting, new and we get to learn by doing.
There is still a great need for digital homeschooling in Macao so the centre's online multimedia science learning platform has been seen as a godsend for many parents and youngsters across the city. The head of the centre's publicity department, Bonnie Fung, says that the team at the centre set out 'to boost students' interest in science and help them learn through enjoyable and visually entertaining videos' – although it's all just done in Cantonese at the moment.
Going digital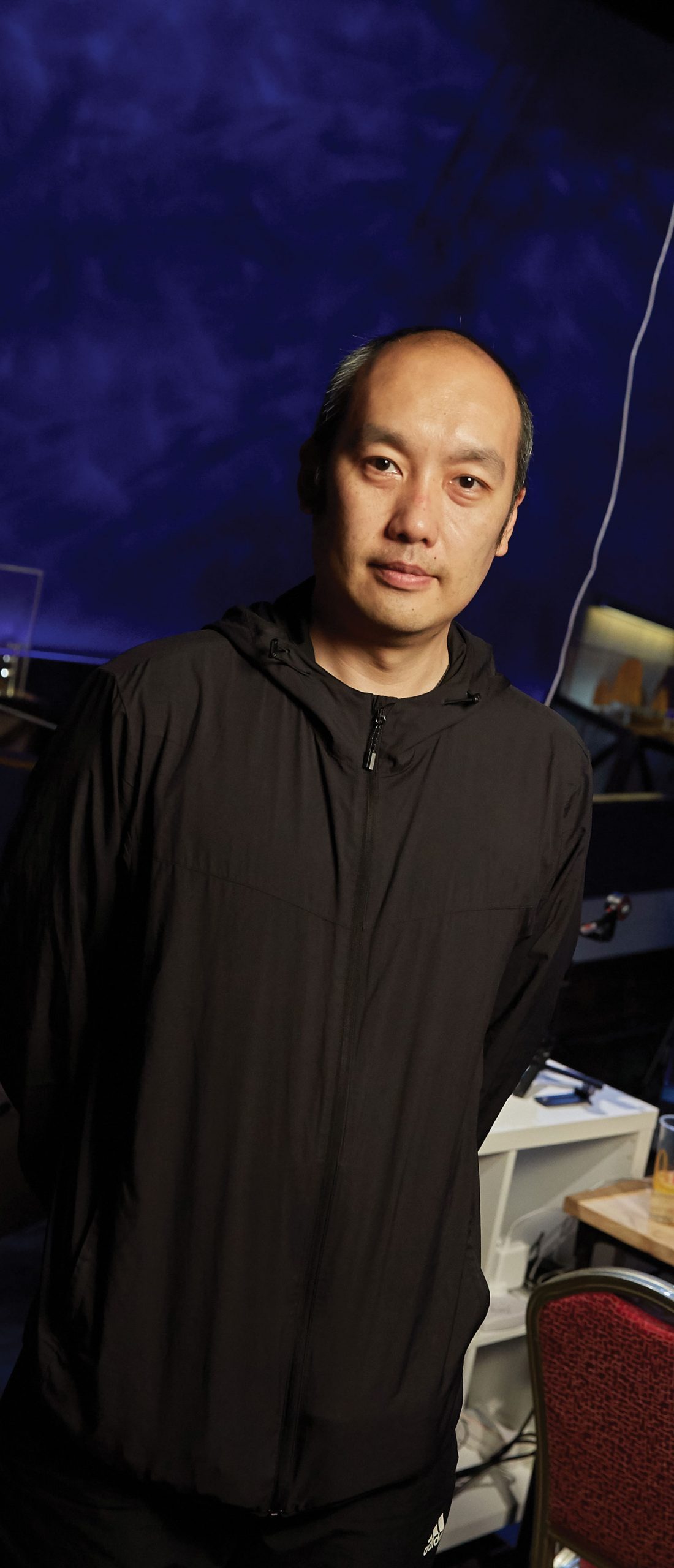 In general, topics that can be heavy or complicated for children to consume can be made easier if they are presented in a more visually appealing manner. For instance, using puppets or animated characters to explain difficult concepts can help younger children to understand and learn. This is one method the centre's team has adopted in the 'Macao Science Center Online Education Resource Platform' – puppets and cartoon characters are used in a series of online lessons for primary and secondary pupils.
All of the lessons on the platform have been produced in-house by the centre's team – some of them creating this type of content for the first time. Education and exhibits controller Oscar Leong, for instance, initiated one of the many segments on the platform called the 'Science News of the Week' as soon as the content was beginning to be created. By simply explaining the COVID-19 pandemic and how it spreads, as well as going through simple prevention methods like washing your hands, Leong was able to create a video all on his own, learning from scratch how to record, video edit and add a voiceover.
Now holding a key role in this new programme, Leong also plans and schedules the video lessons with his team of 30 people through an inter-departmental effort. "It's exciting, new and we get to learn by doing," he shares, adding that the team is trying different methods to attract the public's attention by including slightly unconventional approaches to learning. One video includes footage of science-related toys being unboxed, with the most recent video up until 21 May showing a drone being unwrapped. There are also online storytelling sessions.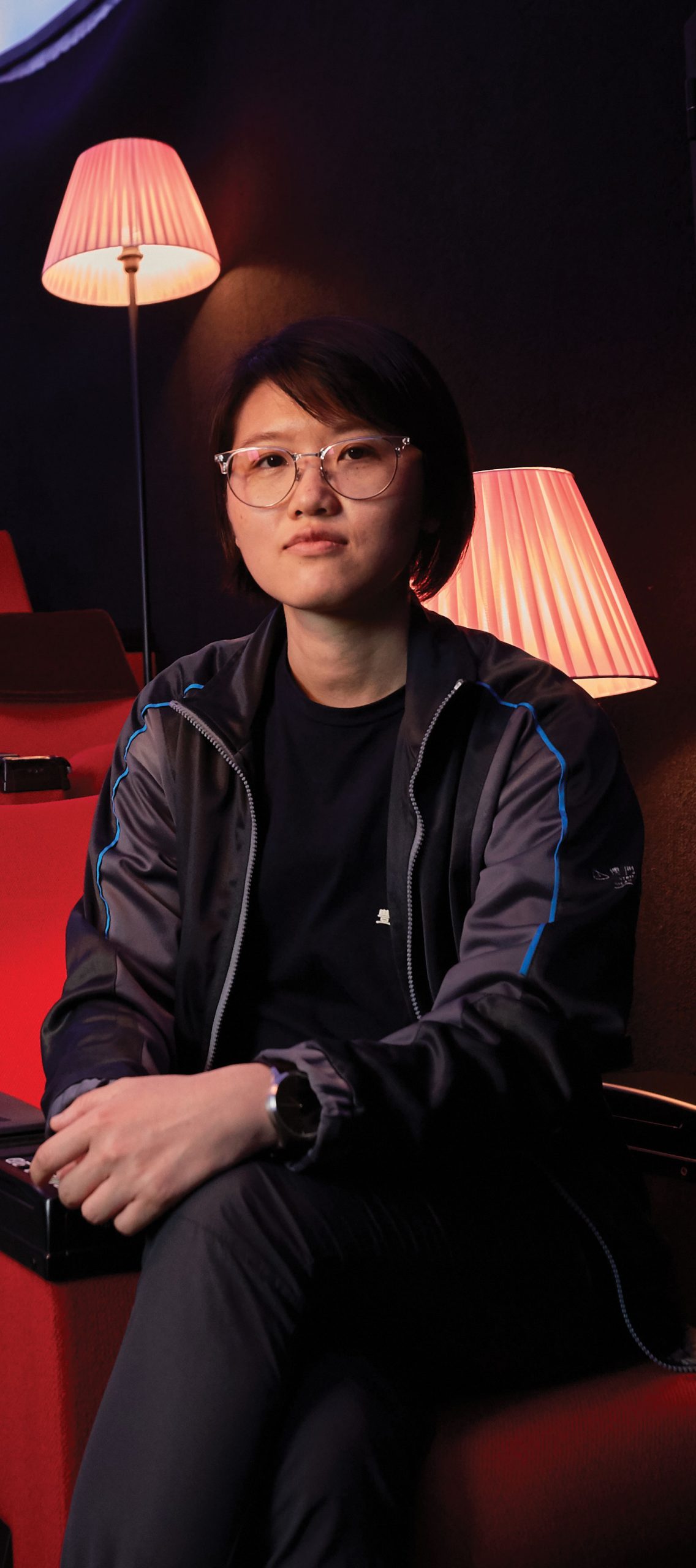 The centre's planetarium is also involved in the platform. Planetarium officer Luisa Mak says that at set times young people have been able to tune in and hear astronomers speaking live on an array of subjects. The children can then ask questions via the comments section and have the interplanetary experts answer them in real time. Most recently, young people enjoyed a session with Kenneith Hui, an astronomy officer at Hong Kong's Ho Koon Nature Education cum Astronomical Centre (HKNEAC). "We're like reporters ourselves," says Mak, explaining that the planetarium staff act as facilitators between their young viewers and the guest speakers.
The team at the centre has also ventured into using Lego creations to explain topics, such as using pieces alongside electricity to create simple motors so the team can demonstrate how they function. In a recent video, the team spent a week building different Lego motor models but eventually they managed to make one which worked. "If you have a box of Lego," says Leong, "you don't need to be limited to the guide that the pieces come with. You can think outside the box and make something completely different from those pieces instead." Leong and his team hope to 'spark creative thinking' in their young viewers with these Lego videos.
Connecting with children
The centre is devoted to furthering local science education, highlighted by its collaborations with the government's Education and Youth Affairs Bureau (DSEJ) on various science-related teaching materials for teachers, students and parents. In relation to the content the team has made so far this year, Leong shares that both Macao's Pui Ching Middle School and Chan Sui Ki Perpetual Help College have already reached out to the team and asked it to conduct science classes via online video conferencing platform Zoom. So far, claims Leong, the team has conducted 20 separate classes with about 30 students on each call. He says these sessions can be quite hard to manage with so many students on one call but admits that he and the young people have got a lot out of them.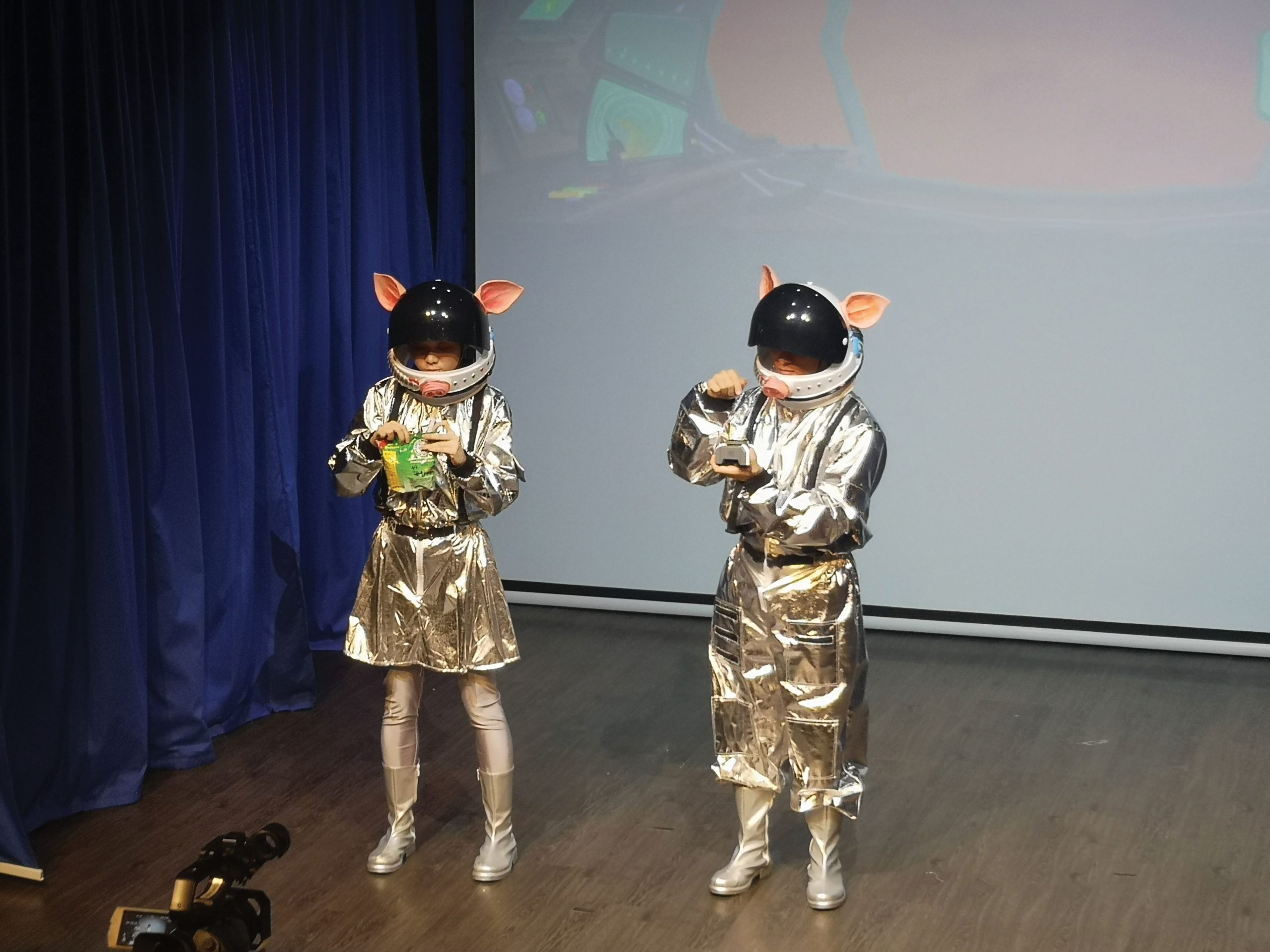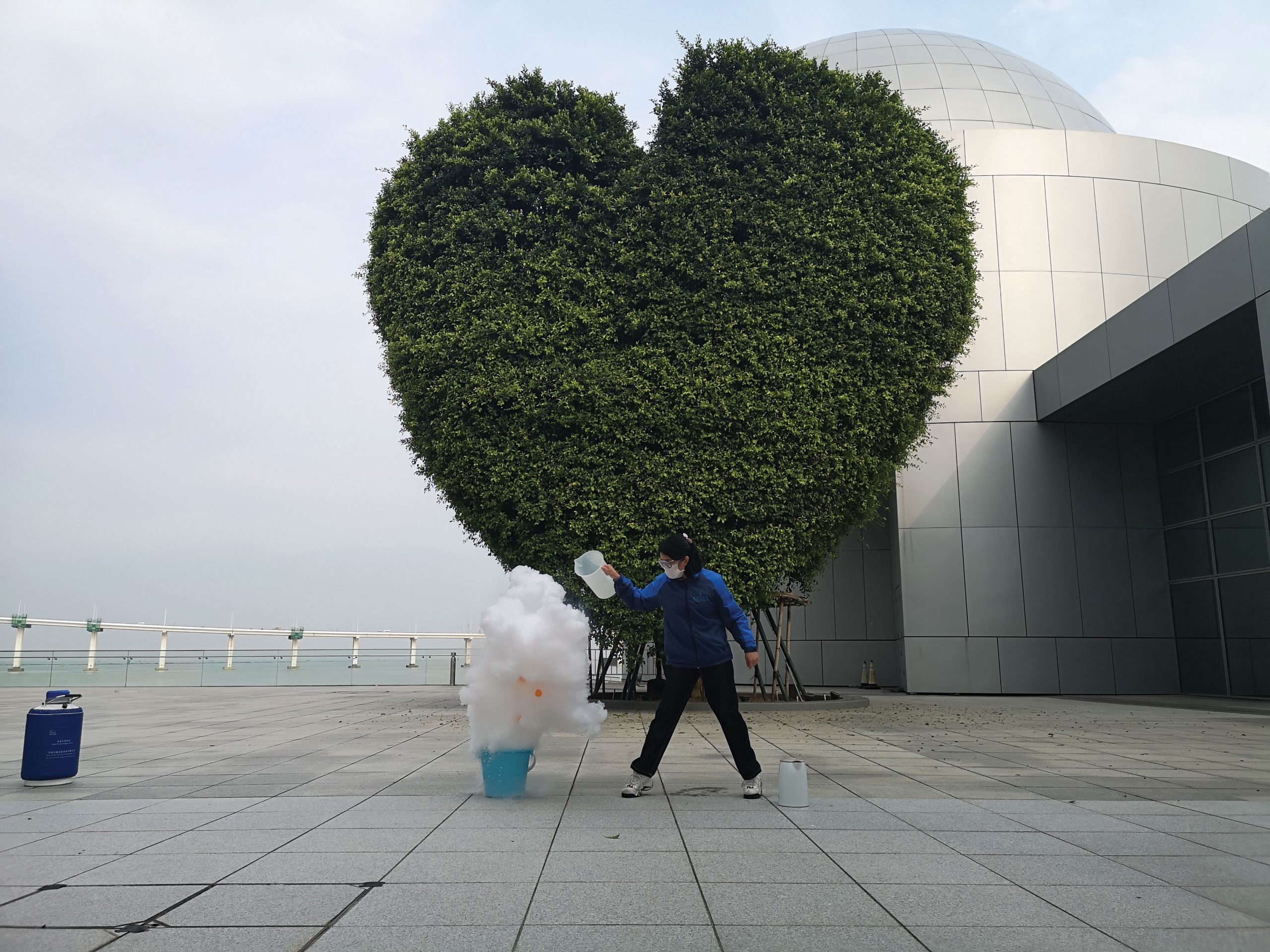 There may be far more mileage to the 'Macao Science Center Online Education Resource Platform' yet. For example, the centre has just started to create an online library geared towards both children and adults – and this is expected to be filled with science e-books so that people can read them online. Up until 21 May, it was not yet ready for the public but it is expected to be opened in phases over the coming days. Due to licence ownership, only six copies of each book on the platform will be available online to 'borrow' as part of the centre's drive to create a web-based multimedia science learning experience.
It is also hoped that the platform will allow anyone who conducts and films scientific experiments at home or in a safe environment to share their videos and inspire others to learn and do the same. The team welcomes any submitted videos from the public and it will endeavour to include as many as it can on its online platforms. The videos on the platform so far have only been made by the centre's team in Cantonese, however there are hopes that versions will be made in Mandarin, English and Portuguese soon. As Leong shares, however, translating and subtitling a video and keeping it the same length as the original is a tough, complicated task. But as with this new platform as a whole, it is a work-in-progress. Leong also notes that creating Mandarin content on the platform would help the centre's reach on the Mainland, thus accessing a wider audience.
Over the past few months, following the launch of the platform, the centre's team has seen an audience growth of around 50 per cent on both its YouTube channel and Facebook page. And soon, the team intends to develop its Instagram and WeChat presence as well, once it has created enough content. Granted, when life finally gets 'back to normal', the team might not have as much time to create as many videos as they have so far been able to do since January. However, Leong believes that the materials the team has been able to make during this time will supplement the lessons they can give in schools when they 'guest lecture' in the future. "It's still a win-win," he concludes.
---
Learn online with Macao Science Center
The centre's educational videos are available on its YouTube channel and its daily lesson schedule can be also found on its website. Visit youtube.com/user/mscmacao or msc.org.mo/education. Here are QR codes you can also use to access the videos…