Three young Macao entrepreneurs turned adversity into opportunity during the middle of the Covid-19 pandemic by relocating their craft-brewing operations to Macao to produce beer brands designed to appeal to consumers' thirst for local flavours.
Macao's Funny Eye Brewery was set up in June 2021 by business partners, Crystal Kwok (25), Lucas Lio (27) and Alison Tam (26). Sharing a passion for craft beers that began in their student days at the University of Macau, they set up their own company three years ago to brew Funny Eye beers. Despite facing serious obstacles to their brewing operations created by the pandemic, the trio found solutions on their own doorstep.
Initially, Funny Eye beers had been brewed in Hong Kong and first appeared in the Macao market in 2018. The three young entrepreneurs often travelled back and forth between the two cities to oversee operations and arrange deliveries. Once supplies were flowing smoothly, they broadened their business model. They set up the Funny Eye Tasting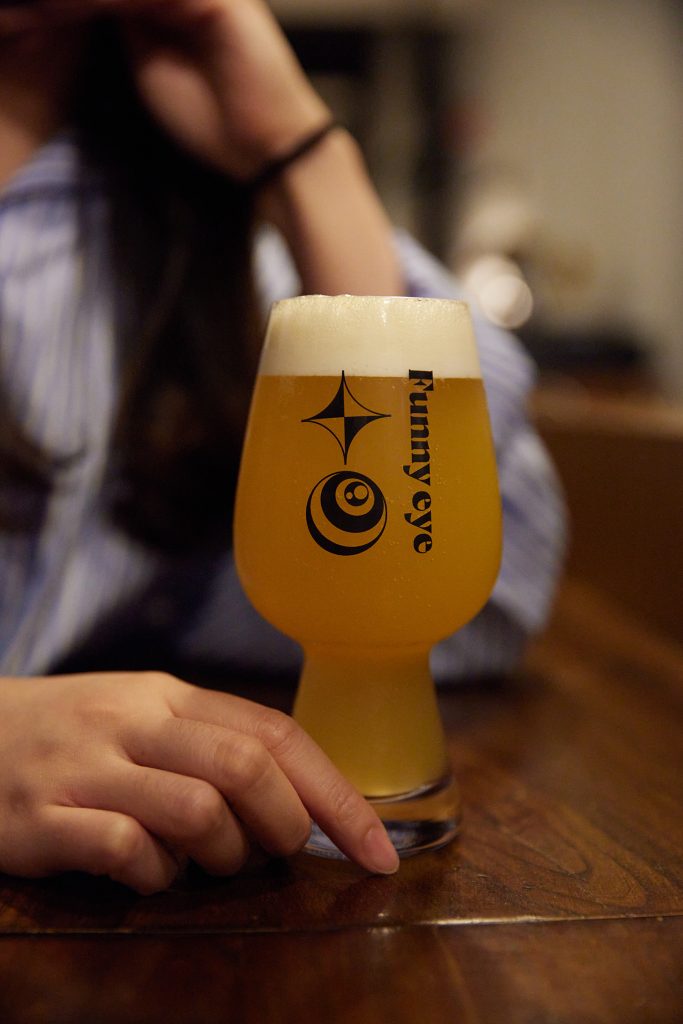 Room at the Triangle Coffee Roasters cafe in the Historic Centre of Macao in June 2019 to share their creations with local and visiting beer enthusiasts.
"When we set up a [tasting room] at Triangle, it felt like we had found our footing," recalls Kwok. "During the first three months, business was good – many friends came to support us. In March and April 2020, we welcomed a lot of new customers. Since locals could not travel due to Covid-19, they started looking for fun things to do locally."
But the pandemic also had a devastating impact on business operations and supplies. Suddenly, at the very point when the trio needed to ramp up production to meet this increased demand, they were unable to visit their Hong Kong suppliers.
While others might have given up or been forced out of business, Kwok, Lio and Tam boldly decided to relocate their brewing operations from Hong Kong to Macao. This meant bringing the whole business back to its roots in the city.
How it all began
The three Funny Eye founders first met while living in the same residential hall at Cheng Yu Tung college at the University of Macau (UM). Kwok and Tam were roommates, while Lio lived one floor above. Each of the three pursued different courses. Kwok was studying PR and communications, while Tam was specialising in business management. Lio, however, was engaged in studying Chinese literature, something that seems a world away from a brewing business career.
They started experimenting with craft beers during their studies at UM. In 2018, their instructor, UM resident fellow Tang Yu Ming, assisted their research and business plans as part of an entrepreneurial competition for students. Tang also introduced the trio to some of his former students in Hong Kong – Ken Lo, Mark Mak and Ball Mak – the directors of Mak's Brewery in Hong Kong.
The start-up team was able to draw upon further academic expertise at UM. Professor Tam Kin Yip of the university's Faculty of Health Sciences, advised the Funny Eye team on the beers based on scientific analyses of the various brewing mixes.
The team at Mak's Brewery taught Lio how to make premium beers. Together with Dr Tang and the Mak directors, Lio opened a bottle shop called My Beer in the Bairro Horta da Mitra neighbourhood of Macao that same year. The shop sold over 100 brands of craft beer, making it one of the most comprehensive craft beer retailers in the city, but the business itself did not thrive.
Soon after, Lio teamed up again with Kwok and Tam to start brewing their own beer commercially, with Lio becoming Brew Master. The three saved MOP 30,000 (US$3,754), bought ingredients from online shopping site Taobao, constructed a wooden cart by hand and set up a stall at the Hong Kung Night Market. Here they gained feedback directly from potential consumers.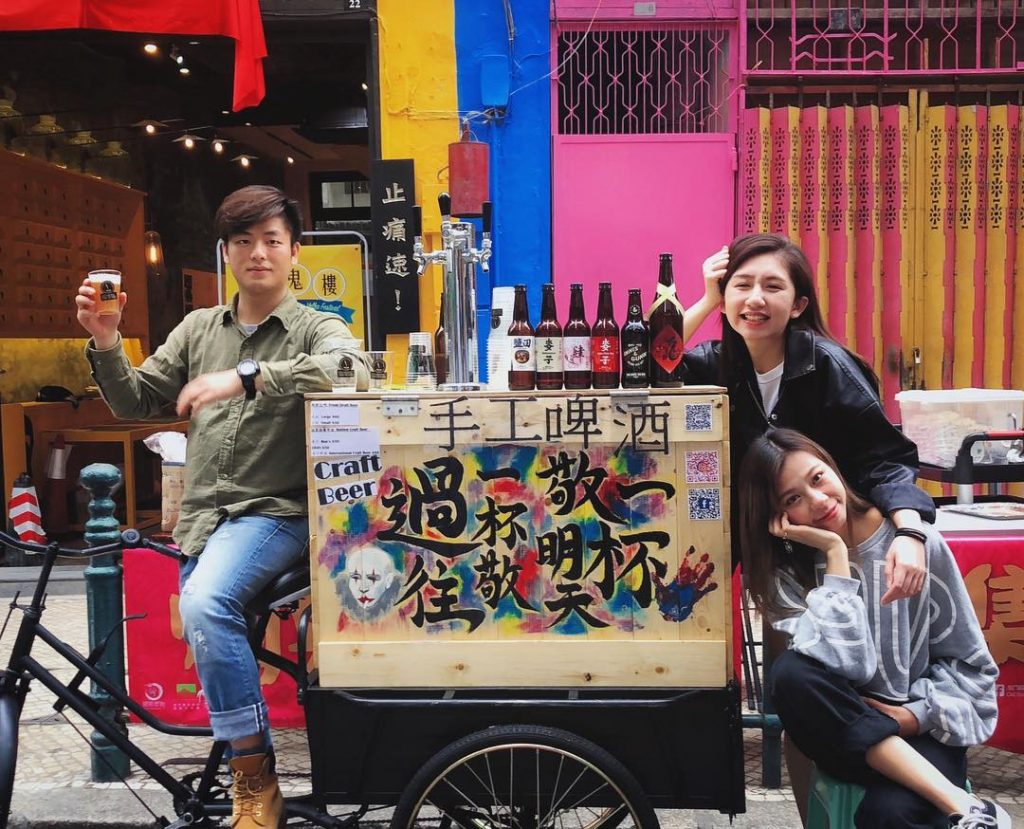 This practical market research was invaluable. Since the Funny Eye partners had originally followed Western-style brewing methods and recipes, customers found the first batch of beers too bitter. The trio went back to the drawing board, concocting new flavours that better reflected Macao's identity and were more suited to local palates. They returned to the night market soon after. This time, however, they sold their first tea-flavoured beers – these were a hit.
Chief Marketing Officer Crystal Kwok, says it was the city's East-meets-West culture that inspired the brewers to explore new flavour combinations, in particular drawing upon Macao people's long-standing love for aromatic Chinese teas. "As brewing a 'Macao' beer was our goal, we adjusted the taste to suit local preferences," she explains. "We decided to add floral and tea flavours – jasmine, chrysanthemum, pu'er [fermented black tea] and rose. The response to our tea series was positive; many customers found it intriguing."
The trio then developed six varieties of craft beer: Lychee Black Tea Pale Ale, Osmanthus Pilsener, Rose Ale, Passion Fruit Cider, Lucky Cat IPA, and Funny Dog Pale Ale.
With growing demand in their home city and winning flavours, Funny Eye was faced with the practical problem of finding an affordable site for its own brewery in Macao. The shift was full of risks.
"We had to take our chances, just like we did in 2018 [at the Hong Kung Night Market]," says Kwok. "We spent almost half a year looking for a location since rents were high and we needed a longer-term contract due to our brewing gear."
The Funny Eye founders finally found the perfect location: an industrial building on Avenida de Venceslau de Morais. They invested a total of MOP 3 million (US$375,473) from earlier profits, support from the Macao government's Small- and Medium-sized Enterprises Aid Scheme and prize money from entrepreneurial competitions (such as the Qianhai Guangdong – Hong Kong – Macao Youth Innovation and Entrepreneurship Competition 2019, where they won third prize worth RMB100,000).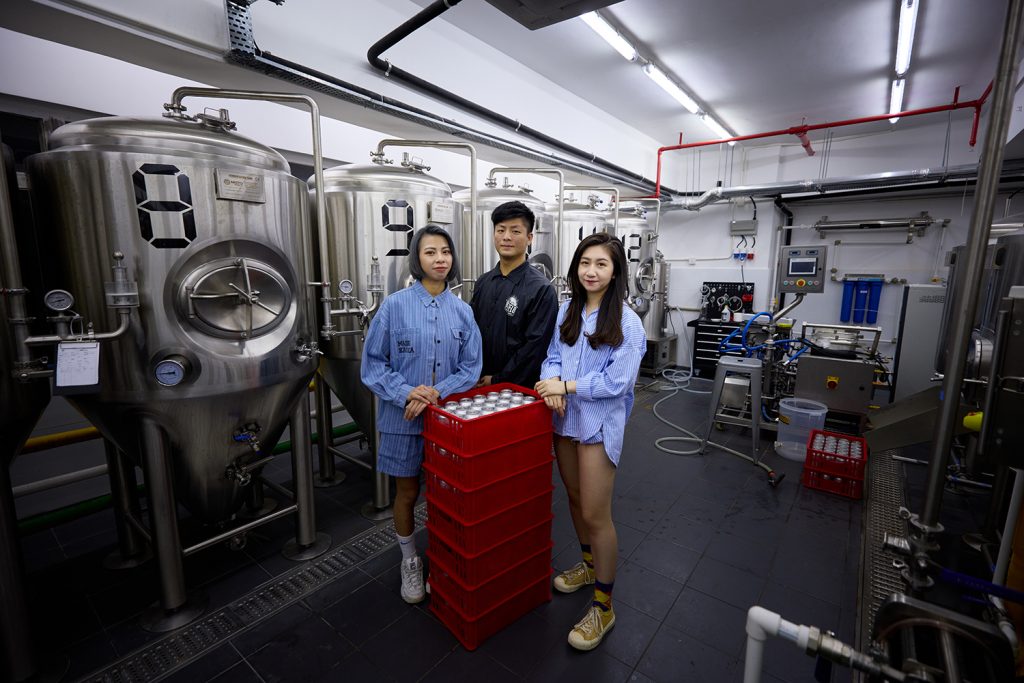 The company already employs five other full-time staff in addition to the trio and an additional six part-time workers. Chief Executive Alison Tam says the new brewery will enable the company to expand dramatically, increasing production ten-fold, from 10,000 to 100,000 cans a month. "Now, we produce around 10,000 cans a month for around 50 restaurants and bars," she says, adding that they have to 'knock on doors' metaphorically, since craft beer is still a nascent industry in Macao.
"But many local [restaurant and bar] owners are willing to give young people like us opportunities. We'd love to create a new series of bottled beers and sell it in supermarkets."
In addition to working with grocery stores, bottle shops, and bars in Macao, the trio has set their sights on expanding internationally, starting with the Greater Bay Area, comprising Macao, Hong Kong and nine major cities in China's Guangdong province.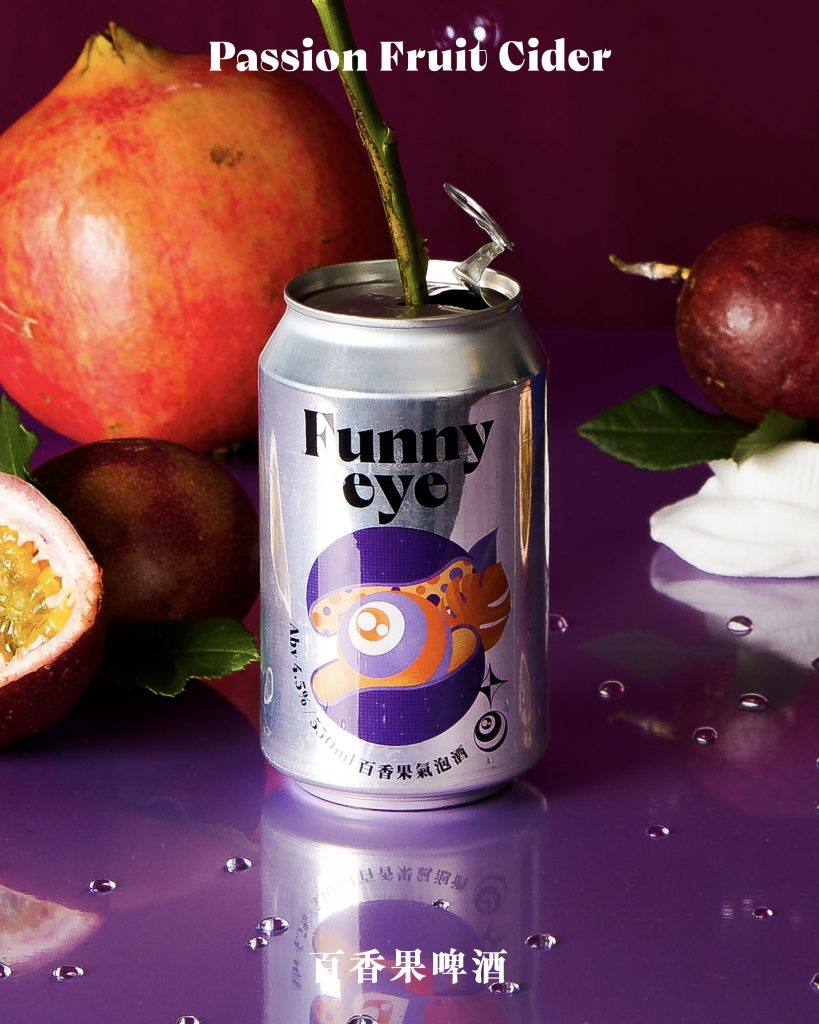 Historic Home
Those longing for locally brewed craft beer in a quintessentially Macao setting, need only head to the Funny Eye Tasting Room, a cosy and casual 15-seat space shared with the owners of Triangle Coffee Roaster in the city's UNESCO historical centre.
Set alongside the charming heritage sites of Macao's Senado Square, Monte Fort and the Ruins of St Paul's, the Funny Eye Tasting Room can be found behind the ruins, among a series of cobbled streets flanked by cafés, bars, restaurants and eateries.
Guests can enjoy coffee from noon to 8 pm, before the cafe switches to craft beer in the evenings until 2 am. It's an ideal spot to take a break from sightseeing or business meetings, and yet still stay immersed in Macao's special atmosphere of heritage and contemporary subcultures.
Keeping with their desire for experimentation and collaboration, the trio also serves other regional brews alongside their own. For instance, visitors can try the Wan Kwai Porter or Longan Pale Ale from Mak's Brewery in Hong Kong, as well as three beer-cocktails. The Funny Eye Tasting Room also offers Macao-inspired gastropub snacks, such as hash browns with crab, beef cubes with cheese sauce, fried chicken cartilage, and crispy popcorn chicken with sweet-and-sour sauce.
An homage to Macao
Every aspect of the Funny Eye business reflects its "Made in Macao" ethos. The company worked with a local designer to create the brand's logo: a trippy eye gazing at a star. They hired Kenneth Ho of WWAVE Design, who was "passionate" about the logo concept, which aims to inspire people to explore new paths and reach for the stars.
"When we started our business, some friends and family members didn't support us. They thought there was no market for craft beer because nobody had done it," explains Kwok. "They encouraged us to look for jobs as civil servants or work at hotels. We hope to encourage people to find some sparkle in their lives instead of [settling]. That's why our name is Funny Eye, and our logo is an eye gazing at a star."
For Kwok, craft beer is not simply a refreshment or a great way to bring people together. It's also a means of sharing the city's culture with the world. "We hope we can communicate more about Macao's local subcultures – graffiti, coffee and music – through [craft beer]."
While Funny Eye's future achievements may depend on its expansion beyond Macao, its fundamental recipe for success has been formulated entirely within Macao – a heady blend of academic expertise, government support and cultural sensibility combined with the intoxicating effects of youthful energy and enterprise.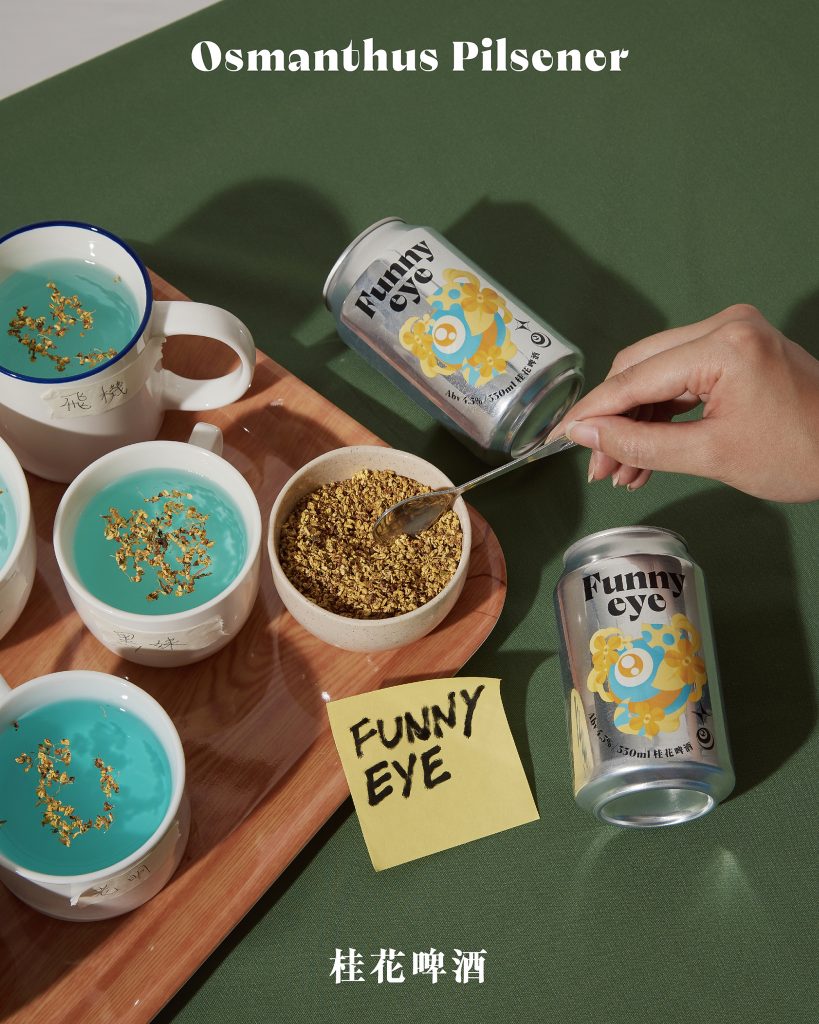 ---
Plan your visit
Visitors to Macao can enjoy Funny Eye's craft beers in the city's historic centre. The Funny Eye Tasting Room, close to the iconic Ruins of St Paul's, is open daily from 8 pm to 2 am.