Angola's economy is diversifying due to falls in oil prices and production – and now its President, government and businesses at home and abroad are looking to reshape its agricultural sector due to the African country's massive untapped swathes of arable land. We discover how 'green oil' could take centre stage.
In his two-and-a-half years since taking office as Angola's President, João Lourenço has proved to be a strong leader who doesn't mince his words. So his message towards the end of December on the massive potential the southwestern African nation has in the way of agriculture did not fall on deaf ears. The President travelled to the vast Quiminha region, about 40 kilometres from capital Luanda, and sunk his boots in the dirt of one of the many arable fields as the scorching tropical sun burned overhead. After he surveyed the land, he said: "Angola can produce a lot more than it has been producing until now." And it can. Lourenço is clearly preparing to make it happen.
Lourenço's visit to Quiminha, which is home to a much-publicised integrated agricultural and regional development project, was part of a tour of productive facilities, both agricultural and industrial, in Luanda province. It served to help highlight a vision for the development of a country that has historically relied on both oil exports and, in spite of its immense availability of land, food imports. A country that spends an estimated US$3 billion (MOP 24 billion) every year on food imports yet has thousands of hectares of highly productive land lying idle.
Angola can produce a lot more than it has been producing until now.
Angola is 1.247 million square kilometres in size and 575,900 square kilometres – which is not far off the size of France – of this is arable land. But only between eight and 14 per cent of this land is being exploited, according to a World Bank report a couple of years ago. However, this could all change. As Lourenço said during his visit, Angola can produce a lot more on its fields through both agro-industry and smaller-scale family production.
Angola has an abundance of land and water, as well as diverse climatic and soil conditions excellent for producing a large variety of crops. The Quiminha project in Luanda's Icolo e Bengo municipality, which was launched in 2012, stretches over 5,000 hectares of land – including greenhouses – and has been steadily increasing its fruit and vegetable production over the past few years. Last year, it produced 35,000 tonnes of vegetables, cereals, tubers and fruit compared to 27,000 tonnes the previous year, thus increasing the agricultural supply to Luanda. It also produced 24,000 eggs on average every day last year. The purpose of the project was to reintegrate 300 families who had previously been working under difficult conditions into farming, as well as contributing to Angola's process of economic diversification. Thirteen families have been settled in the farming zone since October 2017 and 180 were expected to move in over the coming months.
The government's partner in the Quiminha scheme is Israel-born, Amsterdam-headquartered agricultural firm Tahal. In the wake of Quiminha's progress, the group furthered its involvement in the country by signing an agreement in 2017 with government-owned land management company Gesterra – Gestão de Terras Aráveis SA for three large-scale agricultural development projects, valued at around US$291 million (MOP 2.3 billion), in the provinces of Cabinda, Huambo and Lunda Sul. Each of the projects aims at developing over the coming months a regional agricultural centre, including new farms, irrigated and drip-irrigated cultivation areas, greenhouses, chicken hatcheries, chicken coops, logistics centres and training centres.
Today, projects like Quiminha are sprouting up in other provinces too. With Angola's economic growth contracting since 2016 due to the combined effect of drops in its oil production and sharp falls in international oil prices, the Portuguese-speaking country's agro-industry is now more important than ever. Economic diversification and agricultural potential have long been touted by Angolan officials but there's a new sense of urgency and a desire to put the nation's food industry at the forefront – which is clear as the president conducts his visits to farmlands and agricultural projects like Quiminha. There may be many hurdles ahead but the government, foreign partners and the country's private sector seem aligned in their mission to create a more sustainable economic future in Angola by way of its massive expanse of arable land.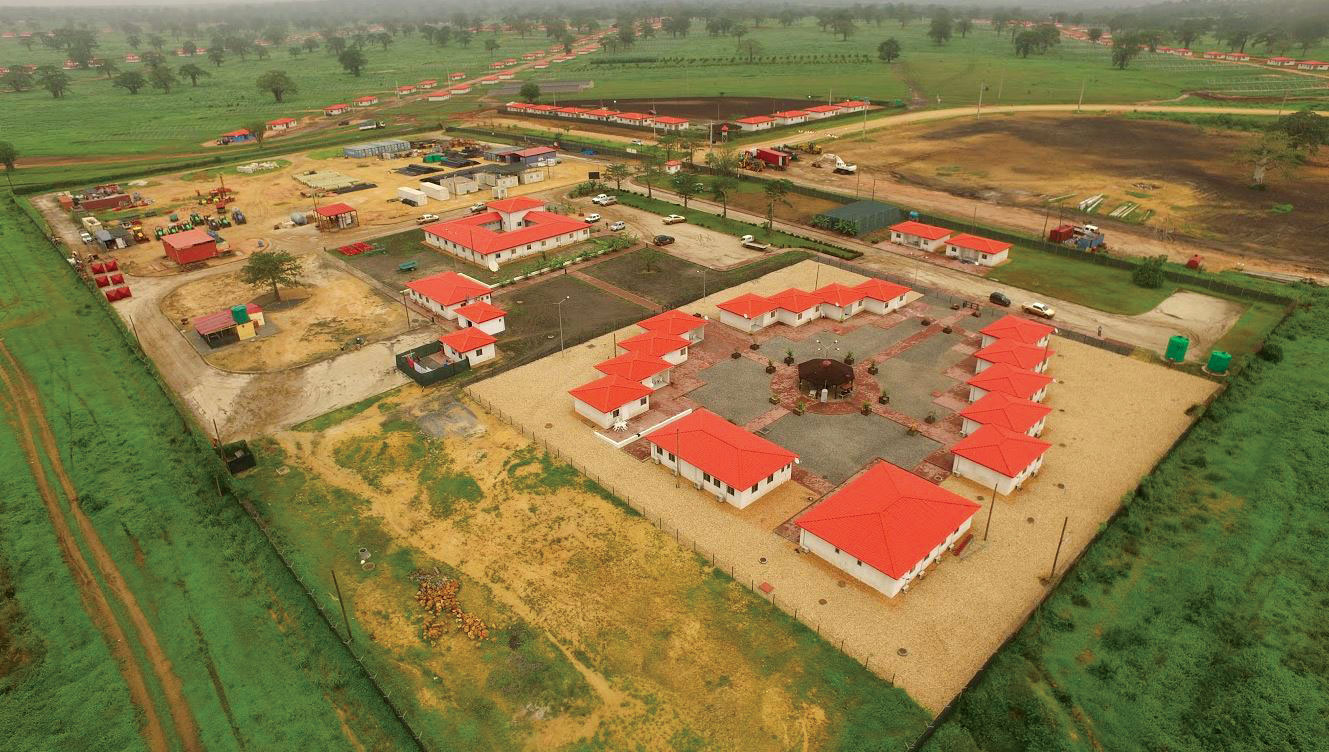 The must-read report
Last year, the International Financial Corporation – or IFC, a member of the World Bank Group – commissioned what has become one of the most exhaustive studies of Angola's private sector and its potential for economic diversification. In the context of the Lourenço administration's efforts to bring in foreign investment for agriculture and industry, 'Creating Markets in Angola: Opportunities for Development Through the Private Sector' has become a must-read among experts. "Agribusiness should be at the centre of Angola's economic diversification," it states.
The conditions are in place for an excellent agricultural sector in Angola.
According to the study, at present about 80 per cent of all Angolan food production comes from subsistence agriculture and small-scale farming. Smallholders – people who own or manage an agricultural holding that's smaller than a farm – represent 92 per cent of all the land under cultivation. The sector, however, remains the main source of income for 90 per cent of the 9.6 million Angolans – out of the total population of more than 32 million – living in rural areas. It also remains the main source of employment in the country – with an estimated 44.9 per cent of the total employment – but accounts for only three per cent of all people with stable jobs.
Large government projects and investments, the IFC report says, have 'generally underperformed' and there are 'few successful agribusiness firms'. Poor infrastructure and lack of finance limit the ability of medium and smallholders to be more productive and participate in markets. A 'new approach', says the IFC, is needed.
With five main river basins, Angola has 80,000 hectares of irrigated land, with the largest areas in the provinces of Cuanza Sul, Bengo and Benguela. Over the years, the government has invested in medium-sized areas such as Bom Jesus and Caxito in Bengo and Matala in Huíla, which cover about 3,000 hectares each. It's also invested in much larger irrigated areas such as Capanda in Malanje province, which has the potential to span 13,500 hectares. However, most of these lands, according to the IFC report, are underutilised. The government is restructuring agricultural state-owned enterprises – principally Gesterra, the main entity managing medium and large-scale government farms and public agricultural land. Some of these state-owned enterprises are closing, however, and, according to the IFC report, the private sector, from here, is expected to take centre stage.
At a 'strange crossroads'
While the IFC's comprehensive study is generally optimistic about the private sector's opportunities in Angola for companies in the agriculture industry – among others – the report also serves as a tough reminder of the many difficulties faced by all those involved in the industry, whether big or small. For instance, all these companies and individuals may be hampered by the poor state of the country's road infrastructure which can make, say, transporting goods to market problematic. Financing is another obstacle – the agriculture sector's share of overall credit has remained low, at less than five per cent last year, and has been seen by many as a major constraint for both farmers and agribusiness enterprises.
Other problems can be even more basic, like the fact that quality seeds, fertilisers and agriculture equipment are, as the IFC report puts it, 'out of the reach of most farmers', a situation the IFC claims has 'aggravated' since the onset of the economic crisis and associated restrictions by the foreign exchange market. The report also highlights a shortage of technical and management skills in the industry, which forces commercial farms to 'incur high personnel and training costs'.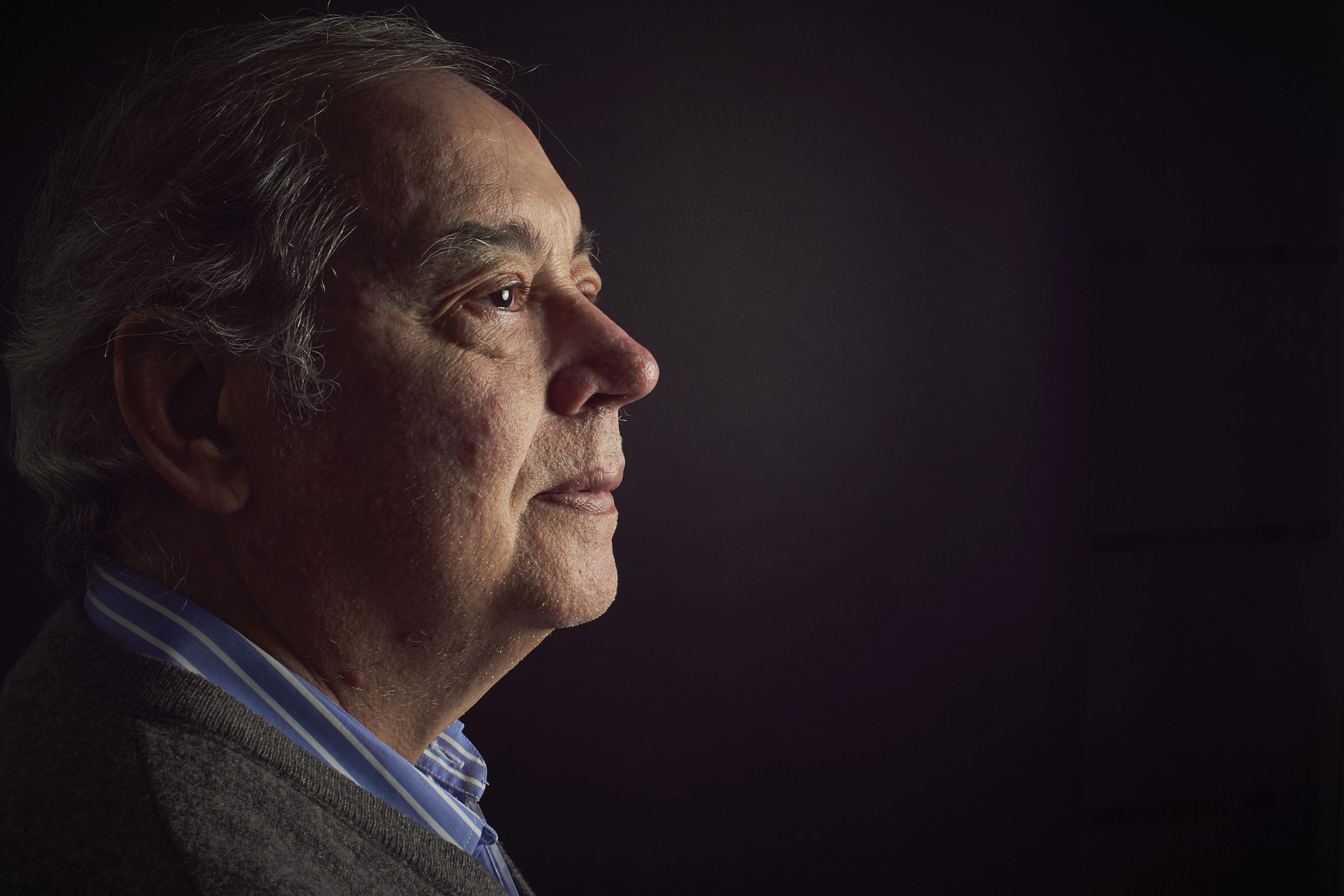 Portugal-based researcher Eugénio Costa Almeida, who is an expert on Angola and has done a lot of research on the country under the current administration, says the conditions are in place 'for an excellent agricultural sector' in the African nation. But he also tells Macao Magazine it 'is still very incipient and deficient for national needs' – meaning that its development is only just starting to happen. Livestock production actually suffered a small decrease last year, says Costa Almeida, due to persistent drought in the southern provinces of Huíla, Cunene and Cuando-Cubango.
The potential exists for cereal production, as well as coffee, according to Costa Almeida. Banana, he notes, has also been named by the Angolan government as the 'new green oil' because of its export potential. Before its independence from Portugal in 1975, Angola was a major fruit producer and was once the third largest producer of coffee beans in the world. Now, it is far behind the globe's biggest coffee producers, which include other African nations like Uganda and Ethiopia. But there have been calls in the country to boost coffee and fruit production as this won't just create jobs, increase exports and help the local economy but will also mean that less foreign currency is spent. However, Costa Almeida warns there could be 'countless cases of complaints by small and medium-sized producers' who will be left with surplus production that cannot be marketed due to a lack of transportation and poor road infrastructure.
Today, some factories for processing agricultural products 'are beginning to appear', says Costa Almeida, both for domestic consumption or for export – but he says they have a hard time competing with lower-priced imported products. Other than government support, the sector needs new investors with new technologies, claims the researcher. "At the agribusiness level, Angola is at a strange crossroads," he says, adding that on one hand the country is keen to develop its national agriculture industry but on the other its constitution limits land ownership to the state, which could deter investors.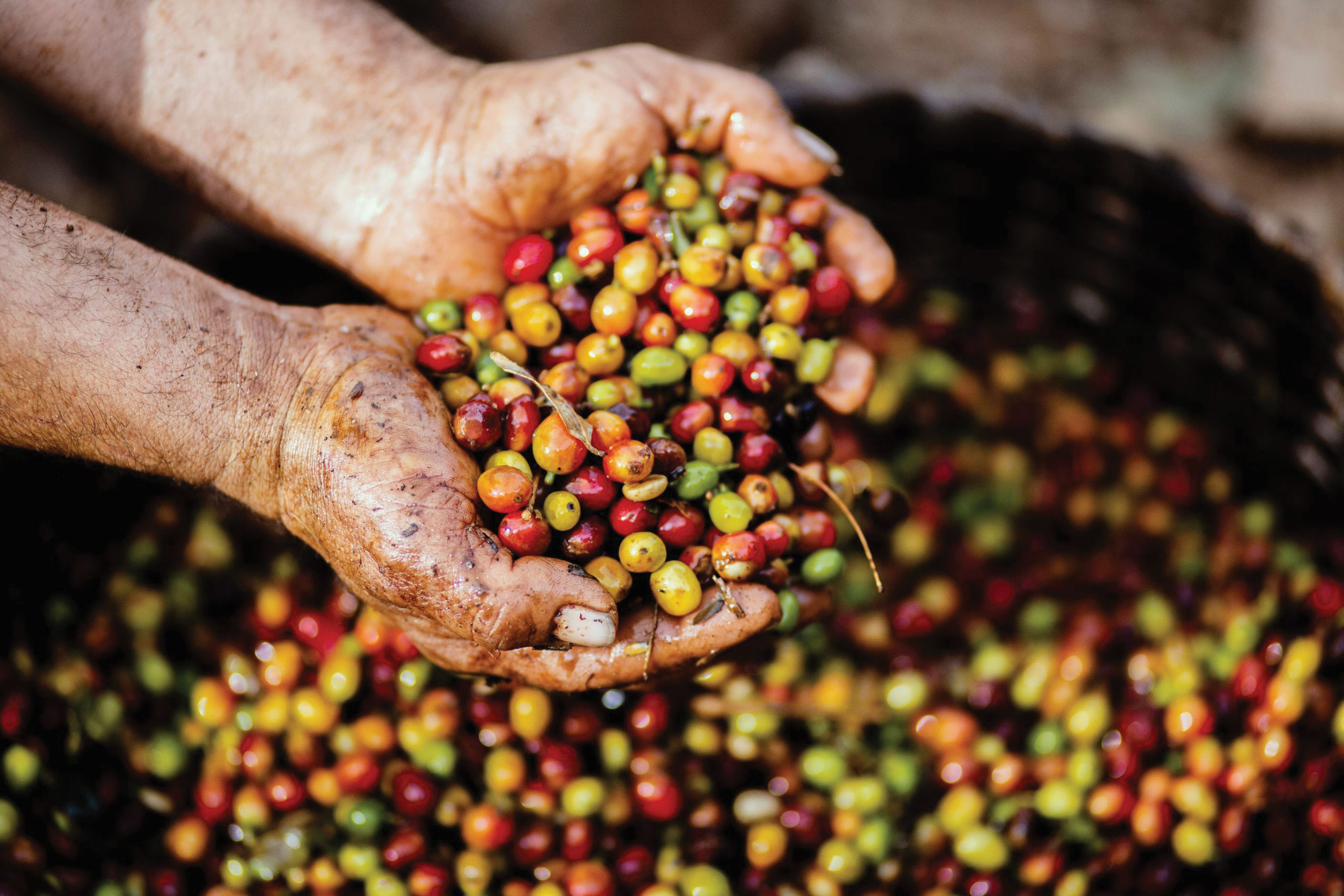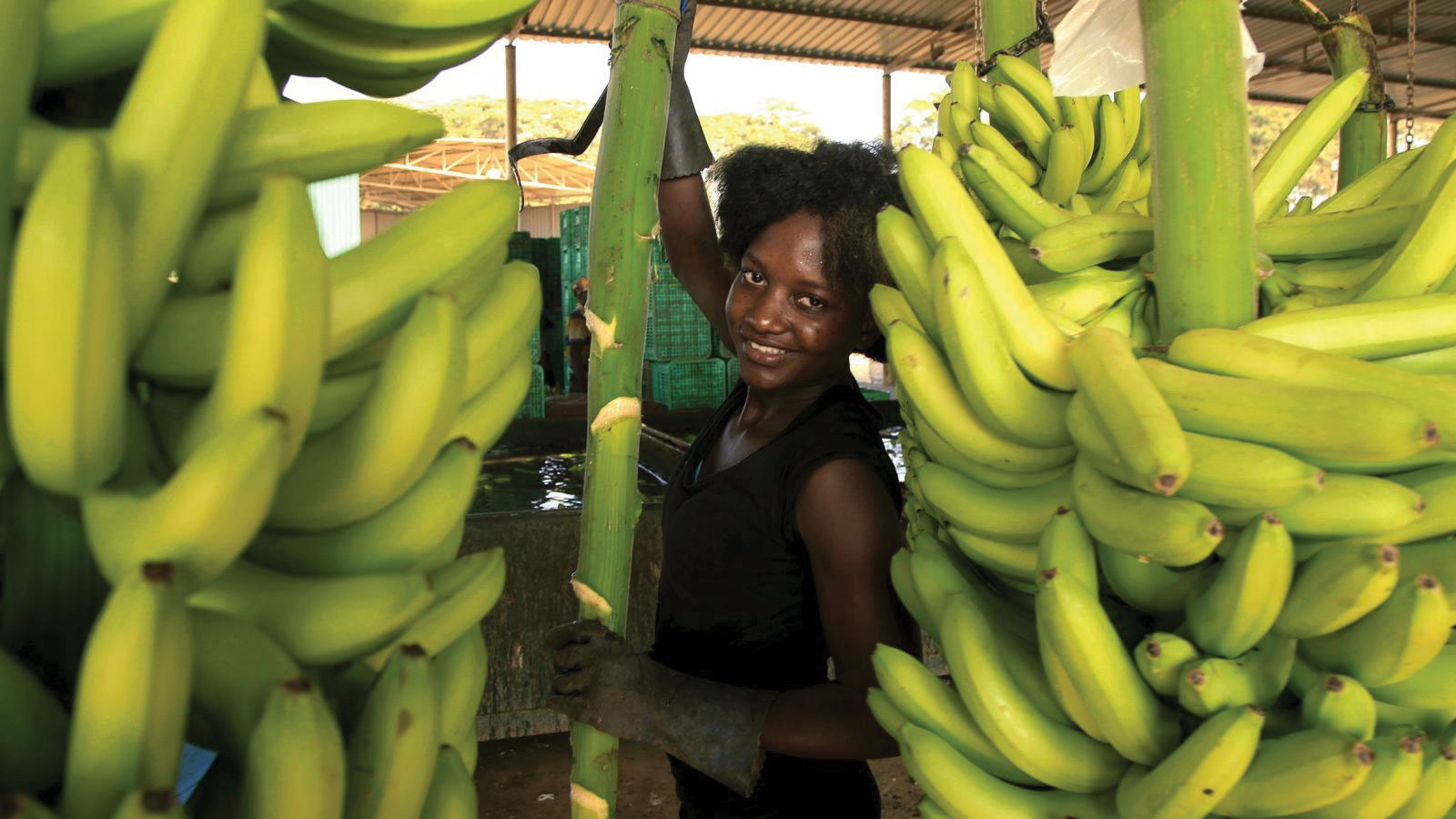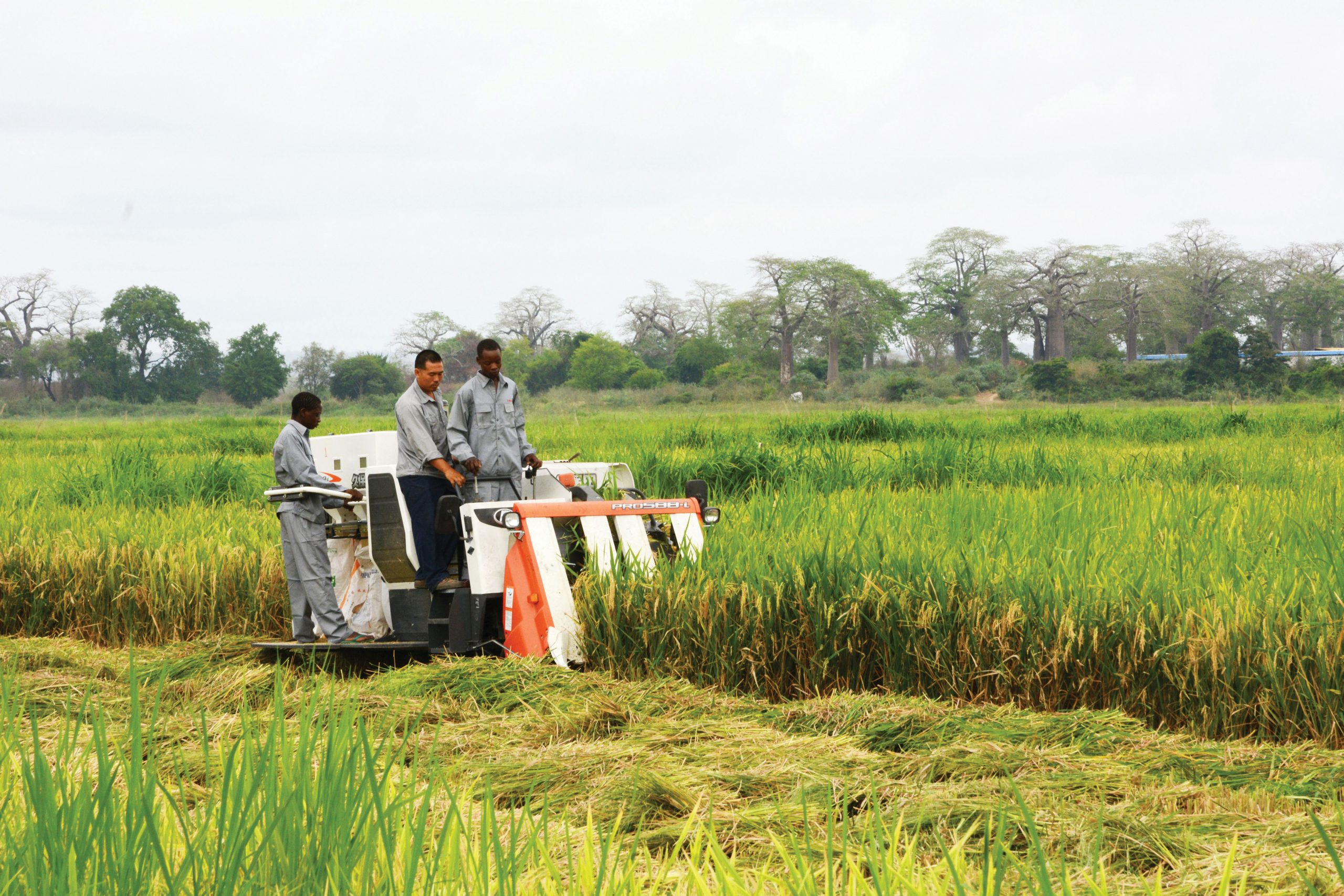 Chinese support
China has consistently been one of Angola's main partners in the agricultural sector. Early last year, it pledged a grant of RMB 100 million (US$14.7 million) to the African country for a number of projects to help develop its agricultural industry under an agreement signed between the two countries in Beijing. And in September last year, the Chinese ambassador to Angola, Gong Tao, pledged to support the Angolan government in its economic diversification, mainly with the restructuring of agricultural production. For this purpose, he said, Angola 'can count on the support of the Chinese government for its rich experience alongside natural technologies to bolster productivity'.
Gong Tao spoke at the opening ceremony of the second cycle of training for 30 Angolan technicians on potato cultivation, organised by the Chinese Ministry of Science and Technology, through the Jiangsu Jiangzhou Agricultural Science and Technology Development Company and the Academy of Agricultural Sciences of Heilongjiang Province. The Heilongjiang academy is the largest agricultural research institution in that Chinese region and is recognised internally and externally in the field of research, especially on corn, soybeans, rice, potatoes, seed farming, plant preservation and custom fertiliser formulation.
Chinese agricultural experts have also visited Angola for training programmes. At the end of 2018, a delegation of seven experts provided a two-week training programme for 20 Angolan technicians in Huambo, the country's third-largest city, to help cultivate more local talents and strengthen agricultural co-operation between the two countries. The training mainly focused on crop production and livestock breeding technologies which cater to the local technicians' needs to build up their productive capabilities.
Future growth
Last summer, the Angolan government launched a tender to privatise four farms across the country. The Agro-Industrial Project of Fazenda do Longa in Cuando-Cubango province, the Camaiangala Agricultural Development Farm in Moxico province, the Cuimba Agro-Industrial Farm in Zaire province and the Sanza Pombo Agricultural Development Farm in Uíge province together cover about 43,000 hectares of land. Ana Paulo, the head of the privatisation department of the State Asset Management and Participation Institute (IGAPE), said the reference prices of these farms are valued at between US$22 million (MOP 176 million) and US$35 million (MOP 280 million). This privatisation project could raise around US$110 million (MOP 881 million) for the state coffers. In November, the government announced that seven Angolan and foreign companies were found to be eligible to participate in the public tender.
In spite of the challenges, however, a handful of commercial operators have been successful. In many instances, the IFC report cautions, the success stories 'probably benefitted from favourable conditions such as access to prepared land, partnership in government ventures or leveraging commercial success in other sectors'. With or without this kind of support, they have found markets at home – from supermarkets to street vendors – as well as abroad. Companies like Nuviagro, Agrolider, Fazenda Girassol, Turiagro and Jardins da Yoba have been particularly active in the horticulture and fruit segment, producing fruits like bananas and mangoes, as well as vegetables like potatoes and onions. Another important player is Aldeia Nova, a government joint venture that supports a community of 700 smallholders and their families. The company produces its own soy and maize for animal feed, gives it to the farmers with power, water and equipment and then buys the resulting produce, which is then processed and packaged for the local market.
Currently, the banana is the main fruit that is produced in Angola. The country is one of the biggest producers of the crop in Africa. Nova Agrolíder, the leading national producer of this fruit, reached a production of 71,000 tons in 2017 in its Bengo and Caxito farms, a 77 per cent increase over two years. Under the banana's brand name 'Angolanita', the firm has started exporting small quantities to Portugal and Namibia – about 2,600 tons a year. According to the IFC, Nova Agrolíder, which is part of Grupo Lider, is now the largest fruit and vegetable producer in Angola, with an annual production of 200,000 tons of 50 different fruits and vegetables, as well as employing 4,500 people. They use their own truck fleet to distribute to other firms. Grupo Lider, which owns the chain store Frescos do Dia, is expanding into other agribusiness sectors, including coffee, dairy, poultry, livestock, aquaculture and frozen foods.
Another notable project is that of Fazenda Girassol, which has three farms and 800 employees and has captured investment from private equity fund Angola Capital Partners. Using its own truck fleet, the firm now supplies to supermarkets, hotels, restaurants and individual homes through online sales. It is currently expanding its range of horticulture products using greenhouses and it is expected to produce maize soon. Turiagro operates farms in the provinces of Luanda, Bengo, Kwanza Norte and Kwanza Sul and distributes to major supermarkets. Nuviagro, which has Portuguese-Angolan capital behind it, operates a farm in Quibala and also has expansion projects on the horizon.
In an article published in January on the changes underway in the Angolan economy, the IFC asserted that, together with the World Bank, it is working in collaboration with the Angolan government and the country's private agro-industrial sector to strengthen the chain of agricultural supplies, promote investment in the sector and link small businesses to agricultural markets. According to the IFC's representative in Angola, Hector Gomez Ang, 'Angola has great potential to produce high-value agriculture and on a large scale'. He said: "The recent reforms have triggered the entrepreneurial spirit of Angola, creating an exciting and fast-paced environment'. To stimulate investment in agriculture and the country in general, the IFC recommends comprehensive reforms and improved regulations, particularly in the transport, energy, information and communication technology sectors.
Angola may still be encountering many challenges but help is out there for its agricultural sector and soon the world may see massive growth as the country reaches its true farming potential. Likely inspired by these new projects sprouting up across the nation and in particular by his visit to Quiminha a few days earlier, President João Lourenço delivered a hopeful Christmas message to the Angolan people. New developments, he said, contradict 'the pessimistic vision of those who doubted that Angola is entering a new period in its history'. The new developments are there to see – time will tell how quickly they are cultivated.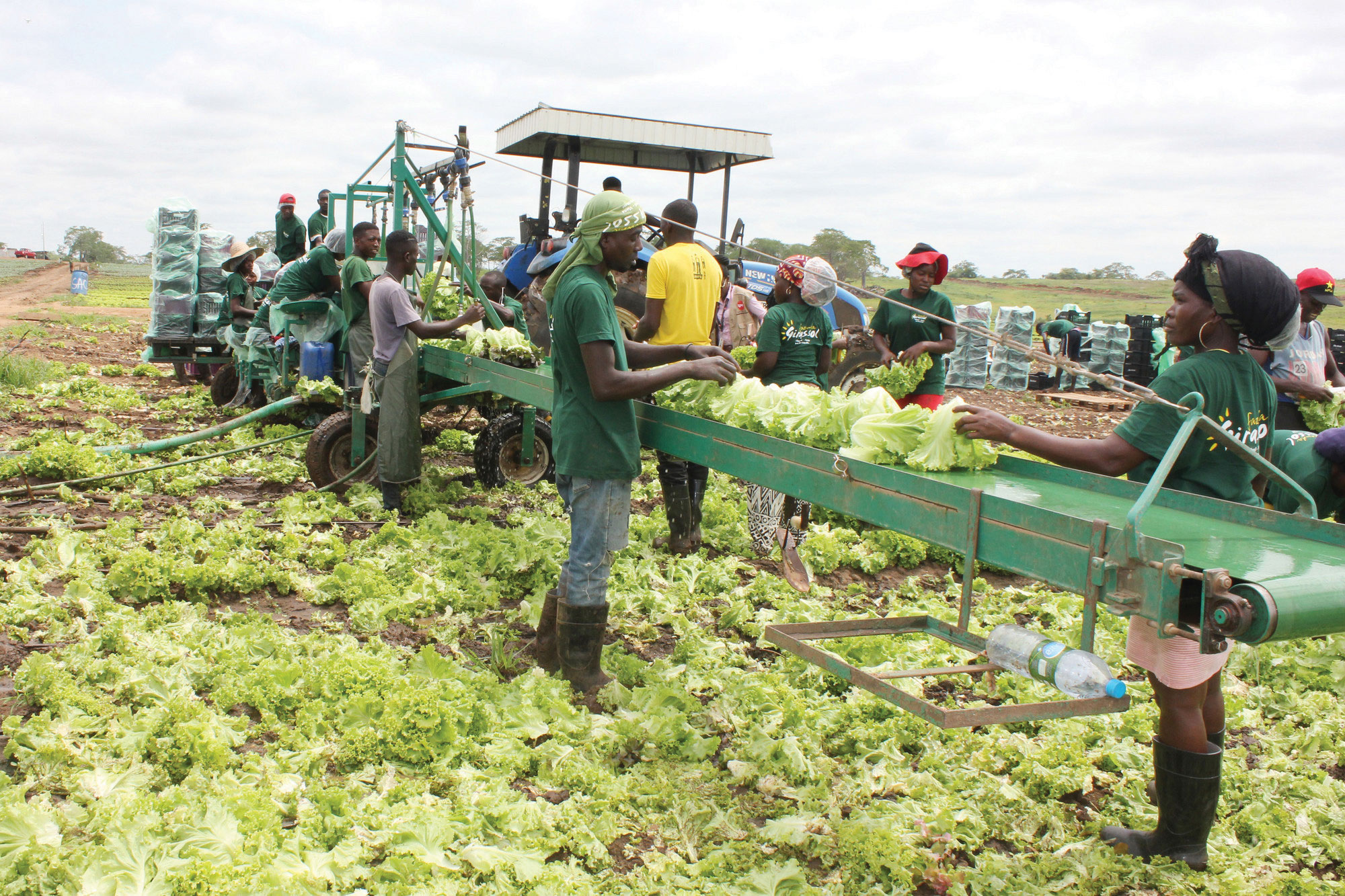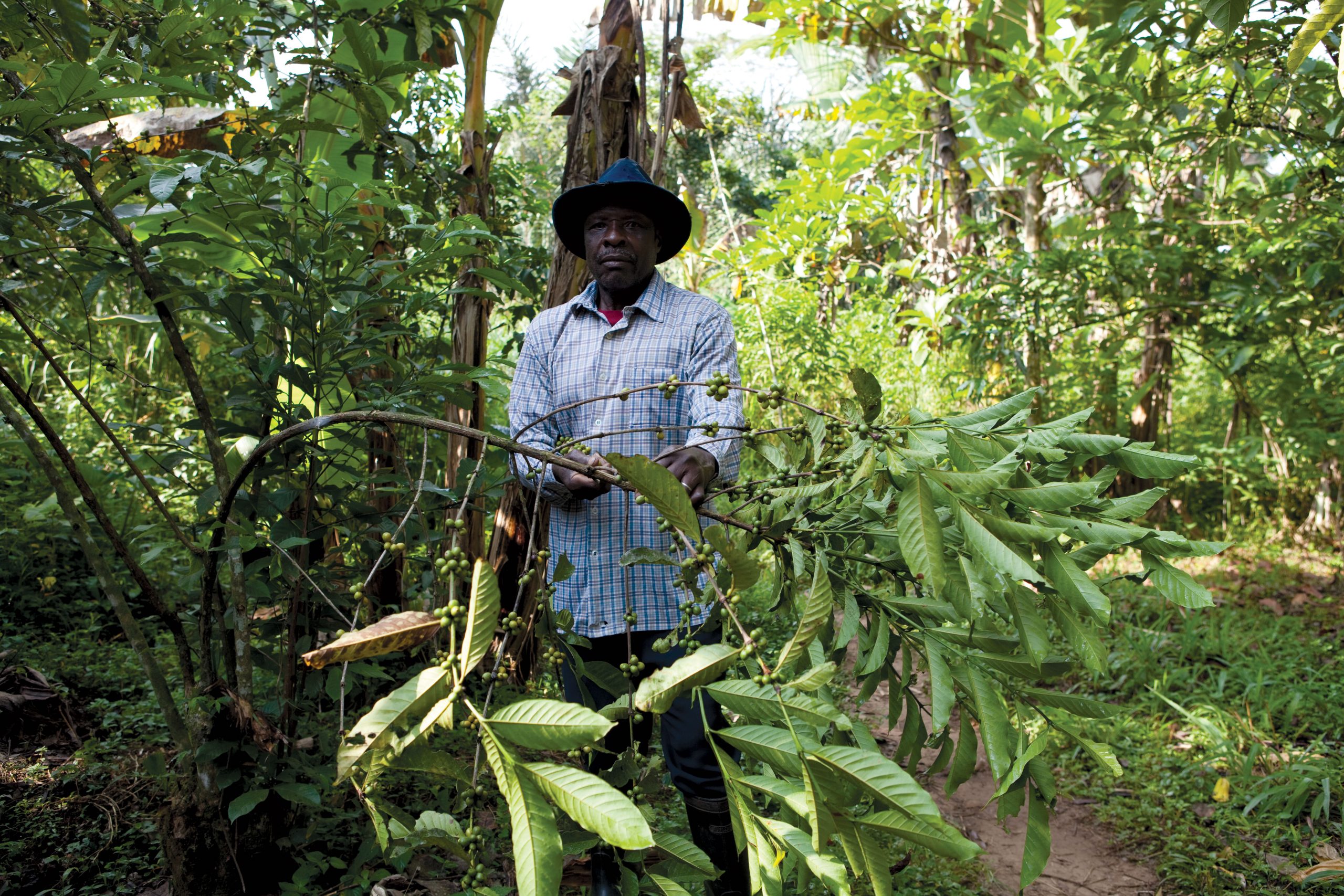 ---
Angola: the facts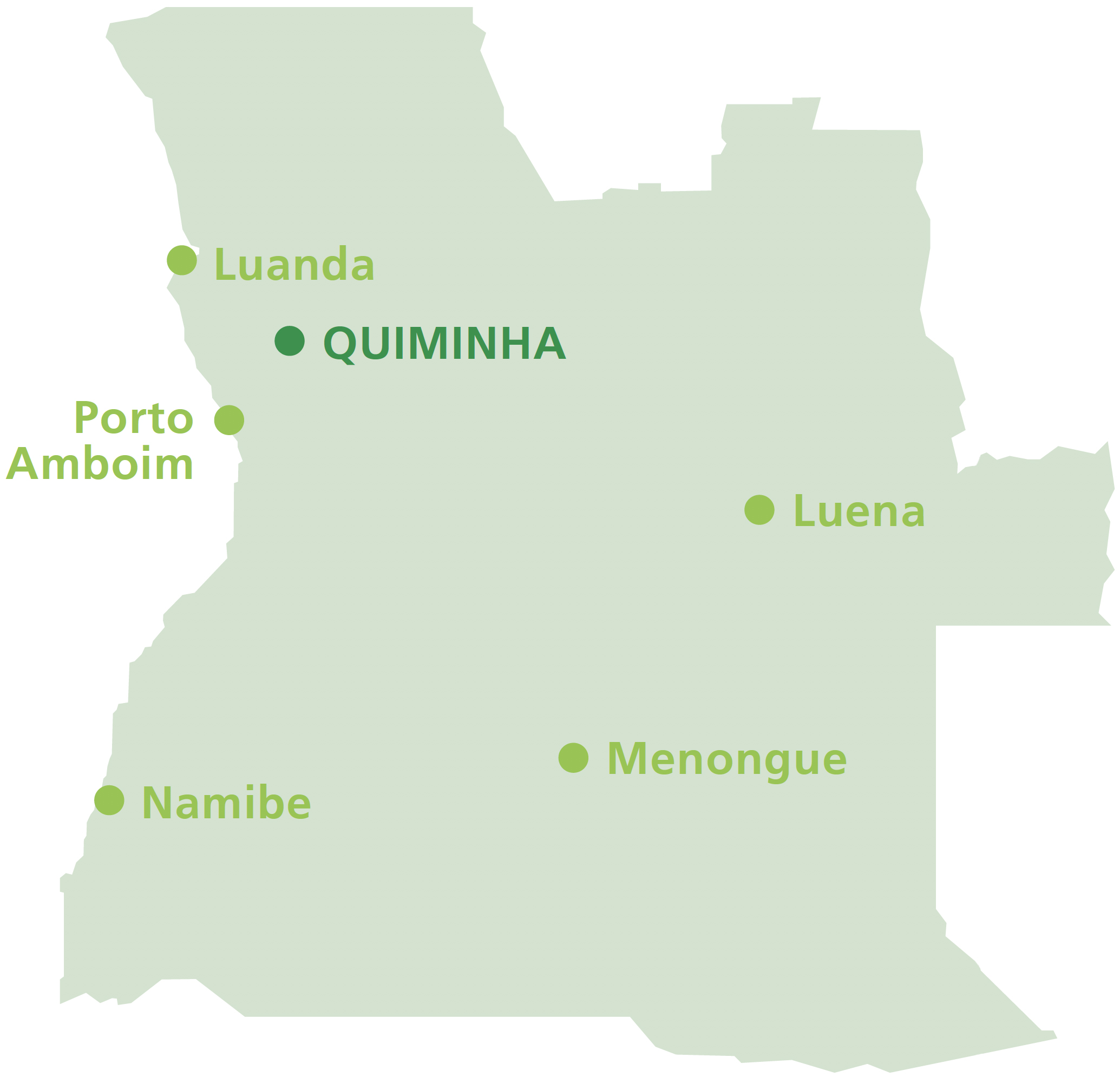 Angola is a Portuguese-speaking country in southwestern Africa.
It covers a broad variety of landscapes, including deserts, rugged highlands and beautiful river valleys, not to mention its massive swathes of arable land.
The capital and commercial centre is Luanda, a large port city on the northern coast that blends Portuguese-style landmarks with traditional African housing styles.
Angola has fairly recently been ravaged by war and the related effects of landmines and malnutrition. It has often been dependent on the international community for the basics of survival.
It is rich in natural resources like precious gems, metals and petroleum, ranking among the highest of the oil-producing countries in sub-Saharan Africa.
It acquired its present boundaries in 1891 and in 1975 the nation became independent from Portugal.
It is a roughly square-shaped country with a maximum width of about 800 miles, or 1,300 kilometres.
Apart from a few small exceptions, all Angolans speak Bantu languages of the Niger-Congo language family which dominates much of Africa.
Angolan poet Agostinho Neto, who was also the country's first president, described Angola in an ode he wrote in prison in 1956. He said the country was 'red with coffee, white with cotton, green with maize'. Soon, if president João Lourenço's ambitions are realised, it could be 'yellow with bananas, thriving with livestock' and much more.