Macao is home to more than 30 museums – but only a handful are so far off the beaten track, they deserve attention. We've curated a list of eight which offer unique glimpses into the past.

Macao – a UNESCO World Heritage Site since 2005 – is a city steeped in history. Visitors and locals can see remnants of the past on the streets and in the alleyways, from the most famous sites like the Ruins of St Paul's to the lesser-known gems such as the beautiful Dom Pedro V Theatre. However, much of Macao's historical treasures are not out in the streets and parks. They are in the SAR's museums – and some of these fantastic buildings are more off-the-wall and unique than you'd think at first glance.
There are 32 museums in Macao. That's a lot for a city that covers just 32.9 square kilometres of land. And that includes the most obvious – such as the Macao Museum, which overlooks the city from the fort above the Ruins of St Paul's, the Macau Museum of Art and the Mandarin's House – as well as the small and niche establishments that offer an alternative glimpse into the past. Here is a list of eight museums that you may not already know – but you certainly must visit.
Heritage Exhibition of a Traditional Pawnshop Business
Espaço Patrimonial uma Casa de Penhores Tradicional
典當業展示館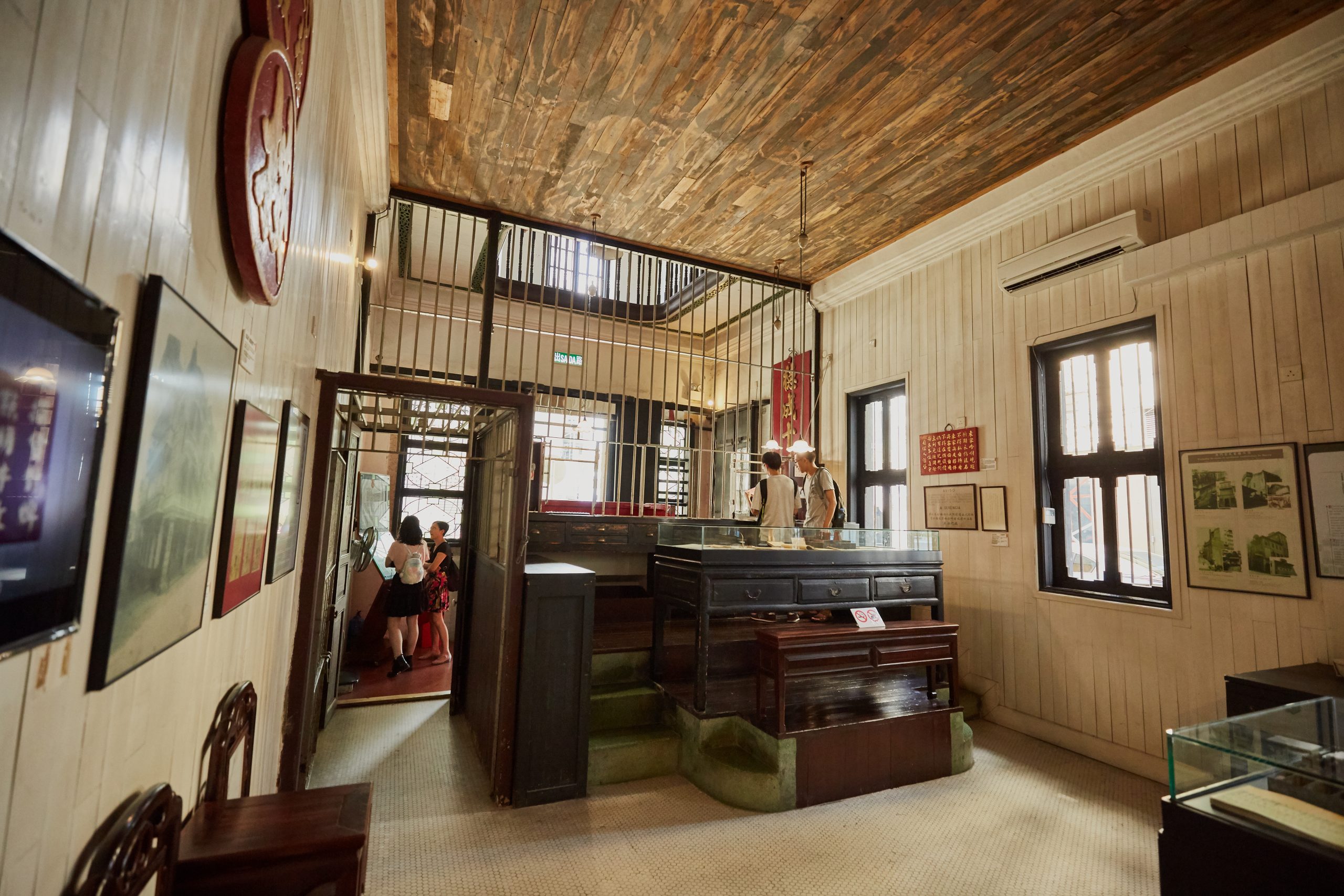 You don't have to pawn your favourite watch to get into this small museum – entry is free. Situated along Avenida de Almeida Ribeiro, the restored Tak Seng On Pawnshop represents a time when pawn businesses greatly impacted Macao's economic growth. Established in 1917 – only a few years after the end of the Qing dynasty and at a time when the Republic of China was just beginning – by wealthy local merchant Kou Ho Ning, the shop flourished in the heyday of Macao's pawn industry but it was closed in 1993 due to a decline in the industry and lay vacant for many years. From 2000, however, it was restored by the government's Cultural Affairs Bureau and today it can be seen in all of its historical glory.
Inside the museum – which, in 2004, received an Honourable Mention in the UNESCO 2004 Asia-Pacific Awards for the Conservation of Cultural Heritage – visitors can examine the equipment while admiring the wooden interior design. There are the old pawnbroker's business records to see, as well as the shop counter, pawn goods in the fortress-like storehouse and multi-layered shelving across the facility. Be transported back 100 years as you wander through this little piece of history.
Exhibition Room of Master Lu Ban's Woodcraft Works
Sala de Exposição dos Trabalhos de Carpintaria do Mestre Lu Ban
魯班先師木工藝陳列館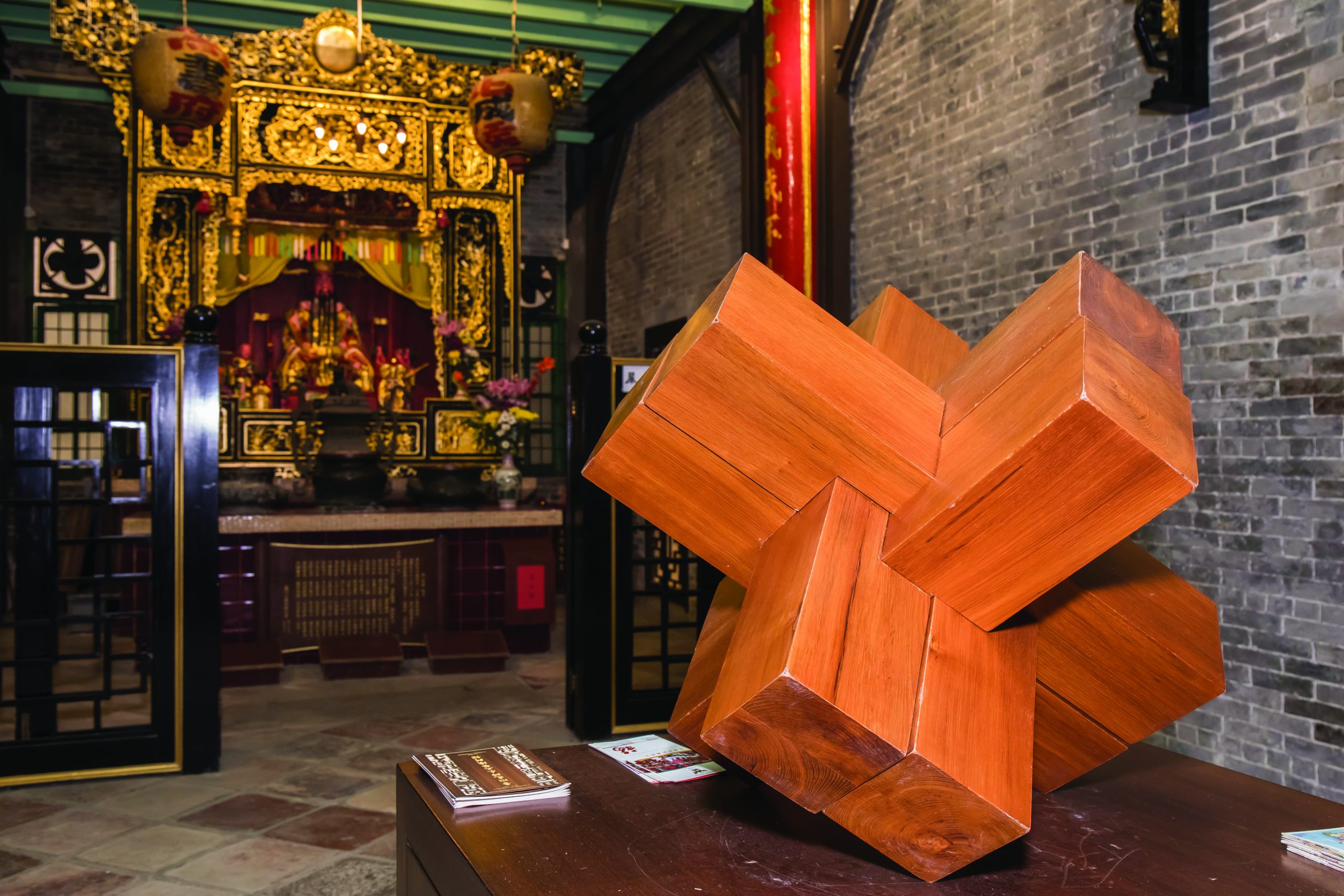 Exit the Heritage Exhibition of a Traditional Pawnshop Business and follow a narrow street and you shall find the Exhibition Room of Master Lu Ban's Woodcraft Works. This museum, which opened to the public in July 2015, sits in the Carpenters Guildhall in Rua de Camilo Pessanha – a guildhall that was constructed around 1840 as one of the earliest professional association bases in Macao's history. It was restored in 2013 and 2014 and now pays homage to master artisan Lu Ban, a woodworker par excellence from China's distant past. The structural engineer and carpenter, who lived around 500BC in the East China region, is revered as a god of builders and contractors.
Woodwork is considered as one of Macao's oldest professions. And it's showcased to great effect in this museum. To the right of Lu Ban's altar is a one-room exhibition filled with diagrams and drawings of traditional woodcrafts and carpentry works. At the centre is also a display of the traditional tools that were used in this age-old craft. The items are encased in glass boxes stacked on top of each other to form a large 'Lu Ban lock' – a kind of ancient Chinese puzzle made of six bars. There are more than 80 tools in the exhibition, including saws, ink markers and drills. Due to competition from neighbouring areas that are better equipped to produce furniture and also due to younger generations losing interest in this craft, Macao has lost its reputation as a carpentry capital. But with this museum, the Macao Carpentry Trade Union – which worked with the government to carve out the project in the first place – hopes to inspire future generations to take up woodworking.
Sound of the Century
Som de um Século
留聲歲月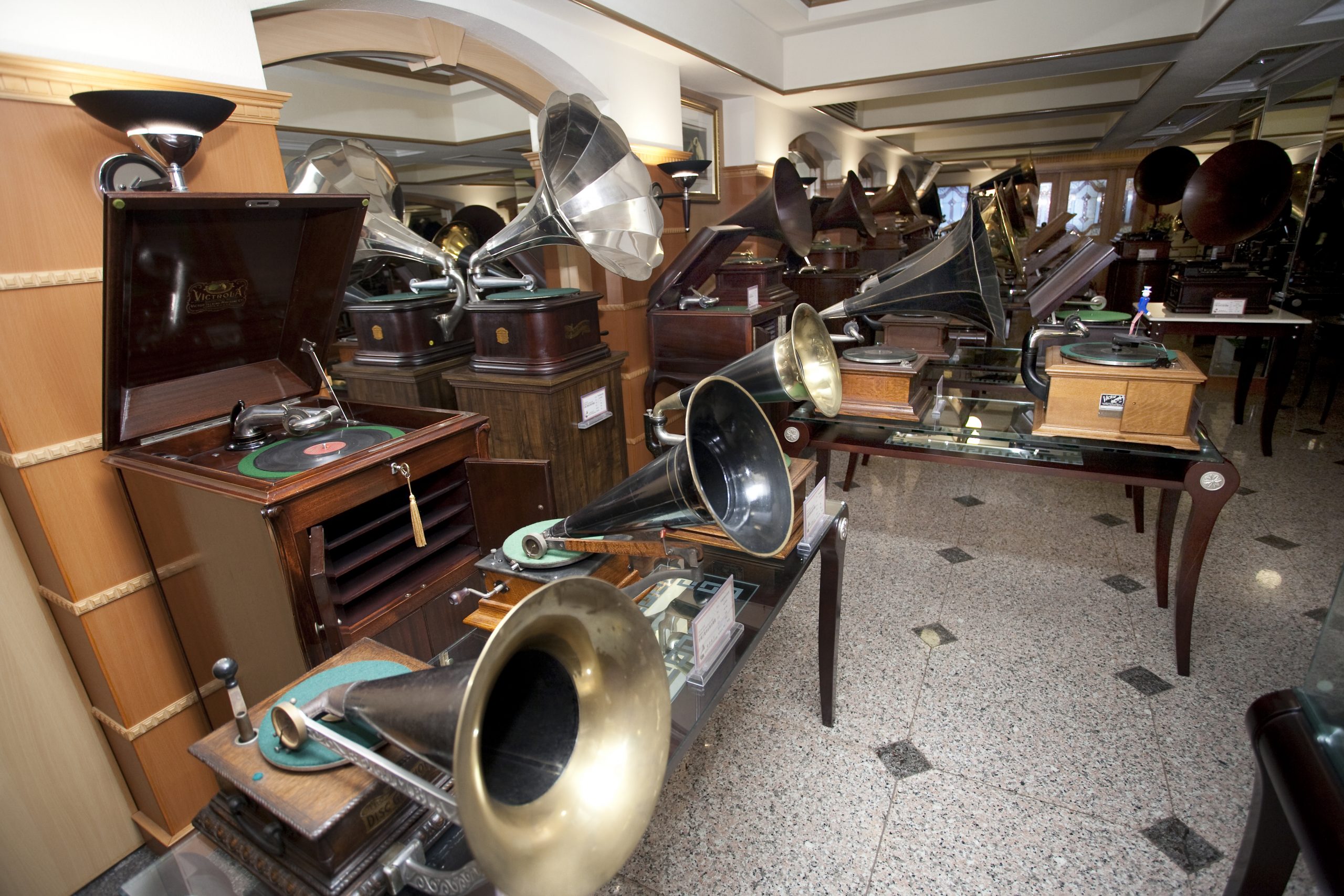 In this two-storey private emporium, you've got to book ahead for a viewing. But if you're into old sound machines, then this place is a must-visit. It took Tai Peng Electronics and Appliances founder Henry Chan more than 20 years to create as he collected vintage sound pieces from all over the world, with many of the items coming from Western showrooms and private owners. Upon entering the first floor, visitors see a fully functioning jukebox that still plays pre-1980s music. There are also old telephones, vintage television sets and old sound recorders on the same floor. Going up the spiral staircase to the level above is where the true magic lies as you're greeted by a room that's full of preserved phonographs, gramophones, cylinder recorders and music boxes that all still play tunes when their handles are cranked. There are, in fact, more than 200 antique gramophones, telephones and radios here.
Each piece is exquisite, coming with its own story that the guided tour does justice to, allowing visitors to get to know each piece on display personally. As Tai Peng director Brian Ho shares, the museum, which sits in Rua das Estalagens, has received guests from all over the world who want to rekindle fond and nostalgic memories when they listen to old melodies on these antique machines. To see – and hear – this collection, book a place online via Tai Peng's website.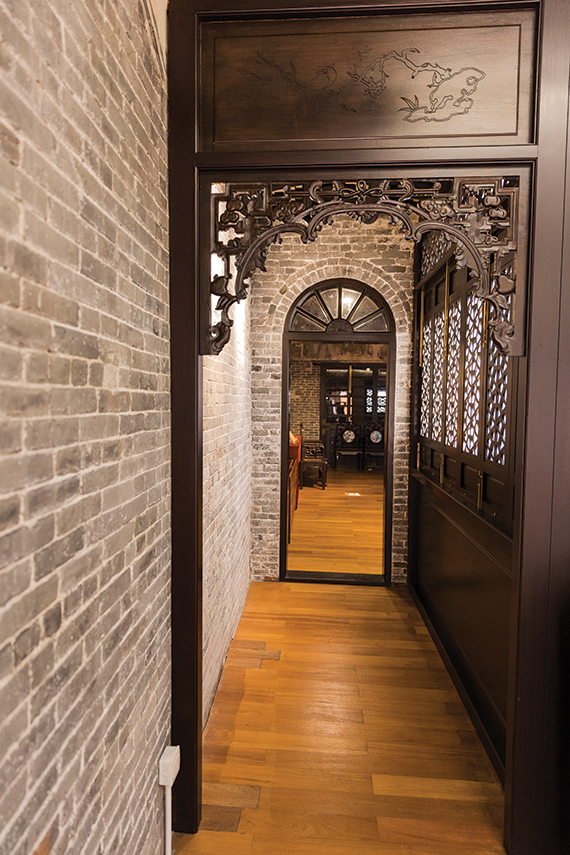 Former Chong Sai Pharmacy
Antiga Farmácia Chong Sai
中西藥局舊址
On the same narrow street that Tai Peng inhabits is the Former Chong Sai Pharmacy. This old medical base was established by the father of modern China, Dr Sun Yat-sen, some time before 1892 – and, by early 1894, it became one of the first recorded pharmacies and clinics operated by a Chinese doctor but offering Western medical services in Macao. Restored and revitalised by the government, the building is a perfect combination of both old and new – with the antiquated architectural features and relevant furniture preserved, modern amenities have also been added. The government, since it acquired the former pharmacy in 2011, has been able to preserve how the building would have looked in the 1890s, while also incorporating modern features, such as plumbing and electricity.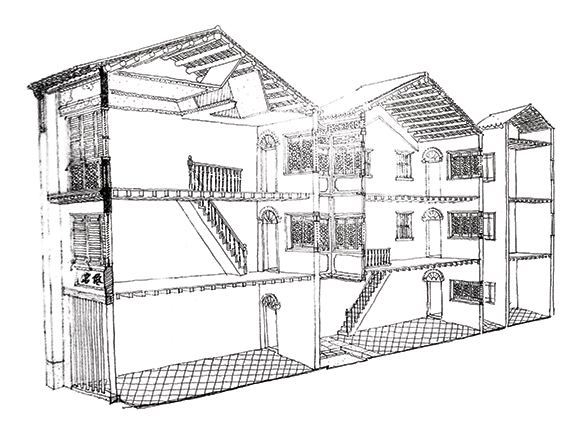 The museum is an architecturally fascinating place to walk through, seeing the contrast between old and new, while learning about the way construction was done back then. It also offers a great experience for those who wish to learn more about Dr Sun Yat-sen and his contributions to society in the late 19th century, while also remembering how important pharmacies like this were to Macao and the health of its citizens in days gone by.
The Na Tcha Exhibition Room
A Sala de Exposições do Templo de Na Tcha
大三巴哪吒展館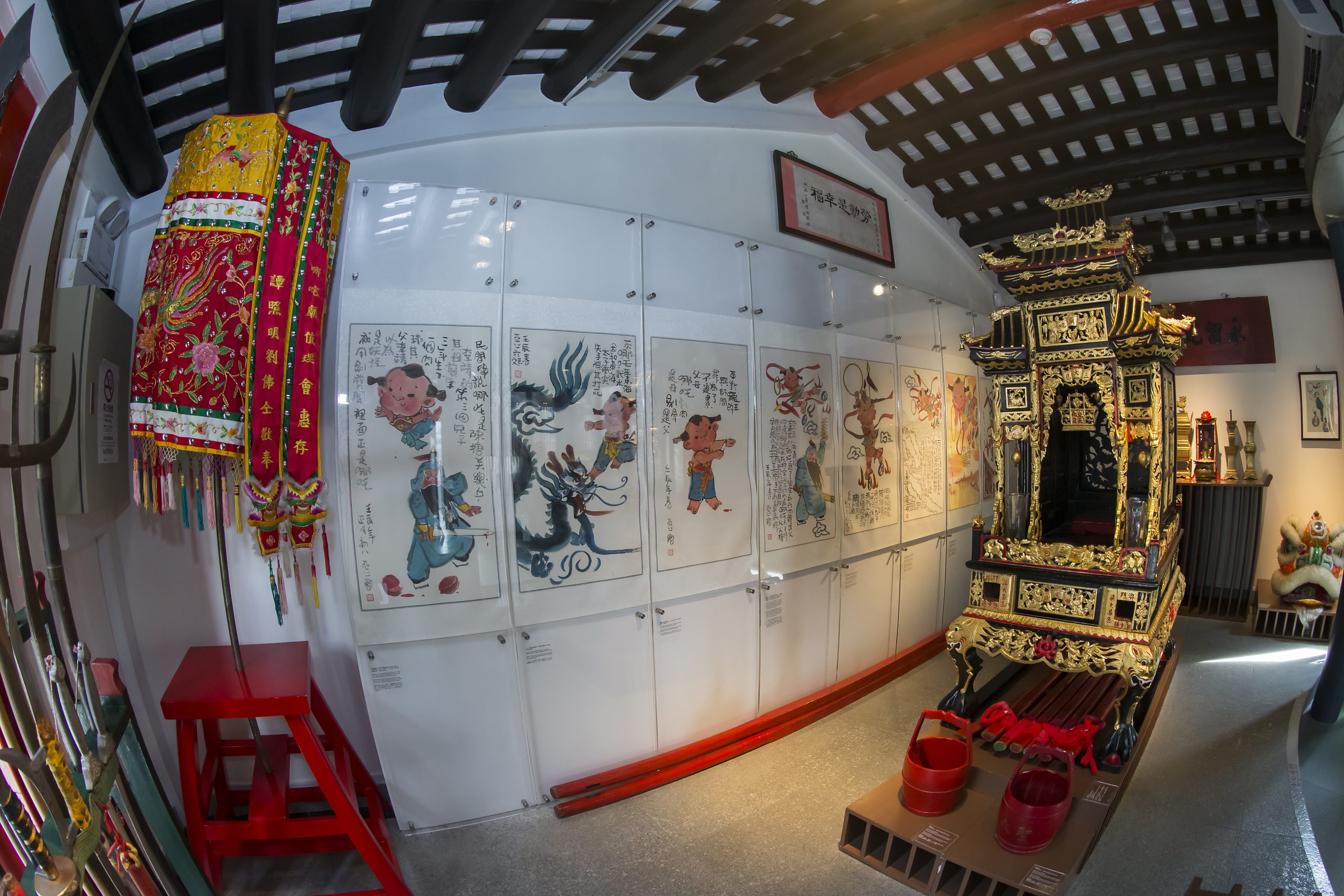 We all know the Ruins of St Paul's but a treasure trove of history you may not know is the Na Tcha Temple just up the street. This tiny place of worship, built in 1888 in homage to the child god of war Na Tcha, is one of the designated sites in the Historic Centre of Macau that's on the UNESCO World Heritage List. And to its left is an archway through the old city walls that leads to the entrance of a rounded exhibition room housing all things Na Tcha – the deity's legend, the customs and beliefs tied to the child god and an assortment of objects that are used in Na Tcha's birthday celebrations, such as religious incense burners, lion heads and firecrackers.
Front and centre of the museum, which was unveiled in 2012, is the deity's iconic sedan-chair and there are also eight illustrations hung on the walls that were made by local cartoonist Ah-Cheng depicting Na Tcha's origins. A small television set plays a video about Na Tcha festivities on a loop, providing background noise as visitors wander through the exhibition. Also on show are construction remains from an archaeological dig that many believe come from the western wing of the original St Paul's – or Church of Mater Dei – that was destroyed by fire many moons ago. There's another Na Tcha temple at the bottom of Mount Hill but this temple next to the Mater Dei facade remains the more popular sister,
especially due to this small yet fascinating museum next to it.
Treasure of Sacred Art of St Joseph's Seminary
Tesouro de Arte Sacra do Seminário de S José
聖若瑟修院及聖堂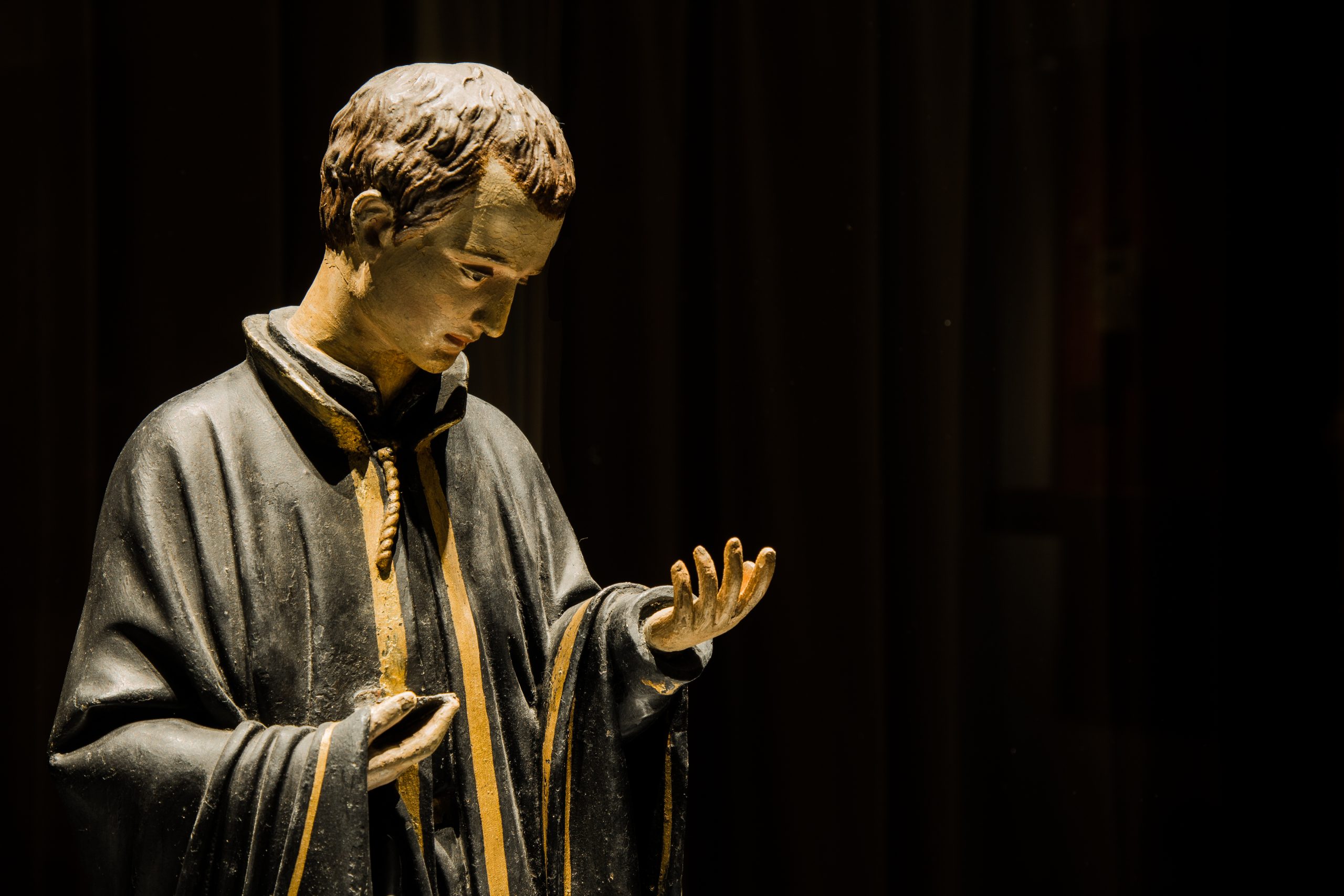 Up a narrow flight of granite steps located in one of the narrow back roads behind the Government Headquarters of Macao is St Joseph's Seminary and Church, a beautiful building constructed in 1758 in the classic Baroque style – a rare find in Asia. In one of the church's side chapels, there's a piece of bone from the arm of St Francis Xavier, the Catholic missionary who co-founded the Society of Jesus in the 16th century, on display. Religious tourists from across the globe flock here to see the relic. St Francis played a key role in Christianity's spread throughout Asia before he died on Shangchuan Island in China in 1552. A piece of his humerus was taken from there and transported to Macao.
A visit to this famous church should certainly include a look at the sacred bone, however an equally fascinating gem lies just outside the church doors. The Treasure of Sacred Art of St Joseph's Seminary museum sees two floors of exhibition space, with a huge variety of artworks, religious artefacts and antiques on display. Gaze at statues, church vessels and vestments dating as far back as the 17th century. There is also a section dedicated to the Jesuits' contribution to print and to the understanding of the Chinese language through their extensive translation work. Whether you are Catholic or not does not matter – this museum is for anyone who is interested in religious history.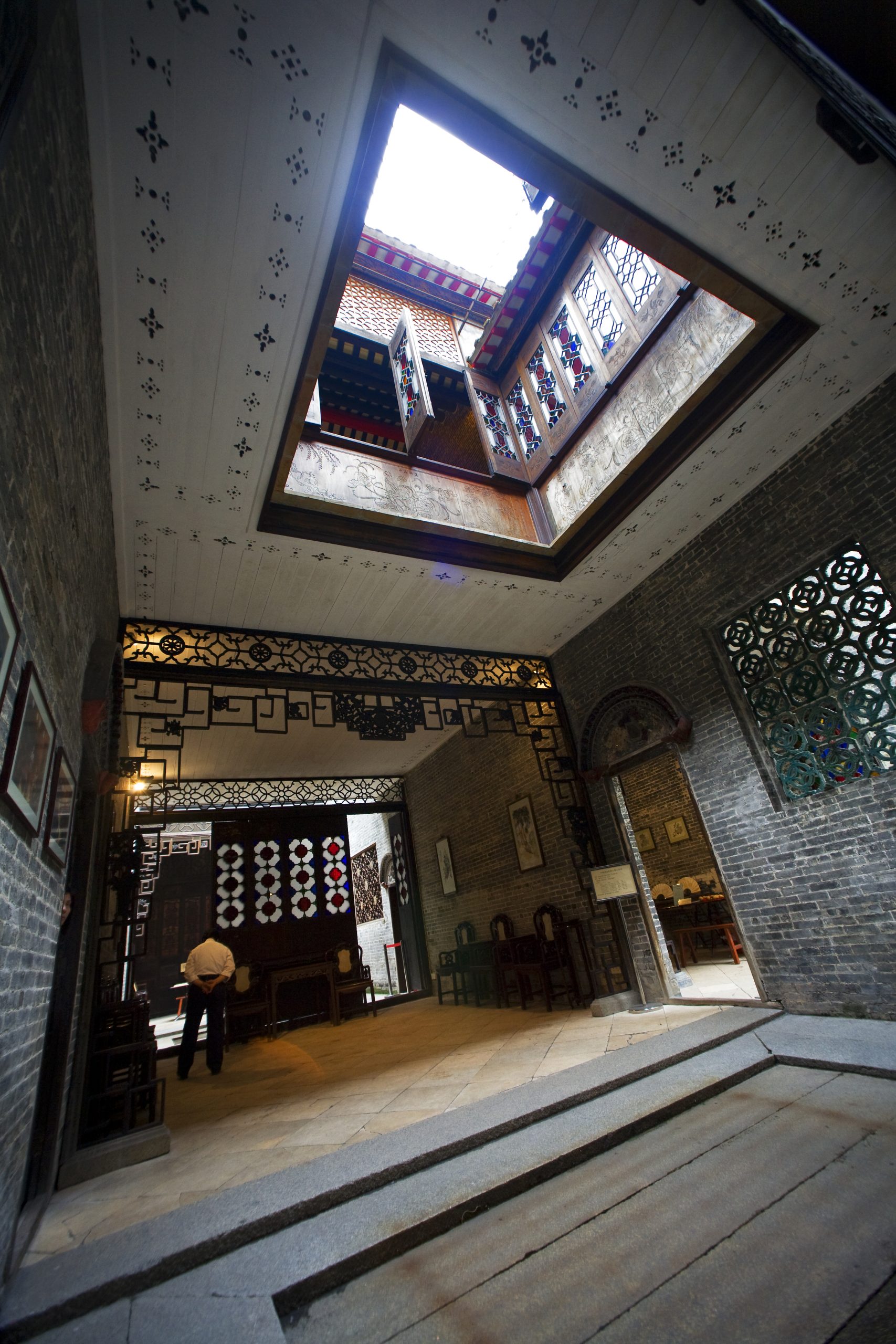 Lou Kau Mansion
Casa de Lou Kau
盧家大屋
In a sideroad between Senado Square and Cathedral Square stands the two-storey Lou Kau Mansion, a UNESCO World Heritage site that was built in 1889. For those escaping the crowds at the Ruins of St Paul's, this museum provides a quiet historical experience. It was once owned by Chinese businessman and philanthropist Lou Kau – the wealthiest man in the city in the late 19th century – who was the first person in Macao to be awarded a gambling franchise. But tragedy struck in 1906 when the Guangdong government reversed its policy on gambling and the decision left the 59-year-old bankrupt. He later hung himself on a beam in this mansion.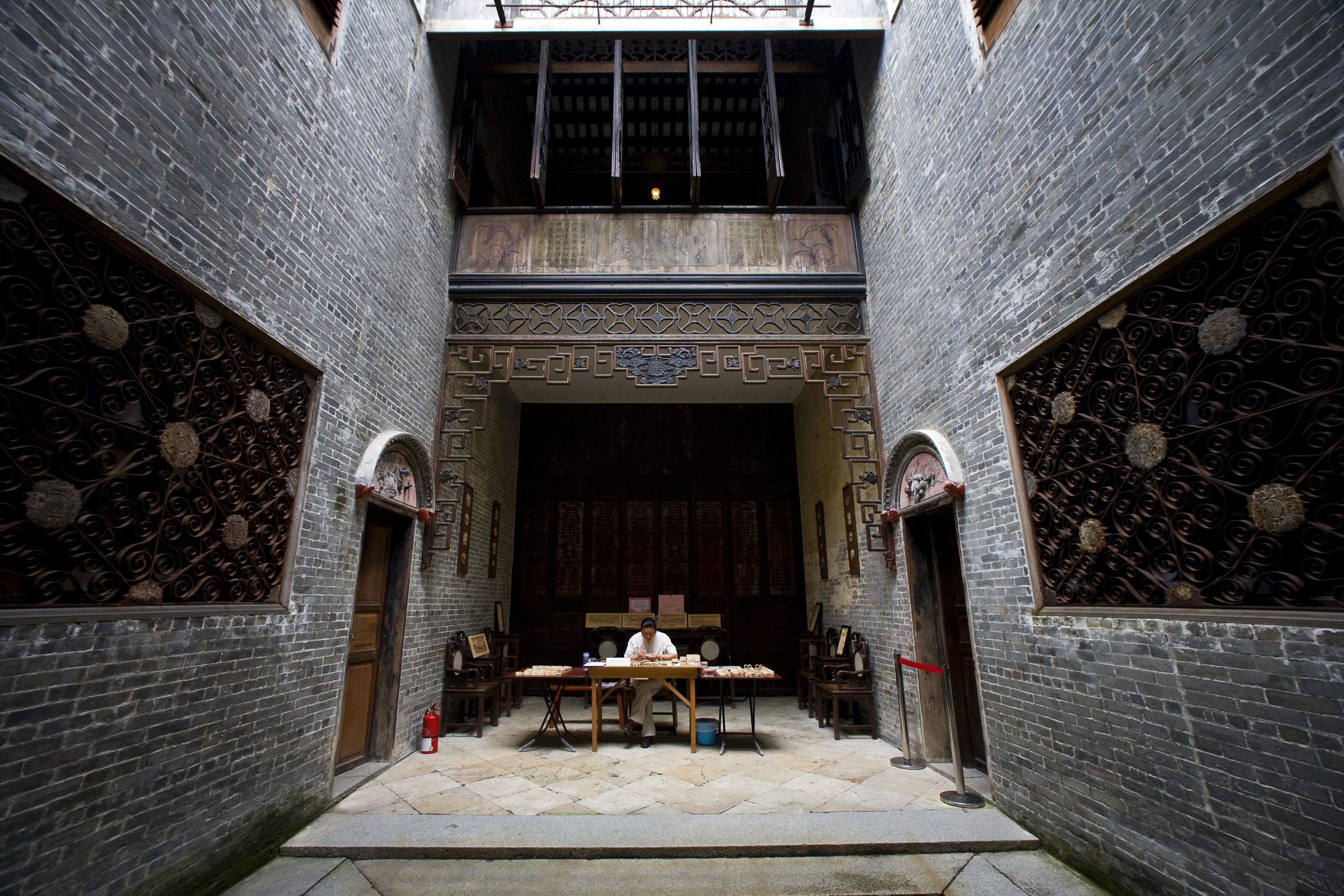 Compared to the more familiar Mandarin's House, this house is far smaller and isn't much of a 'mansion' at all. However, its charm lies in its fusion of styles, bringing in European elements through the use of stained glass windows alongside the traditional furnishings that were found in homes built during the late Qing Dynasty. The decorative motifs also integrate subtle Western influences alongside oyster shell applications to the windows, neo-classical balustrades and perforated wooden ceilings. This is a museum that will take you back in time.
Macau Timepiece Museum
澳門鐘錶博物館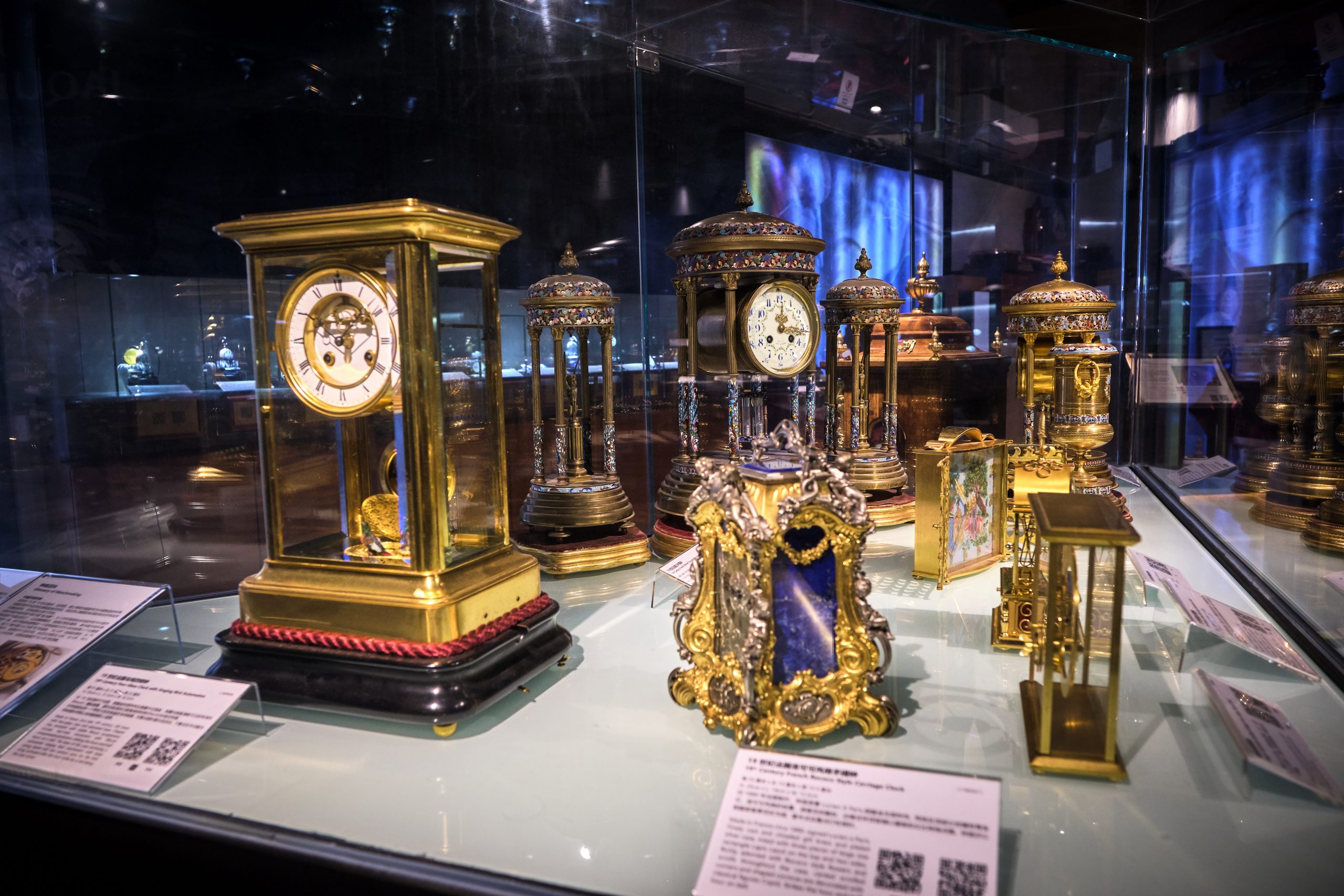 Who wants to spend a few hours looking at clocks? Many people, it seems, as this small yet superbly planned museum – which doesn't have a registered Portuguese name – is popular with visitors. It's situated to the side of the main road that leads up to the Ruins of St Paul's and it's a ticking emporium of timepieces, particularly those that symbolise Macao's important role in China's horological history. Italian Jesuit missionary Matteo Ricci first brought the chiming clock to Macao in 1582, which he then gifted to Chinese Emperor Wanli in Beijing in 1601, so the city has enjoyed a rich history in horology – and this private museum co-owned by Fong Wing Ngai and Wang Dong pays testament to that.
The earliest pieces at the museum, which opened in September last year, date back to the 17th century, spanning nearly 400 years, with some having undergone restoration processes so they can tick once again. The museum holds more than 100 timepieces and chronometers from across the ages. There is even an area dedicated to the luxury Italian watch brand Panerai as museum curator Fong Wing Ngai is a big fan – all the timepieces in the museum belong to him. A recent addition to the space is the Contemporary Watches area that features a variety of rare and limited edition pieces, including the much-celebrated Audemars Piguet Royal Oak Offshore Chronograph Special Shaquille O'Neal Edition. How the world has changed since Matteo Ricci's day…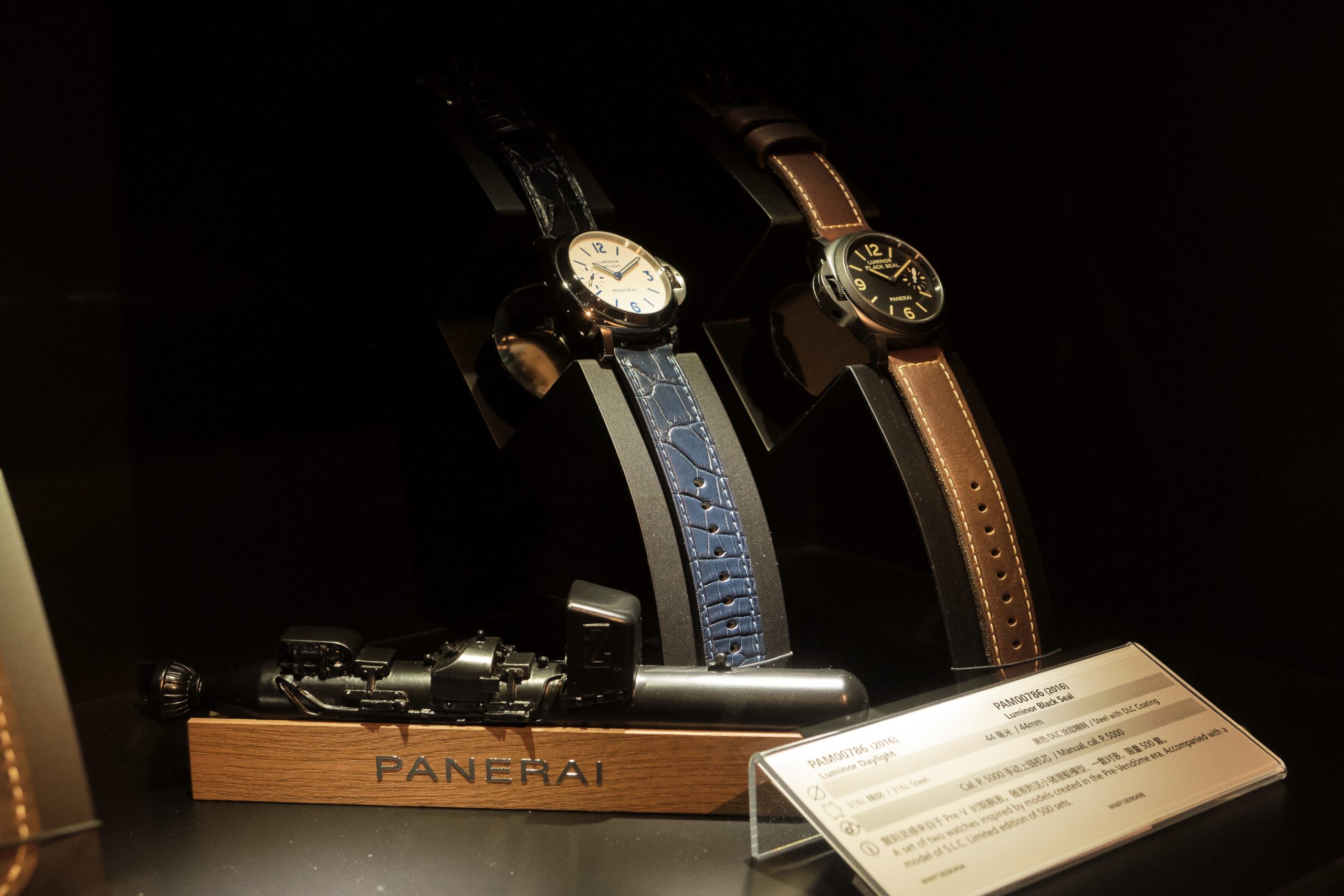 ---
Ten other must-visit museums
Macao Museum
Museu de Macau
澳門博物館
112 Praceta do Museu de Macau
Macao's main museum takes you through the SAR's long and rich history.
Museum of Sacred Art and Crypt
Ruínas de São Paulo
天主教藝術博物館與墓室
Rua de Dom Belchior Carneiro
A small museum of sacred art next to a crypt containing a tomb that might have belonged to St Paul's College founder Father Alexander Valignano.
Mandarin's House
Casa do Mandarim
鄭家大屋
10 Travessa de António da Silva
The former residence and family home of the late Qing theoretician and reformist Zheng Guanying contains many historical treasures.
Holy House of Mercy Museum
Santa Casa da Misericórdia
仁慈堂博物館
Off Senado Square
This former 16th century medical facility contains an array of religious artefacts.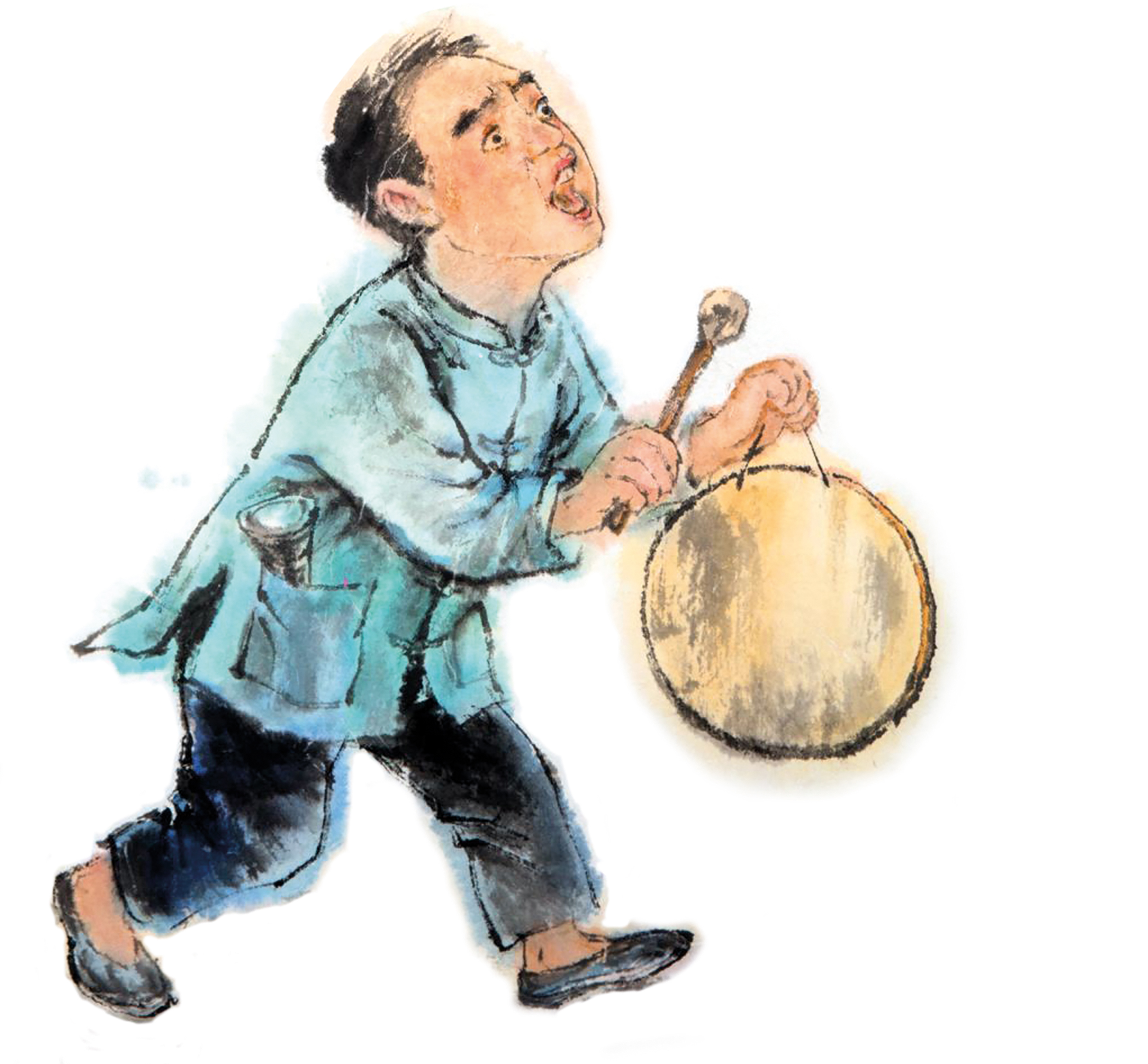 The Patane Night Watch House
O Posto do Guarda-Nocturno no Patane
沙梨頭更館
52 Rua da Palmeira
Explore the history of the night watchmen here. Exhibits include photos, antiques and information on this old tradition.
Lin Zexu Memorial Museum
Museu Lin Zexu de Macau
澳門林則徐紀念館
Avenida Almirante Lacerda
This small museum is dedicated to early 19th century Commissioner Lin Zexu, who sought the prohibition of the opium trade in Macao.
Maritime Museum
Museu Marítimo
海事博物館
1 Largo do Pagode da Barra
Learn about Macao's fishing heritage, Portuguese explorations and all things maritime.
Communications Museum
Museu das Comunicações
通訊博物館
7 Estrada de Dom Maria II
This three-storey museum offers a look into the development of communications in Macao over the years, including its stamps.
Macau Museum of Art
Museu de Arte de Macau
澳門藝術博物館
Avenida Xian Xing Hai
This five-story building offers up 4,000 square metres of art exhibitions.
Museum of Taipa and Coloane History
Museu da História da Taipa e Coloane
路氹歷史館
Rua Correia da Silva
Located in Old Taipa Village, this museum goes into the history of Taipa and Coloane's fishing villages.