Think of a great annual sporting event in Macao. We guarantee you thought of the Macau Grand Prix, an urban motorsport race for cars and motorcycles that has been taking place across the city's roads since 1954. This is a major sporting event that is rich in history – and this history is captured in Macao's Grand Prix Museum, which closed for renovations in July 2017 but reopened last month to much fanfare.
The Grand Prix Museum, which is in Rua de Luís Gonzaga Gomes, opposite Lotus Square and not far from Fisherman's Wharf, was inaugurated at the 40th Macau Grand Prix on 18 November 1993. Since then, it's seen a steady flow of visitors but in 2016, the refurbishment project was presented to the government, with a public tender launched at the start of 2017. Back then, the government's estimated budget for the renovation project – which included sewage works – was MOP 380 million (US$47.5 million). The budget was later increased to MOP 479 million (US$59.8 million) to include the purchase of equipment for the new-look museum, which reopened on 2 April.
The new museum is a sight to behold. It's spacious, informative, entertaining and beautifully put together. It's got four floors and a total of 16,000 square metres of events space for exhibitions and film showings has been added. Nine new vehicles are now on display, namely Formula 3 of Lewis Hamilton, Sebastian Vettel and Lando Norris; motorcycles of Peter Hickman and John MacDonald; and touring cars of Robert Huff, Edoardo Mortara, John MacDonald and Kevin Tse Wing Kin. There are also more engaging exhibitions and interactive games, thanks to the museum itself and the Macao Government Tourism Office (MGTO), which has managed the renovation project.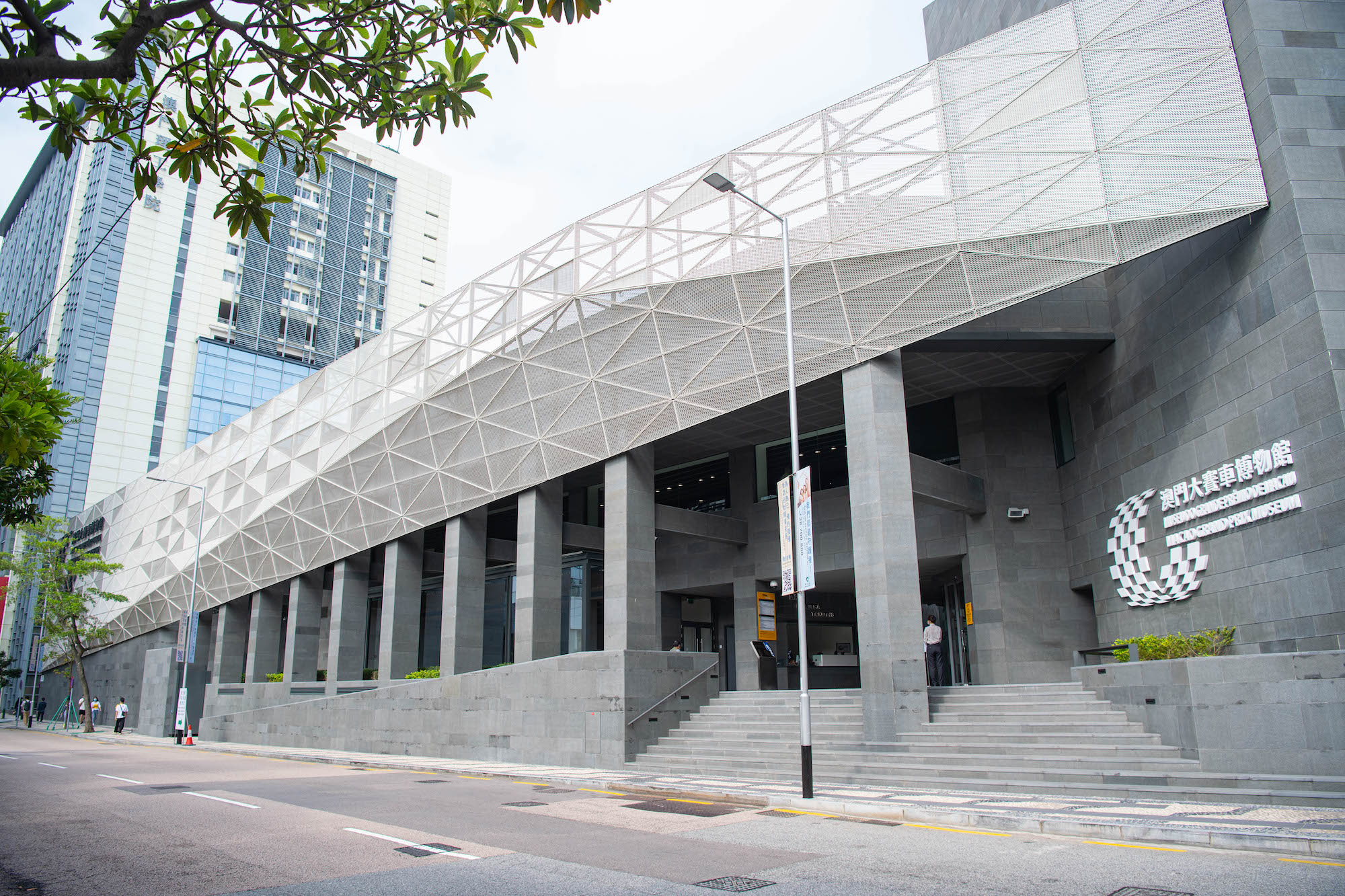 MGTO's in-house team provided the initial concept for the remodelling of the Macao Grand Prix Museum, following which a tender for the design and construction of the museum project was launched. The tender was awarded to Companhia de Construção e Fomento Predial Lek Pou Wai and Companhia de Engenharia e de Construção da China (Macau), with the works conducted all the way with input from MGTO.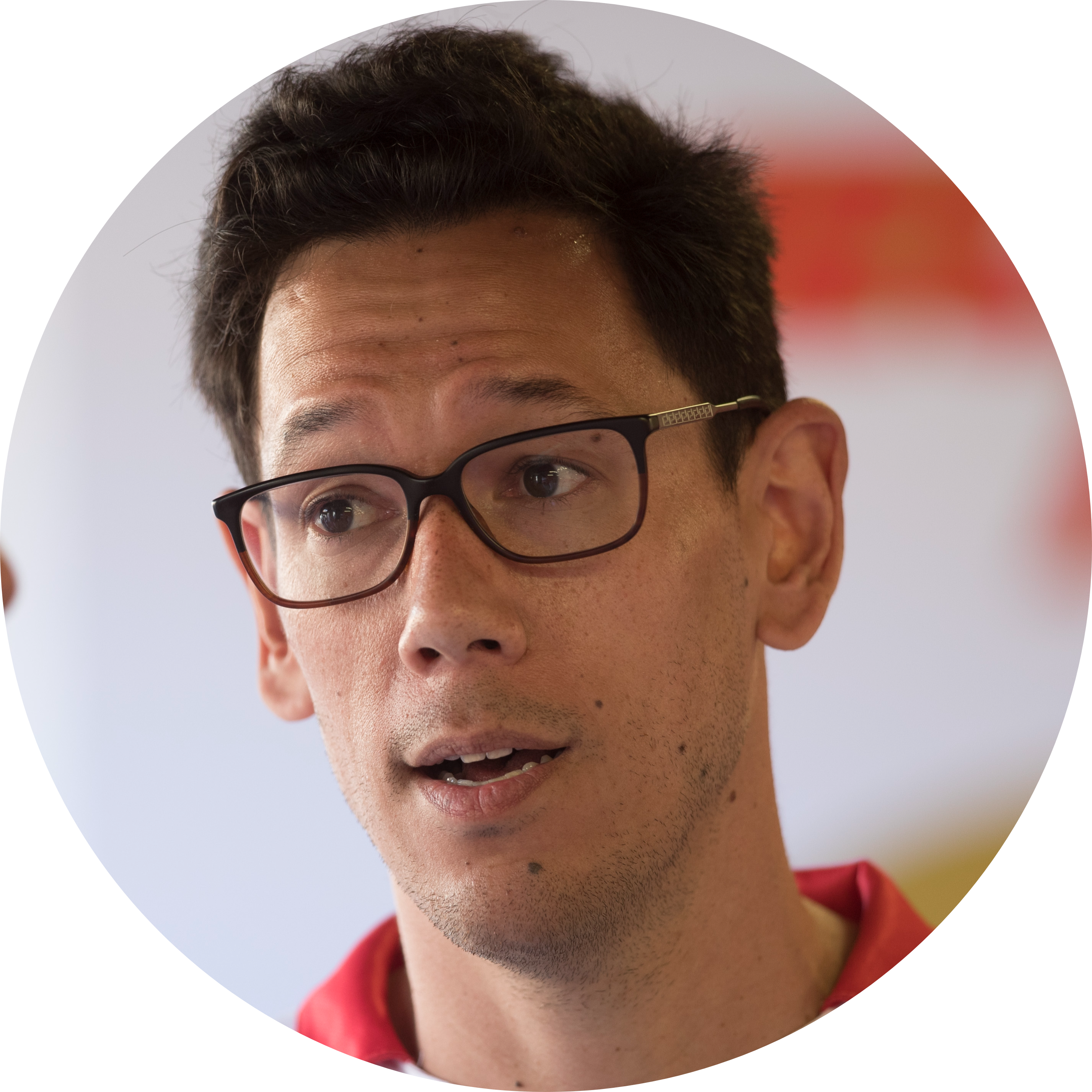 Locals and tourists are targets for the new-look museum. It used to be free entry but now there's a charge. Visitors aged between 12 and 65 years old now pay MOP 80 (US$10) to access the building but Macao residents get 50 per cent off. One man who is excited about the whole project is the son of perhaps the biggest driving force behind the success of the Macau Grand Prix, Teddy Yip, who ran Theodore Racing before he sadly died in 2003. Teddy Yip Jr says that, from what he's seen, the new-look museum is 'absolutely brilliant'. He adds that it has 'consistently been a firm favourite' with guests that he's brought to Macao.
"What was already a monument to the rich motorsport history of Macao," says Teddy Yip Jr, "has been beautifully refreshed and expanded. I'm sure the new level of interactivity will cement it as a must-do activity in the city going forward. Seeing my father there alongside so many giants of the sport is a lovely reminder of the singular honour and privilege I have of carrying the Theodore Racing legacy on into the 21st century. Win or lose, I hope that I can do so with even half his grace and style."
Pole position
Macao's first six-ton machine room-less (MRL) elevator which lifts car exhibits for display purposes but does not need a separate machine room to operate – and a six-ton glass platform have also been added to the museum during the renovation works. Then there are interactive racing car and motorcycle simulations on every floor, as well as wax figures depicting racers. Highlights include an immersive simulation space that recreates the race day experience, as well as the first Macau Grand Prix winner Eduardo 'Eddie' de Carvalho's red Triumph TR2. There's also a deconstructed motorcycle, an exhibition on racing pioneer Theodore 'Teddy' Yip and an open-air mural of late Brazilian driving legend Ayrton Senna.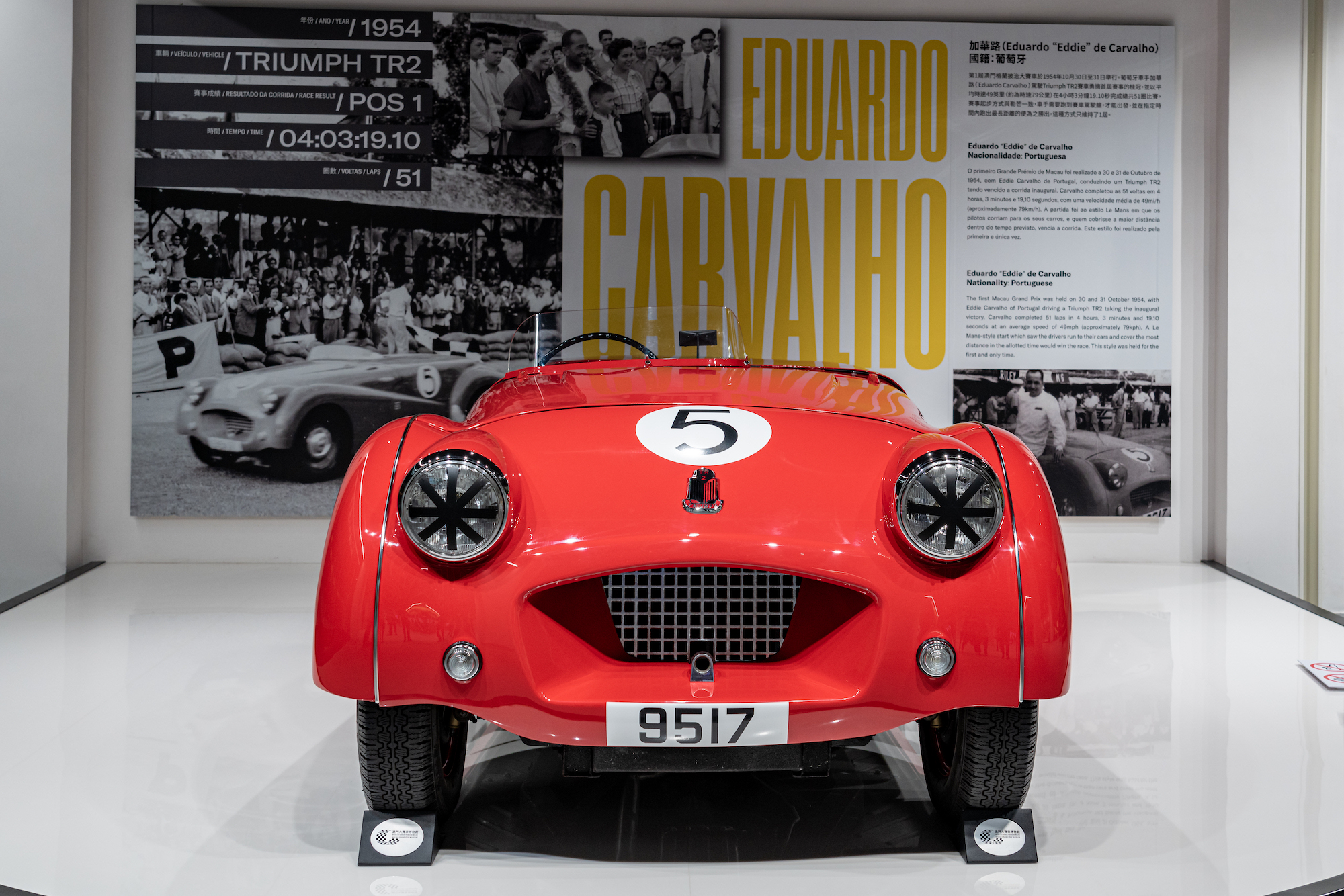 The museum is also a green space. A solar energy system consisting of 446 solar panels has been installed on the building. These panels capture and transform solar energy into electricity which helps run the air-conditioning and water-heating systems. In fact, the whole museum has already been given a 'gold' rating – the second-highest rating a building can get – under the global Leadership in Energy and Environmental Design (LEED) green building rating system. And it's disabled-friendly too as a range of facilities have been added to help disabled visitors get around the exhibits.
The new revamp is actually the second to have taken place in the museum's history. For the Grand Prix's 50th anniversary in 2003, the building was first renovated. But this time, there has been much more work under a more costly and ambitious revamp project. And it's certainly had time on its side due to the COVID-19 pandemic. There had been high hopes that it would open last year but the coronavirus – as well as a few technical issues – put the brakes on that. However, there were many fascinated visitors alongside MGTO director Maria Helena de Senna Fernandes and deputy director Ricky Hoi on the reopening day last month. Senna Fernandes and Hoi greeted visitors and engaged in conversations on what they thought about the revamp.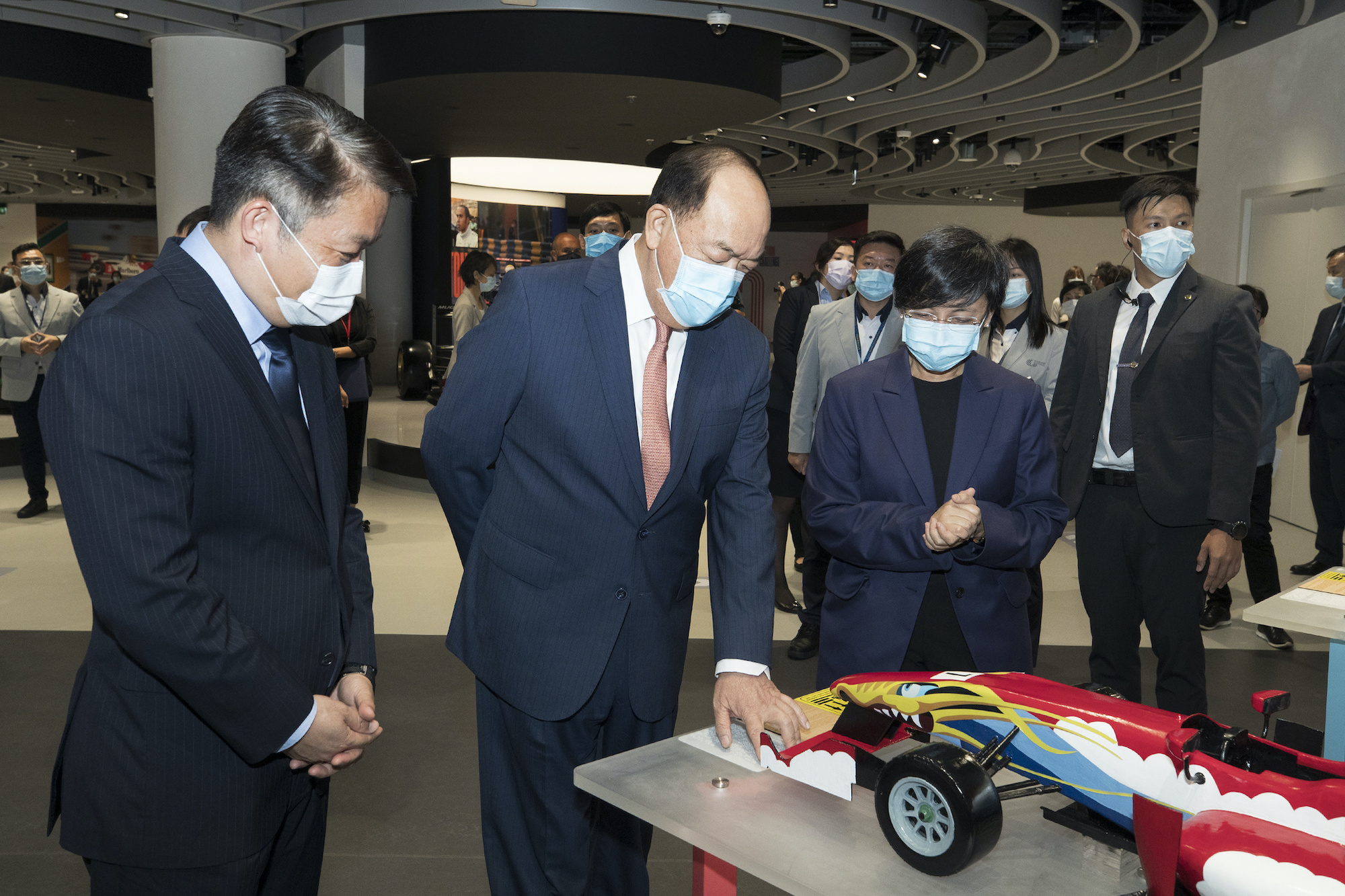 "We hope that the new generation of Macao enjoys the Grand Prix and inherits its culture," says Senna Fernandes. "Many people in Macao have grown up with it and its memories. Macao is small and many people live near the [Grand Prix race] circuits, which in recent years have become much more professional. We would like to enhance the relationship between residents and the Macau Grand Prix."
The furnish line
The newly furnished museum consists of four floors – a basement, a ground floor and two upper levels. On exhibition in the basement is the Macau GT Cup, which was introduced in 2007 for GT3 category cars, which are racing versions of road-going supercars. Also on display are cars which took part in the old Guia Race of Macau, which was once an annual one-off international touring race in the city but is now known as the WTCR Race of Macau that's held during the Macau Grand Prix weekend. One of the cars was driven by André Couto, a Macanese driver who won his home F3 Grand Prix in 2000 and used to be a regular in the old Guia Race. Also in the basement is a range of interactive activities where you can lift a trophy on a podium, learn about aerodynamics and change racing car tyres.
The ground floor showcases a 3D projection mapping of the Guia Circuit, which is the street circuit at the southeastern end of Macao's peninsula that the Grand Prix takes place on, fully equipped with high speed straights and tight corners. There's also a café and gift shop here, selling souvenirs that have been created by local design companies More Than Design, Meet Culture and Yumoku Saiku.
What was already a monument to the rich motorsport history of Macao has been beautifully refreshed and expanded.

Teddy Yip Jr
Just above is level one which focuses on the Grand Prix over the years, with many cars on display. Some of these were driven by the likes of Portuguese legend António Félix da Costa, who won the Macau Grand Prix in 2012 and 2016, as well as current F1 icons Sebastian Vettel and Lewis Hamilton. The Ayrton Senna mural – created by Lisbon-based street artist Alexandre Farto, also known as Vhils – is also on level one, as is an exciting interactive gaming area that focuses on F3 virtual racing on the streets of Macao.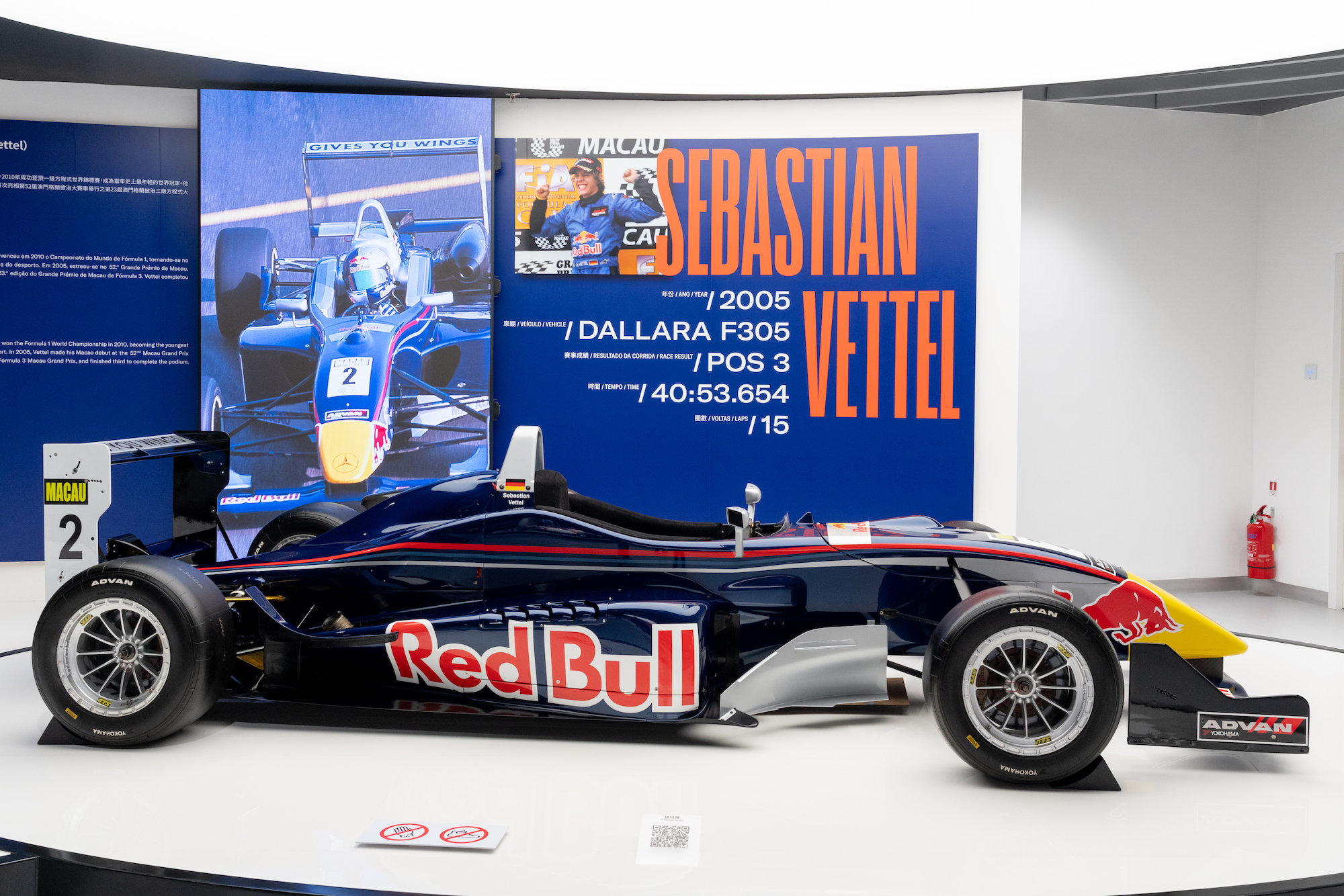 Bikes get into gear on level two. The annual Macau Motorcycle Grand Prix may not be as well-known as the racing car version but it's no less important. Level two covers motorcycles in depth and includes a deconstructed Yamaha R1 – a bike sometimes ridden by Spanish rider, Raül Torras, who suffered a traumatic head injury during the 2018 Macau Motorcycle Grand Prix but later recovered. The Yamaha is deconstructed into five parts so that visitors get a full view of how this incredible machine is put together. Also on level two are more engaging interactive games and a cabinet of trophies.
Podium legends
Soon, eight wax figures of racing legends will be peppered across the museum, however details on who are yet to be released. But there could be one of Eduardo de Carvalho, who won the first-ever Macao Grand Prix in 1954, or one of Teddy Yip, that great force behind the races. And then there could be Ayrton Senna, current F1 world champion Lewis Hamilton and the legendary Michael Schumacher, who won the Macao race in 1990, among others. These figures will be recognisable to the fans who flock to Macao every year for the Grand Prix but may be new to visitors to the museum who are only just learning about the sport now.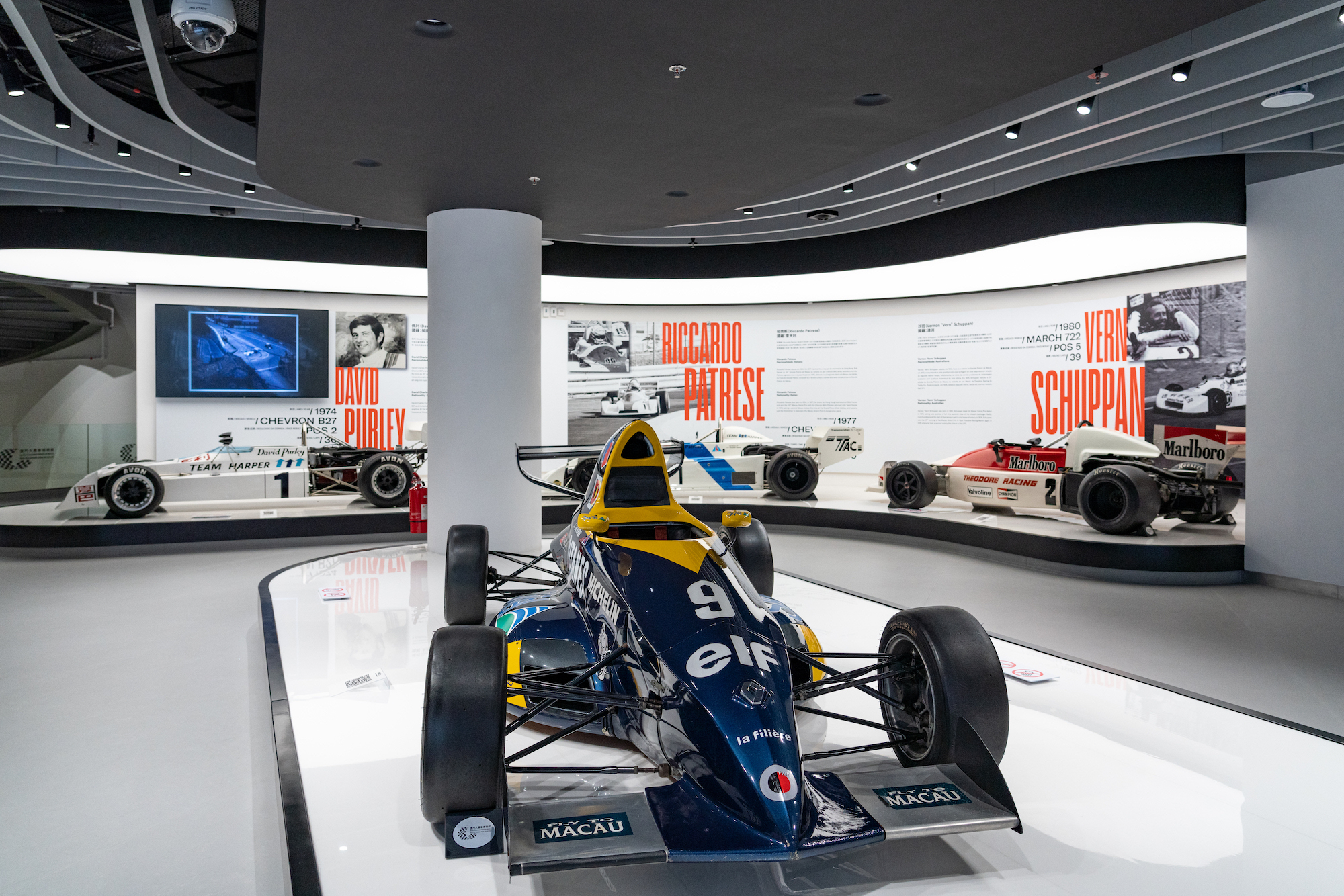 There will also be more interactive games added to the museum soon but already the MOP 479 million (US$59.8 million) refurbishment works have clearly created an incredible motor racing experience for visitors. The MGTO has already said it plans to run regular activities at and around the museum throughout the year, such as guided tours, special exhibitions, workshops and new collections on display. It has also said it aims to get schools and community organisations engaged with the Macau Grand Prix and the museum in the future.
It's all about sharing the knowledge and experience of the Macau Grand Prix with future generations in the city, as well as sharing Macao's sporting culture with locals and visitors from across the world. If that doesn't get you starting your engines and racing over to the museum to take a look, then we don't know what will.
---
Icons of the track
Four famous racing legends who are part of the Macau Grand Prix folklore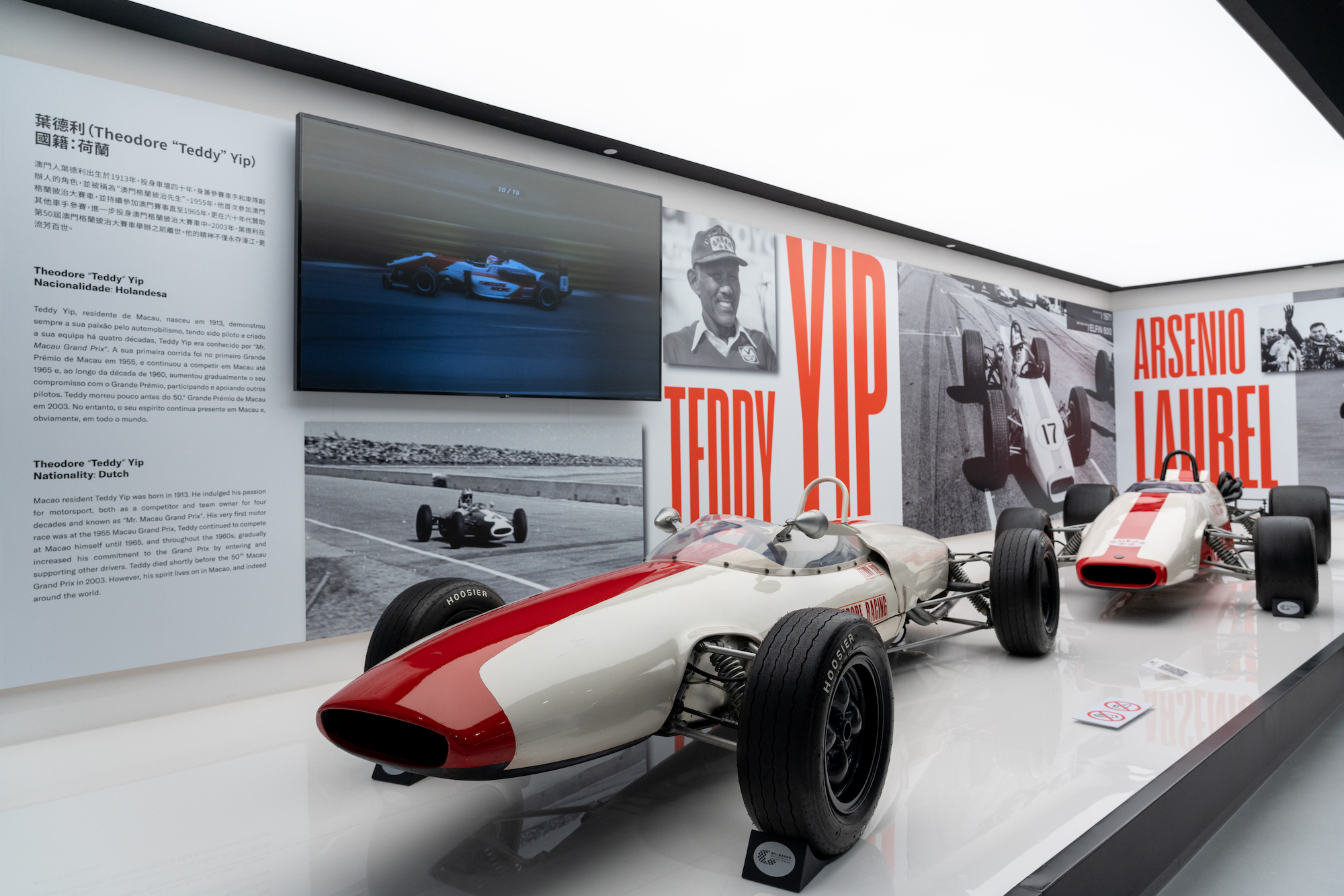 Theodore 'Teddy' Yip
Teddy Yip was the driving force behind the Macau Grand Prix. Without him, it may never have been so successful. He was a Dutch-Indonesian businessman who founded Theodore Racing in the 1970s, the first and only Chinese team to compete in Formula 1. It once boasted the likes of Ayrton Senna and Mika Häkkinen in its ranks. Theodore Racing won the Macau Grand Prix eight times, its most famous win being recorded with Ayrton Senna in 1983. It raced for the last time under Yip senior's name in 1992. Today, Teddy Yip is known as 'Mr Macau Grand Prix' as he put so much effort into making the event a major success. He died in 2003, aged 96.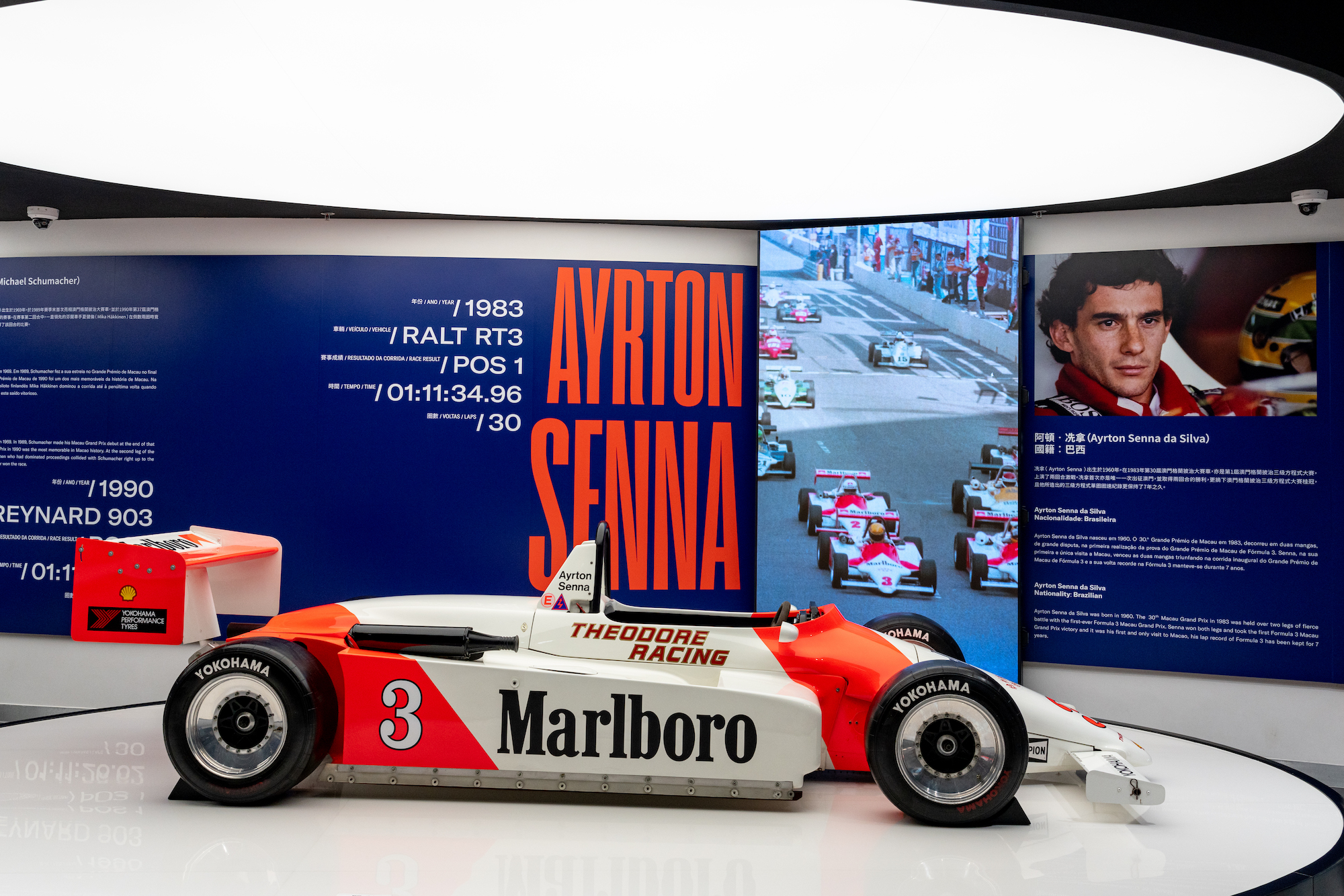 Ayrton Senna da Silva
Probably the most well-known tragedy in motor racing history, Ayrton Senna died aged 34 on 1 May 1994 in the San Marino Grand Prix when his car left the track and crashed into a concrete barrier. The world stood still and has forever since remembered the incredible driver who was voted by more than 200 of his fellow Formula 1 stars as the best driver of all time in a poll made around 12 years ago. The Brazilian won the World Championship three times and also won the Macau Grand Prix in 1983 – his only ever outing in the event. He once called Macao's race 'very challenging' and said 'there's no room for error'.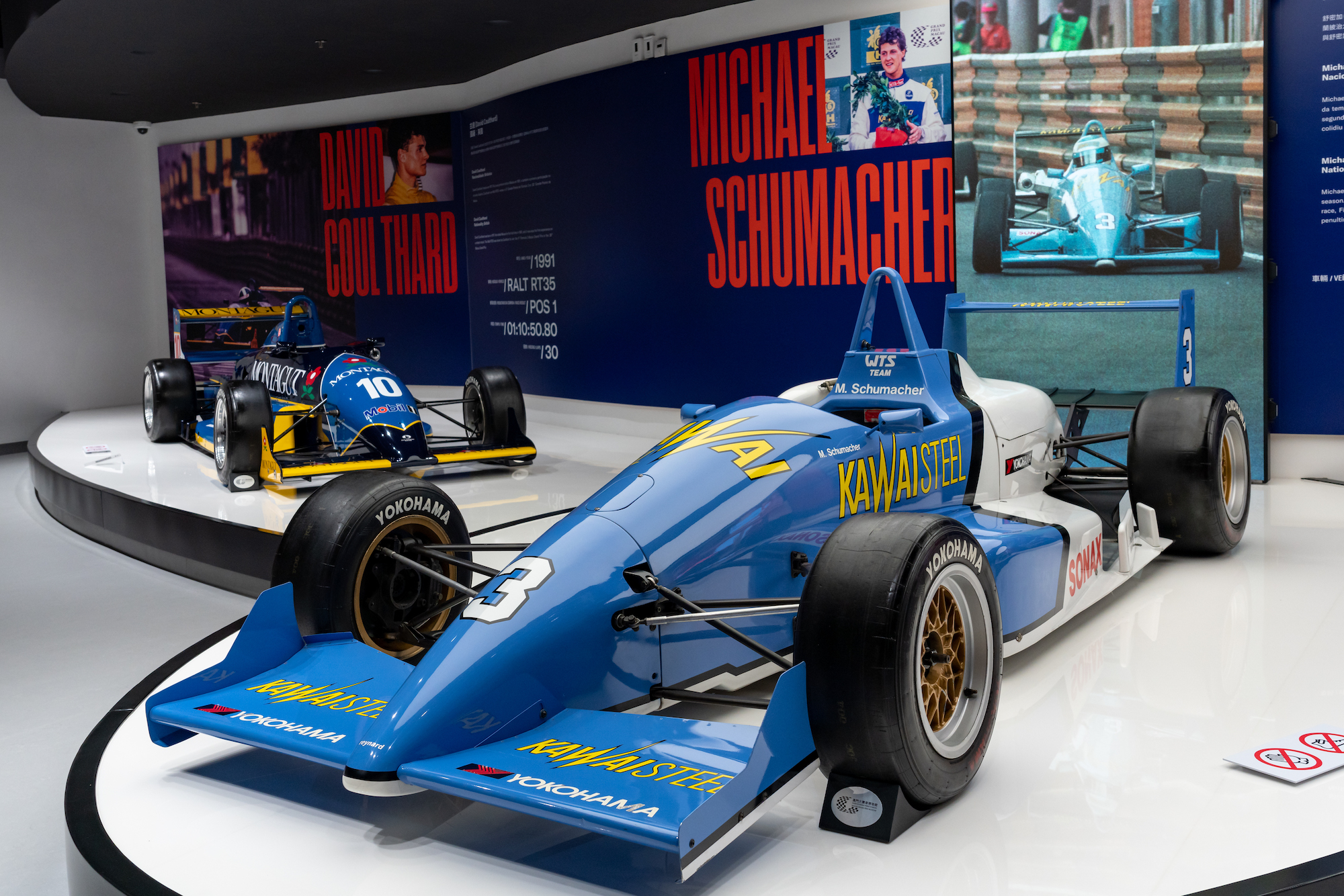 Michael Schumacher
Quite simply the most decorated F1 racing driver ever. As it stands, at least. Michael Schumacher won a joint-record seven World Championship titles, competing for the Jordan, Benetton, Ferrari and Mercedes teams. The German, who won his first club karting championship at the age of six, made his debut in the Macao event in 1989 but finished low. In the 1990 race, however, he had a fierce battle with fellow legend Mika Häkkinen and beat him on the last lap. The 52-year-old retired from the sport in 2007. At that time, he held the F1 records for the most wins with 91, the most pole positions with 68 and the most podium finishes with 155. But those records have since been beaten by another outstanding talent…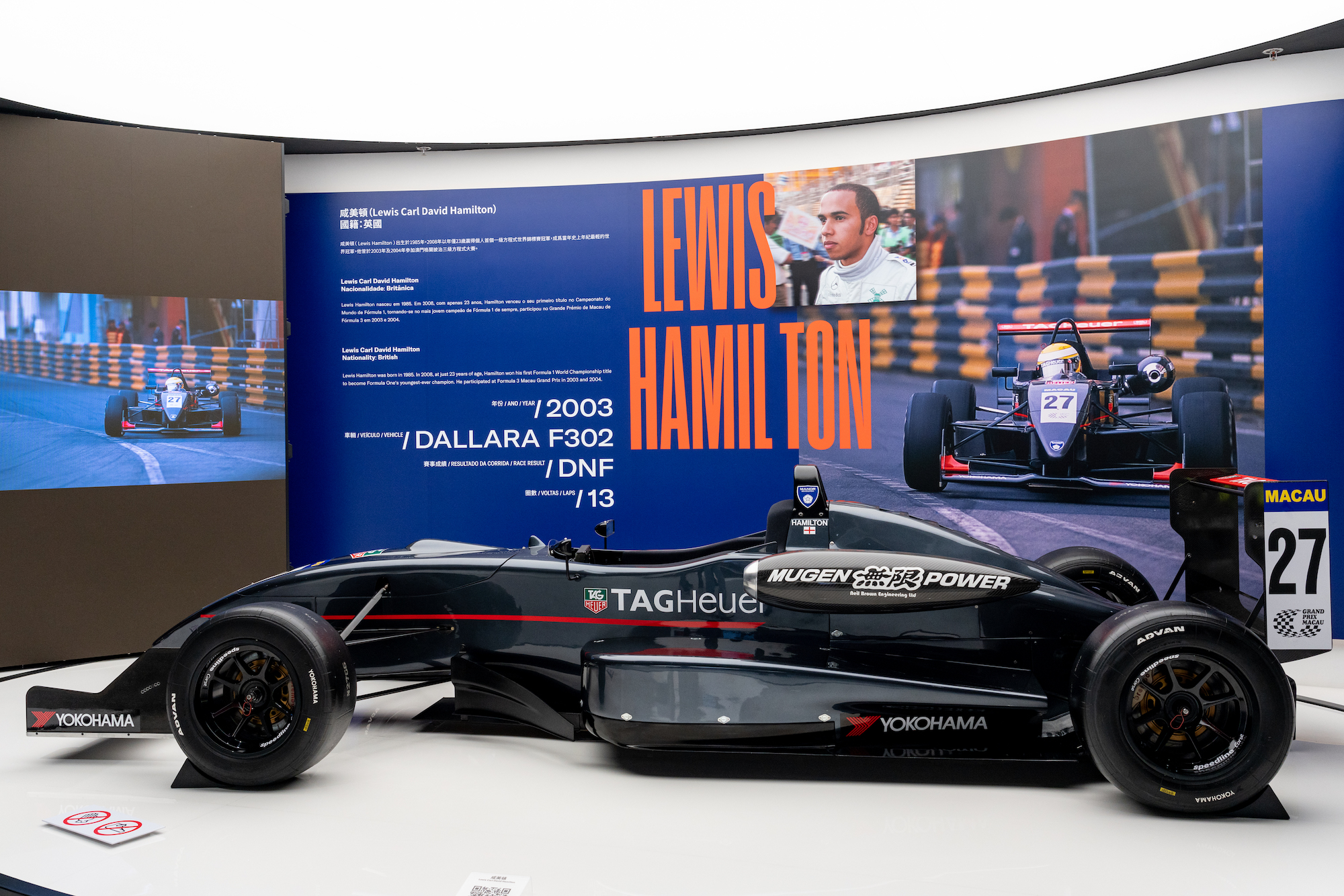 Lewis Hamilton
World F1 champion until 2021, Hamilton was an unstoppable force behind the wheel. Lewis Hamilton last year equalled Schumacher's seven World Championship titles. He also beat Schumacher's wins, pole positions and podium finish records. The 36-year-old Brit, who became the youngest ever F1 champion at the age of 23 in 2008 before that was beaten in 2010, once raced for McLaren but now races for the Mercedes team. He raced in the Macau Grand Prix twice, underperforming in 2003 but finishing in second place in 2004.