For nearly two decades, Forum Macao has played a pivotal role in developing relationships between China and Portuguese-speaking countries. Now it's looking forward to even greater success.
Nineteen years ago, Forum Macao was created to link China and eight Portuguese-speaking countries through enhanced economic cooperation, investment, cultural and educational exchange.
After nearly two decades, the Forum's success is reflected in the fact that trade between China and its Asian, European, African and Latin American partners has increased 13 times during its existence. With ambitious plans for the development of the Guangdong–Hong Kong–Macao Greater Bay Area underway, Forum Macao is ready to raise this multilateral cooperation to new levels.
Connected to these countries by centuries-old trade routes and a common Portuguese heritage, Macao is perfectly placed to spearhead China's growing influence in all regions of the world economy. The eight partners – Angola, Brazil, Cabo Verde, Guinea Bissau, Mozambique, Portugal, São Tomé and Principe, and Timor-Leste – are already reaping the benefits of increased trade with the world's second-largest economy, with a surge in Chinese investment.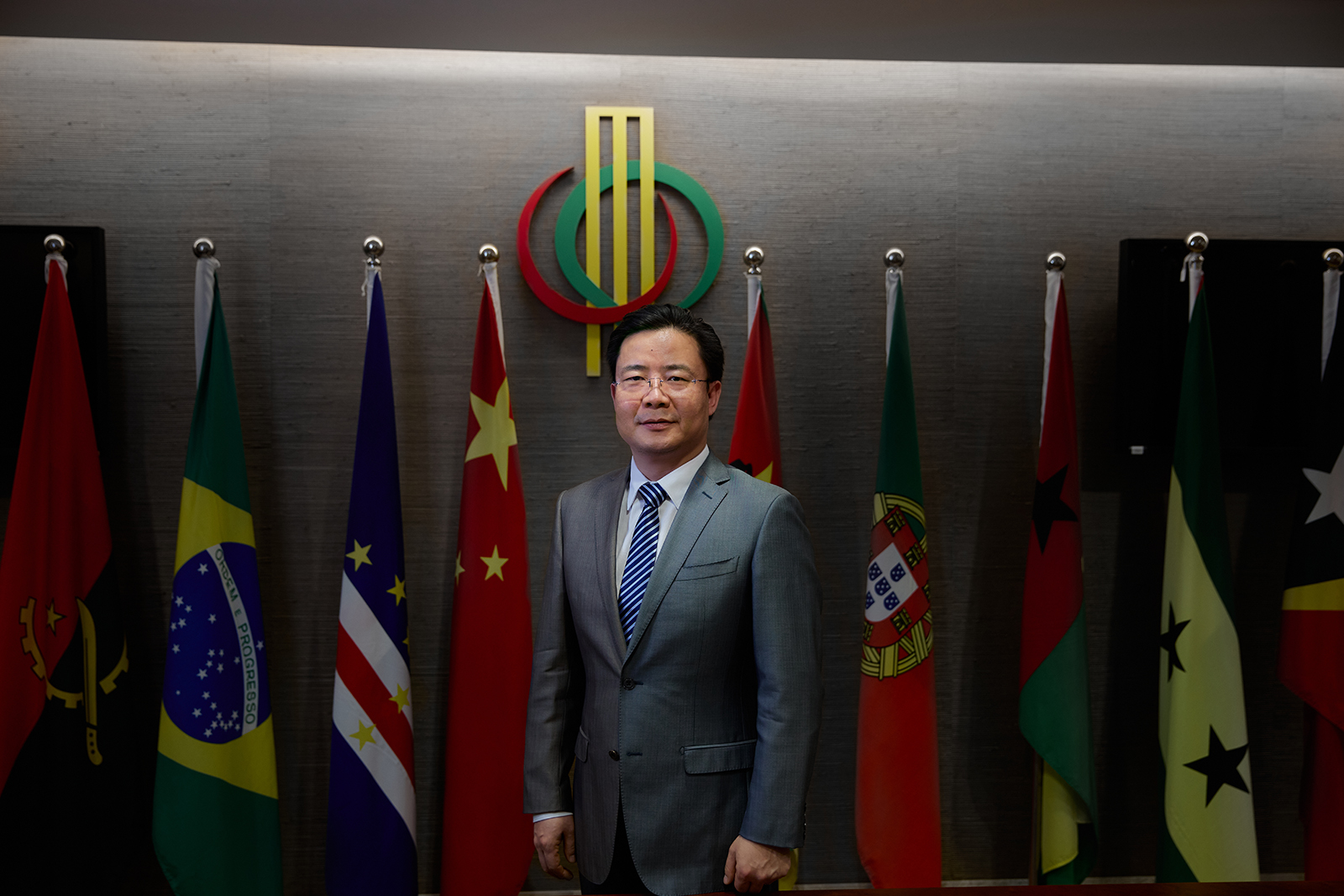 Ding Tian, Deputy Secretary-General of Forum Macao, points out that when the Forum was created, trade between China and Portuguese-speaking countries was around US$11 billion (MOP 88.2 billion) but has risen to around US$146 billion (MOP 1.2 trillion).
Chinese investment in the eight partners has also seen impressive results. "China's investment in Portuguese-speaking countries increased from US$60 million (MOP 481.3 million) in 2002 to US$50 billion (MOP 401.1 billion) in 2018. This reflects the increase in cooperation and multilateral relations," Ding says.
Macao's unique character as a Chinese territory with strong historic Portuguese links has been recognised as a national asset.
"The central government has always supported all initiatives aimed at creating and strengthening all forms of cooperation between China and Portuguese-speaking countries. It benefits not only Macao but also its residents who in the future will gain from a more developed economy, new job opportunities and a more modern and sophisticated society," he stresses.
Forum Macao today brings to life the words of Chinese Premier Li Keqian, when he said in 2016: "Macao is a bridge, a window and a platform between China and Portuguese-speaking countries."
Ding notes that in 2020 the Chinese Academy of Social Sciences (CASS) prepared a report, on the occasion of the 15th anniversary of Forum Macao. The report found that the Forum increased economic and trade cooperation between China and the eight Portuguese-speaking countries.
Particularly important is Macao's role as a service platform for three centres: Business Services Centre for Small and Medium Enterprises of Macao Forum Participants; Convention and Exhibition Centre for Macao Economic and Commercial Cooperation between participating countries; and a Portuguese-speaking Countries Food Products Exhibition Centre.
This CASS evaluation also emphasised a need to simplify trade and investment promotion, improve the development of small- and medium-sized enterprises, diversify cooperation, boost financial innovation, strengthen cultural cooperation, develop international cooperation and promote national integration.
"The report not only allows us to see what has been done over the years with regard to cooperation between China and Portuguese-speaking countries, but also points out what the future direction of the Forum's development should be," Ding argues.
At the heart of future progress lies tremendous opportunities offered by the Greater Bay Area initiative. This is a plan to intensify the integration of Macao with Hong Kong and nine cities in the mainland's Guangdong province, forming a potential powerhouse of the global economy. Already Macao is working closely with neighbouring city Zhuhai and the Guangdong provincial government to develop Hengqin Island.
The recent creation of the Guangdong–Macao Intensive Cooperation Zone, in Hengqin, creates opportunities for Macao, Ding believes.
"We are awaiting more details on how the new cooperation zone will work and will then organise meetings with representatives of Portuguese-speaking countries and Chinese companies to find the best forms of cooperation to work in this new area," he says.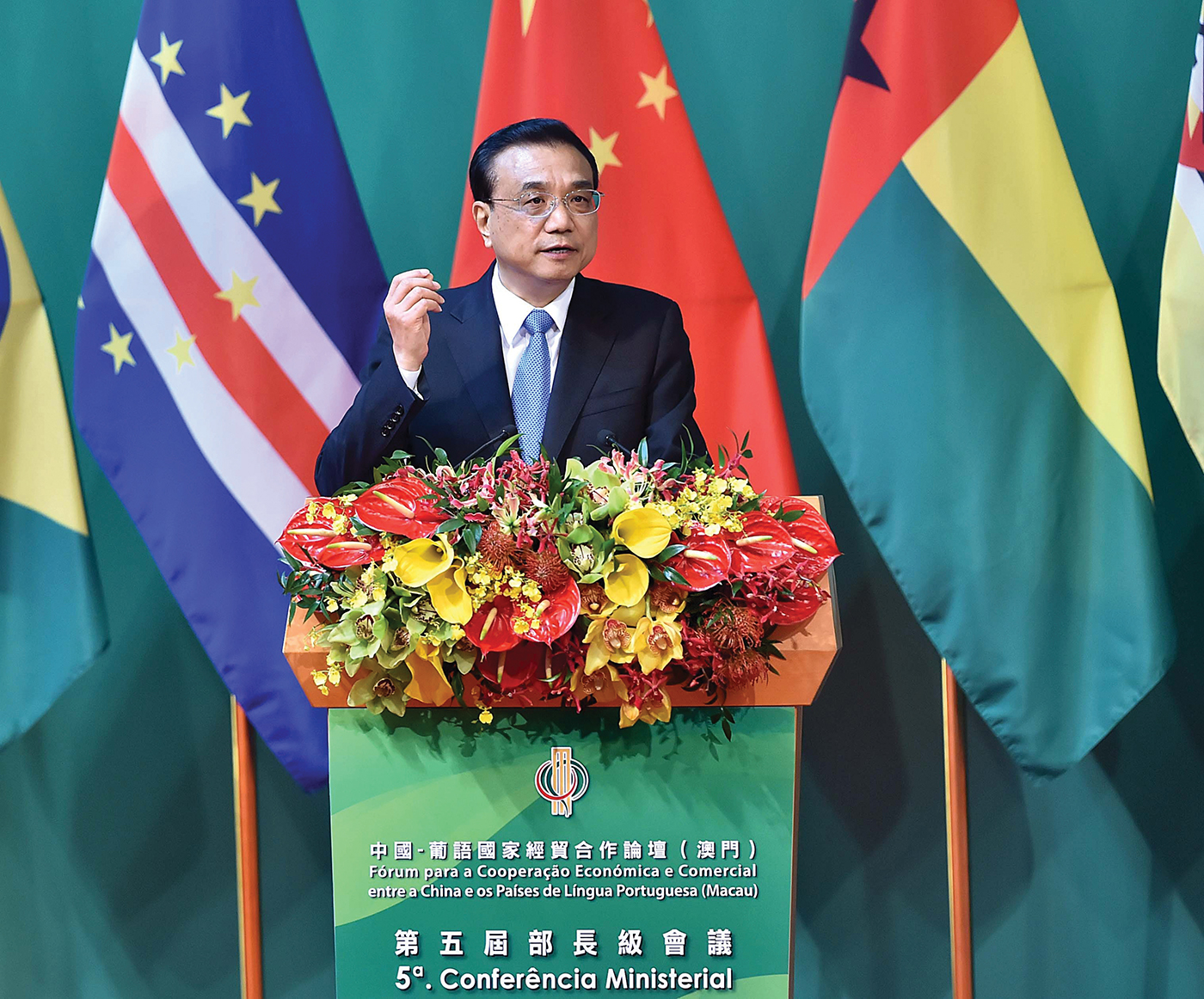 When circumstances permit, Forum Macao will organise seminars and inspection tours to Hengqin so foreign delegates can see the great opportunities offered by this development zone.
Due to the current Covid-19 pandemic, large-scale meetings with officials from China and Portuguese-speaking countries are difficult. The Forum will therefore organise a special conference on the theme, "Working together to fight the epidemic and find new forms of common development", to bring together senior officials from China and Portuguese-speaking countries.
In October, there will be a virtual session in Macao attended by senior ministers from China and Portuguese-speaking countries. A second session, also in Macao, will invite the ambassadors of Portuguese-speaking countries in Beijing and ministers of the People's Republic of China to discuss economic and commercial sectors  in person.
"This is a format that, although different from the previous Ministerial Conferences, can bring broader results as it will allow for a deeper debate on issues related to relations between China and Portuguese-speaking countries," says Ding.
Participants will not sign an action plan for Forum Macao for the next few years but will instead issue a joint declaration containing the content of the debates and decisions taken.
Cooperation is key
During the 5th Ministerial Conference held in Macao in 2016, Chinese Premier Li Keqiang announced 18 measures to promote cooperation between China and Portuguese-speaking countries. These included making Macao a service platform for financial institutions, establishing the Confederation of Entrepreneurs of China and Portuguese-speaking Countries, and setting up in Macao the Service Platform Complex for Commercial Cooperation between China and Portuguese-speaking Countries.
Enhancing cultural exchange, language links and skills among young people are other focuses. Li outlined plans to establish a training base for bilingual professionals in Chinese and Portuguese, creating the Cultural Exchange Center and the Exchange Center on Innovation and Youth Entrepreneurship between the China and Portuguese-speaking Countries.
Macao has now become one of the most important centres for training bilingual specialists. As Ding notes: "The Forum has supported the Macao government's enormous effort to create a base for training bilingual professionals who will be important in creating talent to support future cooperative relations between China and Portuguese-speaking countries.
In the academic year 2020/2021, there were 25 Portuguese courses in Macao's universities, with a total of 1,170 enrolled students, of whom which 167 were from Portuguese-speaking countries. In the local primary and secondary schools, there were 6,600 students learning Portuguese.
Ding also hopes to bring countries closer together in what he calls "communication of hearts." This could take the form of cultural and gastronomic weeks, parades and arts festivals that demonstrate deep connections between cultures.
Over the years, Forum Macao has evolved, increasing China's areas of cooperation with Portuguese-speaking countries from seven in 2003 to 20 today. Sectors that saw the most growth include investment, commerce, culture, tourism, public health, traditional medicine, production capacity and intergovernmental cooperation.
Today, nearly two decades after its creation, Forum Macao has become an integral part of the city's development, showing its global and regional vision.
Looking back over Forum Macao's past 19 years, Ding describes the institution as an "indisputable reality, where the existence of cooperation mechanisms is real and the results obtained are excellent".