The "One Country, Two Systems" policy was reaffirmed and praised at the Communist National Party of China (CPC) 20th National Congress in October. General Secretary Xi Jinping promised that Macao and Hong Kong's "high degree of autonomy" would continue in parallel with the central government's "overall jurisdiction" of the special administrative regions, during his speech at Beijing's Great Hall of the People.
Xi called the policy "a great innovation of socialism with Chinese characteristics." He said it had ensured prosperity and stability for Hong Kong and Macao after their return to the motherland on 1 July 1997 and 20 December 1999, respectively.
"This policy must be adhered to over the long term … fully, faithfully, and resolutely [by the central government] under which the people of Hong Kong administer Hong Kong and the people of Macao administer Macao," he emphasised.
Xi's remarks were a welcome confidence booster for the two Special Administrative Regions (SARs) which share the same constitutional setup but are starkly different politically, economically, societally.
The high-degree-of-autonomy principle is expressly enshrined in the basic laws of Hong Kong and Macao, which also state that both SARs are inalienable parts of the People's Republic of China. This first principle has been generally known in Hong Kong and Macao for over two decades. The legal concept of "overall jurisdiction" entered the public sphere in 2014, when the State Council issued a white paper reminding people that the central government holds the right to maintain overall jurisdiction over Hong Kong.
Central government pledges to support Macao's economy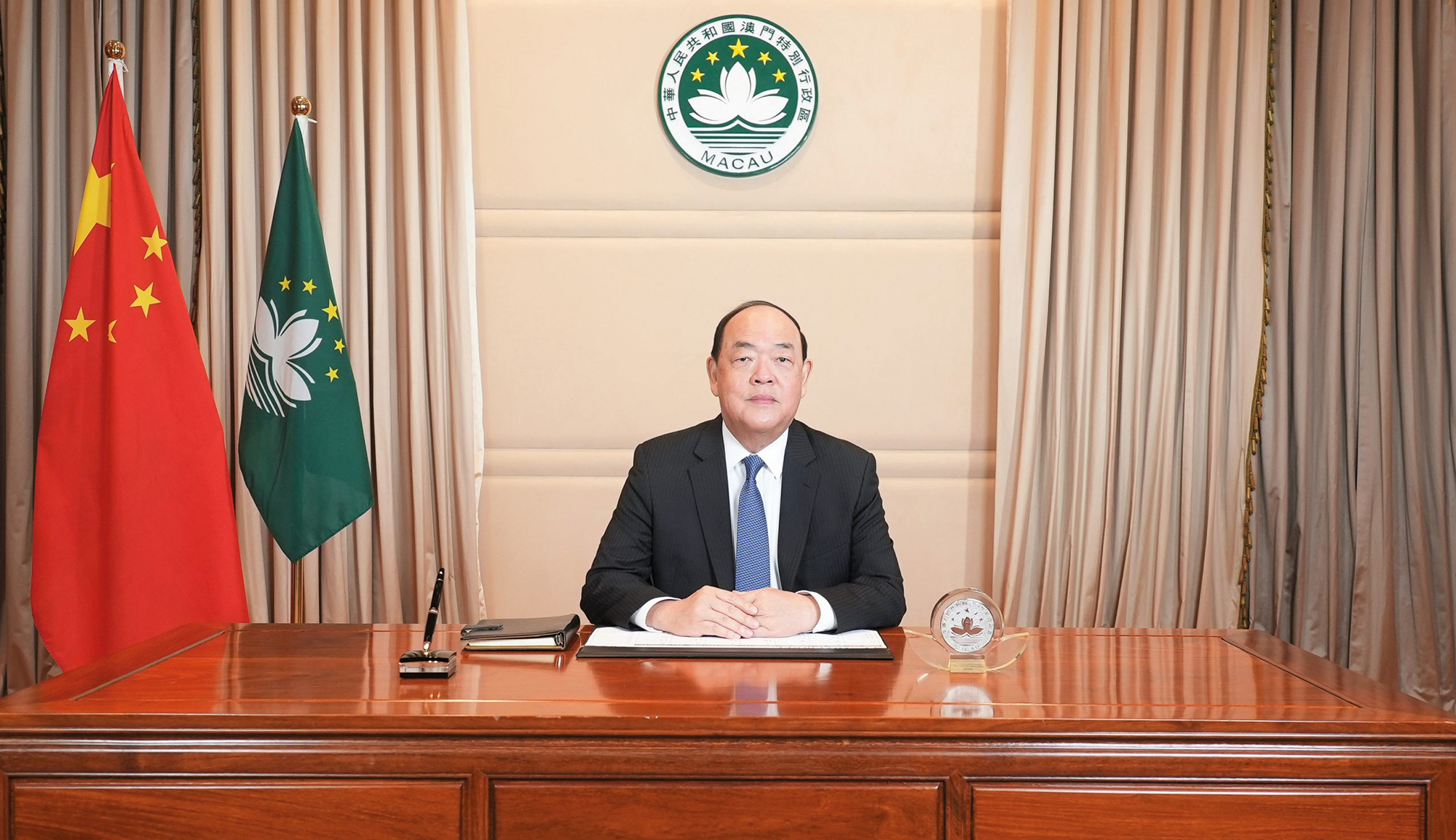 Xi said the central government will support growth in Macao and Hong Kong's economies. He pledged to improve their people's lives, resolving deep-seated socio-economic issues, and promote both long-term prosperity and stability.
"[We] will inspire more people in Hong Kong and Macao to love both the country and their own regions, be more patriotic, and forge a broader united front at home and abroad in support of the 'One Country, Two Systems' policy," he said.
In a statement distributed by the Government Information Bureau, Macao Chief Executive Ho Iat Seng said Xi's speech pointed to a clear way forward for "One Country, Two Systems" principle and boosted morale for Macao people.
"With the successful conclusion of the 20th CPC National Congress, the country ushered in enhanced development prospects, which would provide Macao Special Administrative Region (MSAR) with a greater number of prime development opportunities," the statement read.
Ho said that his government would firmly adhere to the central government's overall jurisdiction, and uphold the principle of "patriots governing Macao".
He reaffirmed that his government would "proactively seize opportunities arising from national development progress" and accelerate Macao's integration into national development plans.
Ho said these efforts "would advance the MSAR's contributions to the successful implementation of the 'One Country, Two Systems' principle with Macao characteristics, as well as to the development of a modern socialist country and to the great rejuvenation of the Chinese nation."