Macao's healthcare system has undergone tremendous development over the past two decades. Since the territory's 1999 return to China, numerous new medical facilities have opened across the city, including the University Hospital in 2006, the Macau Yinkui Hospital in 2014, and assorted public health clinics.
These add to foundations laid long ago. Privately-owned Kiang Wu Hospital and public hospital Conde de S. Januário opened their doors in 1871 in 1874, respectively, and remain open today. Macao's first ever hospital, Saint Raphael's, opened in 1569 (it currently houses the Portuguese Consulate-General).
Even with Saint Raphael's out of action, that's a lot of hospitals for a relatively small city. And yet, Macao is without home-grown doctors. Even those born in Macao were trained outside the city, most in the mainland.
That's set to change as the city's first batch of student physicians edges closer towards graduation. Two years remain. The countdown is on until 2025.
Macau University of Science and Technology (MUST) launched its Bachelor of Medicine and Bachelor of Surgery (MBBS) programme in 2019. It's a six-year course, based on what's taught in Hong Kong, the United Kingdom and the US. Lessons are conducted in English, but students should either have Chinese language skills already – or be willing to learn.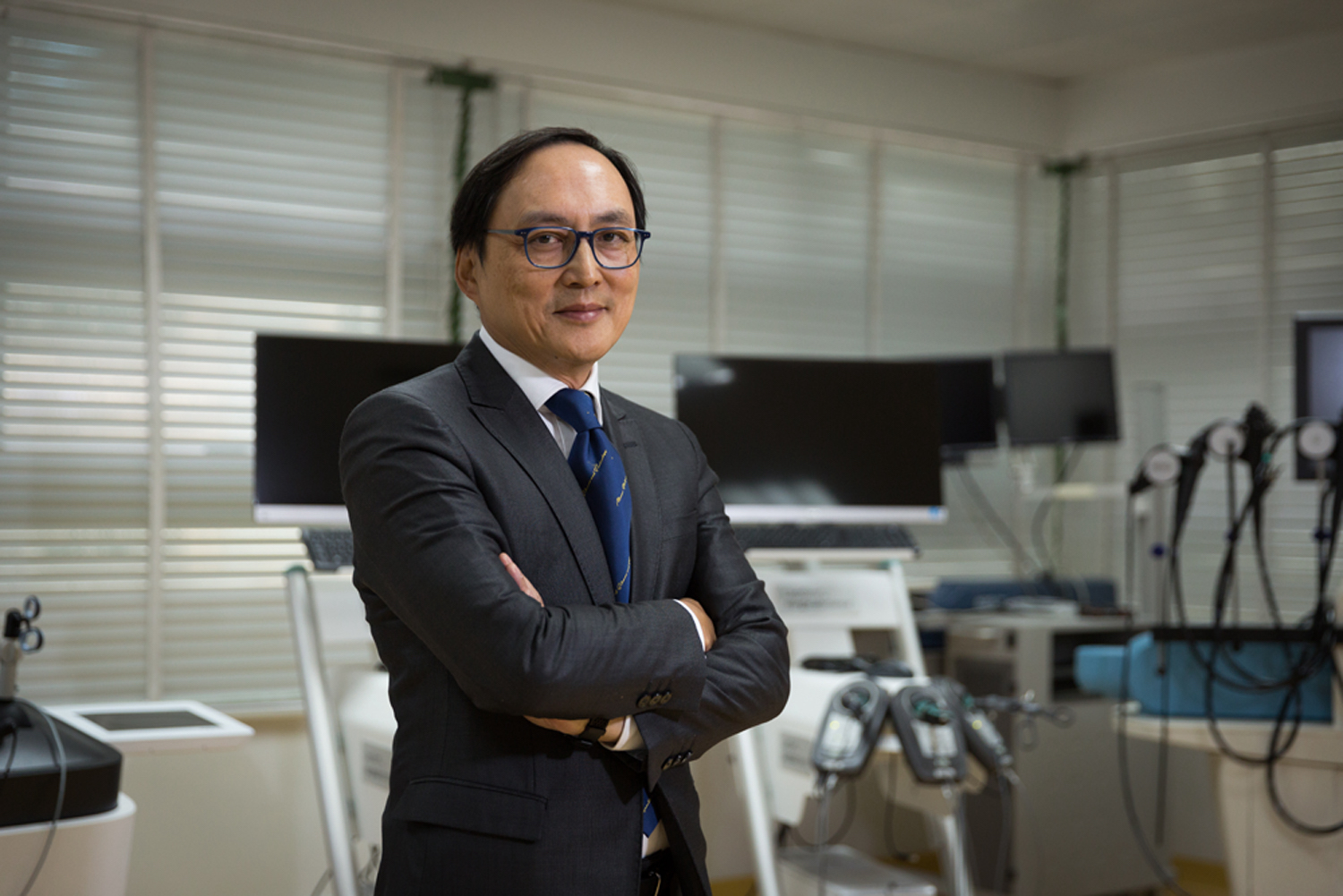 The language aspect of MUST medical students' is important to Dr Mason Fok, dean of the Faculty of Medicine and a director of University Hospital. Macao is an international city with many expats and millions of visitors each year, the Hong Kong-born surgeon points out. It needs doctors that speak decent English (as the world's de facto lingua franca). But they must also be able to serve locals, most of whom prefer Chinese.
Fok notes that communication barriers between doctors, their patients, and their patients' loved ones are dangerous when a person's health is at stake.
A high-stakes profession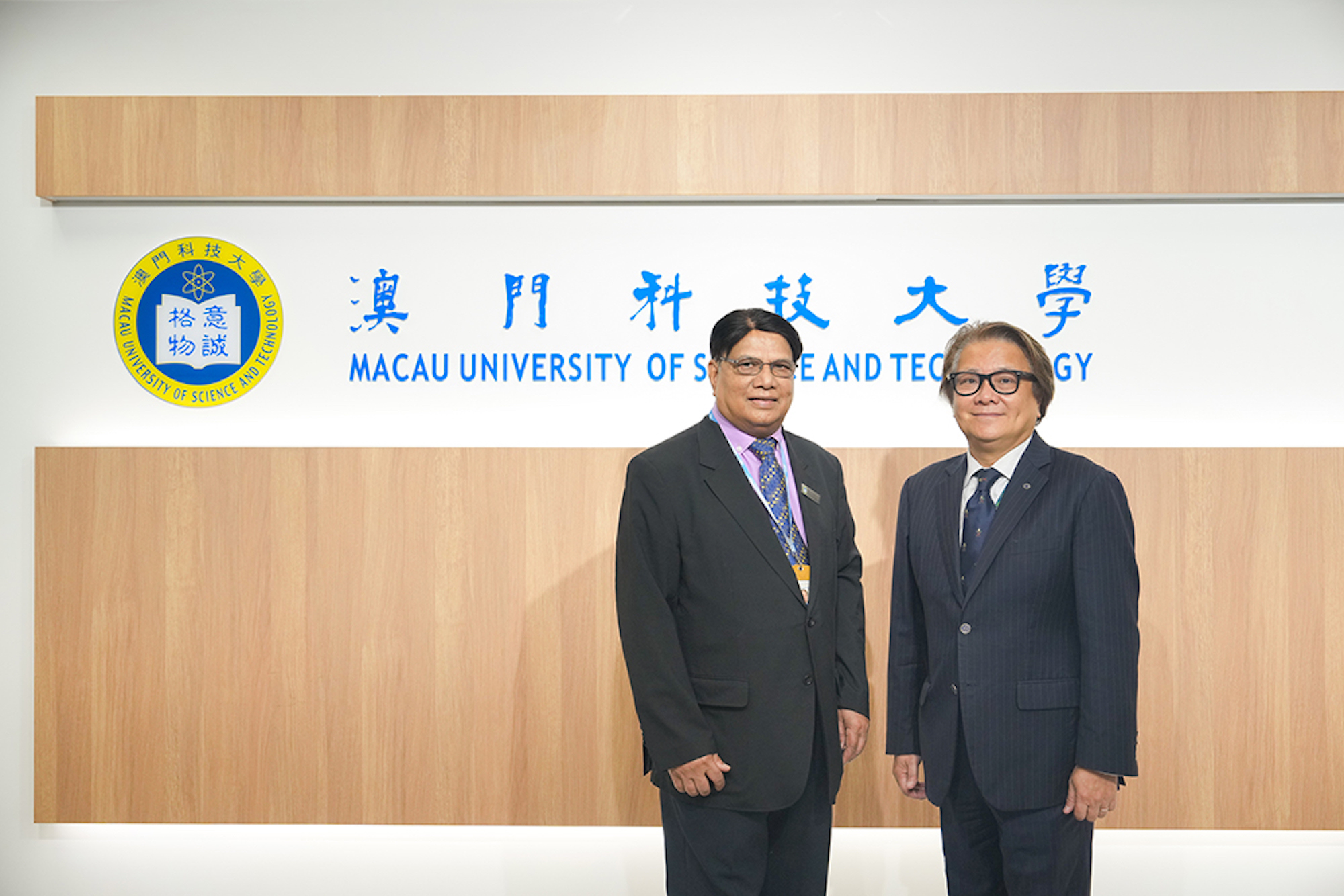 Between 40 and 50 students are accepted into the MBBS each year, whittled down from a longlist of hundreds. The faculty maintains a student ratio of 80 percent locals to 20 percent non-residents. Members of the former group pay an annual fee of about MOP 72,000; the latter pays about 210,000.
Getting in is a highly competitive process. The programme's vice-dean, Dr Nivritti Gajanan Patil, explains how MUST's medical faculty first ranks applicants based on academic performance to make a longlist of around 250. From there, the aspiring doctors go through a series of interviews that assess their motivations to study medicine, their leadership skills, their language skills, and their ability to cope with stressful situations – such as breaking potentially devastating news to a patient.
"Medicine is a high-stakes profession," notes Patil. Not everyone can hack it, hence the somewhat arduous admissions process. Born in India, 76-year-old Patil spent 30 years as a professor of surgery in Hong Kong prior to joining Macao's new medical school in 2019.
Patil, Fok and their colleagues at MUST have developed a curriculum with hands-on clinical training at its core. This is something Fok says he's noticed young doctors from the mainland often lack.
"[In the mainland] they basically just study the books, in very large classes, and only in the final years do they get some clinical exposure as part of their internships," he elaborates. "When I was working with these fresh graduates, I found that some of them lacked basic clinical knowledge because they had barely seen patients."
At MUST, medical classes are small and the 20 or so full-time professors know everyone by name. Students sit around circular tables, where discussions flow easily. "Almost like when having yum cha," Fok describes. "Small classes are better for maintaining high teaching standards, plus teachers know all the students' strengths and weaknesses individually."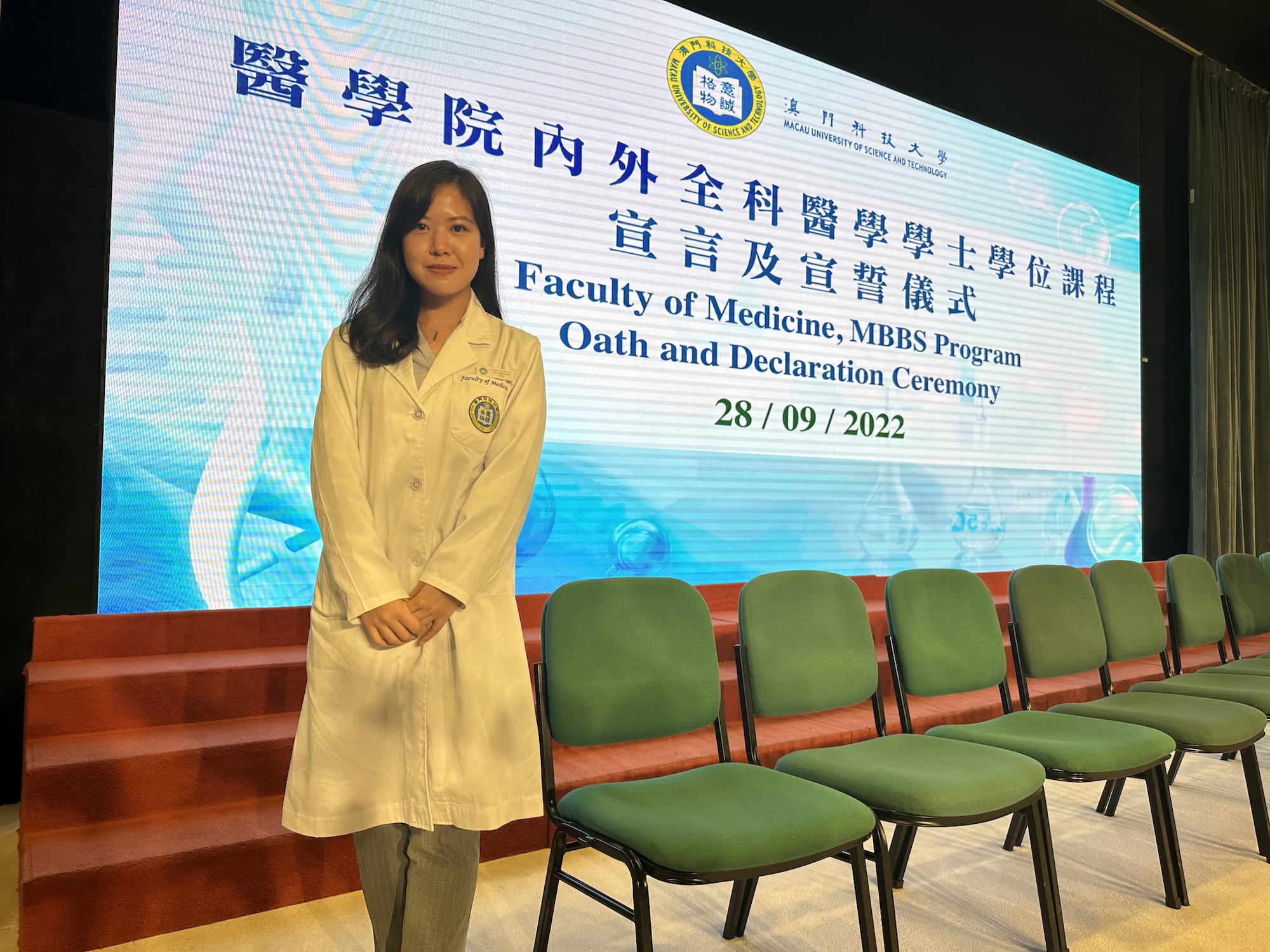 Second-year MUST medical student Queenie Lee says this teaching style is very effective. "It creates a platform for better interaction and connection with the professors, who are ready to share all kinds of knowledge and experience with us."
The 29-year-old decided to become a doctor after her mother's brush with breast cancer. Glad to have the opportunity to study medicine in her home city, MUST was her first-choice university.
Southern China's most-advanced multidisciplinary simulation centre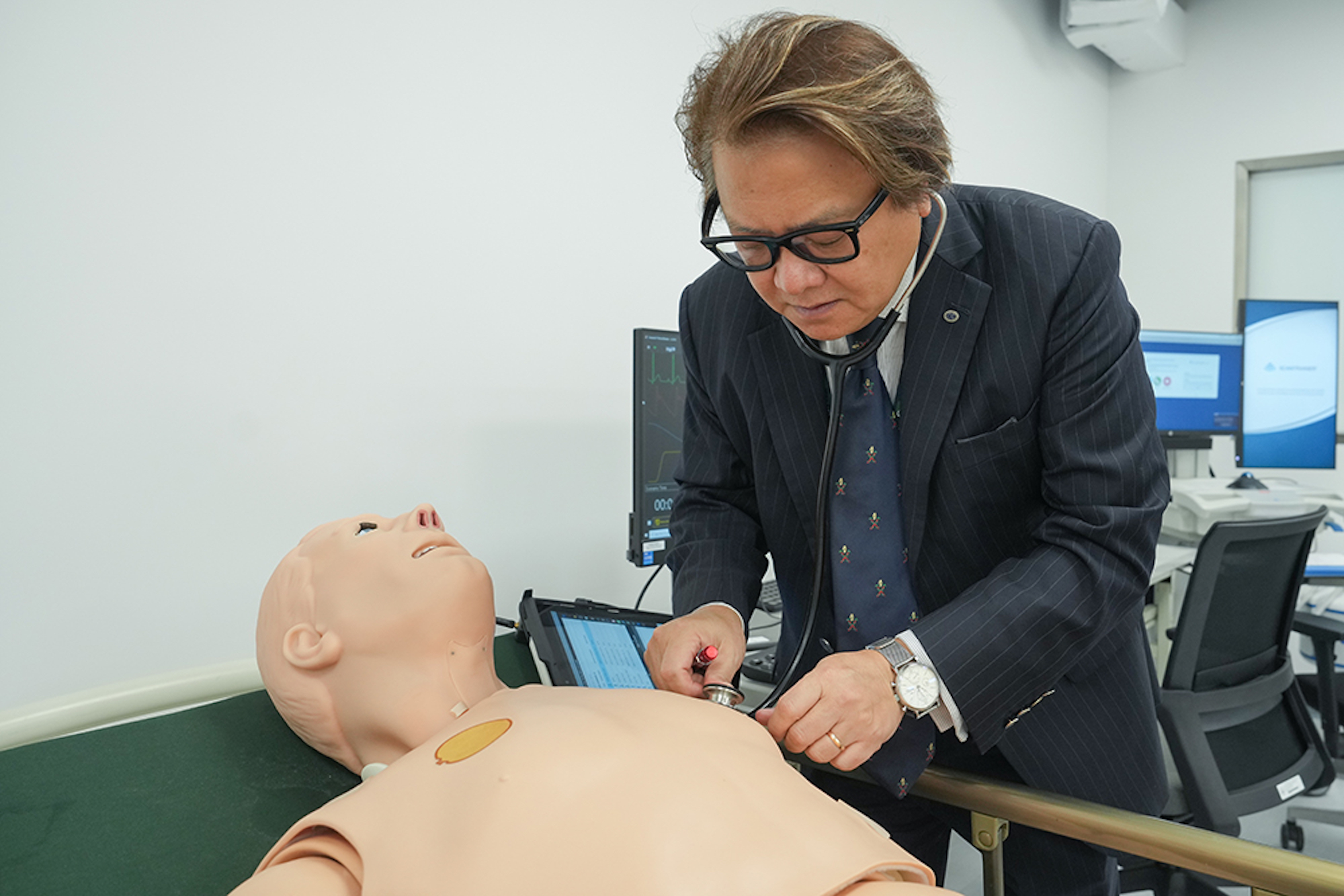 To ensure students like Lee get the clinical experience they need, the MBBS curriculum is loaded with 'simulations' – classes that replicate real-life medical scenarios – and weeks-long placements at respected medical institutions across the mainland, Hong Kong, Portugal, and other countries.
MUST's medical faculty prides itself on its simulation facilities, which use sophisticated technology to create real-feeling operation room experiences for students. Some of the remarkably life-like mannequins used as practice-patients even have pulses and heartbeats, blood-like fluid running through fake veins, and the ability to blink rubbery eyelids.
Dr Billy Chan, an Australian graduate of The University of Western Australia, heads the simulation side of the programme. "This technology wasn't available [back when I did my medical training]," he says. "We had to use cadavers, which don't bleed because they're dead already. But our mannequins here can bleed – and bruise, and communicate a pain scenario [via computer programming]."
He adds, "It's almost like a real-life situation, but you're practising medicine in a riskless environment."
According to Chan, who has been in medical simulation for more than two decades, MUST has the most-advanced multidisciplinary simulation centre in southern China.
A long-held dream, realised at last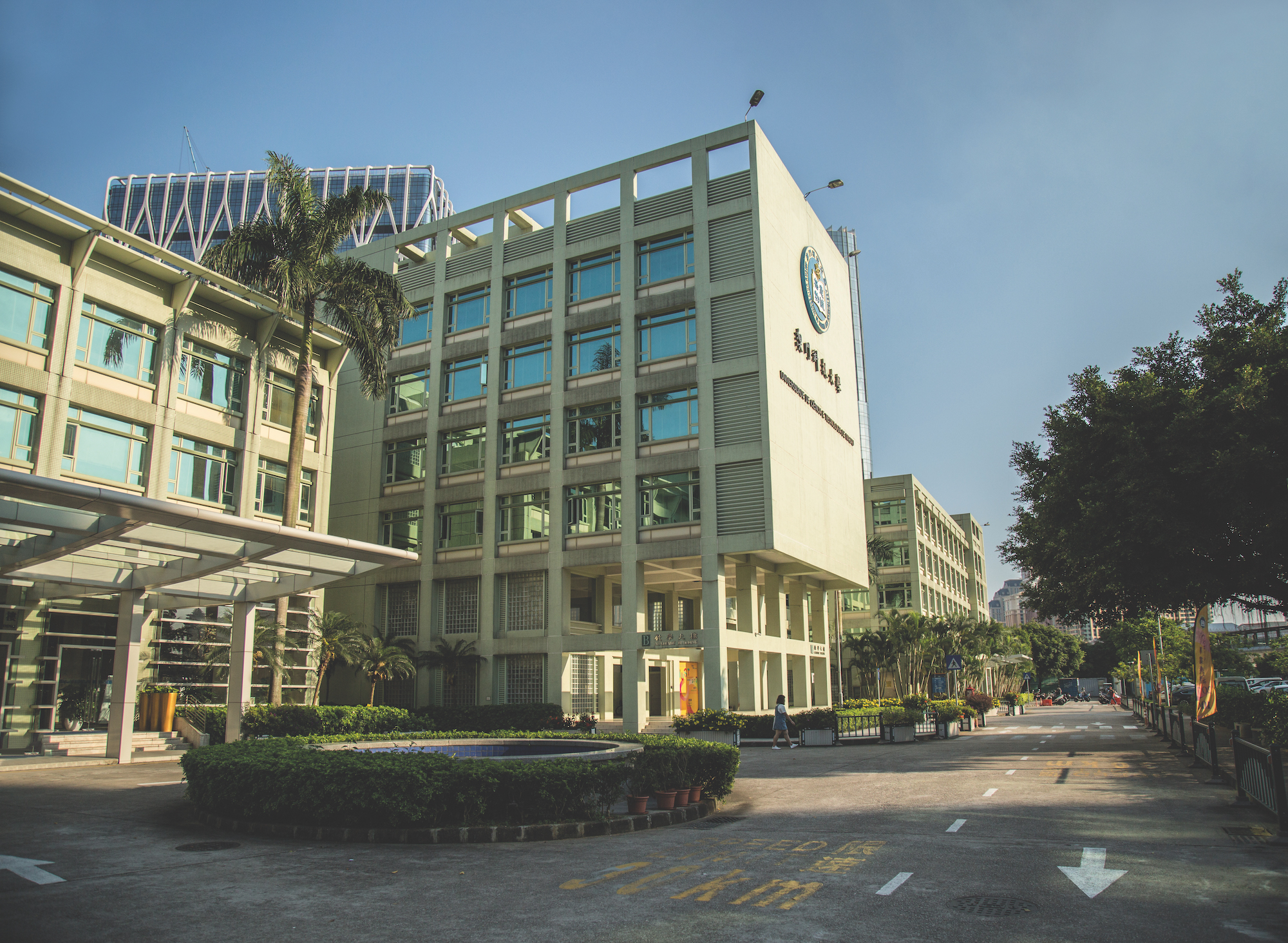 Once students have finished five years at MUST, they spend their final academic year working as supervised interns in hospitals as far-flung as Cabo Verde. Patil believes this is the most important part of their medical training.
"The number of patients you see and interact with reflects directly on your skills in the medical profession," he says. "No patient wants to be in a situation where they say, 'Doctor, I'm scared as this is my first operation' – and the doctor replies, 'I know how you feel, this is my first time too.' Working as interns lets them prove they are not only fit to pass the exams, but also to practise medicine."
After their internships, once students pass their medical licensure exam, they can work as general practitioners. Alternatively, a graduate can pursue post-graduate training to become a medical specialist. A cardiologist, diagnosing and treating heart conditions, for example. Or a paediatrician, specialised in children's medical needs. The Macau Academy of Medicine, which opened in 2019, currently offers 41 medical specialisations through its 12 teaching departments.
Fok says he looks forward to waving Macao's first home-grown doctors off into the world. "The world should know there is a medical school in Macao and we're exporting our graduates to help patients elsewhere," he says.
But he hopes most will stay put in Macao, to help improve local standards of healthcare. Some may even find employment at the new Islands District Medical Complex in Cotai, set to open by the end of the year.
Fok notes that the government is working hard to raise the city's profile as a medical tourism destination. "And as such, we deserve to have our own international-standard graduates who will become high-quality doctors," he emphasises.