Like many Macao kids growing up in the 1980s and '90s, Chris Pang has fond memories playing with model cars. Unlike most of those kids, he now makes them. Forty-eight-year-old Pang is the operations manager at Sun Star Model Development Limited – one of a surprisingly large number of model car makers headquartered in Macao. Others include IXO, Spark, and Beemax.
Sun Star cars are high-quality scale replicas of real cars. The company's tiny takes on Fords, Porsches, Mercedes Benzes, Subarus and more are beloved by collectors and hobbyists around the world. Sun Star's best selling model is the 1981 DMC DeLorean, a striking replica of a pop culture icon – the time-travelling vehicle in Hollywood's Back to the Future. This model, launched in 2002, features distinctive gull-wing doors (hinged from the top) that can be opened and closed.
Other sought-after models include red double-decker London buses and Volkswagen Beetles. "We prefer to make more iconic vehicles, as the designs stay popular," says Pang.
Sun Star's DeLorean is a 1:18-scale model, meaning it's one-eighteenth the size of the original DeLorean. In general, however, smaller models like the 1:64-scale lines are more popular with collectors, says Pang. They're cheaper and take up less space. The company's 1:64-scale cars sell for between MOP 100 and 150; the largest size, 1:12-scale, costs between MOP 1,000 and 2,000.
Sun Star does special commissions for car companies, too. Mitsubishi, for example, has ordered a thousand 1:43-scale cars for each of its models launched between 2006 and 2010.
It also makes limited-edition series. In 2019, for example, the company made a limited edition 1:18-scale 1958 Lincoln Continental MK III open convertible, sold with a tiny, waving figurine of the late US President John F Kennedy, who used the car in his 1960 presidential campaign.
The fact that a Macao model car company made a car featuring a former US president is perhaps indicative of where demand lies for these products. In 2022, the US alone accounted for about half the company's sales. Most people buying Sun Star cars today tend to be adults from Western countries, Pang says. Pang believes it's because car culture is more ingrained in the West; many Sun Star customers buy models of cars they used to own, or have a nostalgic attachment to.
Demand is scant from the mainland, says Pang. "Maybe they'd prefer model supercars, like Lamborghini and Ferrari [brands not miniaturised by Sun Star] over there," is his guess.
Macao makes its name in the model car industry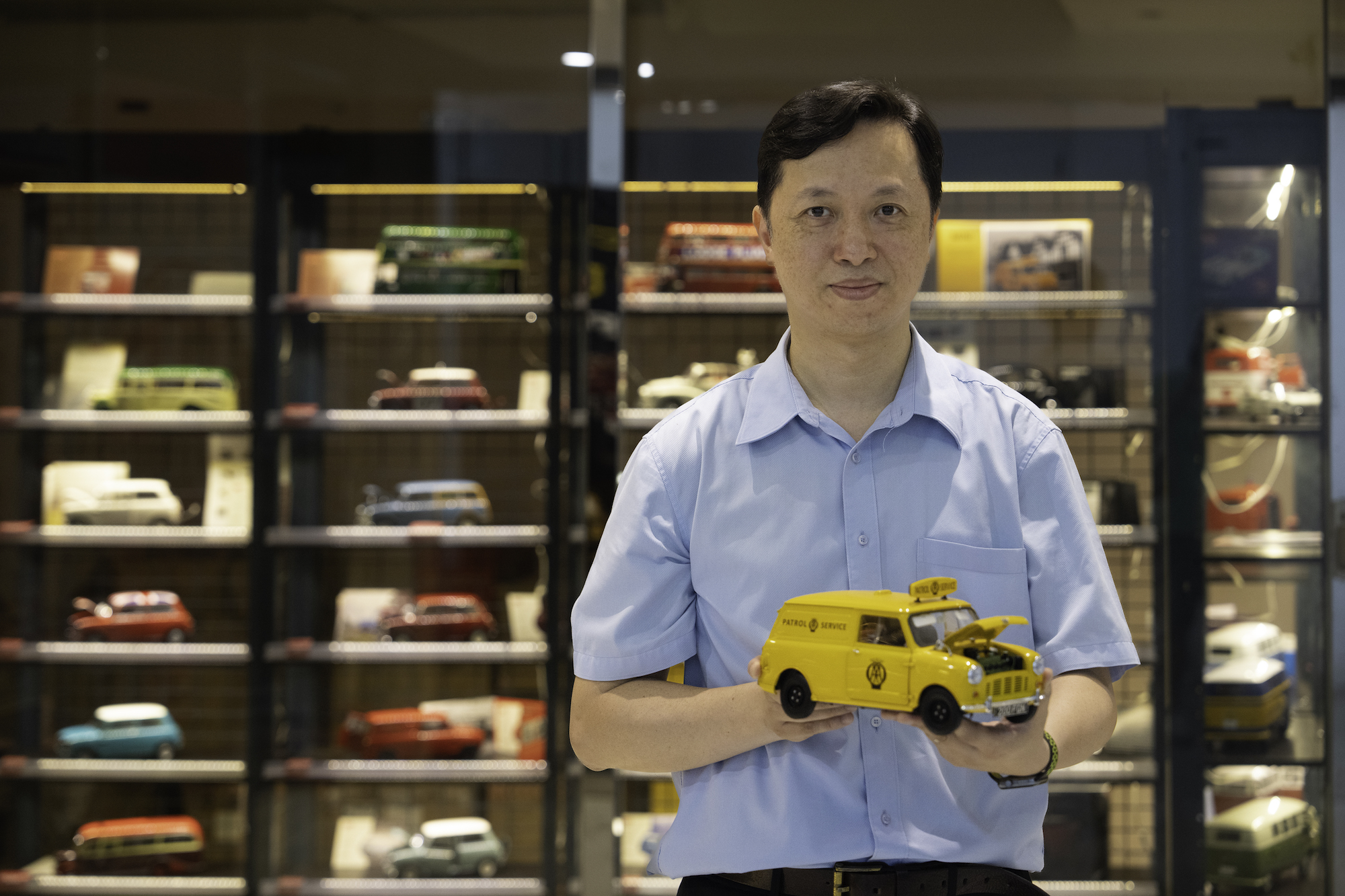 Founded in 1981, the Sun Star group started out as a construction company. Later that decade, it spied an opportunity to diversify into making model cars for major toy brands like Mattel and Gearbox (from the US), and the Portuguese model car maker company Vitesse. They lacked factory capacity in the US and Europe and were looking to outsource their manufacturing to China, where costs were far lower.
The Sun Star group partnered with these companies, building their toy cars at its factory in Panyu, Guangdong. The resulting products were sold around the world under the foreign companies' names, a business model known as original equipment manufacturing (OEM).
In 1993, the Sun Star group established a wholly-owned subsidiary dedicated solely to the model car segment of its operations. That went by the name of Sky Star Co. Ltd. The parent company has since further diversified into land and property development, shopping malls and retail chains.
In 1998, Sky Star bought out Vitesse and rebranded again – this time as Sun Star Model Development Ltd (its current name). That's when the company began to design, make and sell its own line of miniature replica vehicles (known as Sun Star cars), alongside OEM products for other brands.
Pang, who studied mechanical engineering at Taiwan's Chung Hsing University, joined the company that same year. His childhood games with model cars sparked an interest in building vehicles – he'd even built a rideable electric tricycle as part of a course project at university. Sun Star turned out to be a good fit. Pang rose to a management position in 2006.
In a bid to cut operating costs in 2009, the company shut down its factory in Panyu. Since then, Sun Star has outsourced its manufacturing to an independant factory in Guangdong. Sun Star cars were experiencing very strong sales in international markets during the 2000s, which prompted the company to drop the OEM side of its business.
Miniaturising popular vehicles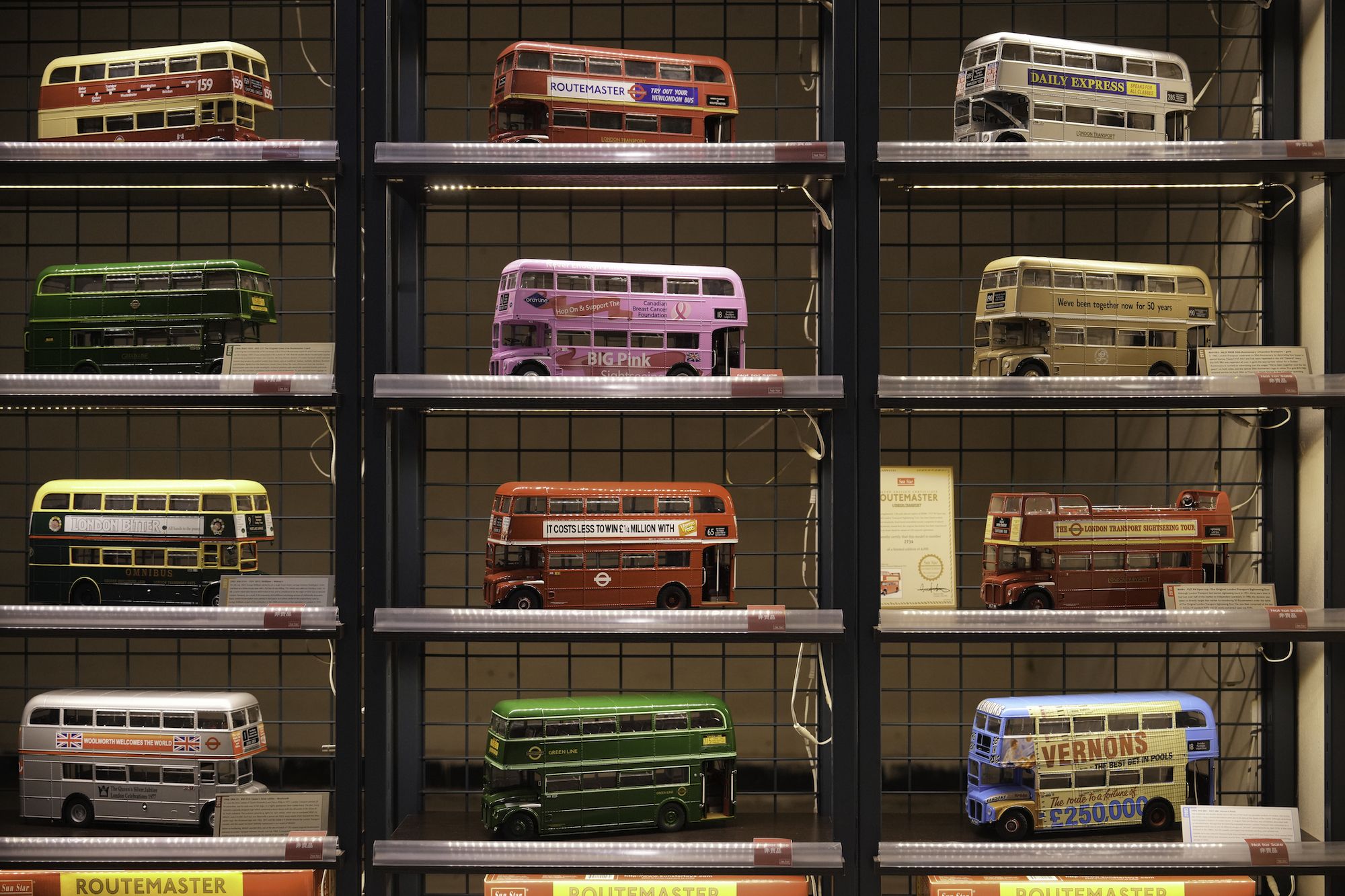 When making a replica model car, the first step is to gather all specifics. Sun Star cars are remarkably accurate miniaturised versions of actual automobiles, so the level of detail is intense. Pang and his team work hard to ensure each tyre is the right diameter, all bonnets are perfectly proportioned, and cars' tail fins rise at just the right angle.
Once the details are in, the team creates a perfect 3D model of the car in miniature. This is the prototype. They use 3D rendering to make a steel mould (called a 'die') the precise shape of the car's body, into which molten metal is injected. This process is known as die-casting. Most of the intricate interior componentry – seats, steering wheels, rear-view mirrors and the like – are fashioned from plastic. Tyres tend to be rubber.
The next part is to make the car pretty. The team spray paints the metal body, so it perfectly mimics the original, and sticks on any decals (decorative stickers).
Before the model gets mass produced, the prototype gets sent to the original car's company headquarters for approval. "They want to make sure the model cars are exactly the same as the actual cars," Pang says. Incidentally, Sun Star pays royalties to the 'real' car companies for the right to use their intellectual property.
Once approval's been granted, the prototype gets replicated into a fleet of, say, Subaru WRXs. Only Sun Star car designs and 3D renderings are actually done in Macao, at Sun Star's headquarters in the Macao peninsula. The prototyping and mass production take place at the partner factory in Guangdong.
Pang and his team aim to visit that factory once or twice a month, now that pandemic restrictions have been lifted. He says it was a challenge to conduct quality control by video during Covid-19 restrictions.
An uptick in sales was the silver lining during the pandemic. "Maybe while people couldn't go outside, they stayed home and played with their model car collections," Pang surmises.
All up, Sun Star has made over 4,000 different car models since 1998. Under its own brand, it's sold more than 6 million individual cars to places as far flung as New Zealand, Bulgaria, South Africa, and the US.
Sun Star cars at home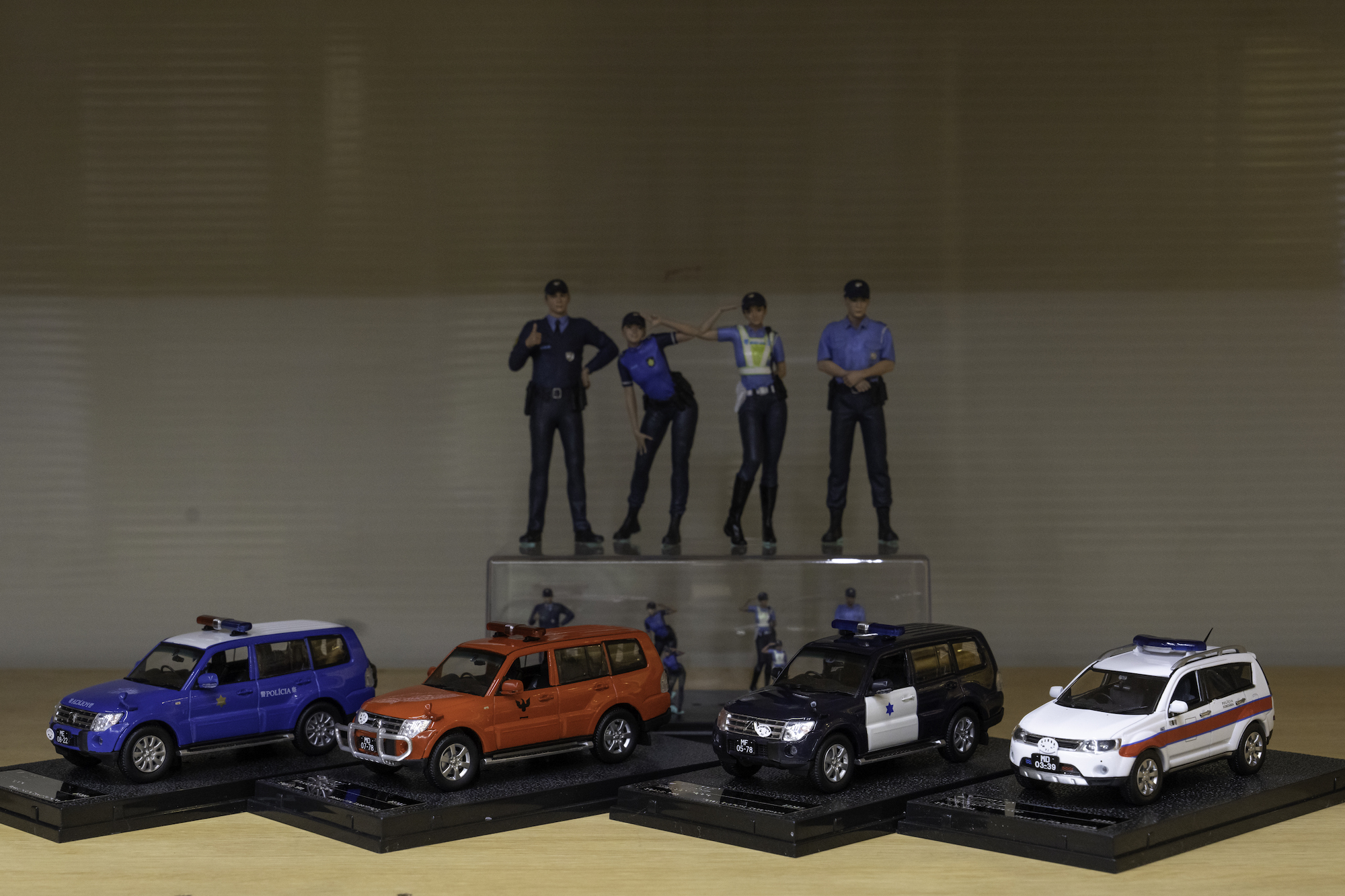 Unfortunately, Sun Star cars do not get much love on their home turf. According to Pang, sales in Macao are declining. While model cars were popular in the city up until the 2000s, Pang says local interest has waned with the rise of video games – though his own 15-year-old son prefers playing basketball.
A uniquely home-grown vehicle is helping to reignite local interest, however. That's the recently launched Sun Star series of Macau Security Force cars (see below) accompanied by model Macao policemen. Pang says it's gratifying to see the models selling well.
The question of whether or not model cars will make a substantial comeback in Macao doesn't bother Pang. Nor does it bother his colleague, 41-year-old Sam Chen, who also admits his children don't play with the products their dad helps make. There's plenty of demand overseas, the men point out, and both find their jobs highly satisfying.
"I like making these model cars from scratch – every time a car is done I feel accomplished," Chen says. "Making model vehicles always brings back my childhood memories of building wooden boats and playing with them by the sea."