All six of Macao's current gaming operators have been granted a provisional 10-year gaming concession, the local government announced in late November. Under the terms of the new concessions, all operators must take steps to develop non-gaming activities – such as sports, culture, health and tourism –and to protect the city's residential labour force.
MGM Grand Paradise, Galaxy Casino, Venetian Macau, Melco Resorts (Macau), Wynn Resorts (Macau) and SJM Resorts will continue to operate over the next decade. A seventh bid, made by Malaysian operator Genting was rejected.
The announcement was made in an executive order signed by Chief Executive Ho Iat Seng, gazetted on 26 November. Three of the local government's five policy secretaries – Secretary for Administration and Justice André Cheong Weng Chon, Secretary for Economy and Finance Lei Wei Nong and Secretary for Social Affairs and Culture Elsie Ao Ieong U – held a press conference on the same day.
Each concessionaire's bid for a new licence was rigorously graded, while the exact scorings were not made public, Cheong revealed that non-gaming activities proposed by bidders received the highest weighting in the evaluation of the tender proposals. He also said that attracting the international market was a big factor in the tender, something all gaming operators incorporated into their plans.
During the bidding process, which kicked off on 29 July, Macao's gaming operators were offered tax incentives to attract international tourists. Foreign tourists have generally been barred from entering Macao since early 2020, due to the government's Covid-19 control and prevention measures. Mainland Chinese, Hongkongers and Taiwanese accounted for about 90 per cent of Macao's visitor arrivals even before Macao confirmed its first Covid-19 cases in January 2020.
Secretary for Social Affairs and Culture Elsie Ao Ieong U said that for the tender, bidders needed to present concrete proposals on 11 different business development aspects their operations would include – such as promoting sports and other non-gaming activities, and improving Macao's international image as a World Centre of Tourism and Leisure. The latter is a specific aim the Central People's Government has for Macao.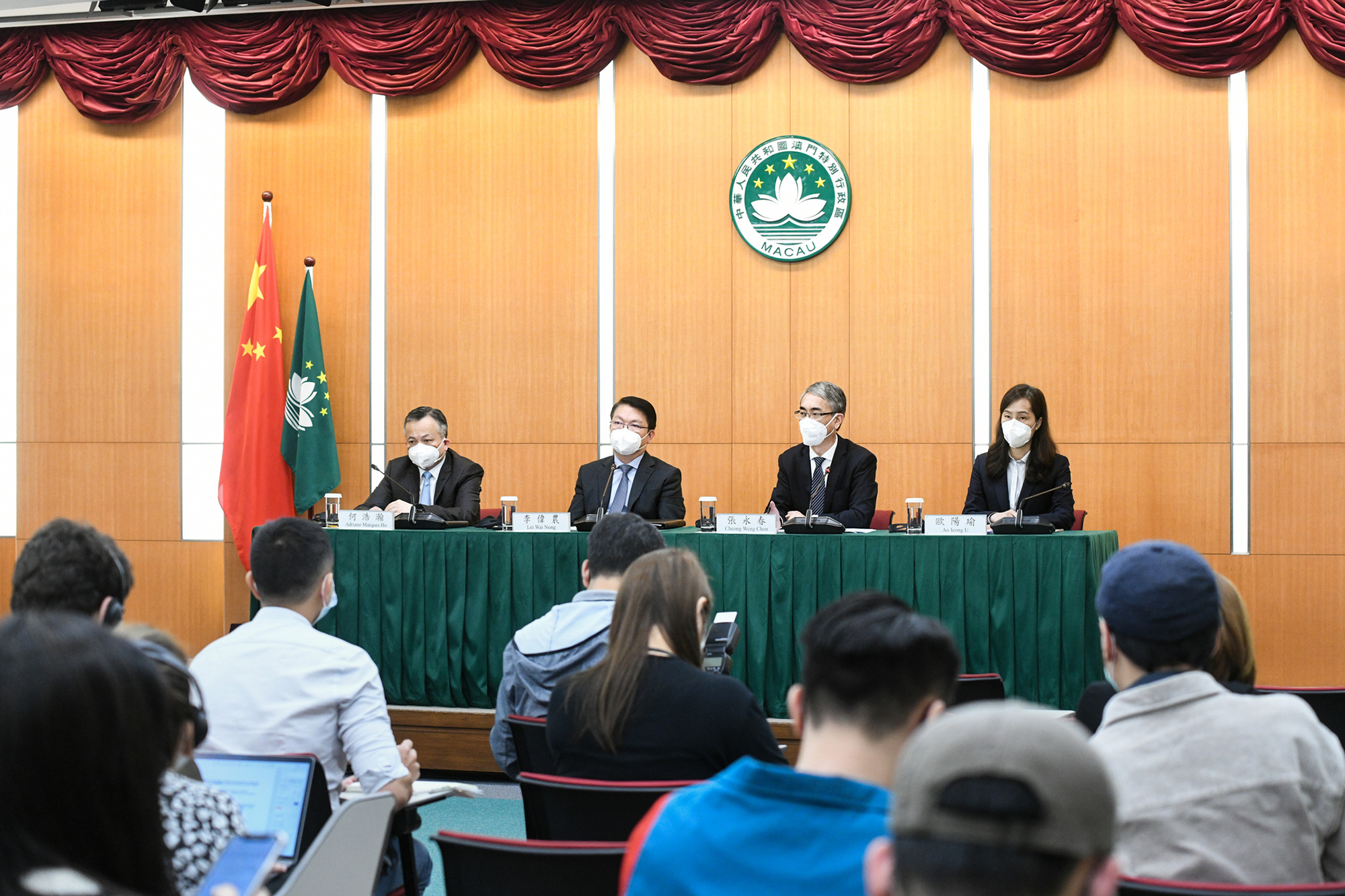 Cheong said that details between the concessionaires and the government will be worked out before the end of December. The casinos will be handed to the government in December, which will return them to concessionaires in time for operations to commence on 1 January 2023. Unlike conventional business licences, Macao's gaming concessions grant the government considerable leeway over how the city's casinos are run.
Together, the six operators are expected to invest MOP 100 billion into Macao's economy over the next decade – a significant financial gain for the city. All bidders were required to propose detailed action plans, such as annual investments they would put into the local market.
"We want to attract international tourists and business," said Cheong. "It's not healthy to depend on a single industry, we need to diversify and broaden our appeal to international markets."
Cheong hinted the government was optimistic that the pandemic would end soon, allowing the six gaming operators to return to "normality". "Of course, we are still facing Covid-19 measures, but the pandemic will eventually be over," he said.
Cheong said that satellite casinos may reopen their doors early next year, depending on negotiations with the concessionaires, Junket operations may also restart, but would be more strictly controlled in future.
"Macao's satellite casinos and gaming junkets were not forbidden by Macao's amended gaming law," he confirmed.
So-called 'satellite casinos' are run by third parties in cooperation with a gaming concessionaire. Junkets assist concessionaires in their gaming business.