The first time Otilia Novo entered a professional kitchen, her supervisor gave her a straightforward task: prepare soups and stocks. Seems simple enough, she thought. But there was a catch. She had to prepare them for all of Wynn Macau – an integrated resort with a dozen dining outlets and 1,000 rooms.
Eight years ago, that was far beyond anything Novo had ever done, but it didn't take her long to settle into a rhythm. After all, she had been tested in the line of fire and readied for the rigours of life in the culinary world long before this day, the first of a six-month internship with the hotel giant.
She had made it through the Macao Institute for Tourism Studies (IFTM)'s exacting culinary management programme. "After a while, I understood it was the same process [we followed at IFTM] and was able to apply what I learned in school," she says.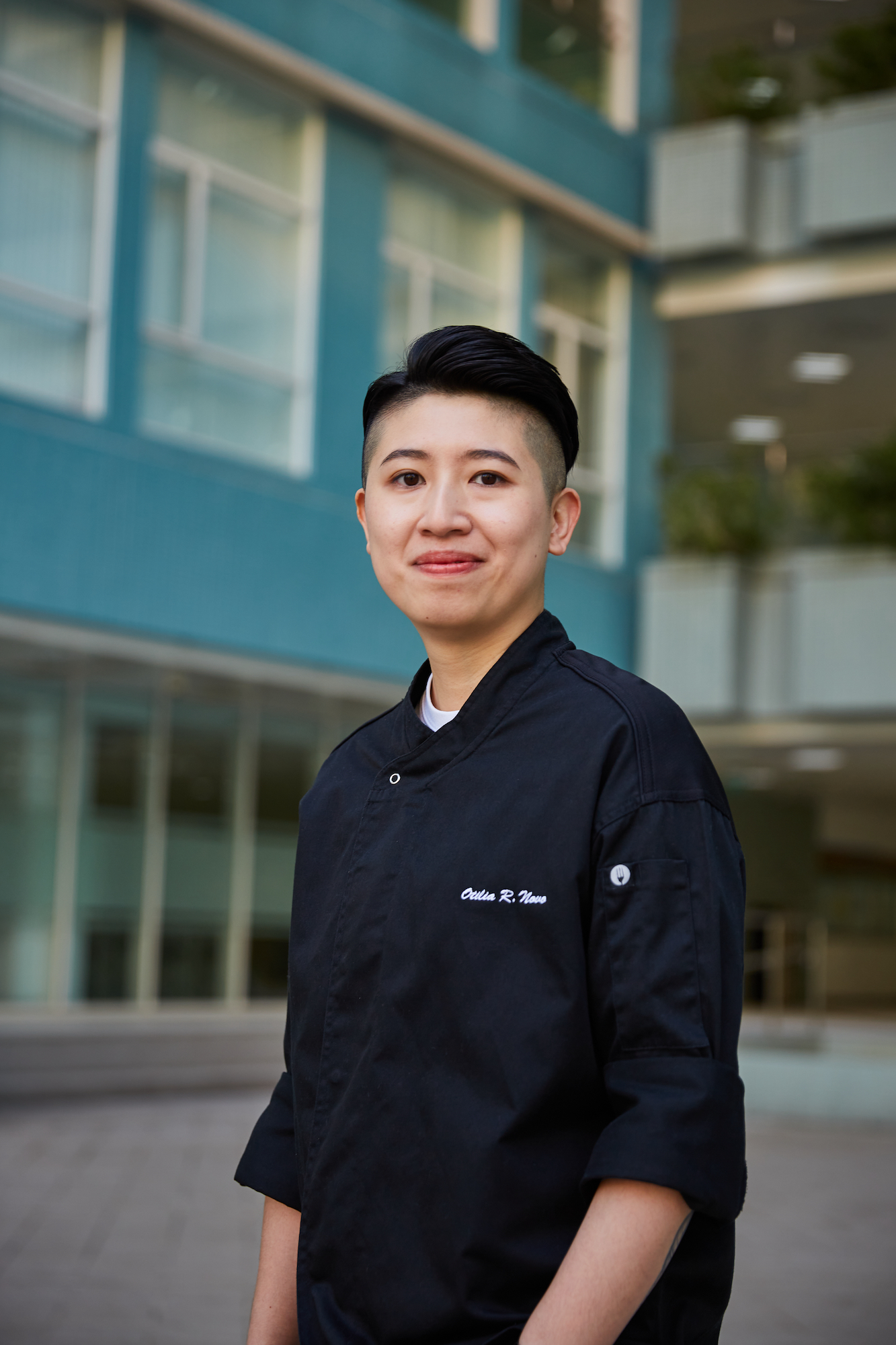 A 2015 graduate of the programme, 31-year-old Novo now works as a culinary trainer at the Wynn Food & Beverage Academy, putting new food service workers to the test. She is one of IFTM's many success stories, a living symbol of its rapid emergence as Asia's leading hospitality school.
A thoroughly international industry
Over the past four years, the institute has surged up the global rankings. In 2019, it was 33rd in the QS World University Rankings of tourism schools. This year, it ranked 10th. That puts IFTM among the best programmes in the world. It also positions the school at the top of the charts for Asia, two spots ahead of Hong Kong Polytechnic University.
IFTM's president, Fanny Vong, says the ascension has been decades in the making. With the programme's progressive, student-centred approach, it shows no signs of slowing, either.
"At the very conception of this institution, back in 1995, we were very clear about our mission to be a tourism and hospitality education provider for the region," Vong explains.
Now, the school's dream has become reality thanks to the school management's clear understanding of the nature of tourism.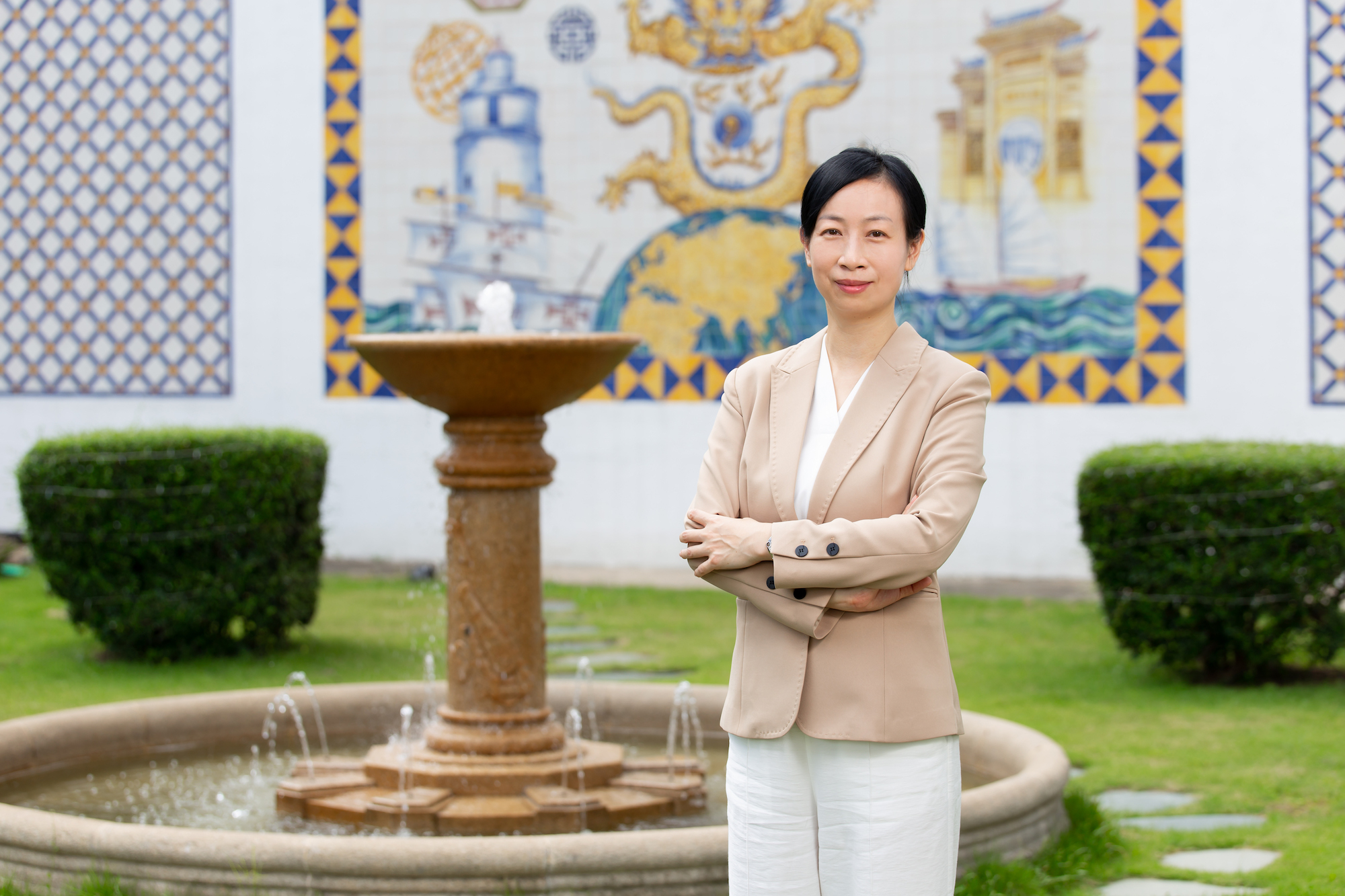 "Tourism is an international industry. You have to develop [students] to have worldviews that can allow them to work in diverse settings – multicultural settings," she emphasises. To do that, Vong and her staff have expanded IFTM's international network and encouraged their 1,700-plus students to tap into it early and often.
"We work with over 160 universities and institutions across about 30 countries," she says. "Globally, we have more than 750 internship providers, so our students are able to use this as a springboard to get international experience."
Recently, the school upped the ante with a dual master's programme.
Called "1+1", it allows hotel management graduate students to complete one year of their studies in Macao and the second at the University of Queensland, in Australia. At the end of this programme, they get two master's degrees – one from each school.
"The world is getting smaller. We don't want students to only know about [life and work] in this part of the world," Vong says. "And it's very important [for graduates] to network. The people you meet in your master's programme can become your business partners in the future."
Sturdy foundations for growth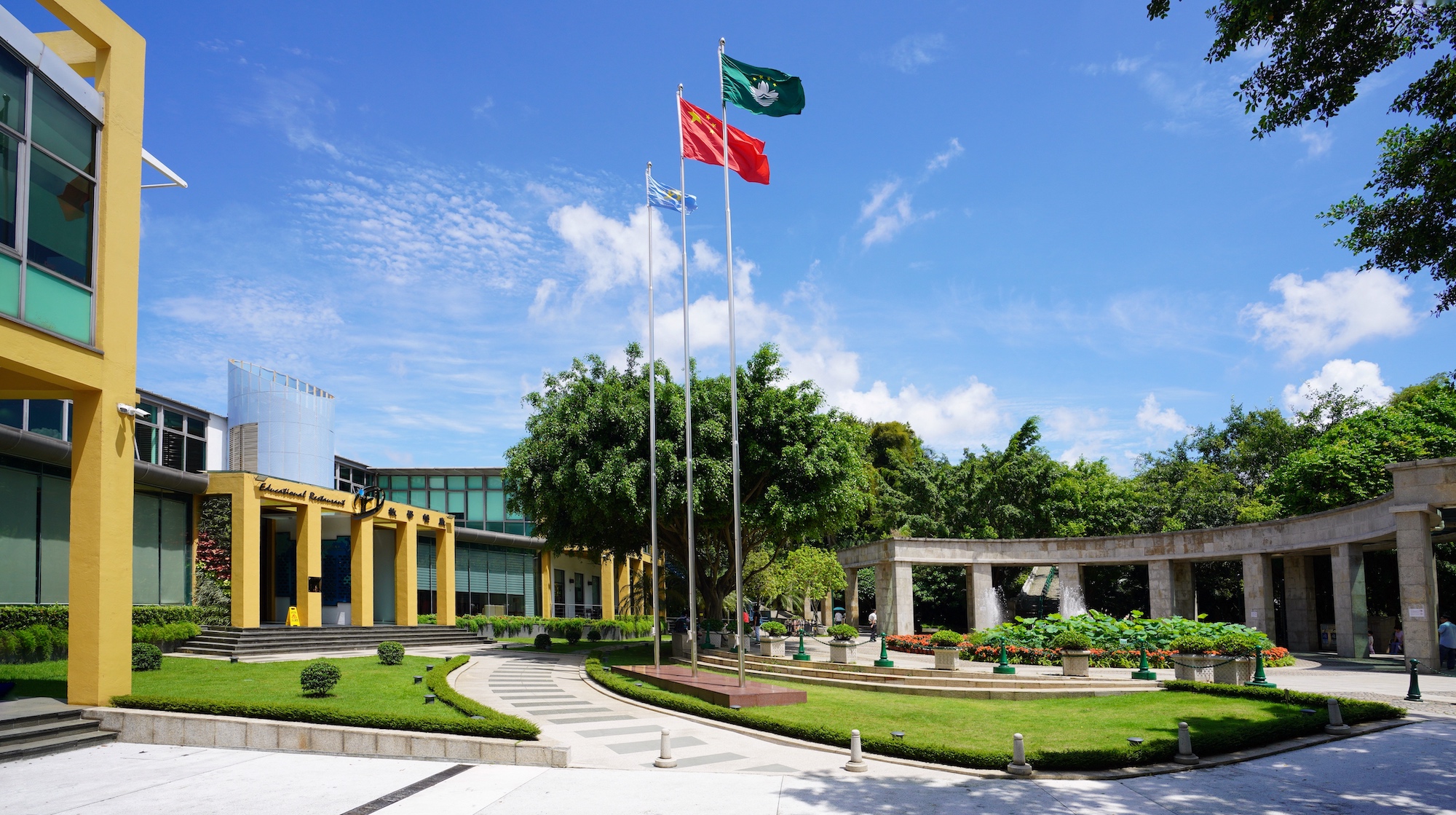 Undergraduate students get similar opportunities at IFTM, too. Run in partnership with Les Roches and the Glion Institute of Higher Education – both top-10 hospitality schools in the QS rankings – the "3+1" dual bachelor's programme allows students to finish their degrees in Spain, Switzerland or the UK.
Justin Kwong, a 29-year-old first-year hotel management student, intends to take advantage of the 3+1 programme. In fact, he says options like these helped make applying for IFTM a no-brainer for him.
Born in Guangzhou and raised in Macao, Kwong decided to go back to school after spending a decade working in bars and restaurants across China and Macao. "The aim is to work in international hospitality investment and offer training [for service workers in Macao]," he says.
Before taking the next step in his career, Kwong felt he needed to "gain more theoretical knowledge" about management principles.
At IFTM, he's taking courses in marketing, economics and more. It's all taught in English, something he believes will help open doors in the future. For now, Kwong's picking up the book-based knowledge he couldn't access when he was on the job in cities like Beijing, Shanghai and Xiamen.
"We've learned basics like how to write business emails, prepare for interviews and plan your career," he says. "The marketing courses are helping me find the root of problems, I've learned how to write financial statements, and now I can tell if a company will be successful just by looking at its paperwork."
What Kwong has learned in one year has already been put to use at Spacebar Café, the classic cocktail bar on Rua da Esperança that he runs alongside his friend, Andy Lai.
"The coursework has helped me understand how the industry really works," he says.
Developing a workforce of the future – without forgetting the past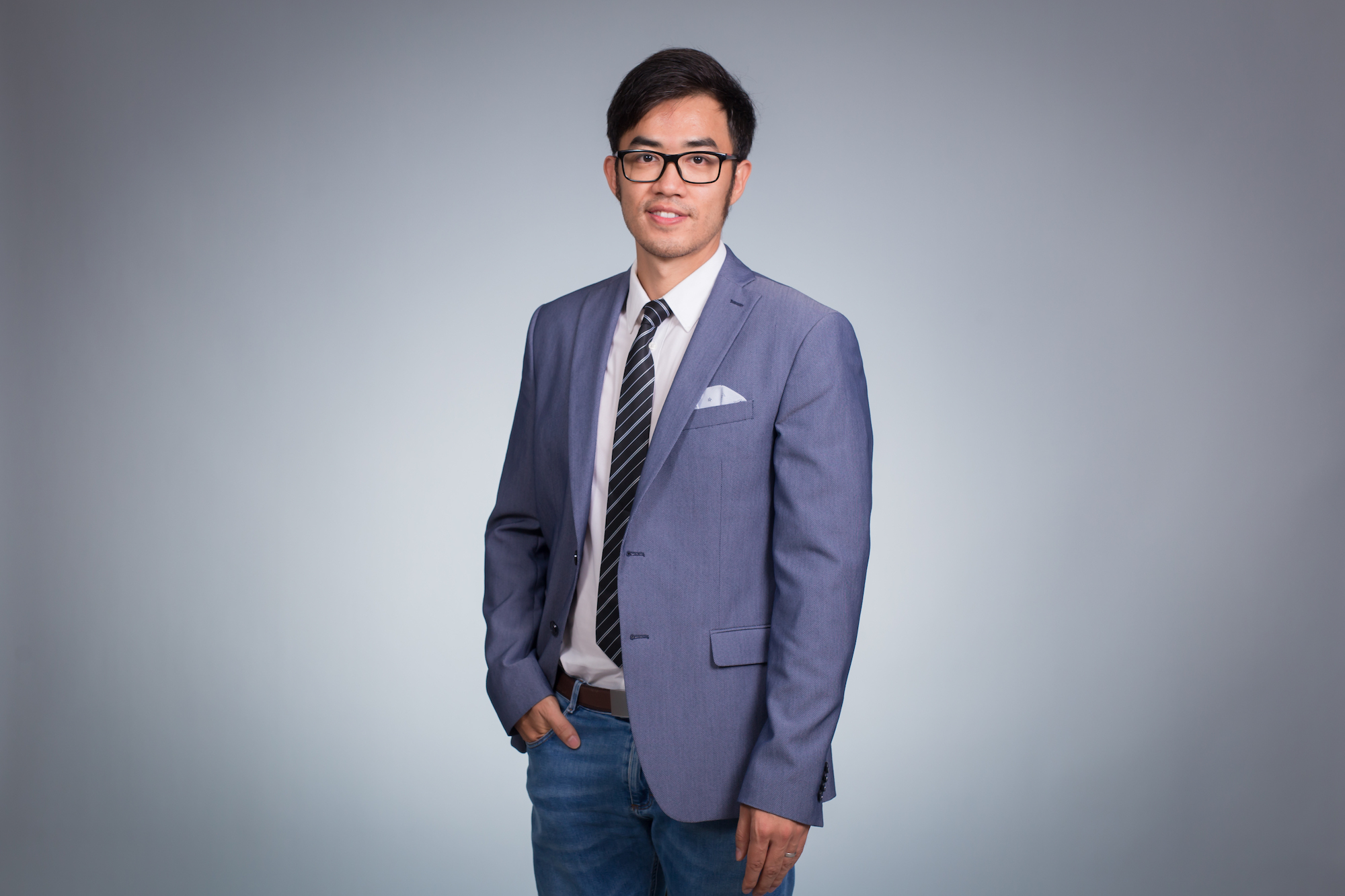 As the government presses ahead with economic diversification, Macao is seeing the growth of new industries that require manpower equipped with different skillsets. Those calls for change have resonated at IFTM.
Henrique Ngan, the director of IFTM's Centre For Teaching And Learning Enhancement, admits that the school is "constantly revising programmes because the market is always changing". What doesn't change, he explains, is the school's approach to student development.
"We don't work for the rankings – we try to prepare our graduates for the market," he declares.
The current market, of course, requires digital competence, no matter what industry graduates enter. Robotics, AI, "the ability to apply data science – even the government wants this from hires," says Ngan.
"There's no escaping it – technology is going to affect every aspect of our life," says Vong, echoing Ngan. "We try to prepare our students for the future by equipping them with the knowledge and skills they need to succeed in an increasingly complex and tech-oriented tourism industry."
Last year, IFTM launched a master's degree in smart technologies in hospitality and tourism. In August, the school will likely launch a master's degree in digital marketing and analytics, too.
Ngan says that the school has spent significant time and resources upskilling its staff, too.
For example, IFTM has organised training in text and data mining for staff in order to boost their tech skills. Meanwhile, the school's connections with the city's integrated resorts have helped its faculty perform high-level research, often incorporating new or transformative technology and big data.
While digital innovations shaping tomorrow's world have taken the lion's share of attention, IFTM also uses practical experience to develop more well-rounded graduates and support heritage preservation.
The school's lauded IFTM Educational Restaurant – the city's only recipient of a Michelin green star, a distinction given to restaurants excelling in their approach to sustainability – serves as a testing ground for ideas. Ngan says the culinary programme has organised workshops and competitions, collected disappearing recipes from Macanese households and begun producing cookbooks to help Macao hold on to its roots.
For students like Novo, perks like these have been priceless.
Novo says her experience at IFTM was "half theory, half practical", running the gamut from learning how to prepare and cook meat, seafood, baked goods and major global cuisines at a high level – to courses on kitchen management, food product knowledge and nutrition.
On top of her six-month stint at Wynn Macau, Novo also took part in – and won – several cooking contests, including some organised by IFTM. In 2013, she won the inaugural Young Macanese Cooking Competition. The next year, she won gold at the European Union's Tasty Europe Cooking Competition (held in Macao). In 2017, shortly after graduating, she won IFTM's 10th Young Chef Competition.
While the city's integrated resorts remain a key employer for IFTM graduates, Ngan believes the school's recent emphasis on entrepreneurship should encourage students to branch out on their own – like Kwong has with his bar.
"Ultimately, we believe we can help improve the brand image of the whole Greater Bay Area," says Vong. "We're trying to raise the bar for everyone."