PHOTOS Alexandre Marques, Cheong Kam Ka, Saint Louis-Studio and courtesy of CRBC
On the outside, it's an unassuming modernist residence in Maputo's Sommerschield district, near the head offices of United Nations agencies and other major companies. But on the inside an important part of Mozambique's future is being planned – its infrastructure. For this building houses the offices of the China Road and Bridge Corporation (CRBC), one of China's biggest construction enterprises. It is responsible for planning the new Maputo–Catembe Bridge linking the city of Maputo to Matola, scheduled to open this coming 25 June, Mozambique Independence Day.
Chinese engineer Bai Pengyu is coordinating the ambitious project to build Africa's longest suspension bridge, an investment of US$725 million, with 85 per cent financed by China. He received Macao Magazine in his office full of maps of Mozambique, with multicolour lines marking roads or railways either planned or under construction.
More than just a connection between the north and south sides of Maputo Bay, currently linked only by ferry or the road around the bay, the Maputo–Catembe Bridge will allow the government, particularly the public agency contracting the work (Maputo‑Sul) to develop a new city on the shore across from Maputo, thereby alleviating the lack of building space in the country's capital city. "It's a very good opportunity for the government and the people to develop that area," Bai explained.
The latest Mozambique census figures, released in January, show that the population of Maputo province has more than doubled since 1980. Although the population of the city of Maputo has fallen, numbers have risen sharply in other cities of the province like Matola, which will be served by the new infrastructure. The bridge will initially handle between 4,000 and 6,000 vehicles per day, a number that should increase over time. The project also involves a total of 170 km of adjacent roadways, including a 115‑km‑long road running southward to the South African border.
But it's not just the size or the possibility of real estate development that makes the new bridge project stand out. According to its chief engineer, it is also an example of Chinese companies' bigger role in transferring skills to countries receiving investment. When CRBC began work on the bridge, it was hard to find engineers in Mozambique, even for the surveying work. They had to use Chinese and even Russians; the first mechanical teams had to come from neighbouring countries. The company thus decided to involve local personnel in the work, providing an opportunity to local talent.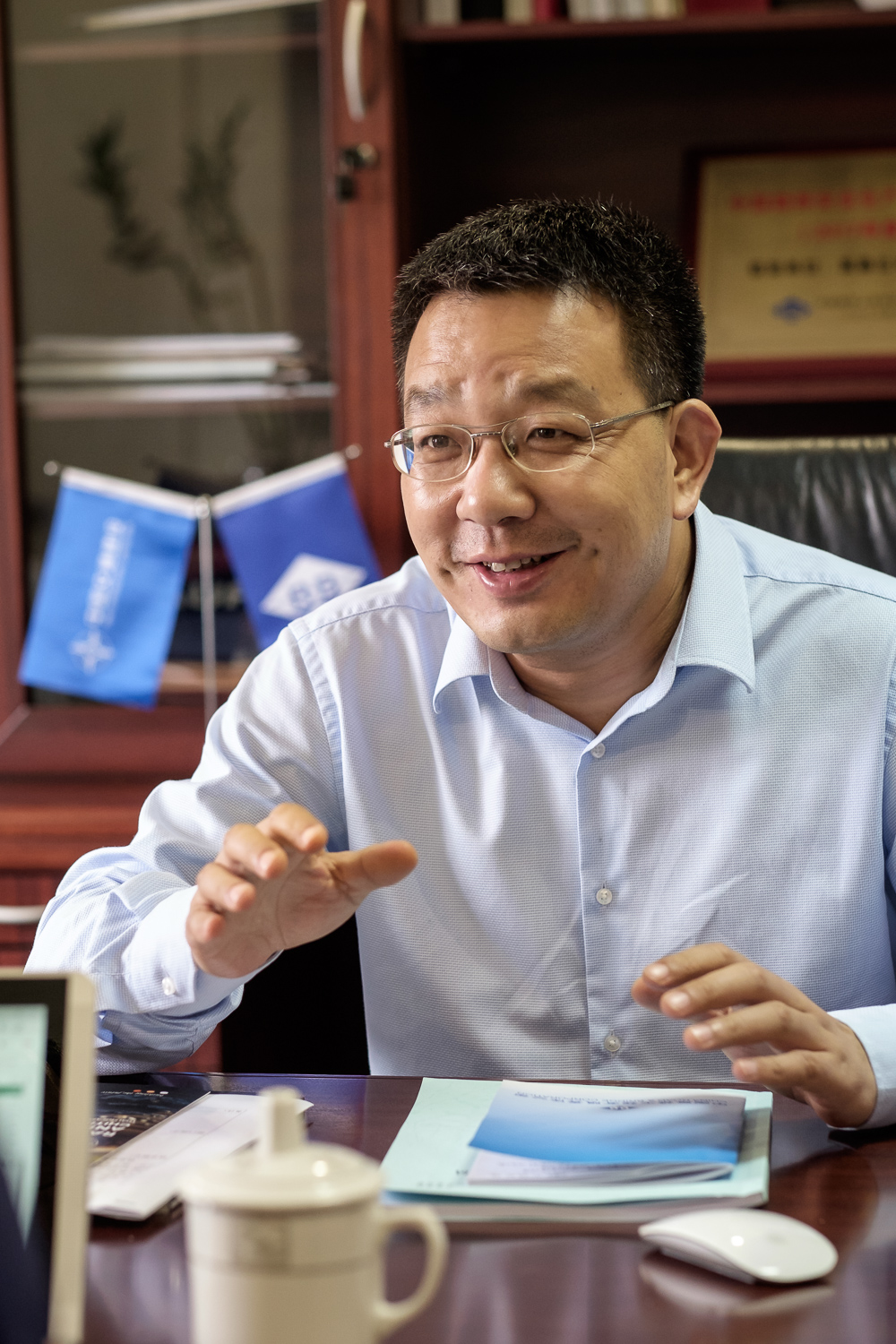 "Some students from the engineering school came to this project and we showed them the technology, how the project was managed, so they could learn," Bai explained, adding that after that experience they can find work on other projects, with good salaries. "Many local engineers have benefited from this project," he affirmed. Besides Chinese, the Mozambican engineers have worked with professionals from Germany, in charge of quality control, and other countries. About 6,000 people have been involved in the work. Of those, less than a tenth were Chinese nationals.
After his experience in Angola and Ethiopia, Bai has no doubts about the quality of the local labour force. "Sometimes we work more than ten hours, which in other countries can cause problems, but not here… The Mozambicans are good workers and smart. They want to work hard to develop their country."
Besides the Maputo–Catembe Bridge, CRBC is currently responsible for building a road in Maputo and another one in Niassa province funded by the African Development Bank, connecting to Malawi's border. It is also seeking financing to build a new bridge over the Save River to replace the current one, which is in an advanced state of disrepair.
Sometimes we work more than ten hours, which in other countries can cause problems, but not here… The Mozambicans are good workers and smart. They want to work hard to develop their country.

Bai Pengyu
Mozambican market is a priority for CRBC, which is racking up projects of all kinds: bridges, roads, railways, and even dams. The notebooks Bai showed to Macao Magazine were full of drawings of what may be the Mozambique of the future, with infrastructure crisscrossing the country from north to south and east to west. His confidence in the Mozambican market is based on the major lack of infrastructure combined with rising economic potential, especially the start of natural gas extraction in the Rovuma Basin. "Mozambique is Africa's future, it's got potential," said the Chinese engineer, who has lived in various African countries since 2001, spending only three months a year in China, for company meetings.
Mozambique's current budget constraints have not dampened Bai's enthusiasm. He stated that CRBC has its own investment capacity, whereby a "financing mix" can be arranged. In addition, the Belt and Road Initiative (BRI) envisages "much support from the Chinese government" for infrastructure projects on the continent, he stressed.
There are numerous projects: extending the Maputo–Marracuene motorway connection north of the capital to the popular tourist destination of Bilene, which may get underway next year; the 700‑km railway linking Mutarara by the Malawian border to the port of Nacala, an important export route contracted with the government two years ago; the new deepwater port of Macuse, located between Nacala and Beira, planned and in the financing negotiation phase; and dams and basic infrastructure in various parts of the country, to enable development of the industrial parks the country needs. What's most important, asserted Bai, is to assure a north‑south connection that can interconnect projects linked to the BRI being developed in neighbouring countries, namely the Nairobi–Mombasa railroad in Kenya, which will extend to the continent's interior.
CRBC is in constant contact with the Mozambican government and considers itself to be working for the country's development. "Sometimes we give the government the idea of how to develop a road or railway. When they have a problem, with schools or housing, they call us so we can help them by taking a look, and we send a team cost‑free." One result of such occasional work is the new bridge linking Marracuene to Macaneta Island, a popular beach destination for Maputo residents that often becomes inaccessible due to interruptions in ferry services. The government asked for help to construct a temporary bridge, but CRBC "built a cement bridge that will last a hundred years," the Chinese engineer pointed out.
For Bai Pengyu, Mozambique is more than just a country for work. As the years go by, he has developed "a connection" to the country. His daughter grew up in Mozambique and prefers to be in Maputo, where she has "friends of all colours" and can play more, while in China she has "too much work." He reiterated that he also likes to be there: "I'm promoting sustainable development, with good projects for the population."
The turn to Asia
Until 2016, Mozambique was almost unanimously considered a 'good student' by multiple bilateral and multilateral partners. But the situation has changed drastically since then, following accusations that nearly US$2 billion in debt had been contracted without the partners' knowledge. Budget support from the International Monetary Fund and other Western partners is still suspended, and the situation is unlikely to change in the near future. Local analysts say it will be hard for the current government to meet the donors' demands. The situation has forced the government to make budget cuts and renegotiate the debt, already over 110 per cent of GDP, with creditors.
Right after the crisis with Western donors, President Filipe Nyusi travelled to China. Prime Minister Carlos Agostinho do Rosário has important links to Asia, having been ambassador in Indonesia, with concurrent accreditations including Thailand and Timor‑Leste, among other countries. The new foreign minister, José Pacheco, has extensive knowledge about Chinese business interests in the country, while the Minister of Trade and Commerce Ragendra de Sousa, who spoke to Macao Magazine, is of Asian descent.
For Lourenço do Rosário, founder of what is now the Polytechnic University, "Mozambique's readiness" to enhance relations with China, namely economic and financial ties, dates to before the crisis with the Western countries, but has been boosted by "China's willingness to enter Africa," making numerous financial instruments available.
"It's a lot of money. If used right, Africa can profit from it," Rosário told Macao Magazine in Maputo, regarding the funds the Chinese government has placed at the country's disposal. "I can't say whether it's good or bad for Mozambique, I can only observe that the European Union and the United States are making an effort to show that they are present, when the fact that they have withdrawn financial support has actually led to a grey area enabling China to come to the fore," he explained. Under the current conditions, he said, the "tendency" is for China to become Mozambique's main partner, due to the direct co‑operation instruments as well as the role of Macao.
"Macao has become a platform specifically for the African countries and their co‑operation with China. Those two paths enable the Portuguese‑speaking countries, particularly Mozambique, to gain access to Chinese investment, above all in the area of infrastructure," he added.
One of Mozambique's most renowned academics, Rosário has followed Sino‑African relations for many years. He attended the African Union Jubilee celebrations in 2013, when the organisation's current headquarters, gifted by China, officially opened. He recalled that, at the time, Chinese investment was emerging as a promise for the continent's long‑postponed development. The prospect of "billions and billions of dollars of Chinese co‑operation has enthused many African leaders," he stated, and Mozambique is no exception.
'Shop window' in Macao
At the 2018 Macao International Trade and Investment Fair (MIF 2018) Mozambique will be the partner country for the first time, succeeding Portugal (2016) and Angola (2017). As usual, the event will also spotlight a Chinese province, this year being Fujian. The Mozambican authorities were the first to show interest in taking up the challenge to showcase the country's potential and capabilities.
To prepare Mozambique's presence at MIF 2018, a delegation from Macao's Trade and Investment Promotion Institute (IPIM), headed by Executive Director Gloria Ung, visited Maputo in the last week of March. Besides meeting with Prime Minister Rosário, Ung gained first‑hand knowledge about current efforts to organise the Mozambican mission during meetings with the head of the Mozambique Investment and Export Promotion Agency (APIEX), Lourenço Sambo, and with the Mozambique Chamber of Commerce, which will also be involved in organising the business delegation for both MIF and the Portuguese‑speaking Countries Products and Services Exhibition (PLPEX), where companies can display their products.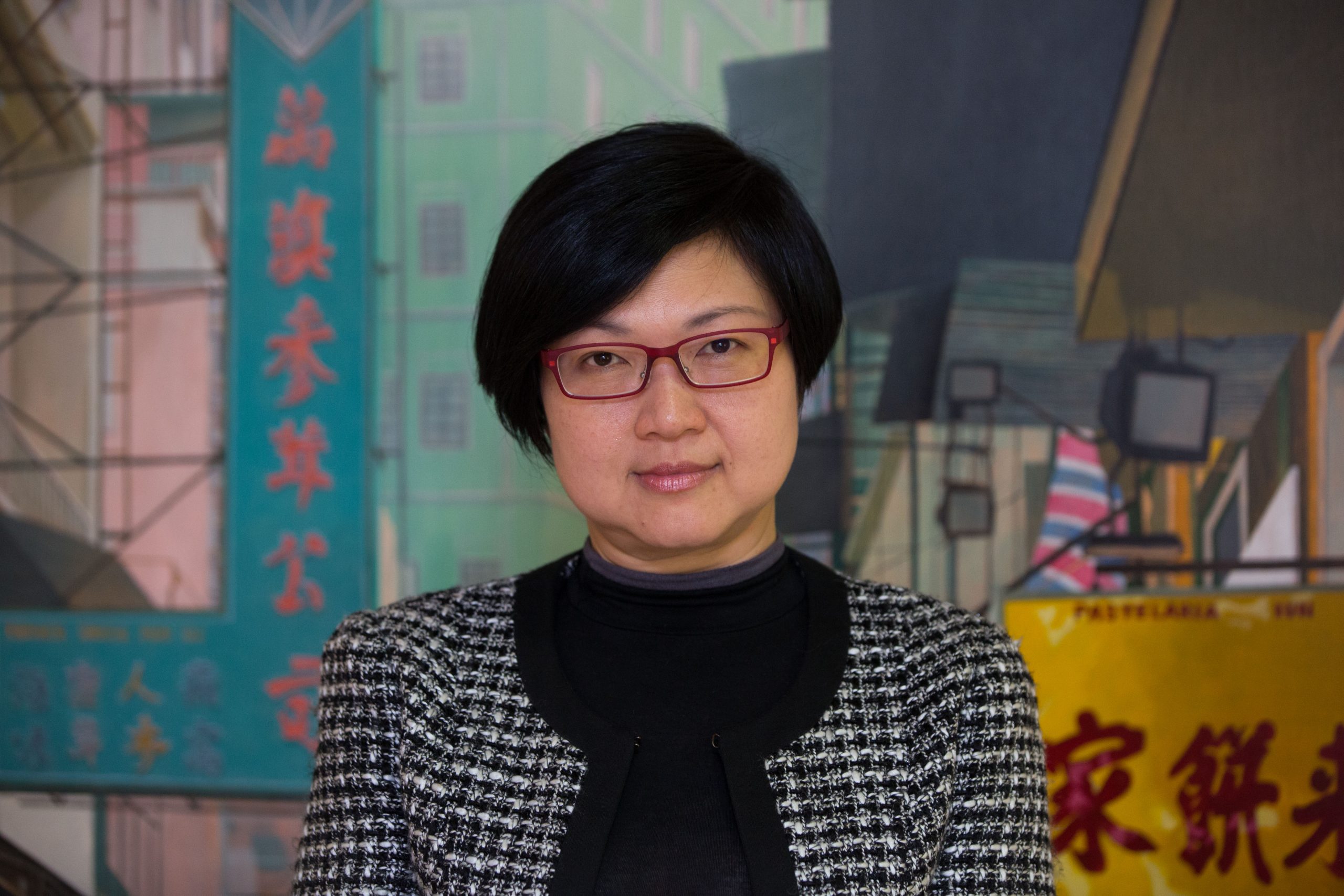 The proactive attitude of the APIEX president was encouraging for the IPIM official, as she told Macao Magazine. Besides showing "much willingness to collaborate," the head of the Mozambican agency informed IPIM that it had already created a task force within APIEX to prepare the initiative, which will be coordinated with the counterpart government agency in Macao.
Even before MIF and PLPEX 2018 in October, Mozambique will have another opportunity to showcase its economy and companies this year, at the business opportunities meeting annually promoted by IPIM, to be held in Lisbon on 21–22 June. Ung explained that the event's first day will include panels with specific themes for each country, which each representative will be responsible for developing. In Mozambique's case, they may involve mining projects. Also in Lisbon, IPIM will hold a dinner to promote MIF and PLPEX, while Forum Macao will celebrate its 15th anniversary with a cocktail reception.
Ung's meetings in Maputo also served to present to local authorities the new business federation, which should be fully established before the Lisbon business meeting, and also the new IPIM department meant to serve Portuguese‑speaking countries, the Lusophone Markets Economic and Trade Promotion Department, which will be a "focus point for all Portuguese language countries when they need something from Macao." The new service has been shown to the Forum Macao delegates, who will now submit a list of projects to IPIM, said Ung, adding that the list will be translated into Chinese and placed on the portal, with the aim of "finding partners from China or Macao for these projects." Some delegates have already submitted projects; it will now be necessary to plan how to attract investors.
"The Forum delegates very much agree with this: before, IPIM went after them; now, they seek IPIM," said Ung. Instead of major events, IPIM can now "organise a delegation more focused on a project," bearing in mind the specific needs of the investment promoters and the interest of Chinese investors. This year will also benefit from new services providing information about each country, with a database of IPIM representations, so there should be "more solid results from investment projects."
In Maputo, Gloria Ung was also in contact with Chinese diplomatic representatives and investors such as Charlestrong Engineering, Technology and Consulting Ltd of Macao, involved in major housing construction projects in Mozambique. For the IPIM official, that company has been able to transform the specific advantages pertaining to Macao, such as language or culture, into means of gaining entry into the Mozambican market. It's an example, among others, that "Macao really is acting as a platform," said the IPIM official.
The decision was based on cultural affinities, the quality of the Mozambican workforce, as well as strategic factors such as less market competition compared to other countries like Angola.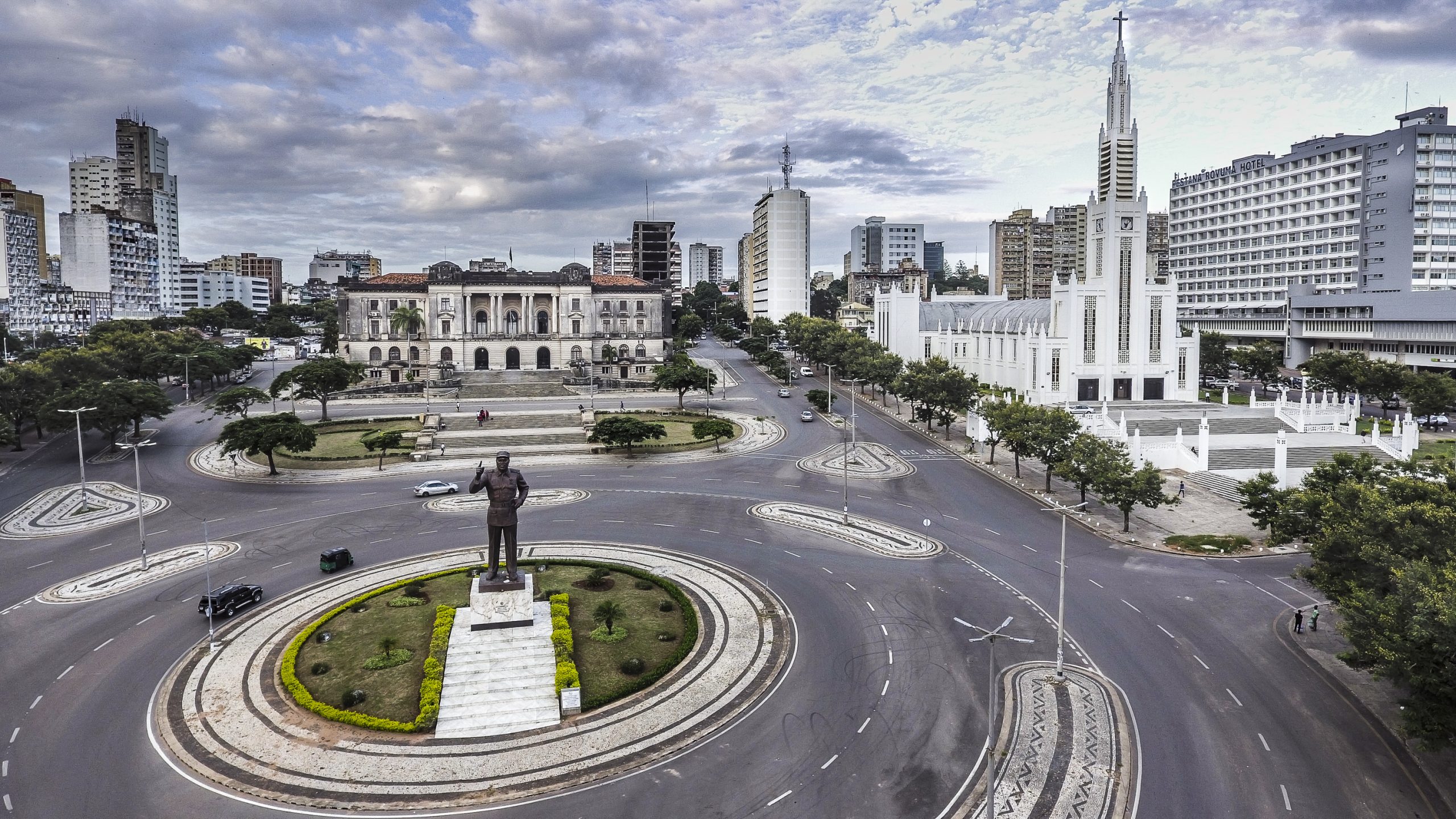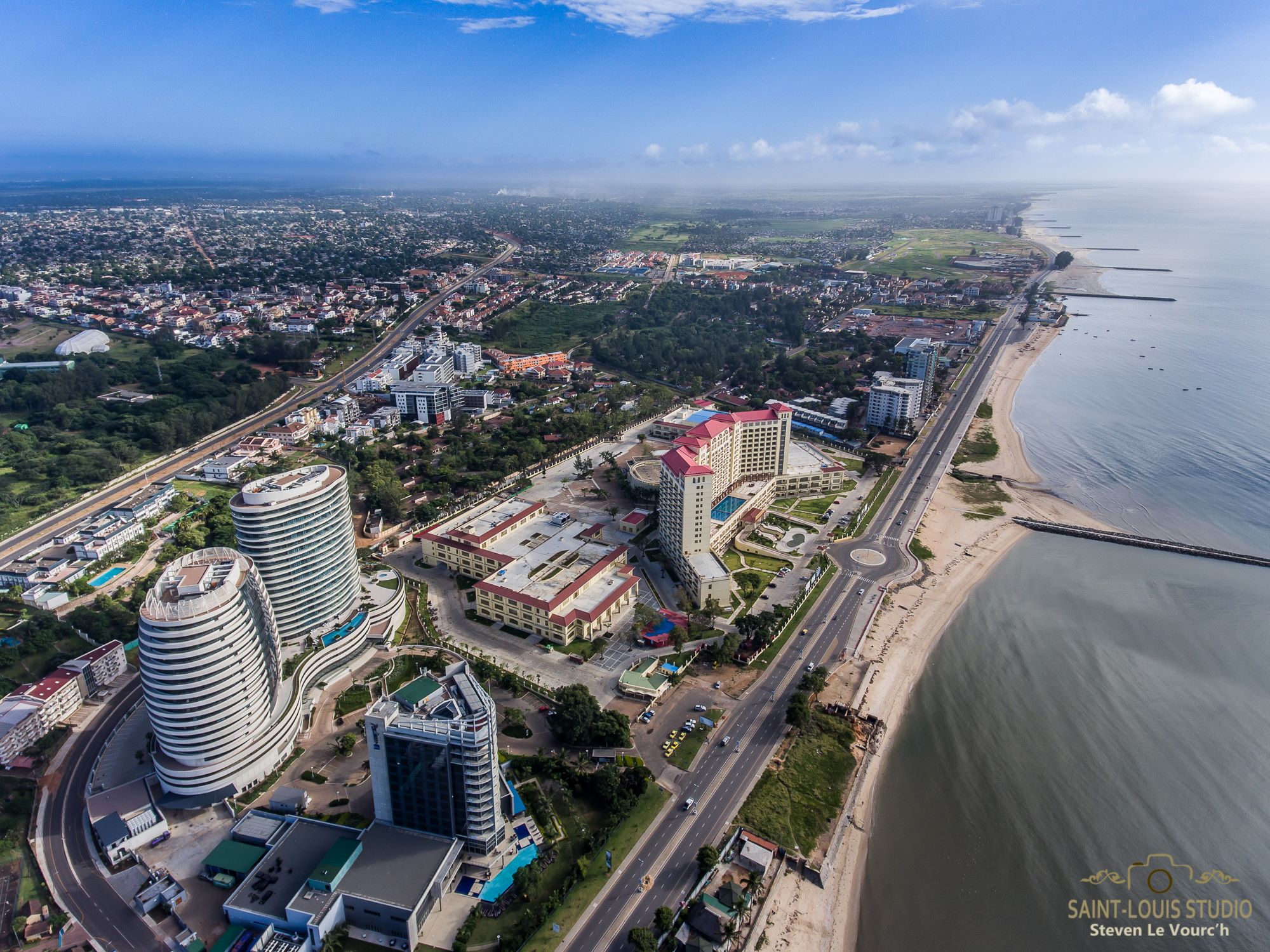 Macao's 'embassy'
While the Maputo–Catembe Bridge will change the postcard view of Maputo, other Chinese projects are also reworking the city. Among them is the Maputo AFECC Gloria Hotel, which opened just over a year ago, a 14‑storey tower with Chinese‑influenced architecture. Located in Costa do Sol, a sought‑after leisure area where major shopping centres have emerged to serve the capital city, this five‑star hotel endowed the city with a new conference centre, gaming rooms, and a supermarket with Chinese products. Its restaurant serving Chinese cuisine is also much appreciated by Mozambicans.
The city will soon also count its first restaurant specialising in Macanese cuisine, besides serving typical Chinese and Mozambican dishes. Situated on an 800‑square‑metre property in downtown Maputo next to the Ministry of Industry and Commerce, it will be built in the Macao colonial style, similar to buildings found in the Inner Harbour area of the Chinese city. Behind this project contracted by the Mozambique Ministry of Culture and Tourism, is Macao's Charlestrong.
Charlestrong has been in Mozambique for five years, a country where the group chose to begin its internationalisation process. The decision was based on cultural affinities, the quality of the Mozambican workforce, as well as strategic factors such as less market competition compared to other countries like Angola. In 2014, it signed a contract for its first project
in the country, in partnership with the Housing Development Fund of Mozambique: the second phase of the Olympic Village, comprising 240 apartments, an investment of US$30 million financed entirely by its own capital. The houses were built with innovative materials, especially the new light steel technology, and went on the market in 2016. Charlestrong's vice‑president Afonso Chan explained to Macao Magazine that the start of the marketing process coincided with the donors crisis, which impacted the economy and devalued the local metical currency, affecting sales until the present.
Despite the persisting difficulties, Afonso Chan is confident about ongoing contacts with the Mozambican government to dispose of the dwellings. "There is a big need for social housing and we're studying solutions so that we can sell [the houses] to a commercial bank, companies and ministries… The economy is recovering and many groups are knocking on our door to negotiate the purchase of the houses."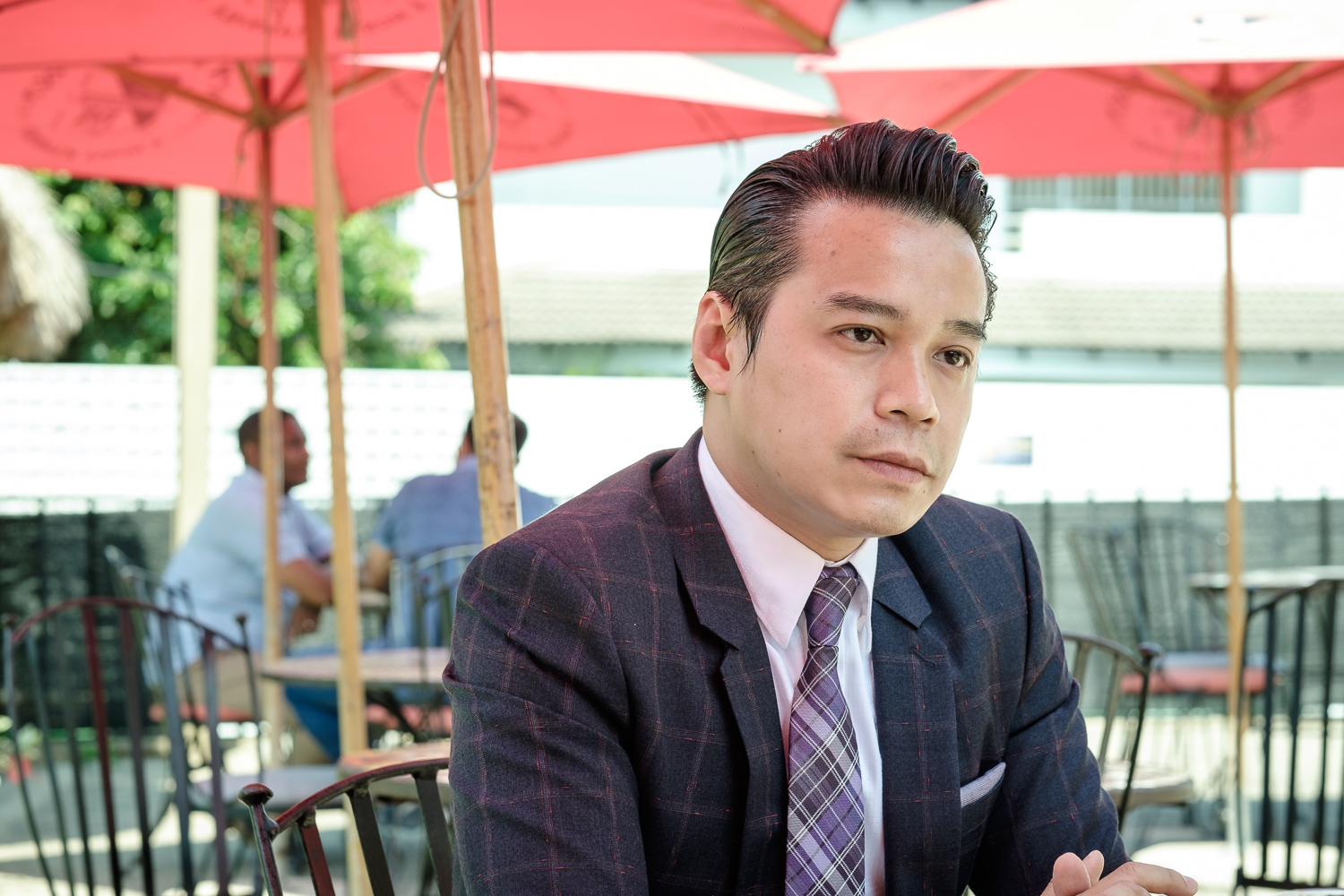 Charlestrong has an extensive portfolio of projects in Mozambique, and it continues to grow. Among them is an agreement with the government signed in 2015 to build 35,000 social houses throughout the country, which awaits financing. "Some Macao commercial banks, such as BNU, which is one of our partners and has always shown goodwill, have taken the initiative of learning about, contacting and communicating with our company. BNU is a sister bank of BCI de Moçambique and it's very likely that we will eventually cooperate with those two banks so we can go ahead with the project," Chan said.
A study is now being conducted for a project to build a thermal coal plant in Tete province. The rationale behind the project… is Mozambique's ongoing shortages in the sector.
The cost of the initially‑planned US$1.3‑million investment should drop due to lower housing construction targets, whose total may fall to around 800, using a more basic construction model. The project, which may get under way this year, extends throughout the country. Charlestrong has indicated that it may bring to Mozambique a construction materials production line, which would also help cut the project's costs. Some state construction companies have also shown interest in participating, even with financing. Among the Macao company's strategic partners in Mozambique is CMEC (China Machinery Engineering Co‑operation).
Confident about the prospects of Mozambique's economic development, and using the experience gained in recent years, Charlestrong is also moving forward in the energy area. A viability study is now being conducted for a project to build a thermal coal plant in Tete province. The rationale behind the project, which involves the state‑owned EDM (Electricidade de Moçambique) power company and the National Energy Directorate, is Mozambique's ongoing shortages in the sector. It envisages investment of nearly US$300 million; construction should begin in 2019 and end in 2021 or 2022, providing the region with 300 megawatts of energy.
Charlestrong has used its relationships with various Mozambican government departments to also act as a catalyst for investment by other Chinese groups. Such is the case of Mozambique's first factory for outfits and uniforms, contracted in late March with the Interior Ministry, an investment estimated at US$20 million. Chan explained that the project is part of the official policy of boosting Mozambique's production capacity, while also fitting in the B&R strategy.
Afonso Chan, a former 9‑year Forum Macao employee, believes that Charlestrong's project is also a visiting card, showing Mozambique what Macao can do, a role similar to David Chow's project in Cabo Verde.
"We're striving hard to show the market that Macao is indeed a good platform between China and the Portuguese‑speaking countries. We're using our advantage to cooperate with our Chinese partners, to jointly invest in those countries," he said. "Macao has good investors who are doing good work in those countries, and we are just one of those companies."
Chan is a fluent Portuguese speaker and very familiar with Lusophone culture. He rejected the idea that Macao's companies do not have capacity to invest because they are mostly small and medium‑sized enterprises, countering that synergies can be found with Chinese companies. "Macao has the advantage of being the only Chinese city where Portuguese is an official language; we have the advantage of culture and friendship," said this Charlestrong official. "Our company's good results should serve to influence more citizens from Macao."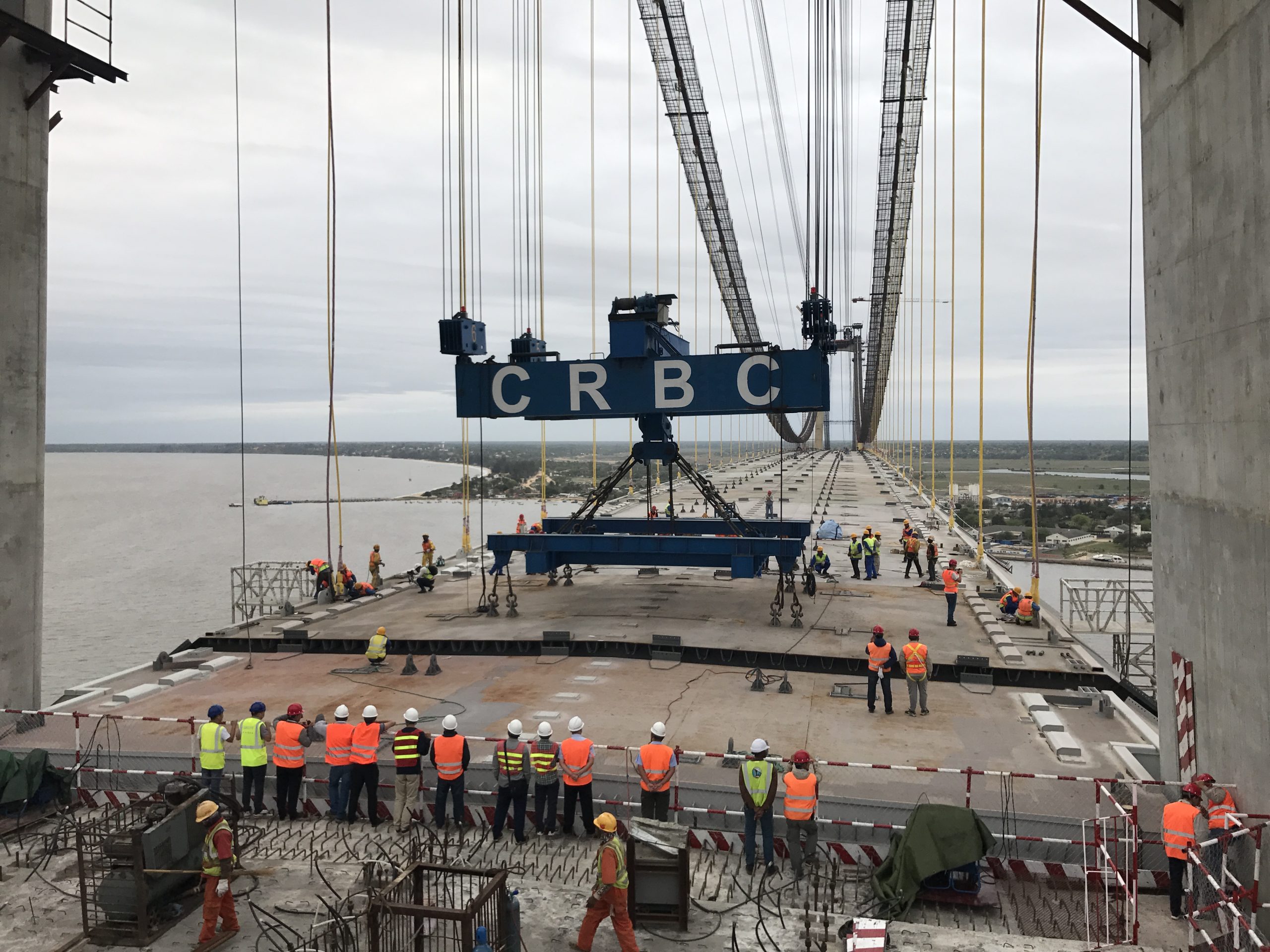 ---
Co‑operation portal welcomed in Mozambique
Mozambican entrepreneurs and exporters support increased use of the Economic & Trade Co‑operation and Human Resources Portal between China and Portuguese‑speaking Countries.
Use of the Portal by small and medium‑sized Mozambican enterprises opens a new window for contacts. They can publicise their businesses and search for potential partners willing to invest in improving services and modernising methods in order to reach new markets.
It also contains information about support for hiring skilled professionals qualified in Portuguese and Chinese, likewise creating new opportunities for business, contacts, and exploitation of new markets.
The opportunity to publicise Mozambican food products on the Portal, along with the availability of information about fairs and conventions, enables Mozambican producers to enter a huge market, opening doors to partnerships and business deals previously hard to access.
The upcoming Macao International Trade and Investment Fair and the Portuguese‑speaking Countries Products and Services Exhibition (PLPLEX) may lead to more use of the Portal by Mozambican entrepreneurs, who have confirmed their presence at both events.
In an increasingly globalised and digital world, some of the entrepreneurs contacted by Macao Magazine suggested that the Portal should include short promotional videos in Portuguese and Chinese about what Mozambique produces and exports, along with a list of potential sectors in China that are looking for partners, especially when it is increasingly evident that the Guangdong–HongKong–Macao Greater Bay Area will become a major pole for development of southern China, able to generate partnerships, new businesses, and new professional careers.
The Portal can be a complementary instrument for publicity, products, companies, and those interested in partnerships and business, not just with Mozambique but with other Portuguese‑speaking countries (PSC) as well.
The Macao Trade and Investment Promotion Institute (IPIM) continually updates the Portal's content, adding economic and business information on relations between China and those countries. Interested parties can thus learn more about them and the sectors where business deals and partnerships are being developed.
Launched in 2015 by the Ministry of Commerce of the People's Republic of China and the Secretariat for Economy and Finance of the Macao government, the Portal is coordinated by IPIM, with Forum Macao as special co‑operation organisation for the project.
The many services supplied by the Portal actively complement the actions undertaken by the government, and institutions linked to promotion, bolstering Macao's role as the de facto economic and financial platform between China and PSC.
---
Interview with Mozambican Industry and Commerce Minister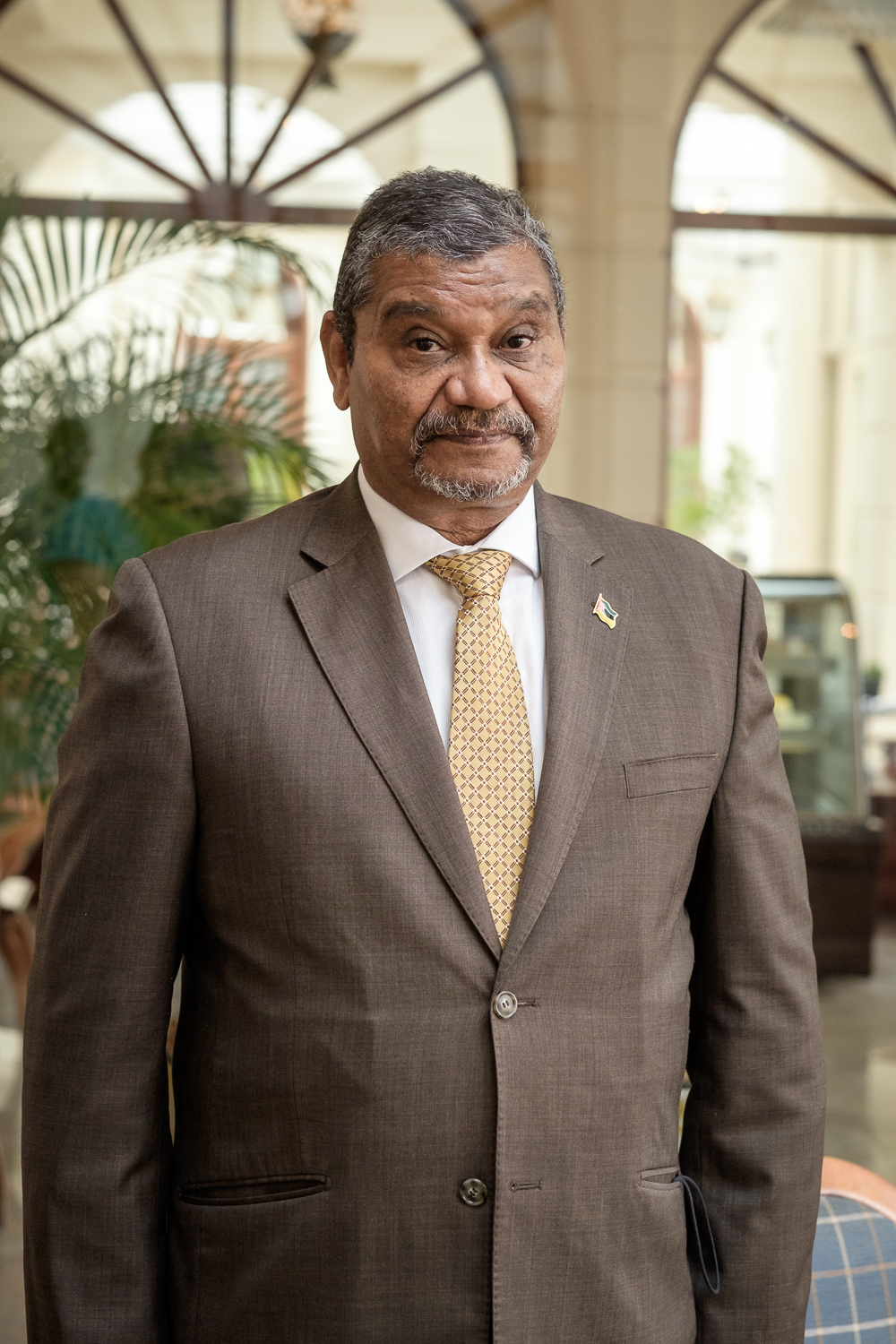 Ragendra de Sousa
In an interview with Macao Magazine, Mozambican Industry and Commerce Minister Ragendra de Sousa explained what his country can offer to foreign investors, especially China, as well as measures the government plans to implement to boost the country's growth.
The minister also spoke about Macao's role as a platform in relations between Mozambique and China and referenced his country's participation as a privileged partner in the upcoming 2018 Macao International Trade and Investment Fair, a prime opportunity to expand the country's international presence, showcase its potential, and seek partnerships and business deals.
China's public and private companies are present in many African countries. What are Mozambique's specific advantages compared to other countries on the continent?
Mozambique is part of various blocs such as the Southern African Development Community, the Community of Portuguese Language Countries, and the Commonwealth. We have a young population, mostly under 25 years old, and the country is well‑situated geographically. It is a bridge between Asia and the rest of Africa and the world. From Asia to Europe – Portugal, for example – whoever doesn't use the Suez Canal has to pass by Mozambique, so our location is a valuable asset.
We have natural, and specifically mineral, resources which can eventually drive fast growth. Exploitation of our world‑scale coal and gas reserves could raise our per capita GDP from around US$400 to US$3,000. And here I'm just talking about the known reserves… I'm convinced that much more can still be found.
Is there any specific project for in‑country industrial processing of locally‑extracted resources, such as the one associated to the introduction of added value in pre‑export graphite?
We've been contacting some companies that want to begin making components in Mozambique. In the case of graphite, the mining companies are German and Australian, and they've already got their industrial units installed. So we've contacted potential interested parties, because we don't want to resolve the problem through legislation, forcing companies to locally process such resources.
For example, Mozal produces aluminium which it exports in the form of ingots. We met with the company's directors and proposed the following challenge: given that the company's shareholders are automakers, why not locally produce half‑finished chassis instead of just exporting ingots?
I believe that, although automobile production in the northern region of South Africa is already very automated, there is still room to make our own contribution.
Even if it doesn't create so many jobs, it does bring technology…
It brings technology and more added value. That's all within our strategy and policy for internationalisation, to focus on sectors with potential to substitute imports and diversify exports, and finally to focus on what we call the 'sunk costs' in industry, the cost of basic infrastructure already in place.
We have energy from Cahora Bassa and gas from Inhambane, but we still have to negotiate so we channel some of those resources toward increasing local power production. With that additional power, we'll eventually have more aluminium and more ore extracted from the heavy sands.
As you can see, there's still a lot of room for new investors in Mozambique, but we have to find more solid investors. All of this has to be done without forgetting agriculture, which is an essential sector.
All the areas I've mentioned are export‑oriented, though at the same time, they function as generators of income that can be channelled toward food production and investment in education and health.
The peaceful transition in Zimbabwe will result in more use of our ports, such as Beira, while demand for services will also increase. We're investing in the port of Maputo, specifically in deepening the access channel so it can receive larger vessels. The Macuse railroad linking Tete to Zambézia will open yet another corridor.
On the other hand, together with several potential financial backers, we are developing the industrial park concept, basically focusing on light industry – refrigerators, irons, radios… local production. We already have confirmations from some Indian and Chinese investors and even the Germans have expressed interest in joining this light industry process. We have iron ore in commercial quantities for the next 150 years, according to the latest estimate, so we're going to enter heavy industry. We have iron and steel. Coal, energy, and gas abound. The basic ingredients for development are here.
How do you view the role the Chinese public and private sectors have been playing in the Mozambican economy?
Chinese investment has been through various phases. Initially, as soon as a project was identified, China would support it with 25 per cent. But that's over. China is much more demanding in its investments: it now requires a business plan, it asks the country if it sticks to its priorities. But China plays an important role which unfortunately is not always appreciated by small retailers.
We have iron and steel. Coal, energy, and gas abound. The basic ingredients for development are here.

Ragendra de Sousa
But from my position, I understand that we have to view the economy in terms of consumption and production. I'm not the minister of merchants, I'm the minister of Commerce, and the function of commerce is to satisfy consumers. I'm not the minister of industrialists, I'm the minister of Industry, which has to produce goods that satisfy consumption and employment. That's the way we look at both industrialisation and the production process. We don't want to directly interfere – we want to interfere indirectly, with incentives, upholding the notion that businesspeople have to grow but not at the expense of consumers.
The Belt and Road strategy may change global trade flows. Mozambique is very close to what is the centre of that strategy on the African continent. How can the country position itself and prepare for that initiative?
You have to understand that China has more than a billion inhabitants and will soon hold its first exposition as an importer. The period of China being the world's production machine is over. They exported, earned money and real salaries rose, but China is changing, industries are being displaced. Like America or France, it's going to have to change its economic framework – and that's where Africa fits, just like Asia, as a potential beneficiary.
We're ready, with the industrial park concept. Our population is small – 30 million people. Industries that come here have to produce for the global market while satisfying the internal market of Mozambique, not the contrary.
Mozambique will be spotlighted at the 2018 Macao International Trade and Investment Fair. What do you expect from that event regarding your country's international projection?
Macao has a very important global role, in the present as in the past. Our presence in Macao aims to boost the internationalisation of our economy. We're going to Macao with the goal of showcasing our potential and what we have here now. And we're going to make a major effort to prepare our entrepreneurs. The government isn't going to go looking for them. We create the conditions and our entrepreneurs have to get moving, seek partners…
Is the business sector prepared to attract those partners?
It is, but it has to improve, as always. To merely attend, do a deal or make millions depends on the way of thinking, and as a government, we're trying to change the way our entrepreneurs look at business.
Forum Macao is celebrating its 15th anniversary. Do you think Mozambique has worked sufficiently with that body or should it do more?
We should do more. But note that we have the problem of quantity and quality of people. There are still too few of us for the country's potential. For that industrialisation I mentioned, we would need a battalion of electro‑technical engineers and we have twenty or thirty; we simply don't have the personnel. The challenges are huge, and we have to look to Macao, to China, India, Europe, Brazil, the AGOA [African Growth and Opportunity Act]… We do what we can, but more can always be done.
Who is Ragendra de Sousa?
Ragendra de Sousa has a master's degree in social demography and agricultural economics from Cornell University in the US and a doctorate in development sociology from the same university, as well as more than 15 years of experience in the public sector, in the ministries of Education and Agriculture. In the private sector, he has served as manager of Mecanagro, a company for the provision of mechanised agricultural products, and worked in the Zambezi Development Planning Office (GPZ). From 2014 to 2016, he was part of the team of consultants drawing up the development strategy for the Cahora Bassa hydroelectric complex. Since 2006, he has taught university courses on econometrics, economic development and international finance, and in 2015, he published an analysis of Mozambique's public debt, the most recent in a long series of studies on the micro‑ and macroeconomics of Mozambique. Four years ago, he also became an economic advisor to the Frelimo Party. He became minister of Industry and Commerce in 2017, having served as deputy minster since 2016.
---
Interview with the president of APIEX
Lourenço Sambo
The president of the Investment and Export Promotion Agency (APIEX), Lourenço Sambo, described China's interest in investing in Mozambique, potential future opportunities in the bilateral relationship, and his country's presence at the 2018 Macao International Trade and Investment Fair, to show what the Mozambican economy can give to China.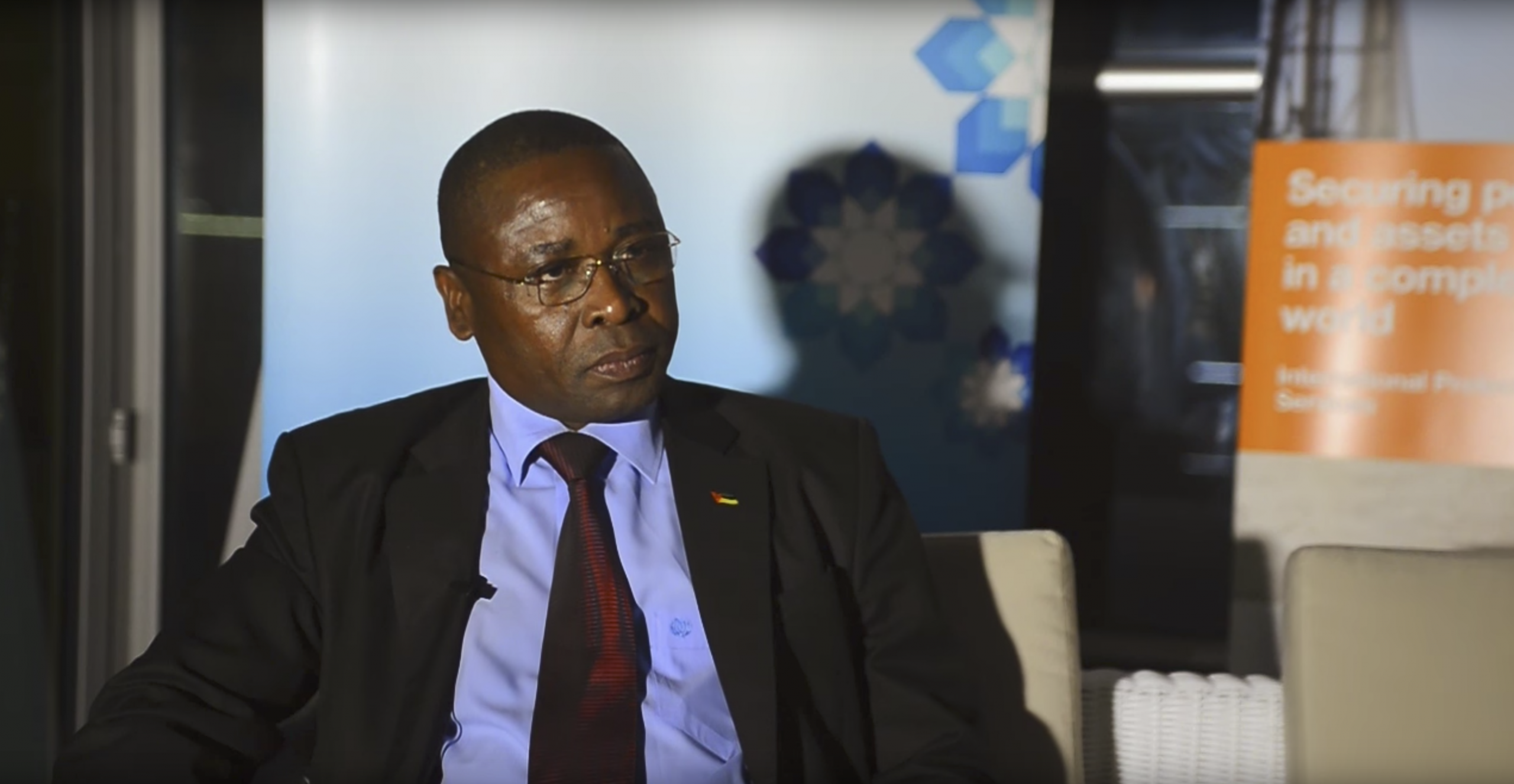 How is Mozambique positioning itself for the expected increase in the exploitation and export of natural gas?
Mozambique has a very clear plan about how to use its energy resources until 2030. We know what we're going to do with the gas, how we're going to use it, where to place our share, in either the regional or the pan‑African market. That's why we signed the African Continental Free Trade Agreement in March 2018 along with the countries at the African Union Summit in Rwanda. We want to place our products and the first market we have is Africa, sub‑Saharan Africa.
We're supplying energy to the whole region; we have a gas pipeline that goes to South Africa and can have another for Zambia and Zimbabwe… Those countries won't be using electric cars in 20, 30 or 50 years; they're going to need gas, natural gas. We have to harness our resources and show them to the world.
Which sector or sectors appear more interesting to the potential investors you have contacted?
The sector investors are most interested in, from the financial standpoint, is undeniably natural resources, specifically hydrocarbons. In 2014, we launched 15 areas, 6 of which are now in the prospecting phase. Recently, in a packed Cape Town auditorium, everyone wanted to go to Mozambique because of everything that has to do with mineral resources: graphite, which we're already mining; coal, likewise; and the gas we're going to exploit.
This new reality poses a new challenge, that of changing the country's economic structure. The traditional resources are obviously there, like agriculture and fisheries. But I remind you that only in Africa do people still think in terms of organic products, something that no longer happens in Europe and much less in the United States.
We have to pay close attention to the issue of industrialisation, which is a major challenge. Africa has a huge deficit in industrial terms and we have to switch from an economy based on natural resources to an economy of manufacturing and innovation.
When APIEX examines an investment project, what are the points it most values?
First, we have the creation of jobs, which is extremely important. The second point has to do with the impact on wealth creation, something that makes the product grow. The third concerns the value of the natural resources. In overall terms, we want to achieve an increase in GDP, which is still very low. An investment project also has to have an export component, to improve our trade balance, which has been negative for decades. This situation cannot continue; we have to export more than we import.
In sector terms, our strategy is based on four large areas: agriculture, agro‑processing, infrastructure (telecommunications, energy, etc) and tourism. That last sector is very important for us, because it is able to create a large number of jobs.
Have you sensed a great deal of interest in Mozambique, specifically from Chinese investors?
China's action is not just centred on lending. The focus is currently on the establishment of industrial parks to boost our productive capacity. In Africa, China's internationalisation is based on small and medium‑sized companies, while in Europe the emphasis is on acquiring large groups with international presence.
Note that in the last 10 years, China has always been one of the top investors in Mozambique, and everything indicates that it will continue to be in the near future.
What does Mozambique lack for a special partnership with China in production for export?
We have a strategy in terms of industrialisation. But what's missing is a plan, a clear vision. We need a focus, an action plan for each strategy plan we approve. How can we apply that? Then we have the disadvantage of having an economic model which is not very good – each sector has its strategy, leading to inter‑sector competition within the country. There has to be a 'general staff' for the economy, an integrated development plan.
In which sectors can Chinese investment be more useful for Mozambique?
In all of them. Just look at the key sectors. Priority number one is agriculture and the Chinese are doing a lot in that area. Second is infrastructure. Who's building bridges and roads? The Chinese. Third is energy. Although slight, we do have China Energy Investment, which has signed several agreements to invest in both distribution and production infrastructure. China has money that will be used to acquire more stakes in transnational groups operating in the Rovuma Basin. Then there's tourism. Who has the best hotels in the country? China. So in those four strategic sectors, China has conditions to invest, and it's investing.
Are there sectors where Chinese investors have shown more interest recently? In the last year, for example?
Above all, China has shown interest in the area of natural gas. Another area it's trying to enter is finance, financial services. China wants to first gain a foothold in the market so it can later move in.
Is the opening of a bank with Chinese capital foreseen?
China is a shareholder of Barclays Africa [soon to be ABSA Group], and it keeps on buying shares. China will buy the Portuguese banks that are in Mozambique and enter the banking sector via that route. China is using a platform that already exists.
The financing question is important in the current situation. Due to last year's events in Mozambique, it has become harder for a company to go to a bank and get credit for a project. So how, and where, can financing be sought?
Sometimes I'm a bit controversial… Some people aren't satisfied, because we have the problem of hidden debts, so they don't support our state budget… But I say, "That's good!" Because we really must begin to value the resources we have and realise that they need to be monetised. To do that, we have to think of project financing. We have a development bank: Banco Nacional de Investimento [BNI]. It's 100 per cent state‑owned and it has to be empowered, given instruments so it can work.
Priority number one is agriculture and the Chinese are doing a lot in that area. Second is infrastructure. Who's building bridges and roads? The Chinese.

Lourenço Sambo
The capital market has to be reinforced and guarantee funds are needed. There are often ideas, bankable projects, but there are no guarantees that they can work. The market is huge, and not just in this phase, because in the next two, three or four years we're going to have a large capital inflow due to hydrocarbons. We need to have a strategy for financing our own economy. The biggest incentive for doing business is the presence of infrastructure. Where there are roads, there's commerce. If I have telecommunications, I can get things done.
The Chinese government's Belt and Road Initiative is arriving and is already evident in nearby Kenya, for example. Mozambique is very close to what's happening. How is it preparing to attract projects?
Kenya, Ethiopia, Zambia, and Mozambique are part of PIGA [Partnership for Investment and Growth in Africa], a platform for sustainable economic growth in Africa which China aims to develop via the China‑Africa Development Fund. The platform is a joint effort with the United Kingdom. This year, APIEX will take to China 18 companies with quality projects under that platform.
We also have to know how to use the platform that Macao represents. At the upcoming Macao International Fair, we'll be the partner country and we already have a Chinese province to work with. We have to take advantage of the fact that, for us, China is a strategic partner. But we have to define what we want. Mozambique has to draw up an action plan to make bilateral co‑operation possible.
APIEX has a very well‑designed strategy, approved in October 2010, with five pillars: change the business environment, which has to do with the country and institutions; ensure institutional training in the public and private sectors; modify procedures; determine target markets very clearly and know what we want from Asia, what we want when we go to America or Europe; and lastly, the creation of a national business community, because we cannot believe that we're going to develop the economy with foreign direct investment alone. The emphasis has to be on projects with local content.
In foreign trade and investment terms, do you think that Mozambique nowadays looks more to Asia than it did five or ten years ago?
It does, without a doubt, and for a very simple reason: a large part of the raw materials go to Asia. The coal goes to Japan and India, the gas to China. And then there's the limited and very demanding market of the European Union, where we can barely sell anything. What we do sell is via the Netherlands, placing aluminium.
Unfortunately, as a country we do not have a foreign trade strategy, we don't have an outward vision. We don't take advantage of the African Growth and Opportunity Act [AGOA], we don't benefit from the European Union's instruments, and when China opened its market to a hundred of our products, we entered but didn't earn much.
What specific results do you expect from Mozambique's prominent place at the 2018 Macao International Trade and Investment Fair?
Our participation as guest country in the Macao International Fair will allow everyone who visits the fair to gain a detailed understanding of what Mozambique has to offer.