With bilateral trade reaching over US$6 billion last year, a yearly increase of 7.4 per cent, China and Portugal are important strategic partners with bright prospects ahead.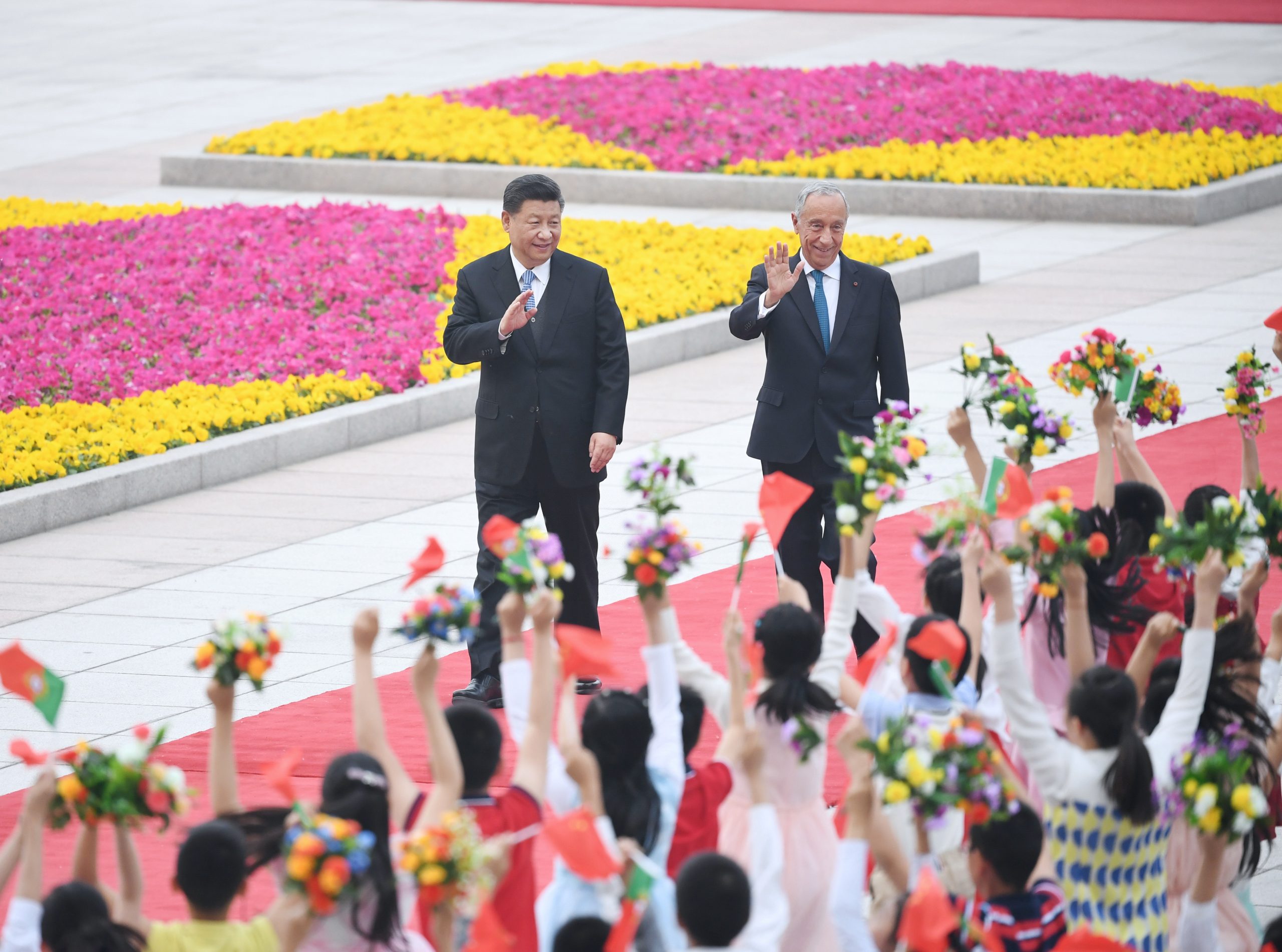 The emphasis of the role of Forum Macao was underscored as one of the main topics during the official visit of Portuguese President Marcelo Rebelo de Sousa to China, which concluded on 1 May in Macao.
"The objective is to give more power to Forum Macao, something that was obviously sensed by all parties, especially by [Chinese] President Xi Jinping's delegation," said Rebelo de Sousa in Beijing during the first leg of his six-day visit to China.
The Portuguese president also underlined the willingness of the Chinese government to focus on the Community of Portuguese Language Countries (CPLP), adding that one of the possible routes "can and should be Forum Macao."
Rebelo de Sousa attended China's Second Belt and Road Forum, held 25–27 April, along with leaders from 36 other countries and delegates from more than 150 countries. He spoke about human rights and climate change in the third working session on the UN 2030 Agenda for Sustainable Development and participated in two other working sessions; he did not attend the opening.
While in Beijing, Rebelo de Sousa hosted top executives from some of the largest Chinese companies investing in Portugal at the residence of the Portuguese ambassador. Guests included Lei Mingshan (China Three Gorges), Wang Qunbin (Fosun International Limited), Xin Baoan (State Grid Corporation of China), Qu Qiuping (Haitong International Securities Group), Li Yong Cheng (Beijing Enterprises Water Group), Pansy Ho (STDM Investimentos Imobiliários/Estoril Sol), Patrick Yu (COFCO), Liu Liange (Bank of China), Guo Chuntai (Tianjin EV Energies Co) and Guan Qing (CSCEC), among others.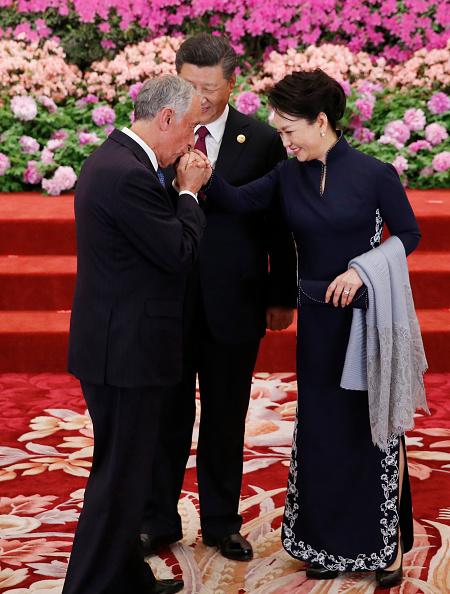 While he praised those in attendance for investing in Portugal during a difficult economic period, the Portuguese president also challenged them to invest more in the "real economy," especially in new companies and business areas. They responded well, he later told reporters, freely discussing ideas for future investment, including some in manufacturing and industry.
Rebelo de Sousa also said that the senior Chinese business leaders were "unanimous" in describing their experience in Portugal as "very positive," and expressed interest in maintaining their presence in the country while also extending it to third countries in partnership with Portugal.
After dinner, the Portuguese president strolled back to his hotel, taking the opportunity to visit some bookstores along the way.
He hosted a second dinner the next day, gathering representatives from the biggest Portuguese exporters to the Chinese market at the Portuguese Embassy. There, Rebelo de Sousa stressed the importance of having Portuguese companies in China and thanked those in attendance for their efforts on that front.
The Portuguese president concluded his time in Beijing on 29 April, meeting with Chinese President Xi Jinping and Prime Minister Li Keqiang together with their respective delegations.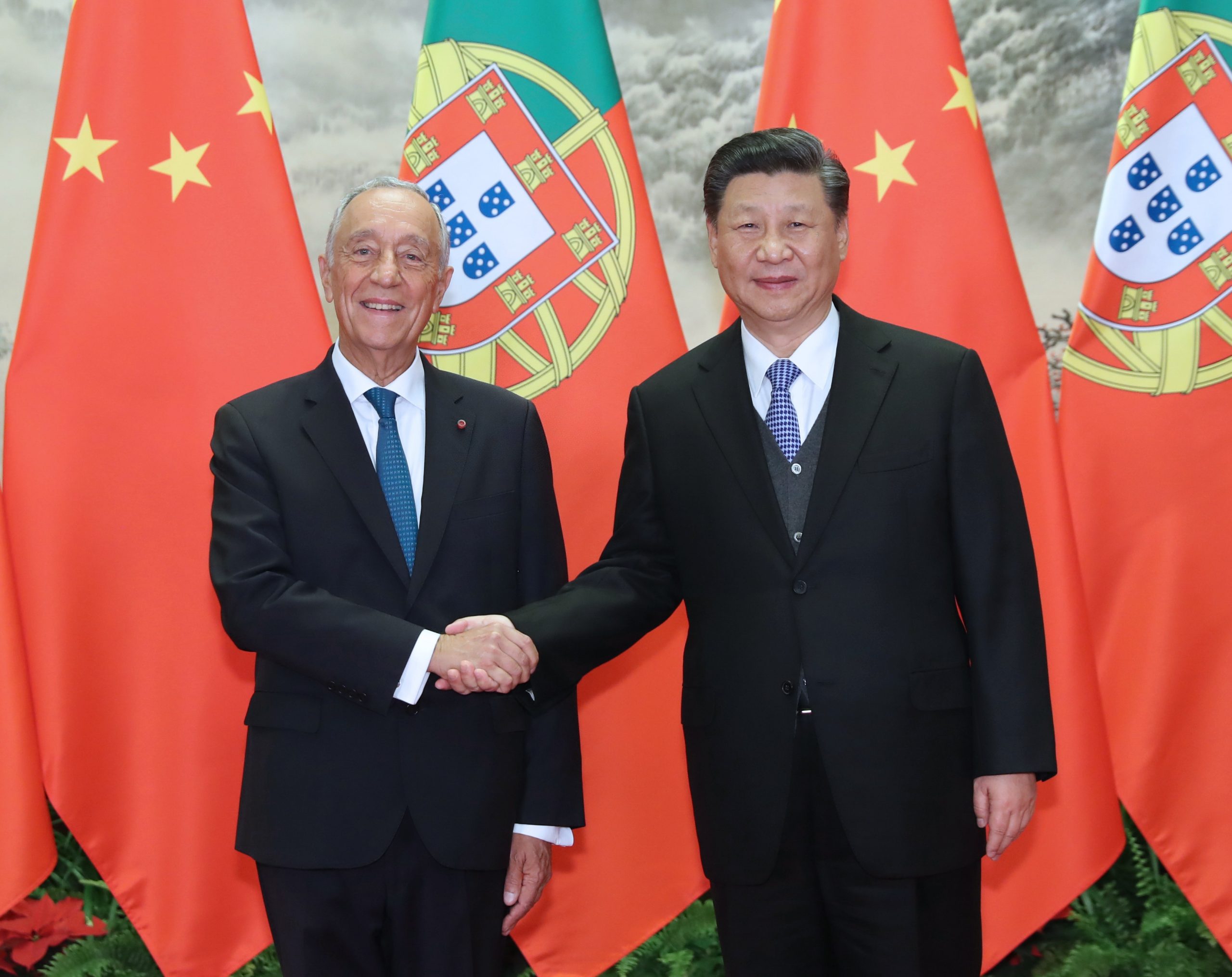 The meeting saw a number of bilateral agreements signed, most notably a Memorandum of Understanding between the Ministers of Foreign Affairs of Portugal and China for the Establishment of a Strategic Dialogue, which replaces the previous Strategic Partnership established in 2005.
Under the new memorandum, Portugal and China will hold regular political consultations on bilateral and international policy issues and increase contacts between government authorities, with mutual visits once a year, alternating between China and Portugal, at the foreign minister level.
Other agreements signed in Beijing include a framework on trade cooperation in third-country markets, signed by the Portuguese Agency for Investment and Foreign Trade (AICEP) and China Export and Credit Insurance Corporation (Sinosure), and a protocol with the Confucius Institute on cooperation for teaching Mandarin in Portuguese secondary schools.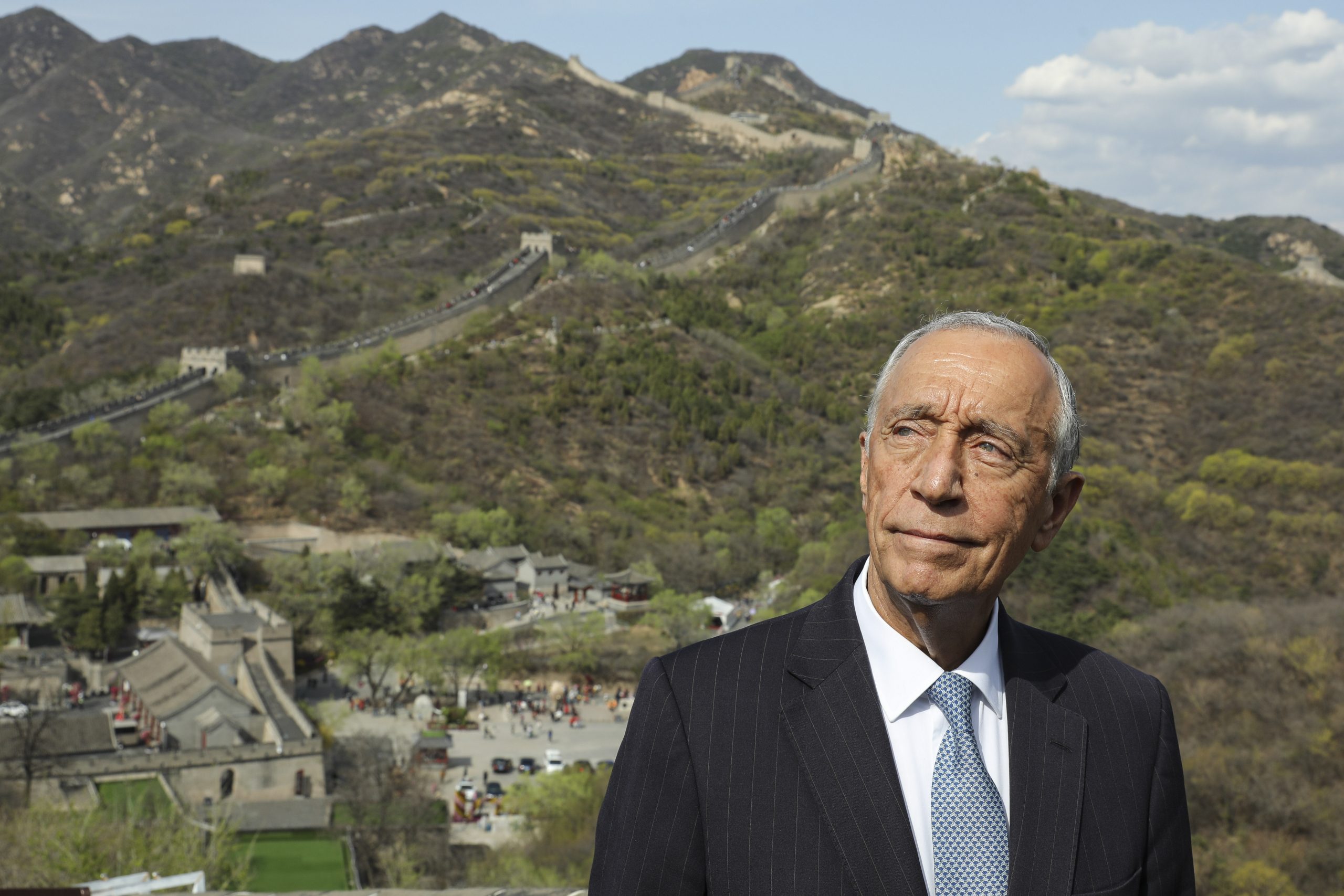 Following a visit to Shanghai, where he met with the local Portuguese community, and then in Macao, Rebelo de Sousa highlighted the importance of language, citing strengthening of such exchanges as being among the main results of his visit.
"It is most important to focus on education – the Portuguese language, Portuguese culture, Mandarin and its teaching in Portuguese schools, and cultural exchange – because this has medium and long-term effects on many generations, more than the many important steps taken in economic and financial matters," he explained.
Rebel de Sousa lauded the "concrete steps" made in this "strategic area," saying that for him, "it is not possible to separate Portugal from the Portuguese language … Portugal has a language fundamental for its projection in the world."
In 1999, only three mainland institutions offered degrees in Portuguese. By the end of this year, he said, 48 Chinese universities will be teaching Portuguese.