After spending 300 days crossing 39 countries in five continents, Joe Chan gained a deeper understanding of the concepts of cycle and balance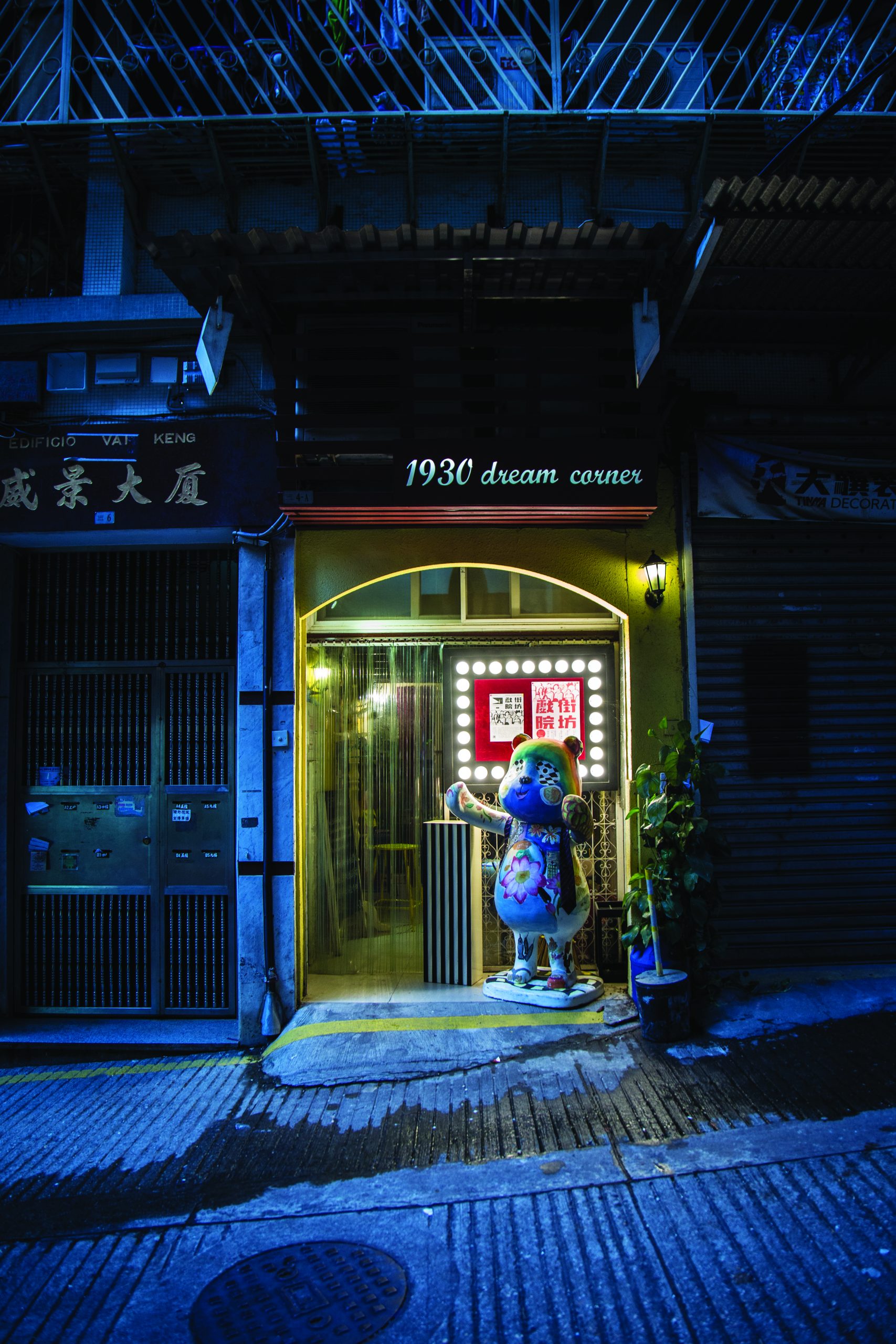 As you walk into 1930 Dream Corner, situated atop Mount Hill in Macao, you will find walls decorated with decades-old newspaper clippings and a floor-to-ceiling map, dotted with handwritten notes left by local people and tourists that tell of their dreams and gratitude to their generous host. Joe Chan established 1930 Dream Corner in 2015 as a sharing space for anyone who embraces conservation and connection. In this place, inspired by the people and experiences so fundamental to the man Chan has become, we glimpse at his own dream of a more connected, sustainable future.
Connecting with the natural world
As chairman of Macao Green Student Union and vice-chairman of Green Future, Joe Chan is no stranger to those in the city who care about environmental issues. He is the key organiser behind many major environmental campaigns in Macao, frequently gives talks at educational institutes, and hosts the travel program "Green Journey" produced by the local broadcaster TDM (Teledifusão de Macau).
"Because of the love for nature, I found my path in life," said Chan. "I take it as my mission to improve the relationship between people and nature."
Sitting on an up-cycled chair in 1930 Dream Corner, Chan shared with us the ups and downs of his journey as an eco-activist. The two-storey sharing space takes its name from his grandfather's generation, an homage to the man who first inspired Chan to dream.
"My grandfather has been such an important mentor to me," said Chan. "He taught me to respect even the smallest creatures in the wild. He inspired me to understand nature from a different perspective."
Born in 1979, Chan was once a troublesome child, getting involved in street fights and stealing. When he reached the age of eight, his busy parents turned to his grandfather for help, changing his life forever.
The pair visited Guia Hill or the Camões Garden every day, and with his grandfather's encouragement, Chan became a curious little adventurer in the wild. He explored secret underground tunnels, collected special stones, and adopted a range of small animals, caring for everything from tadpoles to injured sparrows.
Chan looks back on his childhood as a time of fun and wonders, a time that feels increasingly distant in the rapidly changing city. "I remember I stepped on the grass and would hear the hissing sound made by fleeing lizards. They were once everywhere," he recalled. "I felt very close to nature at that time, but now, I feel like my old friends have all disappeared."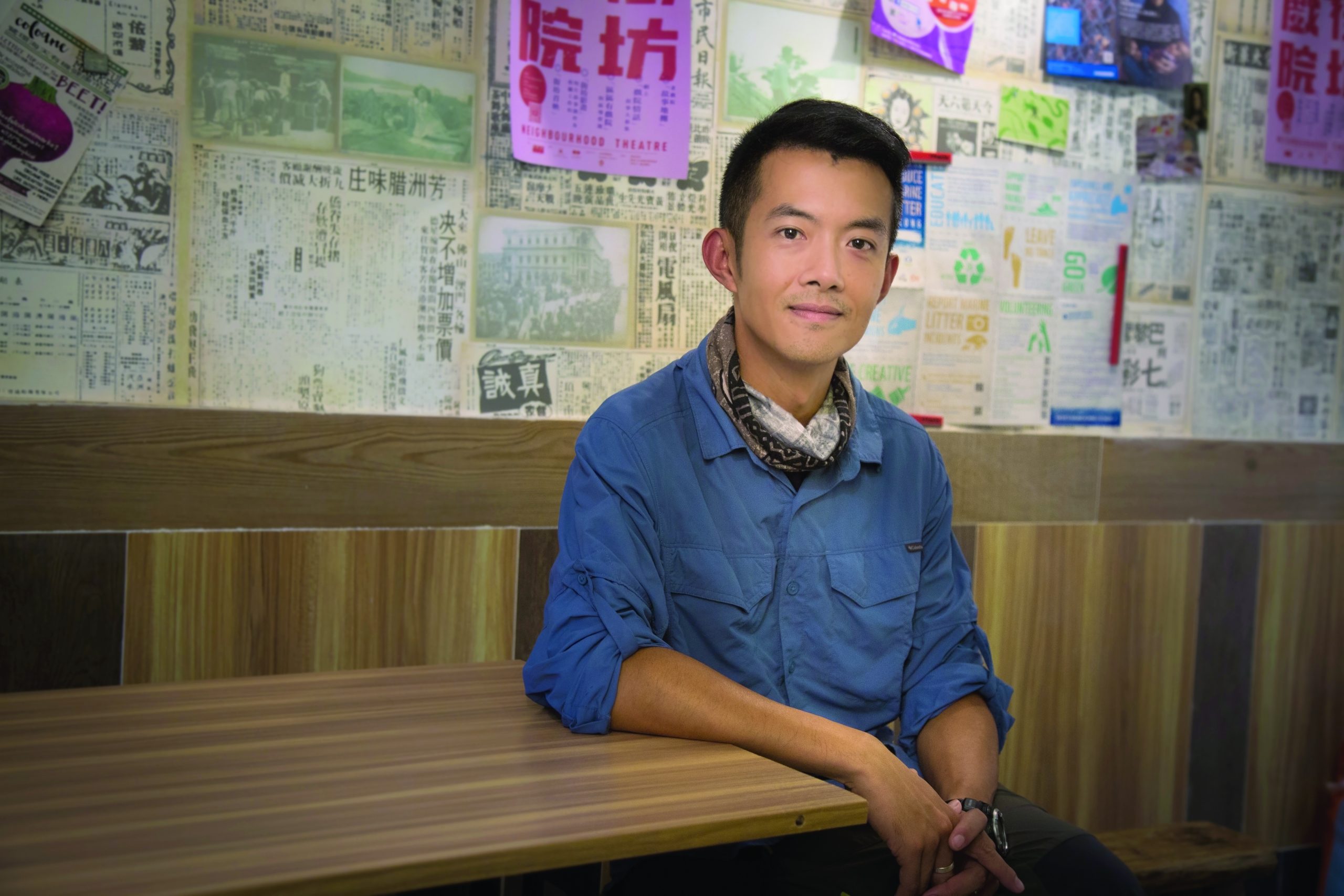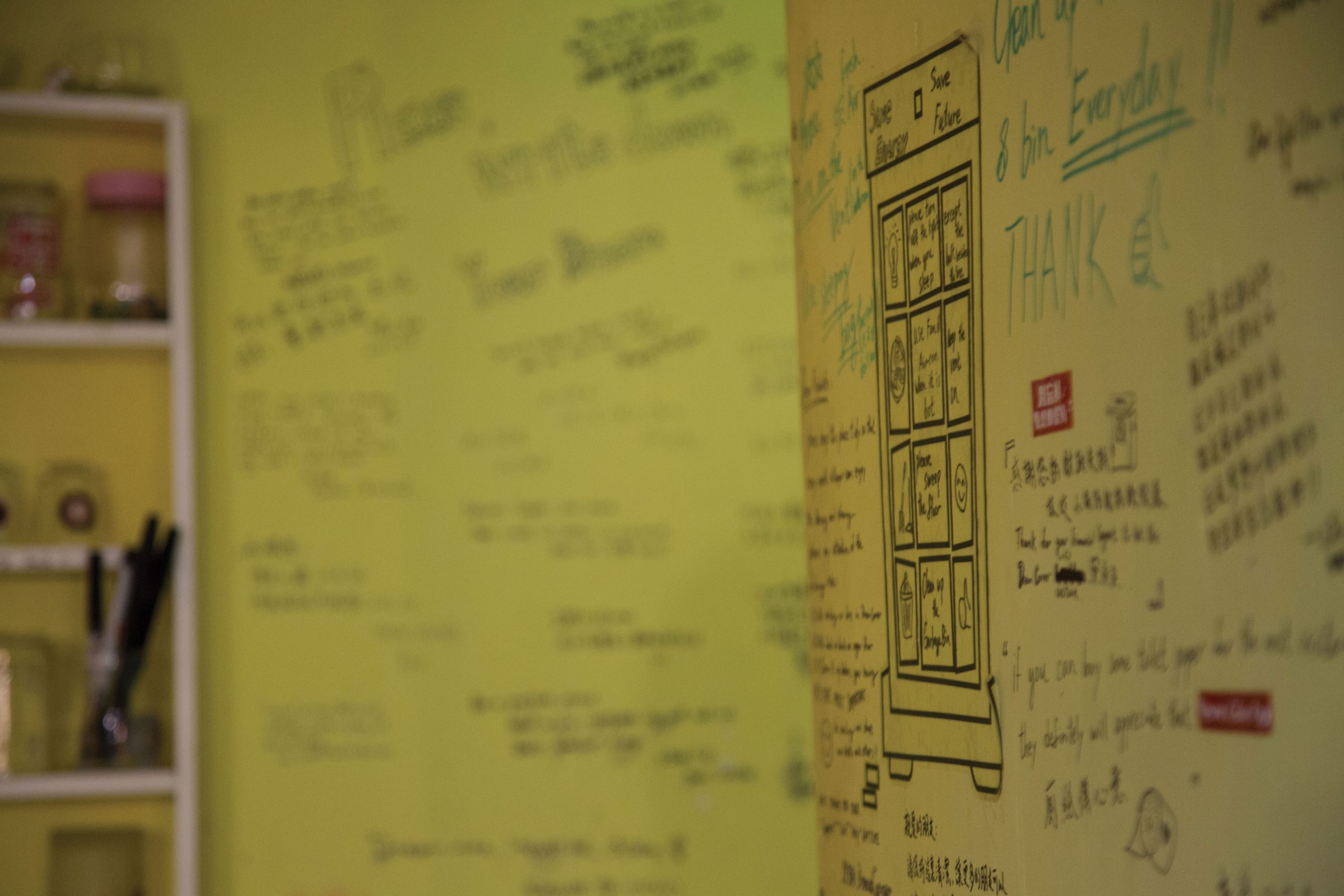 Building a better environment
While working as a biology teacher at Macau Anglican College, Chan established the Macau Green Student Union and Green Future in 2008 and 2012, respectively, in collaboration with like-minded friends. His journey as an eco-activist, however, began much earlier and hasn't always been an easy one.
"My very first campaign took place 20 years ago. I tried to promote garbage classification in Pui Ching Middle School as a member of its student association," Chan recalled. The campaign was a total failure; Chan was ahead of his time, outpacing society even as a teenager.
Chan continued undeterred, obtaining his bachelor's degree in biology at Beijing Normal University in 2002. He joined the newly established Macau Ecological Society, an organisation targeted toward young environmentalists and secondary school teachers, a year after completing his degree. There he took part in a variety of environmental initiatives, from organising petitions to saving street trees under threat, through to promoting waste collection and the annual Bird Protection Week in Macao.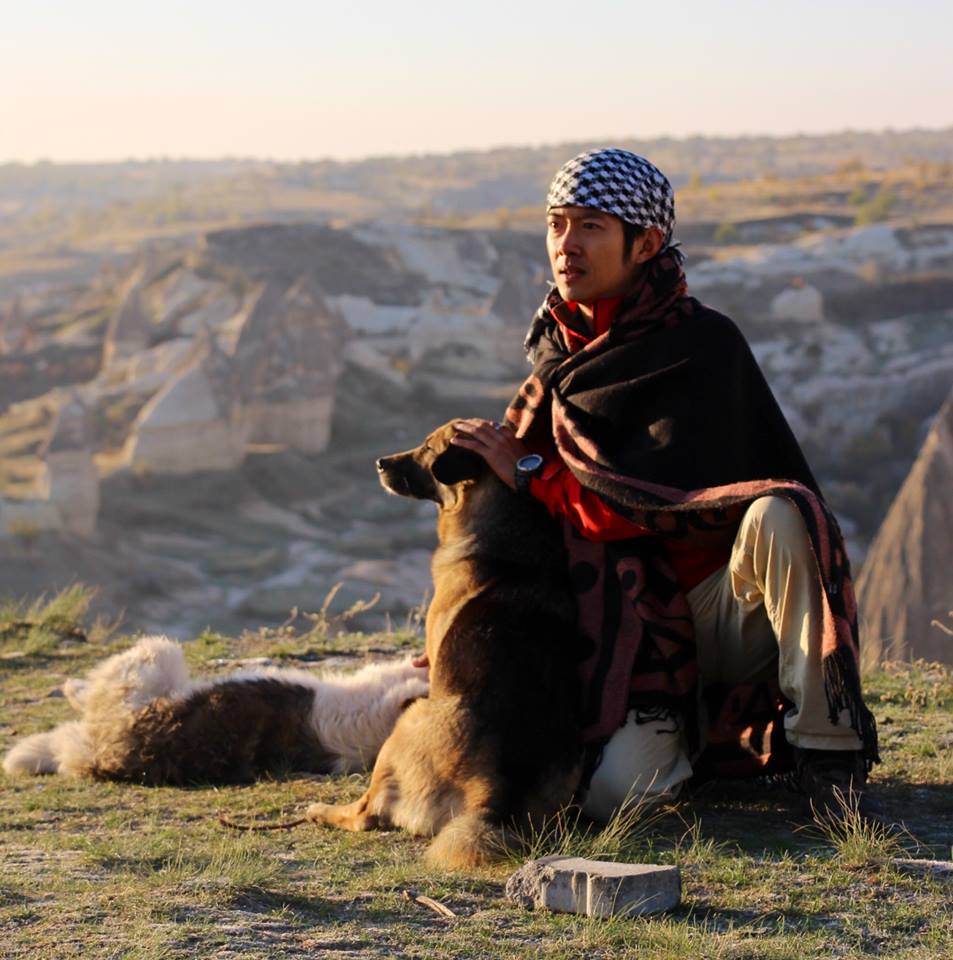 The work proved an uphill battle, with low public awareness around environmental protection. After five years of hard work without seeing significant results, Chan began to lose faith. "It was a very depressing time for me. I thought to myself, 'I have a stable job and a stable income. Why am I wasting time doing something that isn't useful?'"
Chan gave up his environmental work. Feeling lost, he developed a debilitating drinking habit that took him some two years to quit. It was concern for his son, then three years old, that started Chan on the path to recovery. "Watching my son growing up day by day, I started to feel a strong sense of mission: to provide him a future with a better environment."
Chan returned to the path of eco-activism in 2011, and through the two associations he helped established, launched a series of environmental campaigns. Notable examples include the 2012 "Hug a Shark" campaign aimed at raising awareness around the environmental impact of shark finning, promoting the annual World Car-Free Day, and the city-wide "Guarding Green Coloane" campaign in 2013 that halted the plan to build a 100-metre high residential block in Seac Pai Van in Coloane.
At the 2015 Food Festival, Chan and six of his fellow activists offered a bold illustration of plastic consumption in the city, covering each of their bodies with 800 plastic bags. "That is the average number of plastic bags consumed per person in Macao each year. It is important to make the public aware of their waste and consumption." Today, Chan has shifted his focus to environmental education, working with various local schools such as Colegio de Santa Rosa de Lima (English Secondary) and Our Lady of Fatima Girls' School to educate secondary school students about pressing environmental issues, including marine conservation and plastic waste reduction, as well as how preserving traditional handcrafted techniques can promote an eco-friendly environment.
Chan feels encouraged by the positive changes that have been gradually taking hold in society. While many challenges remain, the level of engagement in recent years is a far cry from the apathy Chan encountered in his early activism. "I think that people in Macao are changing. We organised cleanup activities in the hills of Coloane and received great support. People are showing more concern in garbage recycling and animal welfare. I am glad to see that I am not alone in this cause."
A life-changing journey
Today, Chan speaks of the highs and lows in his environmental advocacy with a calm ease, optimism written on his face. Not at all like the aggressive approach he took in his early advocacy or the hostility he showed toward opposing views.
"I just said 'no' bluntly to everything I disagreed with," smiled Chan, recalling his once brash demeanour, "but now, I believe I have become a more understanding person, more accepting of different ideas and unexpected happenings."
Chan largely attributes his transformation to the nearly year-long odyssey he undertook in 2014, which exposed him to a range of different cultures and values.
It all began 8 March 2014, when the disappearance of flight MH370 sent shock waves around the world. For Chan, seeing more than 200 people vanish without a trace raised one pressing question: if he were to disappear, what would be his biggest regret?
"I had already found my path in life being an environmentalist, but I knew I still had a deep urge to explore the world, to see some fading cultures and how people from different parts of the world interact with nature."
Although a difficult decision for Chan and his family, his wife understood that it was what he needed to do. They agreed on a 300-day trip, beginning in August 2014, that would take him through 39 countries across five continents, from the heights of the Himalayas to the jungles of the Amazon.
The journey proved trying at times. Chan was harassed by scammers who tried to rob him, and once ran out of fresh water after climbing a mountain, forced to drink sewage water to survive. He also experienced the wonders of the natural world and the simple kindness of strangers, like the nomads who took him in when he was alone in the desert, a show of hospitality he repaid by cooking a meal.
Through these experiences, he gained a deeper understanding of cycle and balance, concepts which have since become his guiding motto.
"I now believe there is a cycle to every happening. You think you have lost something at this moment, but with patience, one day you will realise that you have always gained more than you lost," he explained. "I also remind myself when I am doing environmental work that it's important to maintain balance. Don't go to extremes, especially when it comes to imparting a different way of thinking in society."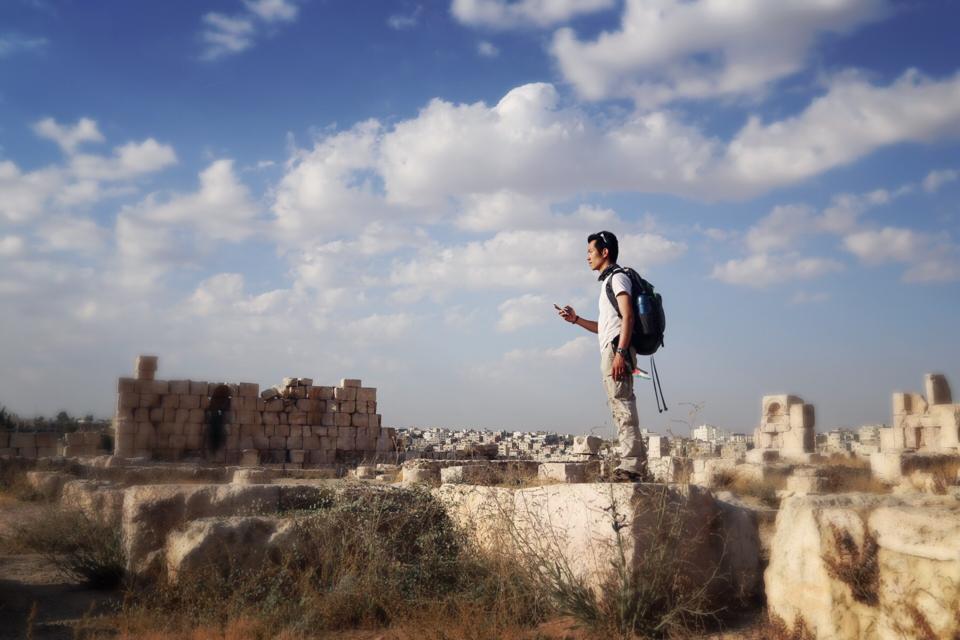 An open door for dreamers
Shortly after returning from his trip, Chan opened 1930 Dream Corner as a space to help preserve fading traditions and bring together like-minded people who wish to follow a sustainable lifestyle.
The cosy space, its pale yellow walls dotted with murals and old newspaper clippings, is furnished with up-cycled items rescued from garbage stations and given new life. Artists with traditional skills and people from the older generation are invited to share their knowledge and experience, preserving culture and the type of old-time wisdom that proved so influential for Chan as a boy.
"I want this place to become a living example that proves the possibility of a conservation and spiritual lifestyle, and a more connected society," Chan explained. "To change the mindset of a society, you need to adopt a gentler approach, starting from some basic and relatable life values."
Chan now offers others the same hospitality extended to him along his incredible journey: the door of 1930 Dream Corner remains unlocked at all times, welcoming tourists and locals to stop in anytime, even stay the night.
For Chan, promoting trust in this manner is one more way to develop the sharing and connection necessary to sustainability. "Macao is a small city and we are closely connected with one another. Even if I can inspire only one person, I believe I am already making an impact."