TEXT Fei Pou Lo
E-commerce and digital payments in Portuguese-speaking countries and Macao are booming right now as a result of the pandemic. But what does this mean for the future economic development of these nations and for Macao's place at the heart of the Lusophone world?
There's no denying it – 2020 was a boom year for e-commerce across the globe. With billions of people worldwide unable to do their shopping at the local store due to the raging COVID-19 pandemic, buying products online became the new norm for countless households. Some countries have reported more than a 30 per cent rise in e-commerce from 2019 to last year and other commentators say that online shopping globally rose by more than 15 per cent. In mainland China, for instance, revenue in the e-commerce market has been projected by consumer data company Statista to reach US$1.26 trillion (MOP 10 trillion) by the end of this year before rising to US$1.64 trillion (MOP 13 trillion) in 2025, growing at an annual average of 6.7 per cent over the next five years.
The world's Portuguese-speaking countries (PSCs) were no different last year, with data showing that consumers spent more time – and money – shopping online. Brazil, for instance, should be home to 115 million online shoppers by the end of this year – nearly 10 per cent more than last year – according to Statista. The data company also projects a 4.4 per cent growth in Portugal's e-shoppers this year, up to 5.3 million people, which is more than half of the 10 million-plus population. The data all indicates that last year's pandemic-led e-commerce boom was just the beginning of this digital revolution.
As for Macao, according to online data portal DataReportal's 'Digital:2020 Macau' report just under a year ago, there were 540,400 internet users in the city last January out of a population of almost 650,000 – a 2.2 percent rise from the previous year. Internet penetration in the SAR stood at 84 per cent in the same month, claimed the report. Even before the sharp rise in the global digital economy, Macao was already positioning itself to become a link between all the PSCs when it comes to e-commerce.
Alibaba in Brazil
Chinese multinational technology company Alibaba, which specialises in e-commerce and technology, is one of the biggest players in the world. In Brazil – South America's largest economy – online retail service Aliexpress, a business-to-consumer subsidiary of Alibaba, is expecting to profit from the country's recent e-commerce boom. Yan Di, general manager of Aliexpress in Brazil, told a leading business magazine in the country late last year that the Chinese company is investing in improving its service – particularly in logistics and delivery – and started chartering three weekly flights to bring products in from China to Brazil that reduced the average delivery time between the two countries from three months to one. Yan told the magazine: "China is the future of Brazil in terms of e-commerce."
For Aliexpress, 2020 was the best year of its Brazilian operation over the past decade, with increases of up to 130 per cent in some categories. According to a semiannual survey in Brazil which serves as a compass for the sector, e-commerce in the country grew by 47 per cent in the first half of last year, with 7.3 million people buying online for the first time, bringing the nation's total of online shoppers to 41 million out of a population of more than 212 million. By the end of last year, predicts the survey – as the results are yet to be counted – e-commerce's share in total retail sales could double to 10 per cent from 2019's five per cent.
In Portugal, according to a study by the country's Digital Economy Association (ACEPI), 57 per cent of internet users made online purchases last year – a six per cent rise on the previous year. About 60 per cent of online shoppers claimed to have increased the value of their purchases, says ACEPI, and 73 per cent of online shoppers made, on average, more than three to five online purchases every month. The study predicts that e-commerce will have reached 110.6 billion Euros (MOP 1.075 trillion) in Portugal by the end of last year. That's 20 billion Euros (MOP 194 billion) more than in 2019.
Riding the wave of the e-commerce boom is Portuguese entrepreneur and billionaire José Neves, the founder of global luxury fashion online platform Farfetch. Under a deal sealed last year, Farfetch will receive a US$1.1 billion (MOP 8.8 billion) investment from Alibaba and Swiss watch and jewellery group Richemont, which will help it expand in the fast-growing online luxury goods market in China. Before the deal, the group already had the backing of another Chinese internet retail giant, Tencent. The company is listed on the London Stock Exchange but has much of its technology infrastructure and marketing in Portugal. After the deal, Neves told a financial newspaper that Farfetch will benefit from Chinese travellers who are unable to go shopping in Europe during the pandemic. He said: "COVID-19 is spurring the repatriation of sales to China and we believe that online will take a very big share of that."
M-ozambique
Prior to the pandemic, Portugal and Brazil already boasted well-established online outlets and e-payment systems. But they're not the only PSCs who are taking advantage of the boom. African PSCs are also taking big strides towards implementing e-payment systems with, in particular, mobile commerce – also known as m-commerce, the buying and selling of goods and services through smartphones and tablets – growing steadily over the past few years. M-Pesa is widely considered Africa's most successful mobile money service and the region's largest fintech platform, even for people who do not have bank accounts or only have limited access to banking services. According to Vodafone, whose Kenyan associate Safaricom developed the service, M-Pesa now allows more than 41.5 million people to send and receive money, make bill payments, receive salaries and get short-term loans straight from their mobile phones. Portuguese-speaking Mozambique is one of seven African countries where it is available.
In Mozambique's capital, Maputo, digital activist Sara Fakir has been promoting e-business for more than 10 years through IdeiaLab, the centre she co-founded with Tatiana Pereira. She says that the dynamic around fintech is 'immense'. Other than Safaricom, mobile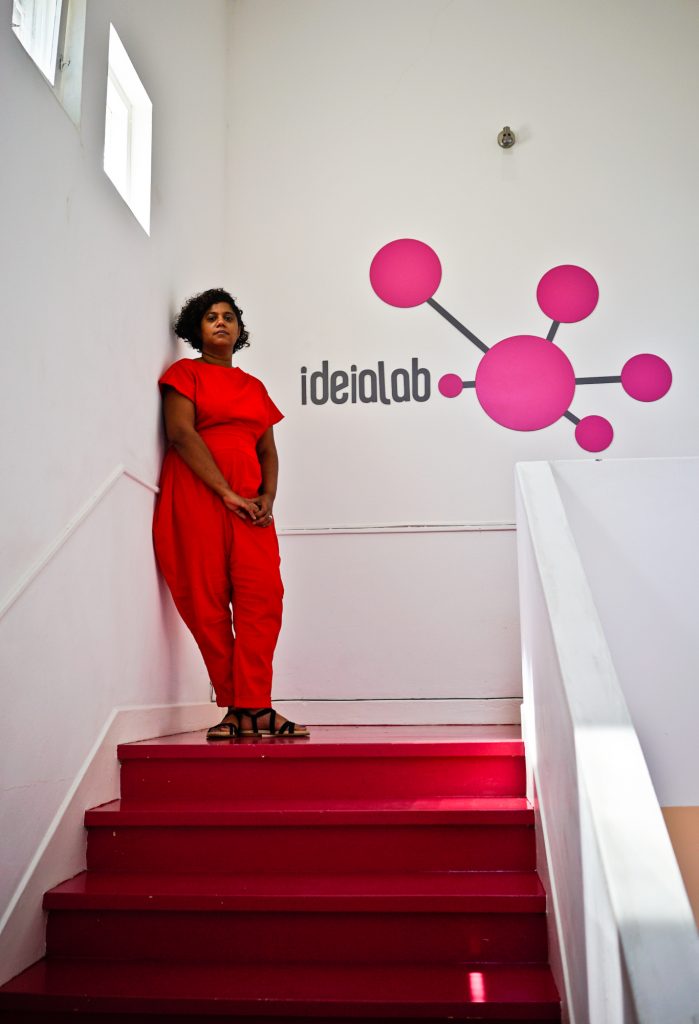 network operators have been developing their own payment systems and banks are promoting transition to online platforms. FSDMoc – The Financial Sector Deepening Moçambique, a facility for financial sector development in the country, is focusing on expanding levels of inclusion. There's even a fairly new Mozambique Fintech Association. Fakir says that the Bank of Mozambique is working on regulations to 'boost initiatives' in the nation's fintech industry while more locals shop online. "E-commerce is growing fast in the country," she says, "especially as a result of the pandemic."
IdeiaLab has itself been gaining increased attention of late in Africa. Last year, it was selected out of more than 22,000 applicants by the Jack Ma Foundation – set up by the Alibaba founder – for its Africa's Business Heroes programme. The company made it to the final 50 but was not picked as one of the 10 winners. It was the only PSC company to be selected for the programme that evaluates leadership and vision, the ability to translate ideas into robust business models and the commitment to creating a positive impact on communities. One of the projects that IdeiaLab fostered was Biscate, which has become Mozambique's most popular e-marketplace for jobseekers.
Mozambique is indeed on the rise when it comes to its digital economy but it's still got a way to go to fulfil its potential. In a joint report published at the end of last year by Google and the International Finance Corporation (IFC) called 'e-Conomy Africa 2020', Mozambique is cited as one of the African countries that requires 'some major amendments' to its digital economy regulation 'framework'. Comparatively, Kenya and South Africa appear to have the most comprehensive regulations in place. The report shows that the internet economy in Africa has the potential to reach 5.2 per cent of the continent's GDP by 2025, contributing nearly US$180 billion (MOP 1.4 trillion) to its economy.
The report also finds that internet penetration is a key factor in Africa's overall economic expansion, standing at 40 per cent of its population today. A 10 per cent increase in mobile internet penetration can increase GDP per capita by 2.5 percent in Africa, the report estimates, and it also predicts that increasing its internet penetration to 75 percent could create 44 million new jobs. It also points to Africa's 'rapid urbanisation', citing Portuguese-speaking Angola as one of the countries that will see the proportion of its urban residents increase to more than 80 per cent of its total population by 2050.
In Angola, a locally developed app for car-hailing, Kubinga, is now expanding its services into areas like food shopping deliveries and payments. While it only allows for e-payments between users of the popular Uber-style app, it is breaking new ground and addressing the lack of services in the country like M-Pesa is doing. BayQi, Otchitanda and O Soba are some of the most popular and widely used online shopping sites in Angola.
While new services and sites are stimulating the digital economy in Africa, efforts are also ongoing to expand its infrastructure, including in unexpected ways. In May, Google's sister company Loon signed a deal with Vodafone Mozambique to float its balloons that carry internet relay equipment in the stratosphere 20 kilometres above the country. What it means in effect is a floating network of cellphone towers that offer 4G connectivity supporting data, voice, SMS and mobile financial services like M-Pesa. According to the company, the balloons will be over the Cabo Delgado and Niassa provinces that have 'proven hard to cover in the past due to their vast and logistically challenging geographical areas'. At the time, Vodacom Group's chief executive Shameel Joosub said the effort 'is even more pertinent' in the face of the pandemic so that 'more Mozambicans will now have access to healthcare information'.
Macao on the lookout
In April, Macao's Chief Executive Ho Iat Seng unveiled the city's 'lines of government action' document for the financial year. In it, the city's continuing role as a connection with the PSCs was highlighted, as well as its dedication to open new avenues for their development, including e-commerce platforms. The document also noted that digital trade between China and the PSCs, as well as cross-border e-commerce, will be developed so that the city is part of the national trade value chain. It set the broad goal of building 'an international hub for trade between China and the PSCs which will contribute to Macao's good performance as a platform for trade activities between the parties'.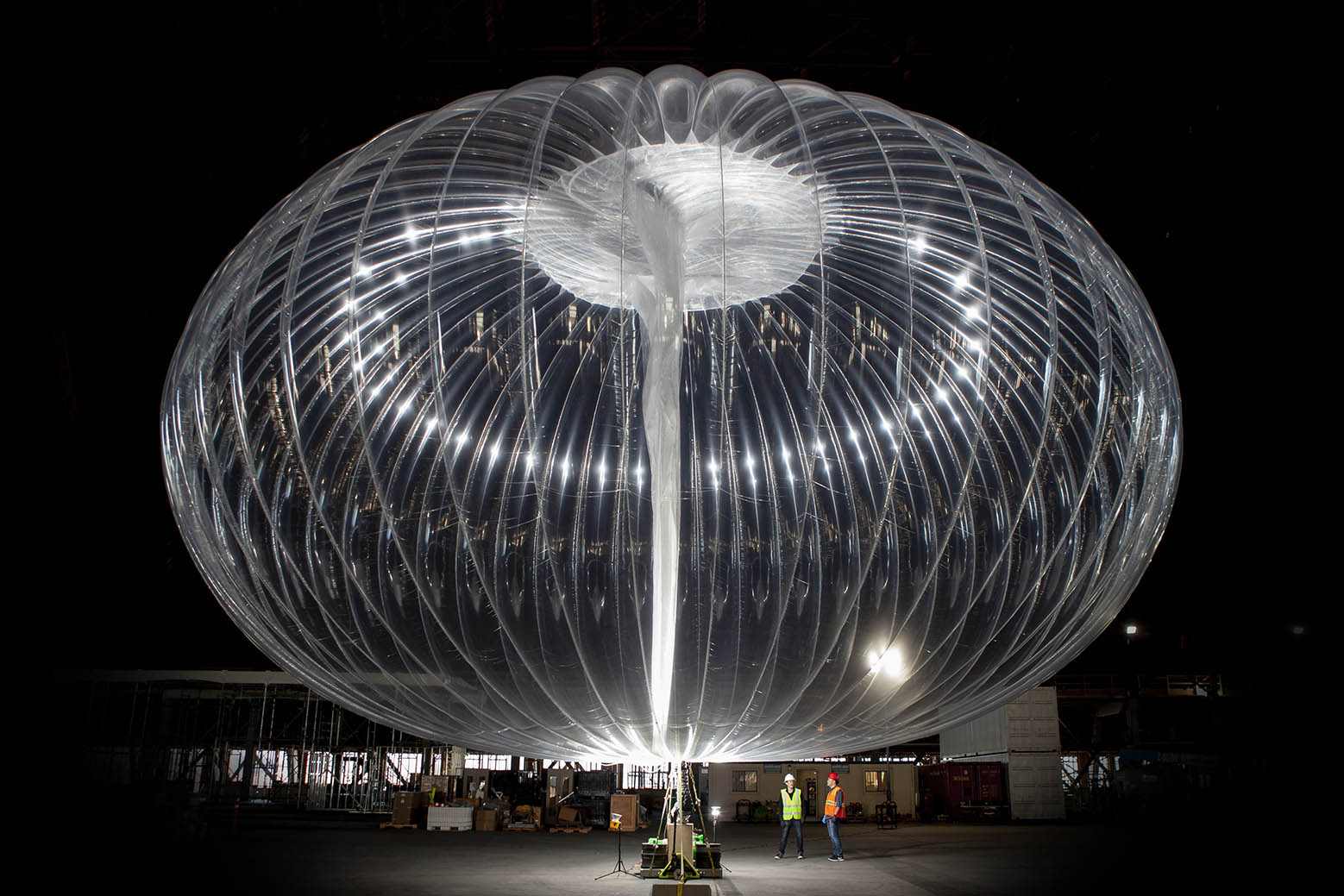 On the occasion of the 15th anniversary of Macao's Forum for Economic and Trade Co-operation between China and Portuguese-Speaking Countries – also known as Forum Macao – in 2018, the Chinese Academy of Social Sciences (CASS) was commissioned by the forum to review the digital landscape between mainland China, Macao and the African PSCs. The academy was also tasked with making recommendations for the future. CASS created a report in response last year, with one of its recommendations being for the forum to promote digital trade among its member countries.
Pedro Theotónio, head of the treasury at Macao's Banco Nacional Ultramarino (BNU), believes the city has an opportunity that can't be missed when it comes to working with the PSCs in the realm of the digital economy. He says that Macao's financial sector is already preparing. "Customers' habits are changing fast," he says, "both in terms of payments and shopping habits. E-money is considered by many as the precursor for digital currencies." He continues: "Macao could take advantage of these developments by working with specialists and adopting breakthrough technology and attract companies or technologies to roll over their programmes in Macao."
Theotónio says Macao could play a particular role in digital payment and e-commerce innovation with China and the PSCs by giving incentives and creating guidelines and rules for the establishment of e-payment and e-commerce platforms, playing an active role in China's plans to make the electronic-Renminbi (e-RMB) a global reference currency on trade and cross-border payment systems. He cites Ireland as a good comparison as the European country 'has pursued a policy of attracting foreign financial services technology firms, including Mastercard, Fidelity, Apple, IBM, Google Payments and Facebook's payments business'.
"Macao has some advantages by being a small jurisdiction which could easily adapt to the new trends," says Theotónio. While e-currency's advantages include increasing the traceability of transactions, he does caution that 'it can increase consumption and uncontrolled spending'. For Macao, he says that a big challenge is Hong Kong's financial and logistical might but 'during evolutionary and disruptive times, Macao should take steps towards getting some advantage in order to emerge as a new player in this new digital and cashless era'.
Theotónio says that the BNU is investing in improving its online banking platform, while also signing agreements with major e-payment wallets used in Macao, such as MPay and AliPay. It is also launching, he says, its own e-wallet system, which is where an electronic device, online service or software programme allows one party to make electronic transactions with another party bartering digital currency units for goods and services. He also sees Macao's potential in e-commerce, given its strategic positioning within the Greater Bay Area (GBA), close to the South Asian countries, the Hengqin Free Trade Zone, Guangdong and other big mainland markets. While Macao shares language and links to the PSCs, the BNU is part of Portugal's state-owned banking corporation Caixa Geral de Depósitos, which is present in all the PSCs, so it is in a privileged position to facilitate trade between these countries and consumers in the GBA.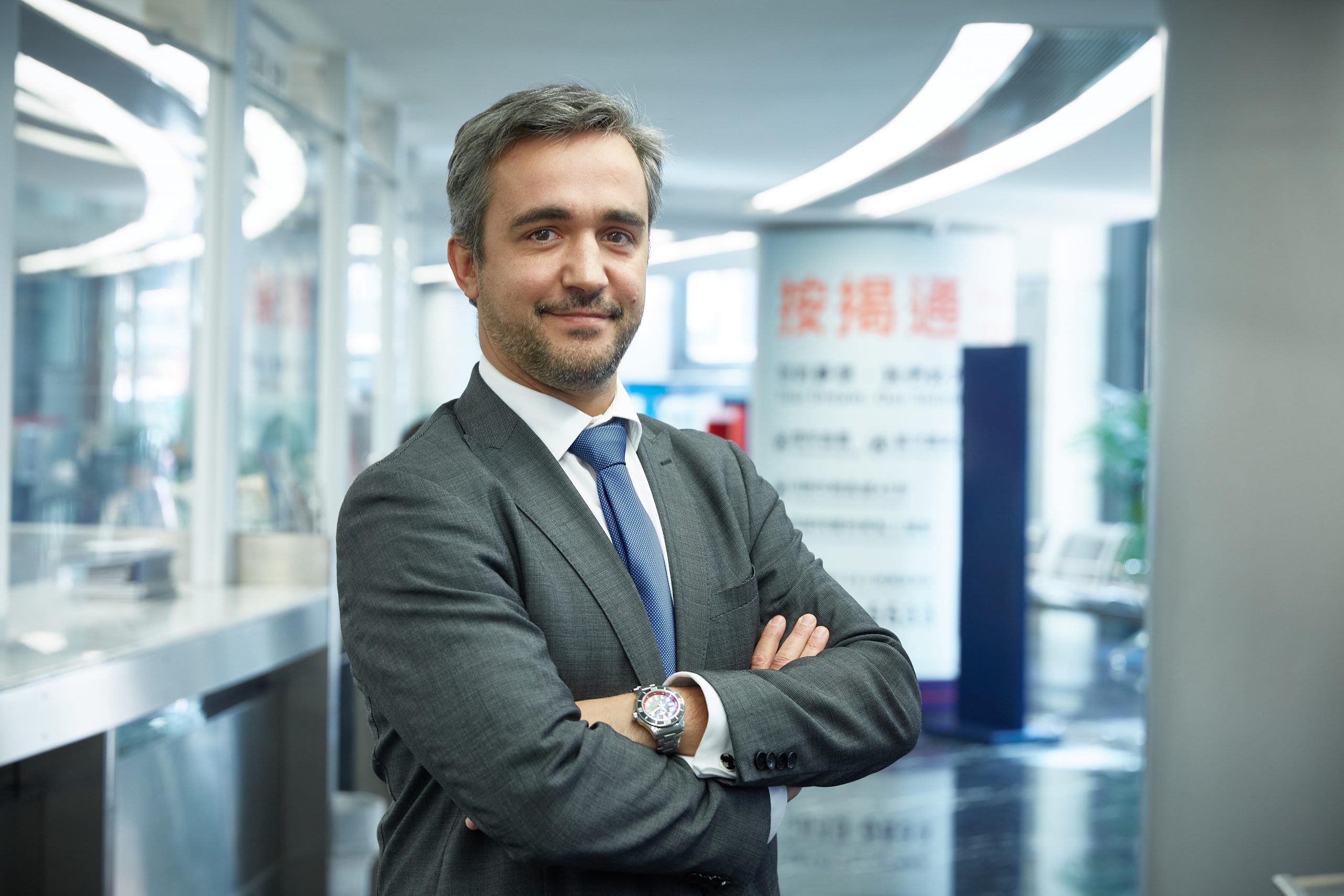 In December, Chinese State Councillor and Foreign Minister Wang Yi said the 'Digital Silk Road' would be a priority for the next stage of the Belt and Road Initiative, a Beijing plan to boost its role in international trade routes by financing infrastructure investments in countries across the world. He said China and its partners were co-operating on e-commerce, digital traffic corridors, cross-border optical cable information channels and China-Asia information ports. PSCs like Portugal, Brazil, Angola and Mozambique are among China's strategic partners.
E-commerce and digital payments are indeed booming right now in Macao, the PSCs and globally, bringing new opportunities for all in the online realm. This is indeed good news for new digital industries and for consumers too – plus, Macao, when it comes to the PSCs, is in a position to be at the heart of new innovations, thanks to Forum Macao and banks like the BNU who have a well-established presence in the PSCs. With innovations like those balloons going up over Mozambique and with the pandemic speeding up the use of e-commerce and
digital payments everywhere, the world could soon be a much different place, both on and offline.