TEXT Claudia Aranda
Macao is home to many young entrepreneurs who are set to make up the next generation of business leaders, company founders and partners in innovation in the city. We meet six of these movers and shakers.
Creative, passionate, enthusiastic, ambitious and ready to face new challenges. They are a new generation of business-orientated young adults trying to achieve their entrepreneurial dreams. Some went abroad for postgraduate studies and are now back in their hometown. Others remained and decided to jump straight in after graduation from local schools and universities. In common, they all have the same goal – to do what they love and to create something unique.
Welcome to Macao's young entrepreneurs. The small size of the city and the often underdeveloped nature of its entrepreneurial community create plenty of challenges for those who want to shoot for the moon – however more under-30s are coming up with creative concepts all the time and then enlisting government help and trying to turn their ideas into successful businesses. Just like this sextet of the young, the ambitious and the bold.
Start up a movement
Stephanie Chiang, partner and marketing director at marketing agency Mutual Aid and Resource Sharing – or MARS – Creative and the co-founder of Macao Startup Club, is a 'start-up community builder'. Born in Costa Rica and bred in Mainland China, the entrepreneur returned to Macao after finishing her studies in international trade at Beijing's University of International Business and Economics. She dabbled in customer services in the entertainment industries but discovered that wasn't her passion so she then studied marketing and communication, working as a digital marketer in Paris. However, she returned to Macao in 2016 and decided to launch her own business. Collaborating with IT and business experts, MARS Creative was born – an arm of business services provider MARS Group that provides customised digital marketing and event solutions to small to medium enterprises (SMEs).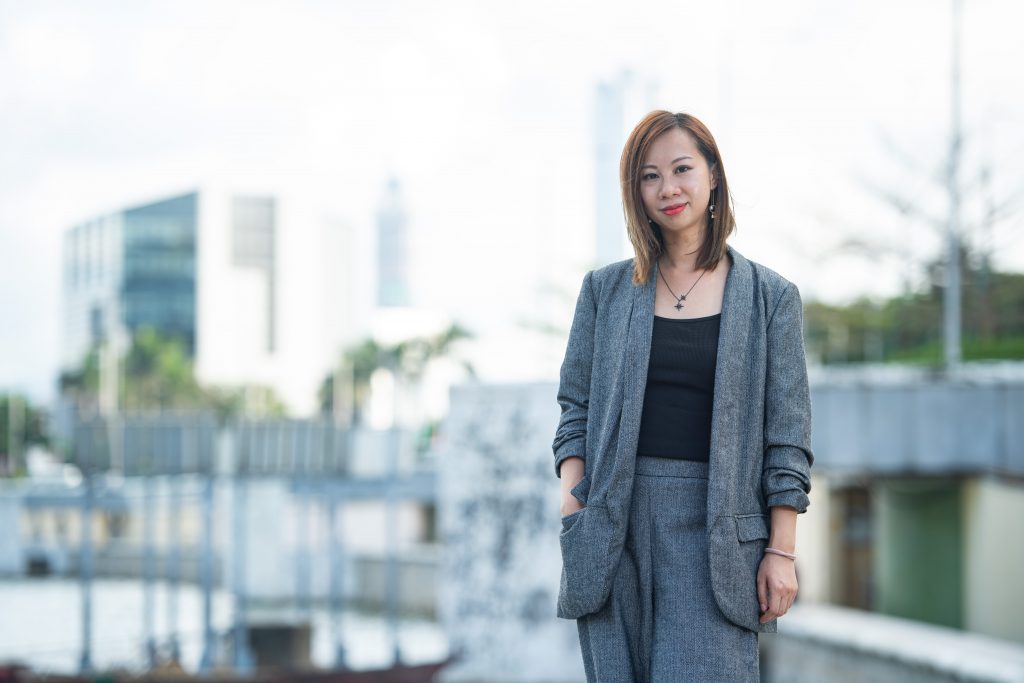 Being one of the founders of Macao Startup Club, launched and operated by young start-up entrepreneurs and professionals, Chiang aims to 'build up Macao's start-up community', as well as 'strengthen and globalise its start-up ecosystem'. "Since 2017," says the 29-year-old, "we have organised 25 events, with more than 1,000 participants." She also organises and facilitates Startup Weekend Macao events. The first edition of the GBA Female Entrepreneurs Summit, an event focusing on celebrating female entrepreneurship and diversity, is scheduled for 28 September. Chiang says: "It is challenging but there are more opportunities now to be an entrepreneur in Macao. The government provides us with different programmes and resources, which is encouraging."
Come up with unique ideas
Starting and running a business based on a passionate idea that matches skills, creativity and interests was also the leitmotiv for Kammy Cheong Ka Man, who founded Barra Studio, a start-up established in 2017 that focuses on Augmented Reality (AR), interactive design and promoting AR marketing, retail and entertainment solution to brands and enterprises.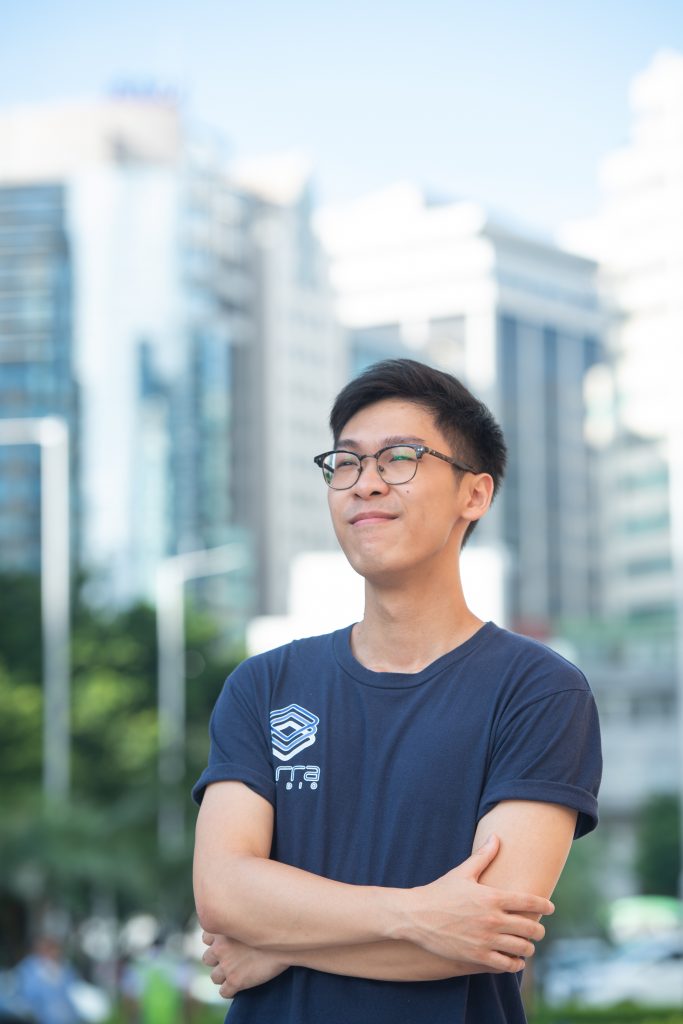 The project is a partnership with 24-year-old Felix Tong Weng Hou and 25-year-old Alex Leong Ka Chon – both computer science graduates. It has been awarded seven prizes in local and regional start-up contests, including, first, the Start-up Innovation and Entrepreneurship Competition organised by Macao's government. "That's how the story started," says Cheong, a 24-year-old psychology graduate from the University of Macau. "We wanted to start up a project that would do something different to what we had seen before in our studies. The goal is simple: we hope to do something fascinating for people."
The company, which is launching a new product for online sales called Mr Tired that goes out for crowdfunding this year, is being nurtured by the Macau Young Entrepreneur Incubation Centre – which promotes events to connect start-ups with customers – as well as the university's Centre for Innovation and Entrepreneurship. Earlier this year, Barra Studio produced an AR videogame for MGM show 'Fuerza Bruta' aimed at 'warming up the audience' beforehand. "This was quite challenging for our team," says Cheong, "because we had a limited time to produce it – from zero to finish it we just had 20 days with our three-man team."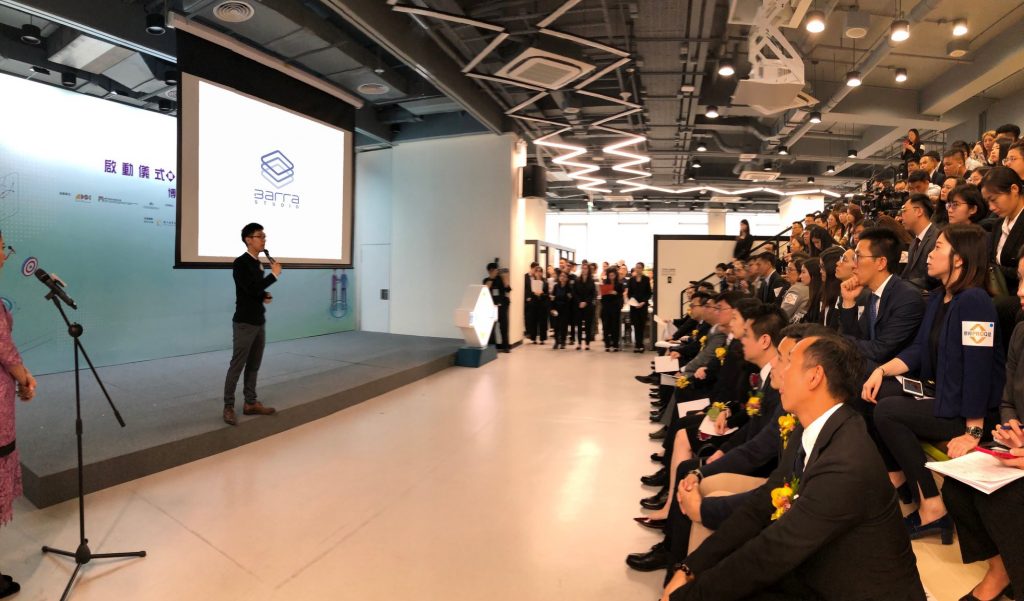 "We are looking at this start-up journey," continues Cheong, "as a kind of learning process. We have just graduated, really, and we have no experience, so we are always learning. And AR is extremely interesting to us – it's a kind of technology that can increase creativity. My strength is to have ideas and think differently – and AR can help me and others to do just that."
Go after your dreams
Similar entrepreneurial dreams have motivated James Si Tou, the 21-year-old creative who takes Steve Jobs' quote 'stay hungry, stay foolish' as his inspiration. "I used to be a magician when I was 12 years old," he says, "and because of magic, many things changed in my life." He means that his love for magic taught him as a child that you must pursue what you love in your life.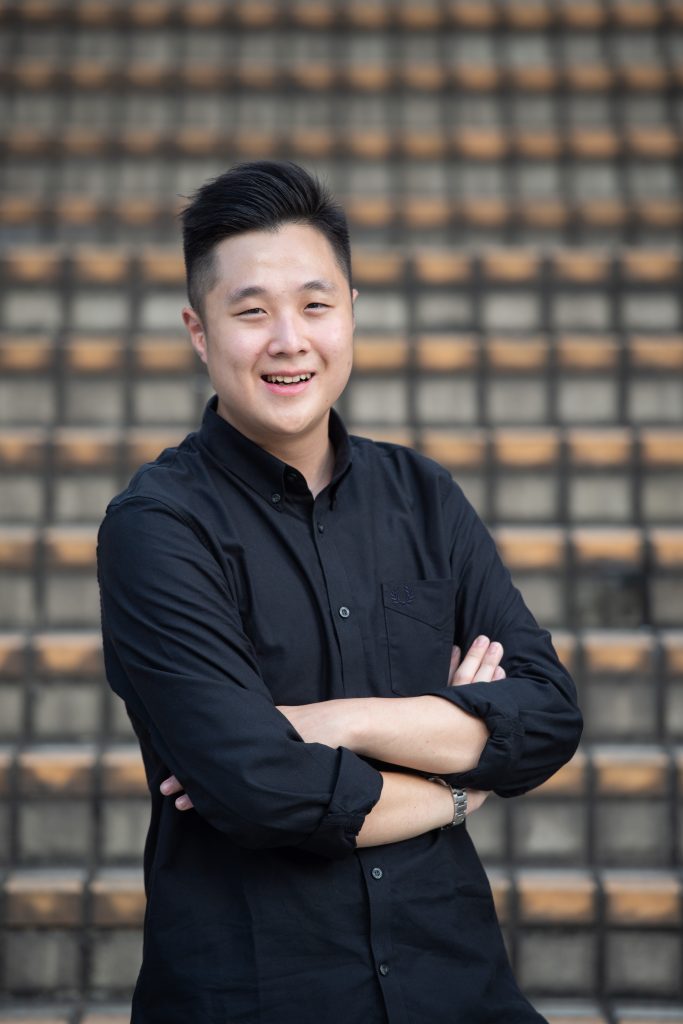 Si Tou studied business at the City University of London. There, he realised he wanted to become an entrepreneur – and the dream came true in June last year, when he returned to Macao and founded Togather Culture, which connects business talent with companies, and Togather Story, a sub-brand that 'tells the stories behind the scenes'. The firm has four goals: 'discover, promote, gather and connect' and it also helps businesses with branding, design, market research and even video production – and will soon boast a platform that matches companies with potential employees.
Togather, which is based at a co-working space in Macao, doesn't want to limit itself to its hometown. "This platform can go to other places," says Si Tou. "Our primary targets are Taiwan and Hong Kong because Taiwan has many talents who don't have opportunities, while in Hong Kong and Macao, companies need talent but they can't find it."
Si Tou is also the general manager at Iridescent Firework, a family business led by his mother, May Lam. Thanks to his determination, the firm has won two public tenders to provide the pyrotechnics for Macao celebrations – the 20th anniversary of Macao's return to China on 20 December and, for the first time, the city's Chinese New Year celebrations in 2021.
While the fireworks industry booms, Si Tou is carefully managing Togather's limited resources, developing a business growth strategy and recovering from an initial investment on technology. "If you want good software and hardware technology," he says, "you need to spend a lot of money before making money." He says he applied for a loan from the government through the Macao Economic Bureau, which approved the amount of MOP150,000 (US$18,636) – however, he says he and his family have covered any shortfalls.
Si Tou, despite his own progress, notes that the entrepreneurial environment in Macao can be 'underdeveloped'. "The business community is very small," he says, "and our abilities are too low compared to Hong Kong, Taiwan and Mainland China. We are just a small town and many people are just happy with what they've achieved and their salaries. But, like Steve Jobs said, you need to stay hungry, stay foolish…"
Think globally
Lucas Kuan, a law graduate from the Macau University of Science and Technology with an interest in the IT industry, agrees that the entrepreneurial community can be 'underdeveloped' in Macao – so he moved to Hong Kong seven years ago. "Back then," says the 30-year-old, "Macao was not that developed and most of the interesting work was coming from Hong Kong, so if I wanted to develop my skills and be in this industry, I needed to go to a bigger market. So, I self-taught programming and started making mobile apps, got a job in Hong Kong and started my own company."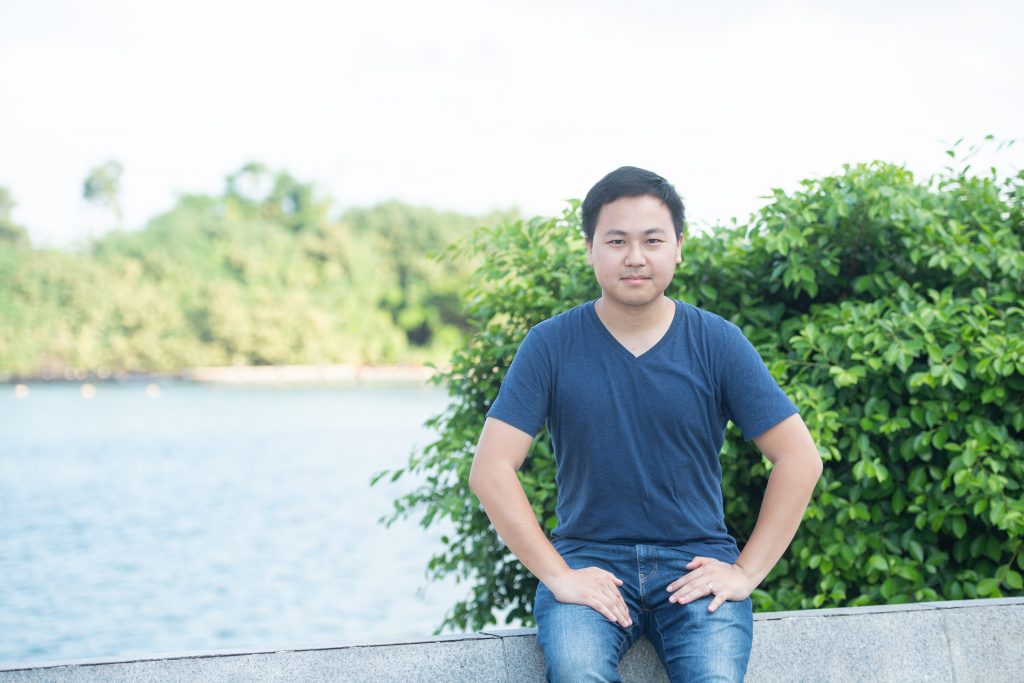 In 2017, Kuan co-founded together with a partner, Cyrus Chow, the start-up oneCHARGE. The company offers Smart Electric Vehicles charging solutions and plans to expand in Hong Kong, Macao and South Korea, targeting private car parks and shopping malls. It benefits from the Cyberport Incubation programme and has joined the Macau Young Entrepreneur Incubation Centre. Kuan believes that 'electric vehicles will dominate the market in five to 10 years'. "If we embrace it earlier," he notes, "we will get ahead of our competitors with our technologies."
The oneCHARGE smart equipment, which is manufactured in Taiwan, integrates technology that allows internet connections. "It can find the car parking space in shopping malls and department stores," says the firm's chief technology officer, Kuan, "and we help them to install car chargers in their parking lots and, when an electric vehicle comes, the driver can use our charger by scanning a QR code and paying with our app. While it is charging, the user can shop, dine, go to the cinema. The car park owner benefits from the data we provide – they know how many vehicles used their place for shopping and how many customers return and how much revenue they generate from the EV chargers."
Kuan admits that Macao has 'totally changed' in recent years. "Start-ups are popping up and going to the Mainland and global markets," he says. "And Macao has become much more digitalised." The entrepreneur believes that the city's governmental support is 'most important' because 'it can support businesses at different levels, financially, providing offices and co-working areas and also trials, to see if an idea works or not'. "If the government can support at the early prototype stage," he says, "this will be a great push for start-ups."
Consider niche markets
Model Alicia Ung has found the value of a niche market in Macao – a professional modelling school that trains adults and children to work as models. Alicia U – Model Training Centre, based in Areia Preta, has been running for two years. Ung is now a 'modelling trainer' certificate holder, who has trained more than 100 models in Macau – and she says she's 'flattered' that the start-up has achieved so much in such a short amount of time as her students have already won 'dozens of significant awards at national modelling competitions'.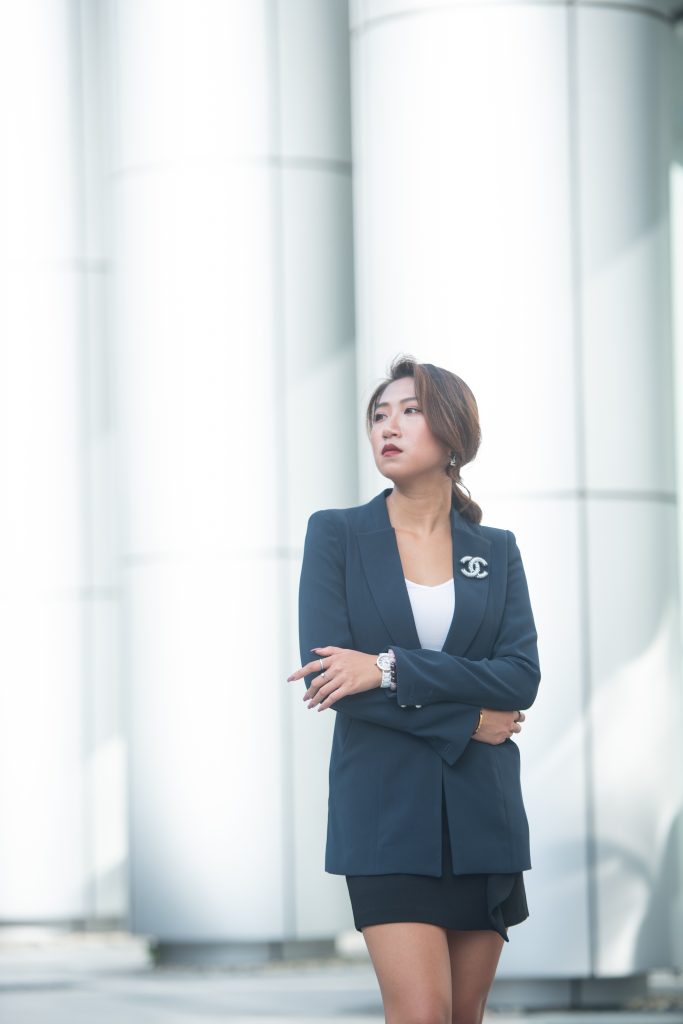 After taking part in Miss Supranational Macau 2016 and Miss Scuba Macau 2015, Ung realised that, as a model who strives for success in the industry, 'only knowing how to pose is not enough'. "He or she should also be well-versed in creating his or her own portfolios," says the 24-year-old. "I train and allot suitable models according to the needs of my clients – mostly for PR events. Apart from catwalk shows, models who have graduated from my school have also been trained for TV commercial shoots and styled photo shoots."
"I provide most of the essential training to my students," continues Ung, "but to be a model one also need skills like dancing, acting and singing." Ung's students can now be seen at different exclusive events, in TV commercials and in short films. Ung's next challenging milestone, she says, is to extend her business and establish branches of her schools in Zhuhai and across the Greater Bay Area.
Like Ung, Ronnie Chou has also taken advantage of niche market opportunities in Macao. The 26-year-old interior stylist and spatial storyteller, who holds a masters' degree on 'Narrative Environments' from arts and design college Central Saint Martins in London, focuses on designing human-centric experiences for households, brands, museums, urban and community environments. Her aim is to 'tell stories through text, image, sound and physical space'.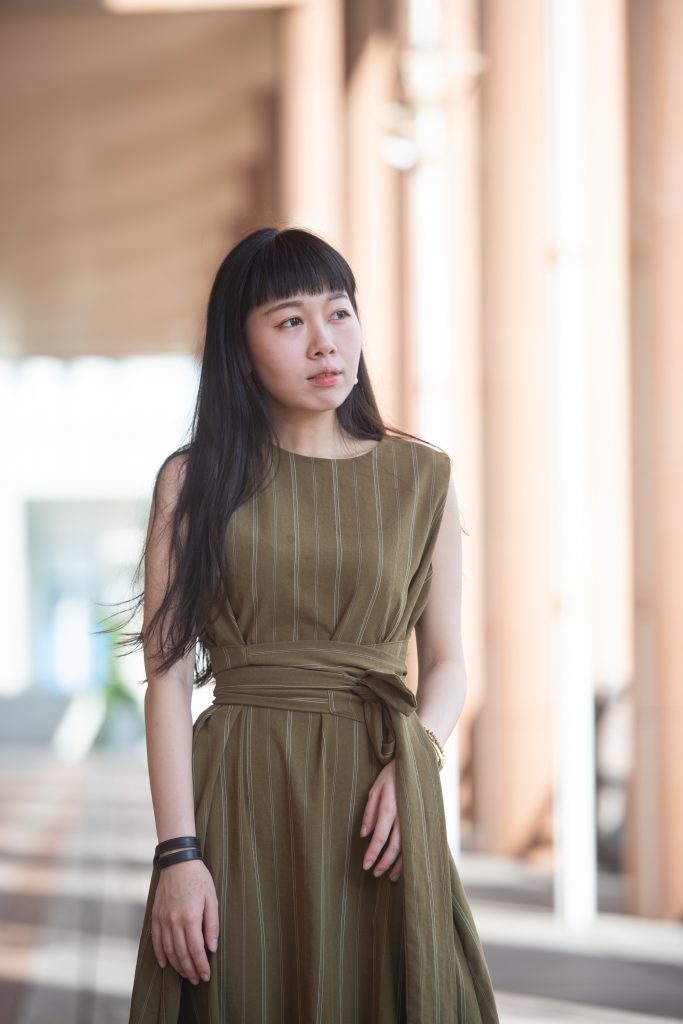 Chou's interior styling market niche sees her using furniture, artefacts and decorative objects that are 'tied to the users' memories to shape the identity and character of an interior space and tell the story of that particular space – therefore, to create better user experiences across the board' – a concept she claims is 'rarely seen in Macao'. Before all this, however, she too worked in the city's gaming industry, also involved in the operation of conventions and exhibitions, but she claims she soon she felt limited in her creativity. "That's why I went to London to continue my studies," she says.
In order to share and benefit from a collaborative environment, both Chou and Ung have become partners of MARS Group, where Ung has a brand, MARS U, that hires models for the groups' PR events, while Chou contributes to MARS Décor projects.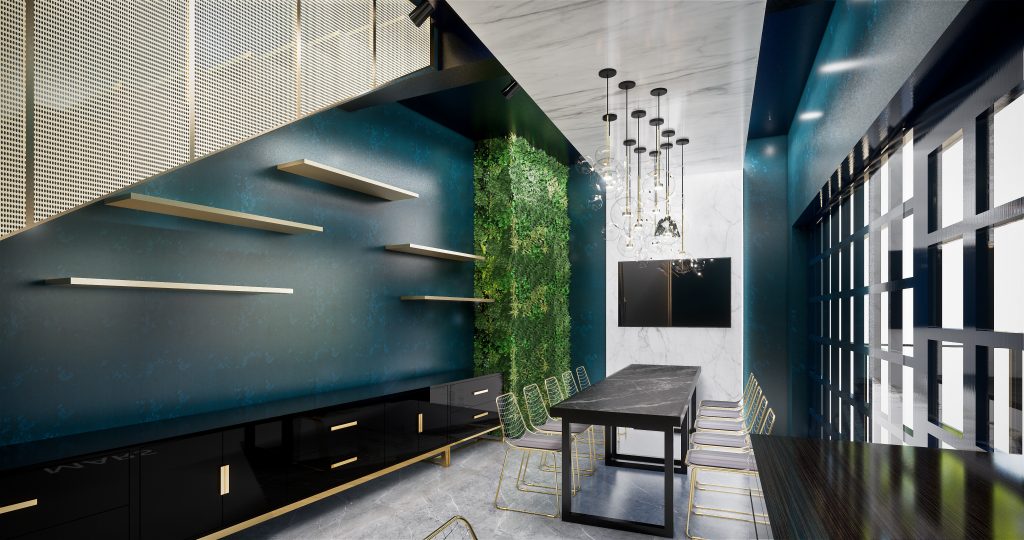 A 'strong entrepreneurial ecosystem'
Professor Alexandre Lobo, coordinator of the 'bachelor of business administration' programme at the University of Saint Joseph's School of Business and Law, considers that Macao's community of young entrepreneurs is growing well. But he admits that Macao's size – at just 32.9 square kilometres – and population – around 667,400 – can make it tougher for businesses to find success. Therefore, he recommends, 'to overcome the small population and size, the innovative entrepreneurs must look outside Macao'. But he adds that 'the connection with Portuguese-speaking countries' also positions the city 'as a unique platform'. "This connection," he notes, "must focus not only on providing solutions for the Portuguese-speaking countries but also on identifying possibilities of cooperation and partnership and bringing solutions from those countries to Macao and the Greater Bay Area."
Macao, says Lobo, has 'a powerful tourism and entertainment market' and he says the young entrepreneurs that stay in the city should 'look close to this' because 'there are innumerous services and businesses that can be created around this market and we already see some startups and SMEs focusing on this niche'. He also says that 'government support is essential' to young entrepreneurs – and that means 'much more than only providing funding'. "The whole support [network] around start-ups and SMEs is essential," he says. "And this includes legal framework, education and a positive environment."
But, overall, Lobo sees the future as bright. "At the present moment in Macao," he says, "we can feel that there is a strong entrepreneurial ecosystem being established, with different incubators, co-working spaces, events about innovation and a strong support from government agencies. This will help young entrepreneurs to share their difficulties and work together to solve or support those issues, increasing the chances of success."
Young entrepreneurs: in numbers
Entrepreneurship aspirations and the rapid and sustainable development of innovative businesses are seen by the Macao government as ways to diversify the economy and 'inject new impetus into the economic development' of the city. The Young Entrepreneurs Aid Scheme was implemented through the Macao Economic Bureau – and here are some facts…
Entrepreneurship aspirations and the rapid and sustainable development of innovative businesses are seen by the Macao government as ways to diversify the economy and 'inject new impetus into the economic development' of the city. The Young Entrepreneurs Aid Scheme was implemented through the Macao Economic Bureau – and here are some facts…
Launched: August 2013
Applications: 1,975 as of June, this year
Applications approved: 1,468 as of June, this year
Total amount of supporting funds: more than MOP338 million (US$42 million)
Individual supporting funds: interest-free financial assistances of a maximum amount of MOP300,000 per application
Maximum repayment period: 8 years
Main beneficiary companies: retail (45.7%), catering (12.3%), commercial services (10.6%)
A Young Entrepreneurs Incubator was established in 2015 to provide free working spaces, one-stop company registration services, consultation services and training programmes.
In 2017, the Macao Young Entrepreneur Incubation Centre was launched. Until May this year, it received 215 membership applications, of which 164 cases were approved.
The University of Macau Centre for Innovation and Entrepreneurship also positions itself as 'an entrepreneurial education provider', providing services like temporary office spaces, consultation and advice. It has teams specialised in traditional Chinese medicine, medical science, information technology and more.
*Sources: Macau Economic Bureau and the University of Macau