Stanley Ho died just two years short of a century on 26 May. We look back on the life of one of the most influential and recognisable people in Macao's history.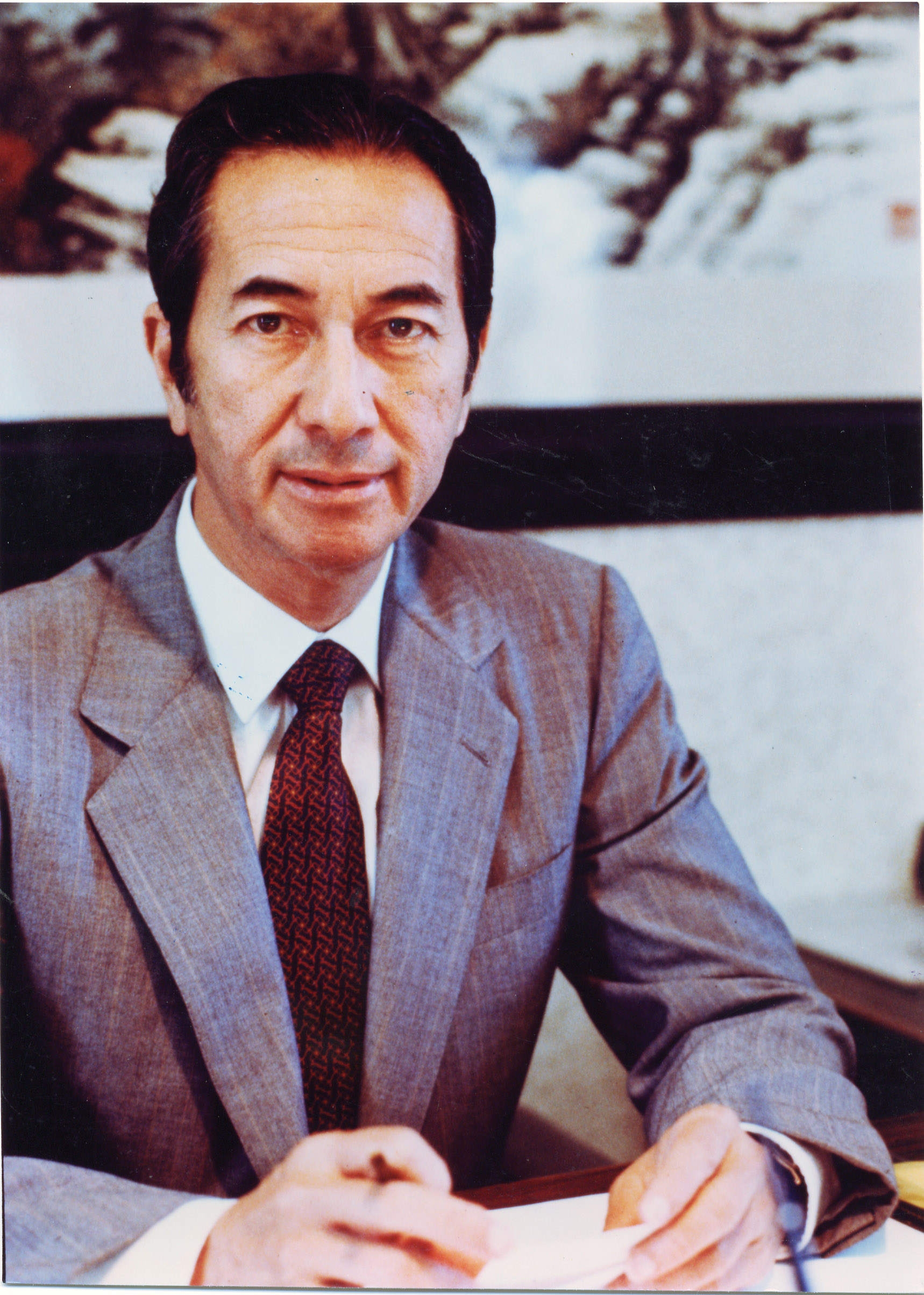 On 26 May, Macao lost one of the most important and influential figures in its recent history. Stanley Ho, the charismatic and flamboyant 'godfather' of the city's gaming industry, died in Hong Kong, aged 98 years old. Family, friends and fans across the world went into mourning following the news, however, almost two months later, we've had a chance to reflect on the life and times of this fascinating man who – almost single-handedly – helped Macao's gaming industry to eclipse even the heady heights of Las Vegas in the US.
In 1921, Stanley Ho was born in Hong Kong into a wealthy and politically well-connected Eurasian family, but during the Great Depression of the 1930s, the family fell on hard times. As a result, Ho moved to Macao towards the end of 1941, just before the Japanese captured the territory in the Second World War. He once said in an interview that he arrived in Macao with just a few dollars, which he'd earned working with the air raid administration in the week before Hong Kong's capture, adding that he was 'a very poor man' at that time. He said: "I started with only HK$10. That was my capital."
Ho turned those fortunes around. He went on to control some of the most iconic casinos in Macao and became a major philanthropist and construction magnate whose business empire spanned the globe. He was once credited with bringing in about half the region's tax receipts via the 'Las Vegas of Asia' and was personally worth almost US$7 billion (MOP 55.8 billion) at one point. He built up the gaming industry in Macao under a monopoly licence until 2002, when the arrival of foreign investors initiated a boom which resulted in gaming takings contributing to about 80 per cent of the city's annual revenue. He worked practically all of his life, eventually retiring at the ripe old age of 96 years old.
A tough start
Born Ho Hung Sun on 25 November 1921, Ho had a tough upbringing in Hong Kong. His large family – he had eight older siblings before him and more to come after he was born – had been wealthy and influential but his father went bankrupt while he was young and two of his brothers committed suicide. He had to deal with trauma and loss at a young age but he was also bright and determined.
He received a scholarship from the University of Hong Kong as a young man. He attended the prestigious university but did not have the chance to finish his science degree as his family fled to Macao when the Japanese invaded.
In Macao, Ho started working at an import-export business and, later, he started a kerosene – a flammable hydrocarbon liquid commonly used as fuel – company as well as a construction firm in a bid to establish himself as an important businessman in the city. It worked, however his big break didn't come until 1962. Macao changed in that year, when the city's first big gaming monopoly was awarded. Gaming had been legal in the city since 1849 and there had been monopolies before – but this one would change the fortunes of the territory.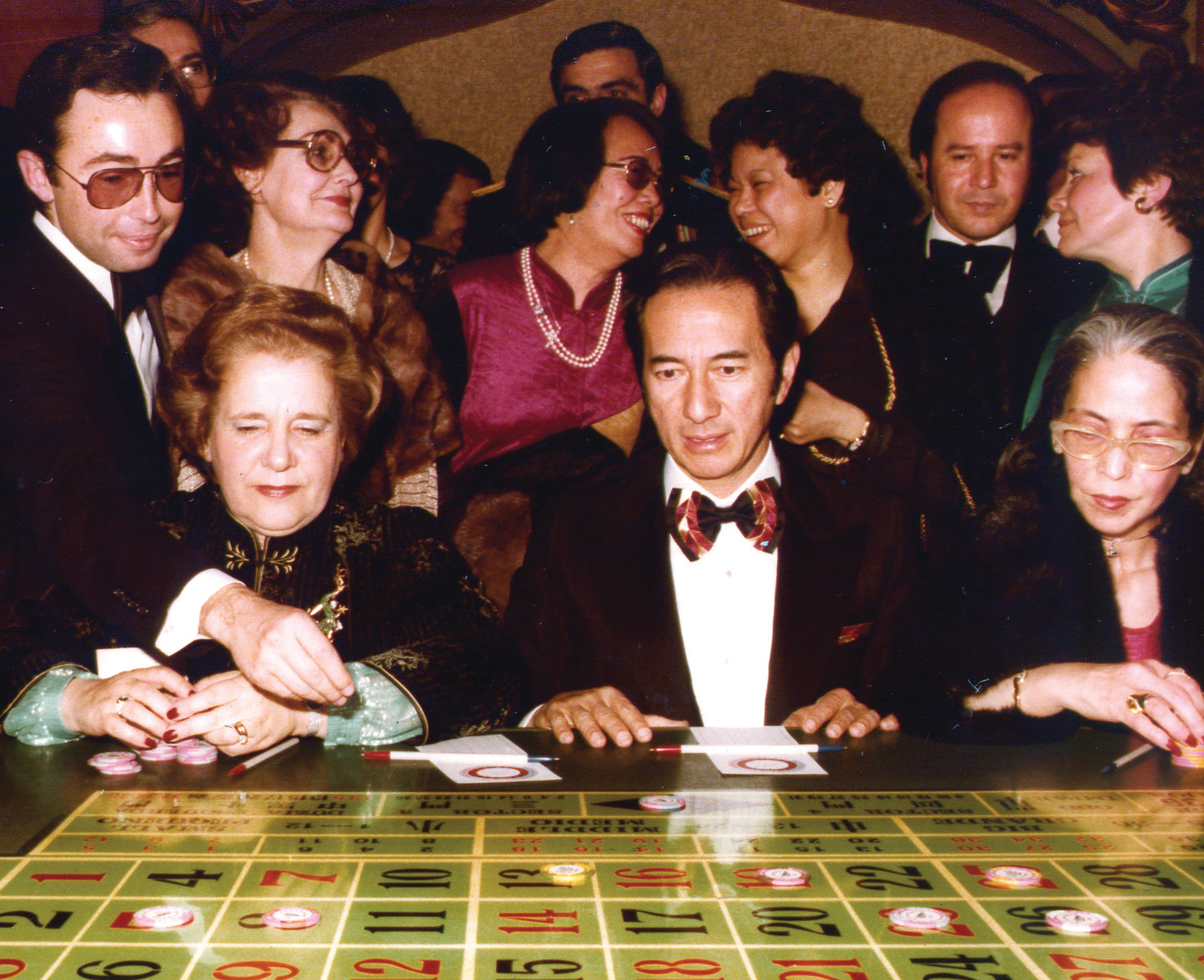 Ho joined with his partners – future gaming entrepreneur Yip Hon, future Macau Grand Prix driving force Teddy Yip and future ultra-wealthy Hong Kong businessman Henry Fok – and the quartet put together an incredible bid for the new licences. They were up against stiff competition but they promised gaming revenues and to build a better infrastructure in the city to improve Macao as an important Asian tourist destination. Their company, Sociedade de Turismo e Diversões de Macau (STDM), was awarded the monopoly and for decades the syndicate controlled the city's gaming and helped bring it economic success.
STDM introduced Western-style games to Macao and brought in millions of tourists every year, leading to its contract being extended in 1986 for another 15 years. Trading under the Sociedade de Jogos de Macau (SJM) arm of STDM, the company still owns 22 different casinos in Macao. It wasn't until the new millennium that another licence was awarded but SJM – the only gaming concessionaire with its roots in Macao – is still one of only six companies authorised to operate gaming establishments in the city. Prior to 2002, STDM was the largest employer in Macao and in 1998 alone it contributed some 60 per cent of total tax revenue to the local government.
Empire building
Ho's entrepreneurship served as an important cog in Macao's immense success as a gaming hub. But he was an ambitious man who was not satisfied with just revenue from his casinos. He wanted an empire, so he used profits from his gaming ventures and put them into other investments, like banks, hotels, airlines and entertainment companies. In the early 1960s, he set up Shun Tak Holdings Ltd – its TurboJet subsidiary owns one of the world's biggest high-speed jetfoil fleets which ferry passengers between Macao and Hong Kong. Also in the early 1960s, his companies built a harbour in Macao – it is estimated that his businesses once employed almost a quarter of the workforce in the city. His portfolio became diverse – and his interests didn't just lie in Macao. He had projects in Portuguese-speaking countries in Africa and Asia – not to mention Portugal itself – and he also ventured further into China, as well as countries like Canada and Indonesia. He created a global group of companies under his name, rightfully laying claim to a hugely successful business empire.
In 2011, business-focused global media company Forbes ranked Ho the 13th richest man in Hong Kong. SJM is behind some of the most iconic casinos in Macao, including the landmark Grand Lisboa, however Ho will sadly not be alive to see the majestic Grand Lisboa Palace open. Its launch has been pushed back due to the COVID-19 pandemic.
Stanley Ho was certainly one of the most recognisable figures Macao and Hong Kong has known for many years. Once labelled 'The King of Macao', he was always incredibly well-dressed, flamboyant and charismatic. And he was far more than just a businessman – he was a philanthropist too, as well as a member of the Chinese People's Political Consultative Conference (CPPCC), the advisory body to the legislature in the People's Republic of China. In 2007, he spent US$8.84 million (MOP 70.5 million) on a Qing dynasty bronze sculpture of a horse's head, which he donated to the Chinese government. In 2003, he donated a Qing dynasty bronze boar's head to China's Poly Art Museum in Beijing.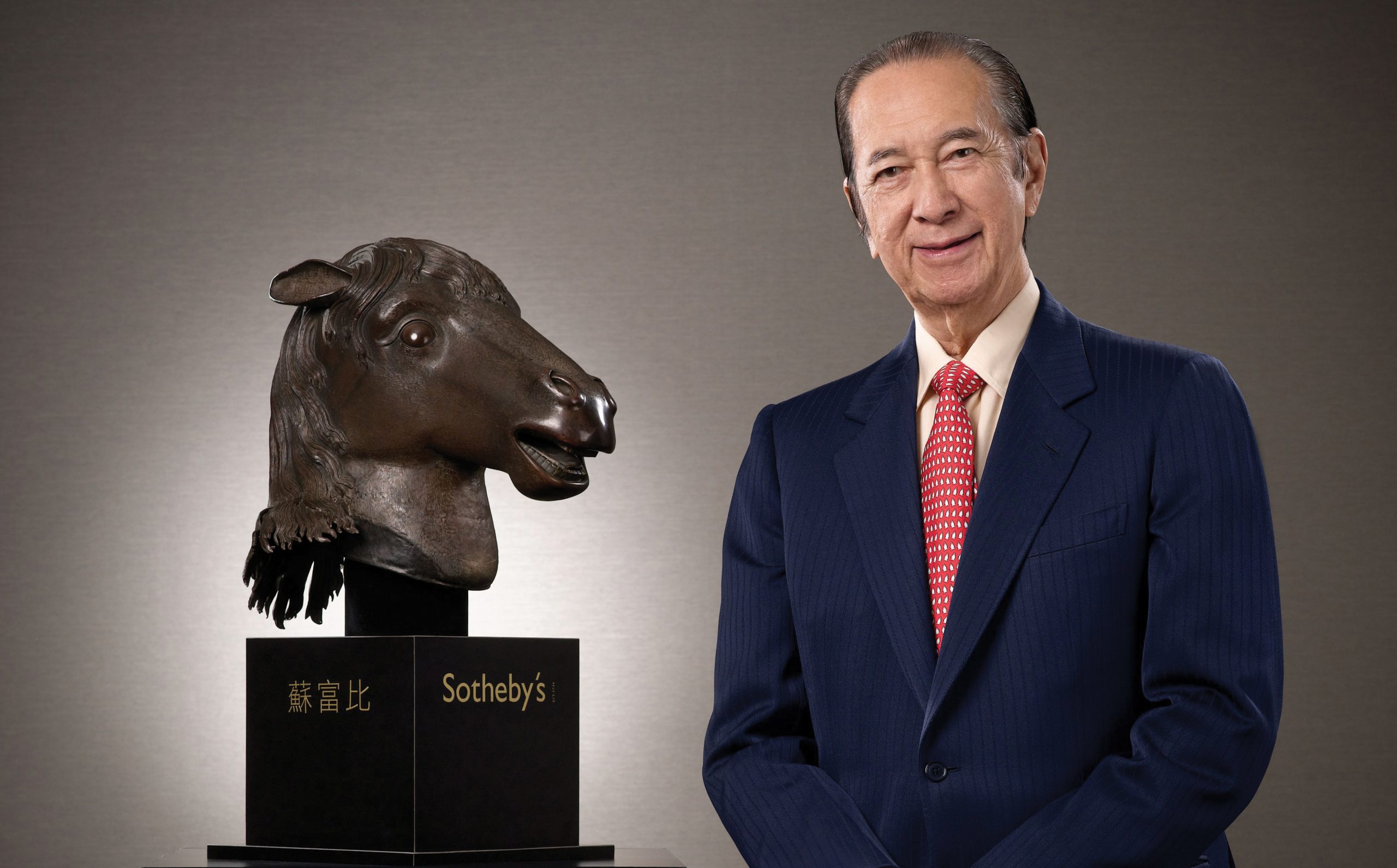 Dancing king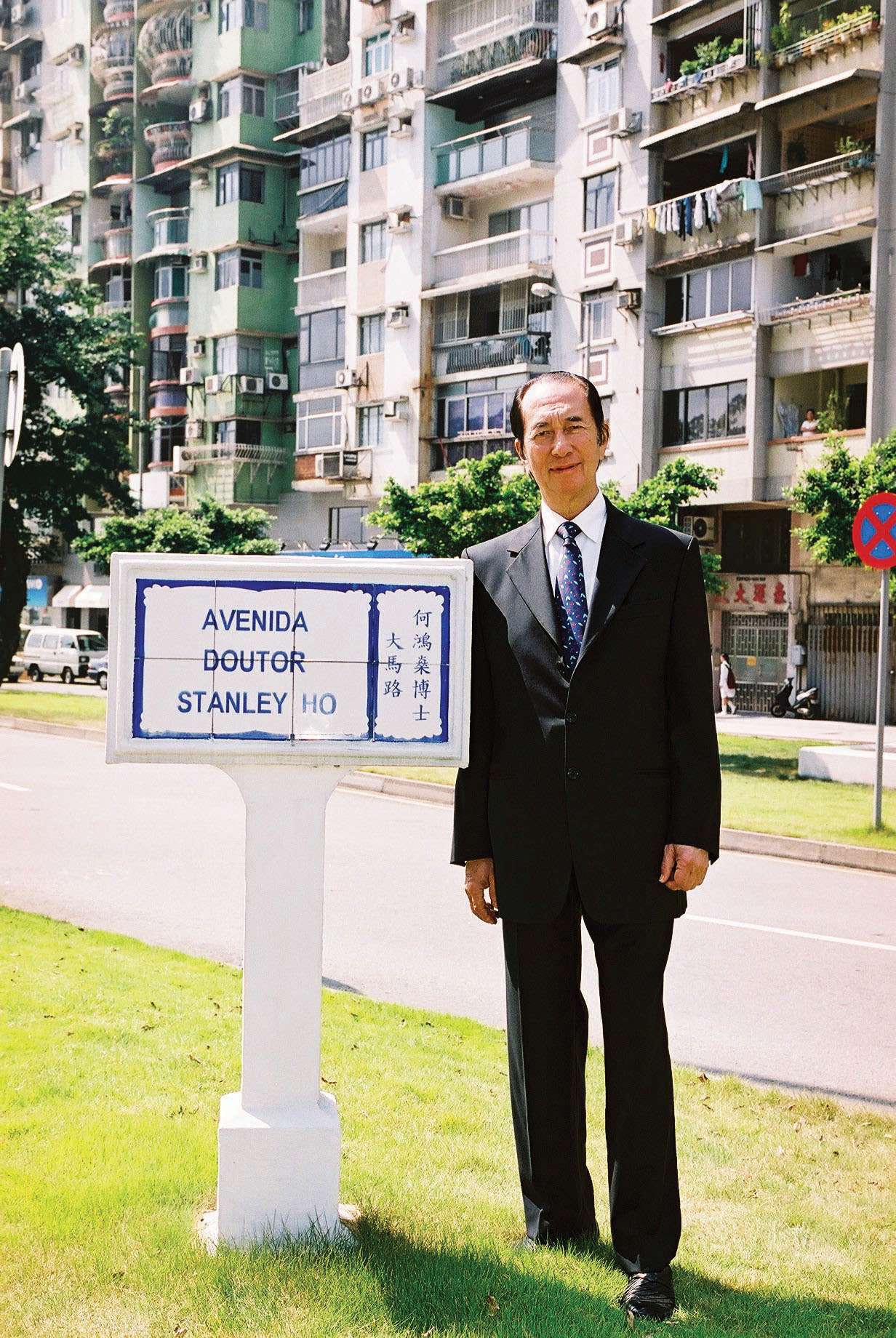 Ho was also an accomplished ballroom dancer, excelling in tango, cha-cha-cha and waltz. He danced in a handful of TV charity fundraisers and sponsored many dance performances in Macao and Hong Kong, including the Macao Arts Festival. And in sport, one of his thoroughbred racehorses, Viva Pataca, named after Macao's currency, won top Hong Kong races in 2006 and 2007. Add to this the fact that he became the first living Chinese person in history to have a street named after him in Macao when Dr Stanley Ho Avenue was unveiled in 1998, it's obvious to see why his name will live on for a long time in the SAR.
An honorary citizen of a number of Chinese cities, including Guangzhou, Foshan and Beijing, Ho had honorary doctoral degrees from the University of Macau and a handful of higher education establishments in Hong Kong. He had 17 children in his life, which he fathered with four wives. His children include Pansy Ho, the chairman and CEO of Shun Tak Holdings and major shareholder at both MGM and SJM, Daisy Ho, the chairman and executive director of SJM Holdings, Lawrence Ho, the CEO of Melco Crown Entertainment in Macao, and Josie Ho, a Hong Kong popstar. He had been in good health before 2009, when he suffered a fall at his home that required brain surgery but he later used a wheelchair and recovered. He died on 26 May at the Hong Kong Sanatorium and Hospital. His funeral was held in the city on 10 July with many well-known politicians and elites in attendance.
Following Ho's death, president of the Macau Lawyers Association, Jorge Neto Valente, told local news channel Teledifusão de Macau (TDM) that the 'interesting, generous and great entrepreneur' had done 'a lot for Macao'. Valente said there was 'no big project in Macao in which he was not involved' and that 'Macao owes him a lot'. He said: "I think he developed the industry up to the point where it was possible in those days. Today, we have different means and we have different instruments but at that time, he was a pioneer." Valente added that after the formation of STDM, 'Macao started to develop at the pace that had not been seen before' and he said it was unfortunate that Ho 'will not be around to see' the city's future development.
All in all, Stanley Ho had the sort of life that most people only dream of – but he worked hard for it from difficult beginnings and gave back to society throughout his career. Many people make Macao what it is today but one fact is universal: Stanley Ho was a key player in the success of this bright, bustling city that's made its recent fortune through gaming, tourism and forward-thinking entrepreneurship.
---
Gastro king
As this is our gastronomy issue, here are some Stanley Ho food and drink facts…
In 2008, Michelin named Macao's first three-starred restaurant: Robuchon a Galera, managed by French celebrity chef Joël Robuchon. It was at Stanley Ho's Hotel Lisboa. It has since moved to the top of the Grand Lisboa and is now called Robuchon au Dôme.
In 2005, French wine experts recorked the last of a batch of more than 500 bottles of rare 1961 Bordeaux vintages at Ho's Hotel Lisboa, wrapping up the largest restoration exercise of its kind.
Asia's largest wine collection lies in a Grand Lisboa cellar. More than 100,000 bottles are said to be stored across 14 rooms. Offering 17,000 different labels, the wine list alone is 585 pages long.
Ho also loved expensive fungi. It's said he spent more than US$500,000 (MOP 3.9 million) on white truffles at charity auctions in his life. In 2007, he paid a record US$330,000 (MOP 2.6 million) at an auction in the Grand Lisboa for the largest white truffle found in half a century. It weighed 1.5kg.
Hong Kong tourist spot, the Jumbo Kingdom floating restaurant in Aberdeen, was established in October 1976 by Ho after it had taken four years to design and build. It was made in the style of an imperial palace and has served some of the world's biggest names over the years, including Queen Elizabeth II. As we went to print, it had been closed since March due to COVID-19.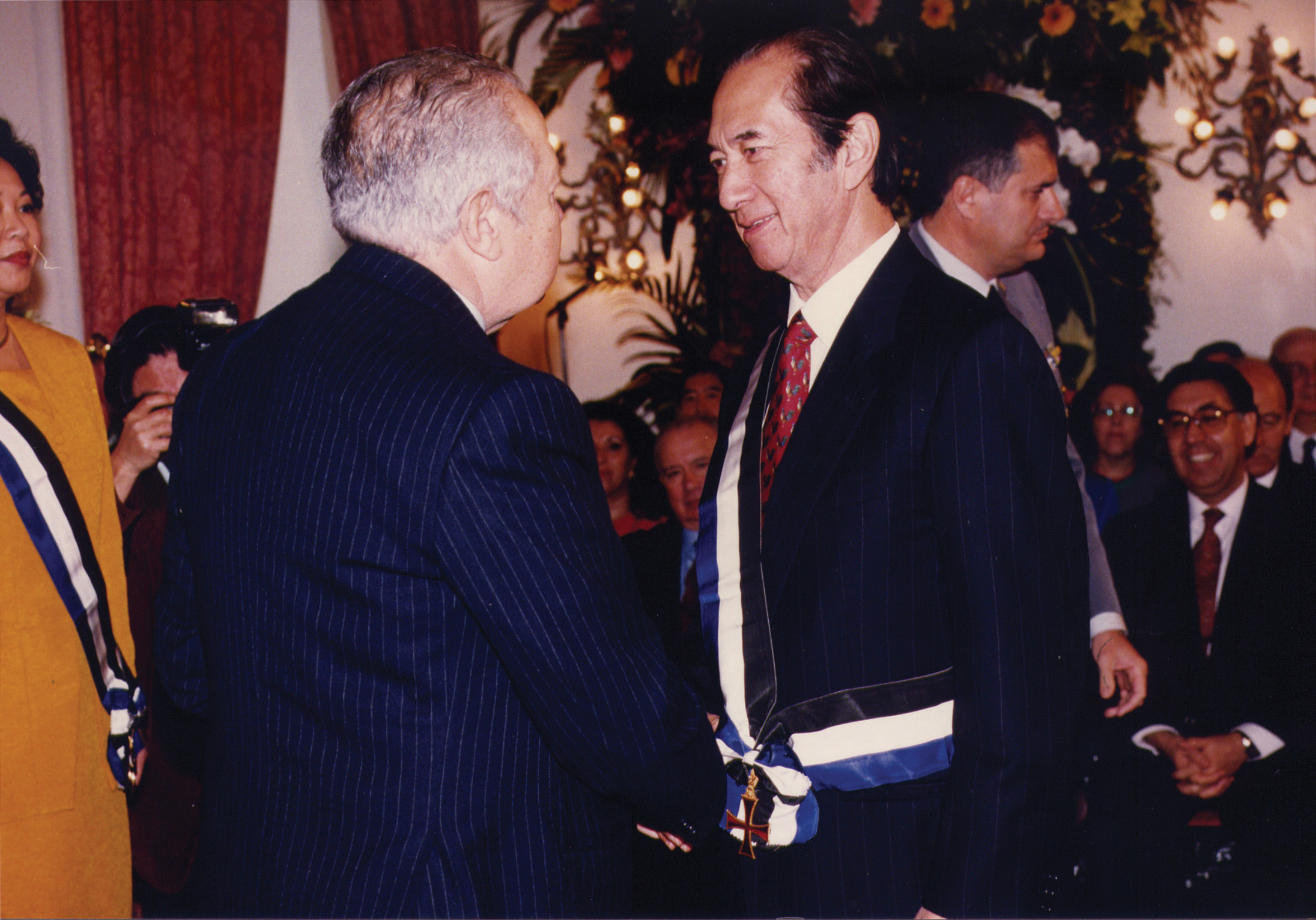 Honourable mentions
Stanley Ho received an overwhelming number of awards, merits and honours throughout his long life. Here's a flavour of those recognitions…
Chevalier de la Legion d'Honneur In 1983, the French government gave him this honour.
Commander of the Most Venerable Order of St John of Jerusalem The UK gave Ho this award in 1983.
Commander of the Order of Prince Henry the Navigator From the Portuguese government in 1981.
Eqvitem Commendatorem Ordinis Sancti Gregorii Magni by His Holiness Pope John Paul II In 1989, he was given the honorary papal insignia.
Gold Medal of Merit in Tourism Given to him by the Portuguese government in 2001.
Grand Bauhinia Medal In 2010, in recognition of his contributions to the overall wellbeing of Hong Kong, he received this highest civilian award.
Grand Medal of Lotus Flower The highest possible honour in Macao. Ho was recognised for his lifelong contribution to the city in 2007.
Great Cross of the Order of Prince Henrique The highest order granted to a civilian by the Portuguese government. Ho received it in 1995 for his contributions to society. He is pictured below receiving the award from the then President of Portugal, Mário Soares.
Honourable Medal of Golden Lotus Flower Awarded in 2001 for his commitment to voluntary service in Macao.
Honourable Order of the Crown of Perak Awarded by the government of Malaysia in 1990.
Officer of the Order of the British Empire Ho received the British OBE in 1990 for his contributions to Hong Kong society.