A Hengqin company on the border of Macao is working quickly on a test kit that would detect COVID-19 in just 30 minutes. The race is on.
As the world knows by now, detecting COVID-19 is not an easy task. It can take days for the virus to show itself. But companies across the globe are working hard to create products which would detect the virus more efficiently and, perhaps, save lives in the long run. One such company on Macao's border is working as fast as it can to develop a kit that does exactly that – and the fruits of their labour could be ready by next month.
Health tech company Digifluidic Biotechnology Ltd has been jointly developing the COVID-19 rapid test kit with help from the University of Macau, which holds some shares in the business, over the past few months. The firm has been involved in developing a digital-microfluidic chip-based system known as 'Virus Hunter', which was developed to detect all types of viruses but is now being fine-tuned to detect COVID-19. This kit, according to the company, would be able to detect COVID-19 in just 30 minutes.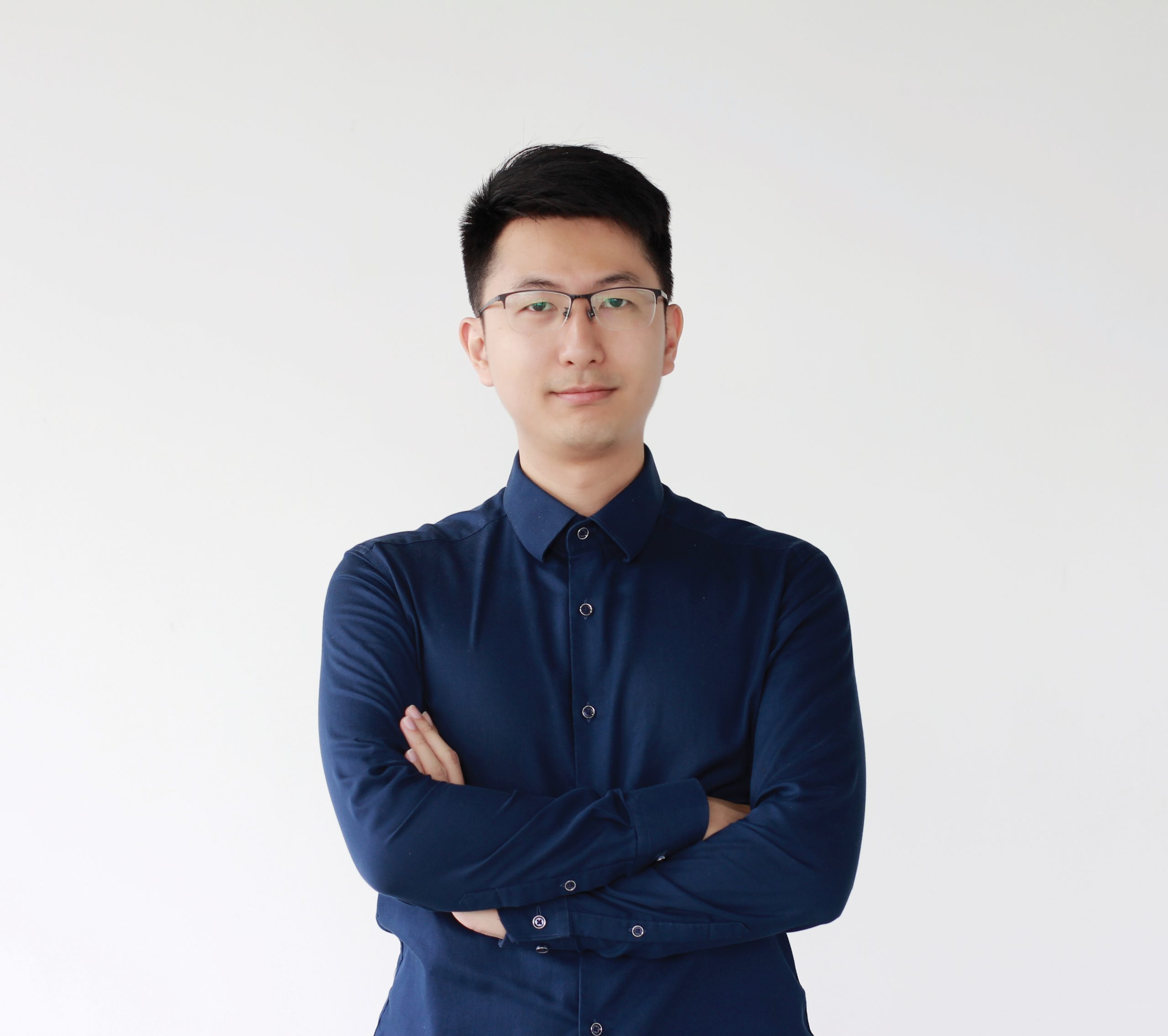 Digifluidic founder Dr Chen Tianlan has confirmed that the company is in the final development and testing phase for detecting COVID-19 and that it plans to go to Zhuhai's Centre for Disease Control for further testing soon. If those tests are a success then the kits – which are a combination of the 'Virus Hunter' system and the detection chips that are 'read' by the 'Virus Hunter' before it delivers a result – could in theory be ready for use by next month. But that's quite a verification process still to go and it may take longer, so Dr Chen prefers to tell us that it will be available in 'the near future'.
"The chip part of the kit," says Dr Chen, "has been applied in the field of aquatic disease detection and has been put into use. Now we are making efforts to develop this chip part of the kit for the novel coronavirus with the clinical trial being carried out in the near future. Once the clinical trial is passed, it can be used. In Mainland China, the medical device can only be used in hospitals after obtaining a certificate, so it will take about two years for our products to enter the hospitals there." Dr Chen adds that the company does not need a certificate to test in Zhuhai. He confirms that the first batch of test chips have been produced and are ready to evaluate now.
Dr Chen, whose English name is Oscar, is a postdoctoral fellow of the University of Macau who participated in many bioengineering projects during his studies in Macao and has many years of experience in the development of digital microfluidic control systems and digital microfluidic chips, as well as in the development of rapid DNA detection methods based on microchips. He launched, alongside a team, Digifluidic Biotechnology in 2018. The team began as researchers at the University of Macau's State Key Laboratory of Analogue and Mixed-signal VLSI (AMS-VLSI) and, since then, the company has become a high-tech enterprise that focuses on the research, development, production and marketing of clinical and agricultural disease diagnostics devices like the rapid test kit.
Digifluidic, whose project came first in last year's One Million Dollar Macao Regional Entrepreneurship Competition sponsored by the University of Macau and the Bank of China, has said that preliminary research and development for the kit has taken almost a decade, including research that has been conducted at the University of Macau. The 'Virus Hunter' is a portable automation device and platform for DNA detection that can generate detection reports in real time by connecting with a computer and co-operating with detection panels. As it's simple to use, specialised personnel are not needed and testing reports can be obtained within 30 to 50 minutes, with up to 12 tests being done at the same time.
The test kit which uses the 'Virus Hunter' includes a nasopharyngeal swab and detection chips containing reagent – a substance which effectively tests if a reaction occurs and can confirm whether the virus is active – and could be used by frontline personnel to conduct onsite rapid tests on suspected carriers. Not only will it detect the virus quicker for the health of the patient but it should then help to streamline the entire detection process.
Dr Chen – who says that 10 people at Digifluidic are working on the kit but that the estimated total research and development cost would be 'hard to estimate' – says that the product would be used 'anywhere as long as there is a market'. "We tend to start with the Mainland and Macao markets," he says, "and then we will go overseas to contribute to epidemic prevention and control. Detection of the virus as soon as possible can help hospitals to quickly carry out preliminary diagnoses of suspected cases, shortening the whole diagnosis and treatment cycle and blocking further infection. This is very important for the safety of patients."
Over the past few weeks, the University of Macau suspended classes and urged students not to return to the campus. "If this happened again," says Dr Chen, "this kit and other virus-related research would be able to help control the epidemic quickly and restore the normal operation of society as soon as possible, like students returning to university quickly." Dr Chen adds that Digifluidic's offices and lab are based over the border in Hengqin. "When we have encountered problems over the past few weeks," he says, "we have consulted the professors of the University of Macau online and they have been giving us suggestions and solutions quickly."
"Once the kit is available," continues Dr Chen, "the initial diagnosis time of suspected cases will be greatly shortened, which can help the confirmed patients to enter the next treatment step more quickly on the macro level." Dr Chen says that current tests for coronavirus 'usually take more than one hour' while 'our new kit can generate reports in as fast as 30 minutes'. He says that the current tests have been around 'in recent years as the mainstream' but the new kit remains just as accurate at more than 95 per cent chance of getting the correct result. He concludes: "As professionals in the field of virus testing, we feel that it is our responsibility to develop this kit as soon as possible to benefit the common people – meaning everyone in society – and we will do our best to contribute to the maintenance of public health."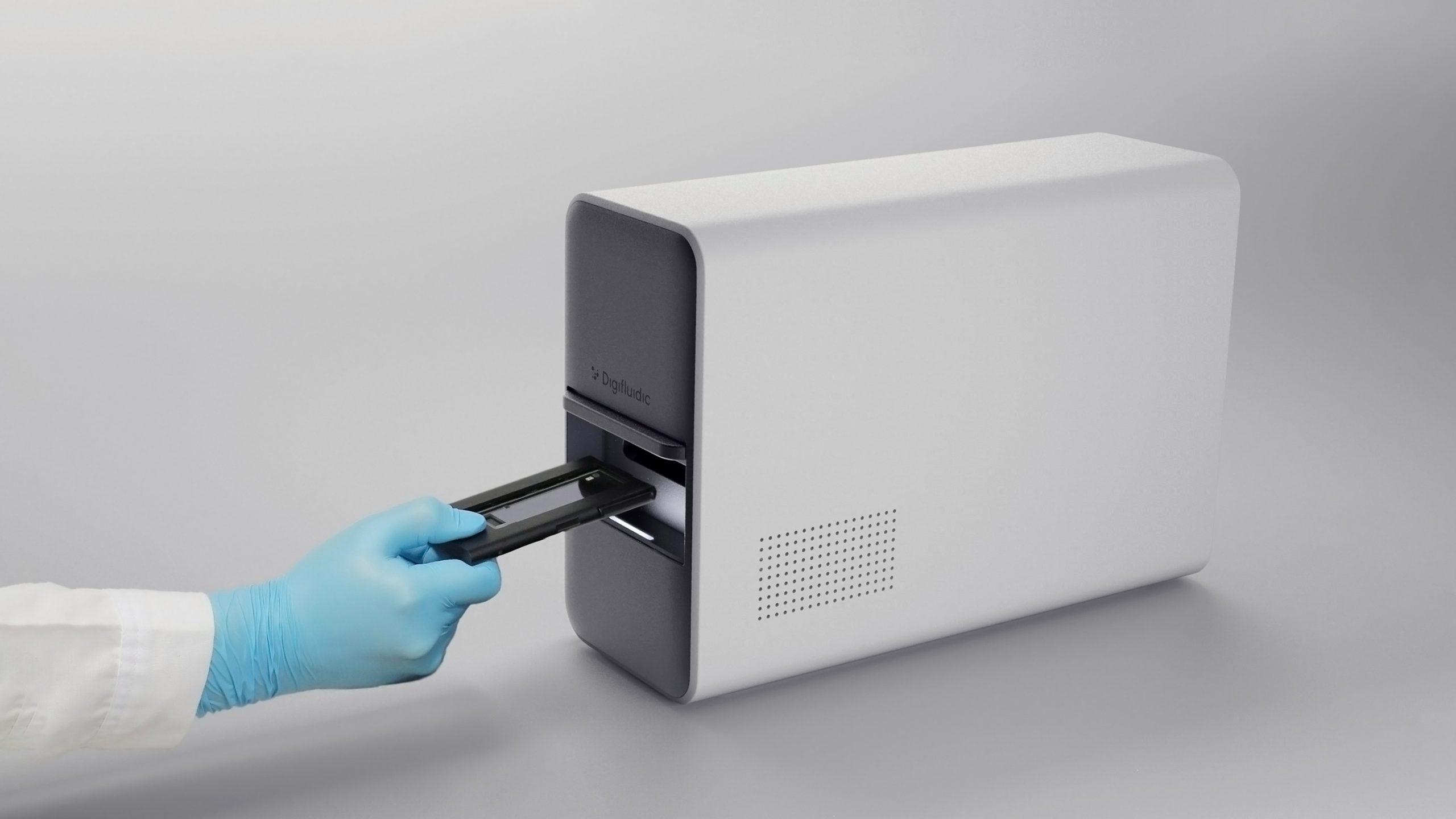 ---
Speeding up 
A research team in Macao is also making diagnoses faster
Digifluidic's rapid test kit, when ready, will make diagnosing someone with COVID-19 quicker and easier. However, a research team led by Zhang Kang, a professor at the Macau University of Science and Technology (MUST), is also speeding up the diagnosis process. The team has developed a smart system – the Artificial Intelligence System for Screening, Diagnosis and Prediction of Novel Coronavirus Pneumonia – that uses chest CT and x-rays to complete a diagnosis in 20 seconds. The system can help medical professionals carry out evaluations on the effectiveness of certain medicines used to treat the symptoms of COVID-19. Anyone in China can use it now but soon, it has been reported, it will be available internationally.