For hundreds of years, Macao has played a vital role as a bridge between China and Portuguese-speaking countries. This was strengthened post-1999 and there are now ongoing moves to develop the ties further.
The Chinese and Portuguese governments have settled the question of Macao through negotiations. This political decision is a wise move that conforms to the needs of the times. So said Jiang Zemin on 20 December 1999, during the Celebration of the Establishment of the Macao Special Administrative Region.
"After its return," continued "After its return," continued the then president of the People's Republic of China, "Macao will continue to strengthen its role as an important bridge linking China and other countries and regions and as a window open to the outside world." Perhaps Jiang Zemin was a prophet because, 20 years later, there is an overwhelming consensus that the city's intended role is being well and truly fulfilled – particularly when it comes to its relationships with Portugal and the seven other Portuguese-speaking countries across the world.
In reality, Macao's role as this 'window' has been in place for centuries. This was the case, in fact, for many years before the territory – 'this sacred land of the motherland', as Jiang Zemin put it – was even under the administration of the Portuguese, which was in effect from 1557.
For instance, Danilo Henriques, Timor-Leste's representative at the Forum for Economic and Trade Co-operation Between China and Portuguese-Speaking Countries – better known as Forum Macao – reckons Macao had an important role to play hundreds of years ago in the development of the Portuguese-speaking nation that lies to the south of Indonesia. "From the outset," he says, "Macao played a crucial role in [Timor-Leste's] development, in particular as it was the case that merchants from the [Macao] region travelled to the island before any other foreigners to trade in the famed and precious white sandalwood in the 13th century."
Playing a crucial role
Today, says Henriques, Macao still has a dynamic role to play in the development of Portuguese-speaking countries through institutions like Forum Macao. This can include, he notes, trade links, business to business relations, human resources from Macao's public sector and ministerial or other institutional exchanges. He also highlights the 'strengthening of people to people contacts' as a result of the many cultural exchanges that take place between the Lusophone countries and Macao. "Increasingly," he says, "in this globalised and ever more connected world, one of the key roles that Macao can play is the one that's carried out by its companies in bridging the communication, logistical and other gaps that are required by companies in Portuguese-speaking countries for access into the vast Chinese market."
Henriques speaks to us after returning from Timor-Leste, where he took part in a visit of 23 companies from China's aromatic oil industry. The delegates looked at the potential of importing Timorese medicinal and therapeutic oils to Macao so that they can then be exported to other markets, such as Mainland China and Hong Kong. Given the giant size of the target market, studies are now being carried out to investigate the possibility of scaling up production and growth in the nation with Chinese investment.
Another Portuguese-speaking country reaping the benefits of Macao's position is São Tomé and Príncipe, off the west coast of Africa. The newest Forum Macao member hosted the 14th Business Meeting for Economic Co-operation between China and Portuguese-Speaking Countries in July – a conference that Rafael Branco, the country's former prime minister and head of its Trade and Investment Promotion Agency, or APCI, called 'very positive' in terms of promoting the nation.
As a result of the event, there are now about a dozen projects, involving entrepreneurs from Macao and adjacent Chinese provinces, 'with potential' that will be followed up in São Tomé, according to Branco. Tourism, gaming and trading in the country's future tax-free area are the main targets for these businessmen.
Trade at a record high
Last year, the value of trade between China and Portuguese-speaking countries reached a record high of US$147.25 billion – or MOP 1.2 trillion – making China the largest partner and also the fastest growing export market for these countries. Since 2003, when Macao was given its role as a platform for Portuguese-speaking countries, this figure has grown elevenfold, according to former Chinese deputy commerce minister Gao Yan.
In an interview in Lisbon last year, Gao said Forum Macao had held 'a very important role' in China's globalisation. And according to 2018 official figures, China's business investment across a range of sectors in the countries exceeded US$50 billion – or MOP 404 billion – while Chinese companies' contracts in these markets reached US$90 billion – or MOP 727 billion.
Speaking in July in São Tomé and Príncipe at the annual China-Portuguese-speaking Countries Business Meeting, Irene Va Kuan Lau, president of the Macao Trade and Investment Promotion Institute, or IPIM, underlined the 'great relevance' of Macao as a platform 'in establishing China abroad'. This role, she said, results from specific features of the SAR, such as the fact that it is bilingual – referring to Chinese and Portuguese – as well as its excellent business environment, its provision of professional services in the legal and e-commerce areas, and its existing arrangements to avoid double taxation. These arrangements, that enable companies to be taxed in only one country or territory, thus making business less onerous, are already in place with Cabo Verde and Portugal, the two countries that have been the quickest to sign agreements with the Macao government. It all means that companies which are operating in Portuguese-speaking countries can benefit from the low tax rates in the SAR.
Wang Wei, China's ambassador to São Tomé and Príncipe, sees Macao's role as a 'bridge' to Portuguese-speaking countries as one that's on the rise. "Macao can very well play the part of a pathway from all Lusophone countries to the Greater Bay Area," he says. "In terms of territory, Macao is small. But this does not stop it from being able to play a larger role in connecting and building bridges. I also believe that the Greater Bay Area will strengthen Macao's role as a tourism hub and a meeting platform between China and Portuguese-speaking countries."
An important conference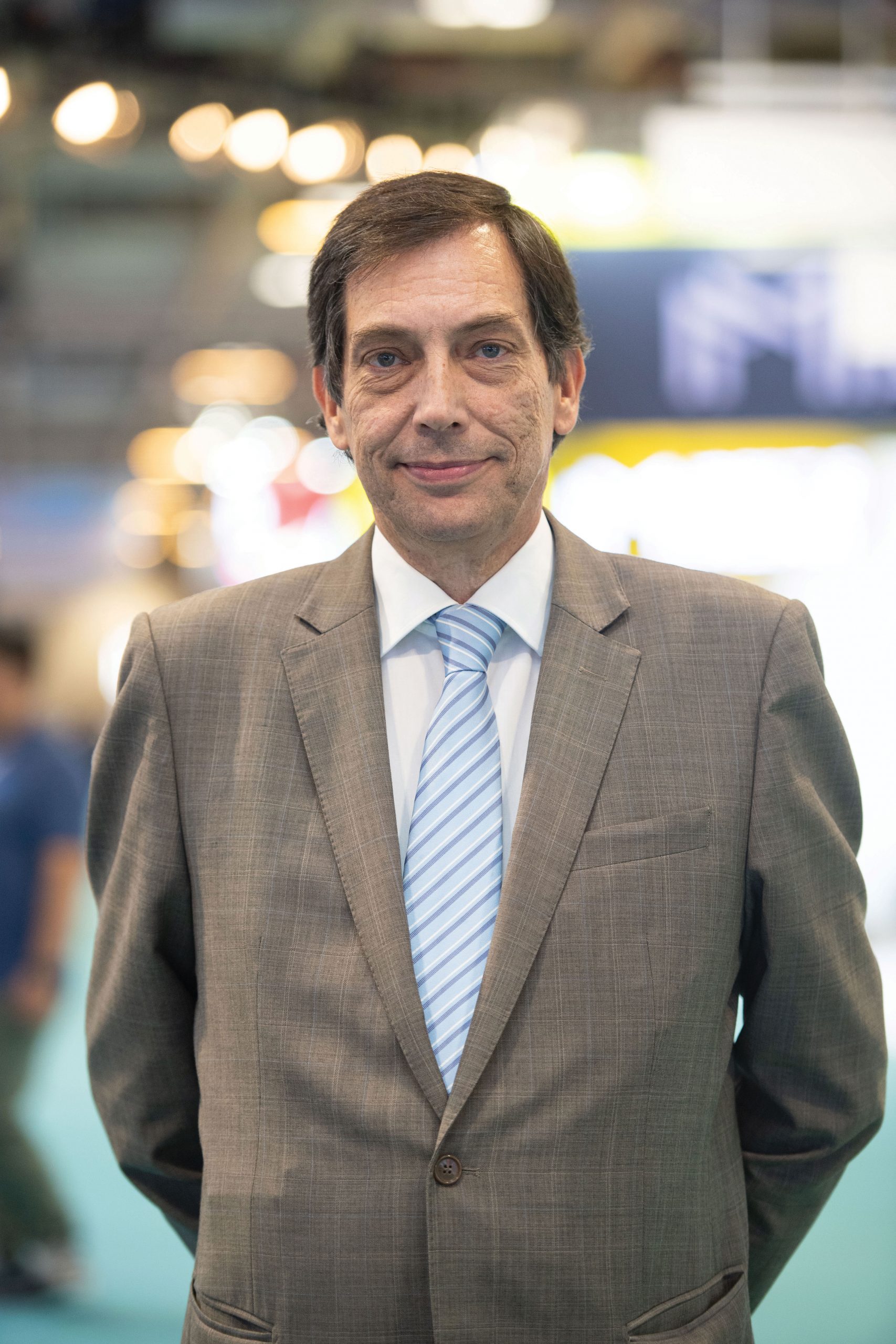 Next year will be a decisive one in the shaping of Macao's future when it comes to its relationship with the Portuguese-speaking countries. Mid-way through the year – the date is yet to be set – Forum Macao will hold its sixth 'ministerial meeting', which is held every three years but was postponed earlier this year. The forum is, at the moment, looking at its own processes and goals for the future so that it can fine-tune its procedures. It has commissioned an external evaluation, a document which will examine its first 15 years and also look to its future. Over the past year, a delegation from the Chinese Academy of Social Sciences has been visiting each one of the Portuguese-speaking countries to gather information for the document. Its conclusions are to be presented soon.
Rodrigo Brum, one of the forum's three deputy secretary-generals, expects that ongoing external evaluations of the organisation will lead to a fine-tuning of its procedures, bolstering its role. Evaluations, based on proposals from member countries, will be, notes Brum, 'a basis for the preparation of the future' for the forum. "It's the way it should be," adds Brum, who represents the Portuguese-speaking countries, "because the path is made with that fine-tuning – with new proposals."
The forum has been implementing new measures over the past few years, such as its annual visits to Lusophone countries. From the 2020 'ministerial conference' will come the guidelines to be executed by the forum's secretariat in the near future. "It will take three, four or five years for the countries themselves to become aware of the forum's actions," says Brum, "of [the forum's] willingness to make the connection to China, highlighting the opportunities for those countries in China, while also generating awareness in China for those countries, in terms of investments."
On the horizon is a new role for Macao, according to the Greater Bay Area Outline Development Plan: to become a financial platform, namely for Portuguese-speaking countries. Macao already houses the China-Portuguese Speaking Countries Co-operation Fund, managed by the China Development Bank, but, according to Brum, 'there could be other' financial instruments in the future. The creation of 'other funds will be one of the topics to be discussed' in 2020, he adds. As China's business ties with Portuguese-speaking countries – be it tiny Timor-Leste or giant Brazil – become ever more increasingly interwoven with Macao, the SAR's institutions are looking ahead to another couple of decades of big boosts to trade and investments.