After reconstruction comes economic diversification.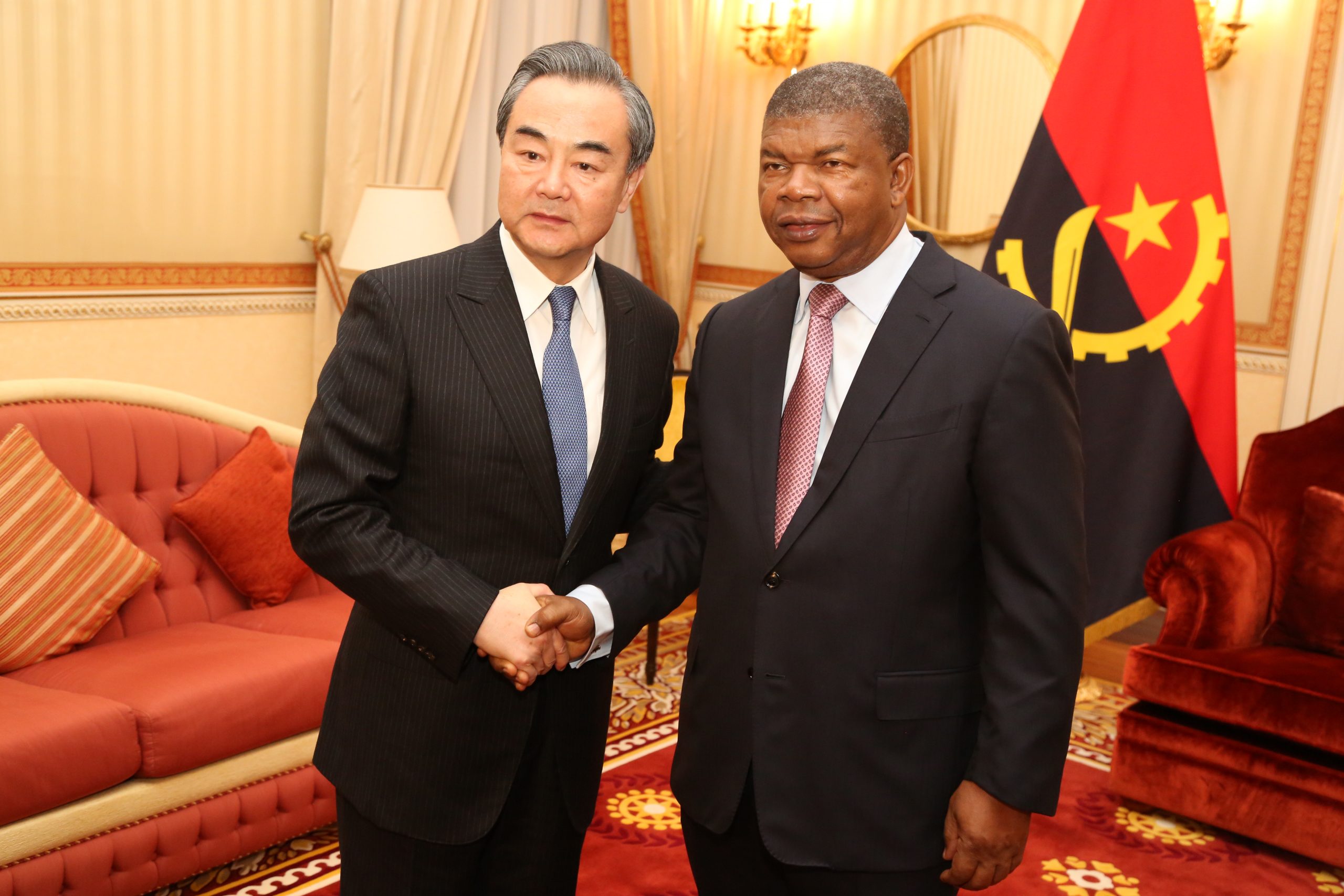 By the time the peace treaty was signed in February 2002, more than a quarter‑century of nearly uninterrupted civil war had left Angola a ruined country. Most of the infrastructure from colonial times – roads, bridges, railways – had to be repaired or rebuilt, making travel between most provinces exceptionally difficult. There was an urgent need to build schools and hospitals.
That wasn't all. For a poor country like Angola, it was nearly impossible to obtain financing and only by paying exorbitant interest rates. For reconstruction on the scale that the country needed, occasional financing and the few bilateral credit lines then available would not be enough. The financing conditions imposed by the International Monetary Fund were also very strict.
The Chinese solution arose within this context: a large volume of loans guaranteed by future oil exports for turnkey projects with short completion deadlines, meant to restore the country's infrastructure in a few short years. New infrastructure such as dams would endow the country with conditions for economic growth and development. The China Construction Bank and Exim Bank of China opened the first credit line for Angola that same year, according to Sino‑US Energy Triangles: Resource Diplomacy Under Hegemony.
The reconstruction projects enabled Angola to embark on a phase of accelerated growth. By 2006, GDP growth was 20.7 per cent and in 2007, growth hit 22.6 per cent. The rise in oil revenue led to budget and external account surpluses.
China committed to the relationship with Angola
In 2006, China's premier at the time, Wen Jiabao, travelled to Angola to take a closer look at ongoing projects. The words remarked by Angola's then President José Eduardo dos Santos were historic: he praised the "mutually advantageous," "pragmatic" relationship marked by no "political pre‑conditions."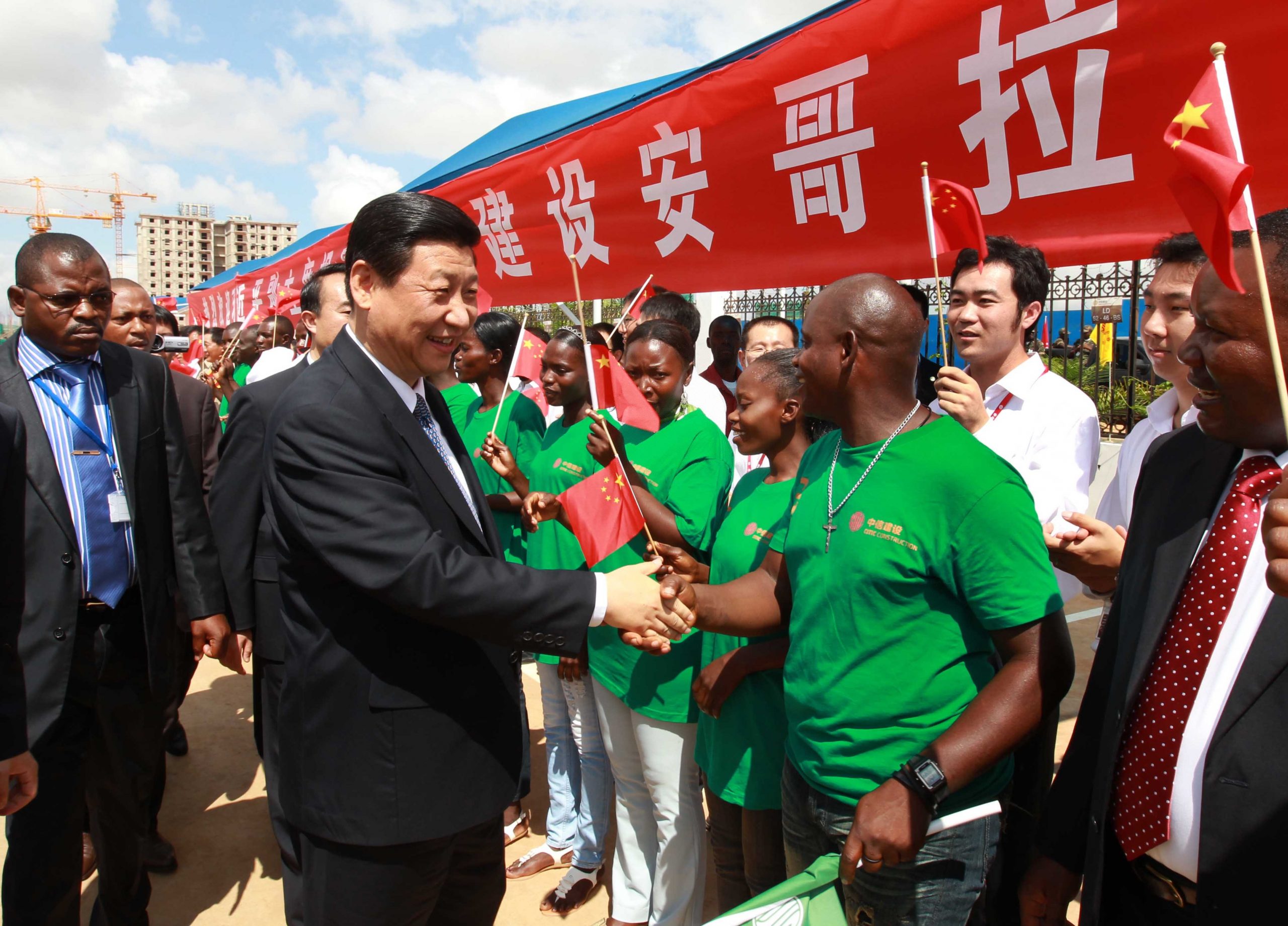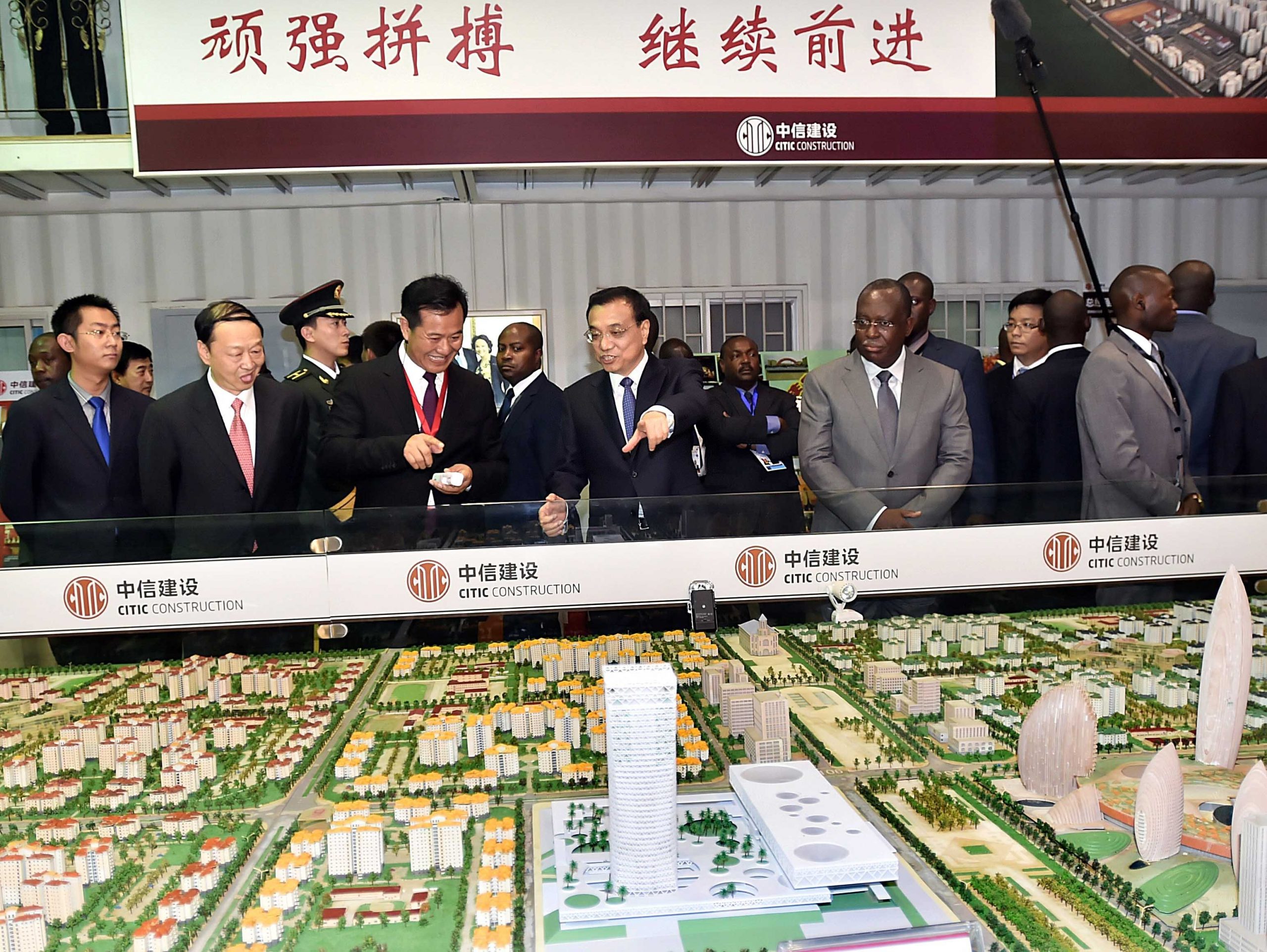 "China played a particularly significant role in supporting those efforts," wrote Indira Campos and Alex Vines in a study entitled "Angola‑China: A Pragmatic Partnership," published in 2008. According to their research, Chinese technical and financial assistance helped launch more than 100 projects in the areas of energy, water, health, education, Telecommunications, fisheries, and public works.
China and Angola established the strategic partnership in 2010. In 2014, Chinese Premier Li Keqiang made an official visit to Angola, and in June 2015, then President José Eduardo dos Santos met with Chinese President Xi Jinping in Beijing. In December of the same year the two heads of state held a bilateral meeting on the sidelines of the Johannesburg Summit of the Forum on China‑Africa Cooperation (FOCAC).
In statements made to Macao Magazine, researcher and diplomat Loro Horta highlighted the strategic importance of the bilateral relations that gave Luanda "an opportunity to negotiate with the Western powers a favourable and relatively strong position," adding that "the strong Chinese presence forced many Western countries to treat Angola with more respect." Of Timorese origin, Horta was educated at the National Defence University of the Chinese People's Liberation Army and now serves as the ambassador for Timor‑Leste in Cuba.
In addition to the strategic benefit, he explained, Chinese support in the area of transportation infrastructure helped revive internal trade and boost contacts between Angola and neighbouring countries.
"The economic impact of cooperation with China was very deep. But Chinese support also positively impacted the life of common Angolans. Projects such as the construction of thousands of low‑cost homes, as well as hospitals and schools, benefited the less fortunate," Horta explained.
Angola was surprised by declining oil prices in 2014 and is currently seeking to diversify its economy. For this phase, Horta recommended that the future priority of bilateral relations should be projects that help "reduce its high dependence on oil and other mineral resources," adding that "agriculture, tourism, and manufacturing are promising areas."
Lessons must also be learned from experience, especially since 2002. For Horta, the most important is that Chinese companies should be more sensitive to local realities and "increase the involvement of Angolans in their activities and projects."
The future of bilateral relations
Eugénio Costa Almeida, an Angolan researcher from the Centre for International Studies of the University Institute of Lisbon (CEI‑IUL) highlighted as future cooperation areas the exploitation of mineral resources such as iron and gold, which "can be important for an increasingly thriving Chinese industry," as well as industrial projects in Angola, particularly the "assembly and production of Chinese vehicles in Angola, with the country serving as a hub for exports to the West.
"China has been the top builder and restorer in the area of national infrastructure. Roads, bridges, viaducts, railways, airports and hospitals, schools and government infrastructure were mostly, if not almost entirely, built by Chinese companies or under Chinese coordination and supervision," he told Macao Magazine noting that even "the stadiums built for the 2010 Africa Cup of Nations were of Chinese design and construction."
The fact that a new president has taken office in Angola may provide new impetus to bilateral relations. "Everything depends on how João Lourenço's government will maintain cooperation with China. Maybe everything will become clearer if he meets with President Xi in September during FOCAC 2018 in Beijing."
Along with the continuity of Chinese financing for Angola, Costa Almeida also noted the important agreement to facilitate ordinary passport visas signed during Chinese Foreign Minister Wang Yi's recent visit to Luanda. His two‑day visit in January 2018 marked the first by a head of Chinese diplomacy to the country in 16 years.
In late 2016, the China‑Angola Investment Forum held in Luanda resulted in the signing of 48 agreements on intended investment worth a total of US$1.2 billion.
Winds of change
Relations between Angola and China were established in 1983, and the two countries began an ongoing and continual trend of rapprochement in 2002. Back then, Angola was a country with infrastructure necessities; today, it is suffering the effects of a prolonged economic crisis and needs to rapidly expand its production base. The election of João Lourenço in 2017, following 38 years of government by José Eduardo dos Santos, has also opened a new cycle in Angola. Absolute top priorities for 2018 are improving the business environment and attracting foreign investment.
More Chinese private investment in the Angolan market, specifically the sectors of agriculture, industry, human resources and health, was in focus during the meeting between Angolan President João Lourenço and the Chinese ambassador in Angola, Cui Aimin, last October. In late 2016, the China‑Angola Investment Forum held in Luanda resulted in the signing of 48 agreements on intended investment worth a total of US$1.2 billion.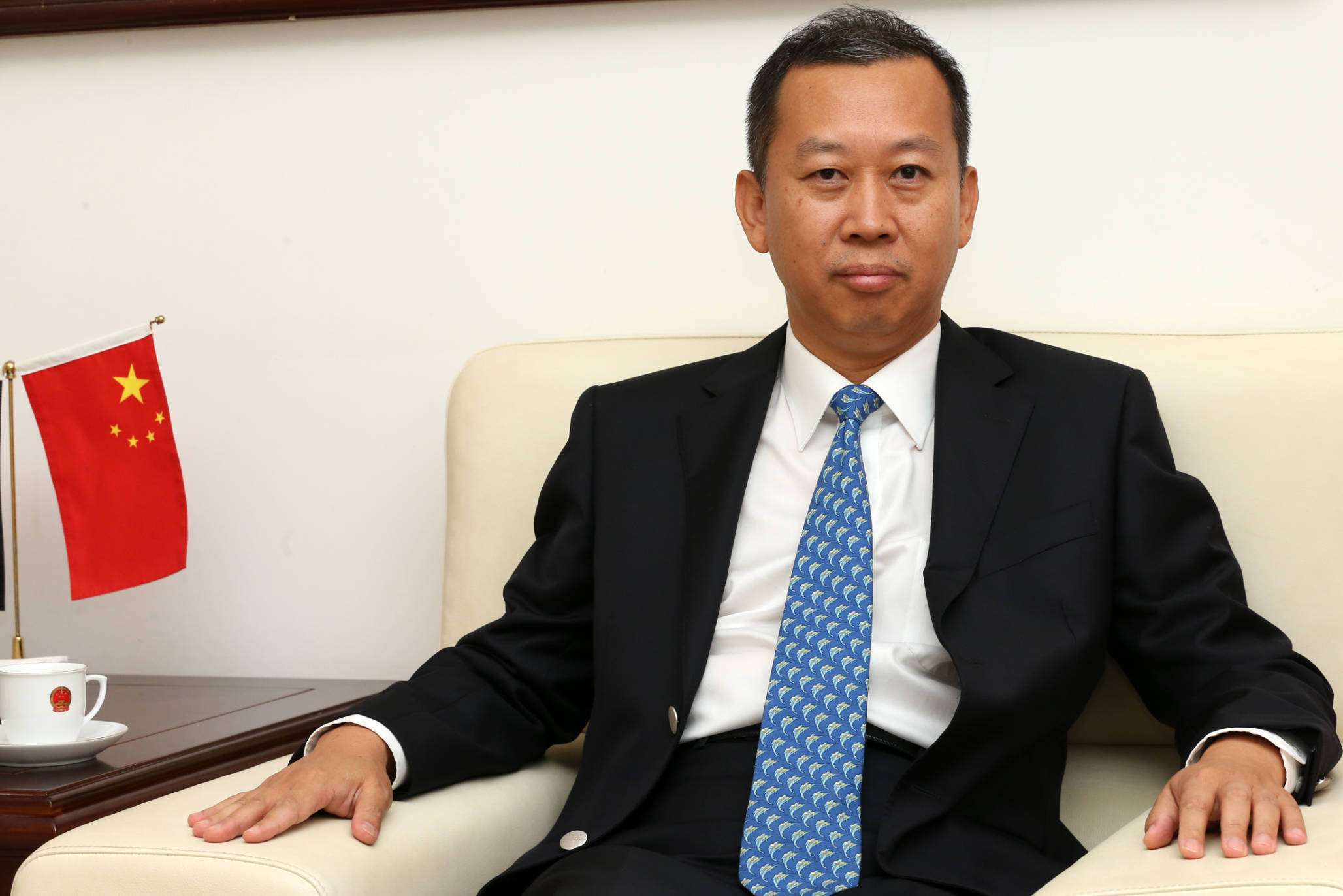 For Manuel Arnaldo de Sousa Calado, president of the China‑Angola Chamber of Commerce (CAC), 2017 was a negative year in terms of bilateral business relations despite the opening of a Bank of China branch in Angola. But the new year and new cycle have better prospects, as he stated in a recent interview with Angola's Novo Jornal.
"Regarding new investments, I can say that we are excited. We've got a different political vision, new leadership and, obviously, renewed hopes. I can even say that I can't recall a politician who has infused as much hope as President João Lourenço is doing now. Having political confidence is therefore a motive for all of us to be optimistic about the future," Calado said.
On Angola's part, he said, the foreign exchange question has to be ironed out as well as the matter of financial transactions, so that capital repatriation can be viable. Another question to resolve is the bureaucracy: "If we are able to at least reduce excess bureaucracy in our institutions we will surely grow a great deal from the standpoint of foreign investment. Our economy will be strengthened."
As for more involvement of Angolans in Chinese projects, Calado called attention to the opening of Chinese training centres in Angola, the cases of CITIC and ZETC. "That means we'll soon have more Angolan personnel in Chinese companies."
At the peak of economic relations between the two countries some 200,000 Chinese workers were employed in Angola, a number that now stands at about 50,000, and nearly 500 Chinese companies were established in the country, Xu Ning, head of the Angola‑China Chamber of Commerce and Industry, told Bloomberg last April.
Chinese loans to Angola exceed US$60 billion
In "A New Journey Begins in the Strategic Partnership between China and Angola," an opinion piece published in the Jornal de Angola a few days before the foreign minister's visit to Luanda, Ambassador Cui stated that "in the face of changes in the international situation" the two countries "have sped up the pace of internal reform, opening new perspectives" for bilateral relations.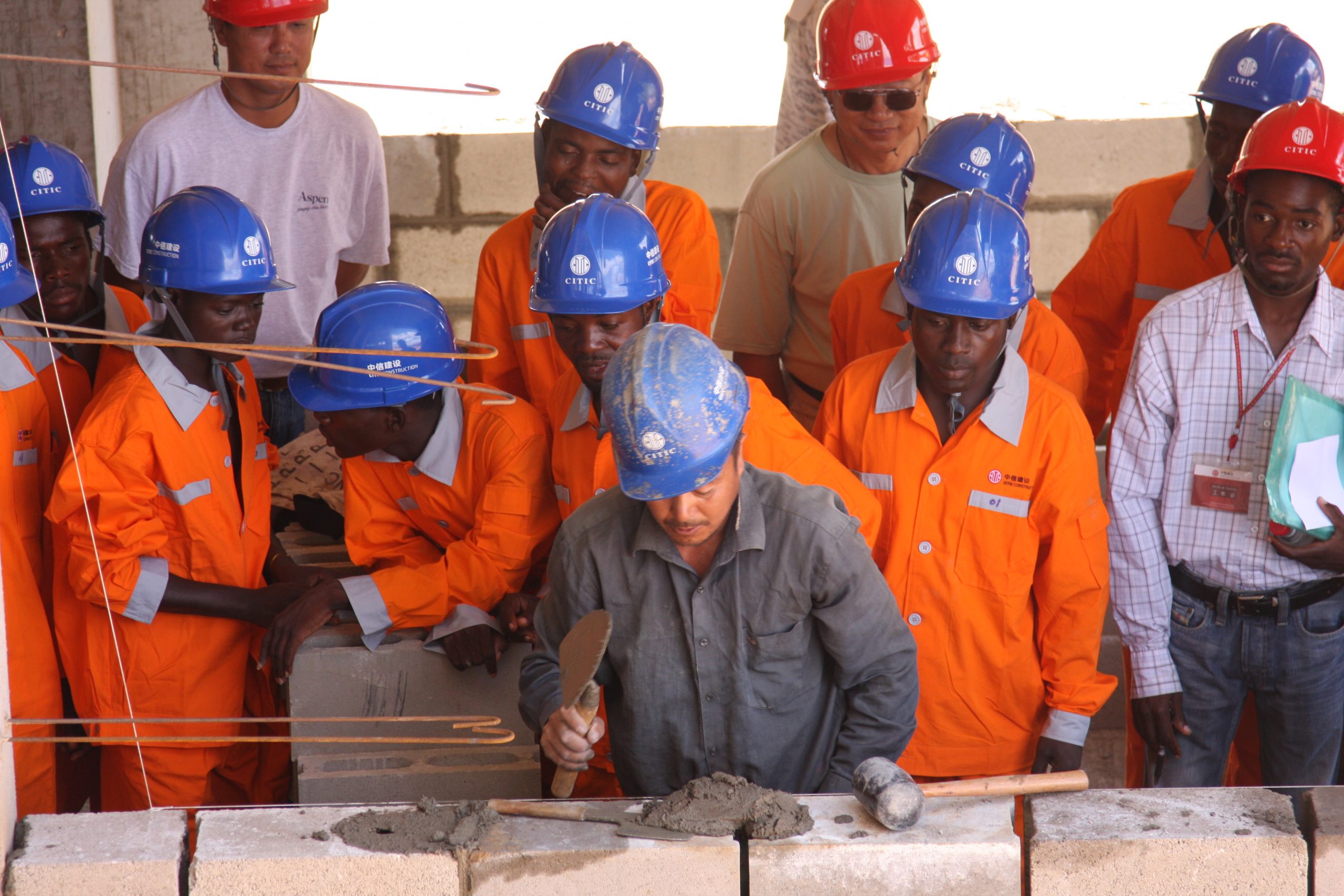 "A thousand‑kilometre journey cannot be completed without taking many small steps. The last 35 years [of bilateral relations] are a proud and memorable story and have forged the basis for the long term development of China‑Angola relations," explained Cui.
The FOCAC meeting scheduled for September will "consider the future development plan with the African partners, working out new measures, creating new priorities and reaching a new level in terms of Chinese‑African cooperation. Given the desires of the African countries, the Chinese side would like to couple the Belt and Road initiative more closely to Africa's Agenda 2063."
The second session of the Orientation Commission for Economic and Trade Cooperation between China and Angola is now being prepared, along with agreements on visas, investment protection, avoidance of double taxation and currency exchange. The diplomat stated that today "China‑Angola relations are at the best level in history, an example of cooperation with mutual benefits and common development between China and the African countries."
China is currently Angola's top trade partner, while Angola is China's second‑ranked trade partner and top supplier of oil in Africa. According to Cui, since diplomatic relations were established China has granted Angola loans totalling more than US$60 billion, meant to help build numerous infrastructure projects including power plants, roads, bridges, hospitals and homes, "thereby stimulating economic development and improving the life of the Angolan people." With the aim of helping build personnel capacities in various areas, the Chinese undertook to train more than 2,500 Angolan civil servants in different areas, in addition to providing 300 study grants. Since 2009, China has sent four medical teams comprising more than 60 professional medical personnel who provided more than 200,000 free consultations for Angolan citizens at Luanda General Hospital. The hospital, completed in 2005, was donated by the Chinese government and is also Angola's best-integrated health unit to date.
Other Chinese donation projects are also moving forward, including an agricultural technology demonstration centre and the new Instituto Superior de Relações Internacionais, the Chinese diplomat explained.
The agreement to streamline visa‑processing mechanisms signed during the Chinese minister's visit mainly addresses business people, academics and researchers from different knowledge areas, high‑level competitive athletes, cultural agents and citizens needing medical treatment. The two countries have already signed an agreement to end the need for visas in diplomatic and service passports, still in force.
Foreign Minister Wang reiterated to the Angolan president China's readiness to boost support for Angola to speed up the economic diversification process. "It's up to the Angolan authorities to make proposals so that China can study them."
The Chinese authorities have pledged to support, encourage, and create facilities for Chinese companies to invest in Angola and thereby help develop Angolan industry. "Chinese companies have the capabilities and conditions to supply equipment and technologies to re‑launch industry in Angola," Wang said.
"I will inform President João Lourenço that in so far as we are strategic partners, China supports all Angolan efforts to seek suitable paths for development, according to their conditions, and we will support the economic diversification strategy, train Angolan personnel, and help create skills."
Wang called attention to significant figures resulting from Chinese reconstruction projects in Angola: 20,000 km of roads, 2,800 km of railway lines, more than 100 schools and more than 50 hospitals, as well as housing for thousands.
For the diversification projects, Angola also counts the support of the Macao Special Administrative Region, manifested during a January 2018 meeting between the outgoing Angolan ambassador in China, João Garcia Bires, and the Chief Executive of Macao, Chui Sai On.
At the meeting in Macao, the two men discussed efforts to boost cooperation and exchanges, in the context of Macao's position as a platform for business and cooperation between China and the Portuguese‑speaking countries.
The Angolan diplomat expressed gratitude for the commitment shown by Macao's government at a time when the Angolan government aims to attract foreign investment to the country to help diversify economic activity.
The Macao Chief Executive spoke of the importance of improving relations between the two sides and also invited Angola to join the Belt and Road initiative proposed by President Xi in 2013, which is meant to strengthen economic ties between Asia, Africa and Europe, with investments amounting to billions of dollars in infrastructure.