The concept of the library has existed for so long that it predates books themselves. But in a world in which books, research and news are always at your fingertips, this public resource is in some ways no longer what it once was.
Today, Macao's libraries are growing beyond their physical spaces, shifting to accommodate changes in consumer behaviour. If you want to read a magazine or borrow a book from the catalogue, you no longer have to leave the comfort of home to do it, yet modern libraries have the potential to become more than just digital archives.
With investments in digital resources, a growing number of community events and a new central facility in the works, Macao is updating its libraries to keep up with the times, developing spaces that offer new ways to share knowledge, find inspiration and connect.
Libraries past and present
Some of the earliest libraries, containing archives of clay tablets inscribed with the wedge-shaped ancient writing known as cuneiform, emerged over 5,000 years ago. The earliest iteration was used mostly for administrative purposes, but over time, libraries expanded to include resources on astronomy, history and philosophy.
Established around 300 BC, the Library of Alexandria of ancient Greece, located in what is now Egypt, more closely resembled what we think of libraries today: a centre for knowledge and resources. With the equivalent of 100,000 scrolls in its collection, it was the largest and most important library in the ancient world.
Other great civilisations, from the Chinese to the Aztecs, also boasted their own grand libraries. Over time, libraries became community hubs where everyone could gather, learn and benefit from the extensive resources and services.
Today, libraries continue to evolve to accommodate our ever-changing reading and learning habits. If you have not paid a visit to your local library in a while, you may be surprised by what you'll find.
In Macao, there are 17 libraries spread across the three islands, where you will find not only books and magazines but also multimedia resources, such as Blu-ray players and desktop computers. That image in your head of a strict librarian reprimanding kids for being noisy? Several libraries in the city have dedicated spaces for children, as well as outdoor reading areas where study groups or tutors and students can converse.
Last year, Macao's libraries recorded nearly 2.4 million visits – quite a feat, as the pandemic slowed tourism to a trickle and local outbreaks briefly forced libraries to close. In fact, over half a million books were borrowed in 2021, the highest number recorded since the government started tracking in 2010.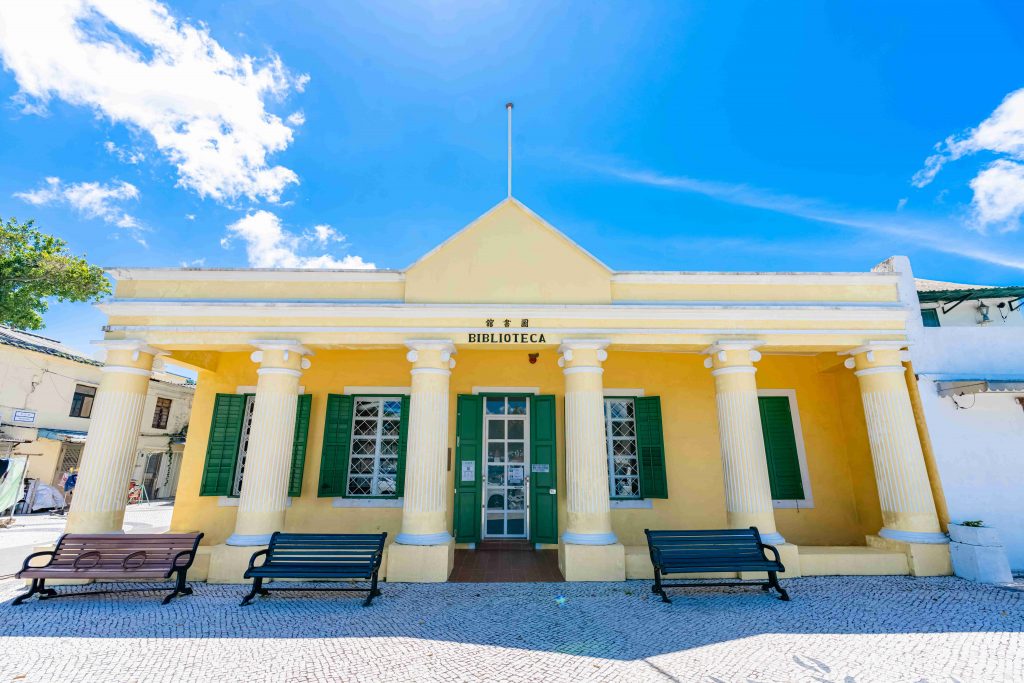 Rethinking the library
According to the Cultural Affairs Bureau (IC), the surprising surge in book checkouts is a testament to several updates it has made to keep libraries relevant in the digital age.
For starters, Macao's libraries have improved efficiency, access and convenience with a centralised online system.
Today, if you go to any branch you will have access to the city's entire book collection. You don't even need to physically visit to access a library's catalogue – the system is all online, so you can access it anywhere with an internet connection. From the online catalogue system, you can see what titles are available, where they can be found (down to the shelf number) and whether they're available to reserve.
Of course, there are still limitations: not every book can be found at every branch. But even this logistical hurdle has seen a convenient workaround. If the book you want to borrow is unavailable at your preferred library, you can request for it to be delivered within a few working days for free.
An app called My Library (available both on iOS and Android) replicates some of the website's functions. Users can renew books they have borrowed and extend their loan periods, as well as stay up-to-date on operating hours and events. Need help remembering your book return deadline? Users can opt in to receive reminders via text message.
When it's time to drop off your book, all libraries offer book checkout and return machines, which automate the process. Most libraries are open until midnight, but if you need to pick up or drop off a book outside hours or on public holidays, several branches (at least one on each island) have automated lockers where you can pick up or drop off books outside opening hours.
Accessibility is another focal point of Macao's libraries. Nearly all the city's libraries are equipped with electronic magnifiers, with the main branches offering reading devices for the visually impaired to make materials accessible to as many people as possible. All branches have induction loop kit systems to support those who use hearing aids, while about half of all libraries have accessible toilets, wheelchair ramps and lifts.
"We continuously introduce various services and intelligent equipment providing, whenever possible, various facilities, including discussion rooms for groups, study areas, and children's reading areas, in order to allow all residents to enjoy a more convenient service and find their own corner of the library," says an IC representative.
Bottomless digital resources
Our changing reading habits will dictate what future libraries might look like and, in some ways, that future has already arrived. Digital books and audiobooks have become increasingly popular with the rise of smartphones, tablets, and dedicated e-readers such as Amazon's Kindle.
In 2020, research firm Facts & Factors valued the global value of the e-reader industry at over MOP 242 billion (US$30 billion) and forecasted 25 per cent growth by 2026. The pandemic played a part in boosting the already burgeoning industry. Last year, as remote learning and working became the norm worldwide, many markets quickly embraced the technology with e-book loans spiking 53 per cent in US libraries. In some places, this digital shift even predates the pandemic – in 2016, e-books made up 28 per cent of all publishing sales in the mainland, for example.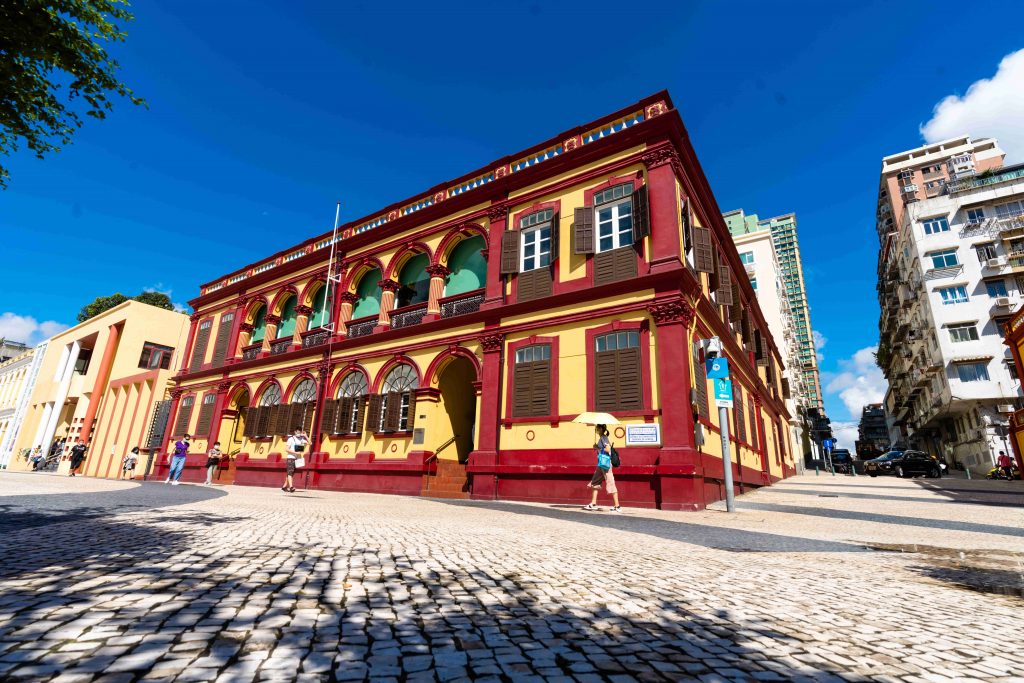 According to the IC, which has roughly 16,000 digital reading resources available, demand for electronic resources has "increased significantly" in Macao over the past three years. In 2019, library members made 75,000 requests to access digital books, magazines and special collections, compared with about 290,000 requests in 2021 – that's nearly four times more interest. "[We can] see that the pandemic has given rise to a change in the [public's] reading habits, with electronic resources having effectively met some reading needs," says the IC representative.
In 2020, the department began offering digital book provider Hyread's collection to Macao library members. The service offers over 10,000 e-books, mostly in traditional Chinese, covering a variety of topics including finance, spirituality and exam preparation. A selection of the libraries' magazine subscriptions can also be accessed digitally through Flipster, an app offering international titles like Newsweek, Elle and Rolling Stone.
In terms of academic resources, the library system grants members access to its digital subscription to Wanfang Data. As an affiliate of the Chinese Ministry of Science & Technology, the online archive offers academic materials from the likes of the China Online Newspaper Database, China Dissertation Database, and the China Science and Technology Information System.
Stacked full of new ideas
Aside from a treasure trove of resources – both analogue and digital – Macao's libraries offer valuable spaces, events and a sense of community. It's a dedicated space for getting work done, pleasure-reading or maybe even meeting friends for an event without the need to buy anything. Public libraries, like parks, are the epitome of what public facilities should be – places where residents from all walks of life can enjoy the services and spaces free of charge.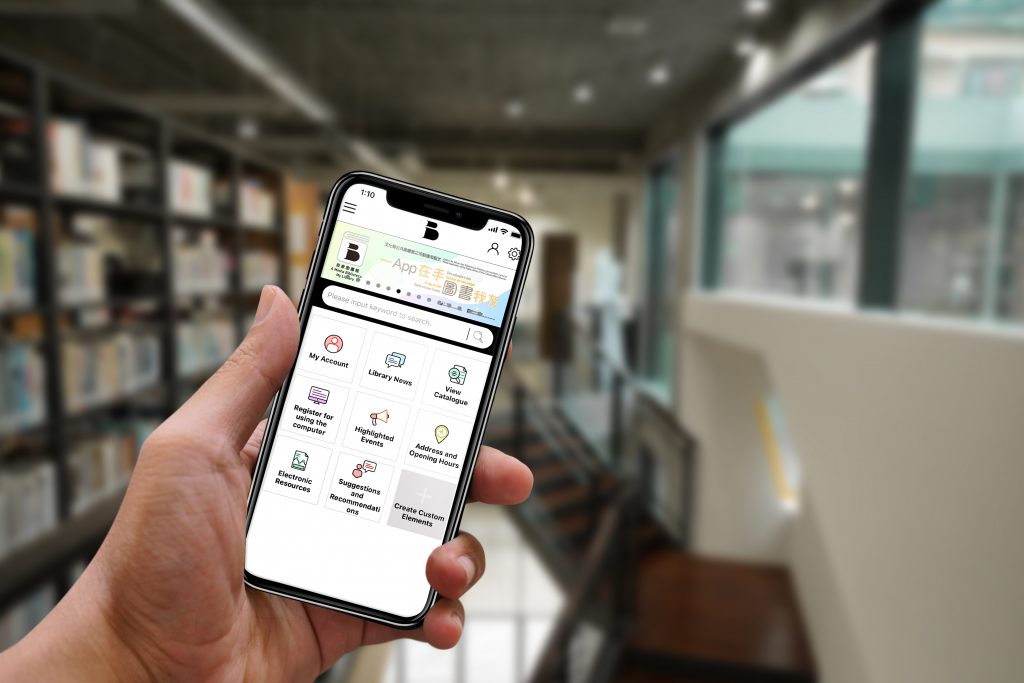 "The library supports the formal education and self-learning of people from different social classes, promoting reading habits, and encouraging research, exploration and culture in the city," says a representative from the IC.
As part of its efforts to get more people to visit libraries and promote a love of learning, the department also organises events, activities and special releases throughout the year, including themed book recommendations, a seasonal publication and cross-cultural exhibitions held in collaboration with other public libraries in Hong Kong and Guangdong province.
This month, in celebration of World Book Day on 23 April, the bureau will hold a "Reading Across the City" event, which includes the annual book exchange programme. Until 17 April, residents can drop off used books at select libraries to earn points, which can then be used to "purchase" reading materials at the Book Exchange event on 30 April and 1 May at the Old Court Building and Seac Pai Van Library. In 2021, the exchange collected 17,000 books – a testament to the public's appetite for reading and community events.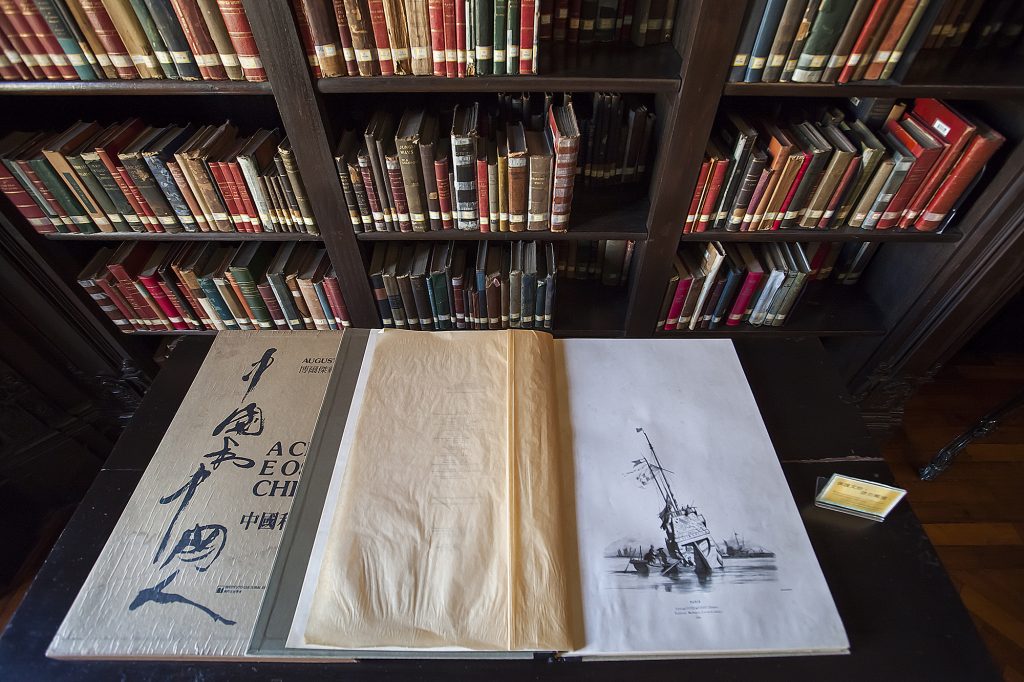 There's more to look forward to, including a new central library that's slated for completion in 2025. Located next to Tap Seac Square, across from the current central library, the modernist building will feature extensive glass elements that maximise natural light and a facade inspired by an open book. Inside, an open floor plan softens the boundaries between the in-house coffee shop, bookshelves and reading areas. The new facility will also incorporate more event spaces and digital zones in what is shaping up to be the embodiment of a truly modern library.
Nuno Fontarra, the architect leading the project on behalf of Dutch design firm Mecanoo, told Macao Magazine: "We want this to be a public library that covers a whole range of learning experiences. You don't just go in to read a book. You can go in to have a cup of coffee and talk to a friend. Or you go to see an exhibition or lecture. It's multifunctional."
Despite all these updates to the humble library, its core function remains the same as it has been for thousands of years: to be a centre for knowledge, where people can gather and learn. In Macao, our libraries are telling the same story in new and innovative ways.
---
Macao libraries: Past, present, future
Past: Senado Library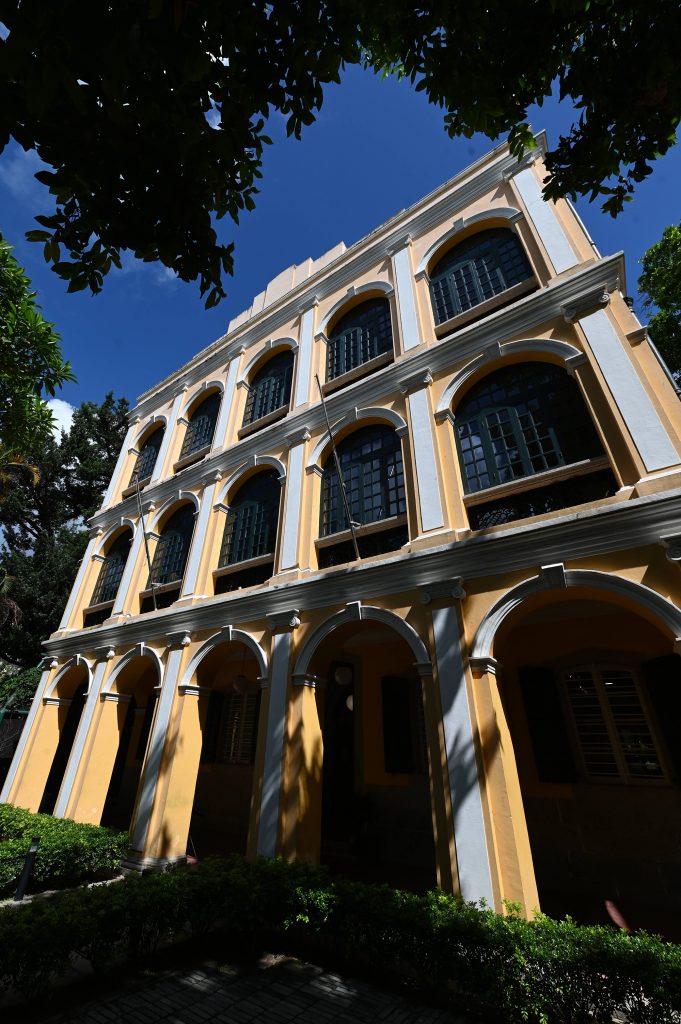 One of Macao's oldest libraries is still in operation and has a vast collection to show for it. Opened in 1929, Senado Library houses some of the most valuable books in the city with rare foreign books from the 17th to mid-20th centuries. It also keeps Portuguese newspapers from the late 19th century, including the first newspaper published in Chinese territory by foreigners. Inside, the library's long history is clear from its classical style and furnishings. It's located inside the Municipal Affairs Bureau building and can be visited by appointment only.
Present: Sir Robert Ho Tung Library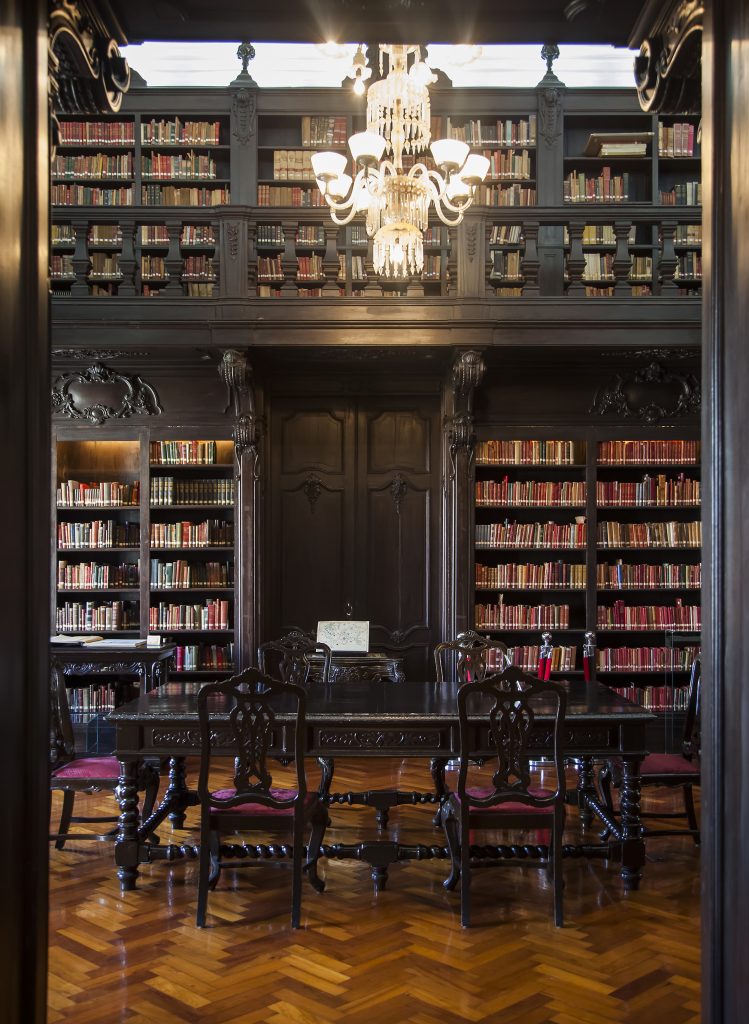 This is Macao's largest library and represents what the city is all about: a harmonious blend of old and new. The original building dates back to the 19th century; Hong Kong tycoon Sir Robert Ho Tung purchased it in 1918 before it was converted into a public library in 1958. In 2006, the local government invested tens of millions of patacas into constructing a new building in the space while preserving its historic origins. The library is home to over 100,000 volumes, ranging from rare books on classic Chinese literature to thousands of audiovisual resources. It's also the only library in Macao and Hong Kong with landscaped gardens, which seamlessly integrate with its outdoor reading area.
Future: New Central Library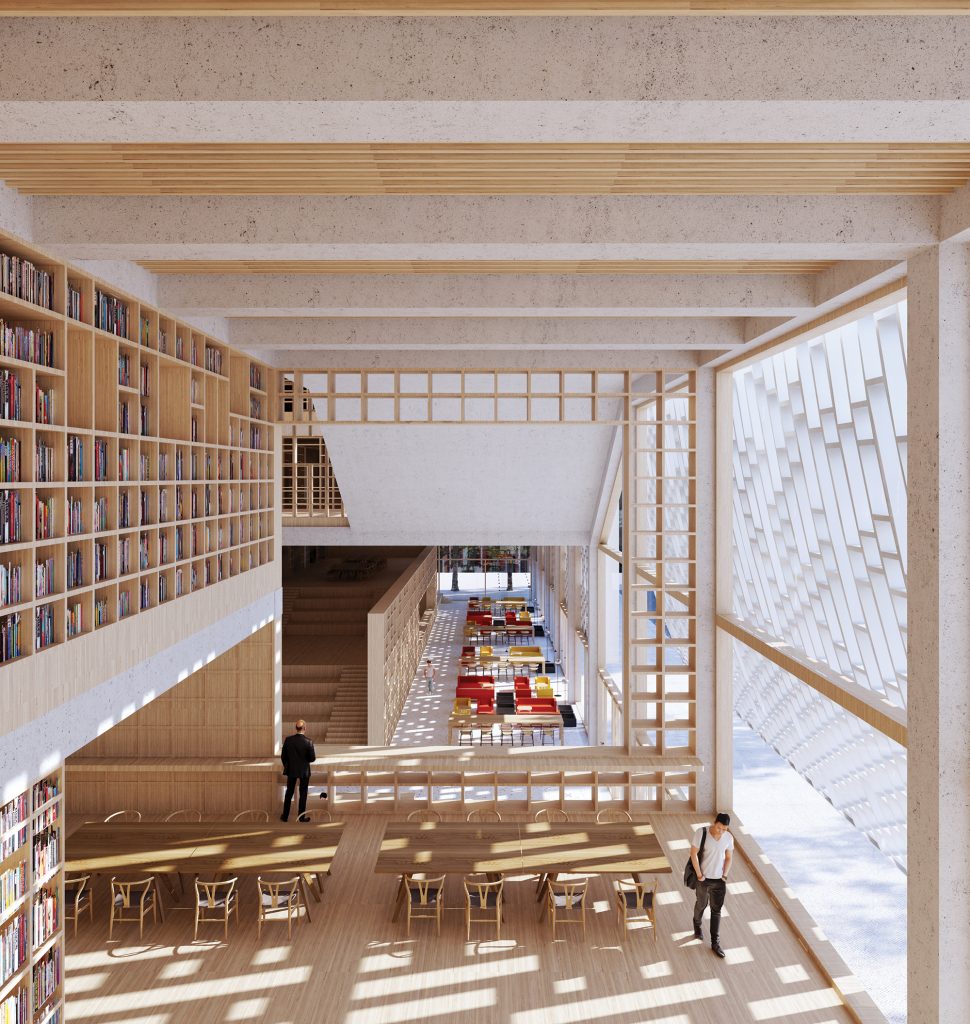 Macao's new central library is scheduled to be completed in 2025 and, based on design renders alone, has the potential to become an architectural marvel. Situated next to Tap Seac Square in the former Hotel Estoril, the structure will retain elements of the historic hotel, including its iconic mosaic mural. Dutch design firm Mecanoo says that visiting this library will be an experience in and of itself, starting with the symbolic entrance, which resembles an open book. The library will not only be modern in appearance but also in spirit – it's designed to be a knowledge hub for the community, combining a large archive of physical books with digital resources and spaces for new ideas to come to life.