Chinese ping pong stars Wang Chuqin and Lin Gaoyuan crouched at opposite ends of a black table during the men's singles finals at the WTT Champions Macao 2021 China Stars tournament on 23 January. The athletes moved at a dizzying pace, gracefully sending a tiny ball back and forth, left and right, high and low. The room was silent, aside from the sharp smack of each paddle stroke and tap of each bounce. After an intense match, Wang won 4-3 and solidified his ranking as one of the world's top-rated players.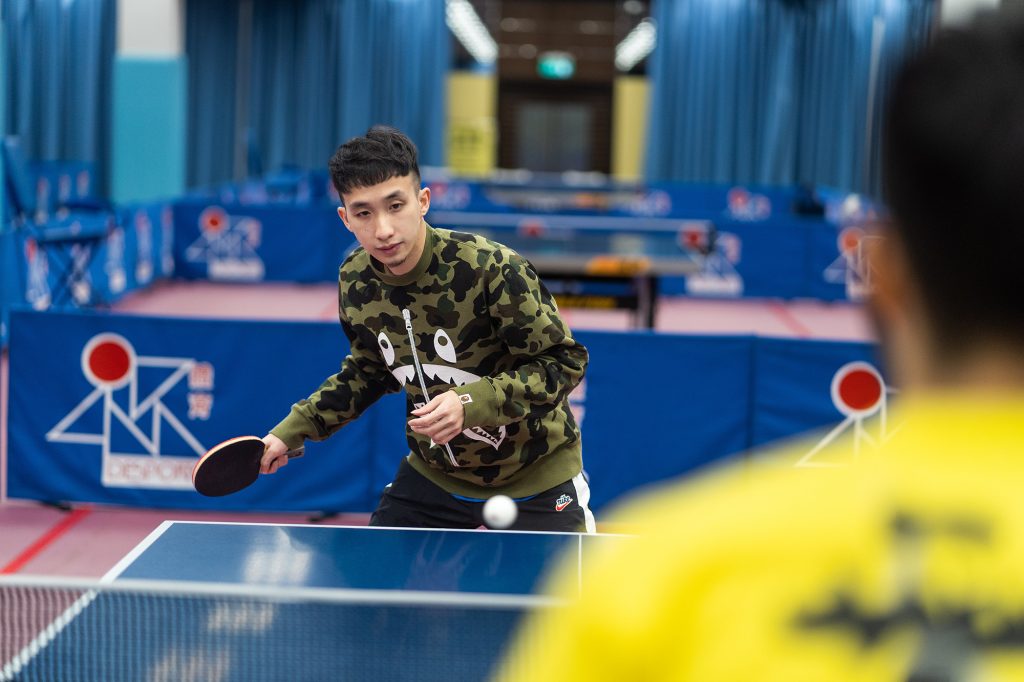 One of Macao's first professional table tennis athletes, Cheong Chi Cheng, also competed at the tournament, which took place at the Tap Seac Multisport Pavilion from 19 to 23 January and was co-organised by the Sports Bureau of Macao, World Table Tennis (WTT) and the Macau Table Tennis Association (MTTA). And, though he did not move past the first round, having faced off against current world champion Fan Zhendong, Cheong played a quality match and made the city proud.
While there's nothing quite like watching world-class athletes in action, a love for table tennis (also known as ping pong) in Macao extends well beyond elite tournaments. Walk by any sports facility after work or on weekends, and you'll encounter ping pong tables fully occupied by young and old, beginners and pros. The sport appeals to just about everyone thanks to its easy-to-learn rules and approachable nature. And with standard 274-centimetre tables in most sports facilities in the city, it's one of the most accessible, inexpensive games to play.
But ping pong had to come a long way before it became one of the city's most beloved sports. From its origins in Victorian England to global expansion via Portuguese trade routes, here's how table tennis became one of Macao's most popular pastimes.
The first serve
Believed to have emerged in Victorian England in the late 19th century as a descendant of "Real Tennis" – a cross between tennis and racquetball – ping pong was the after-dinner parlour game of choice among British elites. According to the UK's National Army Museum, British officers in India and South Africa in the 1880s developed an early version of table tennis, having created a makeshift game using cigar lids as paddles, wine corks as balls, and books as a net.
The game gradually spread across Europe, and when the Portuguese ventured eastward for exploration and trade, the game made its way to Macao in 1914. It took only a few years for the sport to gain some momentum. By 1923, Macao counted at least five independent table tennis teams followed by its own Table Tennis Federation (TTF), which organised local matches, six years later. In 1931, the TTF held the first match between Macao and Hong Kong at the now-defunct Cheng Peng Theatre.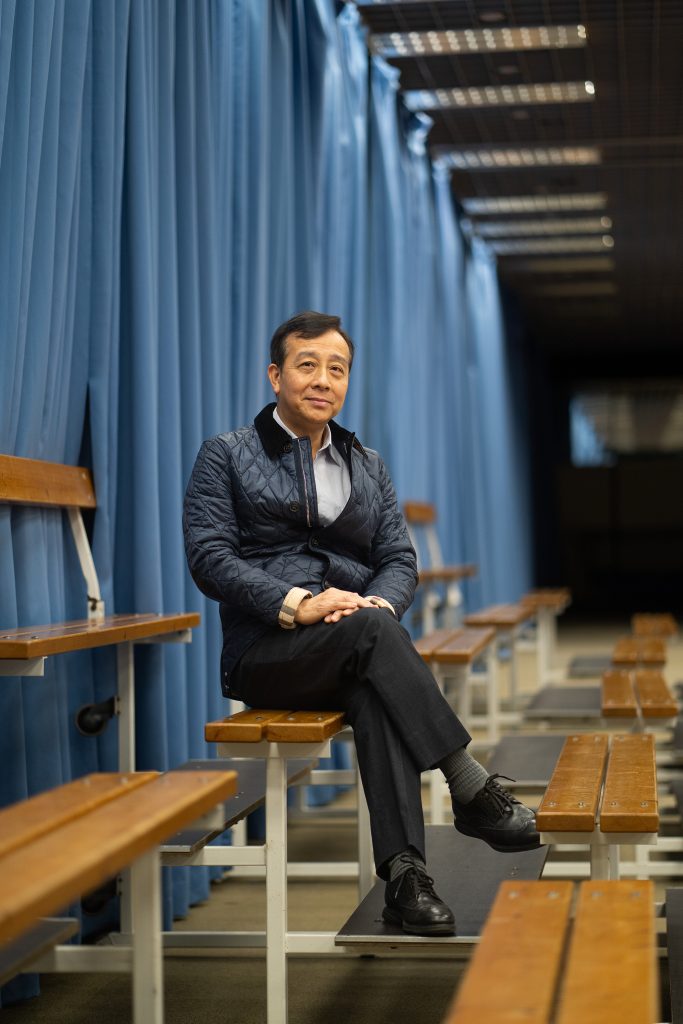 Throughout the 1930s until the early '40s, at least 14 tournaments took place annually. However, when World War II broke out, tournaments hit a standstill until 1949, when competitions between Macao and Hong Kong resumed. That same year, local players established the Macau Table Tennis Association (MTTA) to represent more than 20 teams at the time. The Portuguese administration granted the MTTA recognition as the city's official table tennis organisation, which subsequently paved the way for subsidies and support.
Since then, the popularity of table tennis has skyrocketed. In 2007, the Sports Bureau and the MTTA established the city's first Table Tennis Youth Academy, where hand-picked young athletes aged 6-14 can take part in beginner- and intermediate-level training. The academy has enrolled more than 1,000 students since opening and expects to recruit another 120 in 2022. After the age of 14, athletes must achieve a high rank – top 8 for under 18 open matches and top 4 for under 15 open matches at MTTA-recognised events to join the Macau Table Tennis Training Team.
Today, MTTA Chairman Leung Heng Ming estimates that there are around 70 local teams and over 410 table tennis players who are members of the association. The sport is so popular among youth, says Leung, that nearly 70 per cent of the association's members are between 6 and 25 years old.
Leung, who has also been a council member of the Asian Table Tennis Union since 2019, owes the sport's widespread appeal to its convenience and accessibility.
"All that's needed is a portable paddle and you can already start a game," he says. "The sport also makes sense for compact Macao – you can fit at least nine table tennis tables in a single basketball court – plus you can play rain or shine on an indoor table."
Local stars are born
As ping pong gained more popularity in Macao and more respect around the world, it inspired many young people to dedicate themselves to the sport. Twin brothers, Cheong Chi Cheng and Cheong Chi Chun, picked up the sport at the age of 8, when they took extracurricular table tennis lessons with the MTTA.
"We started quite young with table tennis and because most of our friends play it too, we've continued," says Cheong Chi Cheng, now 22. "Win or lose, we enjoy and love the game no matter what … Although winning certainly is enjoyable as well."
"It is also easy to play, with no venue restrictions, allowing a lot of movement with [fewer] chances of being hurt," adds Cheong Chi Chun.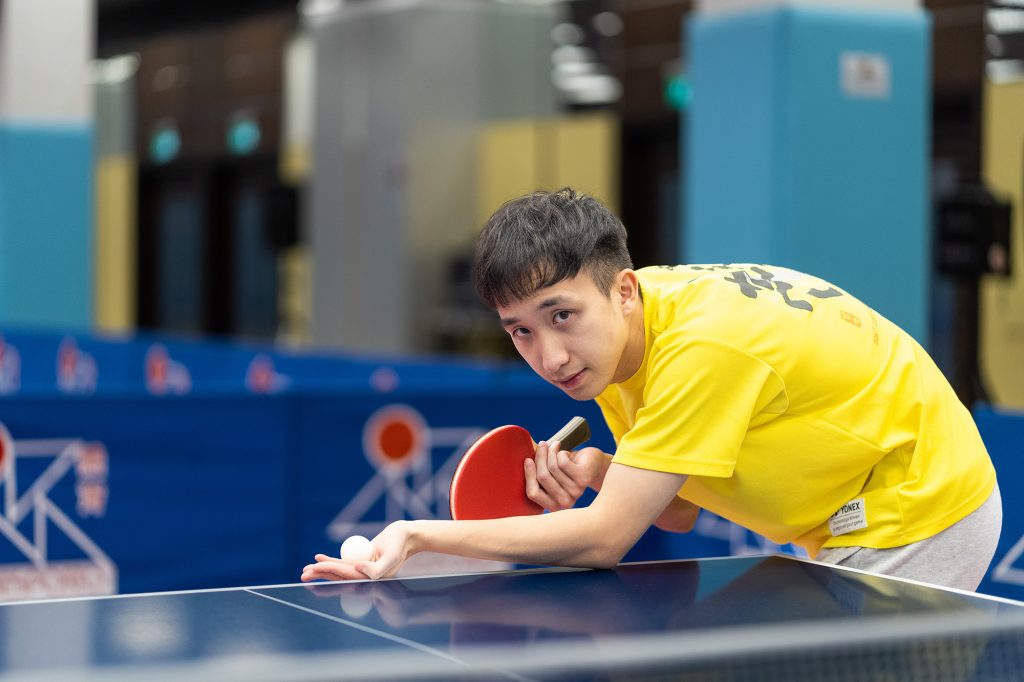 The Macau Table Tennis Training Team, which helps junior to elite-level athletes develop their skills and participate in international competitions, recruited the twins when they were 13. According to their coach Li Xiang, the twins "like and love table tennis very much, taking their usual training very seriously", which is why they stand out amongst their peers in Macao. They don't rest on their laurels, though, training six days a week for three to six hours at a time.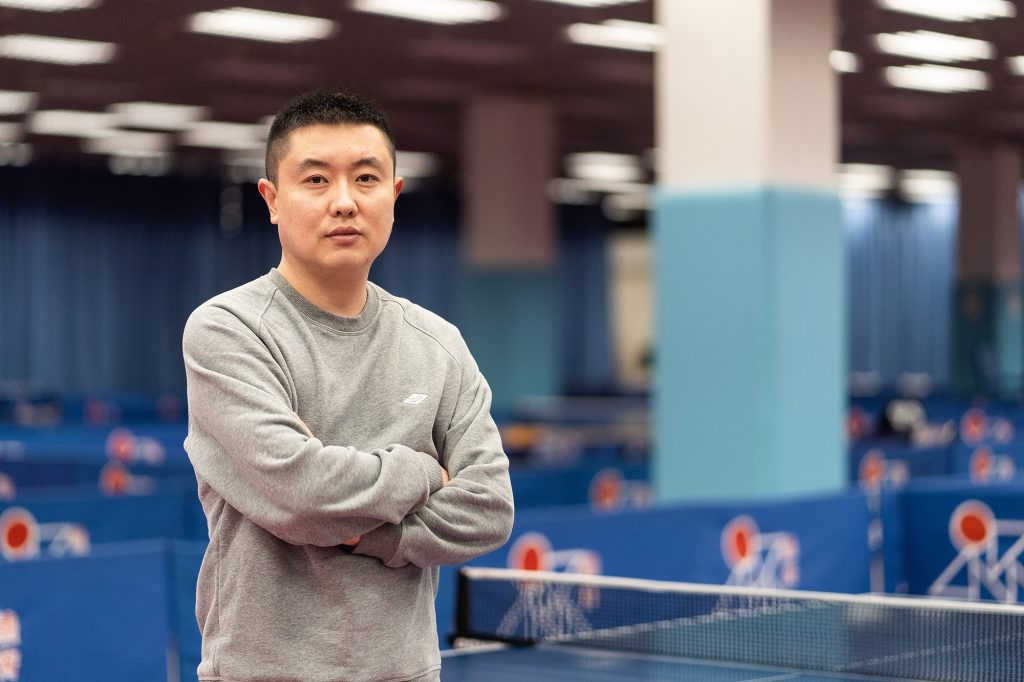 After three years of regular training, the twins became Macao's first full-time, professional table tennis athletes at the age of 20, taking a three-year break from their university studies at the Macao Polytechnic University to prepare for the Asian Games, which will take place in Hangzhou, China, in September 2022.
In 2019, they joined Henan's regional table tennis team – ranked eight in the country – in Hubei, central China, because their coach is from the province. Over the past two years, they have also trained with China's national team to learn new techniques and practice among elite players.
Since only one athlete from Macao was allowed to compete in the WTT Champions tournament earlier this year, Cheong Chi Cheng took part and represented the city.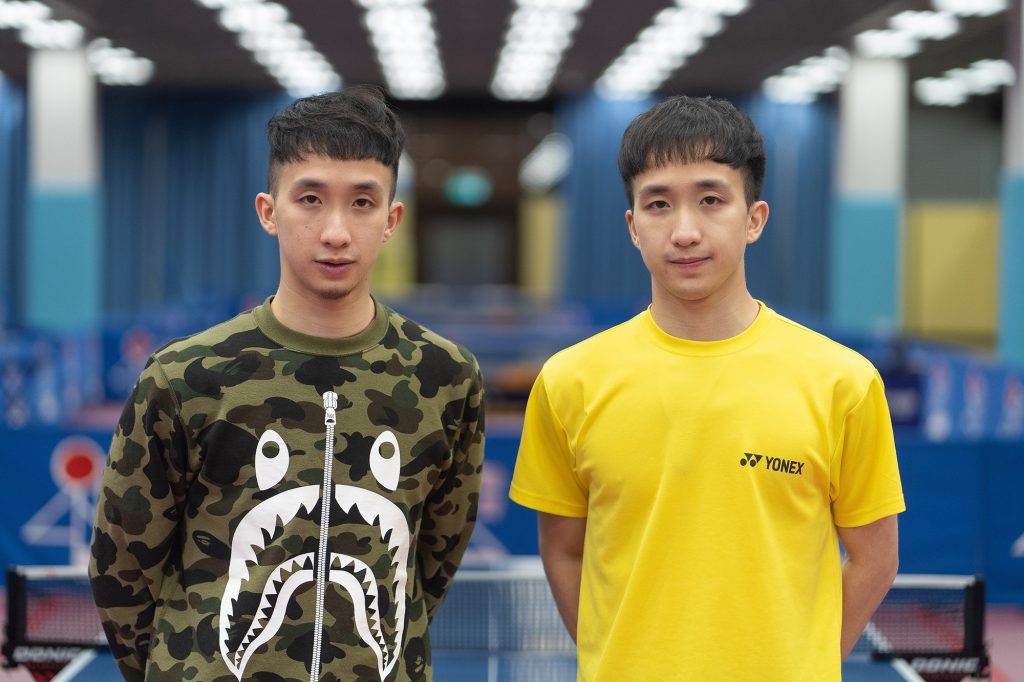 When he first received the announcement that he'd be representing Macao, Cheong Chi Cheng recalls feeling elated. On the first day of the tournament, however, he says it momentarily rattled his nerves to see so many of the world's top table tennis players in one room. Yet when the time came to play, he felt "relaxed" and "at ease" since the competition was in his hometown of Macao.
Down the line
The twins' success and high-profile tournaments in the city have inspired many parents to enrol their children in the sport. According to Leung of the MTTA, the association saw a particularly big boost last year after the WTT Macao 2020. As the first event of its kind in Macao, the tournament welcomed 16 of the world's top players and generated a lot of buzz.
"We were already receiving around 350 applicants for our extracurricular table tennis lessons three years ago, but then it increased after the games," he says.
MTTA, which has been holding after-school lessons at the Lin Fung Sports Centre every day since 2007, had to grow more selective, accepting just 105 players per year. The association also offers special classes on Tuesdays and Thursdays for the top 10 performers.
In recent years, the Sports Bureau of Macao has also been working to further develop the sport locally. It provides over 60 table tennis tables in eight different sports pavilions and, in 2021 alone, the bureau recorded over 286,000 people (including repeat players) using the table tennis facilities.
The bureau has also supported MTTA with MOP 3 million per year in subsidies for the past three years. The funds have enabled the association to hire professional coaches, access exclusive training venues at the Macao East Asian Games Dome, organise competitions and arrange intensive training for professional athletes, like the twins, in and outside Macao.
With plans to host the WTT Champions tournament in Macao annually, Sports Bureau President Pun Weng Kun expressed hopes for "our local athletes to participate in this competition" because it's a "valuable opportunity" for Macao's talents to compete with the world's best players.
The bureau plans to continue promoting table tennis as a "competitive sport" and a "sport for all". As part of this ambition, the bureau strives to cultivate local table tennis talents and popularise the sport among the public to identify, recruit and support rising stars to represent Macao.
Leung believes this is an admirable goal, as table tennis enhances the health, agility and "quality of life" of Macao residents since table tennis involves coordination, endurance, quick reflexes and rhythm.
"It's a very good workout," adds the 66-year-old, who has played ping pong every day since he was in his teens and believes it keeps him nimble. "Our head of secretary is 85 and our vice-chair is 101, but they are still active and we all have good eyesight, thanks to table tennis. We hope to continue getting support in growing table tennis in Macao for all ages."
---
Ping pong breaks the ice
After the People's Republic of China was formed in 1949, its leaders realised that the country could showcase its strength through sports like ping pong.
Since table tennis was so accessible and inexpensive, Communist leaders encouraged residents to pick up the sport and, soon enough, China was producing world champions such as Rong Guotuan, who won the 1959 World Table Tennis Championship.
While China did not open to the world until the late 1970s, the sport brought about new opportunities to engage with other nations, especially the US – a period that's now called "Ping Pong Diplomacy". At the 1971 World Table Tennis Championships in Japan, for example, the Chinese team invited American player Glenn Cowan to catch a ride on their bus and champion ​​Zhuang Zedong gave Cowan a gift.
The small but pivotal gestures led to "friendship" matches between the US and China, which paved the way for then President Richard Nixon to ease trade embargos and lift travel bans on China. Nixon then secured an invitation to visit Mao Zedong in China in 1972 and establish a diplomatic relationship after 20 years of silence between the two countries.