TEXT Nkembo Chris Kiala
As China‑Africa trade expands, e‑commerce makes rapid strides.
Since China became Africa's largest trading partner in 2009, trade has continued to flourish, aided by cooperative frameworks put in place by the Chinese government and its African counterparts. The momentum is expected to build over the medium term, and the Beijing Summit of the Forum on China‑Africa Co‑operation in September is likely to help ensure that these increasingly close economic ties become even closer. The Belt and Road Initiative, China's ambitious global trading and investment strategy, may set a new tone for the country's investment on the continent. For the time being, this initiative is having a greater impact on East Africa – especially in Kenya, Djibouti and Egypt, but over time the benefits are likely to be seen in other parts of the continent.
China‑Africa trade volumes continue to increase, rising by 19 per cent last year. In the years ahead, e‑commerce is expected to propel growth. Countless web entrepreneurs in China are already focusing their attention on the potential of e‑commerce in the African trade and investment picture.
Defined as transactions that occur over the internet, e‑commerce involves the sale and purchase of goods and services on a website and/or a social media platform. Technology has already sparked some ingenious solutions in Africa, from mobile payments to security crowdsourcing. Following the celebrated success of M‑Pesa, a mobile phone‑based money transfer, a financing and microfinancing service called BitPesa was launched as a digital foreign exchange and payment platform. Eager to promote safety and security, authorities are increasingly subscribing to popular social media networks and encouraging 'friends and followers' to report criminal activity.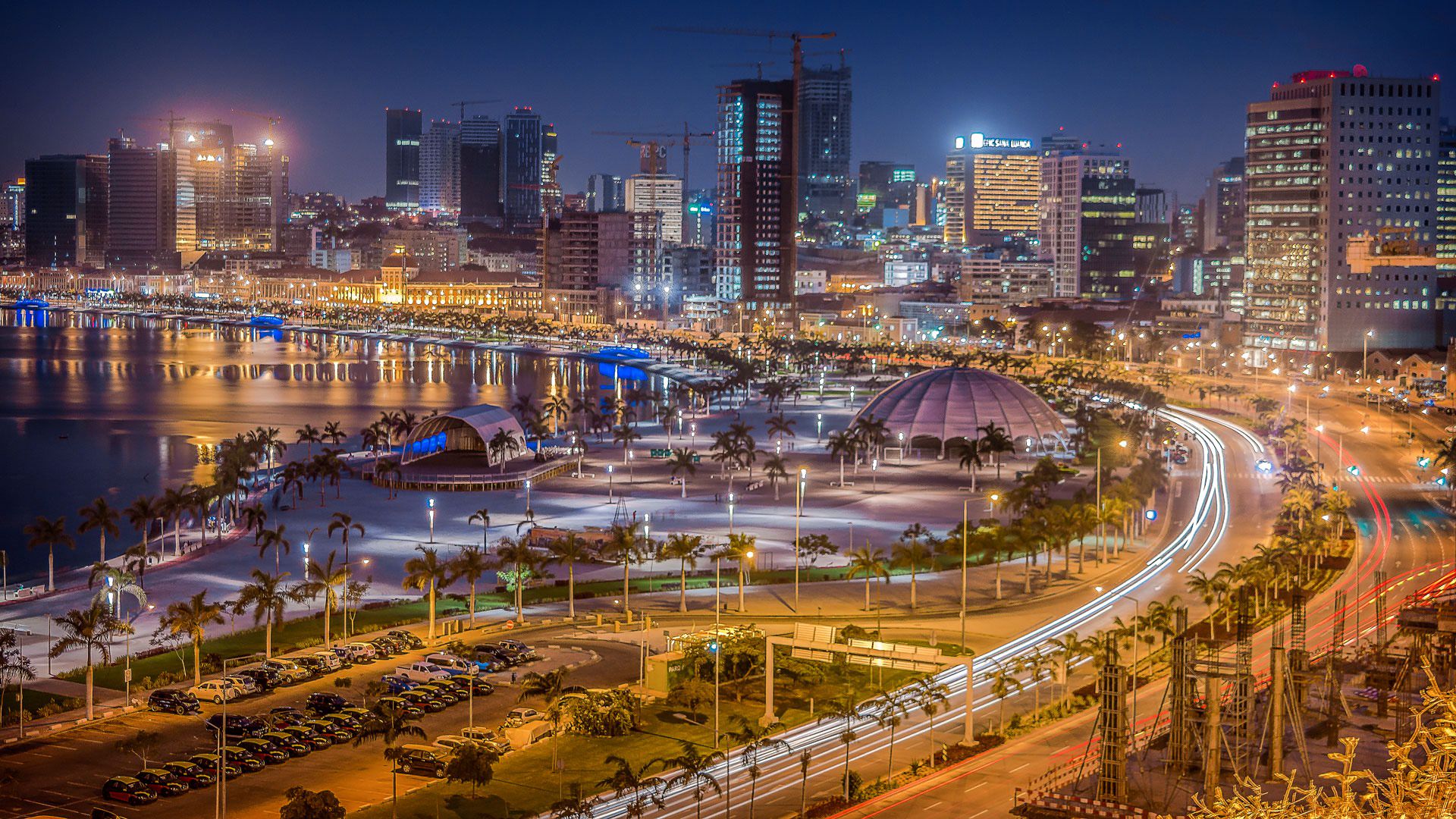 This is all made possible by the growing accessibility across the continent of affordable smartphones, the majority of which are manufactured in Shenzhen, China's technology hub. Even African‑owned mobile phone companies, such as 7mobile and Facemundi in Angola, outsource the manufacturing of their devices to partners in China.
Now, at the touch of a button, one can digitally access a multitude of Guangzhou's long‑established supply chains for goods and services. The fourth industrial revolution, blurring the lines between physical and digital, is propelling an upsurge of web entrepreneurs across the globe and now more visibly in Africa.
The rise of African web enterprises
Bypassing the conventional models for setting up a business, e‑commerce platforms are gaining popularity. Without the need for large amounts of capital and requiring only a modest corporate infrastructure, small and micro‑enterprises can import and export goods and services more easily than ever before.
Web enterprises in Africa's Portuguese‑speaking countries have customised their navigation tools for their respective niche target markets, taking into account local geography, language, and consumer preferences.
Mozambique's most prominent web enterprises, for example, offer delivery services in multiple regions around the country. Jumia, a free classified advertising platform, and Compra, an online store, are among the more successful ventures. Similarly, online shopping is gaining traction in Angola, and reshaping consumer trends across the country. Well‑known brands in the e‑commerce space such as BaobaBay and Kitandeira, amongst others, feature quality Chinese‑made goods for the middle‑income customer. Even 7mobile smartphones are available online on the Soba e‑Store.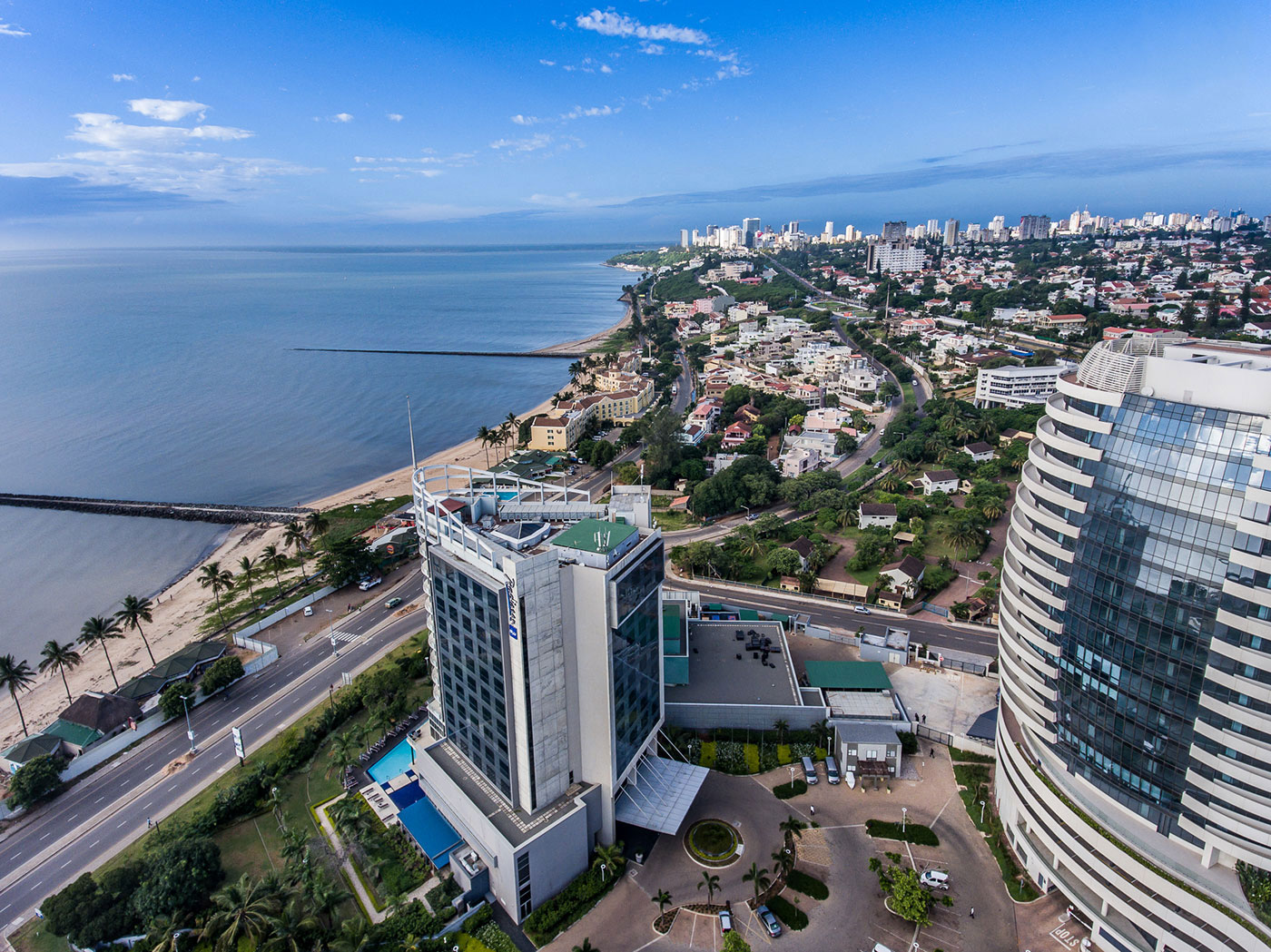 Tech entrepreneurs are also exploring innovative solutions in e‑commerce. Tupuca, launched in 2015, is Angola's first food delivery platform; it now boasts around 30,000 users and 11,000 orders per month, up from just 400 per month in January 2017. Its market is currently limited to Luanda, where users of its mobile app can order food from any of its 81 active participating restaurants. The tech startup, 2017 winner of the Angolan round of the Seedstars World competition, plans to expand its portfolio to include grocery and pharmacy deliveries.
Adding more dimensions to e‑commerce, online social networks are also setting new benchmarks for trade. Countless web enterprises and web entrepreneurs source merchandise from China, and advertise products on social media platforms like Facebook and Instagram.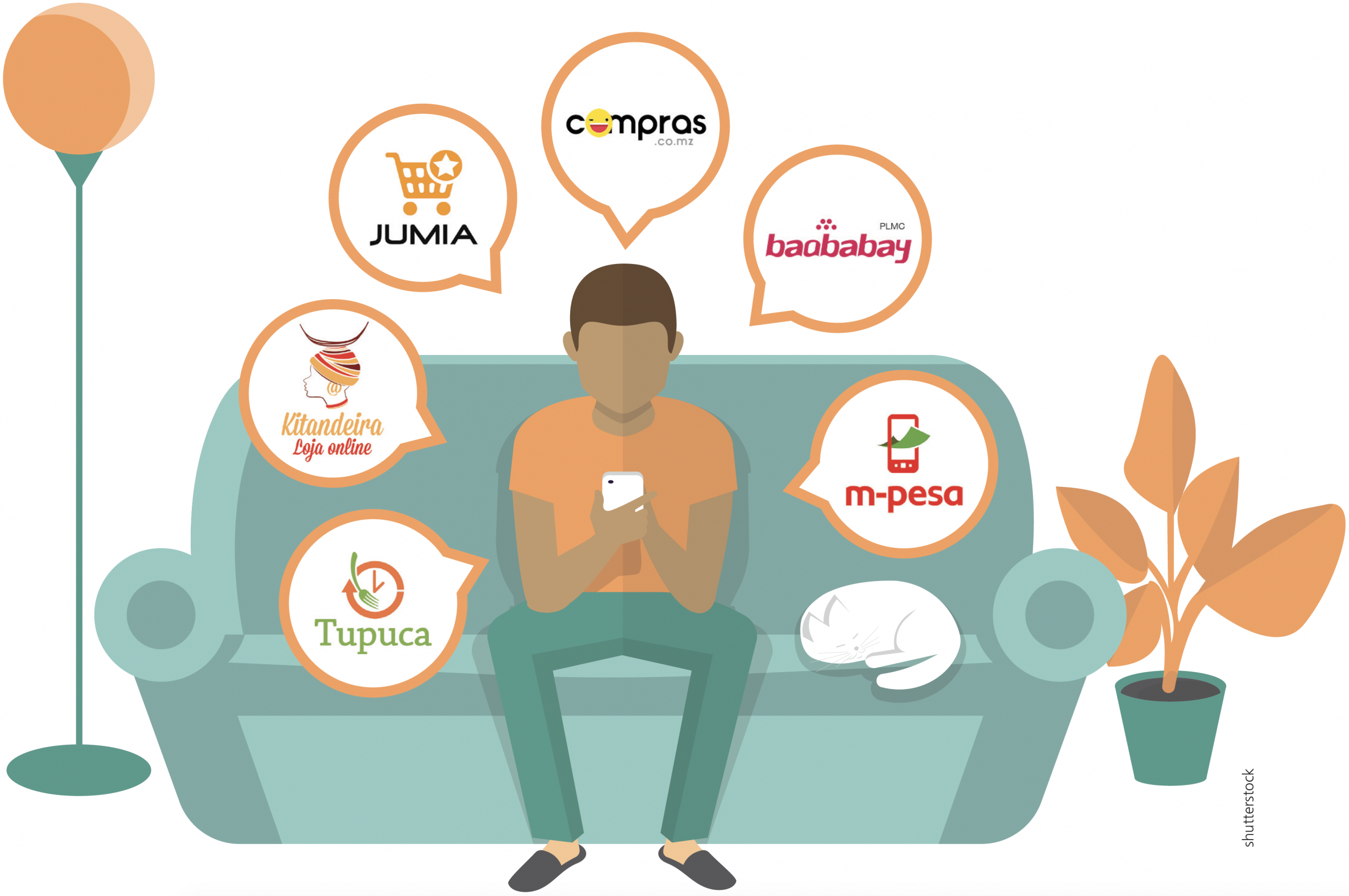 Chinese businesses are connecting the dots
As e‑commerce gains traction throughout Africa, Chinese investors are recognising its immense potential. Leading the way is Alibaba, the flagship of e‑commerce success in China. In order to improve access to e‑commerce opportunities, Alibaba's Electronic World Trade Platform partnered with the World Trade Organization and World Economic Forum to launch the Enabling E‑Commerce initiative.
Founder and Executive Chairman Jack Ma used his visit to Kenya last year to announce the launch of a US$10‑million African Young Entrepreneurs Fund, which seeks to support African online businesses. Ma also shared his plans to build capacity in internet technology, artificial intelligence, and e‑commerce through strategic partnerships with African universities.
In addition to education and funding, a number of key elements will contribute towards breaking down barriers to tap market potential. First, internet access is an essential component to enabling e‑commerce. According to Internet Live Statistics, the total number of internet users in Angola and Mozambique is estimated at 5.9 million and 1.8 million respectively. High costs have branded it a luxury, which ultimately inspired yet another web entrepreneur's innovative solution: Angola's first free internet provider, Wi‑Connect, offers an advertising platform to its clients that eliminates the cost for the end user. Airports and shopping centres have shown the highest user frequency, as well as academic institutions which restrict browsing to authorised educational websites.
Executive Chairman of Alibaba, Jack Ma, used his visit to Kenya last year to announce the launch of a US$10‑million African Young Entrepreneurs Fund.
Second, the postal system and courier companies need to provide more reliable and affordable services. Mirroring actual bilateral trade – China is Angola's largest trade partner and Mozambique's fourth largest – China is the main source of products purchased through e‑commerce transactions in Angola. However, e‑commerce is changing the rules of global trade, prompting regulators to fast‑track the effort to reduce trans‑border obstacles. For developing countries, much like those mentioned above, new rules still need to be created on cross‑border data flows, data storage, digital signatures, the protection of source codes, and privacy.
Third, the online payment facility requires shoppers to possess a credit card, which are not readily available in Angola or in São Tomé and Príncipe. To compensate, a growing number of online shopping sites and services are accepting alternative payment methods via ATM, POS machines, and internet banking. To remain relevant, African countries need to recognise the importance of narrowing the digital gap and promoting digital development.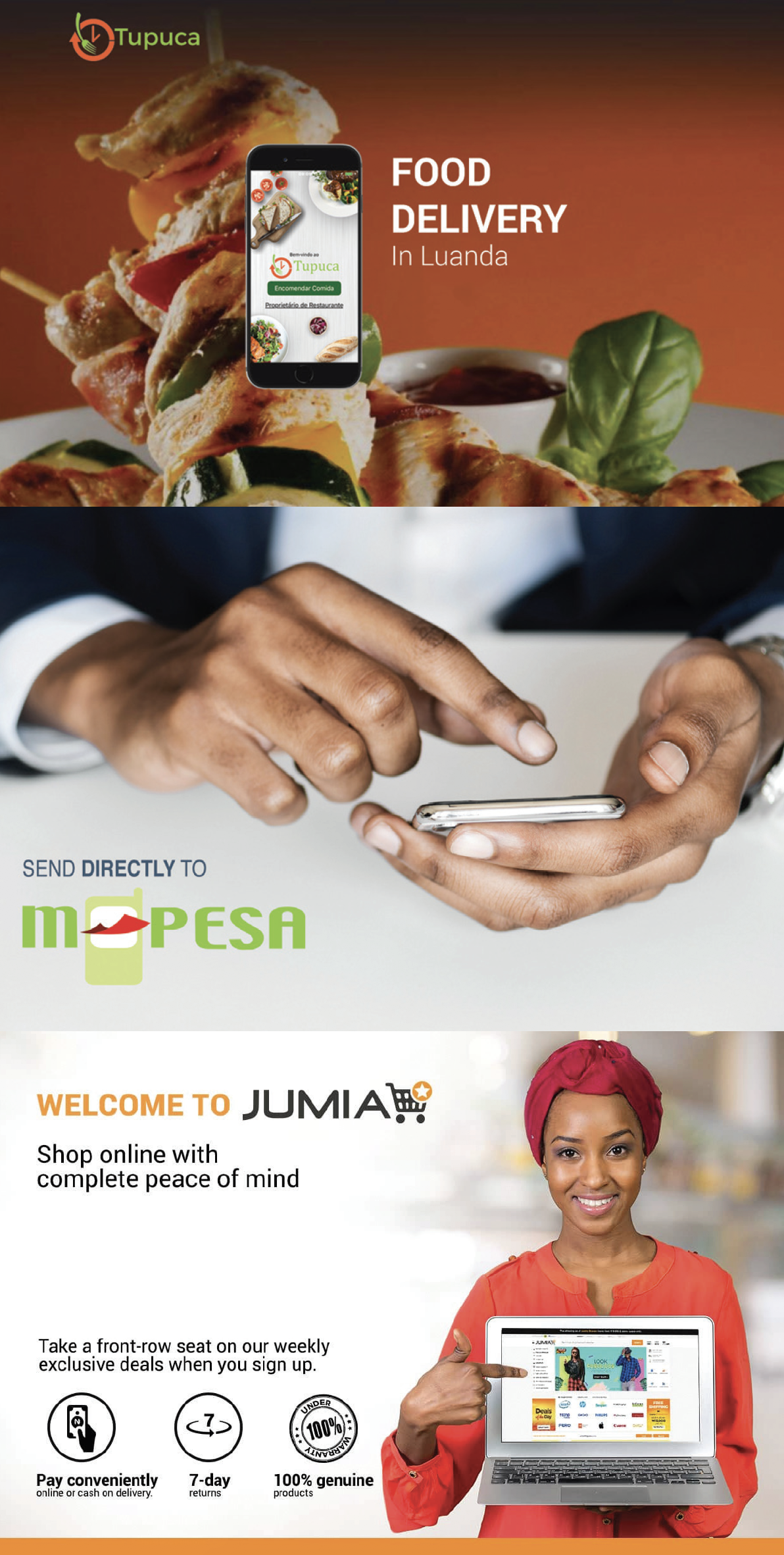 Chinese investors lay the path for future investors
Since UnionPay International launched its operations in Mozambique in December 2017, UnionPay cardholders have been able to make payments in the country using China's credit infrastructure. Africa is one of China's fastest‑growing outbound tourism destinations and UnionPay's network has grown rapidly on the continent, which it affirms to already be established in 50 African countries and regions.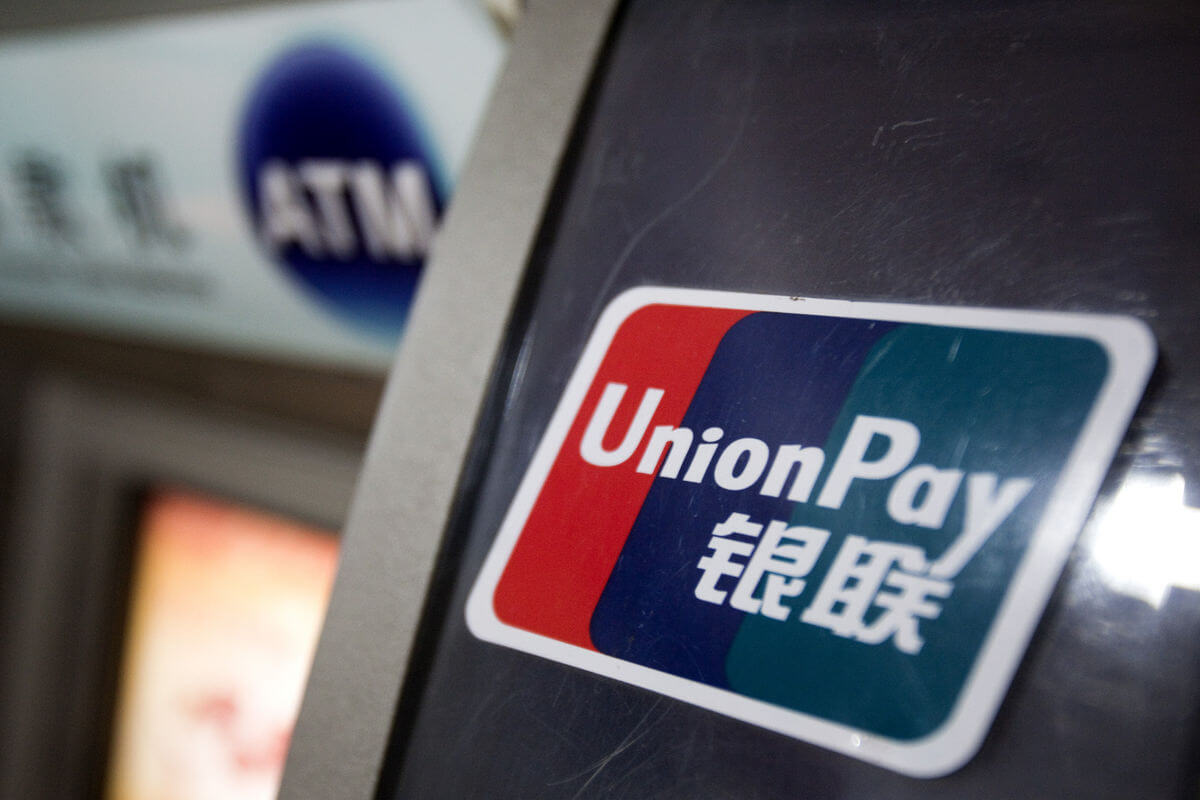 Observing similar trends in Kenya, in early 2018, the Industrial and Commercial Bank of China (ICBC) launched a loyalty program in co‑operation with Stanbic Bank (a division of South Africa's Standard Bank). The program applies to the existing ICBC card when used for specific travel‑related expenses in the partner country (ICBC cards in Kenya and Stanbic cards in China). By rewarding cardholders for charging certain expenses in Kenya, ICBC is tapping into the pool of Chinese tourists visiting East Africa, who have an average consumption of US$1,250 per person. Over 50,000 Chinese tourists visited Kenya in 2017 and another 60,000 are expected this year, doubling the amount from 2015.
The investment needed for this kind of market penetration is typically driven by co‑operation agreements brokered by the Chinese government.
On a tour of Africa in January this year, Chinese foreign minister Wang Yi visited two Lusophone countries, Angola and São Tomé and Príncipe. Wang pledged his country's continued support for closer economic ties and called on Chinese enterprises to invest in these markets. Such rhetoric mirrors observations of a gradual shift in Chinese foreign direct investment and trade in Lusophone Africa from mega projects to entrepreneurial ventures.
The sharp drop in oil prices since 2008 has hammered Angola's oil‑based economy and revealed serious fiscal mismanagement. Hence, the Angolan government has commissioned fewer contracts; hundreds of Chinese projects have been halted and thousands of Chinese workers have left the country. Even at Luanda's grandiose anticipated international airport, an ambitious project on the outskirts of the capital city, all work has been halted indefinitely.
Africa is one of China's fastest‑growing outbound tourism destinations and UnionPay's network has grown rapidly concurrently on the continent. The payment system says it has already established a presence in 50 African countries.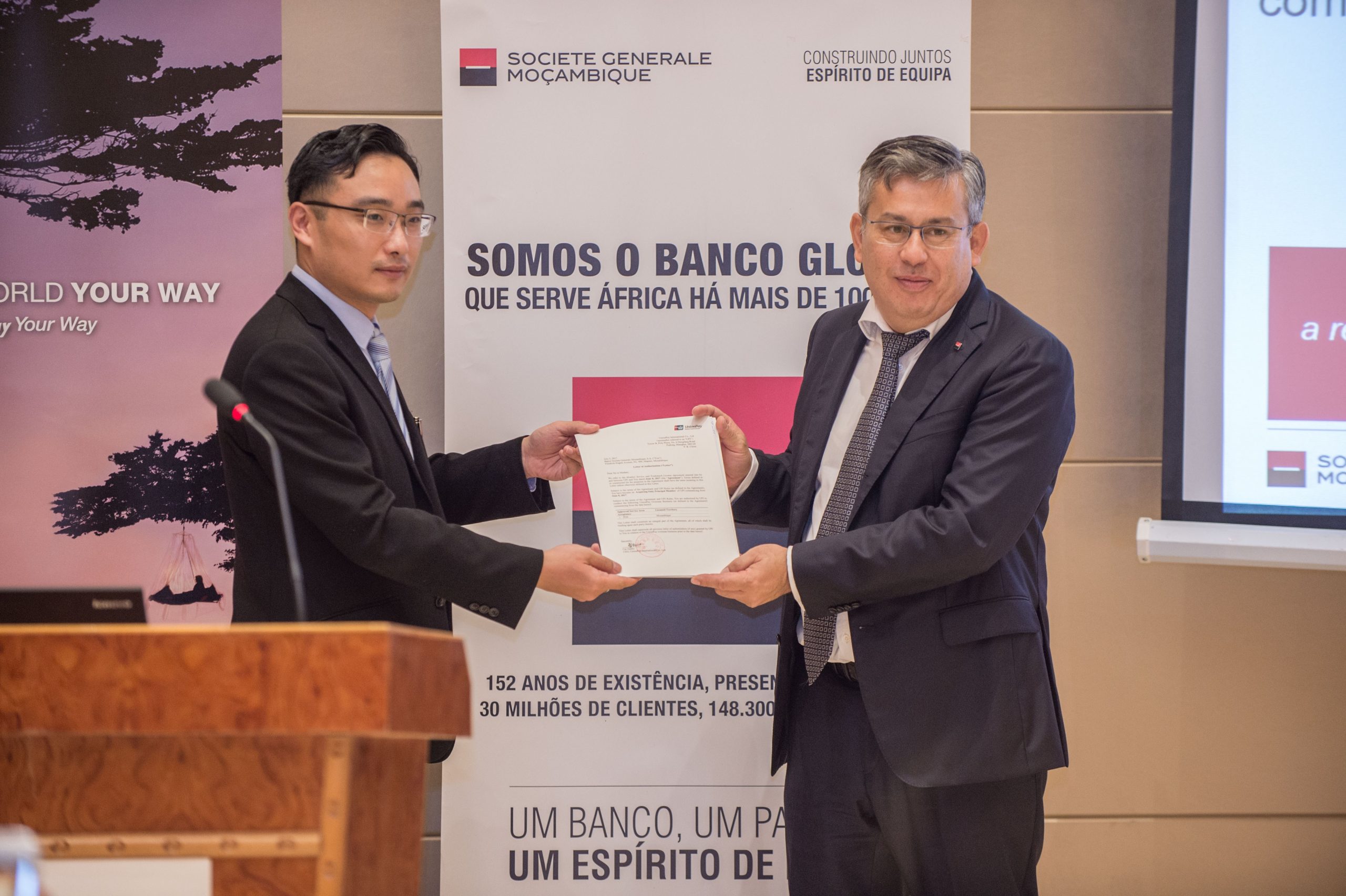 For Chinese companies operating outside the public sector, the looming financial crisis has presented a new set of challenges. The Central Bank of Angola has imposed stringent currency controls and commercial banks have had limited access to foreign exchange, hampering imports on all fronts. The shortage of US dollars has also prompted a growing demand for euros. Meanwhile, the Angolan kwanza continues to depreciate, with an official exchange rate that is nearly half the informal market rate. This has made it especially difficult for the business sector to import goods.
When the Bank of China entered the Angolan market last year, it was initially speculated that this would boost imports from China by circumventing problems from a shortage of dollars in the domestic economy through direct currency exchanges between the kwanza and China's renminbi. Alas, the Chinese state‑run bank is subject to the same rules and regulations as all other international banks, such as South Africa's Standard Bank and Russia's VTB, which facilitate trade with their home country but operating in dollars or euros. The Chinese community in Angola has found an innovative solution online: using WeChat, China's most versatile mobile application, the local community created a brokering platform for trading currencies. Since the unofficial rate for the kwanza generally prevails, aspiring Chinese investors in Angola are able to take advantage of the more favourable rate.
During the Chinese foreign minister's visit to Angola, the two countries also signed an agreement to waive certain visa requirements for general passport holders. This move is set to increase the volume of Chinese business tourism in Angola, with an additional objective of attracting foreign direct investment into the manufacturing sector. In the meantime, however, trade will continue to dominate China‑Africa economic relations, particularly amid the growing ranks of Chinese enterprises and entrepreneurs looking to optimise their entry into African markets through e‑commerce.
---
A world of opportunities awaits you
The Economic and Trade Co‑operation and Human Resources Portal, based in Macao, offers, dozens of opportunities and leads for trade and business. Business owners from across the Portuguese‑speaking world have said that they rely on the portal to explore possibilities to further their business ventures in China, and vice versa.
With the touch of a button, users can search more than 25,000 products, filter by country and category – including nuts, beverages, vegetables, and so much more. A decade ago, these business opportunities would never have been so readily available, but today, this portal can open up doors to the right projects and partners.
The portal also boasts over 650 personnel registered on its bilingual database – an essential component when trying to bridge China and the Portuguese‑speaking countries.
The wealth of resources and data available from the portal increase each day, enabling people from around the world to grow their businesses offline and online. With China's booming economy, it is crucial to have a database that can bridge the gap and connect to all of these countries. The portal does exactly that – it brings together investors, project owners, and professionals who are all looking for a way to get ahead of the game.