TEXT Annie Lao
Designing model car kits that are manufactured in Zhongshan and Gongguan, for sale worldwide.
We sat down with the two founders of Beemax Development Co Ltd, Antonio Ieong (director) and Daniel Liu (non‐executive director), at their office to discuss their passion for building racing model car kits and how they decided to set up their own racing model car kit business in Macao in 2012 and opened in 2013.
Beemax employs 20 people, designing model car kits that are manufactured in Zhongshan and Dongguan, China, and sold around the world. Japan and Europe make up the majority of their market, accounting for 50 and 30 per cent respectively, while the remaining product goes to mainland China, Hong Kong, Southeast Asia, and the US.
According to Liu, Beemax produces about 50,000-60,000 model car kits per year, selling 22 different kinds of racing model car kits globally.
Shanghai‐born Ieong, 51, moved with his family to Macao where he met Liu, 43, a native of the city. The friendship they formed as children in the 80s grew over time, built in part on a shared love of watching Macau Grand Prix and building car models.
"Building model car kits was in our blood already," Lie reflected. "Before we even started up our own company, we had actually designed our first ever model car kit in our home."
Seizing their opportunity
For all of their interest in racing and model car kits, the two men didn't initially set out to turn their hobby into a business. They cultivated their expertise over the years, building an expanded network in the model car kit industry. Then opportunity came knocking: leading Japanese model car kit manufacturer Fujimi reached out to the pair about consulting on the design of their model car kits. "We said, 'why not!'" Liu recalled. They helped Fujimi verify details of their model car kits and provided 3D data of racing cars to the company for free.
Leading Japanese model car kit manufacturer Fujimi reached out to the pair about consulting on the design of their model car kits.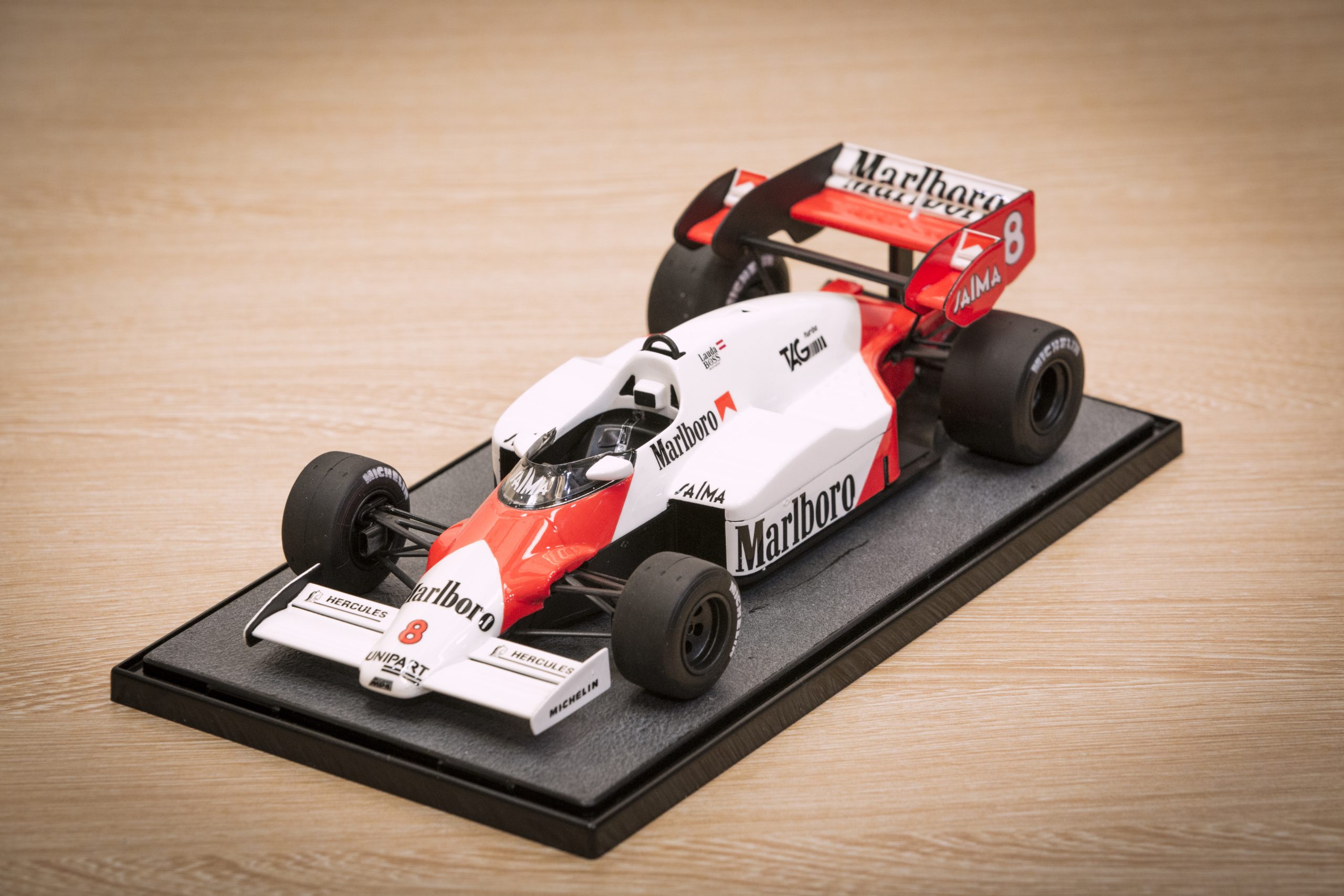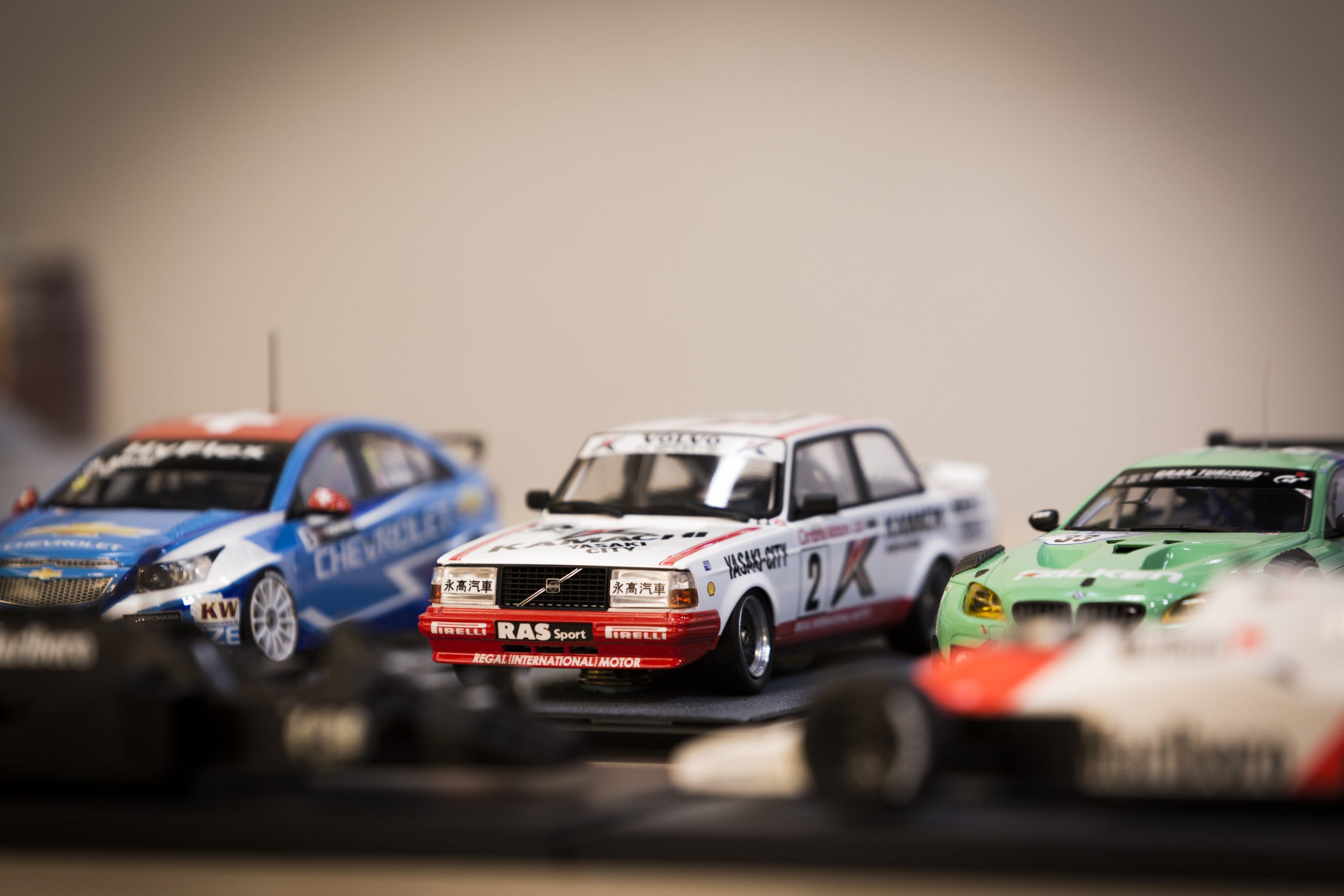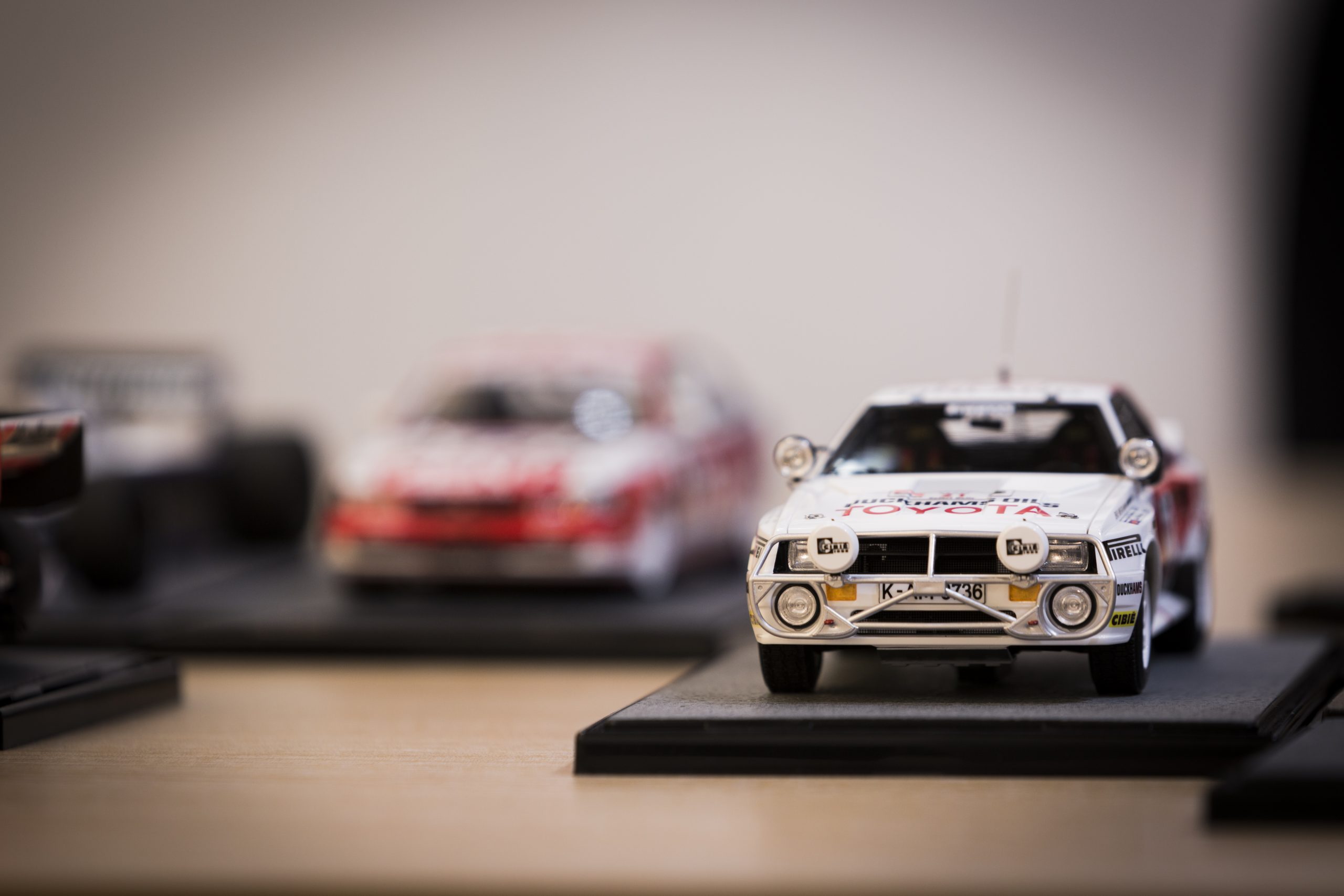 In 2005, before making their design input, the pair visited the company's factory in Humen town of Dongguan. "It was very interesting for us to see their operation, see how they produced their model car prototypes," Liu said. While relatively simple in the past, he explained, newer technologies and innovations require that the model car kits of today be designed in a more sophisticated way.
It was that realisation that spurred Ieong and Liu to start their own business, confident they could provide better quality products with the expertise garnered from their work with Fujimi. Armed with additional research into the industry and market for model car kits, and a solid network of buyers and sellers in Japan, the two friends launched Beemax.
Do what others don't
From their partnership with Fujimi, they realised there was room to improve on the basic racing car prototypes, both in detail and quality. "Grand Prix cars race at 15–16 different places each year, so the design of each racing car will need to be amended for their stickers and tires," Ieong explained. It's why Fujimi brought them in to consult: the two men had a knowledge base that the company lacked.
Another Japanese manufacturer, AOSHIMA, approached them about providing the same service in 2011. The two companies formed a co‐operative partnership, with AOSHIMA agreeing to print the Beemax logo next to their own on products with shared input after Beemax launched.
To produce each new prototype of a model car kit, a valid license must be requested from its specific car manufacture company. "Getting a proper license has never been easy for us as all racing cars have different car manufacture companies. Applying for a license from a particular company is expensive, too," Ieong revealed. "On average, it would cost us around 30,000–50,000 euros (US$34,756–57,926) to get one valid license for a whole set of a model car kit mould."
To date, they have invested nearly MOP10 million (US$1.24 million) in the company. In order to break even, they would need to sell at least over 13,000 units of each of their model car kits.
"Our main business expenses go towards applying for a proper license for each of our model car kits," Ieong said. One valid license can last for only three years, introducing another challenge to their efforts to meet sales goals.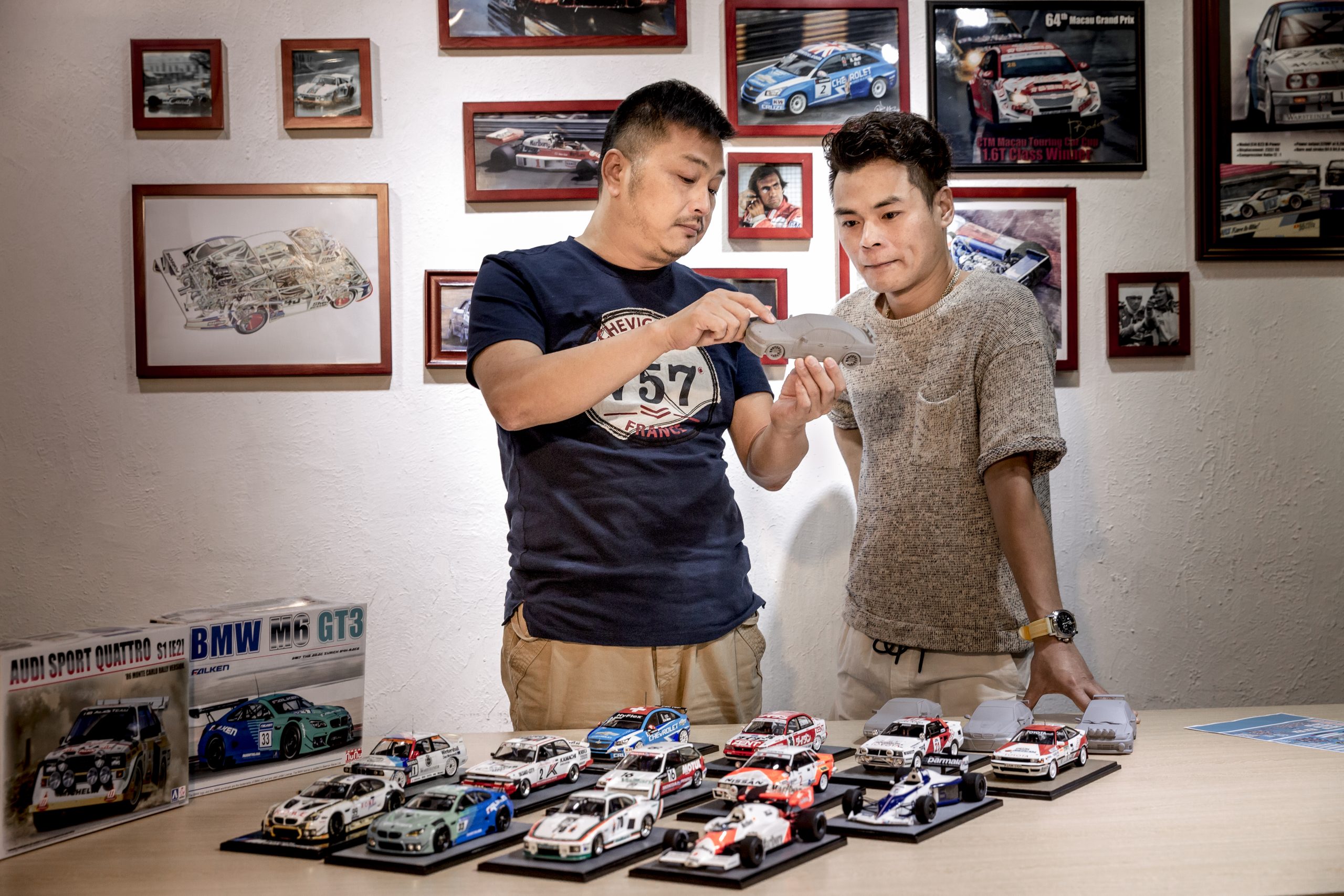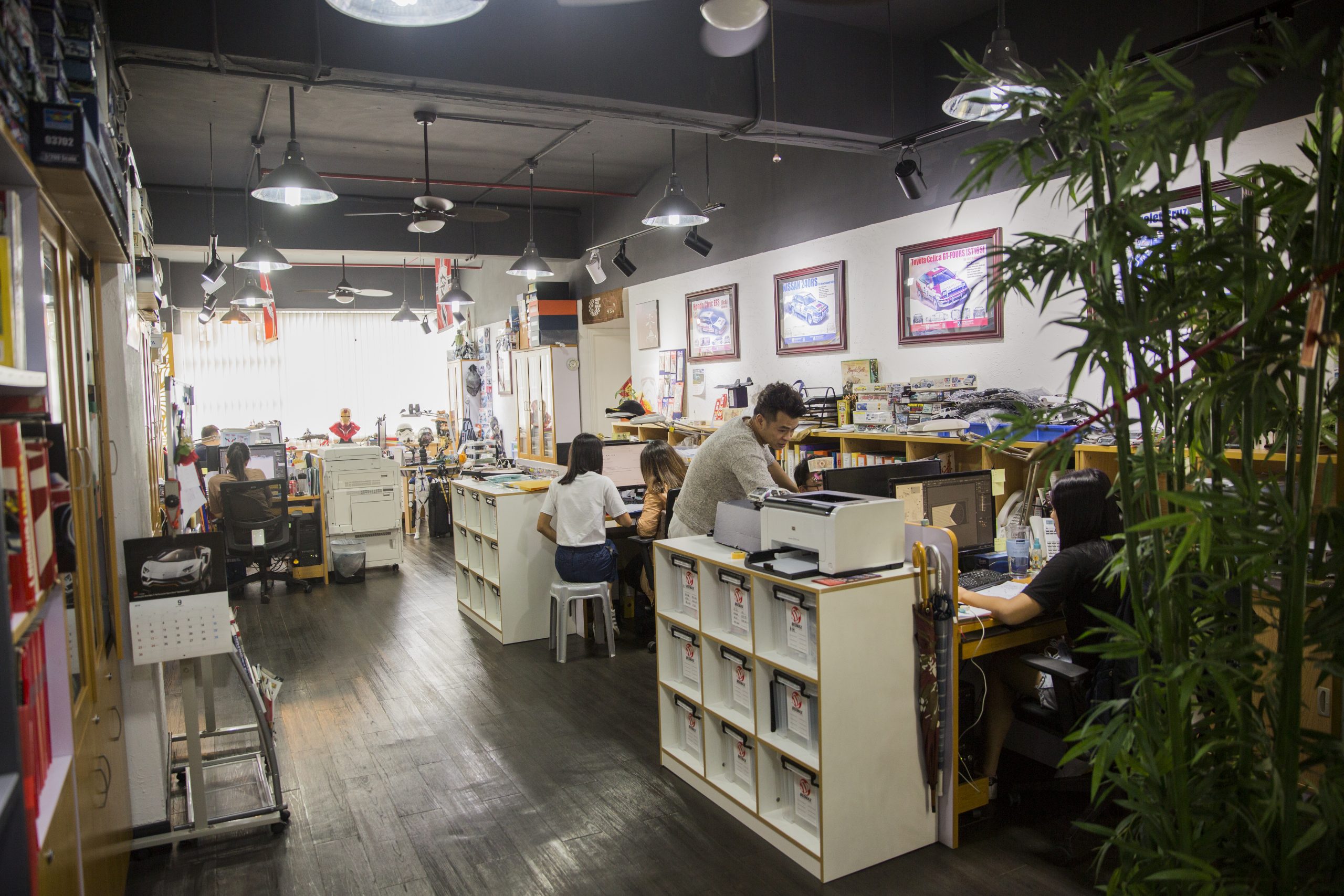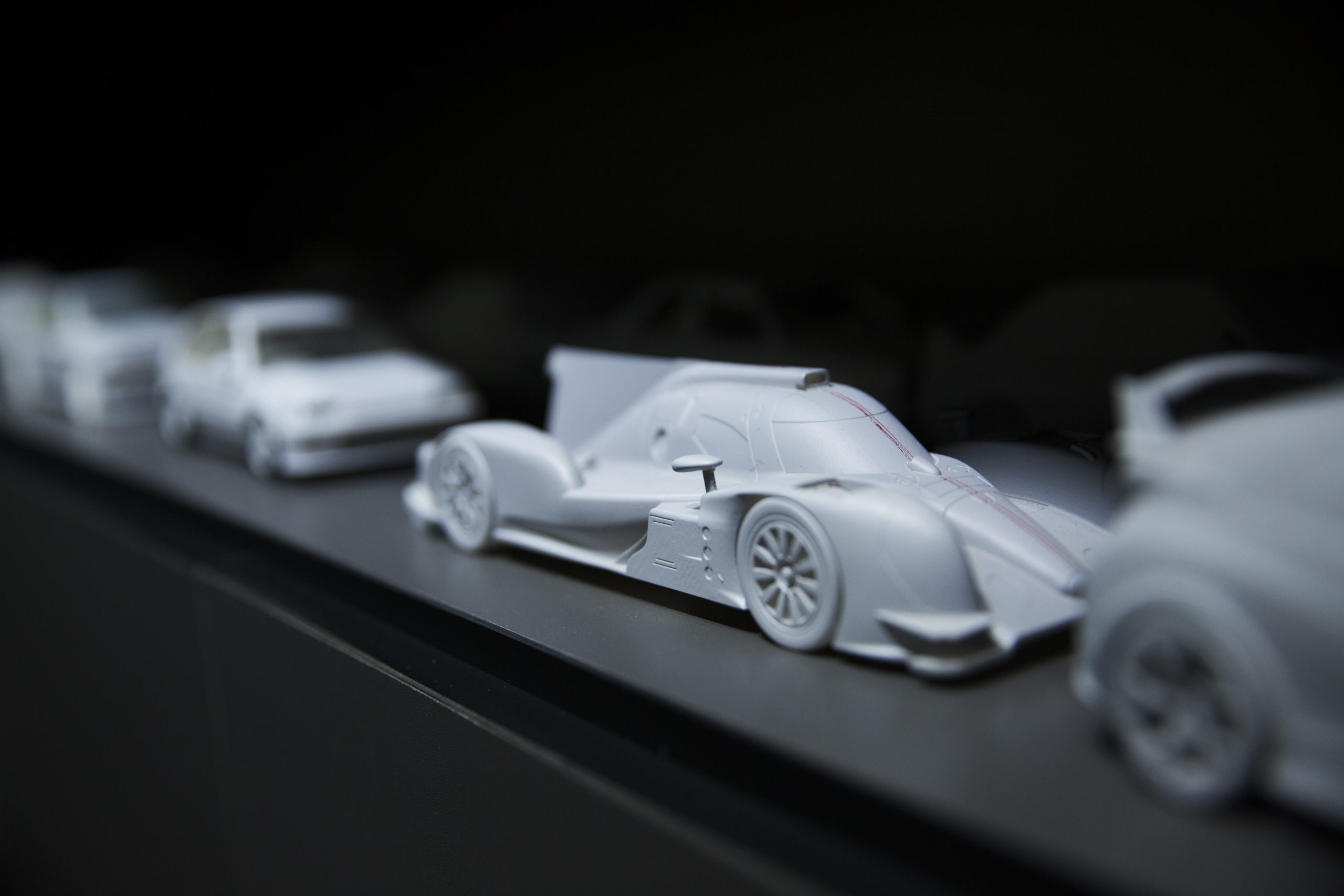 It may also offer an opportunity since their Japanese competitors have shown themselves unwilling to make such a financial investment, in addition to the tedious paperwork involved. "We have an advantage compared to our counterparts in Japan due to the language barrier and rigid administration with licensing," Ieong noted. Here, they can hire a lawyer and apply for all necessary licenses with relative ease.
Yet, as Ieong described it, in the beginning, it was impossible for them to approach racing car companies for a valid license without the help of an agency. "We realised we had to go to Japan to attend exhibitions in person to reach out to the licensing agency for information," Ieong explained. "Networking is very important for us to do business and to attract new buyers at the same time."
Now, they fly to Japan twice a year to attend model car shows, such as the All Japan Model and Hobby Show and the Shizuoka Hobby Show, to learn and keep up‐to‐date with the latest product trends in the industry.
This commitment to put both time and money in licensing helps set the company apart, allowing them to produce much more detailed model car kits and to branch out into new areas. They believe a tendency toward conservatism in investment leads Japanese companies to mainly produce Japanese model car kits; foreign racing model car kits are rare. Beemax seized on this gap in the market "by introducing our unique European racing model car kits in Japan; our sale in Japan has been quite well," Ieong said.
Obstacles for growth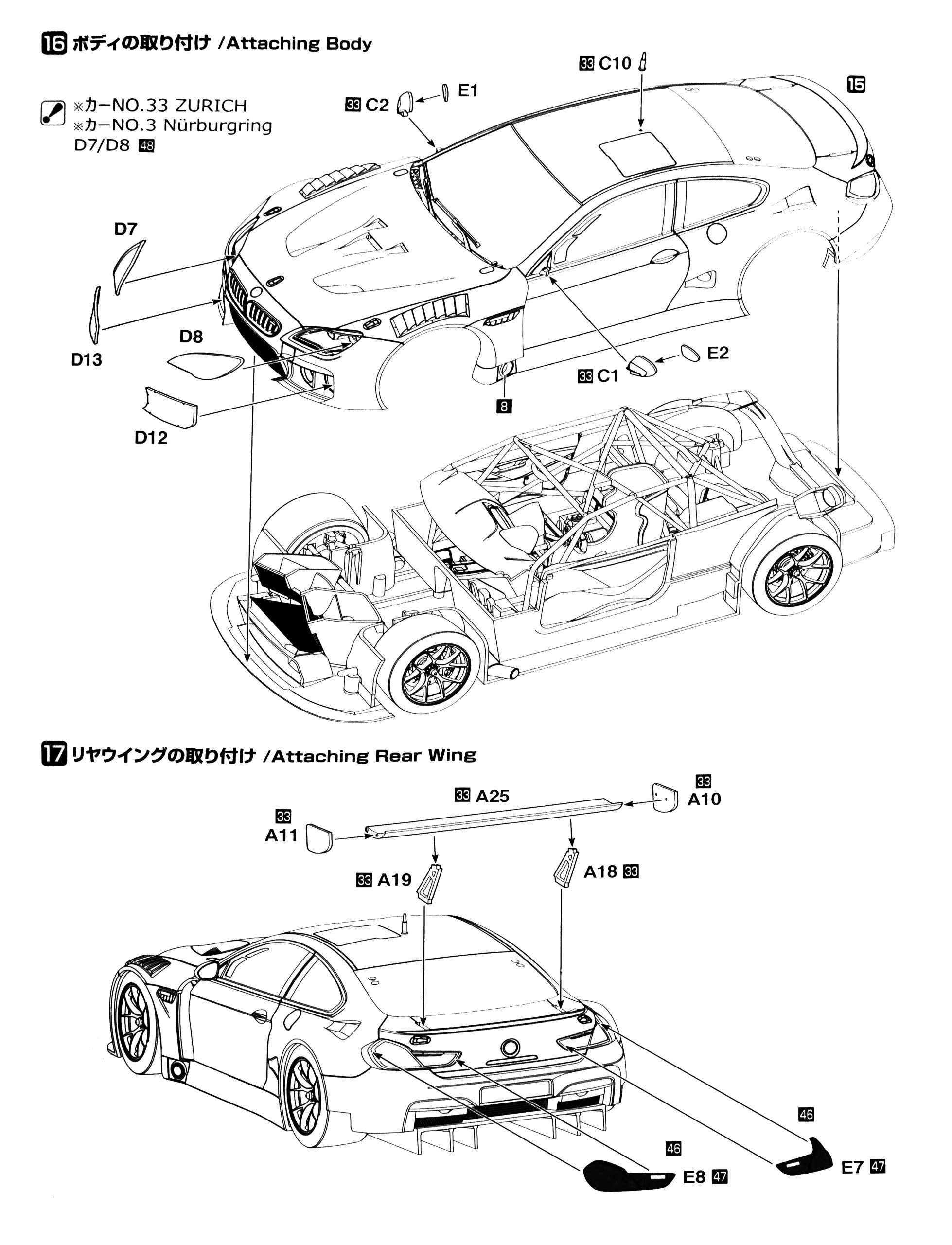 Following their success in the Japanese market, Beemax is turning its focus toward building a more global customer base, targeting potential new buyers in the US, Europe, and Australia. "Right now, we are only selling around 3,000 pieces of model car kits per year in the US and Europe," Ieong added. They currently sell about 200 pieces per year in Macao.
The pair revealed that they have enlisted the help of an agency to present their products at the world's largest toy fair, Nuremberg International Toy Fair. Held annually in Germany since 1949, the most recent edition attracted 73,000 trade visitors and purchasers from more than 120 countries, making the fair a prime opportunity for Beemax to reach out to new markets. They also sell model car kits in Beijing, Shanghai and Guangzhou, based on the network that has served them so well in the past.
The high cost of sending their products overseas presents another obstacle to their efforts to expand. "We don't have the competitive rate of delivery fee in Macao," Ieong said, noting that even nearby Hong Kong can ship for less. "It is also harder for us to have revenue or break even when we only receive a small amount of orders from Europe, so now we are working on attracting buyers interested in buying large quantities."
Despite the challenges they face, Ieong said it's been a dream come true for the childhood friends to turn their hobby into their business. "I always tell my team that running a business like this in Macao has never been easy, but there is always a way we can do it," he asserted. "We keep it up and continue to work on our long‐ ‐term mission to produce high‐quality model car kits and design new unique products to stay competitive in the industry."