Over the past decade, Macao's neighbouring island has seen tremendous improvements to its infrastructure. Hengqin – which spans 106 square kilometres, more than three times the size of Macao – has been developing at a rapid pace. It's being urbanised and industrialised in a bid to bring in new economic successes for both mainland China and Macao – a city that needs this relatively newfound space for all sorts of developments. The island is particularly focused on the Traditional Chinese Medicine industry – see our main feature on TCM on p10 for more – but new health-related developments are also now directly catering for the wellness of the island's new residents.
Hengqin is a special economic district of the adjacent city of Zhuhai with a population of about 3,000 people. It's also the largest of Zhuhai's 146 islands. Parts of Hengqin were leased to Macao by the State Council of the People's Republic of China from 2009 and, in those parts, Macao law applies. Since then, it's been a key cog in the SAR's future economic diversification plans as new industry, new transportation links and new housing developments can take place over on Hengqin and, as a result, Macao can start to become less reliant on its gaming industry. Since 2009, this grand project has already attracted private investment from international and local companies as Hengqin, for many, is a political and social dream.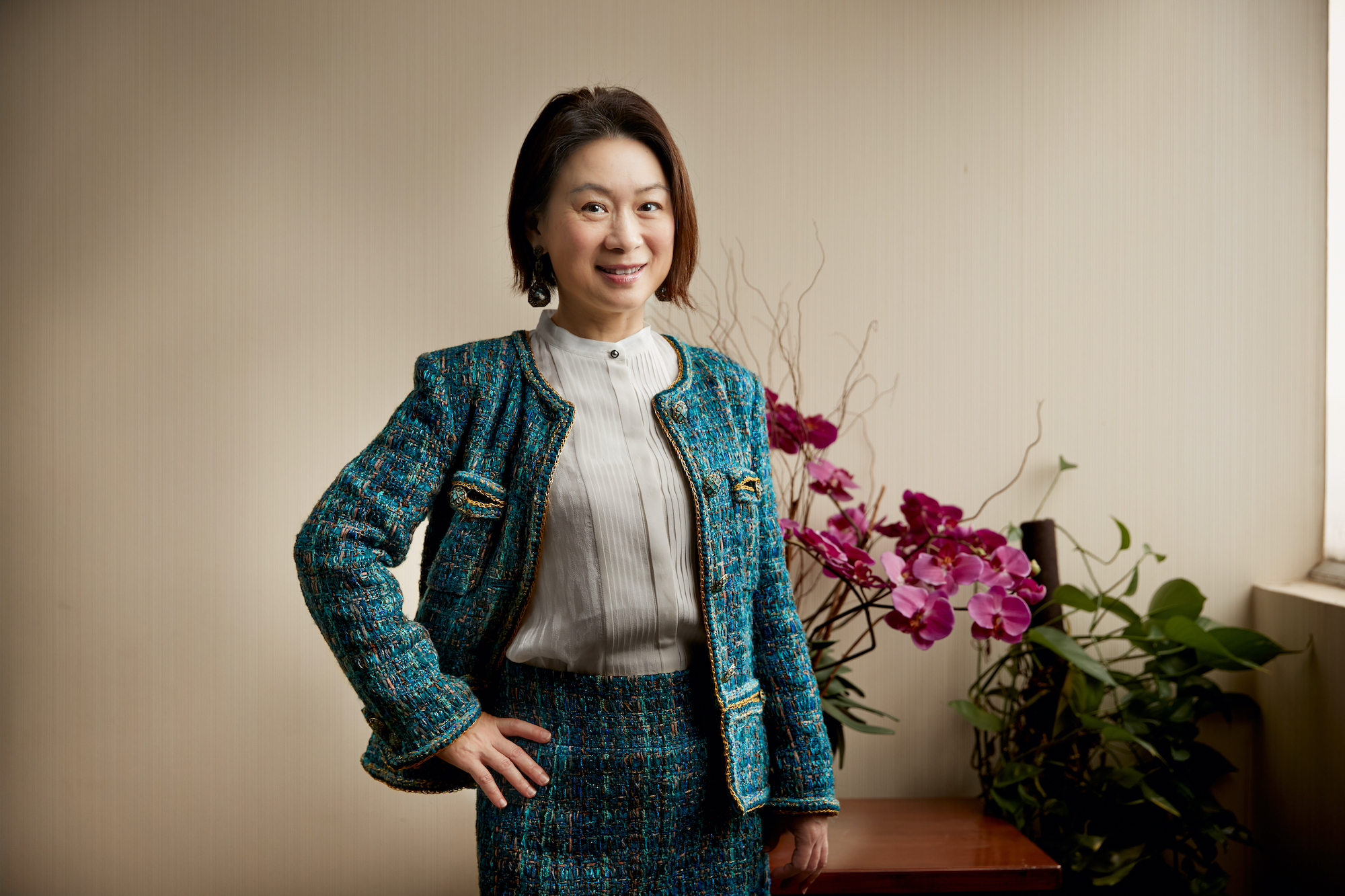 "From a political and social perspective – and due to the fact that we are a 100-year-old local enterprise – we decided we should take the lead and invest in Hengqin."

Amber Li
Among the big-name investors over the past decade is local enterprise HN Group. This firm, which was founded in 1920 to import Portuguese products to Macao but now covers retail, distribution, services, healthcare, construction and engineering, is no stranger to locals. It operates private integrated provider of healthcare products and services Grupo Popular in Macao, which in turn operates the well-known collection of Farmácia Popular pharmacies across town, the original of which dates back more than 120 years. In short, HN Group has a history of expertise in healthcare so it's no surprise that it began eyeing up potential health business opportunities on Hengqin a few years ago. And the culmination of that interest in Macao's neighbouring island? A project that is poised to bring something new, different and long-standing to Hengqin: Serensia Woods.
Lifestyle destination
Billed as a lifestyle destination in Hengqin for wellness, leisure and retirement, the RMB 2.5 billion (MOP 3.08 billion) Serensia Woods project is set to boast a hotel, villas, large spa centre, spa huts, swimming pool, gym, restaurants and a host of wellness centres that provide both Chinese and Western medical treatments as well as holistic treatments and physiotherapy. This major development will, by the end of this year, be an all-encompassing wellness destination not only for retired people to settle down in but for local visitors and tourists alike. It's this fact that makes Serensia Woods a unique addition to the Hengqin economy and environs.
Building works started at Serensia Woods back in 2015 and the whole development is now close to completion. The high-rises are all in place and the grounds are being prepared for its soft opening, which is slated for the last quarter of this year. Occupying 40,000 square metres of land, the development is home to more than 300 living units that are for members – generally expected to be 'people who want to enjoy high-end retirement life, health services, relaxed vacations and look for business receptions'. Each of these units is between 65 and 370 square metres in size and the one-off membership fees themselves are being priced at between HK$7 million (MOP 7.2 million) and HK$40 million (MOP 41.2 million). And the reason that the prices are cited in Hong Kong dollars is because the Hong Kong market is one of the prime targets for HN Group as it reaches out to potential members.
As before, Serensia Woods is not just about the retirees who can become members for some wellness-orientated high-end living. It's also targeting short-stay tourists, as well as people looking for a period of therapy and relaxation over a number of weeks. It plans to organise cultural and art classes for its visitors and members, as well as trips to opera shows and arts exhibitions. All in all, this project, when it opens, is set to be a big draw to Hengqin and could pave the way for similar developments on the island in the future.
HN Group president Amber Li is nothing short of excited about Serensia Woods, a project that may be seen as one of the jewels in the Macao company's crown over the coming years. She tells us that the development's concept has been shaped over the past three decades because providing a beautiful retirement destination has been a passion of hers for that long. She admits she originally wanted to create simply a high-end retirement community but the ideas of 'wellness centre', 'lifestyle destination' and a 'place for tourists too' have been added along the way. But it all nevertheless comes down to her original idea back in 1994, when she was in her 20s and had just returned to live in Macao after years in the US. "I was surprised that retirement services in Macao were so far behind the US," she recalls. "During the 1980s and 1990s, there were many high-end retirement communities in the US. These were not old people's homes but communities that provided various life services."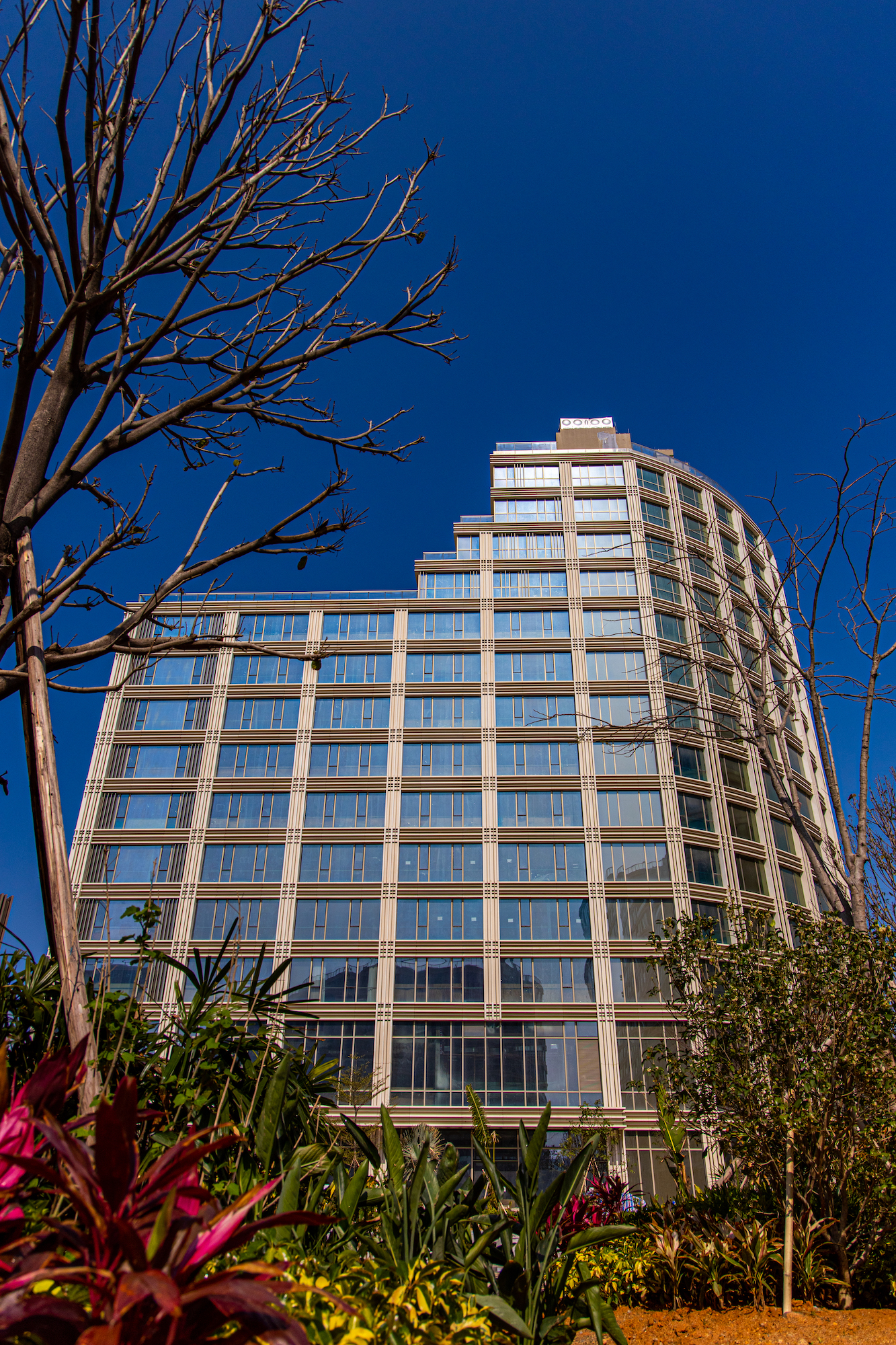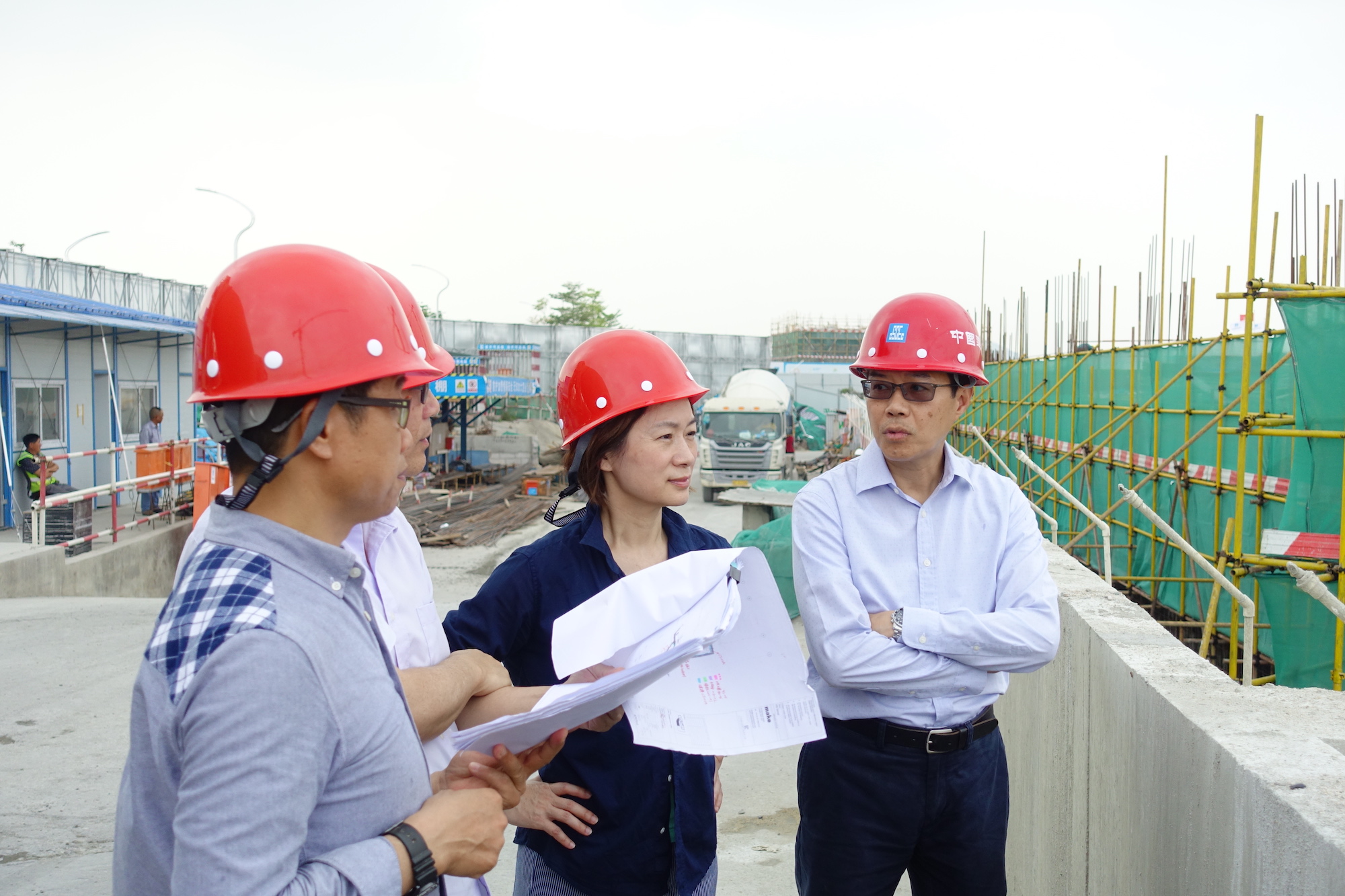 "In Macao at that time," continues Li, "people expected their children to look after them and live with them when they retired. Those who did not have children had to go to old people's homes. That was the only choice for them." Li notes that, in her opinion, moving to an old people's home can be a 'disastrous experience' for some elderly residents. So, back in 1994, Li first had the idea to build a high-end retirement community in Macao to give families an alternative. She consulted the Land, Public Works and Transport Bureau but her idea was rejected, she claims, because of the lack of land to develop in Macao and the fact that Chinese people 'expect to be looked after by their children'. "I had just come back from a Western country," she says, "and my idea was deemed not down-to-earth enough."
Li put her idea on the back burner after that. Until 2007, that is. In that year, she moved with her family to Beijing, where she saw an abundant supply of land and a change of economic atmosphere and family structure. "Around 50 years ago," she says, "China was very far behind Hong Kong and Macao in terms of economy. But when I moved there, the rapid growth in people's mindsets absolutely left Hong Kong and Macao behind. Examples of this include online shopping and electronic payment methods. They had become open to change." Li learned from the new Beijing and her retirement community idea began to resurface.
'Haigui' is a Mandarin term that literally means sea turtles but the phrase is often also applied to Chinese people who return to their homeland after studying or being trained abroad for several years. Li notes that many 'haigui' were returning home during her time in Beijing. She says they had been 'influenced by Western education' and 'did not follow in the tradition that the retired should expect their children to financially support them'. "These were independent intellectuals with a stable income," she says. "They were well-organised with their retirement plans. In addition, after the economic reform, many people in mainland China looked for work in cities like Zhuhai and Shenzhen. Big cities like Beijing and Shanghai have many people from various provinces and districts. So I found that a family's different generations do not live in the same house like the old days. Older people can't rely on the younger generations any more."
In Beijing, Li also observed – due to the city's rapid economic growth – that people tended to socialise more and consequently had more health problems. Already, up in Beijing, the seeds of the wellness aspect of Serensia Woods were being sown in Li's mind as both a benefit to a retirement community and as a unique selling point. She started eyeing up Huairou District in northern Beijing and Chongming Island in Shanghai as two possible sites for high-end, wellness-centred retirement communities. "These two locations would cover the north of China," she says. In 2007, Li believed the mainland was ready for her idea.
Moving to Hengqin
In August 2009, the State Council of the People's Republic of China officially approved the Overall Development Plan of Hengqin. This immediately positioned the island as a demonstration area for a new model of co-operation between Guangdong Province, Hong Kong and Macao under the principle of 'one country, two systems'. The plan laid the foundations for all of the development that can now be seen taking place on Hengqin. For Li, who by now was also based in Macao and Hong Kong, it was more than just an outline plan – it was an incredible opportunity.
"When the Overall Development Plan of Hengqin came out in 2009," says Li, "we immediately considered placing the retirement community there instead of in north China. It just felt like we should do it." The retirement community business had begun but had not yet been launched on the mainland so the decision was made to focus on Hengqin instead. Li says that the Overall Development Plan of Hengqin set a 'high bar for local companies', adding that because 'gaming, public services and banking were not suitable developments' on the island, there were 'few enterprises that would suit such development there'. She says she always believed that her retirement community would suit Hengqin well.
"From a political and social perspective," says Li, "and due to the fact that we are a 100-year-old local enterprise, we decided we should take the lead and invest in Hengqin." Li notes that it is 'not an easy task' to achieve diversified economic growth in Macao. "People have talked about diversified economic development for a long time now," she says. "But Macao is tiny. We as a local enterprise can feel the limits in terms of development. But Hengqin is a great opportunity which is near our bases in Macao and Hong Kong." Li says that the north China operations were underway so they 'met many challenges' moving the project from the north to the south – but, after much hard work, it's all come good in the end.
Li believes that with the addition of tourism to the Serensia Woods retirement community, the project has 'gained currency'. "Tourism is a major industry in Macao," she says, "and we should take advantage of it and compete. So this project has become a lifestyle tourist destination, with wellness as our core." She says the project targets tourists from mainland China and Hong Kong, as well as people from Macao 'who are looking for high-end living with wellness as the core'. Wellness, to Li, is more than just spa and massage. The destination will also provide members with cultural classes, including flower arrangement, calligraphy and dancing. There will also be talks by professionals in various fields and trips to opera shows and exhibitions. Li notes that 'mental happiness is the key to good health' – and that goes for tourists too. "We're offering many options to tourists," she says. "They may usually go to theme parks in Hong Kong or to entertainment complexes in Macao or shopping in both cities. Now, we will present wellness as a unique option – and we believe there is a big demand for this across the Greater Bay Area."
"Post-surgery recovery service is also our forte," continues Li. "For example, if someone has undergone a hip surgery, it is surely frustrating to go through all the mundane procedures like driving to the hospital all the time and registering for a consultation. But at Serensia Woods, those who've had surgery simply stay here. Our therapists provide physical therapies and recovering support in the members' own rooms." She adds that 'rehab and prevention are also key', saying that medical professionals at the property advise members 'who want to stay fit to reduce the possibility of illness' on subjects like diet, lifestyle and supplements. Li also notes that Serensia's services target high-end crowds but they certainly have rules for their members. "We've set a high threshold for our membership," she says. "I don't mean members' social status here. I mean whether they can follow our rules, just like at the Hong Kong Jockey Club. For example, we have specific designs of our apartments and they can't change it."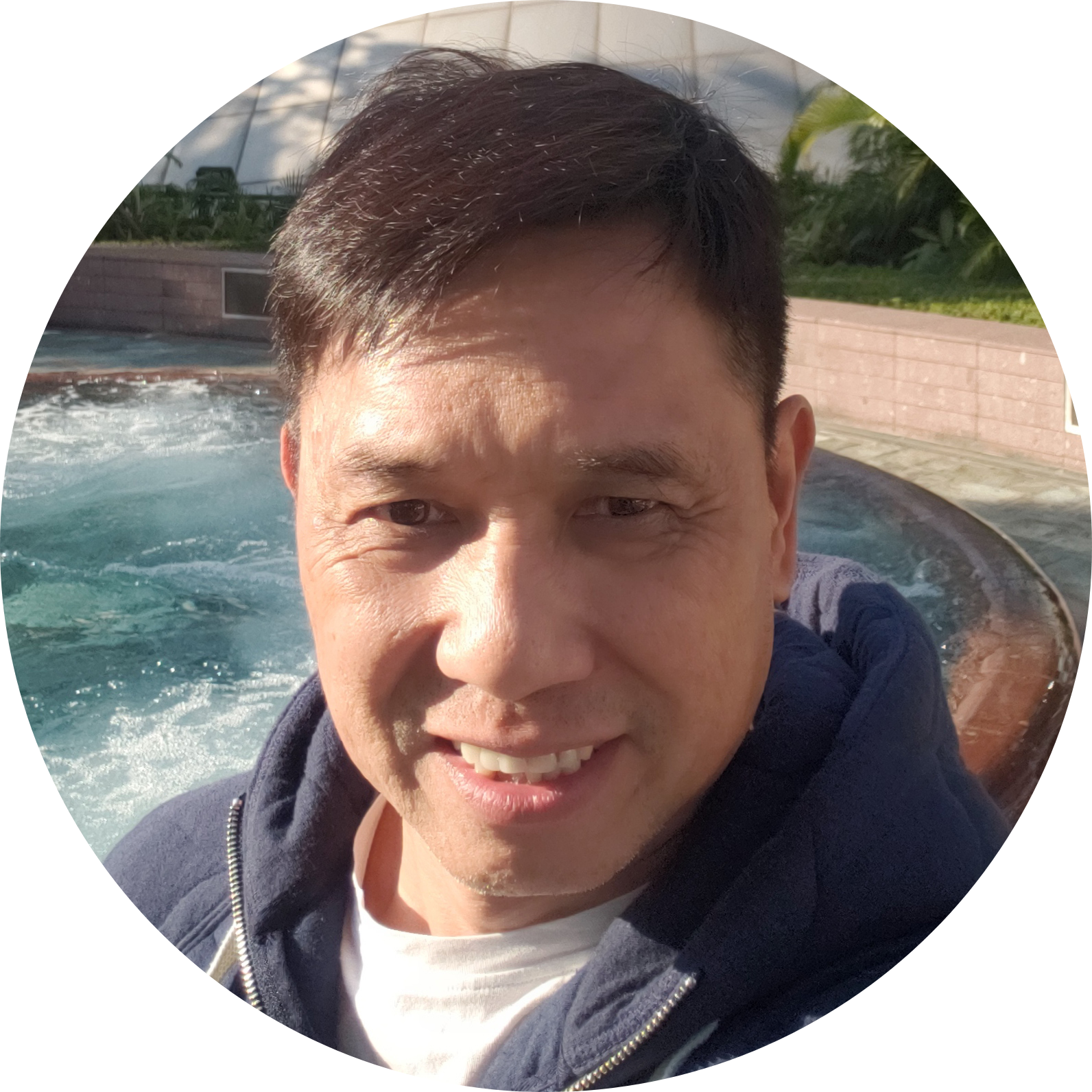 Serensia Woods is now almost ready to open its doors in the final quarter of this year. And the project has already attracted members who are keen to move in when the community is officially launched. Among these early birds who have signed up over the past couple of years is Tam Hok Yip, a 63-year-old who runs a construction company with offices in Macao and Hengqin. Tam is a fan of the wellness lifestyle idea and says he sees the 'investment value in Hengqin', so he has bought a membership priced at around HK$8 million (MOP 8.2 million). He tells us he plans to move into Serensia with his wife. "I think there is a lot of economic potential in Hengqin," he says. "To me, this membership is also an investment. And it is transferable. I can give it to my son or sell it to others."
Since Tam bought the membership in 2019, he has frequently driven around the site and checked its construction progress. "I like the idea of wellness," he says. "At my age, I really need to stay fit. I swim, jog and exercise every day. I want to keep this lifestyle. Rather than going to the doctors when you feel ill, always pay good attention to your health. Serensia Woods is good for health. It faces the sea and the whole area is green. Hengqin is not a dense city like Macao." Tam still looks forward to a busy life when he moves into Serensia, though. "I won't retire," he says. "I will be still running my business in Macao and Hengqin. My children are all grown up now so this living membership is a great option for me." Tam has also recommended the membership to two of his friends – one in Macao and the other in Hong Kong. They have both signed up. "At my age," he concludes, "it feels great to meet friends regularly."
Employment opportunities
In February, Niu Jing, a member of the Zhuhai Government Party Committee and the party secretary of the Hengqin New District Party Committee, said that it is estimated that Hengqin will achieve a GDP of RMB 1.5 trillion (MOP 1.85 trillion) to 1.8 trillion (MOP 2.2 trillion) by 2025. He also said that the island's population will rise to more than 200,000 people – and that the amount of people from Macao who will be living and working on Hengqin is expected to be between 30,000 and 50,000. As a result of Niu's estimations, it can be assumed that job opportunities on the island could be far and wide.
Li notes that Serensia Woods will certainly create more than 500 jobs. "For professional jobs," she says, "like physical therapists, I've hired many overseas professionals to train my therapists, who are from mainland China and not from Macao. This method is easier to operate from an enterprise's perspective. If my employees could work in both Hengqin and Macao, that'd certainly give Macao people more employment opportunities." Li says that the project 'has brought many challenges' but that the firm has continued 'out of our sentiment to Macao' "The whole of Macao's society needs to join in," she says. "As a 100-year-old large enterprise, we are taking the lead and we hope to set an example for young entrepreneurs, as well as small and medium-sized enterprises who set up their business on Hengqin. We want to show that if you work hard, you can make it."
"Serensia Woods identified an opportunity early and is now strategically positioned as one of the pioneering wellness projects in Macao and Hengqin."

Professor José C Alves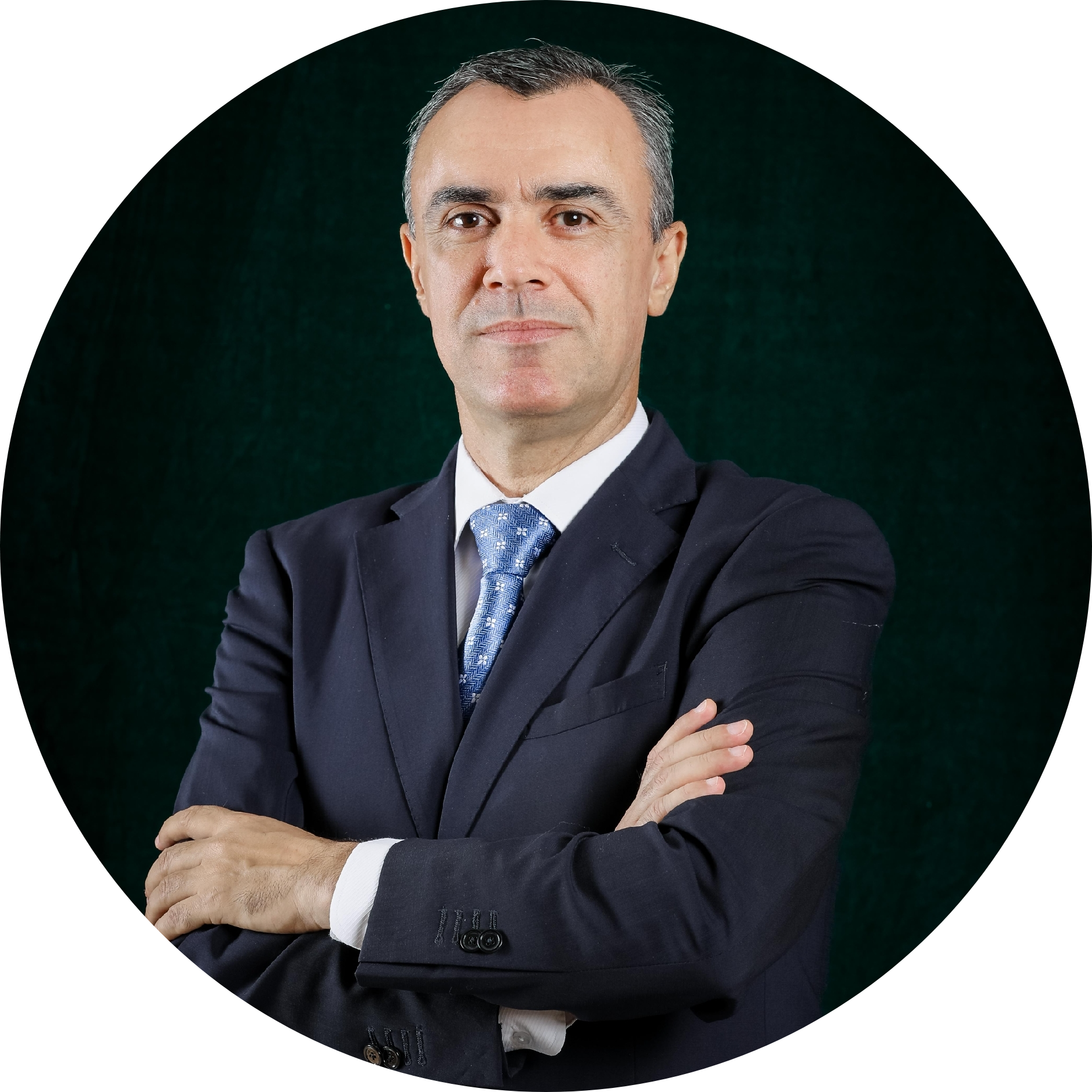 Professor José C Alves, the dean of the City University of Macau's Faculty of Business, has praised the Serensia Woods project for bringing new benefits to the wellness industry in the region. "In modern urban societies," he says, "new types of wellness and wellbeing services are emerging and being associated with living spaces, whether these are for temporary or permanent periods. Demand for these services is likely to increase with the expected ageing society in China, namely in more affluent areas. Serensia Woods identified this opportunity early and is strategically positioned as one of the pioneering wellness projects in Macao and Hengqin. Serensia Woods announced that it is also targeting affluent customers from Hong Kong, therefore understanding the cross-border dynamics of the Greater Bay Area. It is an interesting business model that I'm looking forward to seeing developing."
With the business community looking at the project with interest, as well as more than 30 years of work by Li and her team to get to this point, Serensia Woods looks set to not just succeed but to pioneer when it opens later this year. It is bringing new concepts of wellness and retirement living to Hengqin, Macao and the Greater Bay Area, and now that tourism is also a key feature, it perfectly fits the bill of what is trying to be achieved over on Hengqin, a key cog in the diversification of Macao's economy. When the development opens its doors later this year and starts looking after the wellbeing of its first members, it will be the end of the 'Serensia Woods construction' story. But it'll be the beginning of a new chapter in the 'Macao-Hengqin road to the future' story – a story that's expected to be as fascinating and action-packed as it is successful over the coming years.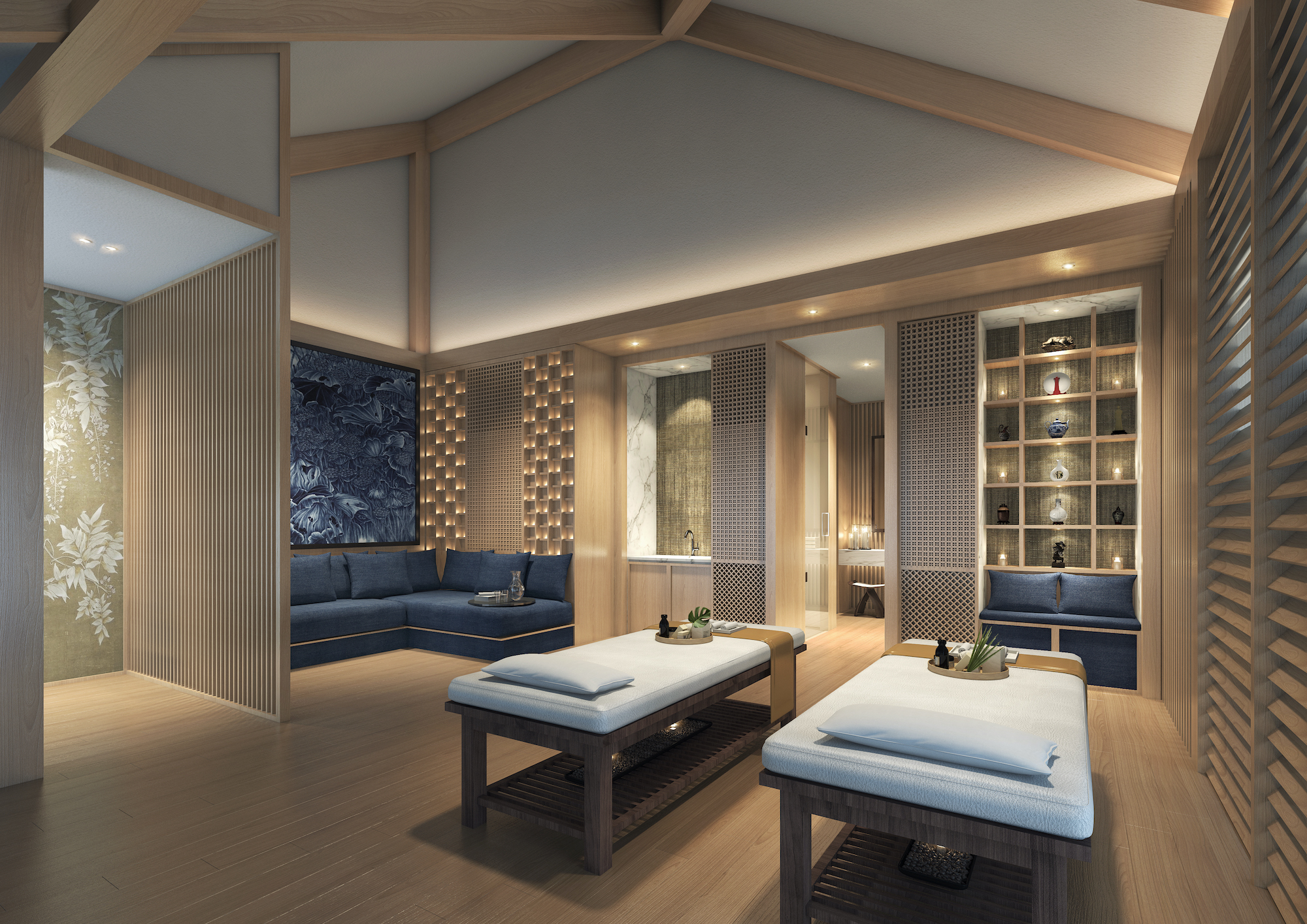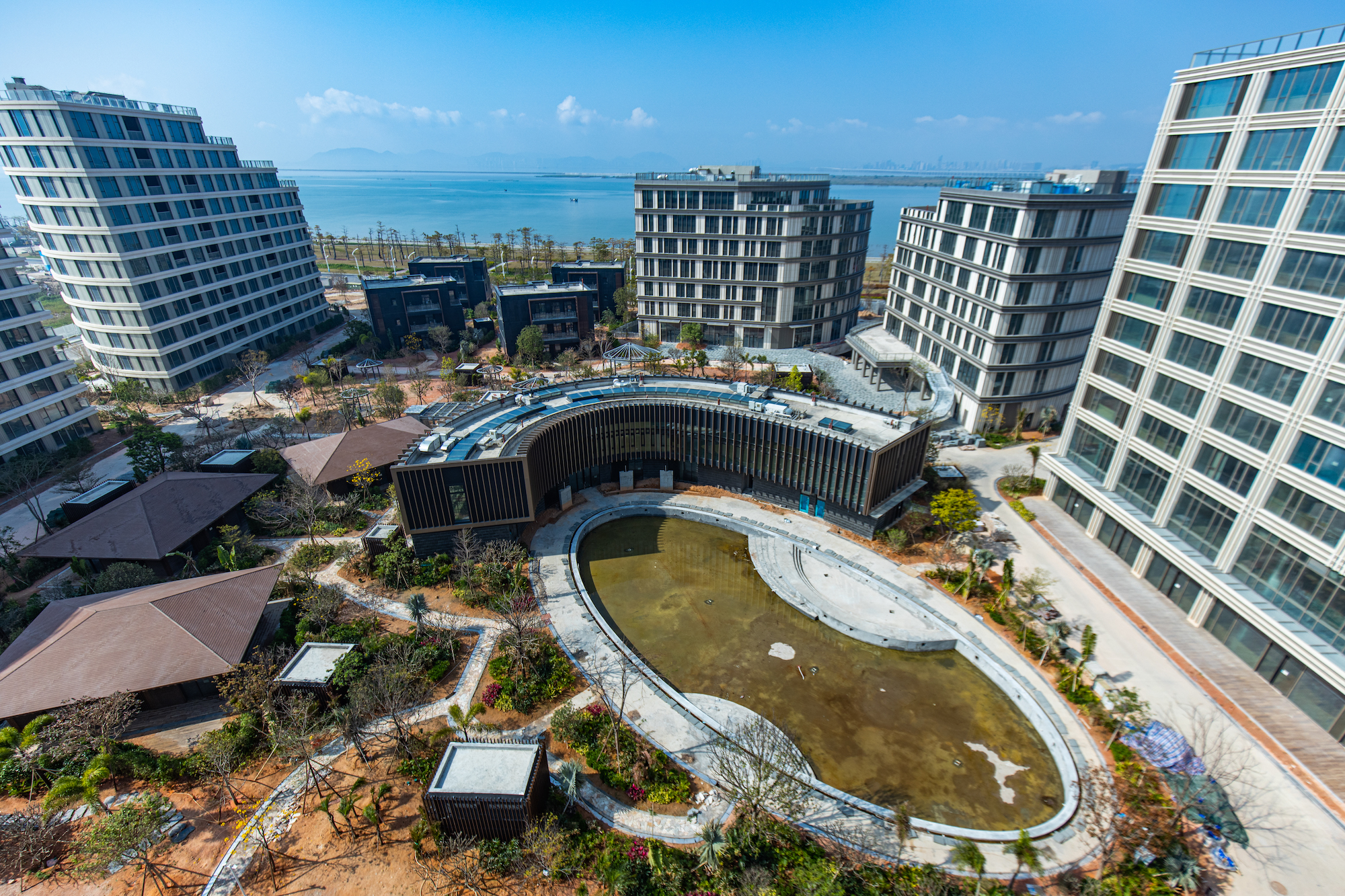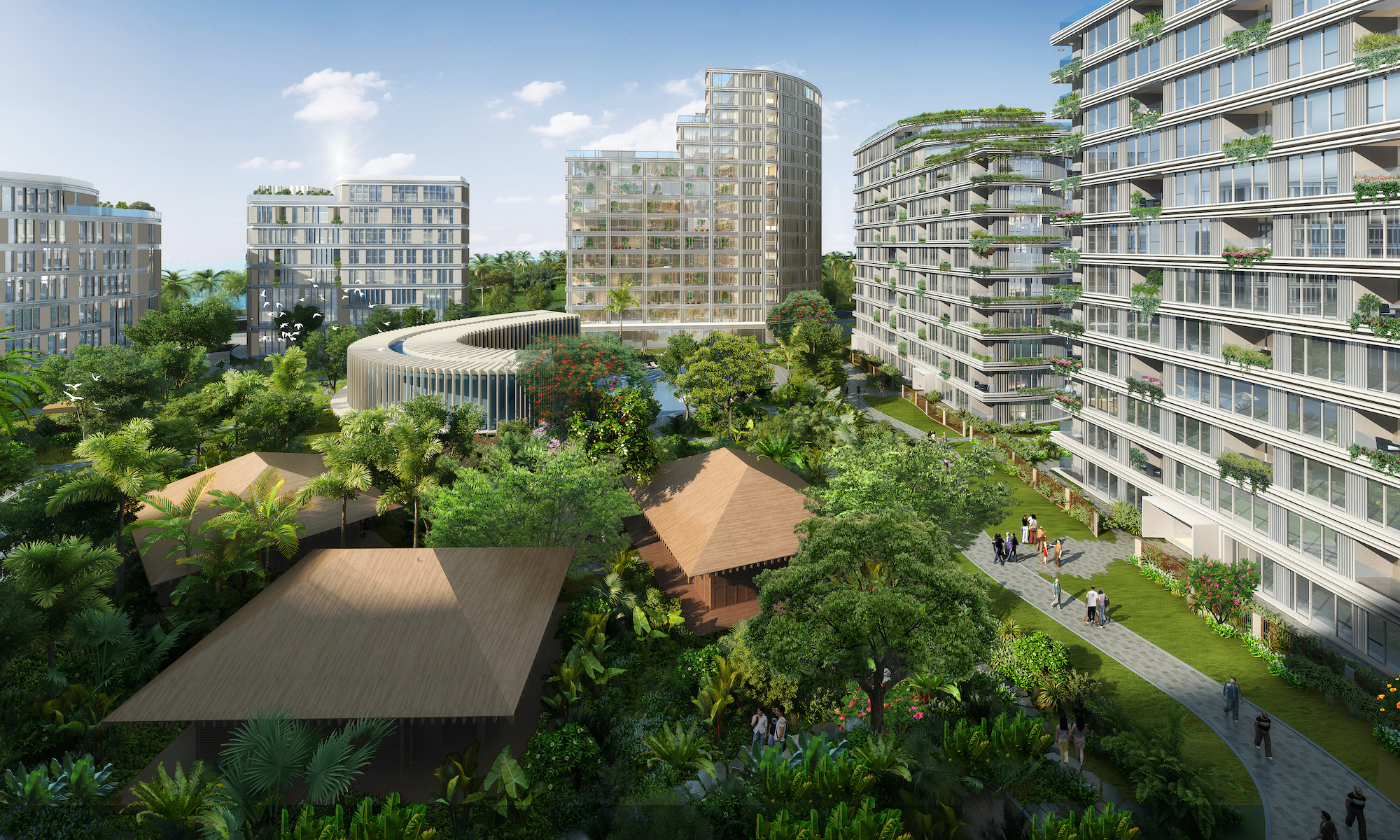 ---
The hard facts
Get to know Serensia Woods