Ulisses Correia e Silva, Cabo Verdean Prime Minister, discusses how he hopes to work more closely with Asian investors to diversify the West African archipelago's economy
Ulisses Correia e Silva's government came to power with a reformist and business‑friendly agenda that prioritises attracting investment to Cabo Verde. His key goal is to expand his nation's economy, which currently relies strongly on tourism, by attracting more investors from important regions such as China.
Relationships are already being built; for example China is helping Cabo Verde to establish a Special Economic Zone for maritime services. This is expected to have a role in China's Belt and Road initiative.
Chinese IT giant Huawei has recently signed a service providing agreement with the government and Macao businessman David Chow´s resort, convention centre and casino complex is starting to take form, all while many other investment projects are being outlined.
Correia e Silva spoke to Macao Magazine after the yearly Meeting of Business Leaders for the Economic and Trade Cooperation Between China and Portuguese‑speaking Countries hosted in Cabo Verde's capital city, Praia.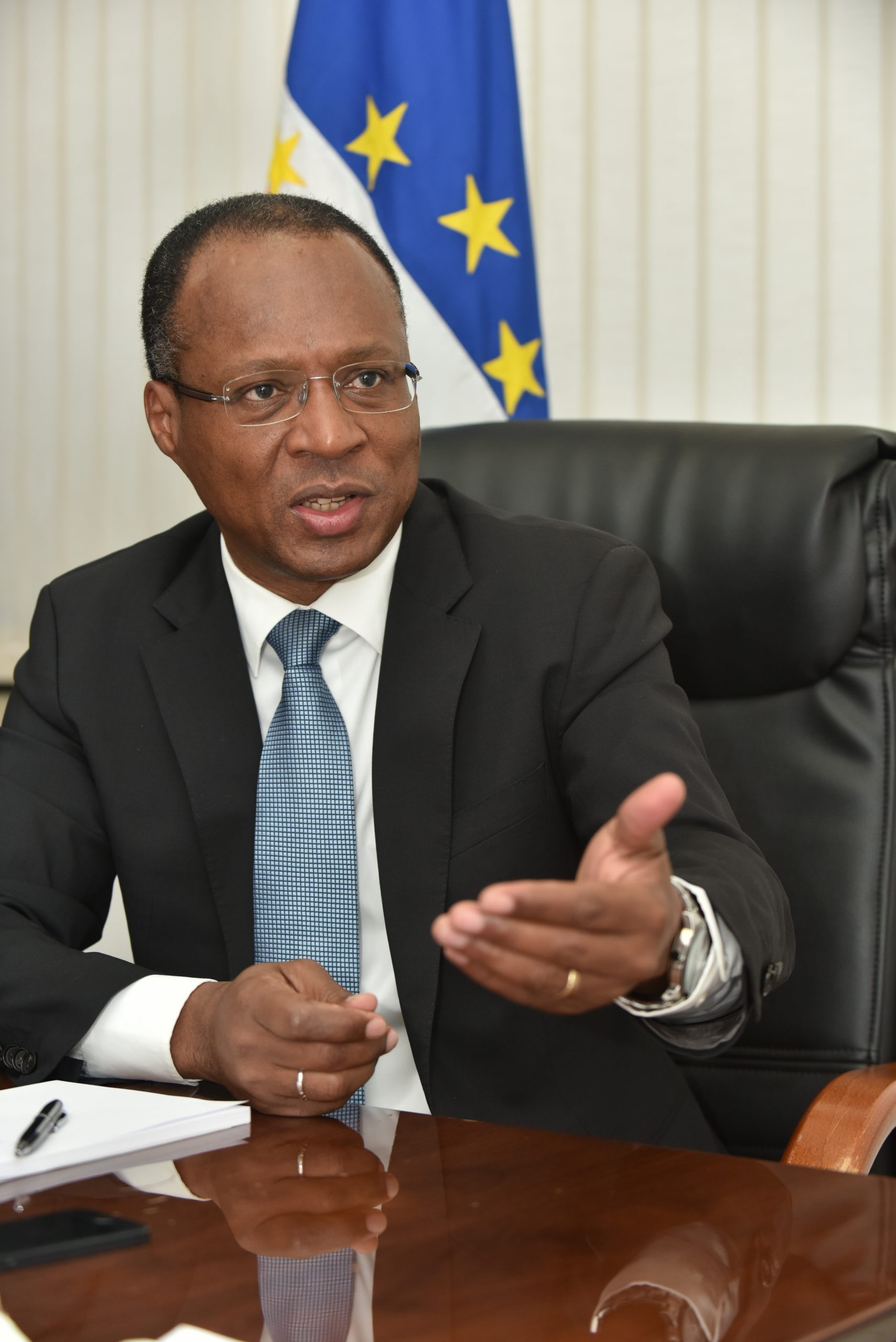 What do you believe came out of the Meeting of Business Leaders?
These meetings are very important as you're given the opportunity to meet potential investors face‑to‑face. We hope that cooperation and business ties were strengthened, making things easier for all our businesspeople. We also hope that the meeting will help Praia gain a reputation as a great venue for international events, especially business conferences.
There have been signs of a closer relationship between Cabo Verde, China and Macao. How is this developing?
We have a good political, diplomatic and cooperative relationship with China. We have some important projects ongoing, namely the SEZ for São Vicente island's maritime economy, which I expect will have a major positive effect on Cabo Verde.
We're hoping to attract more direct investment from the region by highlighting the advantage of Cabo Verde being a member of the Economic Community of West African States (ECOWAS).
Regarding Macao, our common language of Portuguese definitely plays a factor. Macao can help us by being a platform between Cabo Verde and China as well as all Portuguese‑speaking countries; which is another huge market that needs to be explored. Therefore, we have a huge interest in developing even stronger relations with Macao.
So do you believe that the Macao Forum – the meeting point for businessmen from China and Portuguese‑speaking countries – has an important role to play as a matchmaker between Chinese investors and Cabo Verde?
We recently had a meeting in our capital, Praia, of businessmen from China and the Portuguese‑speaking countries. These meetings are very important as you can meet potential investors in person, face‑to‑face. The common language of Portuguese definitely gives us the possibility to profit from Macao as a bridge between Cabo Verde and the rest of China. This relationship is very important and fostering a closer relationship with Macao could help the government attract investment.
Macao can help us by being a platform between Cabo Verde and China as well as all Portuguese‑speaking countries

Ulisses Correia e Silva
How do you think the SEZ will bolster your relationship with China and support the growth of your economy?
We are betting heavily on this project because it boosts the economy of Sao Vicente Island and will have a major effect on the country as a whole.
It includes everything from transport to support systems for our fishing operations, which provide services to the large number of Chinese ships operating in our region. As a privileged partner, China is not only helping deliver this project; we hope it will become a major user.
Might this project have a positive effect beyond your borders, also supporting the regional economy?
Every project in Cabo Verde has to reflect the fact that the internal market is small, both in terms of population size and income, as we have a per capita GDP of roughly US$4,000. However, at the same time, we are part of an economic community with free circulation of goods and people, as well as trade facilities, namely in customs. We also offer stability, plus low political and social risk. This gives companies confidence to establish branches in Cabo Verde that can cover the West Africa region.
Would you say that you are betting heavily on the relationship with ECOWAS?
We are a member of ECOWAS, although trade and investment flows are presently very small, representing only around two per cent of our global trade. Nevertheless, we highlight to potential investors that by investing in us they are, in fact, investing in a market of 300 million consumers, 80 million of which are middle class.
However, when I mention ECOWAS, I do it in terms of a global approach to the countries. Sometimes, we think too much about the community and forget it is made up of individual countries. Rather than develop good investment and commercial relationships with all ECOWAS countries at the same time, I think it's important to focus on relationships with those countries that best support Cabo Verde's goals. We can also be a platform to join the interests of both sides.
Your government made a strong commitment to supporting business. What have you achieved so far and what still needs to happen?
We have adopted a set of measures aimed at removing constraints on businesses, such as introducing a tax relief in the latest budget and providing guarantees to help small and medium businesses obtain capital for their projects.
The central bank has also lowered the interest rate and we have set up a commission to address bureaucracy.
We know that companies still face several constraints, especially around transport and power. To help them we're working to provide better and safer maritime connections between the islands and we also plan to privatise our national airline Transportes Aéreos de Cabo Verde.
Regarding overseas investment, what measures is the government adopting to support this?
The most important measures are tax related. We have decided to keep the taxation of foreign direct investment at a low level and are considering a 2.5‑5 per cent corporate profit tax, with tax exemption for raw materials. With these measures we aim to bolster the investment from export businesses.
In institutional terms we created Cabo Verde Trade Invest to be a one-stop-shop for investors and businessmen, allowing those that want to invest in our country to get everything they need from one place.
What about your aim of growing investment in sectors other than tourism?
Sure, there are tourism projects that will still interest Chinese investors, but we also believe there are great opportunities here for business in areas such as renewable energy, agriculture, and export.
For example, we want to further leverage our Regional Center for Renewable Energies (CERMI), because one of its goals is to promote renewable energy in West Africa. Remember, although we're a small country, as a member of ECOWAS we provide access to millions of potential consumers.
IT is another sector Cabo Verde can develop, because it does not rely on transport and logistics, but on human capital and technology. Cabo Verde can be a base for industries and services that can export for the whole world, not only Africa, and take advantage of human resources here; highly skilled and cheaper than in Europe or the US.