Creative and cultural industries are key to Macao's economic diversification
The creative and cultural industries have become a significant economic force in Macao in recent years. A report released by the Statistics and Census Service recorded more than 1,700 organisations operating in the sector in 2015, generating total service revenue of MOP6.24 billion.
In the 2011 Policy Address of Macao Special Administrative Region, the government confirmed its commitment to promoting the development of the cultural and creative industries in an effort to achieve appropriate economic diversification. Six years later, vice president of the Cultural Affairs Bureau (IC) Chan Peng Fai believes that the sector is moving from the pioneer stage to the growth stage.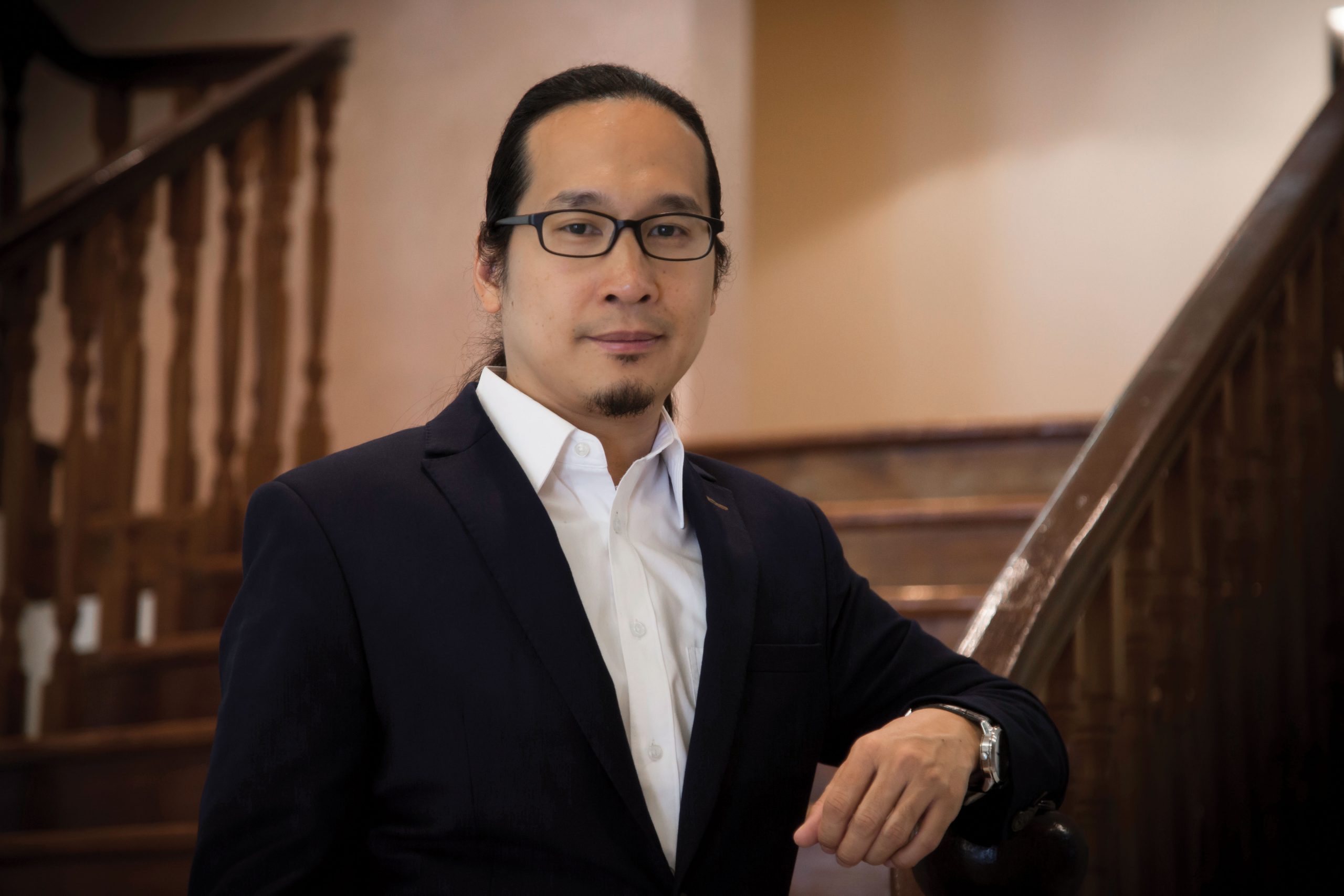 "The government allocates an average of MOP100 million each year to subsidise industry practitioners. The return on investment is about 1 to 62.4, indicating that a number of companies are no longer completely reliant on government support," Chan explains. "They may even be operating in quite a mature way."
Macao has served as a major hub for global trade and cultural exchange for over 400 years, earning the city the inscription as a UNESCO World Heritage city in 2005. With this rich cultural heritage, buoyed by an astounding 30 million tourists visiting each year, Macao enjoys a solid foundation for the development of cultural and creative industries.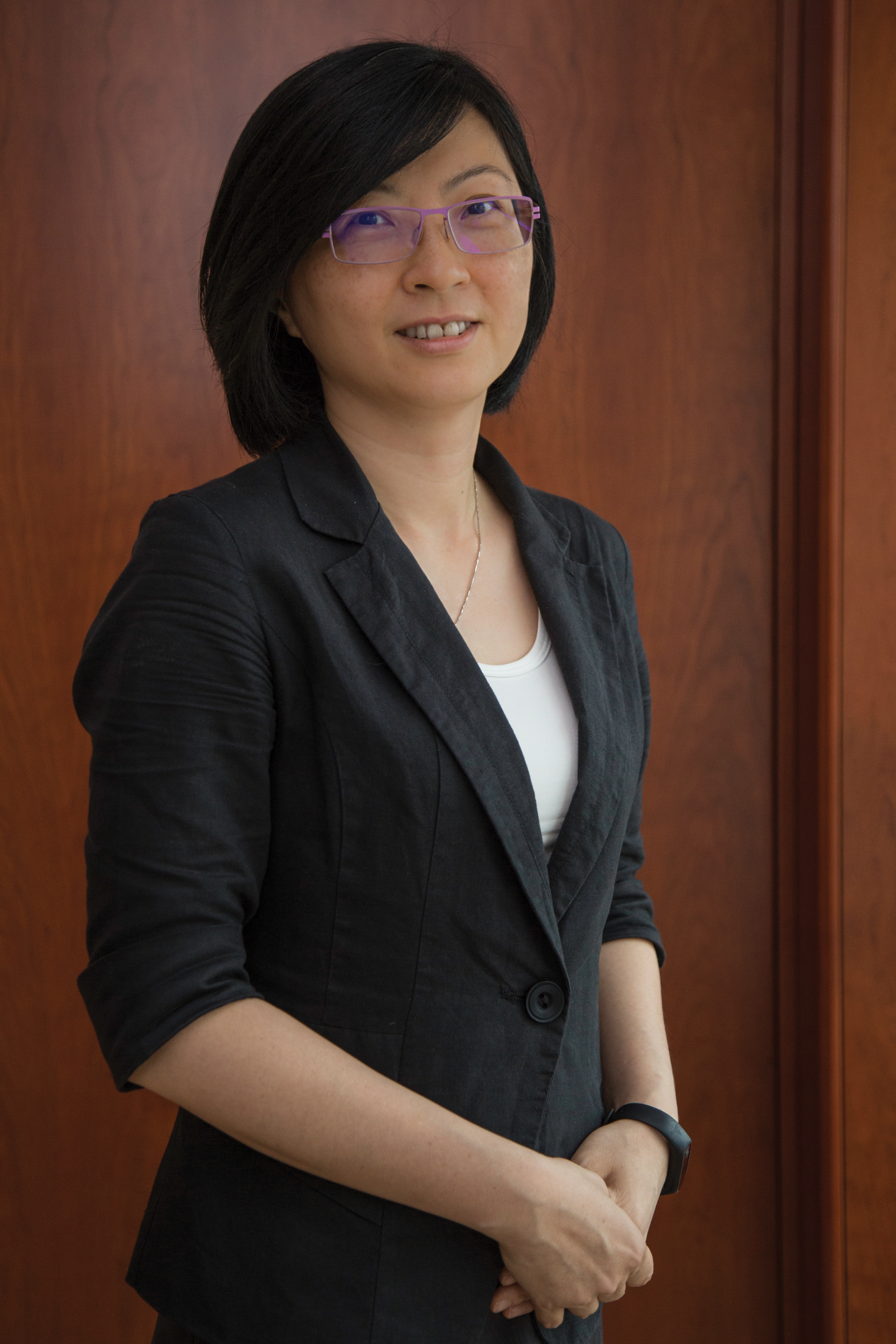 "The first step is to promote the industries through cultural tourism," says Chu Miu Lai, Member of the Administrative Council of the Cultural Industries Fund. "Travelling is not just about photo‑taking, it's about experiencing a culture. We hope to offer visitors something more to take home with them, for instance, a souvenir that reminds them of their wonderful experience in Macao."
The government drew up a blueprint in 2010 identifying eight directions for developing the cultural and creative industries: design, publication, film‑making, fashion, music, comics, animation, and visual art. Schemes and measures were formulated to facilitate collaborative efforts between the government and the public for promoting the industry.
Nurturing industry
In March 2010, the government established the Department for Promoting Cultural and Creative Industries in the IC to foster industry development. Two months later, they set up the Cultural Industry Committee for the purpose of collecting public opinions on the development of Macao's cultural industry, and formulating policies and measures that meet the needs of local communities.
Chan believes that nurturing an artistic and cultural atmosphere within local communities is crucial for promoting public engagement with the industries. To support them through this incubation stage of development, the IC offers a range of subsidy programmes to local groups and individuals dedicated to cultural and artistic activities.
Each year in September, the Subsidy Programme Series for Macao's Cultural and Creative Industries launches a new series of subsidies and supporting initiatives, aimed at fostering creative talent, and cultivating local brands of cultural and creative products. Another initiative, the Community Arts Projects Support Programme, focuses on enhancing communities' connection with art and culture by encouraging groups to integrate into local communities and invite citizens to participate in artistic creations. Of the 32 applications submitted for the 2016 subsidies, six have been approved with projects ranging from theatre performances to story‑telling workshops that aim to promote community art to people of all ages.
Through the combined efforts of the government and industry practitioners, communities with historic charm have been revitalised as art and cultural districts in Macao.
"Take São Lázaro Parish as an example. It has very well‑preserved historic buildings and a strong cultural ambience," Chan says. "A lot of creative businesses have settled in that area. You can find vintage stores, designer boutiques, and exhibition halls that display and promote artistic and creative products. Roads are blocked on weekends, creating space for street performances and flea markets. The entire area brims with cultural vitality."
There are many unique communities in Macao still waiting to be developed. The government is currently working with local education institutes to conduct research on local creative and cultural industries. One purpose of the research is to identify communities with the potential to become cultural and creative zones.
"Every community has its own distinct cultural resources. The researchers analyse their special features, and propose plans for developing their cultural and artistic value," explains Chan. "For instance, the stone‑paved street in Travessa do Armazém Velho, an older district near Largo do Senado, famous for its flea‑market that sells a variety of antiques, or some of the enclosed communities to the west of the Ruins of St. Paul. They have a strong historic ambience; there's potential for some development in these areas in the future."
Building business
As a further step to support the development of local cultural and creative industries, the government established the Cultural Industries Fund in October 2013, with an annual budget of MOP200 million. The fund provides financial aid to companies that fit within the four major domains of the industries – cultural exposition and performance, creative design, art collection, and digital media – in the form of subsidies or interest‑free loans.
As of May 2017, financial aid granted by the fund has exceeded MOP200 million, benefiting more than 100 projects. Chu says that many of these projects are related to digital media and creative design, which are also the two largest domains in the sector, making up 48 per cent and 29 per cent of its total service receipts in 2015, respectively.
"In recent years, the IC has provided a lot of support programmes for movie production, which is part of the digital media category. That's why we're seeing more and more creative talent working in this field," Chu says. "Applicants from the creative design category are mostly young fashion or graphic designers, graduates from local education institutes who are eager to put their skills into practice."
According to Chu, most of the companies that receive grants are formed by young people between the ages of 20 and 40. They work as small teams of 5–10 people, and have great potential for training and development.
"The applicants learn a lot throughout the application process. Preparing a detailed proposal and filling out forms requires them to contemplate the structure of their team, their target market, competitors, predicted income and expense, even risk management. Even if the first application is not successful, they're able to come back as a more mature team with a better plan."
Successful applicants enter into agreements with the fund, and receive grants on the basis of those agreements. To ensure that the grants are used effectively, applicants are required to submit regular progress reports. In return, the fund provides feedback and suggestions to help the companies through their early stage of development. Beneficiaries also receive opportunities to participate in expositions and promotional activities held in Macao or overseas regions, allowing them to reach more potential customers.
According to Chu, many applicants failed the applications in the beginning because they had no idea that they had to run a long‑term business instead of a one‑time event. "We are hoping to cultivate businesses that last 1–2 years or more, even better if a local brand is formed."
The fund is now seeing a significant growth in both the number of applications and approved projects. A total of 20 projects were approved in 2016. In just the first five months of 2017, 30 projects have already been approved with grants totalling MOP80 million. This growth points toward increased public awareness of the fund, and greater confidence among applicants about starting their own business.
"Macao's population is a small market, but if we take into consideration the numbers of tourist arrivals each year, we're actually dealing with a much larger market, composed of millions of people with different backgrounds, needs, and tastes," says Chu. "It's important for the companies to identify their marketing position in order to formulate a suitable strategy to attract target buyers."
A platform for cultural exchange
The Belt and Road initiative has become a major diplomatic programme for the Chinese Central Government since 2013, and among its objectives is the promotion of cultural exchange between the participating countries and cities. Macao, with its unique cultural background and economic position, can play an important role as a regional platform.
"Cooperation schemes have been formed among Guangdong, Hong Kong, and Macao to facilitate regional exchange and integration, in support of the Belt and Road initiative," Chan says. "The cultural and creative industries of the three regions can participate through co‑organising cultural and artistic events, such as book fairs, film festivals, and cultural expos, which in turn offer a great deal of business opportunities," says Chan.
Macao's open economy, prime position in the Belt and Road initiative, and role as the service platform for trade cooperation between China and Portuguese‑speaking countries, make it uniquely positioned to take advantage of local industry practitioners and overseas investors.
"The favourable policies implemented in Macao may draw interest of overseas investors," says Chu. "That's why we keep encouraging local companies to pay attention to these policies and seize the opportunities to go further."
Chu reports that a number of local creative brands, fashion designers in particular, are already stepping out of Macao. They're participating in exhibition events in overseas regions such as Hong Kong, Guangdong and even Europe, enabling their brands to reach foreign markets.
---
Collaborative effort
In 2013, the Cultural Affairs Bureau (IC) launched the Support Programme for the Production of Feature Films to provide financial aid to local filmmakers. Tracy Choi received the maximum grant of MOP1.5 million to produce Sisterhood, an award‑winning movie about a love story between two masseuses working in Macao.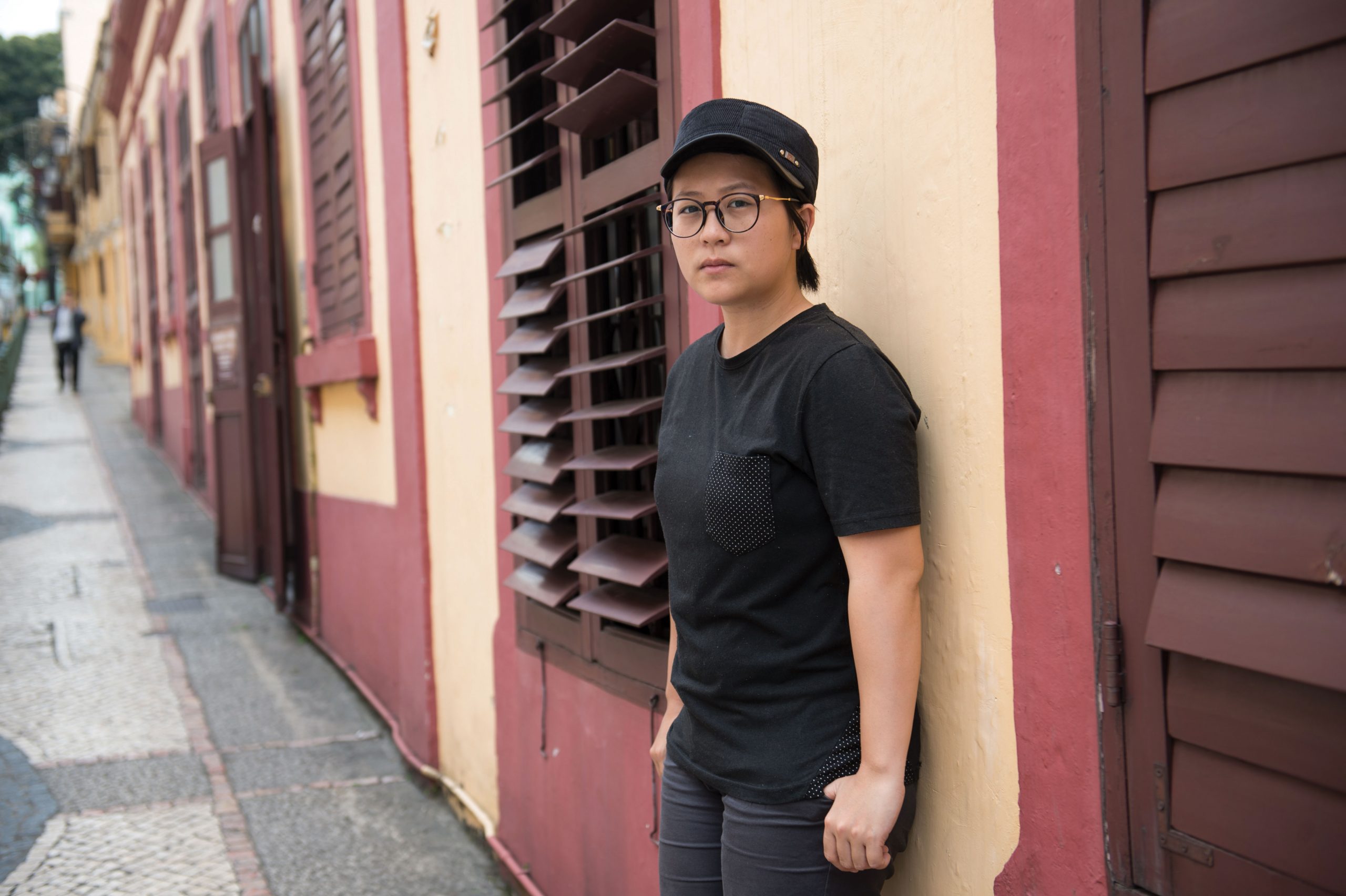 Sisterhood originates from Choi's master thesis project in film production. After obtaining her degree, Choi applied for the subsidy from the IC in an effort to expand her master project into a feature film.
"During the year‑long application process, I was required to submit my CV, the movie script, a list of the main cast and characters, some of my previous works and so on – and of course, I had to pass the interview with the adjudicating panel."
As the program stipulates a maximum grant of 70 per cent of the total budget, Choi wasted no time in securing investments to cover the remaining cost.
"With the subsidies from the IC, I was in a better position to convince potential investors. Their support made me seem like a safe bet."
Choi eventually partnered with One Cool Group Limited, a Hong Kong‑based movie investment and production company. The film crew of Sisterhood became a mixed team of Macao and Hong Kong movie professionals.
"We learned a lot working with the experienced professionals from Hong Kong," Choi says. "But our passion for filmmaking really took them by surprise. Macao's film industry is just at the beginning stage. They never thought that the young people of Macao would put so much heart into it."
Choi also reveals that, in addition to the financial aid, the IC rendered support throughout the filming process.
"We sought help from them several times when we realised we hadn't applied for certain shooting locations," Choi recalls. "The bureau personnel were so helpful; they made immediate arrangements and took care of the coordination work with other government departments for us. We are incredibly grateful for their support."
Released in February 2017, Sisterhood received two nominations from the Hong Kong Film Awards. It also represented Macao at the 1st International Film Festival & Awards held in December 2016, where it won the Audience Choice Award.
---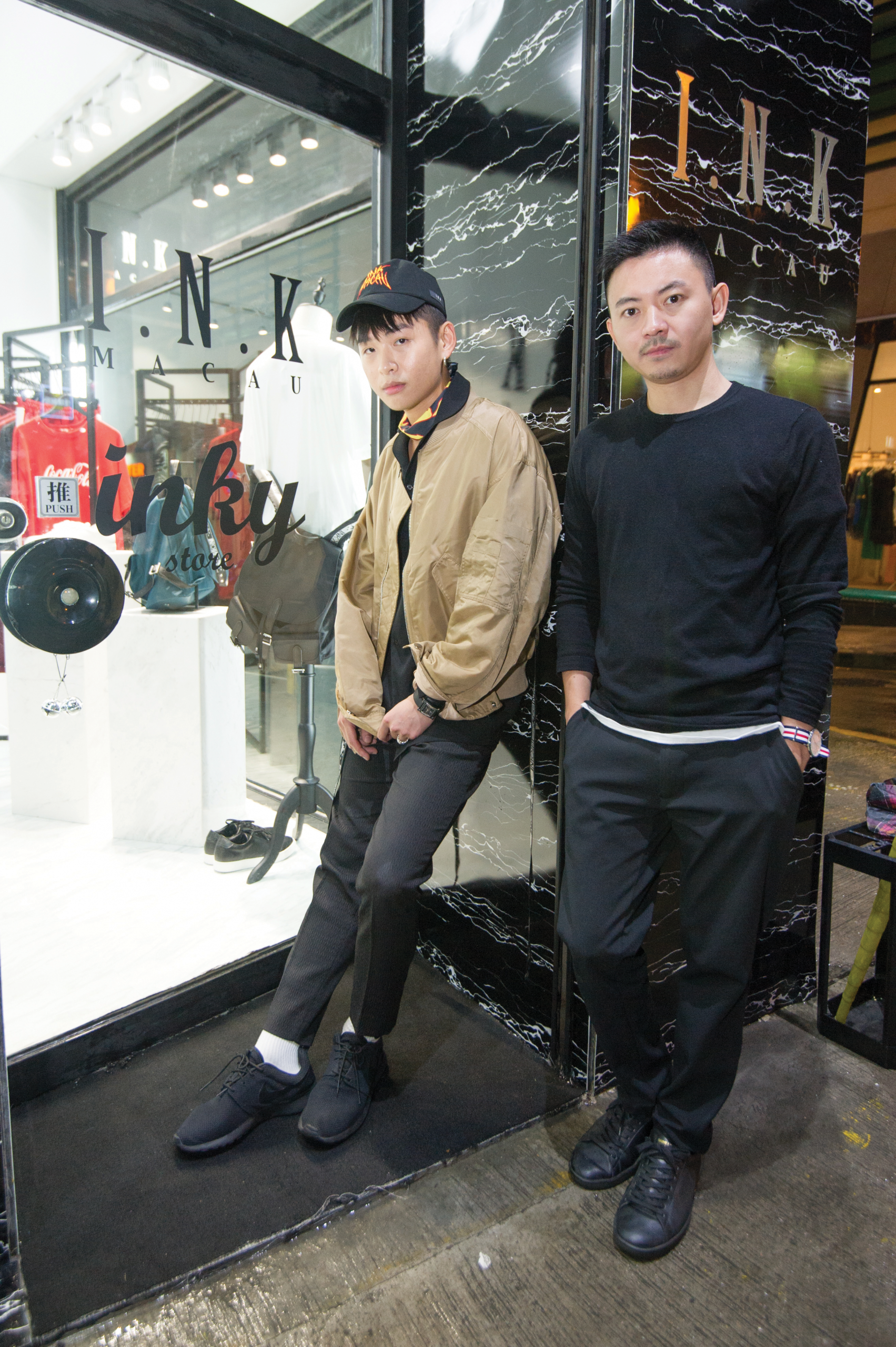 A fashion brand with Macao identity
I.N.K is a men's clothing brand established by Macao‑born stylist Inky Leong and fashion designer Kris Chan. The brand debuted at Shenzhen Fashion Week in March 2017, and took a pioneering step into the market in June, opening its first retail store in Macao.
Leong describes I.N.K as a reflection of Macao, incorporating cultural elements of the city into the design. "You will find a lot of graphics reminiscent of the city on our clothes. Even the logo of I.N.K. is inspired by the traditional window frames still found on some historic buildings in Macao," he explains. "We hope to let people know that Macao has its own fashion brand."
Leong and Chan applied for financial aid from the Cultural Industries Fund in October 2016, not long after they began laying the groundwork to launch I.N.K. The meticulous selection process employed by the fund demanded strong preparation, the duo recalls.
"We did a lot of market research, and studied the operations of other fashion brands, in order to formulate a development plan that we believed would work in Macao's market," Leong says. "Many artists and designers may find that running a business isn't really their thing, but I believe it's important for them to develop business skills and knowledge. Preparing our application for the fund helped with that, and allowed us to consolidate the foundation of our business."
After a months‑long application process involving document submissions, presentations, and interviews, the business partners finally received the good news in March 2017: the I.N.K. project was granted a subsidy of MOP748,041 and an interest‑free loan of MOP1,564,500.
Leong believes that access to financial aid has helped emerging designers and artists avoid many of the struggles of starting a business. "Having the initial capital allowed us to explore various cooperation plans with other companies."
The business partners are aware that fashion has yet to become an integral part of Macao's culture. So their next step will be expanding cooperation with different business sectors in an effort to further promote their fashion brand in the market.
"We are currently working with a local entertainment company to create tailor‑made costumes for its artists to attend the upcoming Macao Award Music Ceremony in August," Leong says. "We also open our first pop‑up store in Galaxy Macau in July, which will allow us to introduce our brand not only to local people, but also to tourists from around the world."
---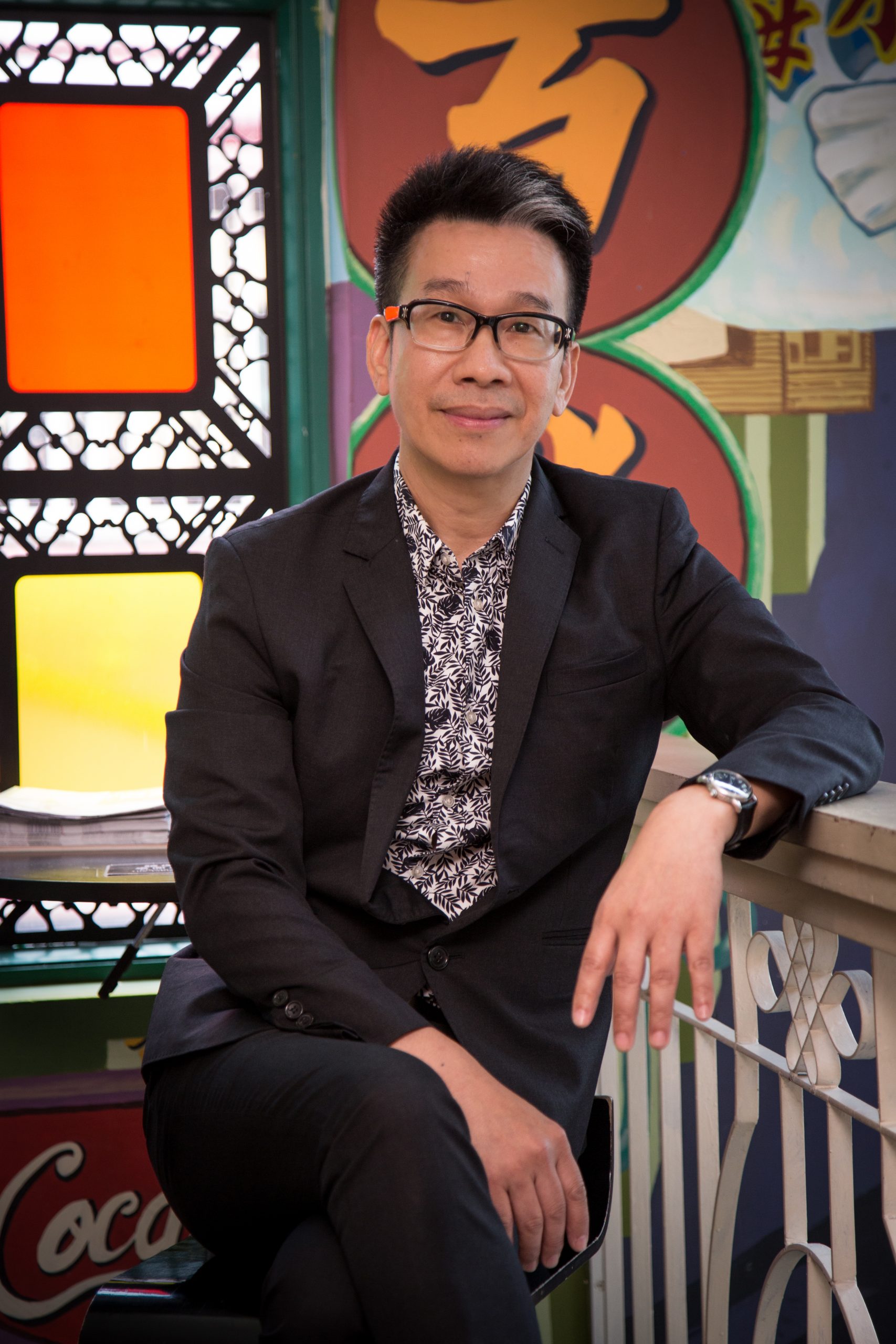 Business without borders
Established in 2016 by local creative brand, Macau Creations, eSpark is the first and only crowdsourced creative platform in Macao. It works with designers from around the world, transforming their artwork into products such as T‑shirts, eco-bags, and posters. The products are sold via eSpark's online platform and in retail stores, and designers receive commissions based on a percentage of total sales.
According to Wilson Lam, CEO of Macau Creations, eSpark was among the first batch of projects that applied for financial aid from the Creative Industries Fund in 2014. The project received an interest‑free loan of MOP5 million in total, with a funding period spanning three years.
Lam says that his company enjoys additional benefits as fund recipients. "To receive a subsidy, companies have to undergo evaluation and prove that the business is up to standard. So fund recipients are always the first invited to participate in government‑organised promotional activities, and are mentioned more frequently on the government's promotional website."
In its first year of operations, eSpark recruited designers from Macao as well as places like mainland China, Hong Kong, Taiwan, and the United States. Each contributes 5–10 pieces, totalling around 1,000 pieces of artwork on the website.
Lam reveals that eSpark will soon undergo the second phase of development, which includes website reconstruction and promotion plans.
"The fund encouraged me to execute the project, and now, it's time to line up more investment to advance the business," he says. "It will take a lot of time and money, but I think it's worth it. I can see a lot of potential in this business."
Aiming to bring eSpark to global markets, he also plans to add a Portuguese version to the online platform, in addition to existing Chinese and English versions.
"With the language barrier and Chinese policies, it's not easy for online platforms from Western countries to break into the Chinese market, or vice versa," says Lam. "With Macao's open economy and its special positioning in China's economic initiatives, though, I believe eSpark can become a trade platform for buyers and designers all over the world."