The new campus took four years of construction, beginning in 2013, at a cost of around MOP600 million (US$74.6 million).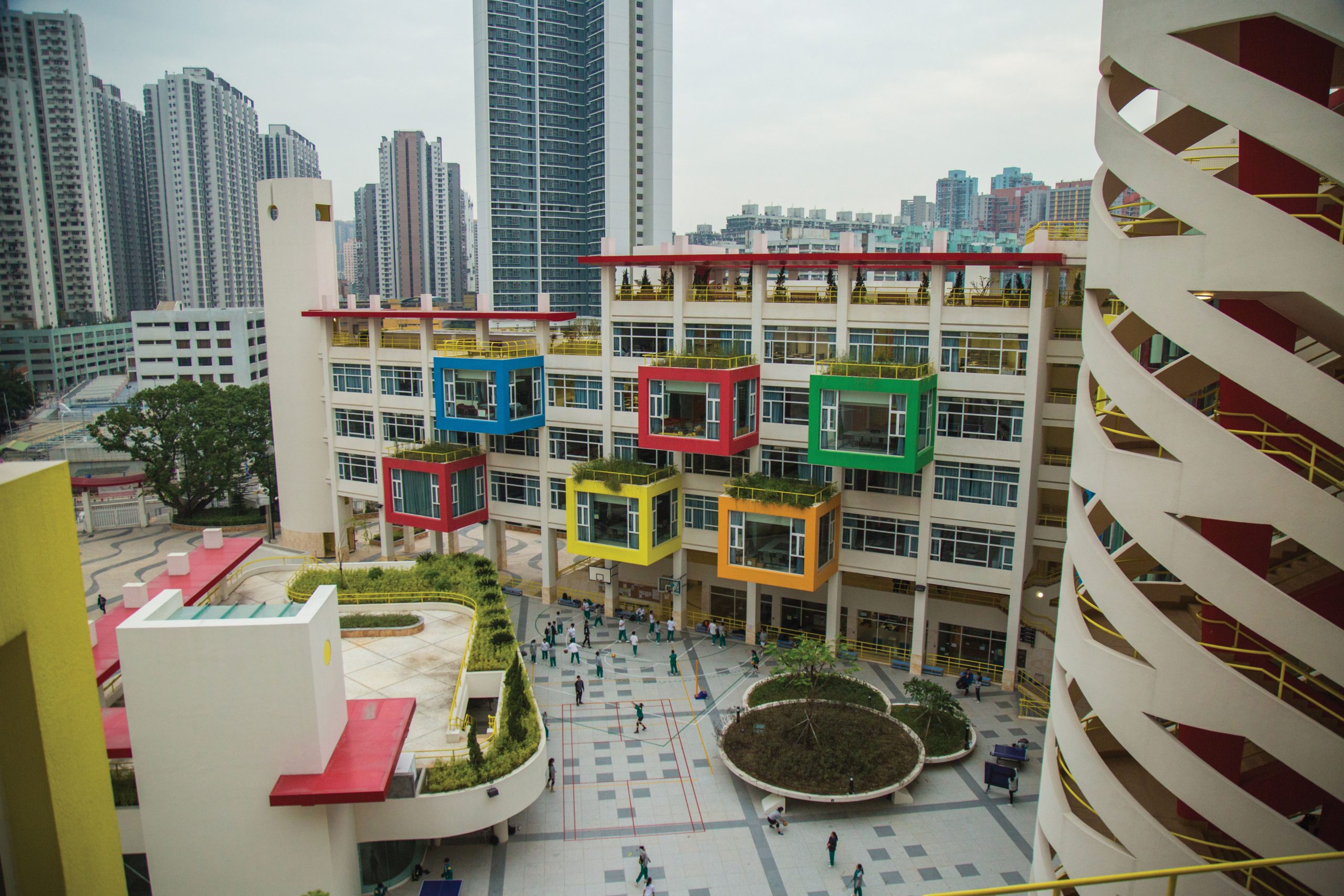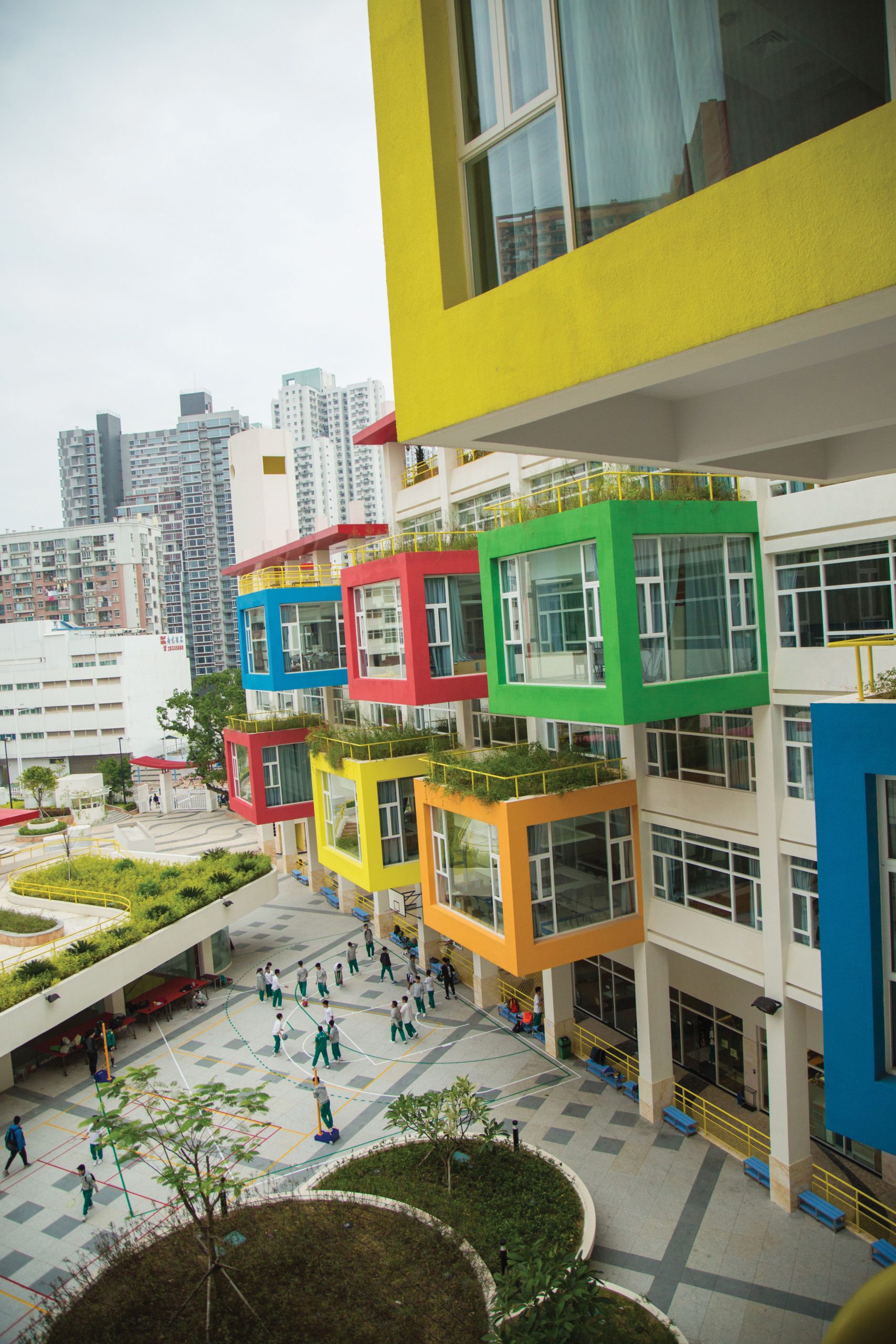 Last September, the University of St. Joseph (USJ) welcomed students to its spacious new campus in Ilha Verde, marking the start of an important new chapter for the institution.
"We used to operate in apartments in the centre of the city," explained Rector Peter Stilwell in an interview. "When students left the classroom for a coffee, they found themselves on the street – they did not feel they belonged to the institution."
So the Catholic Diocese of Macau decided to transform land used by one of its secondary schools in Ilha Verde into a proper campus for the university. It took four years of construction, beginning in 2013, at a cost of MOP580–600 million (US$72.2– 74.6 million). The secondary school, moved offsite during the works, has since returned to a new building within the same campus.
The diocese provided the site and a quarter of the funds, with the remaining funding covered by the Macao government through the Education and Youth Affairs Bureau (DSEJ) and the Macao Foundation. The private institution currently operates at half of its target capacity with 1,100 students, one‐third from overseas, and about 100 resident faculty.
Founded in 1996 along with its title‐holder, the Catholic Foundation for Higher Education, the university is the product of a partnership between the Diocese of Macau and the Catholic University of Portugal. Their aim was to create a Catholic university in Macao closely aligned to the standards of top European universities.
Originally known as the Macau Inter‐University Institute, the university adopted its current name in 2009.
Recovering from the typhoon
The university, like much of the city, sustained significant damage when Typhoon Hato struck Macao on 23 August. Despite this unexpected setback, the move went well, much to the delight of Stilwell: "I want to congratulate the staff on their logistics. The classes opened on schedule on 18 September, and the classrooms, main library facilities, and online resources were all working."
These successes stand in stark contrast to the damage that remains. The storm proved especially devastating for the library of the Macau Ricci Institute (MRI). The MRI library, previously housed in a leased building close to Tap Seac Square, moved its collection in response to a government request to return the building.
The collection of approximately 25,000 volumes, temporarily housed in the basement of the new USJ site, was destroyed when flood waters filled the low‐lying space.
The university is prepared to help MRI reconstitute the collection and host it in the USJ library, should the institute wish to follow the previous agreement to integrate the two collections while MRI retains its rights as owners. The USJ library can also provide professional expertise difficult for the institute to secure on its own.
Campus culture key to appeal
Attracting local students is intensively competitive, as USJ must contend with other institutions in Macao, Hong Kong, Taiwan, the mainland, and overseas. Distinguishing itself from the pack will prove critical to the university's future development.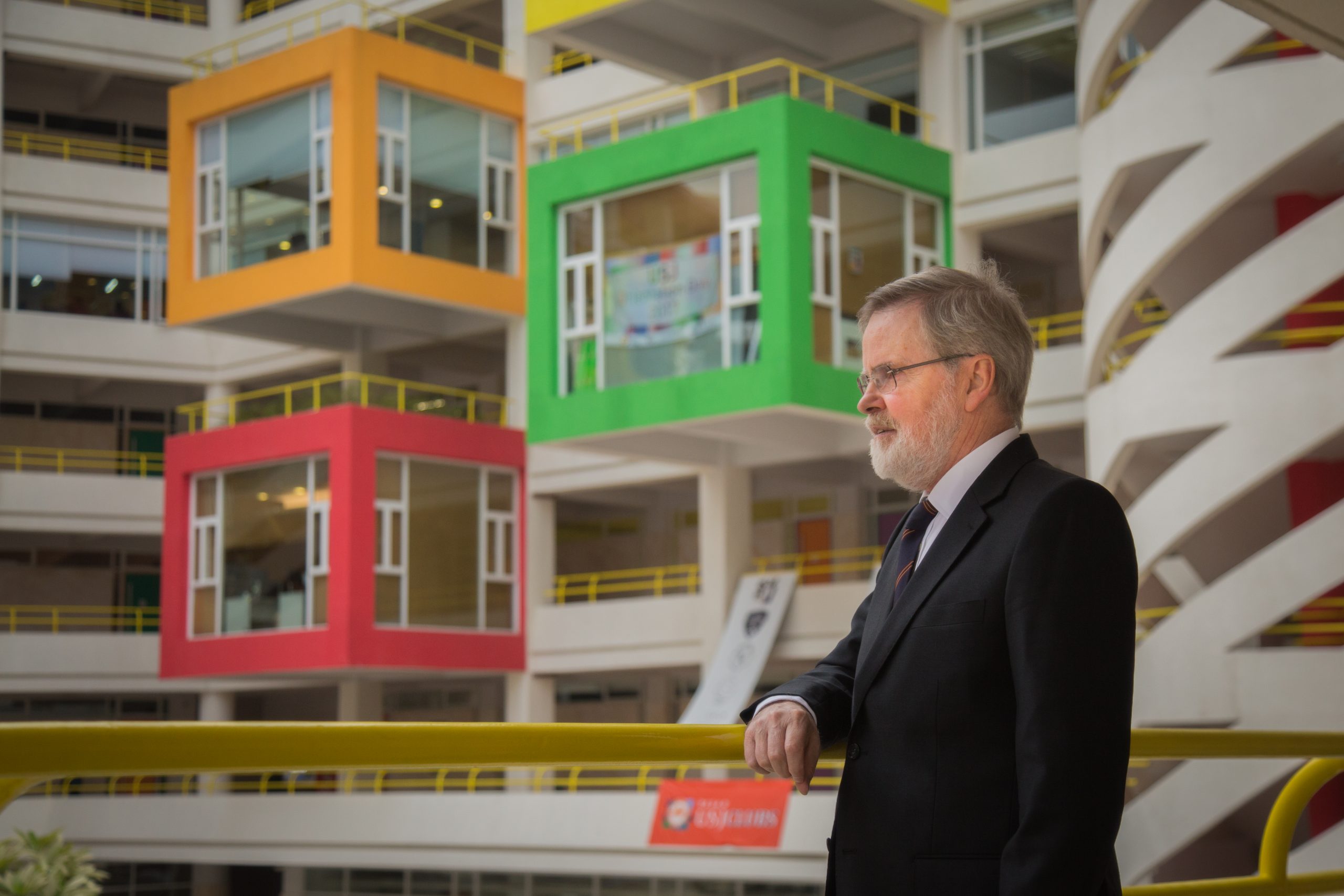 English is our main teaching medium,with 80 per cent ofour teachers and one‐ ‐third of our students coming from outside Macao.

Peter Stilwell
"The new campus allows us to create an academic community, and we hope to become an English‐speaking campus. English is our main teaching medium, with 80 per cent of our teachers and one‐third of our students coming from outside Macao. Many of our local students, however, have limited English skills.
We want to encourage them to speak English on campus, in their social life. Both to break the barriers of communication with the foreign students, and for their lives after school. Being proficient in English will be a professional advantage for them, even if they choose to work in Macao or Hong Kong. At USJ, we seek to prepare students for an increasingly globalised world. This is our niche."
First‐year students attend daily English classes, and enjoy the option of enrolling in intensive English courses during the summer holidays, while Portuguese is mandatory for all third‐year students. A one‐year Portuguese Intensive Course offered by USJ prepares students to continue their studies in the language, whether in Macao or abroad. Portuguese‐Chinese bilingual professionals, long prized in Macao, are increasingly sought after in China and Portuguese‐speaking countries as Sino‐Portuguese bonds deepen under the Belt and Road initiative.
The university offers a number of programmes, run mainly in Portuguese, geared toward this growing field: Bachelor of Portuguese‐Chinese Studies (Language and Culture), Mestrado em Estudos Lusófonos de Literatura (Master of Studies in Lusophone Literature), and a new Associate Degree in Portuguese‐Chinese Translation.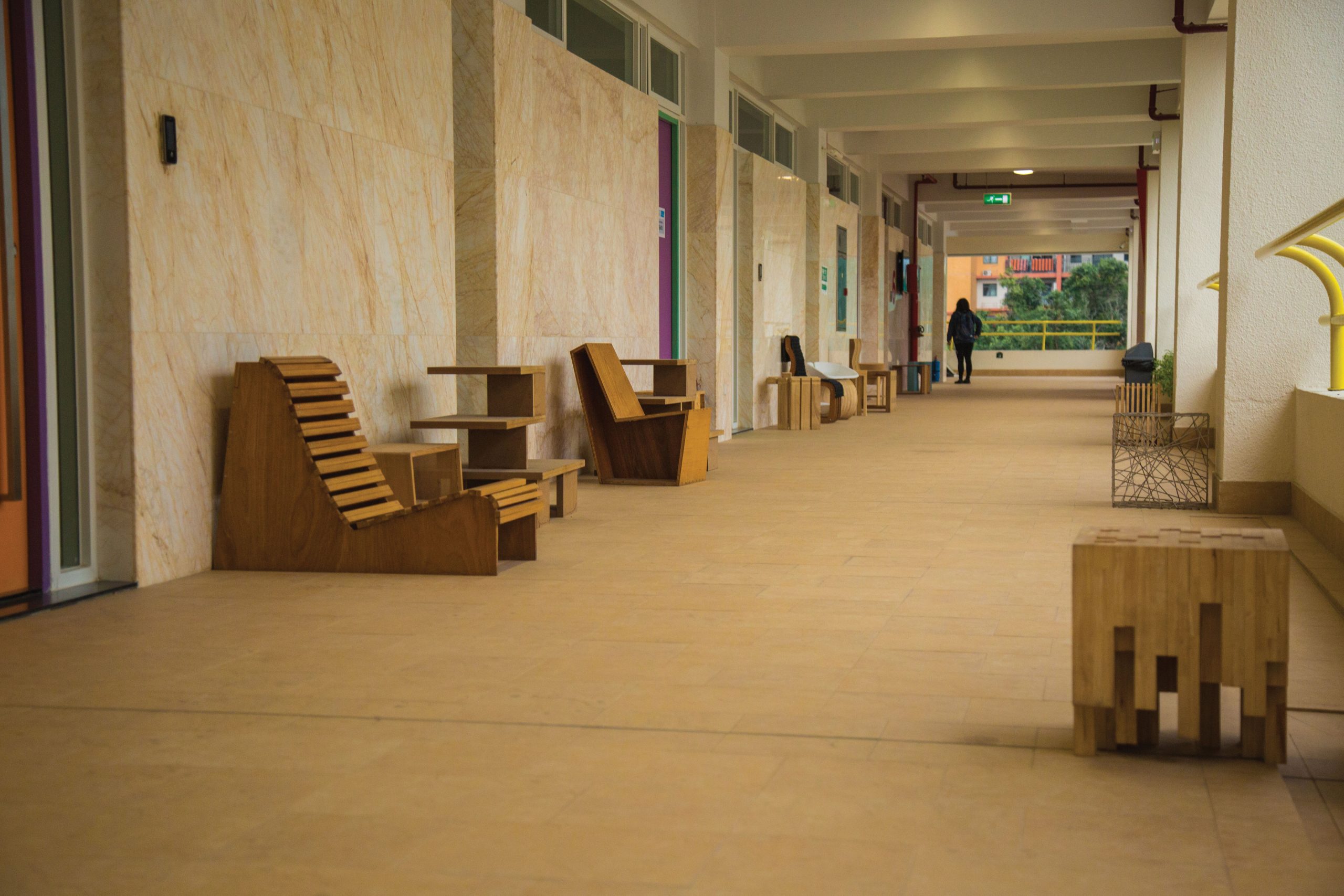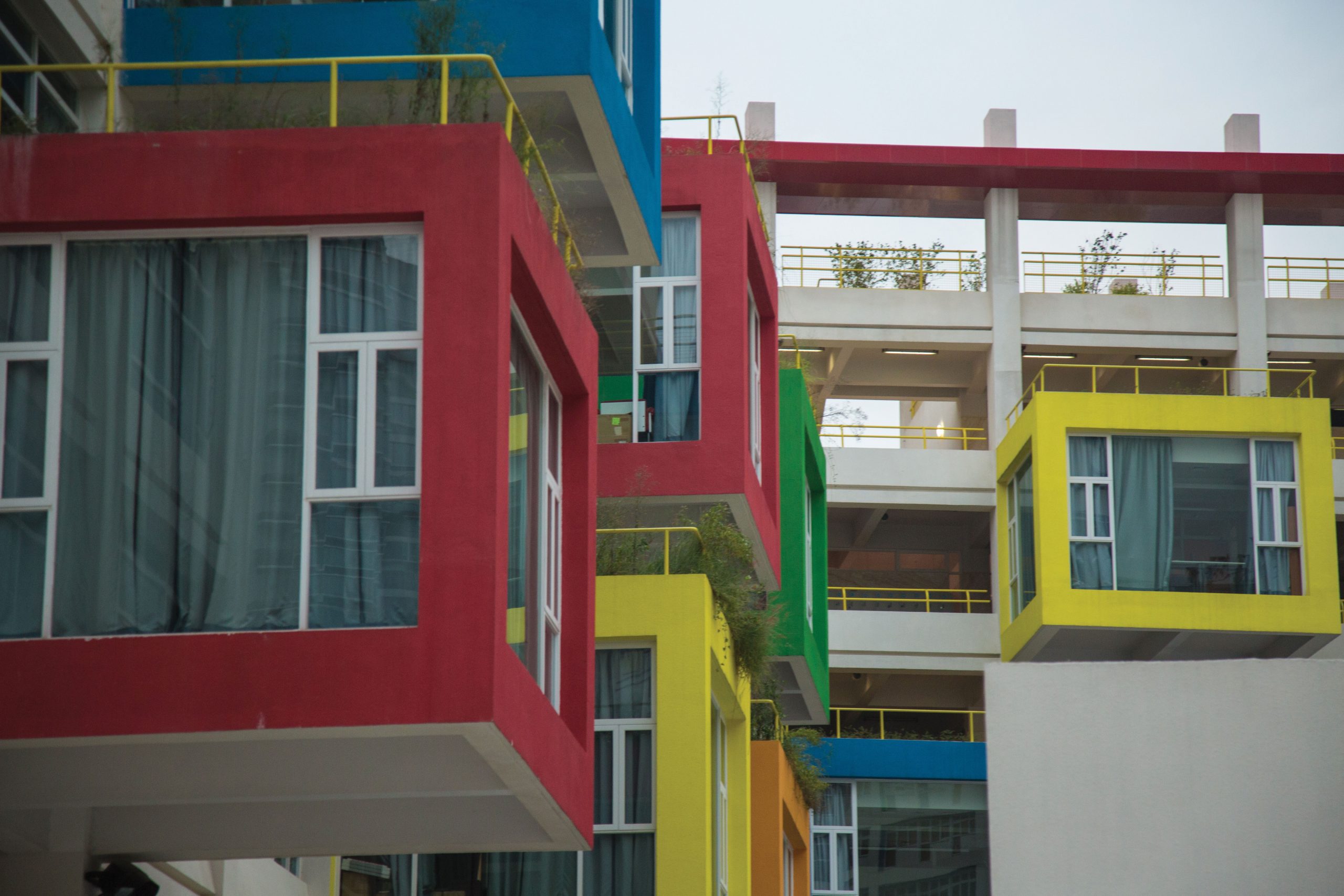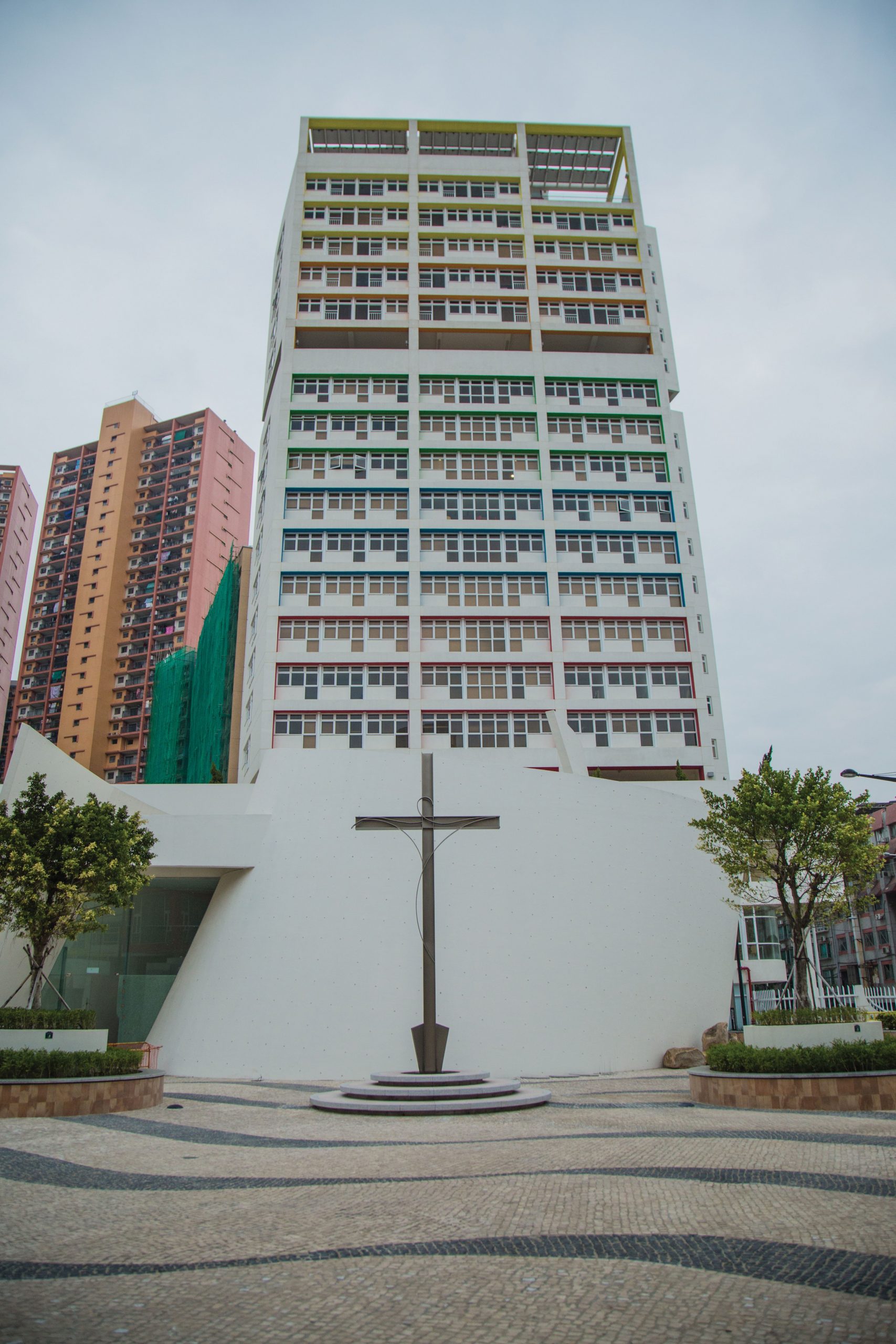 Cut off from mainland China
One factor continues to handicap USJ recruitment: the Chinese central government does not provide the necessary student visas to young people who wish to study at the school. While other universities in Macao, Hong Kong, and abroad enrol some segment of the millions of Chinese pursuing higher education, USJ must look elsewhere for students. The university faces difficulties at home, too. "We face a demographic problem," Stilwell explained.
"In Macao, fewer and fewer students are graduating from secondary school. The only way we can increase our numbers is by recruiting international students. They account for 33 per cent of the student body this year, up from 30 per cent last year, and represent 42 different nationalities."
As China's status in the world rises, many young people are interested in doing all or part of their studies in this part of the world. Stilwell views USJ as uniquely suited to serve this growing demographic: "They might hesitate to enrol in a Chinese‐language university, because it would involve learning in Mandarin. But at USJ we teach in English, enjoy close proximity to the mainland, and work to provide foreign students with extracurricular studies in Chinese culture, history, and language."
Students from USJ can take part in short‐term exchange programmes with mainland universities. Similar programmes are also being successfully run with universities in Portugal, Italy, France, Brazil, and the United States.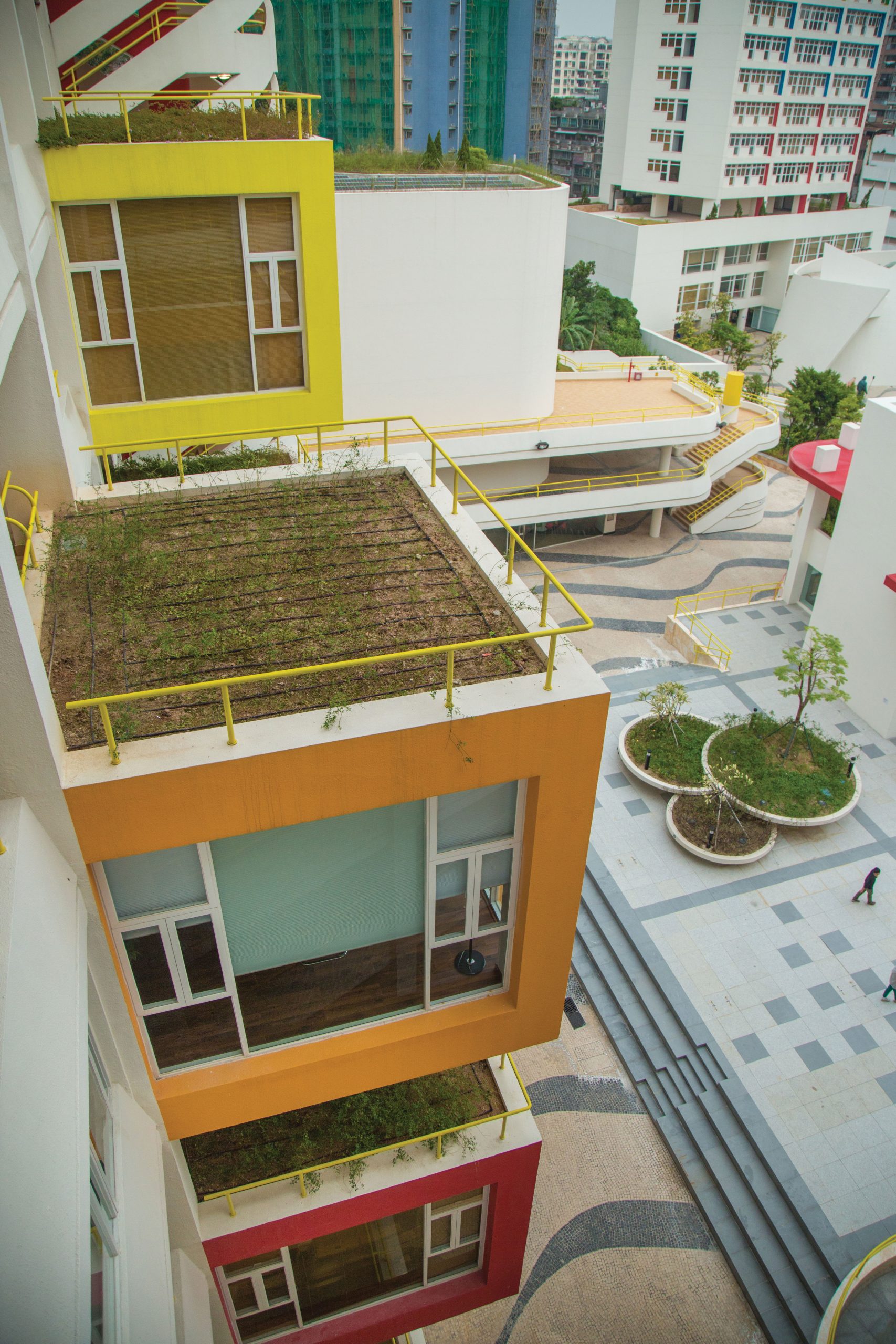 "If our university provides quality, people will come. The best advertisement is by word of mouth: if students are happy, they will tell others in their home countries. For example, two students who had enrolled for one semester recently came to us asking to stay for a full year."
The Macao government accredits the full range of USJ programmes, divided up into seven faculties: Religious Studies, Humanities, Business, Education, Social Sciences, Creative Industries, and Science and Environment. Annual costs range from MOP34,000 (US$4,230) for a foundation year in philosophy to MOP74,000 (US$9,206) for a masters in business for an overseas student.
The Catholic University of Portugal acknowledges the diplomas issued by USJ, which means that they are recognised in Europe. The university maintains close links to the Catholic University of Portugal and Catholic universities in Angola, Brazil and Mozambique, placing it in a privileged position to contribute to Macao's calling as a bridge between Portuguese‐speaking countries.
In fact, USJ was recently granted Consultative Observer status by the Community of Portuguese Language Countries.
"What we need now is accreditation by international bodies. The Macao government is pushing all higher education institutions in this direction," Stilwell said. "We invited a consultant from the British Accreditation Council to evaluate our institution, and of the 27 criteria, we were not up to scratch in only three."
The university received high commendation for its small class sizes, library resources and education tradition, career enhancement and research support for academic staff, as well as its facilities and premises – due in large part to the new state‐of‐the‐art campus in Ilha Verde.
Staffing reflects globalised world
USJ boasts 80 permanent teachers, with a further two dozen visiting from the US, Canada, Portugal, Australia, New Zealand, Singapore, and Hong Kong. Visiting professors from Hong Kong usually teach two days a week while those from more distant locales teach a course for about a month, staying in a hotel in the city.
"We teach in English, and we offer higher salaries than in Europe if not as high as the public universities of Macao. In some areas, it is not difficult to recruit, especially if we look outside Macao and Hong Kong – being close to China is an attraction," Stilwell said.
Many of the teachers drawn to USJ are early in their careers and want to try working abroad. Some turnover is common, with recruiting replacing the handful who leave each year – all part of developing a dynamic young institution.
"Our international faculty is a selling point. And it is always interesting to put on one's CV that one has taught in East Asia."