Macao‐based Chun Man Publishing Co Ltd aims to take its comic and anime creations to the next level with a chain of indoor amusement parks.
Chun Man Publishing Co Ltd, a Macao‐based comics and animation company, recently announced a cooperation plan with Hong Kong‐based company Chanco Asset Management to establish a chain of indoor amusement parks under the new Mad‐King Club branding.
The planned parks, themed around original comics and anime, begin with the launch of the Mad‐King Family Entertainment Centre in Village Land, a creative and cultural zone in Sanxiang town, Zhongshan city. Matthew Fong, the founder and managing director of Chun Man, believes that the centre could open in the second half of 2018.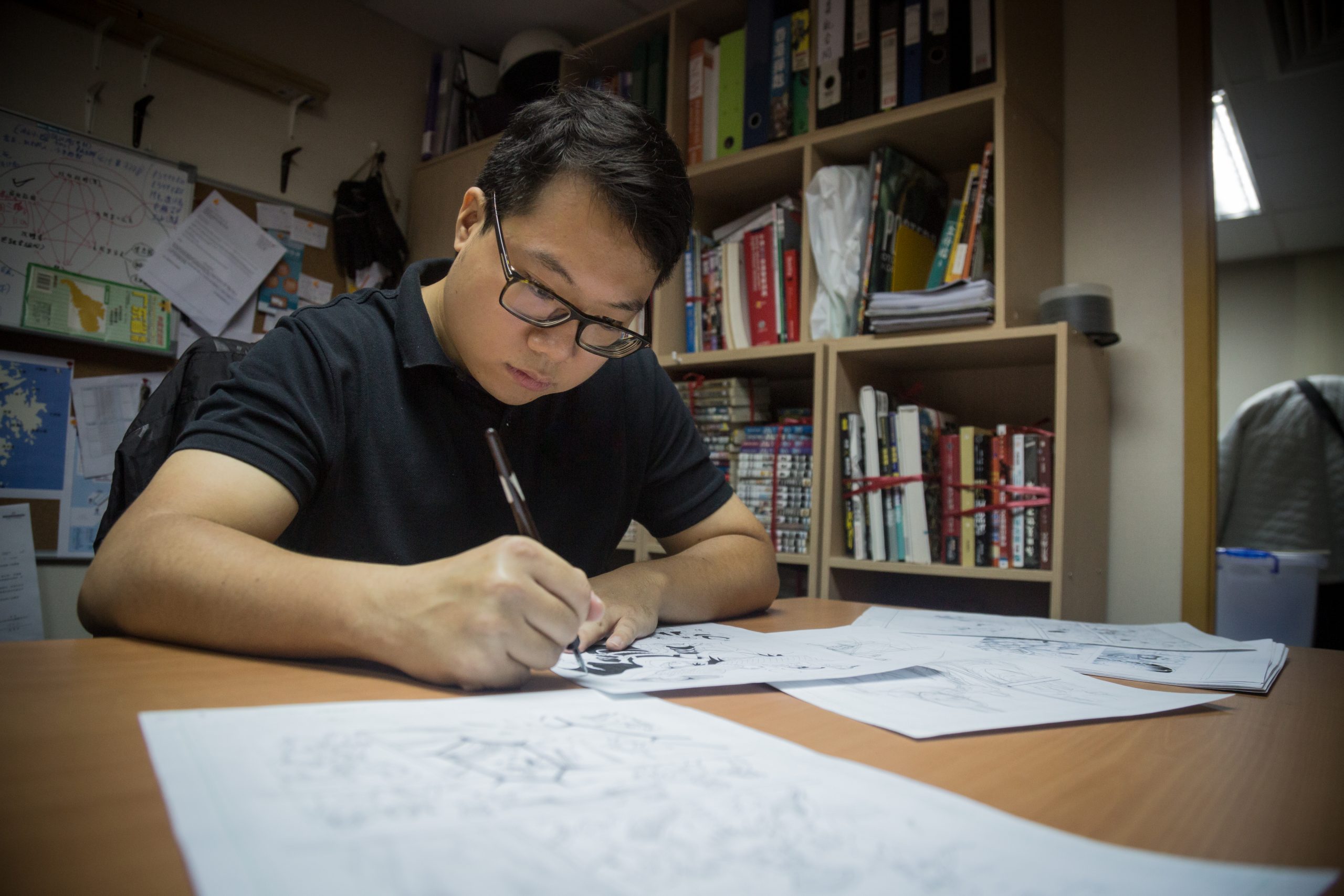 Locating the park in Zhongshan enables the company to leverage various opportunities arising from the Greater Bay Area initiative, which promotes economic cooperation between Macao, Hong Kong, and nine cities in Guangdong province.
With an eye to the mainland and other overseas markets, Chun Man has established offices in cities such as Hong Kong, Zhongshan and Shantou, and expanded its business to include comic publication, comic and anime education, printing, fashion, and multimedia.
"Macao will still be a base for art creation," added Sam Cheung, art director of Chun Man. "Although it has a small market, with the support of the internet and all the favourable policies, we can promote our products externally. There is no limit at all."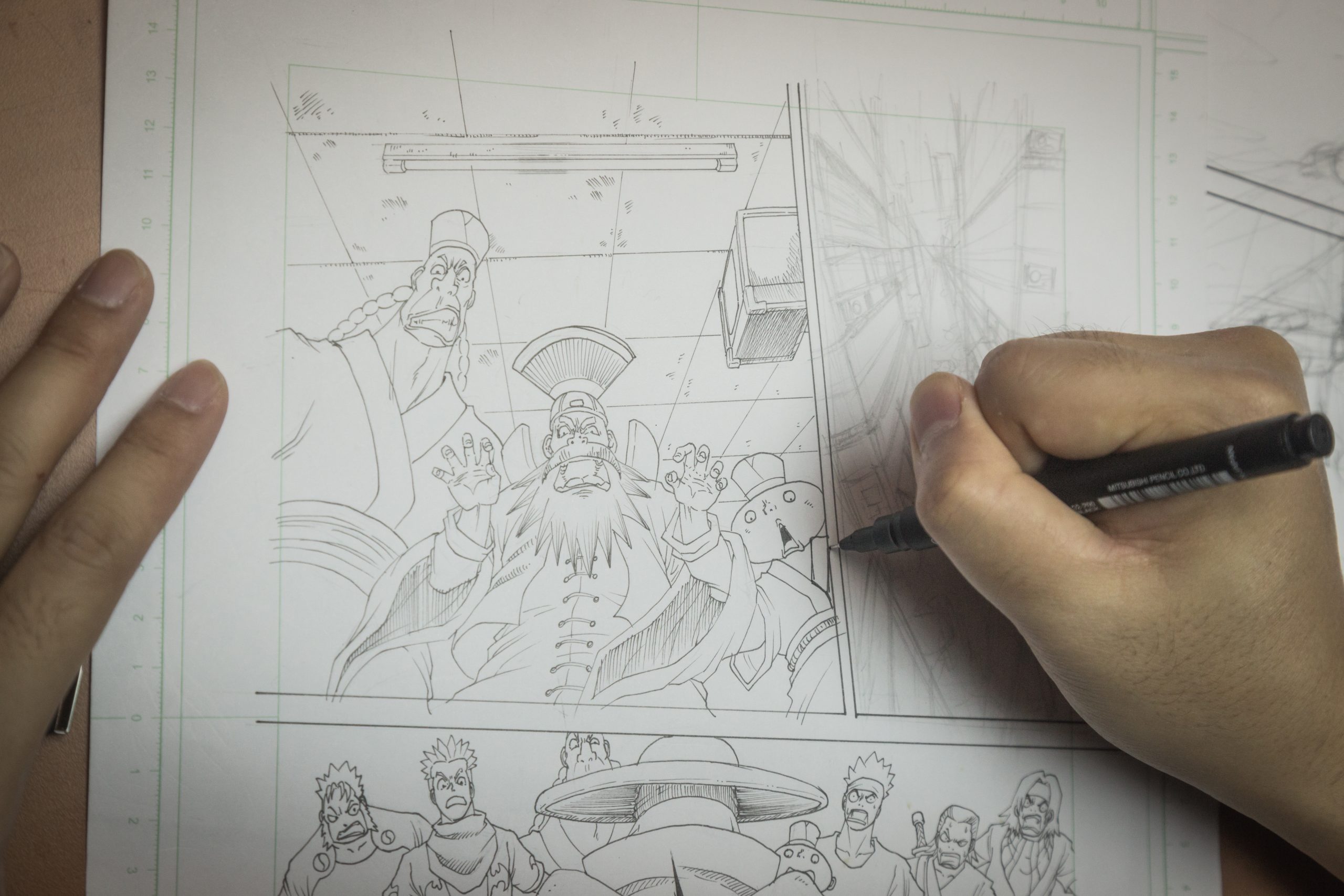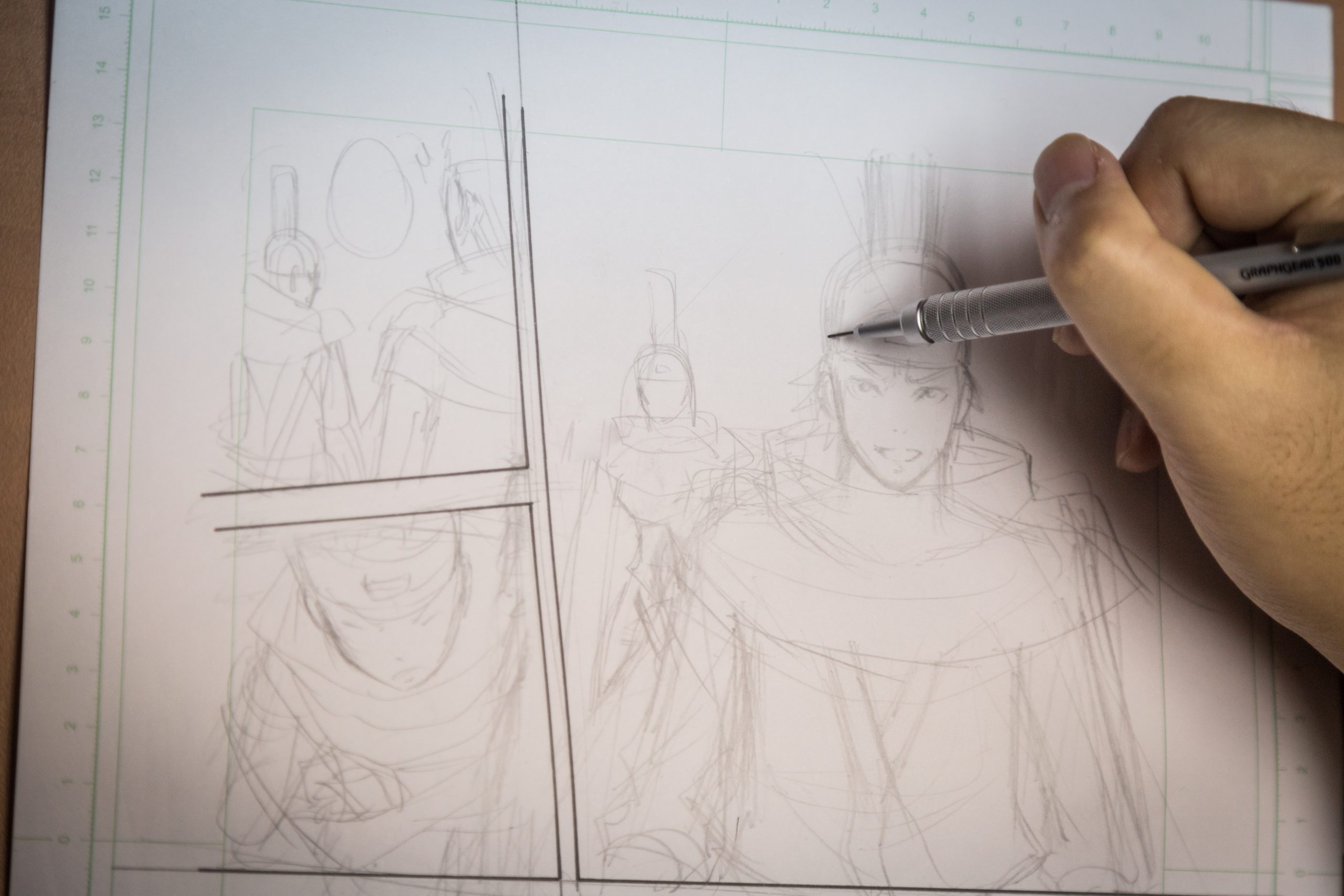 Expanding into new territory
The teen comic magazine MDecomics, launched in 2014, is one of Chun Man's most successful publications. With a monthly circulation of 30,000 copies, MOP22 (US$2.73) per copy, MDecomics has expanded its reach beyond Macao to Hong Kong and mainland China, including major cities like Shanghai, Beijing, and Guangzhou.
Cheung attributed this achievement to the effort they spent on market exploration in the early years, which provided valuable insights that help set the company on the right path.
Back in 2010, Cheung was working as a freelance comic artist when he was introduced to Fong, then a fresh graduate of accounting with great passion for developing the comics and animation industries in Macao. Together with a few more like-minded people, they established Chun Man the same year. They launched several comic magazines targeting children and teenagers, including Bravo Magazine and Lotus Boy Quarterly, but none lasted long in the challenging Macao market.
"The audiences in Macao are limited, and seeking suitable advertising clients is also a challenge," Cheung admitted. "Even though we managed to sell advertisements to local hotels, which were the dominant business sector in Macao, they were not the ideal advertising venues for reading materials targeting young people."
Undeterred, the team began looking for opportunities in the neighbouring cities, which supported a bigger market and a well‐established publishing industry. They also reached out to the writers and artists in Hong Kong in order to diversify creative capacity.
Impressed by their proposal, the Hong Kong practitioners quickly joined hands with them to launch MDecomics in 2014. The new magazine included comic series, interviews with emerging artists, reviews of comics and anime, and updated news of the industries.
With an expanded audience encompassing Macao, Hong Kong and various cities in mainland China, the magazine confronted new challenges, such as fast‐changing trends in the comic world and the declining demand for print media.
Chun Man responded quickly, establishing an online channel, MDecomics.com, for publishing and promoting their work simultaneously with the launch of the print magazine. They also utilise questionnaires and monitor view rates to keep track on their readers' preferences.
"It's the era of big data and everything leaves a digital trace,"Cheung said. "These tools allow us the flexibility of making adjustments accordingly."
A new era
For the Chun Man team, 2018 promises significant evolution and expansion. In addition to the theme park deal, there are plans to develop a distinctive new style for MDecomics. The magazine, Cheung admitted, has long relied on imitating its Japanese predecessors in order to attract readers.
"The Japanese style will always be the mainstream to follow. If we go too far from it, the readers may find it hard to accept," Cheung explained. "However, we are now working with artists from Macao, Hong Kong, mainland China and Taiwan, and the unique features in their respective cultures and languages are reflected in their comic creations."
By bringing together comic artists with different cultural backgrounds, Cheung believes that the company can create a unique experience for readers. He offered little Nezha, an original comic character based on the Chinese legend of Na Tcha, a child god that runs around with wheels on fire, as a prime example.
Chun Man received an interest‐free loan of around MOP5 million (US$623,000) in total from Cultural Industries Fund in 2013.
"The worship of Na Tcha is a big part of Macao's tradition. It inspired me to create the comic series Nezha Adventure," says Cheung. Featuring fight scenes set in various Macao landmarks such as the Ruins of St. Paul's and the nearby Na Tcha Temple, Nezha Adventure tells the exciting journey of little Nezha fighting against demons and evils, which conspire to bring disasters to the human world.
On the other hand, Cheung pointed out, the most attractive and profitable aspects of comic and anime creations are their spin‐off products. Chun Man is currently preparing to launch a series of products themed around the comic characters they've created, including food and apparel. They are also working with developers to create video games based on storylines from their various comic series.
Opening the Mad‐King Family Entertainment Centre will provide a sustainable environment for promoting and marketing spin‐off products. "We envision it as an integrated complex that offers a combination of food and beverage, electronic games, cinematic and book‐reading facilities, and much more," Cheung said. "We hope to create a whole new cultural and creative experience for family guests through this platform."
A creative base for emerging talent
When the Macao government established the Cultural Industries Fund in 2013 to support the development of local cultural and creative industries, Chun Man was among the first batch of companies to apply for financial aid. It received an interest‐free loan of around MOP5 million (US$623,000) in total, with a funding period spanning three years.
"The reality is, artists also need money to support themselves and their career. Without money, we can do nothing," Cheung explained. "Support from the Macao government has enabled a lot of local creative talents to pursue their dreams."
He also encourages young people keen on pursuing a creative career to make the most of existing opportunities in Macao. "We are just doing things step by step, taking on challenges one after another. Nothing is too difficult if you have a passion for it."