Chief Executive Ho Iat Seng
No one has been more involved and recognisable than Chief Executive Ho Iat Seng.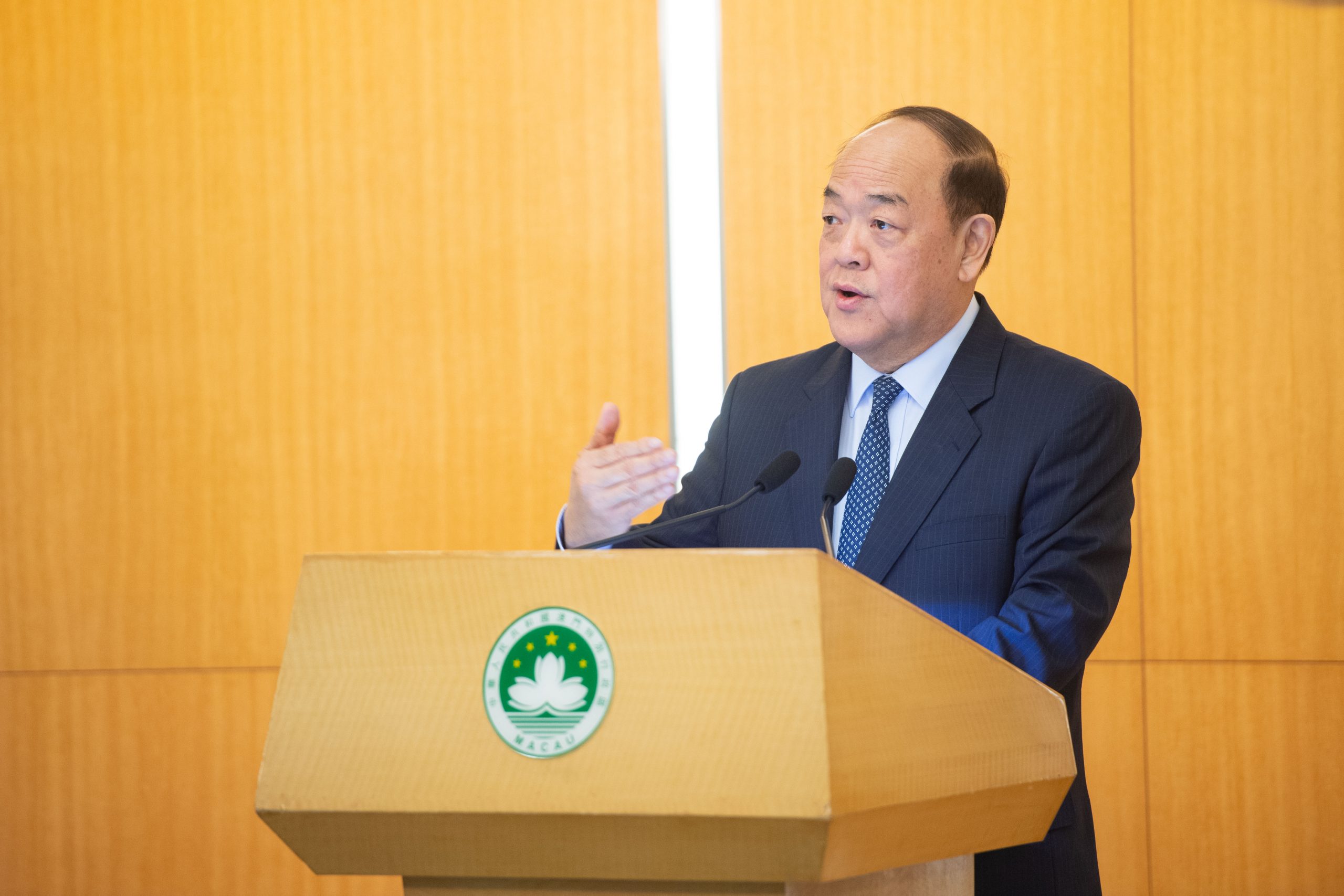 As soon as COVID-19 reached Macao, the Chief Executive made a momentous decision that was lauded by the public for putting the general welfare of the SAR's populace over anything else: he ordered all gaming establishments to close for two weeks from 5 February. It was seen as a move that gave Macao the upper hand against the rapidly spreading virus.
Ho also set up the Novel Coronavirus Response and Co-ordination Centre, as well as signing an executive order that all civil servants be exempt from work for a certain period, with the exception of those working in essential departments. All civil servants have since returned to work. On 22 January, he also met with Zhong Nanshan, a renowned respiratory expert and head of a high-level team at the National Health Commission to prepare a strategy for Macao in the face of the outbreak.
In a letter to residents in February, the Chief Executive thanked the public for their 'understanding and support' while also expressing his gratitude to public servants' 'arduous' work in preventing and fighting the virus. He promised that his government would ensure there is adequate protective gear for medical professionals and law enforcement officers, while also pledging to protect Macao's health and life 'at all costs' to return to normality.
Ho has also stipulated that from 18 March all non-Macao residents are banned from entering the territory, except residents from the Mainland, Hong Kong and Taiwan, as well as non-resident workers employed in Macao. An executive order signed by Ho states that in the public interest – namely for the prevention, control and treatment of diseases, aid and emergency measures and ensuring Macao's normal operation and the provision of daily necessities for residents – the city's health authorities can in exceptional cases lift the entry ban on foreign nationals. As of 24 March though, residents from Hong Kong and Taiwan will have to undergo a 14-day quarantine upon entering the territory.
Secretary for Economy and Finance Lei Wai Nong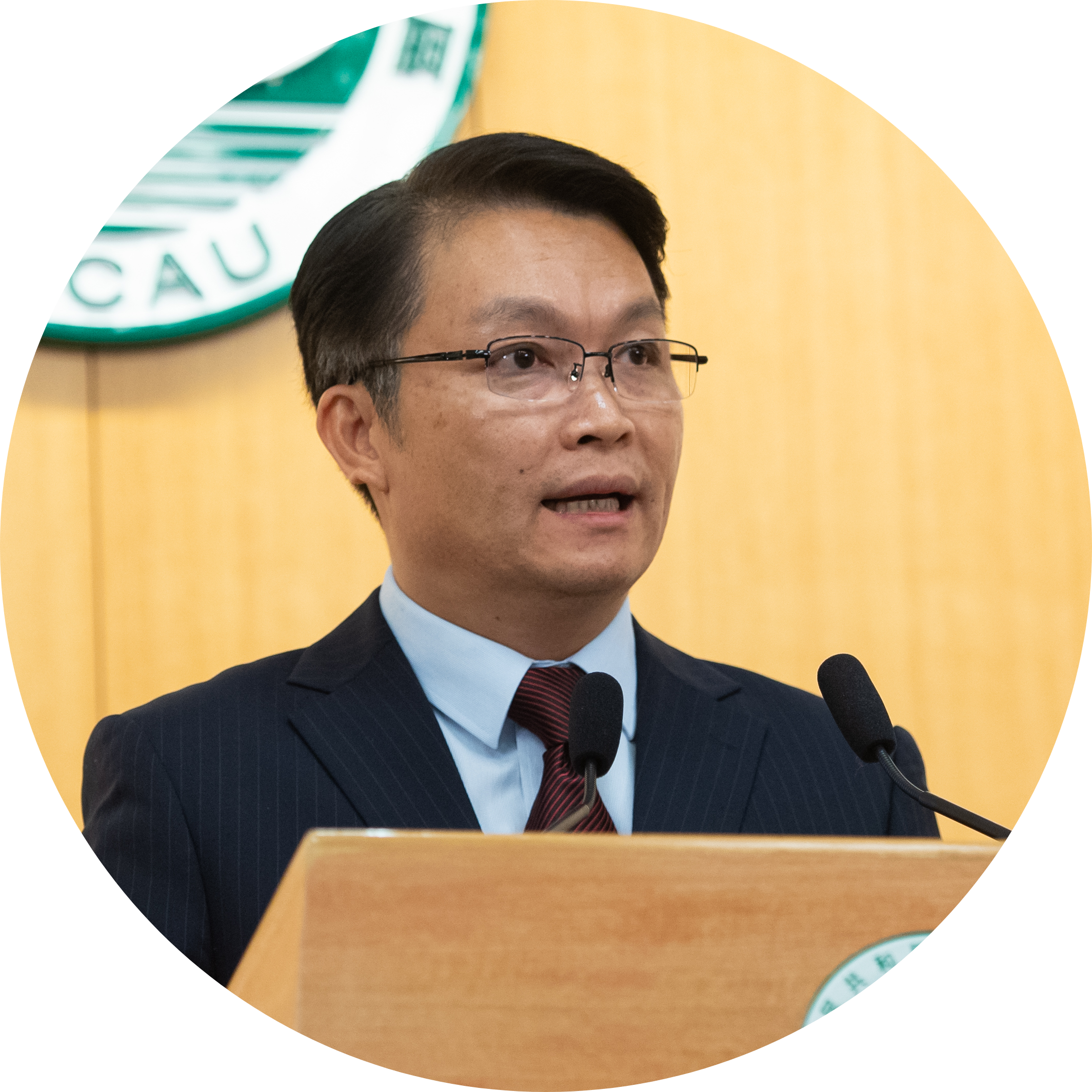 The daily press conferences have been crucial to not just the press in Macao but for the public at large to stay up-to-date throughout the outbreak. A team of high ranking officials regularly participate in these conferences, including Lei Wai Nong. On 20 February, he announced a raft of economic measures that had been created in the hope of alleviating the economic burden on residents and businesses due to the COVID-19 outbreak. He was also the government secretary who announced the reopening of the city's gaming establishments on 17 February.
On 31 January, Lei announced that the government will be bringing forward the annual wealth-sharing handout to next month.
As Lei shared on 13 February, the financial support measures will cost the government a total of MOP 20 billion (US$2.5 billion). Some of these measures include company profit tax deductions for the 2019 financial year, personal income tax reduction, bringing forward the annual wealth-sharing handouts, additional health vouchers, consumption e-vouchers and residential property tax exemption, as well as water and electricity fee exemption from March to May.
He also shared, on 6 March, that the government was expecting a budget deficit of more than MOP 40 billion (US$5 billion) this year.
Secretary for Social Affairs and Culture Ao Ieong U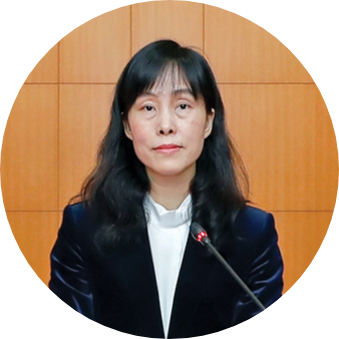 Ao Ieong U is the vice-chairperson of Macao's Novel Coronavirus Response and Co-ordination Centre. Over the weeks in the daily press conferences, she has announced measures related to her portfolio in health, tourism and education.
On 22 January, Ao Ieong announced that the Chief Executive had set up the response and co-ordination centre. Its intended use is as a co-ordination point for measures in preventing, controlling and treating COVID-19 in Macao. She also announced that the government, as of 4 February, had no intention of closing the city's borders as many non-resident workers and local residents live in Zhuhai.
On 7 March, at the press conference for bringing back the Macao residents from Hubei, Ao Ieong announced the success of the evacuation mission and thanked everyone involved in the evacuation for their co-operation. She also made the announcement on 10 March that non-tertiary schools will reopen no later than 20 April.
Secretary for Administration and Justice André Cheong Weng Chon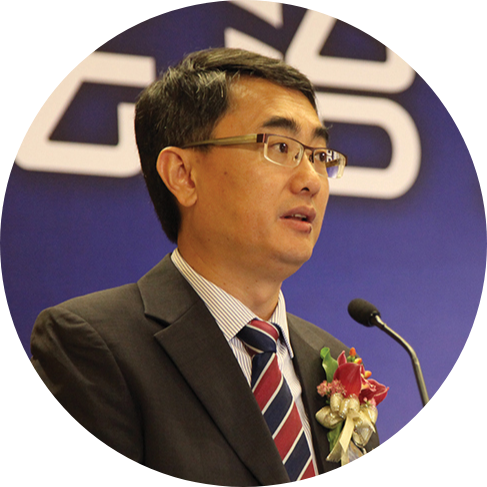 Upon the closure of all public services, André Cheong Weng Chon called on private companies to follow
the government's decision and temporarily close. He also asked that employees stay at home and avoid areas
with concentrations of people.
Cheong is one of the secretaries who led and organised the evacuation mission of Macao residents from Hubei on 7 March. He also stressed that it was part of the government's responsibility to look after local residents' interests and that the cost incurred was of no particular importance. For a second airlift of the remaining 110 Macao residents in Hubei, he said as we went to press that the government was still assessing the situation before deciding on another evacuation.
Health Bureau (SSM) director Dr Lei Chin Ion

Dr Lei Chin Ion has played a crucial role in directing Macao's medical units with great diligence. He introduced the measures for residents to follow in slowing the spread of COVID-19 in the city and he has also been present for nearly all of the important announcements at the daily press conferences, including the announcement of the first COVID-19 case on 22 January.
Lei announced, on 28 February, the government's decision to re-open entertainment venues, such as cinemas and gyms. On 6 March, he shared the good news that the 10th COVID-19 patient had been discharged. He was also part of the team who organised the chartered flight bringing home evacuees from Hubei on 7 March, overseeing the medical units at the command centre. He admitted that doing this entailed a 'very high' risk for Macao's COVID-19 situation and that the risk needed to be borne by the 'whole community'.
Speaking just before 24 March, Lei said that the local government had decided to ban foreign visitors from entering Macao because the city's isolation and medical facilities would not be able to cope with a large number of possible COVID-19 patients from high-risk countries. He added that the government's major task is to tackle the potential risk resulting from a large number of Macao students returning home from overseas.
Head of the Centre for Disease Prevention and Control of the Health Bureau (SSM) Dr Lam Chong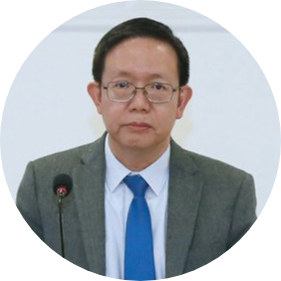 Dr Lam Chong and his team have been closely studying the COVID-19 situation to better prepare Macao's prevention and control measures and regulations. He has consistently kept to his stance that Macao should not lower its guard as there might still be a possibility that the virus situation will change, as has happened in the few days before we went to press as new cases were announced.
The centre has done its best in tracking down those who've been in contact with COVID-19-positive cases and bringing them in for quarantine, as well as executing plans and legislation to fight the virus. Dr Lam Chong Chong's team has also tracked down tourists who have tested positive for the coronavirus elsewhere after visiting the city and it has consistently co-ordinated with health authorities from other countries when Macao citizens are found entangled in COVID-19 situations, such as being stuck on a cruise ship.
Health Bureau (SSM) Control of Communicable Diseases and Surveillance of Diseases Department co-ordinator Dr Leong Iek Hou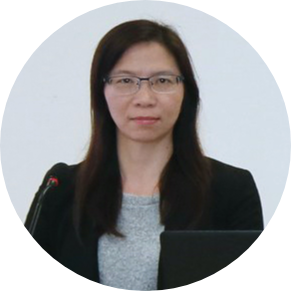 When it comes to providing regular updates on medical examination measures, as well as quarantine measures, Dr Leong Iek Hou has been crucial to the government's entire efforts over past weeks. She has announced restrictions on arrivals imposed on tourists coming from high-prevalence COVID-19 regions. On 25 February, she urged residents to avoid travelling to these places. On 9 March, she announced that local residents can choose to go into a 14-day quarantine, while visitors and non-resident workers would need to be quarantined at a government-designated hotel.
Leong said the epidemic situation in Macao has eased thanks to residents' perseverance in keeping up with all the necessary protective measures, saying on 10 March that it relied on the 'diligence of the public'. In a previous press conference, the day before, she said the government couldn't say that Macao is already facing 'zero risk' concerning the novel coronavirus as it is now spreading across the world. And she was right, given the new cases as we went to press.
Leong has urged residents to continue with COVID-19 protection measures, such as avoiding gatherings, wearing facemasks when out and about and washing hands frequently. On 10 March, she also stressed the importance of honesty in disclosing personal travel history. On that day it was revealed that a tourist had lied about having recently been in South Korea.
Conde São Januário Hospital's clinical director Dr Lei Wai Seng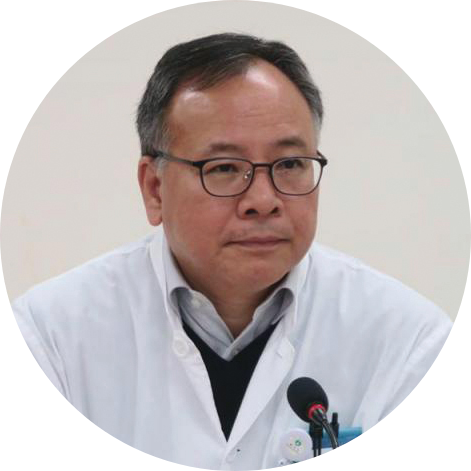 Dr Lei Wai Seng spoke at daily press conferences updating the public on the health conditions of the latest COVID-19 patients. A consultant pneumologist at the public hospital, Dr Lei also reported that none of the medical staff, Macao Government Tourism Office officials and Air Macau crew members showed signs of the new coronavirus after the successful evacuation of Macao residents in Hubei.
Director of Macao Government Tourism Office (MGTO) Maria Helena de Senna Fernandes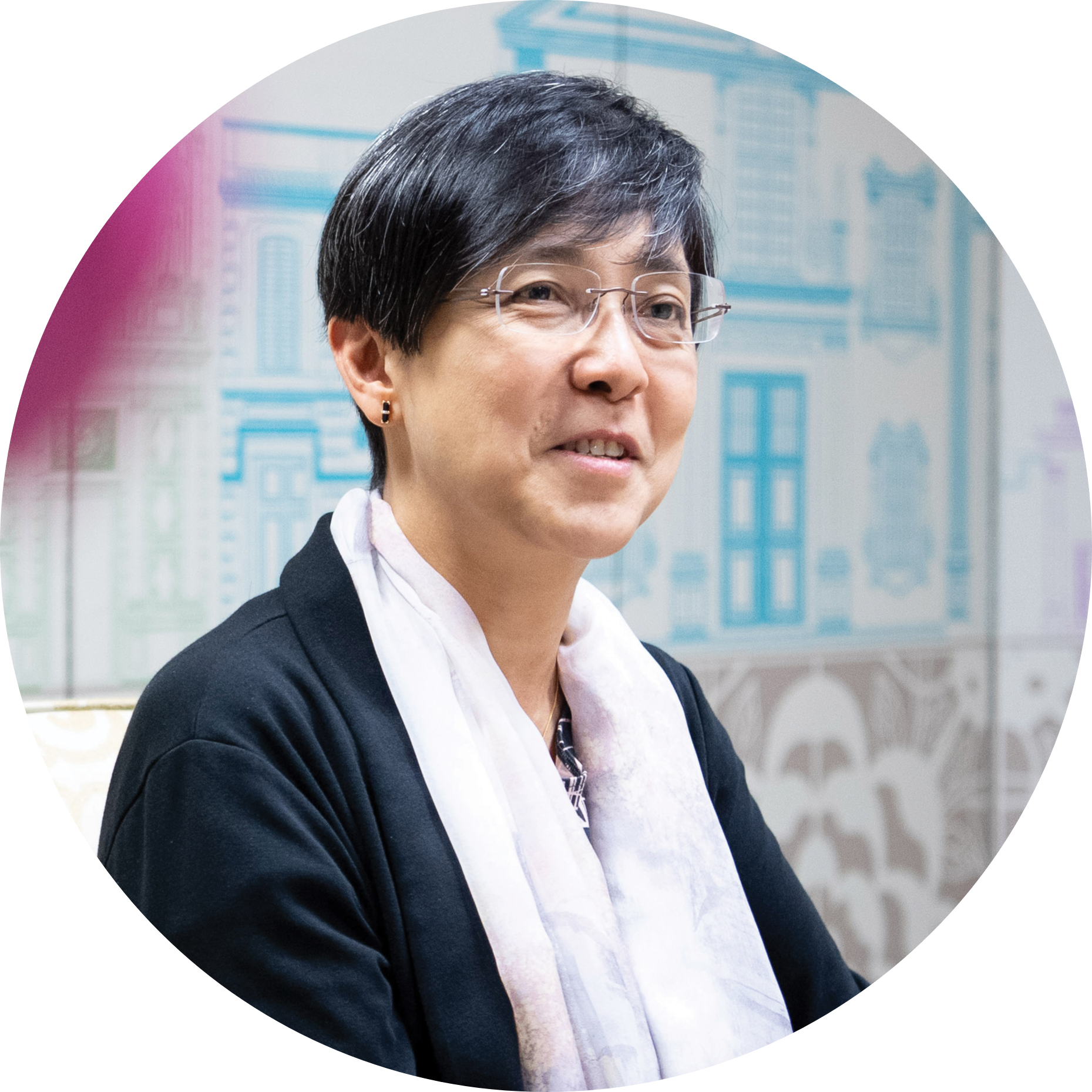 Helena Senna Fernandes shared on 26 February how tourism has been affected 'very much' by COVID-19, sharing that she 'has never seen such bad performance figures' since she started at the tourism office in 2012. Once the virus seems to be waning, however, she has shared that her office is to draft plans to boost the local tourism sector's recovery, which will be rolled out in phases.
Senna Fernandes and Dr Lei Chin Ion, on 20 February, inspected entertainment venues a week prior to them re-opening. On 7 March, she was present at the command centre at Macao's International Airport when a chartered Air Macau flight was scheduled to bring home evacuees from Hubei. She thanked those who took part in the unified effort.
Head of the Macao Government Tourism Office's (MGTO) Licensing and Inspection Department Inês Chan Lou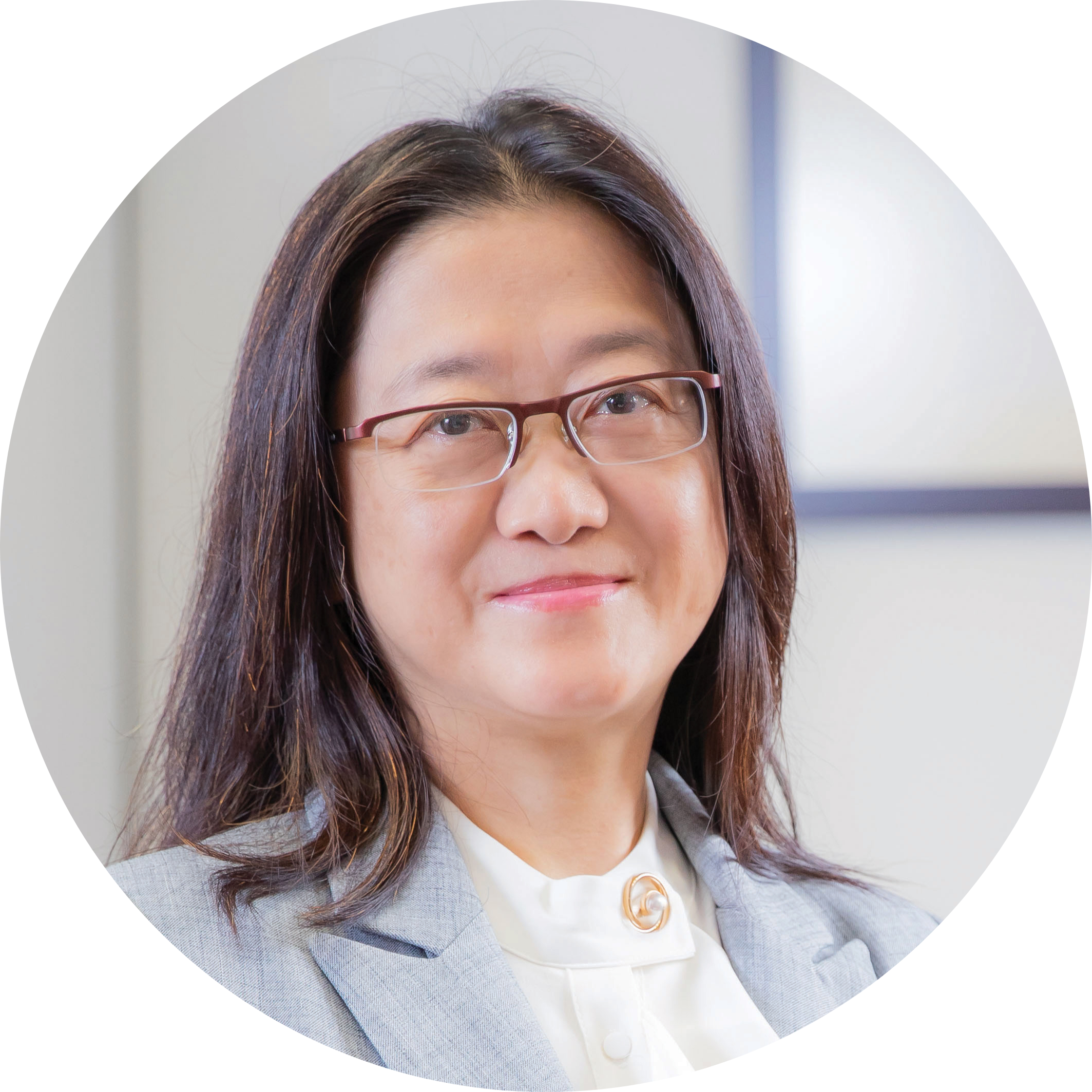 Inês Chan Lou supervises tourism-related laws, regulations and licensing. She has shared information on the movement of tourists in and out of Macao and on hotels and guesthouses closing over past weeks. She has also shared the number of quarantined patients with the public and she helped to co-ordinate the mission to evacuate Macao residents from Hubei on 7 March. She said during 14 February's daily press conference that authorities would provide psychological counselling and supplies to Macao residents stuck in Hubei. On 5 March, she disclosed that those Macao residents had asked for the Macao government's help prior to the evacuee airlift.
Head of the Public Relations Division of the Public Security Police (PSP) Lei Tak Fai and head of the PSP's Operations and Communications Division Ma Chio Hong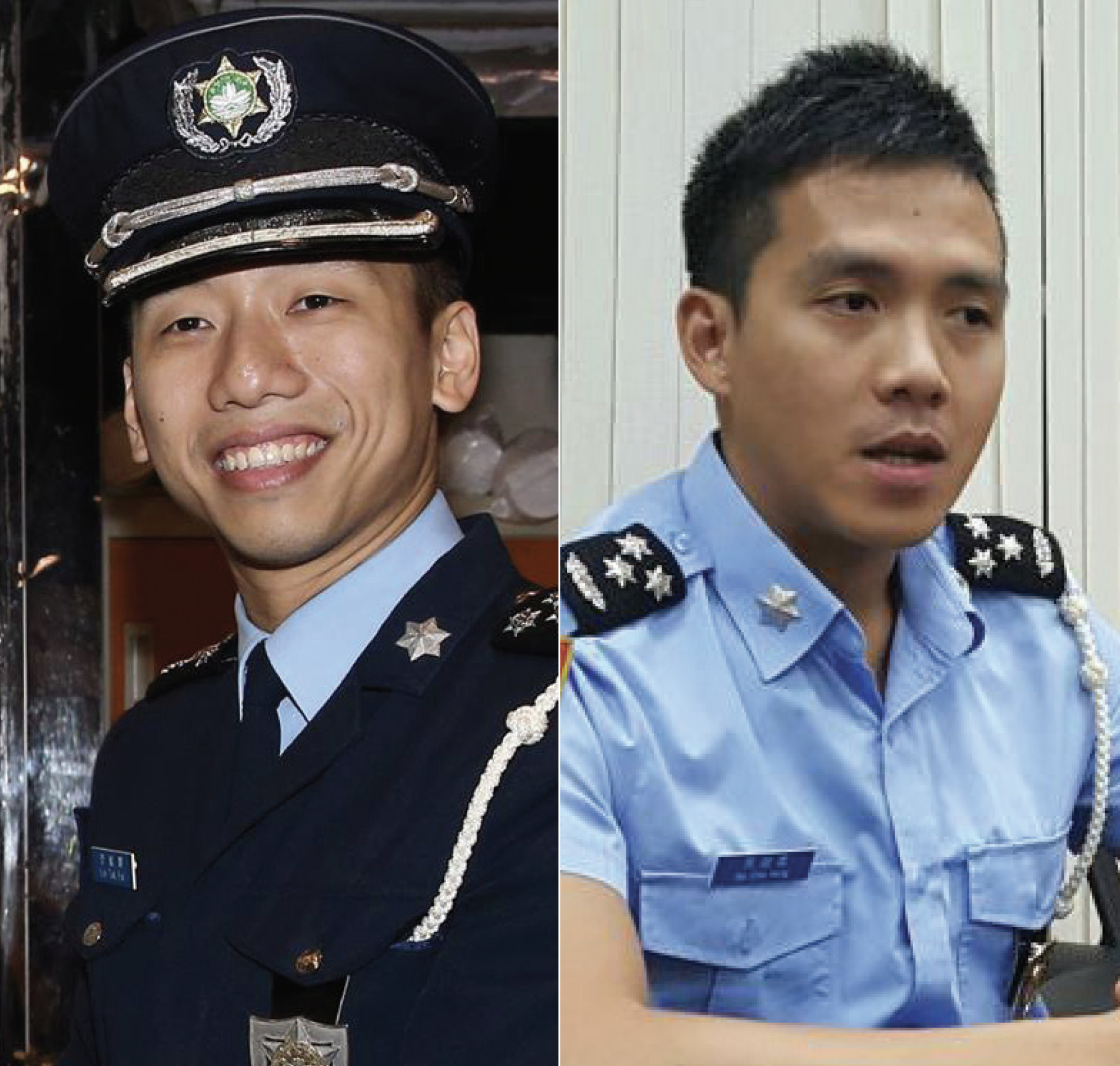 The PSP spokesmen have regularly been taking turns attending the daily press conferences held at the Health Bureau, announcing the movements and measures at the border and the inspections of tourist documents.
On 10 February, Ma Chio Hong (pictured right) shared that the police had recorded 1.74 million entries and exits at the border between 27 January and 1 February, a 76 per cent drop compared to last year's figures during the same period. On 22 February, Lei Tak Fei (pictured left) shared that Macao had 16,000 entries, compared to last year's figures of 100,000 travellers daily entering the SAR.