Clovis Chu, an award‐winning pilot from Macao, takes readers on a journey fraught with dangers and excitement.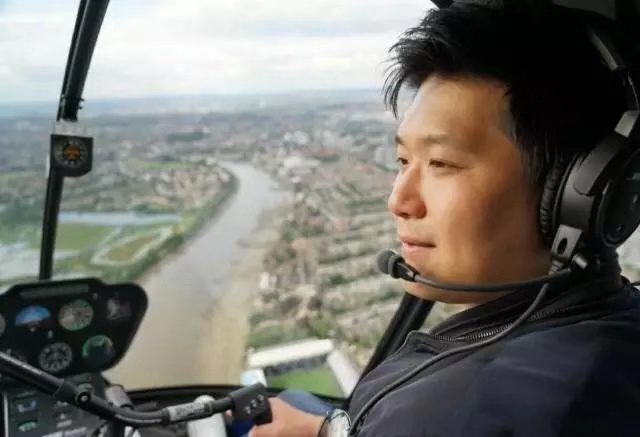 Clovis Chu entered the cockpit of an aeroplane for the first time when he was travelling to the Philippines with his family. At seven years old, the complex array of equipment and the spectacular view of the sky left a lasting impression on his young mind. Twelve years later, he entered pilot training school and never looked back, embarking on a life‐long pursuit of professionalism in aviation which he sees as both a competitive sport and a conveyance of expeditions.
Chu's adventures have already taken him across half the globe, marked by his fair share of challenges and excitement, risks and rewards. Specialising in six helicopter types, including the Robinson R44 and R66, and Airbus AS350 and EC130, he is the consultant on helicopter pilot training for the General Administration of Sport of China, and the overall champion of China National Helicopter Championship in 2017. With Macao lagging behind in developing this profession, Chu is ready to bring his skills and experience to his hometown.
Talent for engineering
Calm and articulate as he explained theories from aircraft operations to weather impact, it is easy to recognise Chu's gift for logic and technology. Born in 1987 in Macao, Chu graduated from Pui Ching Middle School, well known for its math and science education. As Chu reached Form 3 (secondary education, equivalent to grade 8–9), he was already studying university‐level mathematics with his like‐minded friends as an after‐school activity.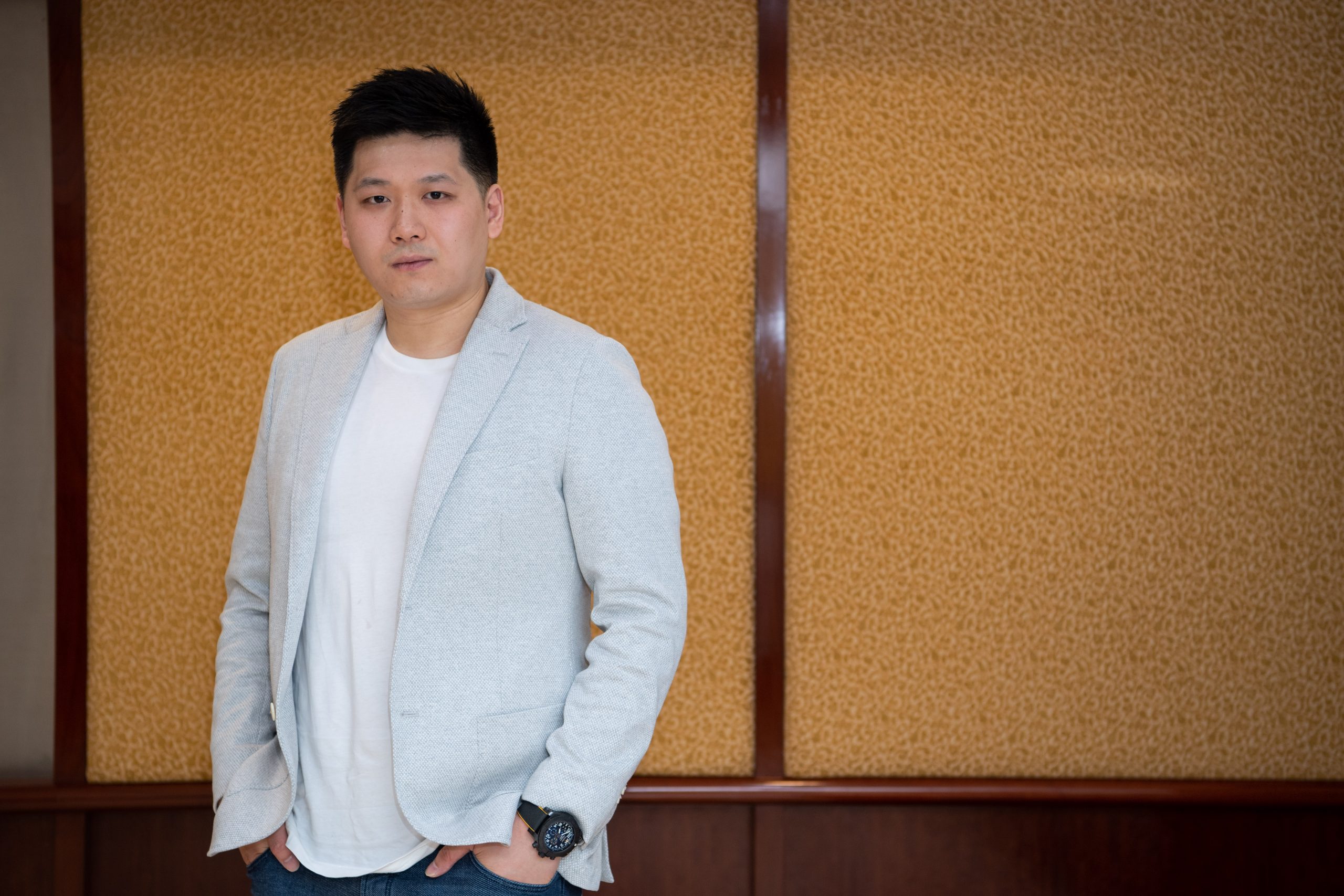 Chu left Pui Ching Middle School in 2005 to further his study at Ashbourne College, where he completed his final years of secondary school and prepared for A‐levels (subject‐based qualifications for further schooling, training or work). With an advantage in math and physics, he became the top‐scoring student in his class and won first prizes in a number of math contests held in his school.
Chu's curiosity about aviation never subsided; reading books about flying and aircrafts remained his favourite pastime. When it was time to prepare for university, Chu realised that he could be a perfect candidate for aeronautical engineering, a highly technical subject relating to the science or practice of building or flying aircraft.
Having passed the entrance exams with almost full marks and delivering good performance in the interviews, Chu received offers from the University of Cambridge, Imperial College London, Bristol University – the top three universities in the UK for aeronautical engineering.
He opted for Imperial College London which, despite being a world away from Macao, made him feel at home. "I liked the campus of Imperial College, it feels very warm, I felt like I had returned to Pui Ching Middle School," Chu smiled.
An eye-opening journey
Imperial College London is home to more than half a dozen wind tunnels, including one of the longest in Europe, which accommodates state‐of‐the‐art cockpit simulators for aircrafts and Formula 1 race cars. Entering the college in 2008, Chu set off on a new and exciting adventure. "It was a very happy time in my life, because I was able to meet many top‐notch experts in the field," he recalled.
Chu had his first taste of flying through the flight training organised by Imperial College Aeronautical Society, a student union which provides extra-curricular activities for aeronautics students. "Although aeronautical engineering is not about training pilots, many of its students want to learn flying," he said.
Chu started with unpowered gliders, and then moved on to fixed-wing. But he was quickly drawn to a special flying machine, which, unlike conventional planes, can fly in multiple ways. "Helicopters are also called 'rotorcrafts', because their wings rotate," Chu explained. "[A helicopter] can hover or spin on the spot, fly forward, backward, and sideways. I wanted to find out how it worked."
In 2011, Chu became a student of world‐renowned pilot Quentin Smith, founder of HQ Aviation flight school in Buckinghamshire, which boasts one of the biggest helicopter fleets in the UK. Affectionately known as 'Captain Q,' Smith has more than 30 years' experience
as a licensed pilot. The two‐time Helicopter Aerobatics World Champion also holds the Guinness World Record for being the first man to fly to the North and South Poles in a helicopter.
Chu described his teacher as a philosophical person, and a very creative trainer. "He made me learn a lot, even though I didn't realise it at the time."
According to Chu, Smith was especially keen on training his ability to respond to unexpected circumstances, sometimes with very unconventional methods: "He would first chat with you on random topics to distract you," Chu recalled, "and then he would suddenly pat your shoulder and shut down the engine, leaving you only a few seconds to react."
Smith would take over if his student failed to react in time, but to Chu, such trainings are essential: "You will encounter a lot of emergency situations when you are up in the sky. You have to stay calm and alert all the time, otherwise you won't be able to handle them."
A close call
Years of training with Smith has carved a motto in Chu's mind – to fly without fear – and it keeps him motivated in the pursuit of new adventures. "With a helicopter, I can land on any flat land half the size of a tennis court, as long as it doesn't affect others. It allows me to explore and land on different places. That gives me a huge sense of satisfaction."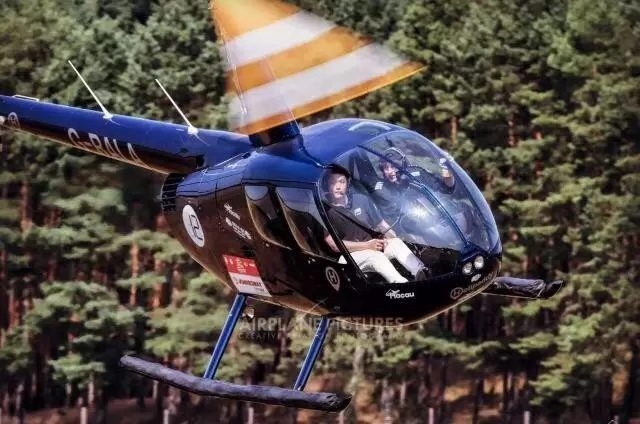 However, with every adventure, there will always be risk. When asked of the most unforgettable crisis he had encountered up in the sky, he answered with a usual calm ease, "There are far too many."
In May this year, Chu was flying into the mountain range that forms the border between Spain and France, during one of his self-initiated adventures across Europe. Before setting off, he had checked weather forecast and found that the weather was good, the cloud ceiling was high. However, Chu remained mindful of the unstable condition he could experience amid the high-altitude peaks.
"Because it can generate mountain waves, like irregular turbulence," he explained. But that time, the weather was exacerbated by a sudden hail storm, which cooled down the air rapidly and created wind shear (a difference in wind speed and direction over a relatively short distance) putting Chu and his helicopter in great danger.
Chu remembered that throughout the next 30 minutes, the helicopter was shaking so vigorously he had to grab onto something to maintain stability. At one point, the speed of his helicopter was pushed up by the wind all of a sudden from 50mph to 130mph – only 10 mph short of its limit.
"An inexperienced pilot may try to work against the helicopter for balance. You will do this when you are nervous, but this is wrong," he explained. "The only right thing to do is keep calm, go with the movement, and do everything gently. Otherwise you may damage the helicopter."
As he finally reached his destination in Bordeaux, the ground staff at the airport expressed surprise at his late arrival. In response, he said, "I almost died in the mountains."
The sky has no limits
Chu took his passion for aviation to the next level by entering into international competitions. In 2015, he joined the FAI World Helicopter Championship in Poland to compete with top athletes from around the world. Last year, he represented Macao at the China National Helicopter Championship and became the overall champion among 50 opponents.
"Through competitions you can improve your flying skills very quickly, because you are required to accomplish a lot of difficult tasks, and to push the limit of your machine," Chu pointed out. The tasks include performing flying stunts, such as rolls and loops, and precision landing with error less than 1cm. According to Chu, these acts require years of practice and the perfect collaboration between the senses and all four limbs.
The award‐winning pilot is also determined to promote public interest in aviation in his hometown. In 2015, he established the Macau General Aviation and Flying Association (Macau GAFA). The association aims to impart aviation knowledge to local young people by organising a basic ground school, regular trial flights and seminars at local high schools and universities.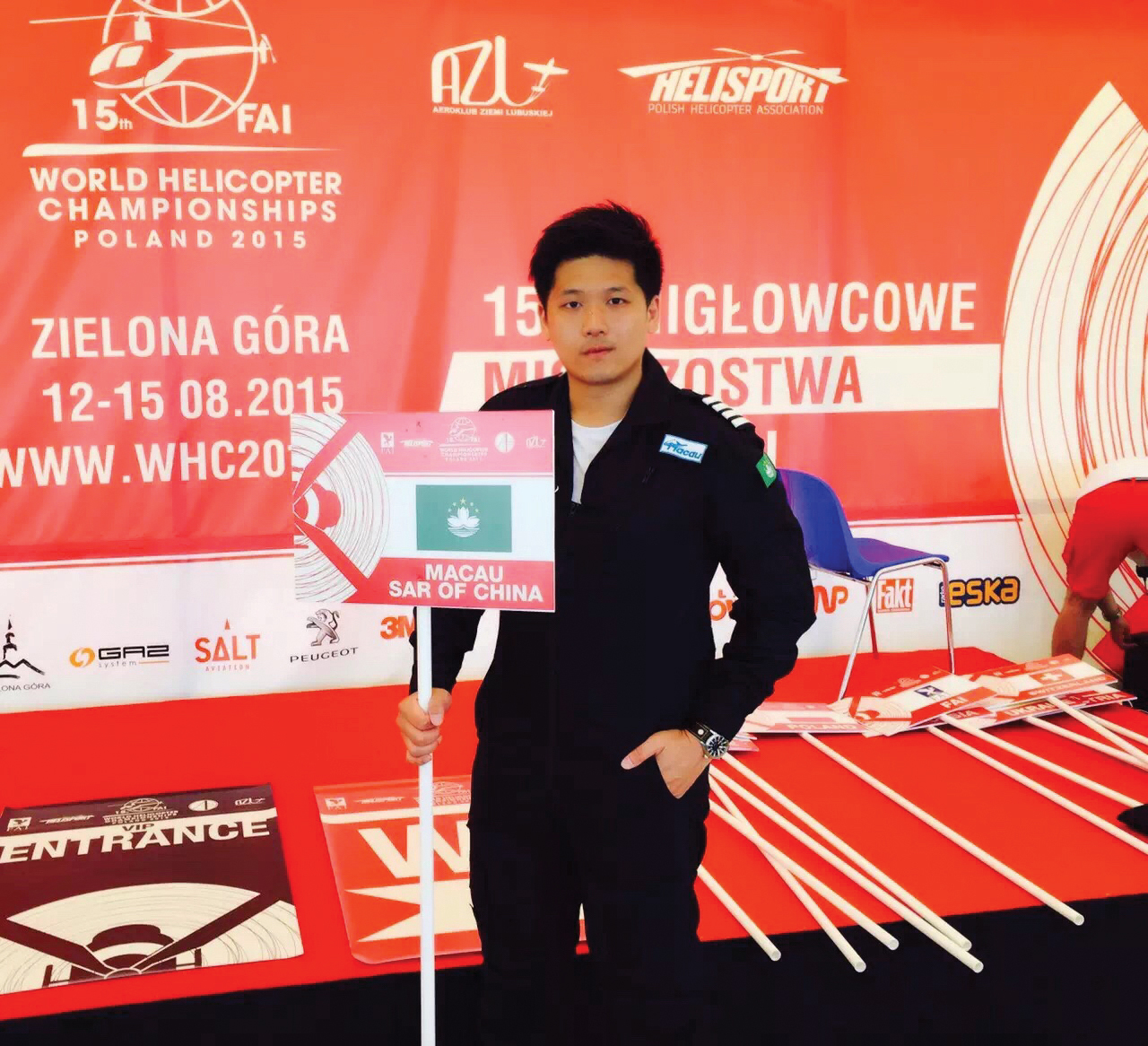 You will encounter a lot of emergency situations when you are up in the sky. You have to stay calm and alert all the time, otherwise you won't be able to handle them.

Clovis Chu
Right now, Chu is working with aviation associations across the Greater Bay Area to establish an air cadet program targeting young people from the region. "We hope to recruit a team of young people through the program. We will educate them with in‐depth knowledge of aviation through regular classes and take them on flying practice at different places so that they can put their knowledge into practice."
But Chu is already making an impression on local youngsters. He flew in four helicopters for the seventh Macau Business Aviation Exhibition, which took place at the Macau International Airport in early November. It marked the first time CMY helicopters were included in the event, in which Chu also hosted the "One‐hour Flight School," offering young participants a chance to learn about the operation of helicopters up close.
While Chu may have inspired some young people to follow his footsteps, the adventurer is already planning an epic journey that will set him on the path of his teacher, Quentin Smith.
"I may do a world tour on helicopter next year, first from east to west," Chu said. "It will need months of preparation, from arranging ground maintenance to an emergency team that will follow you throughout the journey, but I am determined to be the first Chinese to accomplish this."