TEXT Gonçalo César de Sá and Christian Ritter  
Macao's Chief Executive Ho Iat Seng vows to make an all-out effort to advance the region's Greater Bay Area project during a trip to mainland China last month.
One of the most exciting projects in the region around Macao that's happening right now is the Guangdong-Hong Kong-Macao Greater Bay Area (GBA). This is a megalopolis consisting of nine cities in Guangdong province and two Special Administrative Regions (SARs) – Macao and Hong Kong. Underway since 2017, the GBA aims to combine the strength of each city and SARs so it becomes a world-class region that, for a start, is positioned as an international technology and innovation hub with a global influence. And Macao Chief Executive Ho Iat Seng has just pledged once again to make an all-out effort to help advance the project.
The GBA is among the five largest bay areas in the world, along with London, Tokyo, New York and San Francisco. It has a population of more than 71 million people – which is around 5 per cent of China's total population – and covers a total area of 56,000 square kilometres, which is roughly the size of European country Croatia. Along with Macao and Hong Kong, the nine cities in the GBA have a combined regional GDP of more than US$1.6 trillion (MOP 13.4 trillion). It's a key project that should cement a strong future for the entire region, hence Ho Iat Seng's eagerness to pledge Macao's efforts towards its success.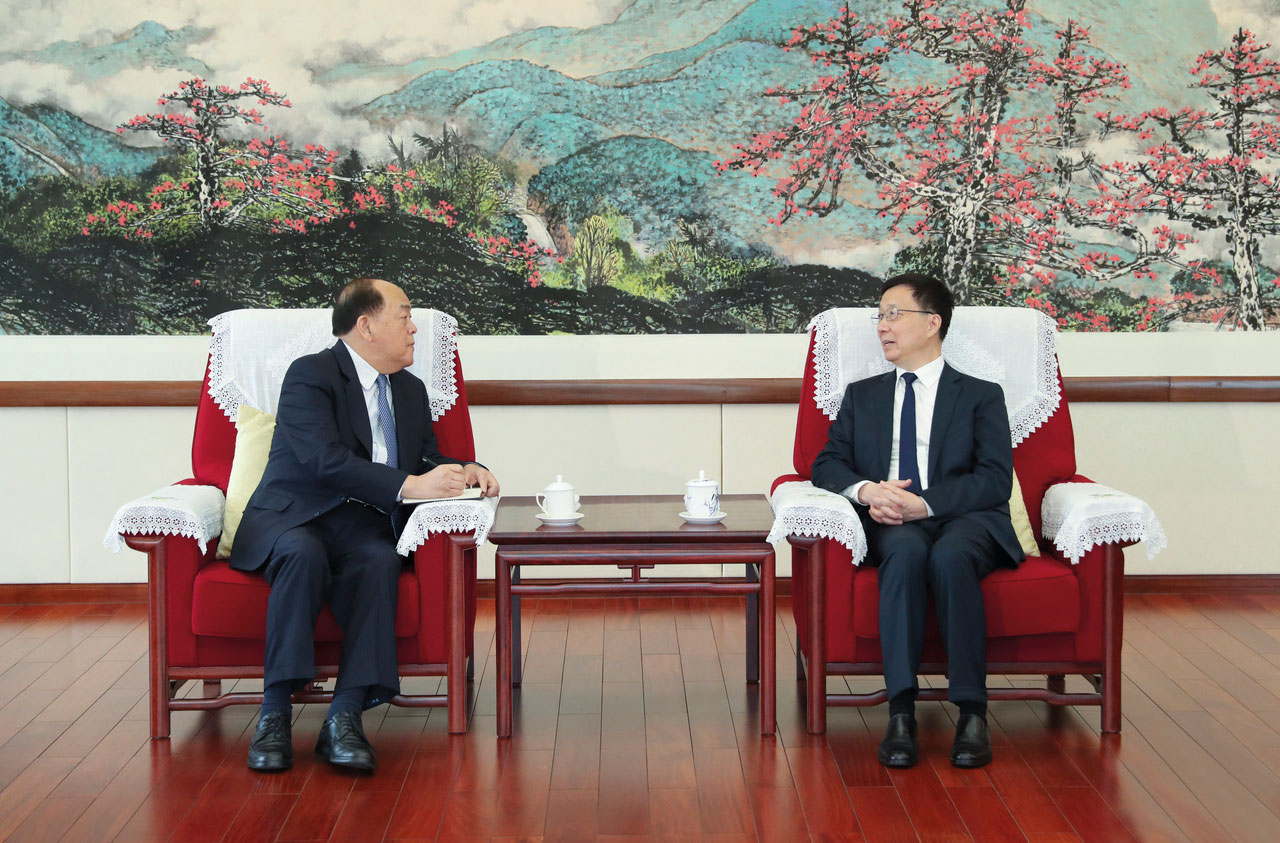 The Chief Executive pledged that Macao will make an all-out effort to support the strategic decisions taken by the central authorities' Leading Group for the Development (LGD) of the GBA during an LGD meeting in Guangzhou last month. He also reaffirmed that advancement of the GBA project will always be at the forefront of the local government's work. The meeting was headed by Chinese Vice Premier Han Zheng.
In his remarks delivered at the meeting, Ho pointed out that China's 14th Five-Year Plan – one of a series of five-year social and economic development plans that have been issued since 1953 – covers a crucial period in which Macao can integrate itself further into the nation's development, adding that the plan has created fresh momentum for local initiatives. The Chief Executive also underlined that Macao is formulating its own second Five-Year Development Plan, which runs from this year to 2025. This plan will be compiled in line with the need for the GBA's high-quality development, as outlined in the central government's 14th Five-Year Plan.
Ho stressed at the meeting that Macao's second Five-Year Development Plan will also be in line with the city's strategic positioning as a world centre of tourism and leisure, as a commercial and trade co-operation service platform between China and Portuguese-speaking countries, and as a multicultural exchange and co-operation base with an emphasis on Chinese culture – collectively known as 'one centre, one platform and one base'. He also emphasised that Macao's second Five-Year Development Plan will focus on how to facilitate adequate economic diversification and how to promote comprehensive development concerning livelihood issues that are faced by the city's residents.
The meeting was also attended by the Party Secretary of Guangdong, Li Xi, as well as the director of the State Council's Hong Kong and Macao Affairs Office, Xia Baolong. Hong Kong's Chief Executive Carrie Lam was also in attendance. During the meeting, Han Zheng, who is also a member of the Standing Committee of the Political Bureau of the Communist Party of China (CPC), gave instructions on the major work that's required to advance the GBA project.
Regarding the future development of the Guangdong-Macao Intensive Co-operation Zone planned for Hengqin – which is set to see many future developments carried out by both Guangdong province and the SAR working in partnership – Ho said that once the overall development plan is published, Macao will work even closer with the Guangdong provincial government, as well as the Zhuhai municipal government, in pressing ahead with the project.
Hainan check-in
Ho Iat Seng's meeting with the Vice Premier at the LGD event in Guangzhou followed a trip by the Chief Executive to the island province of Hainan where co-operation between the two places was bolstered and new areas for future co-operation were opened. In Hainan, Ho attended the Boao Forum for Asia Annual Conference 2021. The forum is a high-level platform for representatives of the political, commercial and academic sectors with an emphasis on strengthening dialogues and seeking co-operation in terms of Asian development.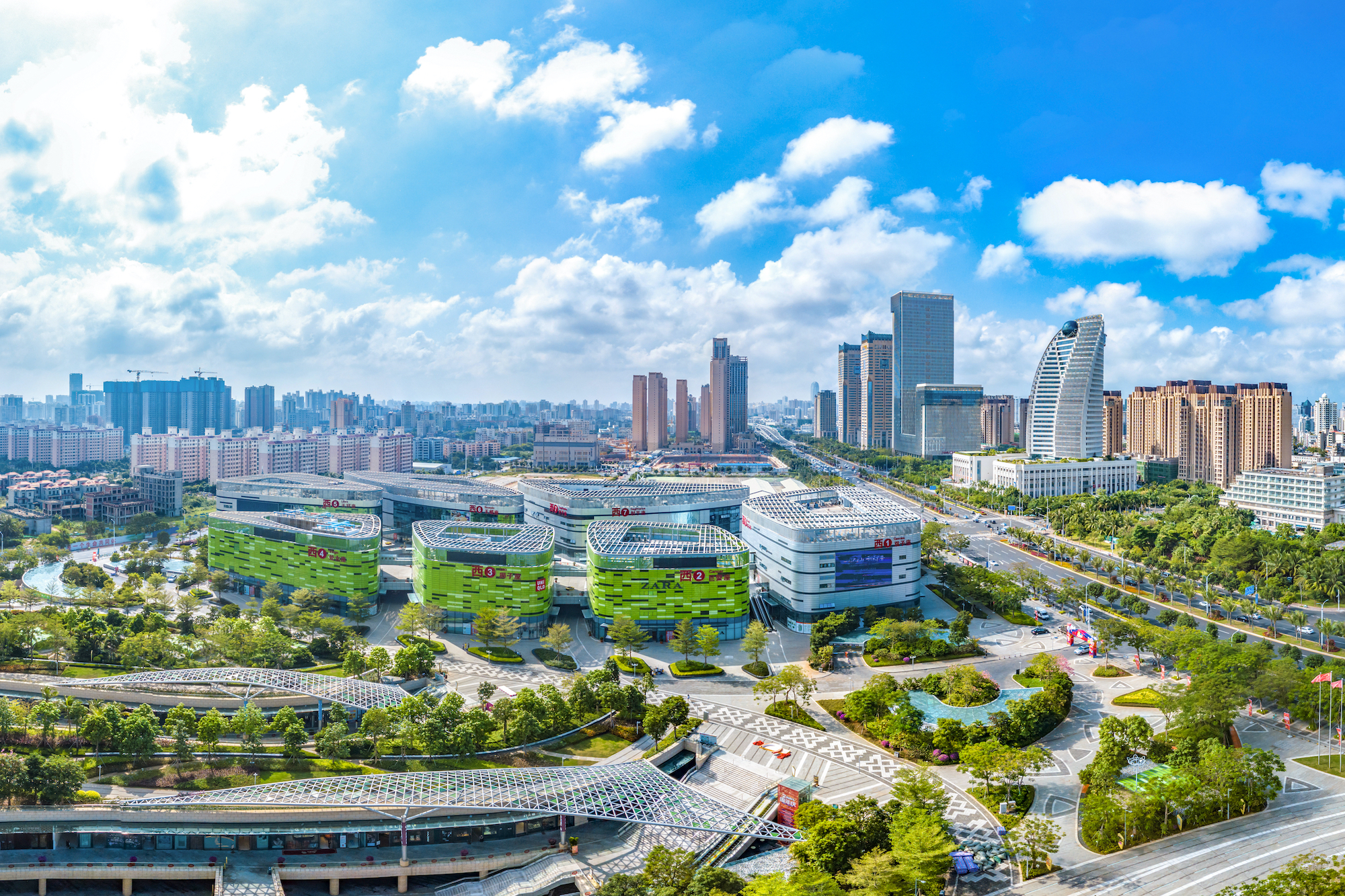 Ho led a Macao delegation to Hainan's Qionghai city and during his two-day visit to the island province, he met with senior officials of the province and of the State-owned Assets Supervision and Administration Commission (SASAC). In a meeting with the secretary of the Hainan Provincial Committee of the CPC, Shen Xiaoming, the two sides discussed how to bolster bilateral ties in economic and trade matters, tourism, developments related to high and new technology, financial services, traditional Chinese medicine (TCM) and the cultivation of talent in order to support economic development.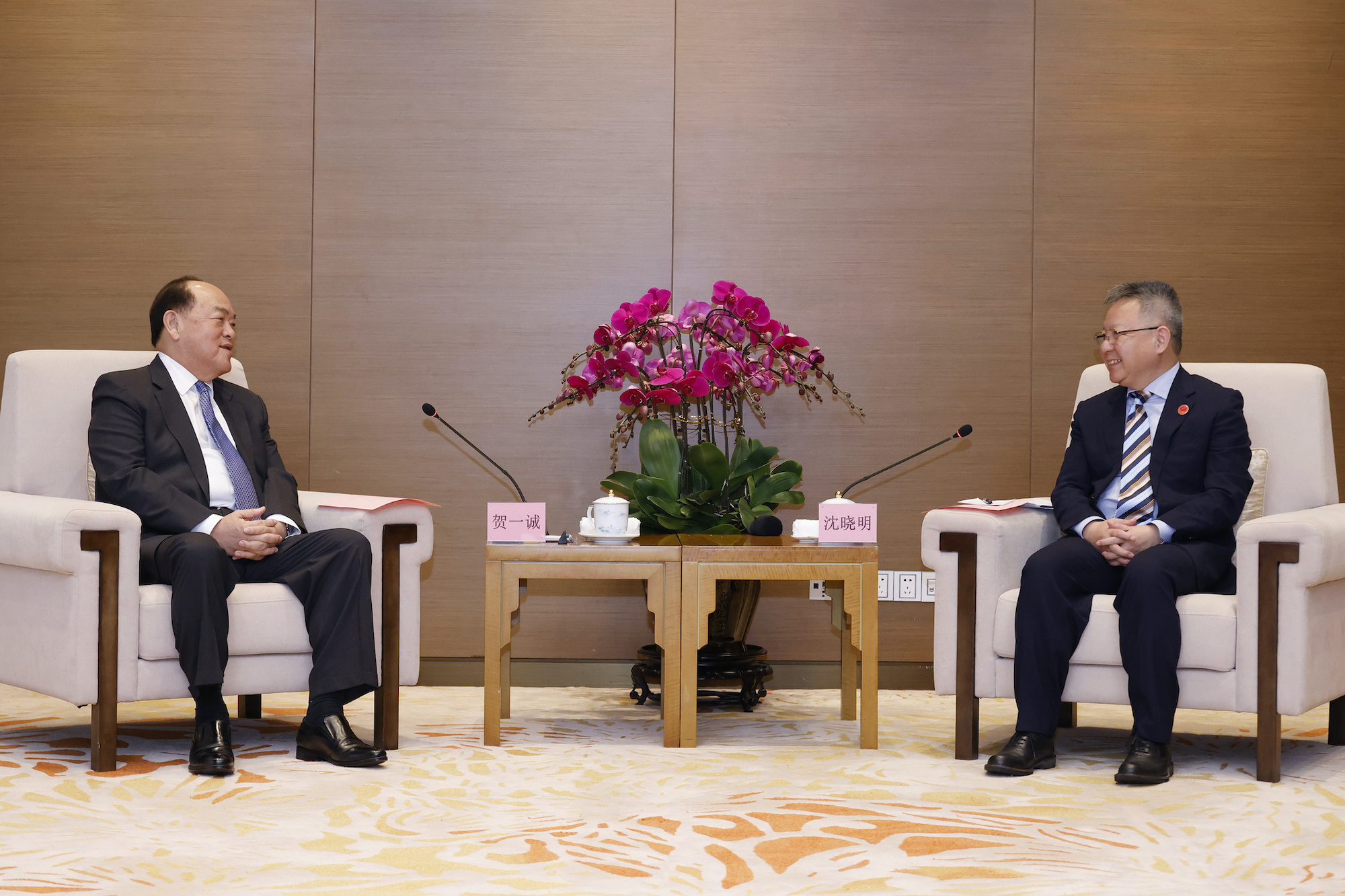 Macao's Chief Executive noted that Hainan and Macao have much room for co-operation when it comes to tourism and the two sides should work further as flight times between both places are fairly short. Shen pointed out that Hainan is looking forward to working closer with Macao in order to strengthen co-operation with the world's Portuguese-speaking countries and promote a model of multi-destination tourism.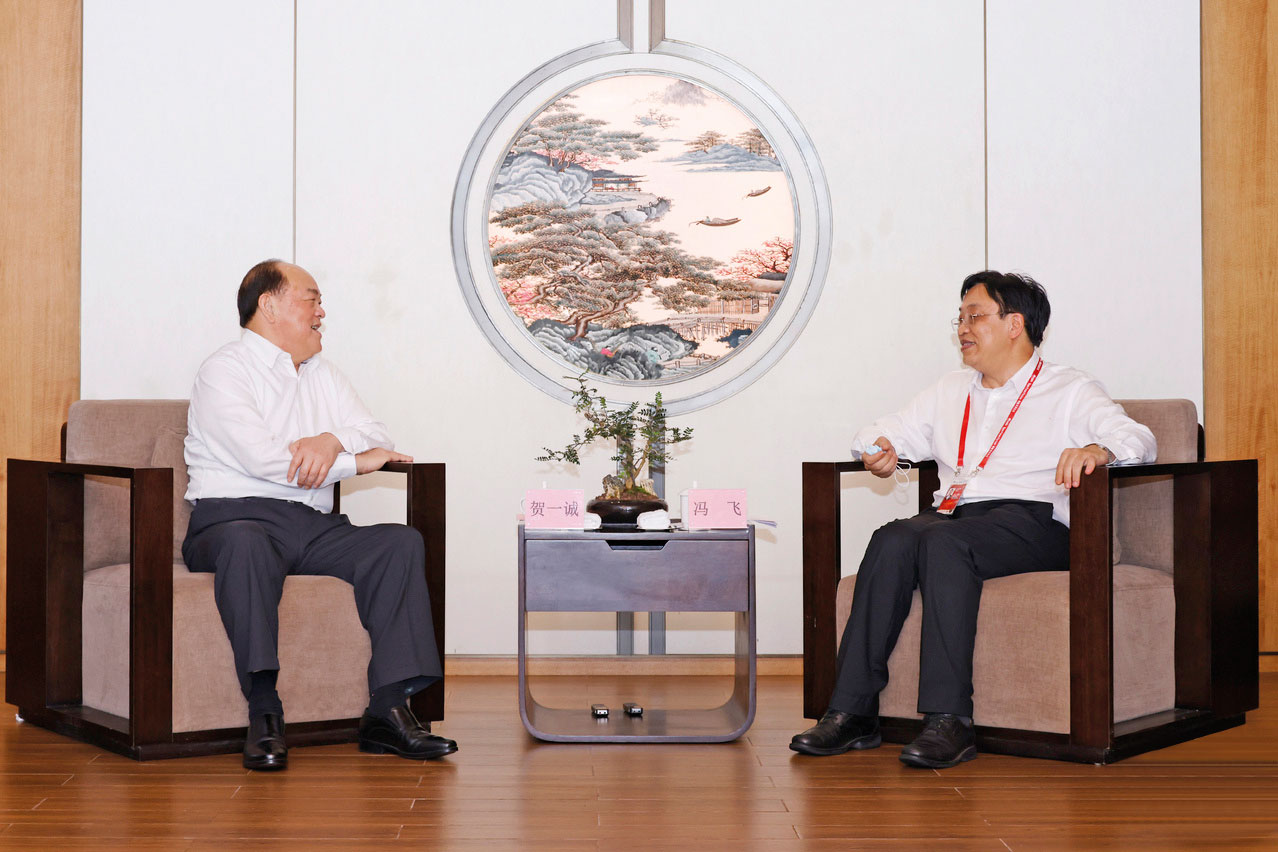 Ho also met with the Governor of Hainan province, Feng Fei. They shared insights on how to press ahead on co-operation between Macao and Hainan concerning environmental protection and human resources. During the visit, Ho, accompanied by local officials, also visited the Mova Mall duty-free complex in the provincial capital Haikou and was briefed on its latest progress and prospects. Mova Mall is a major tourism and shopping destination in Haikou's city centre, featuring a vast array of shopping, dining and entertainment facilities, as well as more than 2,500 luxury hotel rooms within walking distance. The Mova Mall complex welcomed 22 million visitors in 2019. Ho said that the shopping complex's success story is a reference for Macao's economic diversification drive.
Packed Boao
Vice chairman of the National Committee of the Chinese People's Political Consultative Conference (CPPCC), Edmund Ho – who was Chief Executive of Macao between 1999 and 2009 – was also present at the Boao Forum for Asia Annual Conference 2021 on 20 April. The conference attendees from Macao and Hong Kong called for technological innovation to spur high-quality development of the city cluster in the GBA. Edmund Ho called to promote industrial innovation with technological innovation, upgrade the industrial chain and explore new co-operation models between Guangdong, Hong Kong and Macao to promote the GBA's integrated development to a higher level.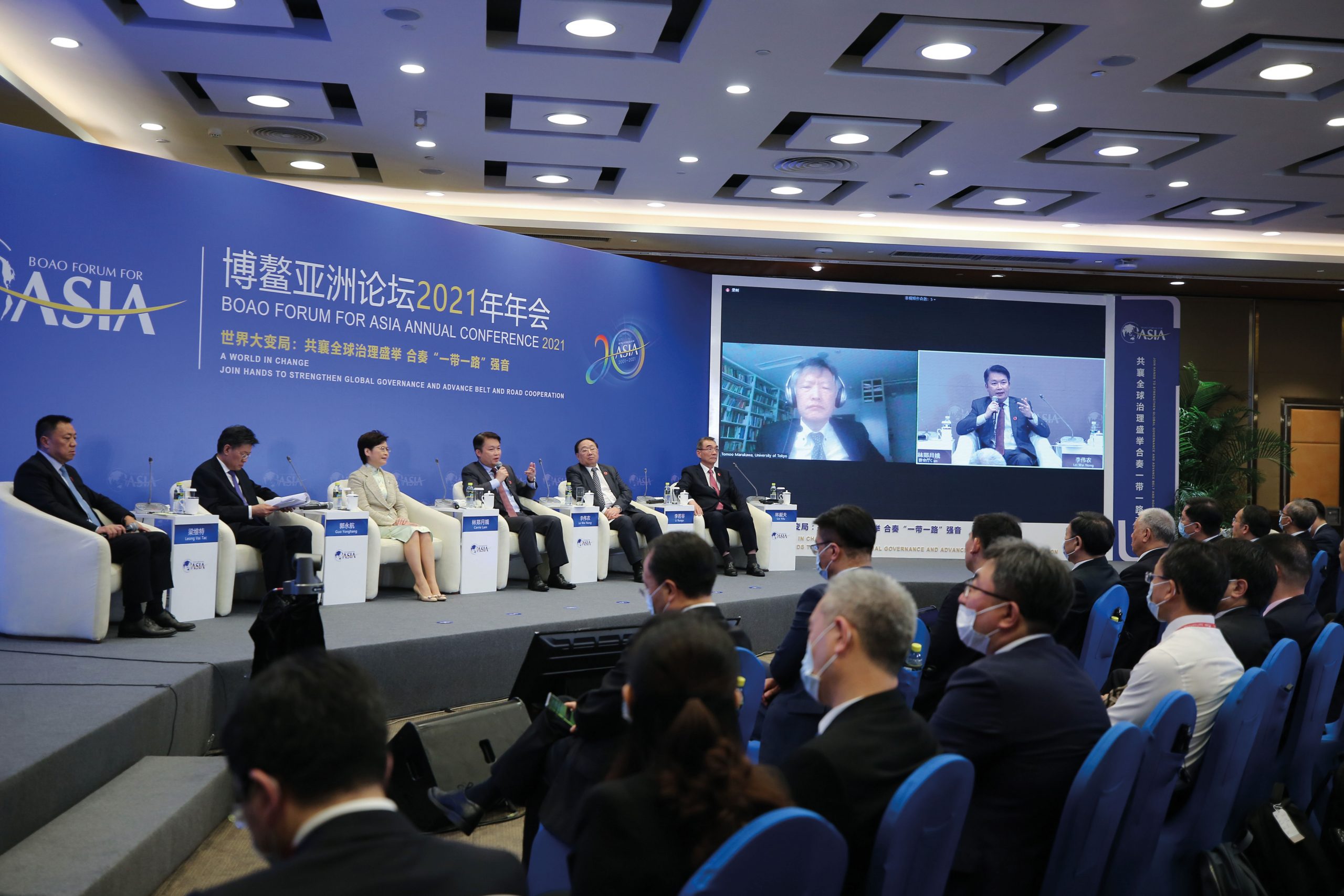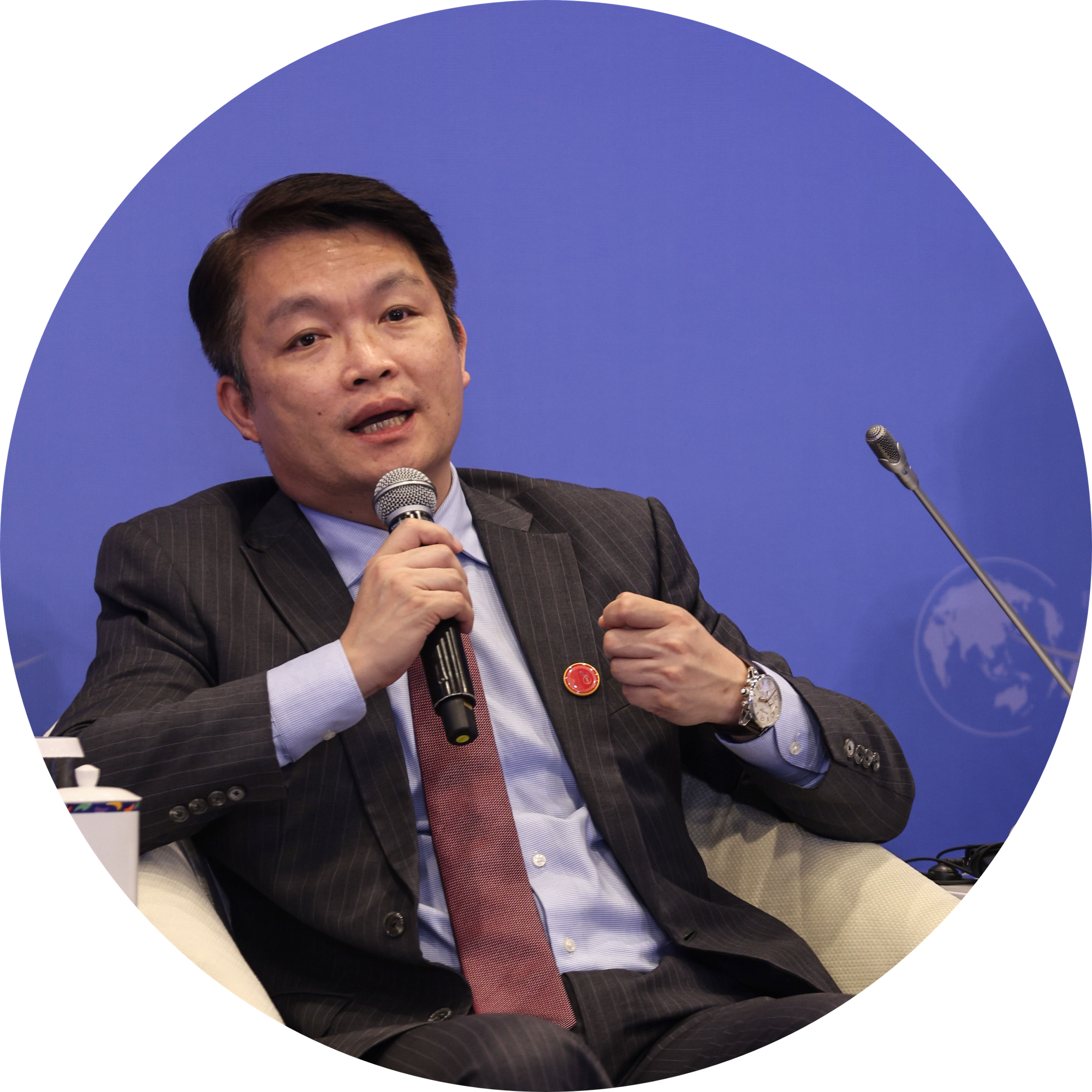 During the conference, Macao's Secretary for Economy and Finance, Lei Wai Nong, attended a session entitled 'Invigorate Development through Vibrant City Clusters: The Guangdong-Hong Kong-Macao Greater Bay Area as a Model'. Lei Wai Nong said Macao can provide legal and commercial services for the trade of commodities, textiles, and mechanical and electrical products between China and the Portuguese-speaking countries.
The Boao Forum for Asia Annual Conference 2021 was themed 'A World in Change: Join Hands to Strengthen Global Governance and Advance Belt and Road Co-operation'. It was mostly held via in-person meetings. Some sessions were held virtually to facilitate the participation of international representatives to ensure the events were held in line with pandemic-control measures. All in all, it was a successful conference and Ho's trip to both Hainan and Guangzhou was equally successful. In line with the Chief Executive's comments, it's time for an all-out effort to advance the GBA project for the future.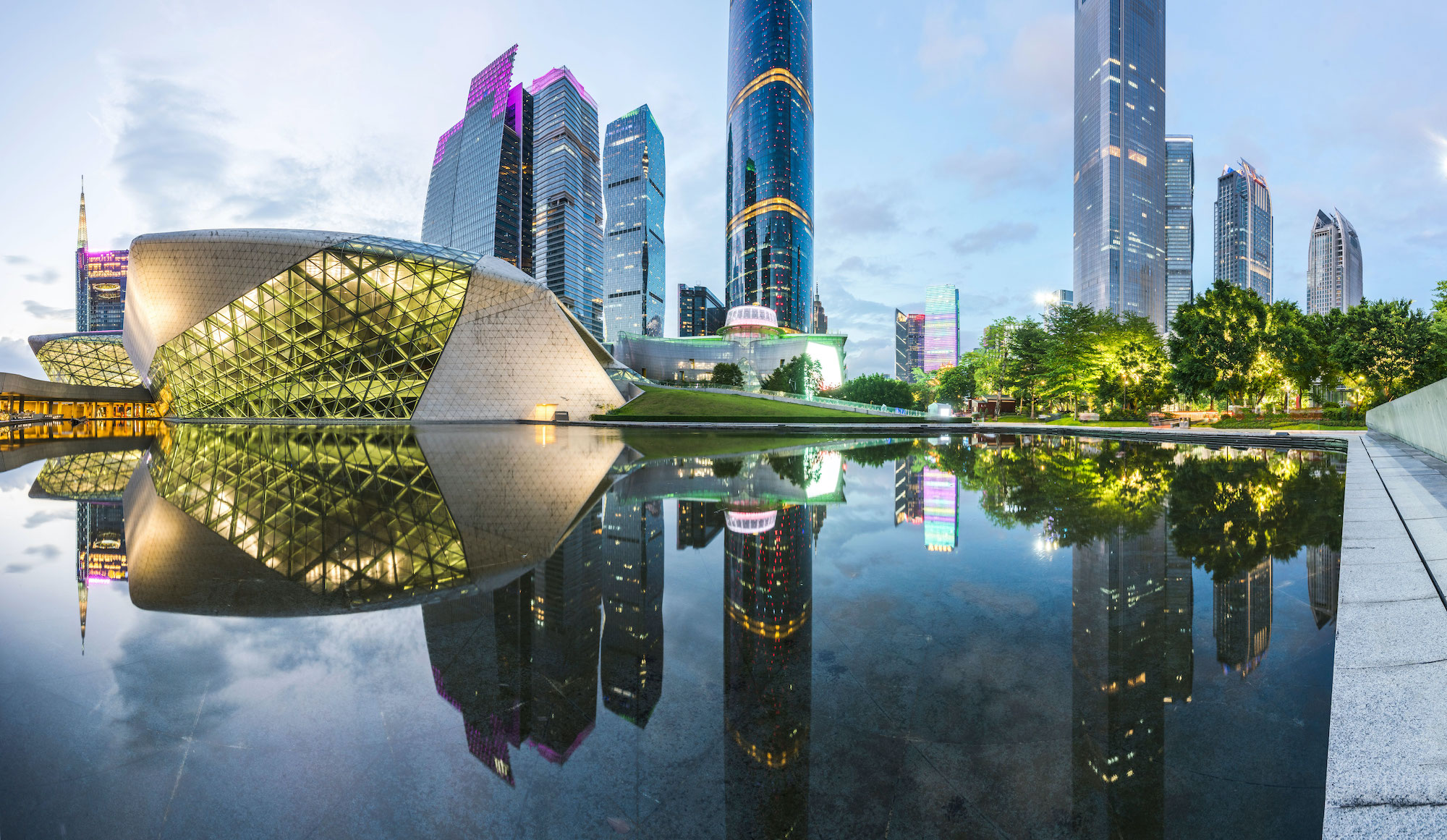 ---
Hainan: the new frontier
Macao's Chief Executive, Ho Iat Seng, visited Hainan last month – and there are some major similarities between both Chinese places. One of the most apparent is the potential that the province and the SAR share in terms of tourism. Hainan is clearly being viewed as a tourism gem for the future – and it's developing rapidly right now in terms of free trade.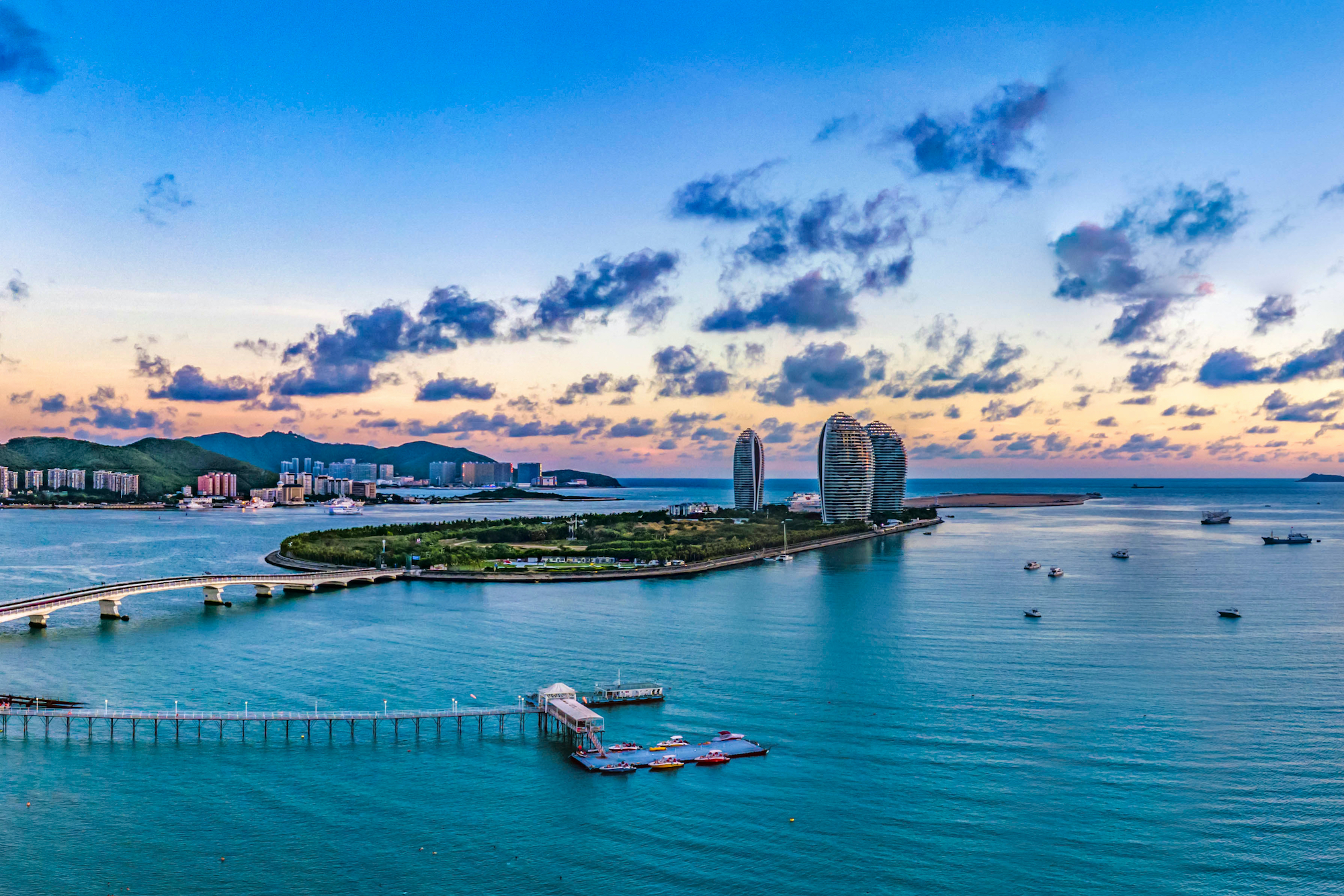 Last month, Chinese authorities announced 28 policies and measures to liberalise and facilitate the trade in goods and services at the Hainan Free Trade Port (FTP), according to the Ministry of Commerce in Beijing. The new measures are a response to the demand of market players and aim to bolster high-quality development of the Hainan FTP to achieve its high standard and phased development goals.
A total of 13 measures focus on goods trade while the rest of them deal with services. They will allow certain regions to pilot the easing of controls on the import and export of commodities like crude oil and refined oil. The import of sugar at the Hainan FTP will also be excluded from tariff rate quota management. Regarding trade in services, the country will adopt 15 measures, including supporting the establishment of national cultural export bases. The measures could open doors to develop trade relations with Macao.
The master plan for the Hainan FTP, announced in June last year, envisages the development of the province as an internationally competitive trade zone with low tax rates to attract a greater assortment of international trading companies and investors. The plan requires establishing a basic free trade port policy system with a key focus on facilitating free trade and investment by 2025. According to the plan, the free trade port system and operations in Hainan will be more mature by 2035 and, by the middle of the century, a high-level free trade port with strong international influence will be fully established.
It's expected that by 2050, Hainan will become a unique international cluster with an advanced economic system, which includes a free trade zone, campuses of the best universities, the most modern scientific laboratories and the headquarters of world corporations.
According to an English-language Chinese newspaper, during the whole of last year, Hainan's real GDP grew by 3.5 per cent from the previous year, fixed assets investment was up 8 per cent and retail sales were up 1.2 per cent. Last year marks the first time that the service sector has taken a much bigger share of Hainan's economy. In fact, it's become the mainstay of Hainan's economy, contributing 95.8 per cent of the province's gross economic growth last year.