Macao karate practitioner Kuok Kin Hang just won a bronze medal at the China National Games. He opens up about life, the city's budding martial arts scene and what comes next.
Macao resident Kuok Kin Hang was just 12 years old when he started practising karate. That was nearly two decades ago, yet he still remembers the excitement he felt when tying on his white robe and performing katas – a series of choreographed martial arts movements – for the first time. Little did he know that those kicks and punches would catapult him onto the international stage a decade later.
Years of practice, patience and persistence have transformed Kuok from a keen novice to a veteran athlete who regularly frequents international tournaments, such as the Karate 1 Premier League and East Asian Games.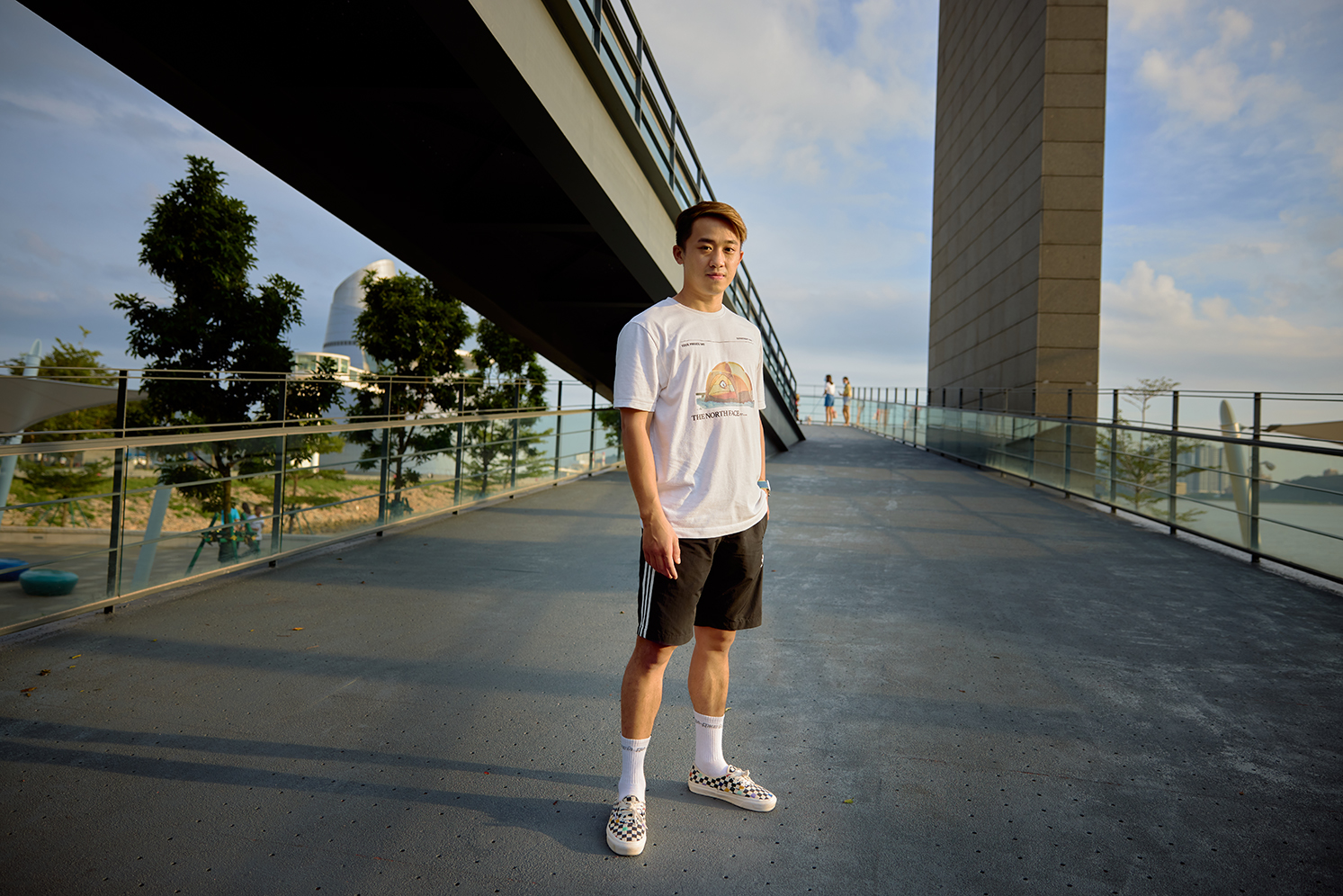 This September, the 29-year-old karateka (karate practitioner) made history when he won a bronze medal in men's karate at the 14th National Games of China – a first for the Macao Special Administrative Region.
This was the sixth time that Macao's team participated in the quadrennial National Games, hosted by Shaanxi province from 15 to 27 September. The delegation comprised 102 athletes who participated in 20 sports, including swimming, shooting, table tennis and badminton.
While the medal may be a first for the city, it is not Kuok's first karate win. In 2010 and 2012, he placed third in the men's division at the Asian Karate Championships. In 2013, he took home a gold medal at the East Asian Games, as well as fifth place at the Asian Games.
In the interim, however, Kuok didn't win any medals. Yearning for a breakthrough, the athlete says the National Games medal was an important boost of confidence.
We sat down with Kuok to talk about his latest achievement, how he prepared for the games, and his karate journey.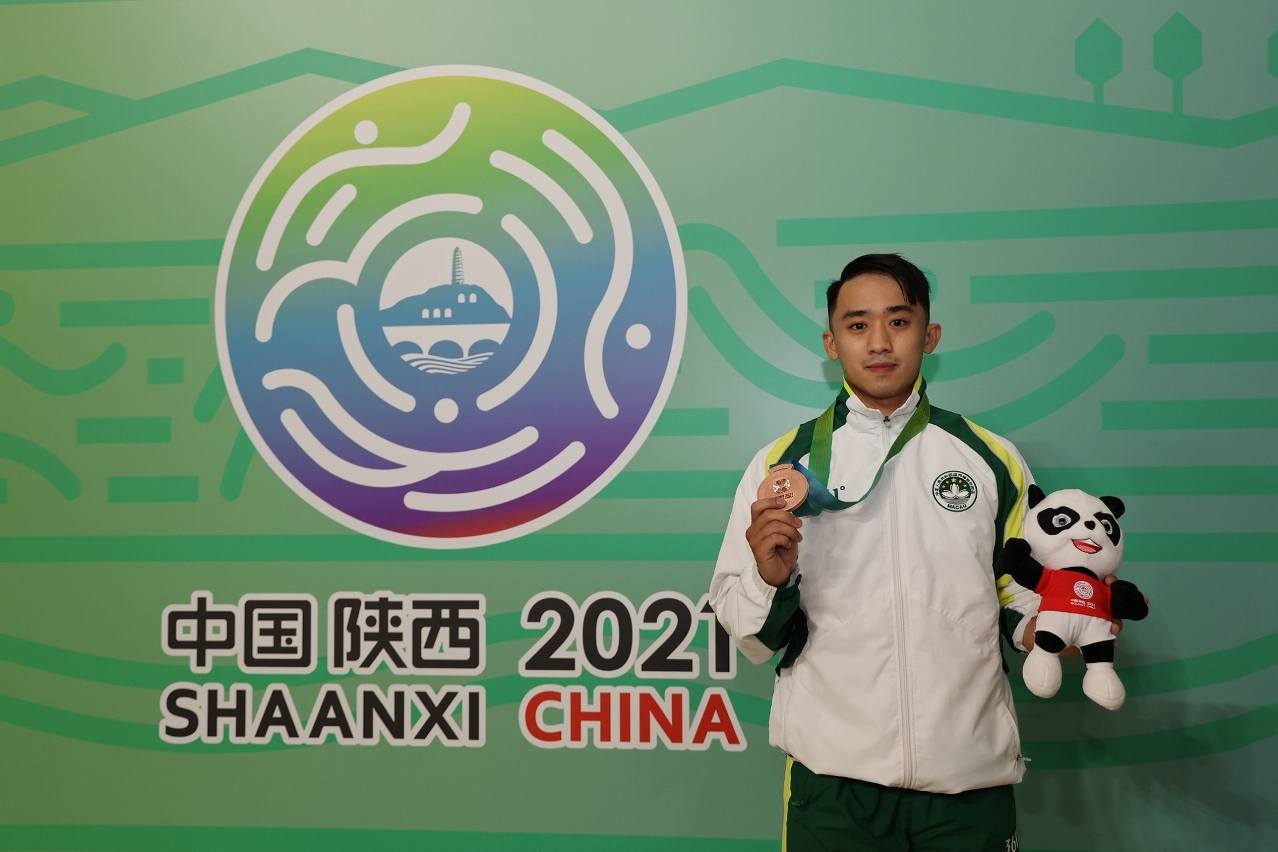 Why did you start practising karate?
I was inspired by a TV series when I was around 12 years old. A scene depicted a suspicious man following a woman into the bathroom. To my surprise, the woman emerged, holding the man down with her hands. She explained that she had been practising karate for years – that's why the man couldn't hurt her. I found that very cool, so I started looking for a karate sifu (meaning "master" in Chinese) in local studios.
Who has inspired you most?
I have had two sifus: John Che, the chairman of the Macau Karate-do Federation, is one of them. Not only did he teach me karate, but he also taught me how to be a good person. He has been a significant influence on both my karate skills and personal development.
He has been by my side, encouraging me when I competed in tournaments around the world. In fact, he was the person who pulled me back into the sport when I thought about giving up.
Another sifu is Jasmine Chan. She is a qualified international karate referee. She takes good care of us athletes, making arrangements for training and tournaments. She also shares a lot of helpful advice on improving my katas and preparing for international competitions.
How did you juggle school and training?
I joined the training team representing Macao when I was still in high school, but it was not too challenging for me to juggle practice and school. I followed a disciplined schedule and could maintain both quite well.
In 2014, I completed my bachelor's degree in Communication and Media studies at the University of Saint Joseph, then joined the Macao government's elite athlete training subsidy plan launched in that year. I was among the first cohort of full-time athletes to benefit from this programme.
Without the subsidy plan, my career as an athlete would have been much more challenging because I would have had to work to support myself. I wouldn't have been able to devote so much time and energy to training. As a full-time karate athlete, I train for at least five hours every day except for Tuesdays. My routine includes agility and fitness training, as well as technical skills.
How did you prepare for the National Games?
We couldn't join any overseas tournaments over the past two years due to the Covid-19 pandemic. As a result, we missed the chance to compete internationally and gauge our performance levels. We watched tournaments online to find out how the athletes from other countries or regions performed.
The referee panel at a karate tournament assesses performances according to technical and athletic presentation. So it is crucial to analyse other athletes and find out which katas score best. For instance, for male athletes, we often choose katas that showcase more powerful strikes to impress the judges.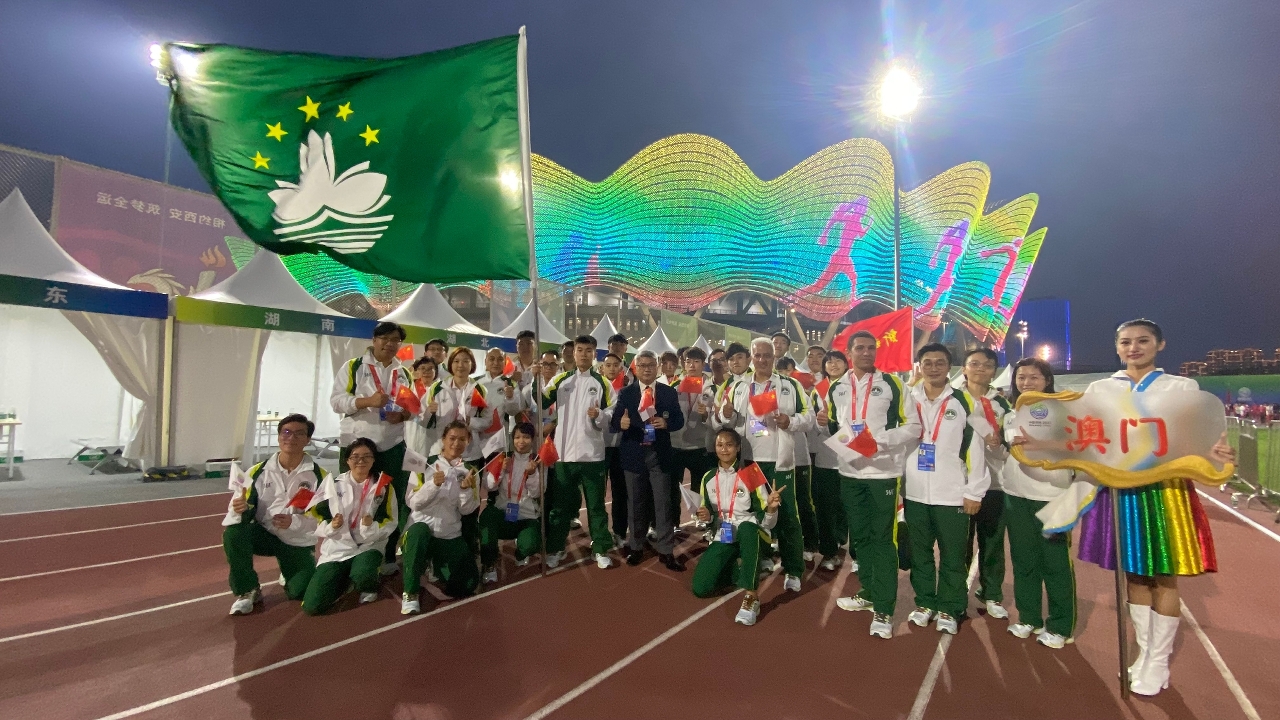 How did it feel to win bronze at the National Games?
I can't describe how happy and excited I feel. I hadn't won a medal for eight years – since the 2013 East Asian Games. Although I had never received any pressure from the government or my team, it was hard. I really wanted to repay their support with a strong performance and good results.
I was nervous the night before the match. I had no appetite for dinner. The next day, I woke up at 4 am and couldn't fall back to sleep, even though the match didn't start until 9:45 am. So it was tough. Fortunately, the anxiety faded when I arrived at the competition venue, and I was focused entirely on the competition.
I felt quite confident that I would win a medal when performing the katas in front of the judges. I knew I had nailed it and delivered my best performance.
What's next for you?
I am already preparing for the Asian Games in Hangzhou next year. Due to my age, the Asian Games will be the last competition I join as a professional athlete. After my retirement, I am thinking about becoming a coach because I want to keep contributing to karate in Macao and help train young athletes.
Alternatively, I will apply for the Macao government's Education Subsidy Program for Retired Elite Athletes and pursue a bachelor's degree in Japanese Studies. I have made some friends in Japan during my training and tournaments there, so I want to learn the language.
What have you observed about karate in Macao?
Things have changed a lot since the Macao Karate Youth Academy was established in 2013 by the Sports Bureau of Macao and the Macau Karate-do Federation. More children and teenagers are learning karate at the academy and local studios.
The students are very active in the local tournaments, and their parents are supportive. By winning the bronze medal at the National Games, I hope that I can inspire more young people in Macao to join the karate world.