Vasco Galante was 6 years old when he first heard about Gorongosa National Park. He was at the cinema, in a small city near the centre of Portugal. It was 1962.
Before the main feature, the theatre played a short promotional documentary about Mozambique. Galante watched glamorous European tourists alight from tiny planes to go tooling about the savanna. Around them, exotic animals frolicked across what was then a veritable Eden.
"All those lions, hippos and zebras made a big impression on me," Galante says. "I told myself, 'One day, I have to come to Africa to see this life.'"
For several decades, Portugal was involved in an armed conflict with the Mozambique Liberation Front. One-by-one, Galante's older cousins turned 18 – and were conscripted to fight in the colony. He expected to follow them, a very different trip than the splendid safari he'd envisioned as a child. Then Mozambique's War of Independence ended in 1974, just short of his 18th birthday. Galante remembers his cousins returning home "with scars".
"I was born in '56. The guys born in '55 had to fight. I was very lucky."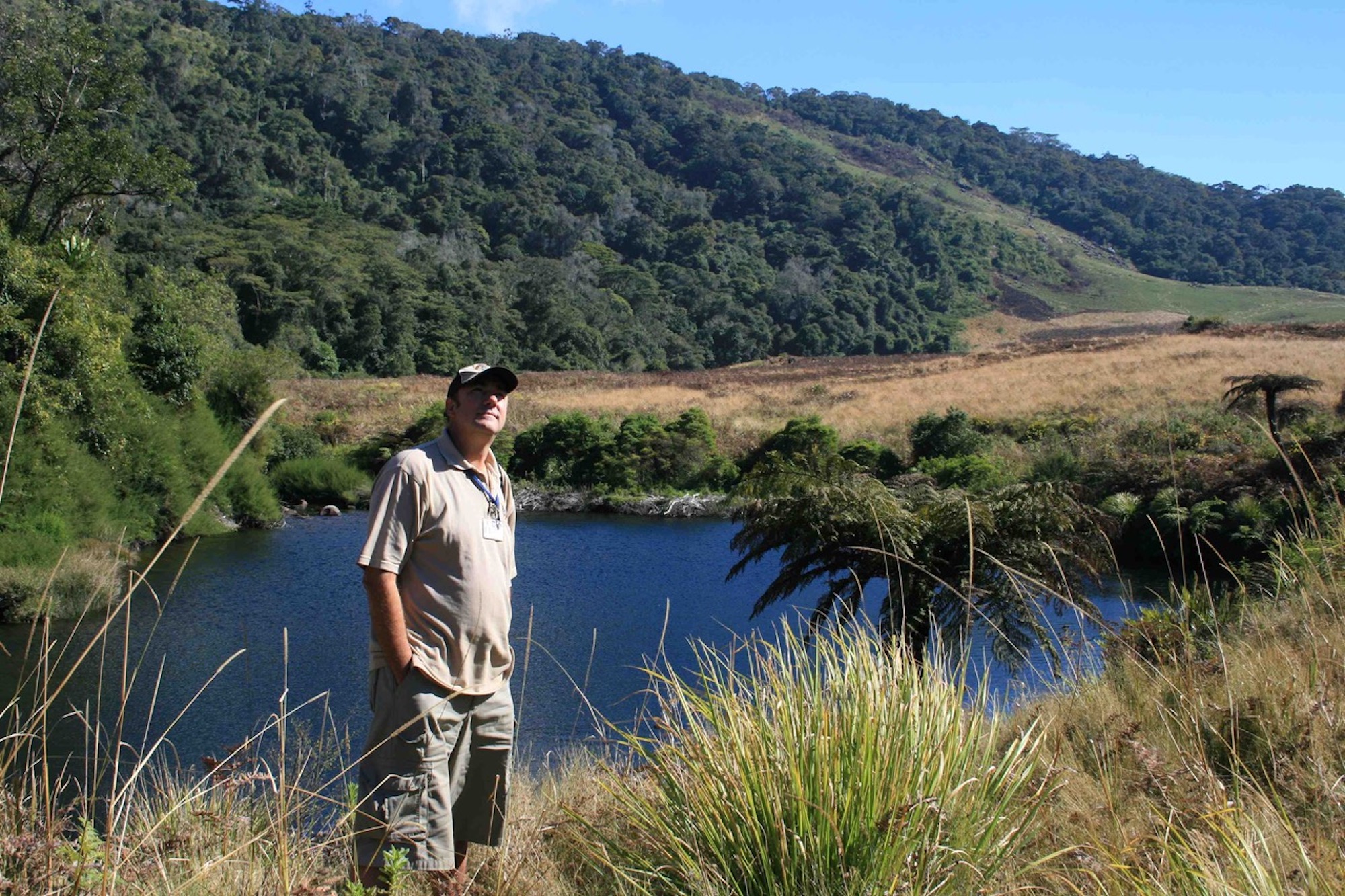 The Republic of Mozambique emerged from more than four and a half centuries under Portuguese rule only to quickly fall into an even bloodier civil war that lasted until 1992.
Galante, meanwhile, went on to have a highly successful career managing companies across Europe. In 2005, however, he realised he was on a fast track to burnout. To escape the rat race, Galante decided to travel to Mozambique where he volunteered at a local university. Naturally, he also planned to visit Gorongosa. But he hadn't realised how badly the Portuguese colony's first national park had been devastated by hunters, poachers and neglect. When he arrived, there were just rusted traps and war relics. Galante was aghast.
Back in Maputo, the coastal capital, he met an American philanthropist named Greg Carr. Carr was on a mission to revive all 3,770 square kilometres of Gorongosa, and spoke intoxicatingly about reintroducing animals, support for local farmers, scientific discoveries, and building schools. Galante was impressed and intrigued; he was also sceptical. Such plans would take massive amounts of money and heroic levels of commitment, while Mozambique was (and remains) one of the poorest countries in the world. "The thing was, at that point I wasn't aware who Greg Carr actually is," says Galante. "As it turned out, he has plenty of money and commitment."
By the end of 2005, Galante was Gorongosa National Park's director of communications – the same job he diligently performs today. Sixty-three-year-old Carr is the president of the Gorongosa Restoration Project, which manages the park and its myriad of humanitarian initiatives. The project is a partnership between Carr's eponymous foundation and the Mozambique government.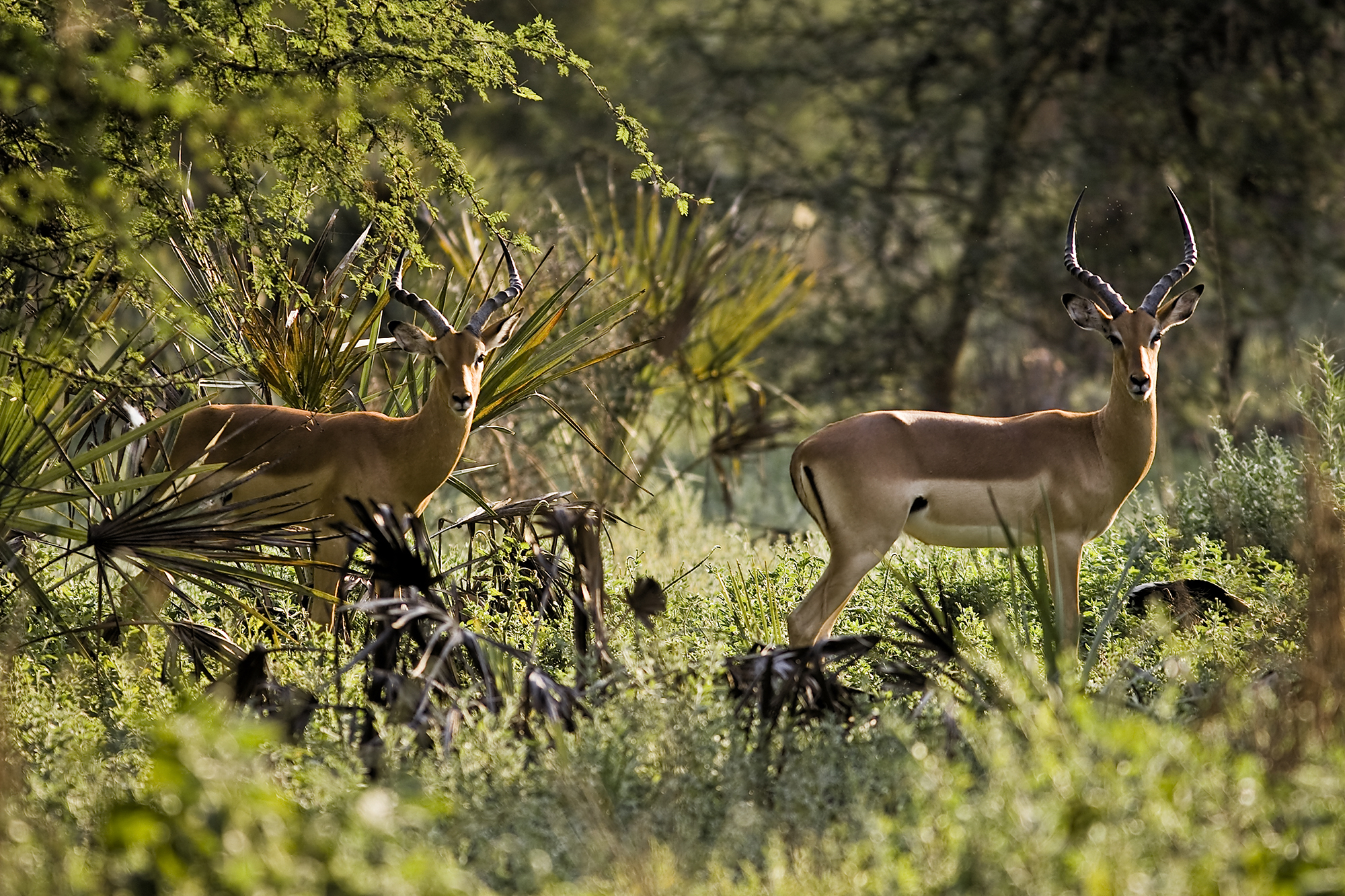 Back in the 1990s, Carr was a tech entrepreneur making his fortune developing and selling voice-mail services. But that's not how he defines himself. "Technology is not actually an enormous part of my life," Carr insists. "I started a computer company at 26, but by 32, I was pretty much finished with that." Rather, he sees himself as a man shaped by a childhood in rugged Idaho – where he'd be out exploring the state's vast tracts of wilderness at every opportunity – who studied history, then earned a master's in public policy. His somewhat unlikely stint as a tech tycoon officially ended in 1998, with Carr's decision to devote both himself and his gains to philanthropy. His first forays into this new field included funding the Carr Center for Human Rights Policy at Harvard, his alma mater, and co-founding a museum in his hometown, Idaho Falls.
But Carr wanted to be a hands-on benefactor, and sought a long-term project to throw heart and soul into. At the same time, Mozambique's then-president Joaquim Chissano wanted to bring Gorongosa National Park back to life and tourists back to Gorongosa. The two men – one with an expensive dream, one with millions of dollars – met in 2004, when Chissano invited Carr to Mozambique. They were kindred spirits who understood conservation and human development as inextricably linked. Their shared vision went beyond a nature reserve to attract tourists; they saw Gorongosa National Park as a way to support local communities and vice versa. Carr has split his time between the US and Mozambique ever since.
"I think it was natural for me to fall in love with Gorongosa," he says.
"There are similarities with Idaho [which contains part of Yellowstone National Park], in that it's a place where people need to work with nature to earn their living. I know first-hand how an intact ecosystem can provide a healthy life and economic opportunities for people. I've always seen [humans and nature] as integrated, not opposing."
"I mean, I do love being out on safari. I love seeing elephants. I love seeing birds flying low over the water at sunset. Those are very magical experiences. But even more magical for me is seeing, you know, children in school with opportunities. I think the human side of all of this is what really touched my heart."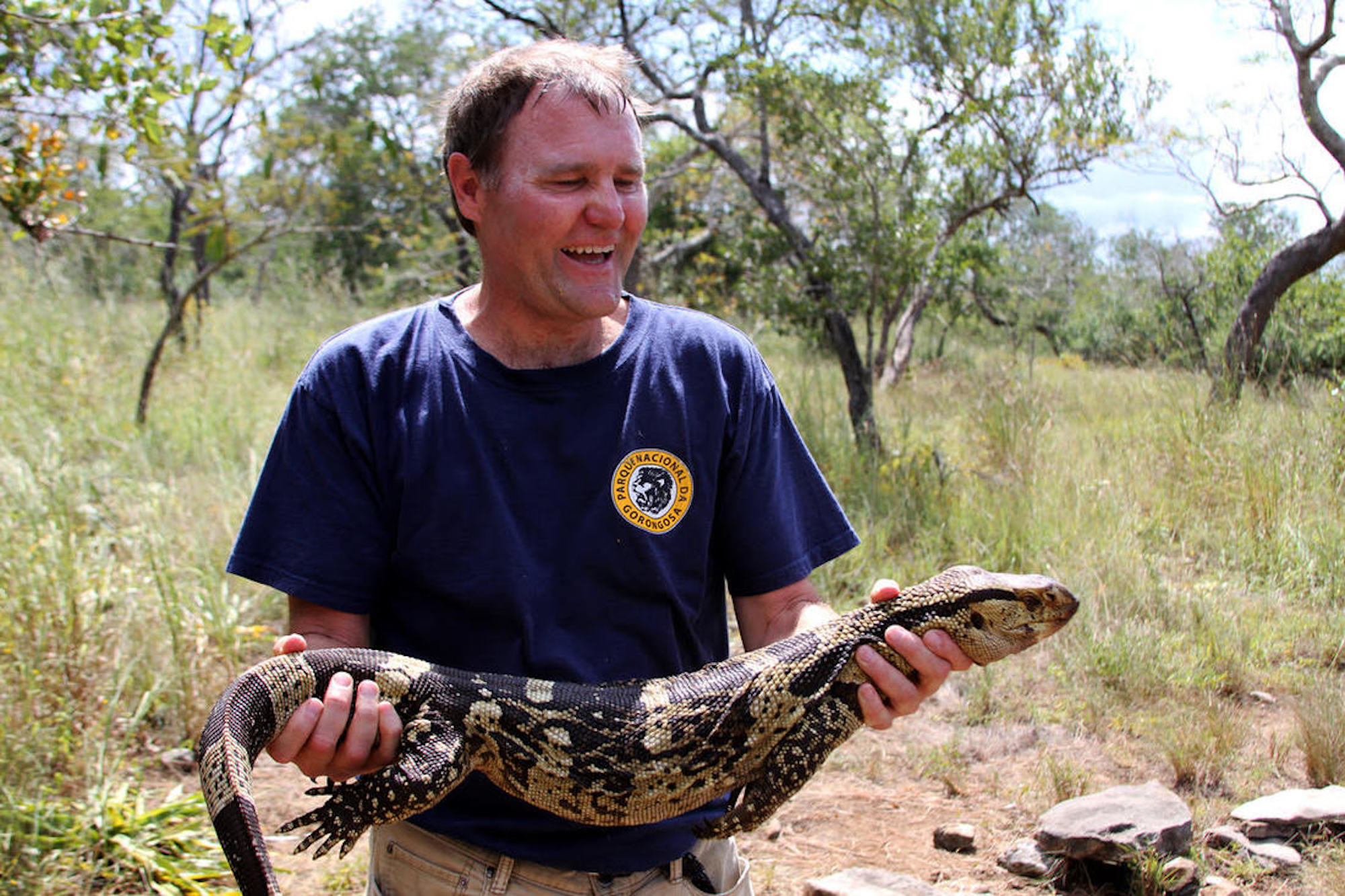 Located in the heart of Mozambique, Gorongosa National Park has a footprint more than three times the size of Hong Kong. Most of the park is located in the southern tip of the Great Rift Valley, with the namesake Mount Gorongosa towering over the relatively flat surrounds. Unlike the Serengeti and Masai Mara, animals in Gorongosa remain year-round, the rainier climate of the valley ensuring they have good grazing even during the dry season.
A 1972 aerial survey counted about 2,200 elephants, 200 lions, 3,500 hippos and 3,000 zebras, 14,000 buffalo and throngs more animals living there.
Carr found something very different when he first visited the park decades later. "You'd be lucky to see one warthog," he recalls.
While the ecosystem's physical elements were in place – grass, trees, rivers and a lake – it needed animals to function properly.
"If you don't have the herbivores eating the grass, the grass is not healthy," explains Carr. "And if you don't have herbivores, then you don't have carnivores. And if you don't have hippos in the water, the water doesn't have the right chemistry. Because hippos go out at night and eat grass and then they use the river as their bathroom, bringing nutrients into the water. Which sustains fish and insects. And if you don't have fish and insects in your river, then you won't have birds in your trees."
The first step towards rebooting Gorongosa's ecosystem was to make it safe for animals. The project hired hundreds of rangers to defend it against poachers. Tens of thousands of traps and wire snares were removed. The next step was to import herbivores. Between 2006 and 2008, 85 buffalo, 180 wildebeest, six elephants and five hippopotamuses were reintroduced to the park. They mainly came from South Africa, travelling thousands of kilometres by truck.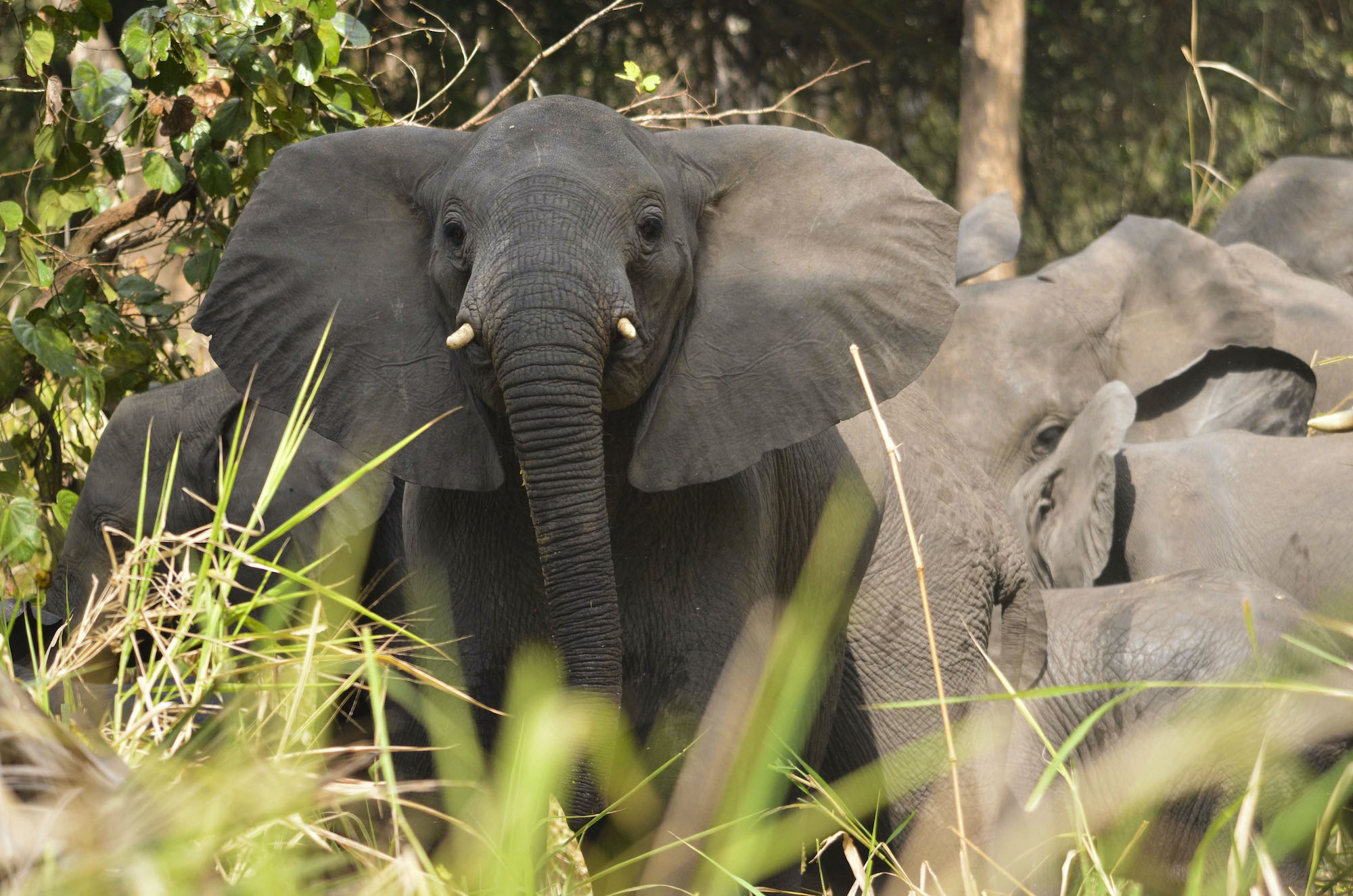 Animal reintroduction is a "pretty complicated" process, admits Carr. Just getting permission to transport what are often endangered species across international borders is no mean feat. African buffalo, for example, are not docile cattle and baulk at the prospect of climbing into an enclosed space. "Buffalo might actually kill each other on the way up," Carr says. "And zebras [reintroduced in 2013] are remarkably feisty."
In 2011, the first lot of carnivores arrived: four cheetahs, also from South Africa. Wild dogs, leopards and hyenas followed. Lions, much to everyone's delight, reintroduced themselves as numbers of their natural prey grew. The 2022 aerial survey noted 620 elephants, 964 hippos, 41 zebras and 1,465 buffalo – still a far cry from Gorongosa's heyday, but proof that the park's inhabitants are reproducing and dying at healthy rates. The day after speaking with Macao Magazine, the park obtained eight jackals.
As new animals adjust to the park, Gorongosa's human communities – subsistence farmers in the 10-kilometre-wide strip of land surrounding the park, called the Buffer Zone – are adjusting to the animals. It's a challenge. Thirty-two-year-old Larissa Sousa, the park's spokeswoman, puts it starkly: "Mozambicans didn't have access to the park in its early days. Wait. Let me rephrase that. Black Mozambicans didn't have access. In the 1960s, only white people could enjoy the famous paradise that Gorongosa was."
These are some of the attitudes the Gorongosa Restoration Project is working to transform. "It's a step-by-step process to turn communities into stewards for these conservation efforts," says Sousa, noting that the Buffer Zone got its name through being the first line of defence against poachers (a growing issue now that animal numbers are rising). "At the start, a lot of people referred to Gorongosa as 'your park' [as in, management's], because they didn't see how being involved could benefit them. So, we are doing a lot to help them understand that Gorongosa is for every Mozambican and that everyone actually owns this park. If they help protect it, tourists will come. And 20 percent of the park's profits go directly to local communities."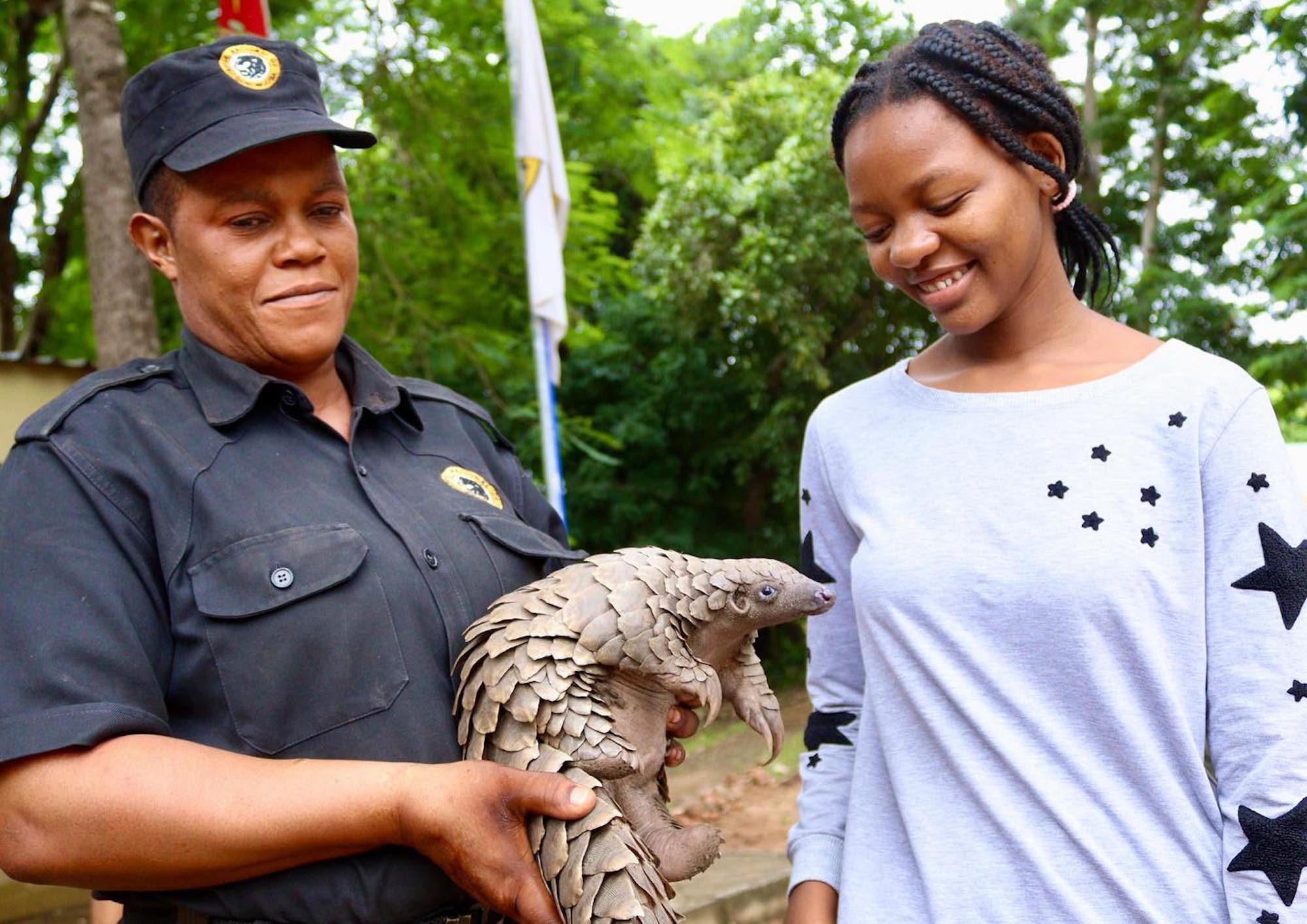 One sign their efforts are working is that Buffer Zone residents have started handing over critically endangered pangolins to Gorongosa's Pangolin Rehabilitation Centre. In other words, acting as partners in protecting the park's precious wildlife; these spaniel-sized animals are the most trafficked mammal on earth due to their scales' perceived medicinal value.
Without locals on board, the park couldn't operate. Without the park, local poverty would be all the more intractable. Alongside its health and education initiatives, the park is one of the biggest employers in Sofala Province. The Gorongosa Restoration Project has also launched new industries, like coffee production. Coffee plantations provide a new income stream for more than 800 local farmers, while playing a major role in reforesting Mount Gorongosa.
Girls Club is another example of the park's people-centred conservation. It's Sousa's baby; she's led the extracurricular programme since its official launch in 2017. Broadly, Girls Club exists to empower girls by keeping them in school, and out of early marriages.
Education is key to breaking the cycle of poverty as it enables girls to earn money throughout their lives.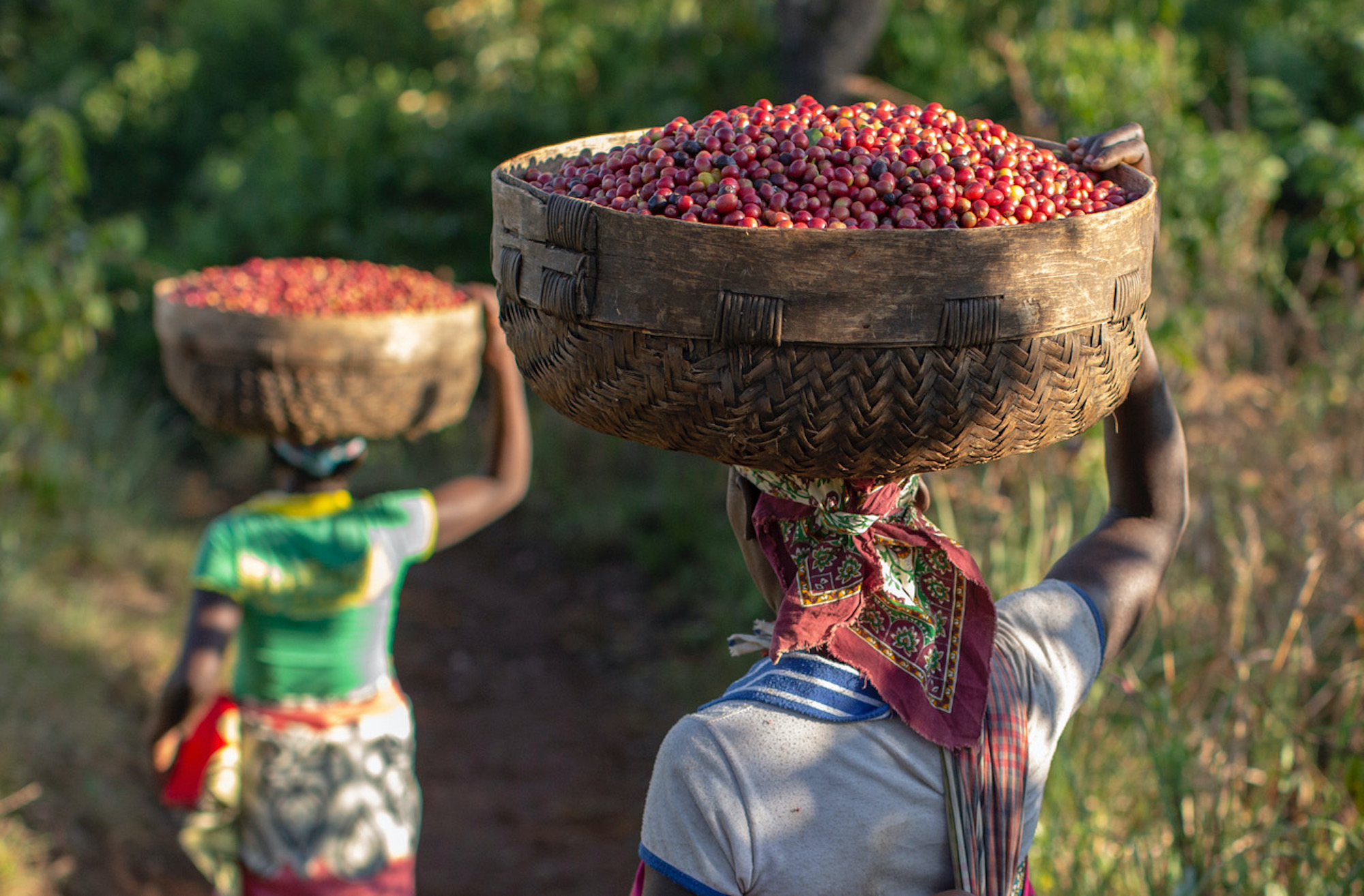 There are currently 92 Girls Clubs, with 40 girls each. While boys are encouraged to play sports like soccer, girls are expected to spend their time helping out around the home. This is something Girls Club has changed – though Sousa acknowledges it wasn't easy. No one came to watch the first girls-only soccer tournament she organised: "The dads were all like, 'No! Girls cannot wear shorts!'" she recalls. So, she convinced a handful of community leaders to show up. With them on board, wary fathers followed. Now Sousa describes the enthusiastic support for girls' matches as "one of the most beautiful things I've ever seen."
Opportunities for Mozambican women and girls is a very personal subject for Sousa. Having grown up in a Mozambican family that valued education above all else, she knows what it feels like to have the world as her oyster. "Wonderful" is how she describes it. Sousa's parents worked hard, long hours to send her to an English-language international high school in Chimoio, her hometown. Her dad was employed by a Finnish company, and one of his colleagues helped cover the costs of her university studies in Finland.
After five years studying and working in Europe, Sousa returned to Mozambique. She met Carr while working on her master's thesis – and he asked whether she'd be interested in running Gorongosa's Girls Club. Sousa said yes. "Mozambique has been independent for 40 years now, but people are still living in very basic conditions," she says. "I saw this as an opportunity to help make sure there is change."
In theory, tourism helps fund the changes Gorongosa National Park is implementing. There's plenty of accommodation, from budget campsites to a luxury lodge, and activities galore. Aside from wildlife safaris, visitors can climb Mount Gorongosa, cross a river to the Buffer Zone and kick balls around with local kids, or observe the scientists based at the main Chitengo camp (where Sousa, Galante, and Carr also stay when on-site) who study everything from live elephants to ancient fossils. Beyond the park, Mozambique boasts idyllic beaches, delicious cuisine and a hospitable culture. Galante compares the country's charms to Thailand's, which welcomed nearly 40 million tourists in 2019.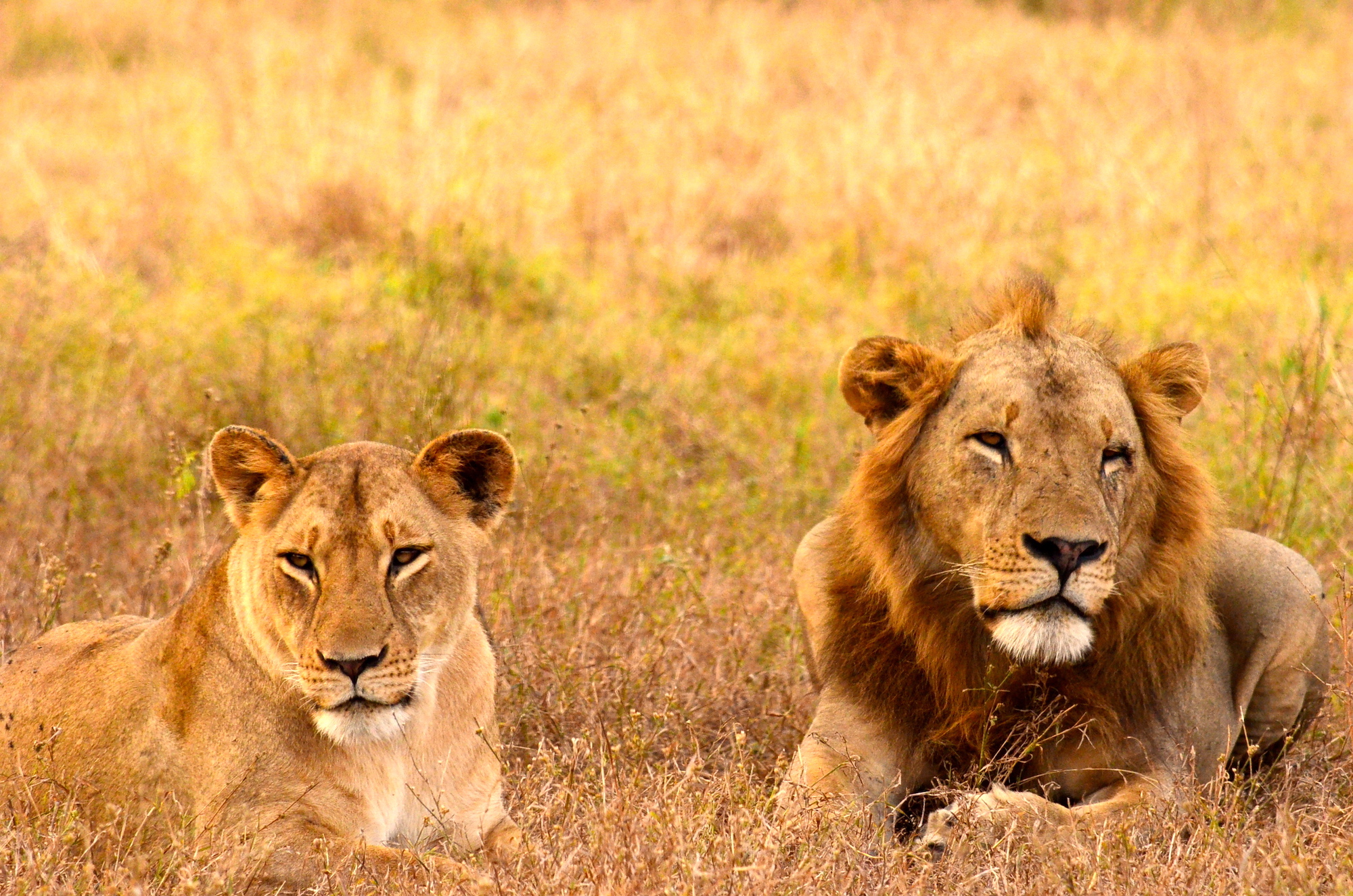 National Geographic and Condé Nast Traveller both endorsed Gorongosa as a 'must-do' experience in recent years. According to World Bank data, Mozambique welcomed just over 2 million visitors in 2019. Galante says this figure is misleading, however, as the majority arrive for non-tourism reasons. Regardless, just a few thousand people visit Gorongosa in a good year.
He believes Gorongosa will need philanthropic help for a long time yet; something the Carr Foundation is fully on board with. Galante is proud to contribute, too. For him, there's a patriotic element to the work. "Portugal made many mistakes, of course, during colonial times," Galante says. "But the Gorongosa National Park was one of the greatest things they ever did – not just for biodiversity, but because it has become a social development engine for the region."