After almost three years of disruption caused by Covid-19, Macao is gladly ushering in its post-pandemic future. On 8 January, the city fully reopened its borders to all nationalities and ended all Covid-19 related restrictions that have been in force since early 2020. The move is in line with the mainland's decision to downgrade management of the virus from a Class A-type disease to Class B.
Macao's government began revoking restrictions in earnest in late December, when Chief Executive Ho Iat Seng returned to the city after meeting with President Xi Jinping and Premier Li Keqiang in Beijing. While there, Ho received the leaders' full backing of his government's decisions regarding the fight against the pandemic.
Macao "will continue to open, and not return to the past, allowing everyone to get back to normal as quickly as possible," Ho said. "The government will fight, together with the population, the epidemic situation and overcome the difficulties."
The main difficulty has been the inevitable onslaught of Covid-19 infections and the dozens of deaths they've caused. Ahead of the city's reopening, Macao Health Services (SSM) Director Alvis Lo repeatedly warned residents to prepare for the virus to hit about 80 per cent of the population – a milestone the Special Administrative Region (SAR) reached quickly. The SSM maintained that Macao was ready for this community spread of the highly transmissible Omicron variant.
Secretary for Social Affairs and Culture Elsie Ao Ieong U has urged the population not to fear Omicron, as it's not nearly as deadly as previous variants. Omicron's relative mildness is part of the reasoning behind leaders' call to reopen the country.
Nevertheless, Ao Ieong said it was more important than ever for people to get vaccinated against Covid-19 – especially anyone elderly, frail or chronically ill. "The transmission period has come to an end but it doesn't mean the battle of Covid is also over," she said. "Our prevention centre will still keep an eye on the situation."
'Finally'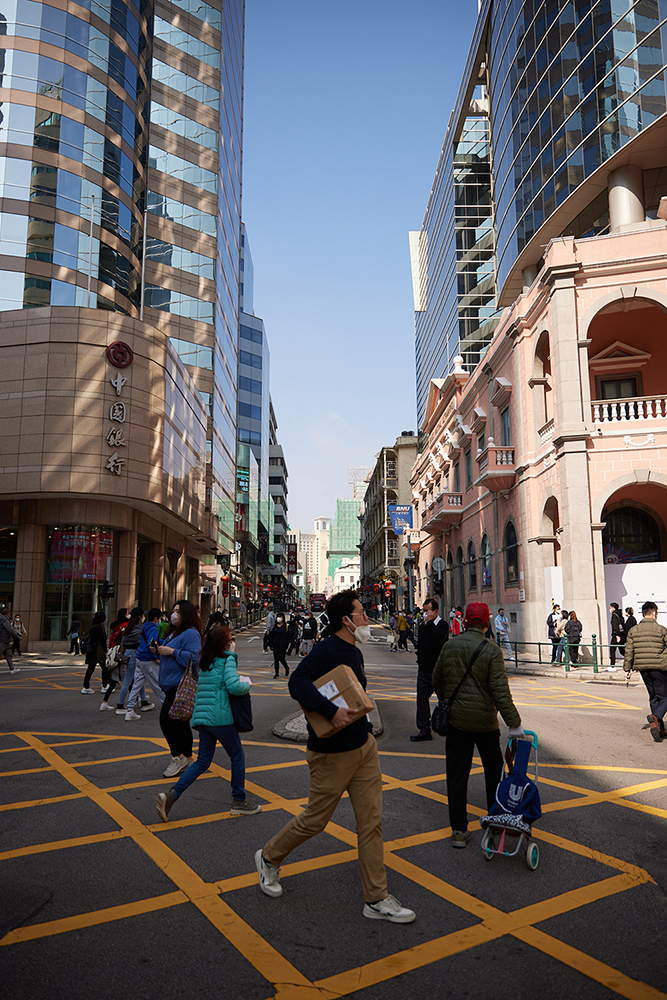 In spite of the resulting Covid-19 outbreak, Macao's reopening has been met with relief and gratitude across sectors – as well as by individuals.
"Finally, Macao can return to a normal life," said retired local resident Leandro Gonçalves. "I think that, at this moment, we cannot fail to praise the health services for what they have done over the last few years, preventing the community from being seriously affected by Covid-19. They were extreme and rigorous measures but it was for the good of the population."
Young Macanese cinematographer Sérgio Perez acknowledged that Macao's full recovery will take time, but expressed confidence in the city and its people. "Macao is more united and stronger than ever after all this," he said.
"Let's now fight hard to rebuild and bring back the magic, and show the world what we are made of. Let's regain our spotlight and show the world what makes us special. If there's anything this has proven is that we, the citizens, are damn good fighters. And we will fight back."
With regards to Macao's relatively abrupt reopening, local resident and analyst Alidad Tash said he was "glad we're going through the tunnel at this dizzying speed."
"The sooner we get through this, the sooner we'll catch up to the rest of the world."
Tash also noted that "critics" of the government claimed the city could have lifted its restrictions a year earlier, and that its transition from closed to open could have been smoother but nevertheless understands that this measure was needed to protect the population.
Returning to work and travel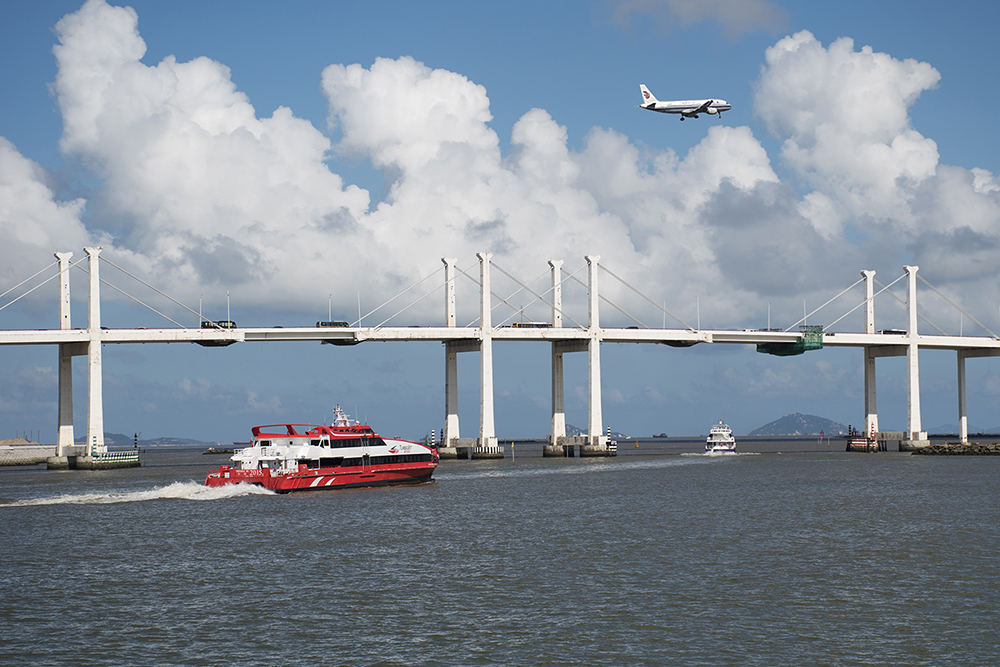 In December, Macao's government ended mass testing for the virus, replaced time-consuming nucleic acid tests (NATs) with rapid antigen tests (RATs), and ended mandatory hotel quarantines for anyone entering the city. People no longer have to show their Macao health codes in commercial premises, though they do when visiting public services such as hospitals. The government also ended spot lockdowns, where if one Covid-19 case was identified in a particular area, that whole area would go into isolation.
Around 37,000 civil servants took a step-by-step approach to returning to work throughout December and January. The six gaming concessionaires' staff also headed back to their jobs, and normal student life resumed for the city's almost 120,000 school and university students.
In late December, bus travel resumed between Macao and Hong Kong after being indefinitely paused in 2020. Thousands of people travelled between SARs immediately, in both directions. On New Year's Eve alone, for instance, 28,100 visitors from Hong Kong and the mainland entered Macao.
At the same time, Macao's airport reopened for international flights. Ferry services between Macao and Hong Kong began operating again in early January.
Checkpoints between Macao and the mainland are back to their pre-pandemic numbers of arrivals and departures. Travellers entering Macao from Hong Kong and Taiwan no longer need to test for Covid-19. However, if they intend to go to the mainland within seven days of entering Macao they must take a NAT within 48 hours before they depart. People reaching Macao by plane (including via Hong Kong International Airport) no longer face any quarantine requirements.
In response to surging demand for travel, Air Macau began operating flight routes between the SAR and Japan, Vietnam, Taiwan and Bangkok in December. Singapore and Manila are the next new destinations on its radar. The flag carrier had only flown domestically between Macao and the mainland since the pandemic began.
Tourists, particularly from the mainland and Hong Kong, are considered key to the city's economic recovery. Director of the Macao Government Tourism Office Maria Helena de Senna Fernandes said she was "extremely optimistic" about their return and what it signified for Macao.
Her sentiments were echoed by representatives from international chambers of commerce based in Macao, who issued a joint statement welcoming "the government's decision to waive mandatory hotel quarantine for arrivals from overseas, Hong Kong, and Taiwan."
Chan Chak Mo, a lawmaker and the president of United Association of Food and Beverage Merchants of Macau, admitted there were difficulties immediately after reopening – including the worst Covid-19 outbreak the city had ever experienced – but ultimately expressed confidence. "We will overcome the situation," he said. "It's a short period that we need to face for a better and bright future."
The banking and gaming sectors also voiced approval of the government's decision to reopen the city and the impact visitors would have on the city's economy. Carlos Cid Álvares, president of Banco Nacional Ultramarino (BNU) – Macao's oldest bank – welcomed the end of Covid-19 restrictions. He said the SAR's reopening would have a positive impact on banking, the economy, small and medium-sized companies, and the number of people visiting Macao.
'The light of hope'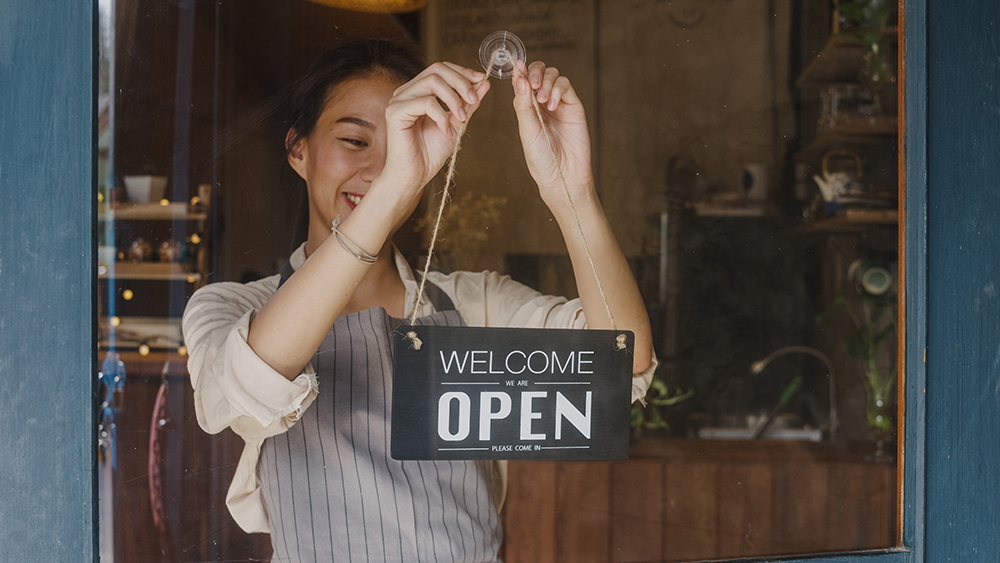 Over the past three years, while China's "Dynamic zero-Covid" policy was in force, Macao's local government supported the city's residents and businesses with around MOP 15.1 billion in subsidies, free Covid-19 vaccinations and tests, and free masks. Its aim was to protect the SAR's economy and people, and to build foundations for the recovery period that is now in progress.
While obeying Macao's heavy restrictions on personal movement did come at an economic and psychological cost, such measures ultimately prevented widespread deaths. The collective effort by Macao's health professionals coupled with the resilience of its local population during the pandemic have been praised by medical experts in China as well as abroad.
Obviously, the challenges posed by Covid-19 are not yet over. As positive cases peak in the wake of Macao's opening, the city's health services are under enormous pressure. Chief Executive Ho said, in December, that "one can already see the light of hope, but everyone still has to overcome the difficult days in order to reach the normalcy of life."
The city is poised to bounce back, however. Tourism's much-needed return, further development of the Guangdong-Macao Intensive Cooperation Zone, and initiatives set to diversify Macao's economy are all underway – shaping the path for a prosperous future.