Macao has had no COVID-19 cases in the city since the last patient was discharged on 19 May. Now it's time to get 'back to normal'.
Tuesday 19 May was a landmark day for Macao. This was the day that the last COVID-19 patient in the city was discharged from hospital. It was the last day that Macao could say there were any coronavirus cases in the territory. The public breathed a sigh of relief, celebrated the good news and then looked to the future with one purpose in mind: it was time for life in the SAR to 'get back to normal'.
Around four months ago, COVID-19 entered Macao. The city reported its first case on 22 January and braced itself for a crisis. But, thanks to the strict government measures that were enacted over the following weeks, there were only 45 cases reported between the start of the outbreak in the city and that final case. On top of that, no-one up until 21 June had died from the coronavirus in the city.
The last patient to be discharged was a 15-year-old female Macao resident who had been studying in the UK. She arrived in the city on 24 March and tested positive for COVID-19 the following day. After 56 days in hospital, she began a 14-day recovery period in isolation at the Public Health Clinical Centre in Coloane on 19 May. As of 21 May, there were still 315 people – 197 of them Macao residents – under medical observation at a hotel in the city but none of these were confirmed as COVID-19 cases.
The battle lines were drawn from day one and Macao quickly prepared for a long and arduous battle as the pandemic gripped the world – but considering the city's proximity to the Mainland, where the outbreak began, Macao and its people have done remarkably well in the face of adversity. The measures enacted by the government in response to the outbreak have been far reaching – and have, on the whole, been supported by Macao's society. One day before the first case in January, for example, the Novel Coronavirus Prevention and Co-ordination Centre was created and this became – and still is – the centre of all things COVID-19, particularly as the government has broadcast a press conference at the centre daily since day one to keep residents in the loop.
"During COVID-19, the workload for Macao's hospitals was very heavy. We did not make any mistakes, though."
Each of the government's 12 facemask distribution rounds at designated pharmacies over the past four months – at MOP 8 for a pack of 10, available to both residents and non-residents – has lasted for 10 days at a time. Each purchase has been registered and the price fixed, thus avoiding unfair hikes. The government's support has not wavered in providing this basic personal protective equipment (PPE), even going so far as to provide children's masks as well as the adult-sized ones. The facemask is now a requirement to enter most establishments.
Macao experienced two COVID-19 'waves' – and hopefully, it will experience no more. The first wave, brought over from Mainland China, in January and February, saw 10 cases in the city and then it appeared to be clearing, with government measures relaxed as a result. But the second wave began on 15 March, with all 35 cases coming from abroad, most of them returning students. At the height of the second wave, 12 government-designated hotels were being used for quarantine purposes.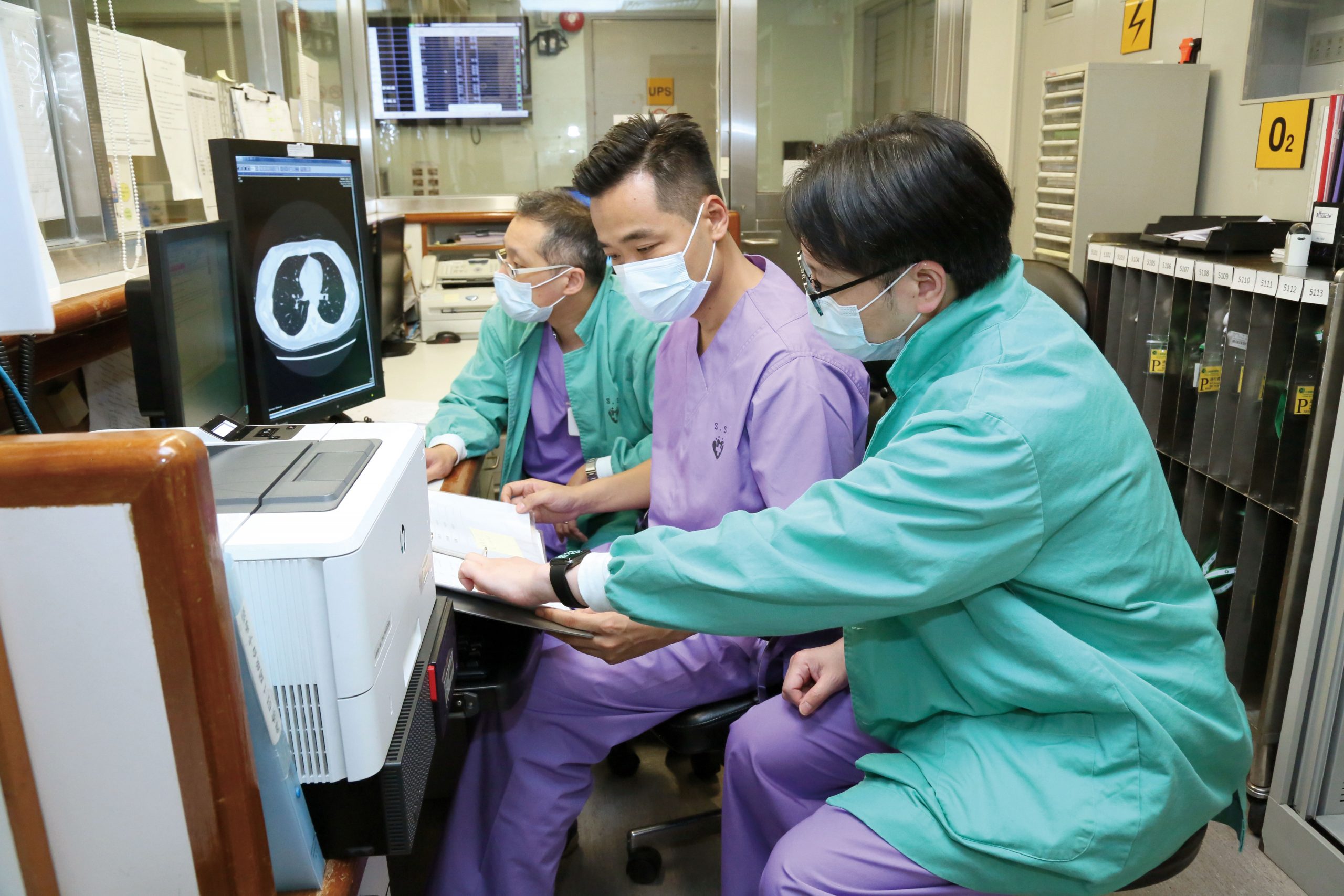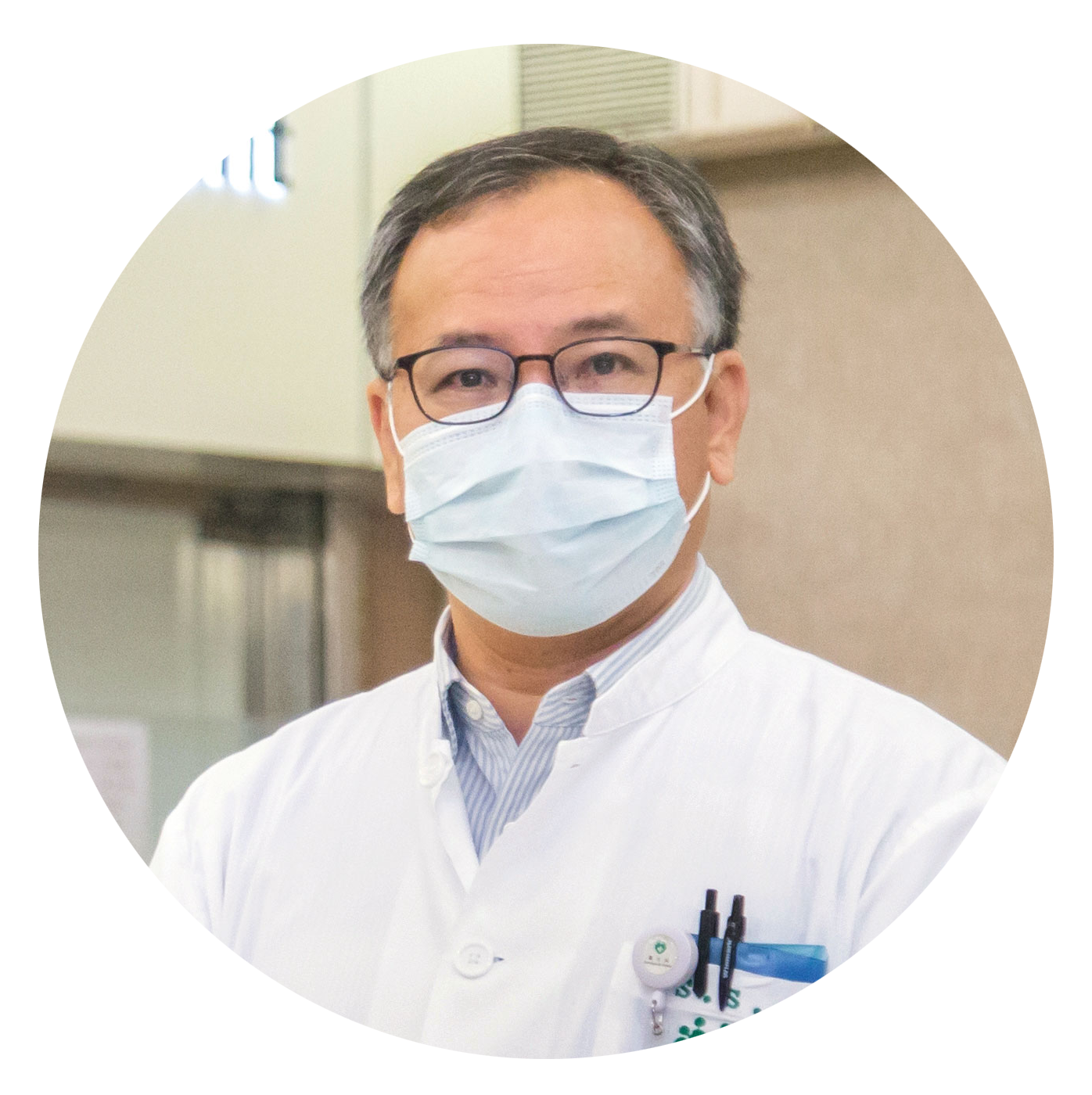 The clinical director of Macao's Conde de São Januário Hospital, Dr Lei Wai Seng, has been heavily involved with the COVID-19 cases in the SAR since the outbreak. He says that testing for the virus was done at the 12 hotels – a 'difficult' situation for his staff as they had to check all the patient details and confirm hotel room numbers before even setting foot in the hotels. "The workload was very heavy," he says. "We didn't make any mistakes and we had to work with high efficiency." Despite the challenges, Dr Lei is proud of his staff's dedication and pl­­­­eased with the results as working fast meant earlier detection, earlier isolation and earlier treatment for anyone with the virus.
Back to school
During the past four months, the government has had to make tough decisions, like ordering civil servants home unless they belong to essential departments, closing public facilities and entertainment complexes and encouraging people to stay at home. The government even closed all of Macao's gaming venues – which collectively account for about 85 per cent of the SAR's income – for 15 days, which had not been done since the city's gambling monopoly ended in 2002. Additionally, all the city's schools were closed on 30 January and children and young adults took lessons at home from then on. That's until 1 April, when tertiary institutions – such as universities and higher education colleges – became the first to resume classes for many students. They were followed around a month later by senior high and middle school students on 4 May and junior high school students on 11 May, following thousands of tests for the virus being carried out on both teachers and pupils, who were exempt from paying for the tests.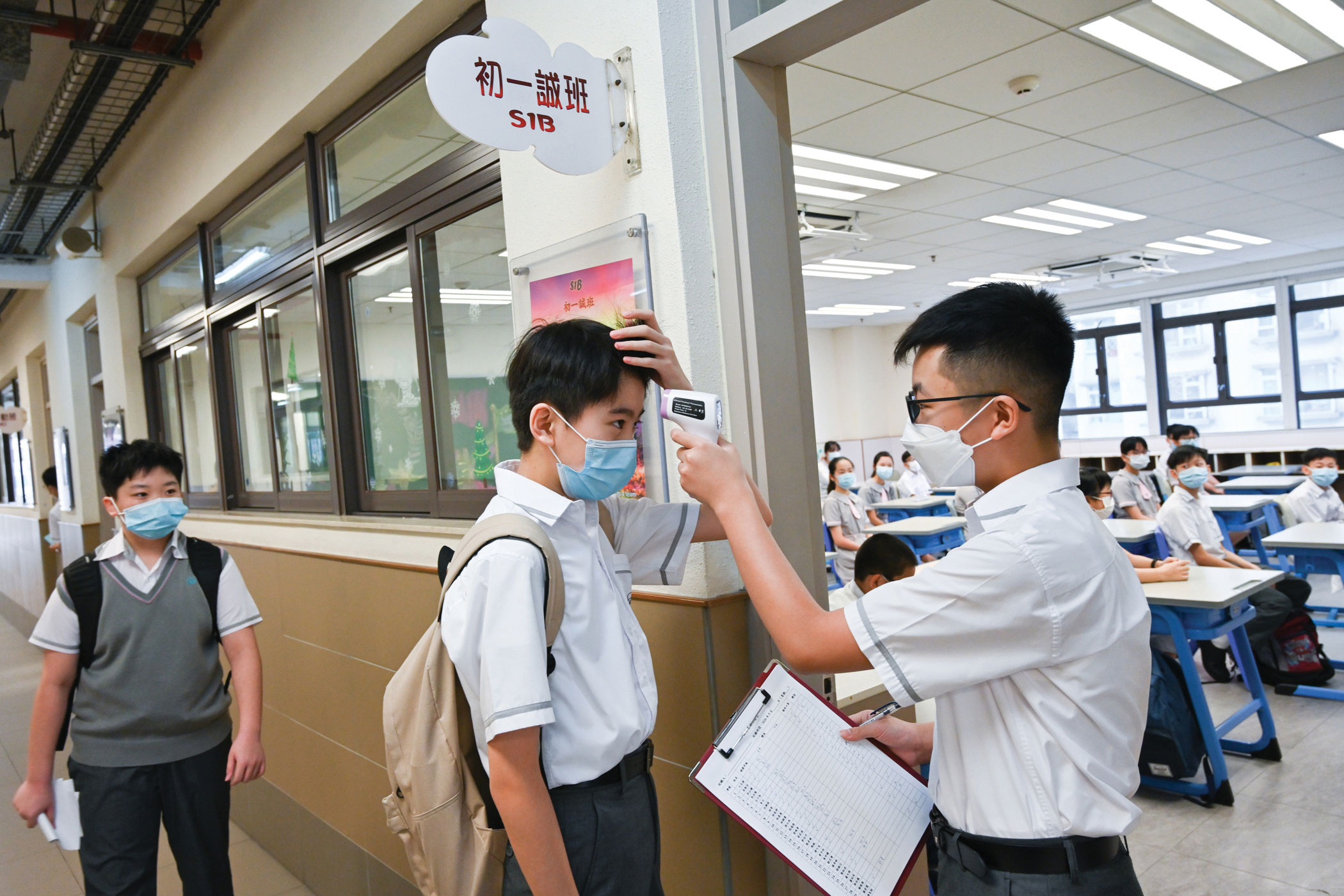 Primary schools were expected to be the next to resume classes at the end of this month and the beginning of June. Class resumption details for special needs education and kindergartens were yet to be announced but the head of the Education and Youth Affairs Bureau's (DSEJ) Education Department, Wong Ka Ki, did say the bureau 'does not rule out the possibility that kindergarten and special needs education pupils will not go back to school during the current school year'. Another clinical director of Conde de São Januário Hospital, Dr Alvis Lo Iek Long, also said during one of the city's daily press conferences on 12 May that 'considering that small children have a weaker immunity than older ones', the Social Welfare Bureau (IAS), for the time being, had no plan to re-open day nurseries.
There has been no noticeable lack of food supplies in the city since January and over the past few weeks, the traffic across Macao has also returned to normal, with bus schedules and routes being resumed. Most small businesses and restaurants have opened up again, benefitting from government tax waivers. And the government-issued smartcards which have been given to all Macao residents have also been welcomed. These cards are intended to 'promote consumption, boost the economy and stabilise employment'. Released in two phases, the first amount of MOP 3,000 (US$375) per card was usable from 1 May to 31 July, while the second injection of MOP 5,000 (US$627) per card will be made between August and December. In the first 10 days since 1 May, a total of MOP 568 million (US$71.1 million) had been spent. The daily threshold for the cards is MOP 300 (US$37.50) and they can be used by residents in restaurants, retail outlets and department stores. Altogether, the government expects to spend MOP 5.8 billion (US$727 million) for both phases combined.
No case in point
There have been no new COVID-19 cases recorded in Macao since 8 April, thanks to both the government's measures and the swift, effective action of the health services in the city. It's been such a good result that on 12 May, it was announced that a local medical team would leave the city and go to Algeria in support of the African country's fight against the virus, where the death rate was at nine per cent of all cases. The five-person team from the China International Emergency Medical Team Macao branch, which is recognised by the World Health Organisation, joined a group from Chongqing and took supplies alongside their expertise to Algeria.
That may be international news but on a more local level, up until 21 June, travelling to and from Hong Kong was still a lengthy operation. As it stood, a 'double quarantine' method was still in force at all the checkpoints between the two SARs – with the exception of those working in essential logistic services – and that means anyone going to Hong Kong must spend 14 days in quarantine on that side before spending another 14 days in quarantine in Macao on their return. However, the Guangdong, Hong Kong and Macao authorities have been in recent talks over a plan that would allow residents to move more easily between the three places.
At one point during the outbreak in Macao, a directive was given for everyone to present health declarations at border checkpoints and upon entering public premises in the city. But that was recently replaced by a simple three-colour health code that residents can show to prove what state of health they are in with regards to COVID-19. They answer some questions online and then they are given one of three colours to describe their risk – red shows high risk, yellow is medium risk and green shows little to no risk. Non-residents who get a red code can be denied entry to the SAR, while Macao residents who show red will immediately be transferred to hospital for tests.
A big thank you
Macao's Chief Executive Ho Iat Seng thanked essential workers on Labour Day – 1 May – for maintaining the everyday services required by society throughout the pandemic, adding that 'their efforts helped to ensure Macao's stability'. Ho also previously said that once it is confirmed that the pandemic has been controlled, the authorities will ask the central government to restart the Individual Visit Scheme (IVS), which was introduced in 2003 and allows Mainland Chinese people living in eligible areas of China to apply for a travel permit to visit Macao or Hong Kong individually instead of the need to be part of a tour group. "We will strengthen our local support so the gaming and tourism sectors can overcome the difficulties caused by the pandemic," said the Chief Executive last month, "[so the city can] once again receive tourists and restore the vitality and dynamism of the market."
Health Bureau director Lei Chin Ion said on 19 May, following the announcement of the city's last discharged case, that the risk of COVID-19 infection in Macao is now 'extremely low' – but the public should nevertheless remain cautious and continue with the current prevention measures as the pandemic is still 'very serious' in other countries. Secretary for Social Affairs and Culture, Ao Ieong U, also said that Macao should 'prepare for welcoming visitors again in the future' as the Macao Government Tourism Office (MGTO) has started planning for the tourism industry's revival, which will be implemented in three stages.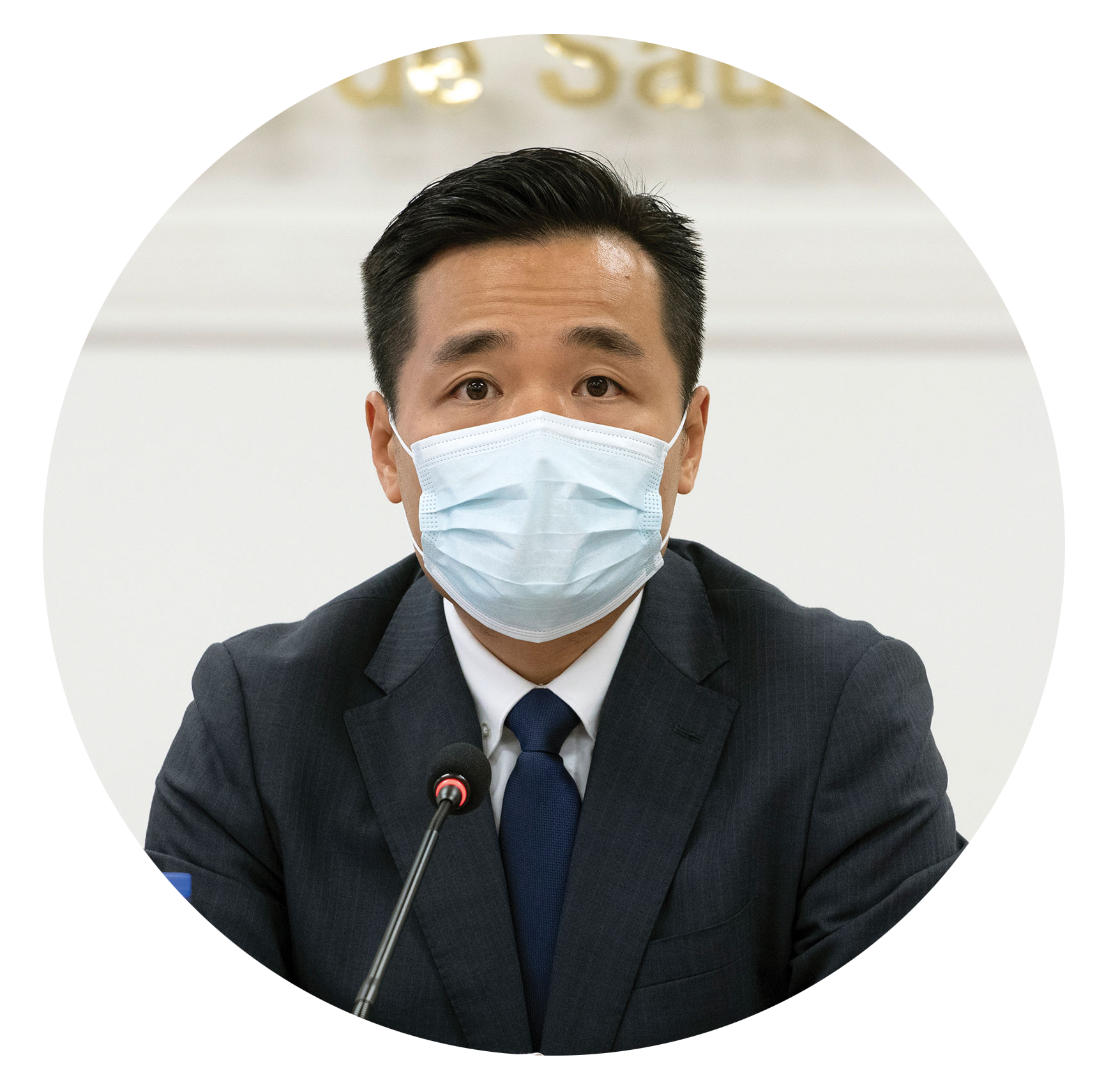 All in all – and despite the economic challenges it still has to face – Macao has seemingly swiftly overcome COVID-19. It isn't a time to rest on our laurels, though. As Dr Alvis Lo Iek Long said at a daily press conference on 14 May, the local government will continue its fight against the threat of the virus 'as a matter of routine'. He added that dealing with the government's anti-COVID-19 work will be a 'protracted war' – but he also encouraged residents not to be 'pessimistic' about this as a vaccine or treatment may be successfully developed in the future.
Even with challenges ahead, Macao has clearly been successful in battling the COVID-19 outbreak. Last month, the Chief Executive said that if the Macao community continues to stay united, he is confident of the city's prospects after COVID-19. And with the support measures already in place, no new reported cases and border movements slowly recovering, many residents in this resilient city would wholeheartedly agree with Ho Iat Seng's words.