In May, Director of the Hong Kong and Macao Affairs Office (HKMAO) Xia Baolong spent four days in the Special Administrative Region (SAR), meeting with local leaders and touring the city.
Xia's first event, on 23 May, was a meeting at the Government Guest House. The heads of Macao's legislative and judicial bodies, as well as four policy secretaries, were also in attendance. There, the 70-year-old director congratulated Ho for several "breakthrough" achievements of the implementation of "One Country, Two Systems", then raised six "requirements" – or areas to work on.
Ho's efforts to safeguard national security were praised, with Xia noting that the Macao Legislative Assembly had recently passed a bill amending an existing national security law.
He said Macao's government needed to strengthen national security education, and encourage residents to "resolutely" fight any forces attempting to undermine the SAR's prosperity and stability.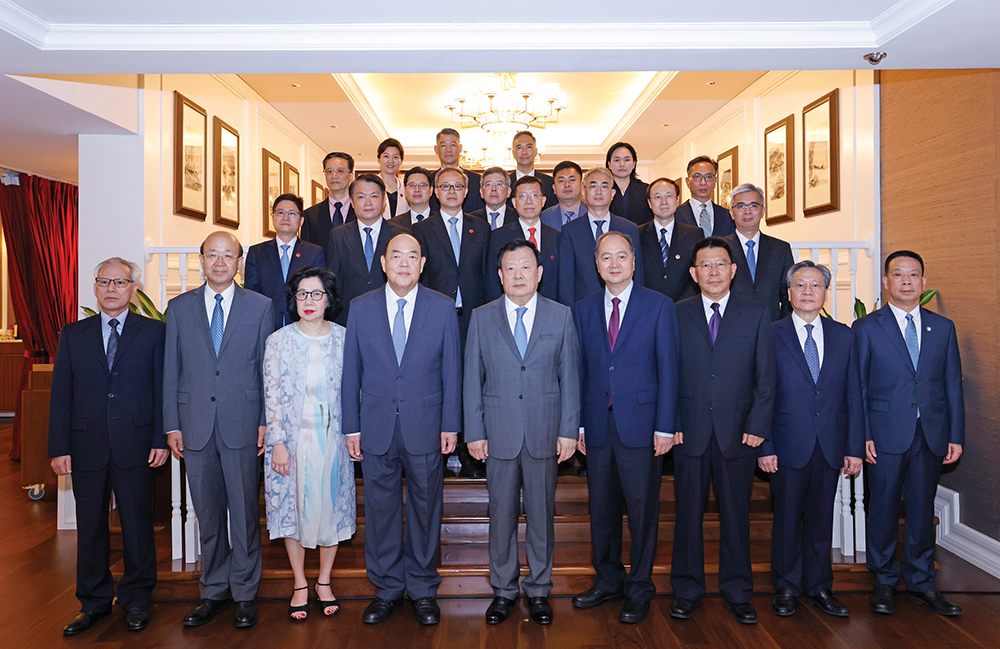 He noted the importance of protecting the SAR's constitutional order, established by the Basic Law. Part of that is the principle of "patriots governing Macao". Xia called upon civil society to firmly support its local government in amending the city's election system – to ensure that Macao's own people would continue to hold positions of power.
In addition, he told the local government to better enforce the principle of "Loving the Country and Loving Macao". Xia told his Macao compatriots to cherish the "One Country, Two Systems" principle – and reminded them that the 'One Country' component came first.
"The implementation of the 'One Country, Two Systems' principle requires the safeguarding of the nation's sovereignty, security and development interests," he said, noting that progress was being made to better integrate
Macao into the country's plan for national development.
Economic diversification is key
Xia commended Ho's government's work to stabilise Macao's economy, protect local employment, and relieve residents' financial burdens in the wake of the Covid-19 pandemic. Regarding the SAR's goal to diversify its economy, Xia said he approved of its government's "1+4" plan. The new strategy aims to promote Macao as a centre for integrated tourism and leisure, while developing four nascent industries: Big Health industry; modern financial services; high technology; and conferences and exhibitions, commerce and trade, and culture and sports.
In addition, Xia praised the government for its gaming law reform, which will help "promote the sound development of the city's gaming industry".
However, the HKMAO director also said the SAR could be making better progress. "Macao has to make greater achievements in promoting its appropriate economic diversification," he said. "It is needed to ensure Macao's long-term prosperity and stability, and is necessary for Macao to increase its economic resilience and its ability to counter potential risks."
Xia said he expects Hengqin, across the water in Zhuhai, to facilitate Macao's economic diversification. As such, he wanted to see "greater achievements" regarding Macao's participation in the Guangdong-Macao Intensive Cooperation Zone, in Hengqin. He urged the SAR to "firmly grasp the precious opportunities" offered by the cooperation zone, and to overcome any obstacles hindering its ongoing development.
Xia concluded his speech by urging Macao's government to push ahead with its drive to reform public administration using IT technology, which would improve overall governance.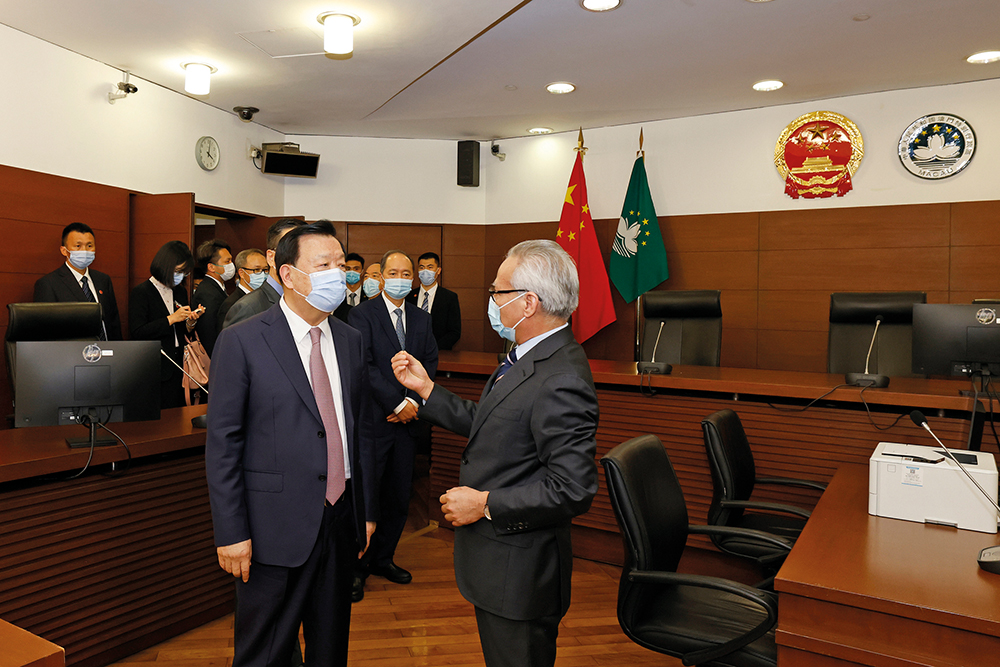 While in Macao, Xia made a thorough tour of the city – visiting the Legislative Assembly and the Court of Final Appeal, health and education facilities, two museums, a care home for senior citizens, a new public housing project, and two integrated resorts.
Xia also stopped by the Forum Macao complex to better understand the SAR's role as a business platform between China and Portuguese-speaking countries.
At the end of the visit to Macao, Xia told the local government that appropriately diversifying the city's economy "is not optional but compulsory".
Ho said that Xia's four-day visit produced "fruitful and meaningful" results for Macao's development, pledging that the local government will certainly promote Macao's sustainable development in compliance with the requirements raised by the HKMAO director. Ho also said that Xia "highly praised" Macao's work on safeguarding national security and said that the central authorities are paying close attention to whether the city's gaming operators are fulfilling their respective promises to develop new non-gaming projects.