Macao stands at a pivotal juncture in its development. The Greater Bay Area is growing, its economy is transforming and Macao, an historic bridge between East and West, has an opportunity to go from strength to strength by tapping into the incredible potential of technology.
This was the sentiment shared by Chief Executive Ho Iat Seng in his opening remarks at the BEYOND International Technology and Innovation Expo 2023, held at an integrated resort in Macao from 10-12 May.
Macao's top official kicked off the three-day event – which brought together hundreds of speakers, panellists and exhibitors in the fields of sustainability, healthcare and consumer technology – with a rousing speech that emphasised the increasing importance of technology to the city.
"Innovation and technology have become the brand-new name card of Macao," said the chief executive, thanks to "effort from the industry and support from the country."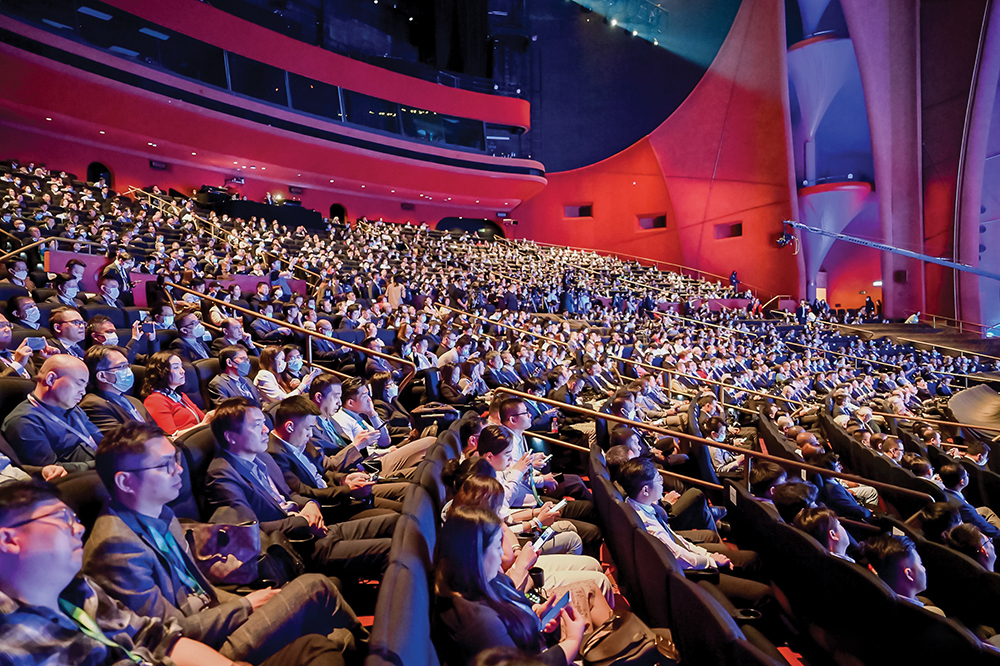 In his remarks, Ho also highlighted the government's new economic diversification strategy, 1+4 – an approach aimed at advancing the tourism and leisure industries while also developing the fields of big health, hi-tech, modern finance, and conventions and exhibitions including culture and sports.
Above all, however, Ho expressed confidence about a broader goal.
The world, he added, is undergoing "profound changes", including an "inevitable" technological revolution, and Asia should be "more open-minded" in its exchanges and cooperation with other regions to raise the standard of living for everyone. In this era of great change, he said Macao has an opportunity not only to advance its own technological ecosystem, but also to attract top global talent to work in Macao, create a more sustainable future society and contribute to the city's economic evolution.
Positioning the Greater Bay Area for global impact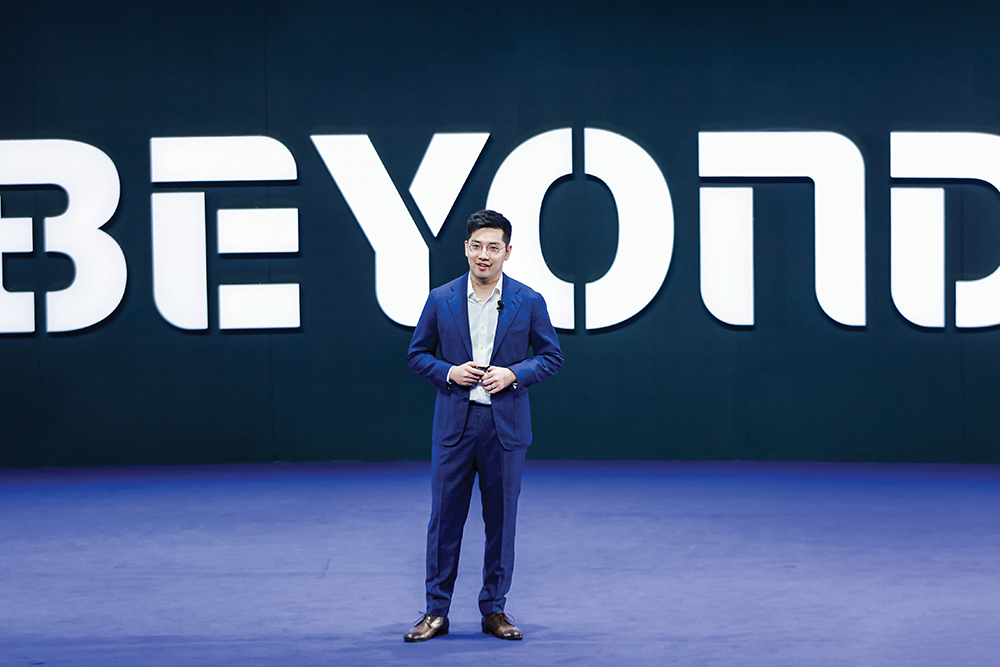 The chief executive's remarks set the tone for BEYOND, which aims to become Asia's leading international tech expo. Other keynote speakers echoed Ho's optimism.
Governor of Guangdong Province Wang Weizhong emphasised the importance of technology in the Greater Bay Area (GBA). "It [the GBA] is the greatest opportunity in our lifetime," Wang said. President Xi Jinping, he added, had emphasised the GBA's role as "the new driving force in the development of this region" and said that it was "important to attract talent from around the globe".
The motivation to take on this challenge is clear. In his opening remarks, BEYOND co-founder Jason Ho referred to Macao "as the bridge between Asian countries and the rest of the world". BEYOND, he added, offered an opportunity to showcase the ways technology could, and should, tackle and solve global challenges by "[uniting] new friends, old friends and potential partners".
Across three days, the tech expo achieved precisely that aim.
Following the keynote addresses, Jason Ho brought four of the speakers on stage for an engaging conversation that centred on Asia's potential to lead global development in the 21st century.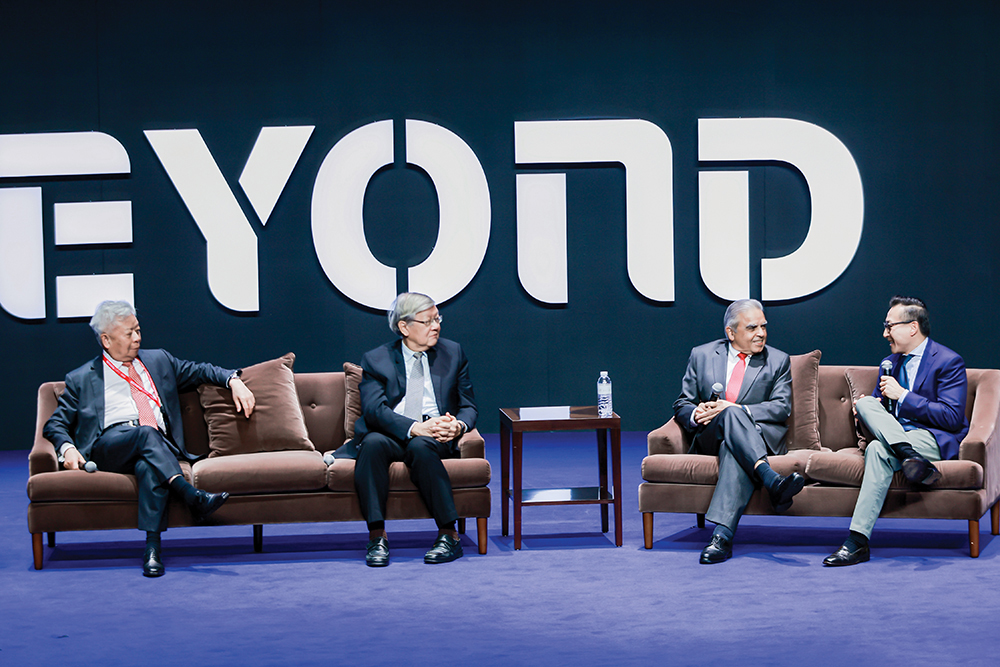 The fireside chat featured former UN Security Council President Kishore Mabhubani; Joe Tsai, executive vice-chairman of Alibaba Group and owner of the Brooklyn Nets, the American professional basketball team; Liqun Jin, president and chair of the Asian Infrastructure Investment Bank; and Andrew Sheng, chief adviser to the China Banking and Insurance Regulatory Commission. Touching on topics as pressing as the renminbi as a global currency and fostering peace in an era of instability, the four spoke frequently of the technology emerging from Macao and the mainland, especially artificial intelligence (AI).
They also discussed Macao's unique role in shaping the future. Tsai spoke of Macao's ability to be a hub for people-to-people exchange, thanks to its connections with Asia and the Western world. The renowned entrepreneur also agreed with Chief Executive Ho that Macao is well-positioned to transform its economy to one oriented on entertainment, healthcare, sustainability and technology.
Bringing the technology of the future into today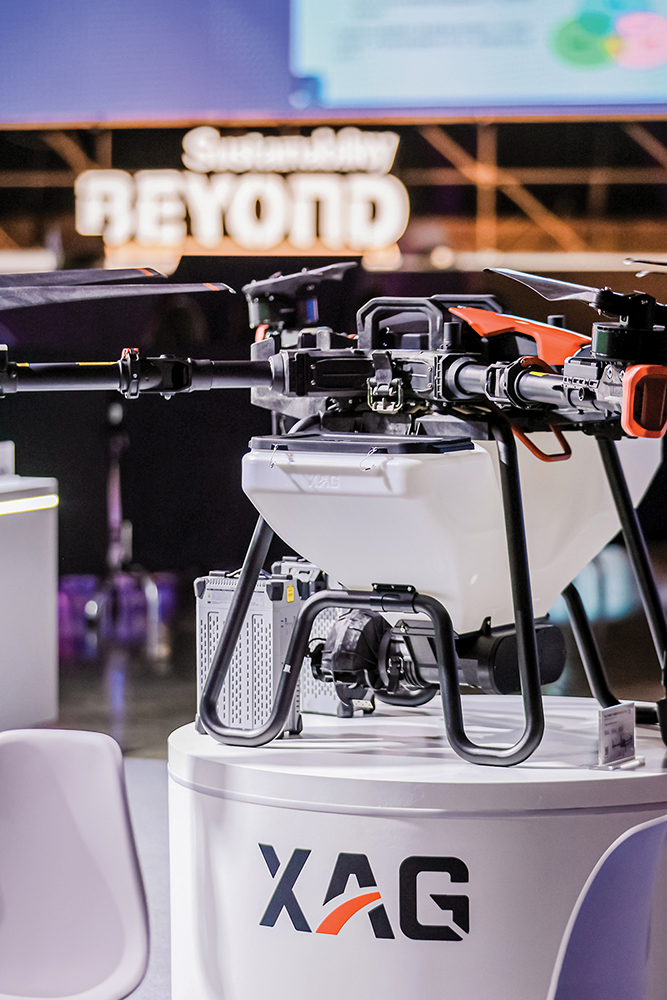 On the floor of the expo hall, hundreds of companies displayed their pioneering technologies, ranging from autonomous flying taxis to AI-powered biochips used to detect cancer. Support from major corporate players in Macao and beyond might help some of them make an impact globally.
For example, the Sands Resorts Incubation Centre, unveiled at BEYOND, enables startups to refine and develop their tech products and services at Sands' Macao properties. At the expo, the integrated resort laid out plans to partner with Parafuturo de Macau Investment and Development (PFM), the company created by the government in 2015 to support local entrepreneurs, to help bring promising projects to market.
Other corporate giants also put their weight behind tech up-and-comers at BEYOND.
Microsoft China's incubation programme, Microsoft Accelerator, took centre stage at the consumer tech forum on day two of the expo. The software firm brought 10 of its most promising startups to BEYOND to showcase their game-changing innovations – all of which were powered by AI.
"AI is growing so fast and changing the way we do things [almost daily]. The future is really exciting," said Ken Wang, CEO and founder of BOOLV, a Shenzhen-based software-as-a-service (SaaS) startup that enables users to create 15-second video ads instantly, complete with clickthrough buttons to drive social media sales.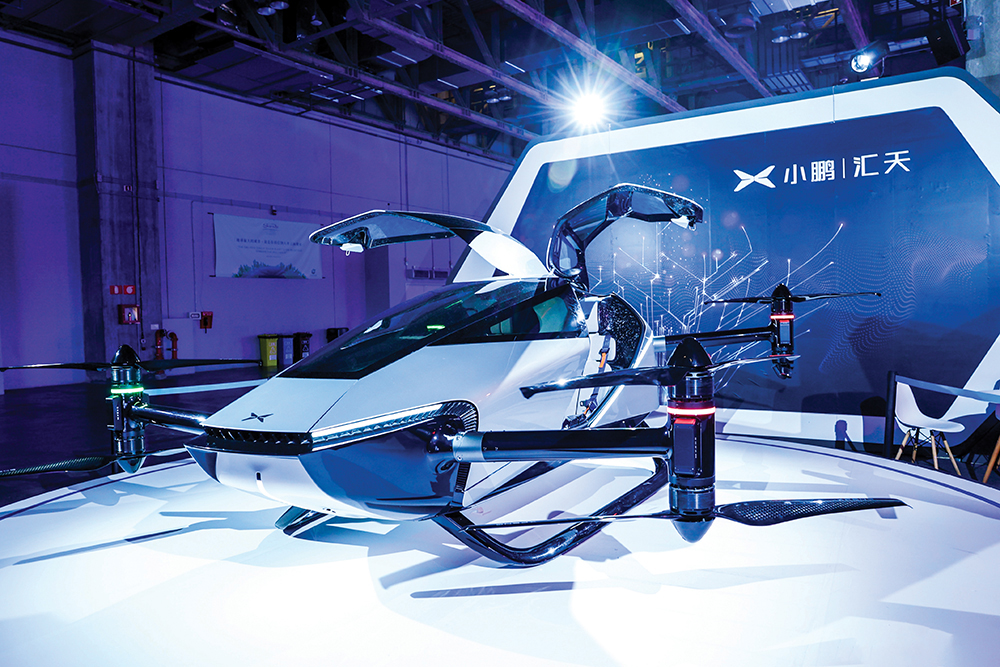 BOOLV was one of 10 startups that took stage at the consumer tech forum to discuss the role that AI and software will play in the future of human society.
In other forums at BEYOND, startups focused on sustainability and health showcased the ways technology will enable us to live better, fuller lives and improve the state of the planet.
"[Our vendors] really want to be able to tell their customers that… they do see [sustainability] as a huge impact for their own business and for everyone in the world," said Bowie Miao, project manager for Muuse, a Singapore-based start-up that provides reusable cups and lunchboxes to help cut down the use of disposable plastic at cafes and restaurants.
Startups like Muuse underpinned BEYOND's mission to encourage knowledge exchange and "promote… a better global innovation ecology".
Dr. Zhe Lin, meanwhile, reflected BEYOND's other mission of promoting Macao as a launching pad for ideas. His Cell 4D technology, which aims to distinguish cancer and other tumour cells from normal cells, was met with keen interest from investors and decision-makers throughout the event. That interest could propel the technology to the next stage of its development and impact millions globally.
"We are collaborating with researchers and hospitals in Switzerland, the UK, the mainland and Taiwan," Lin says. "Doctors are very impressed by this new technology."
Connecting Lusophone countries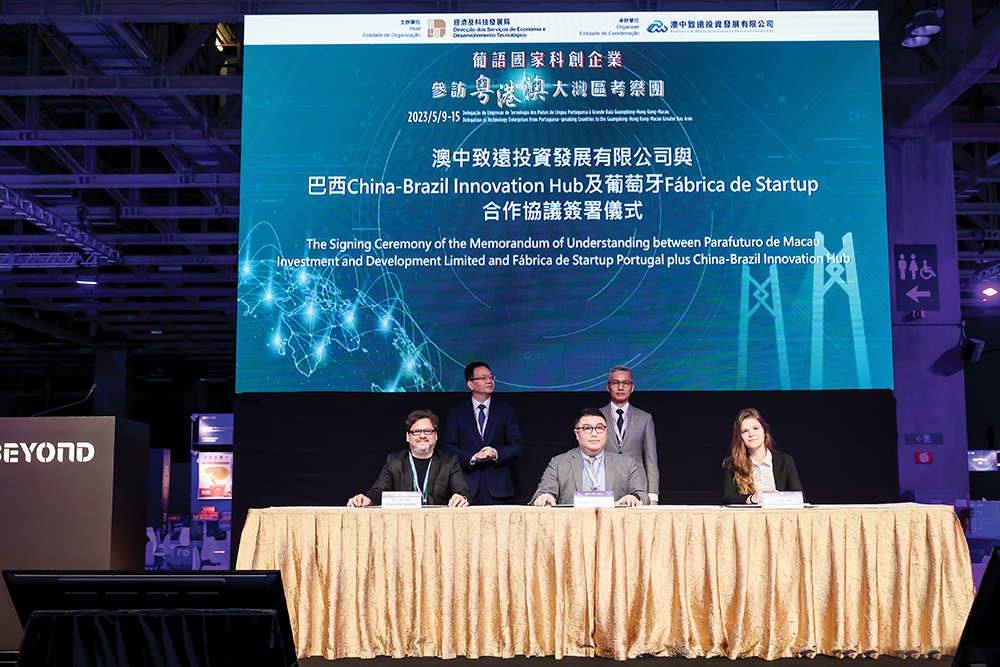 Macao's unique history has allowed it to punch above its weight in many respects. It has also endowed the city with a special role as a conduit between Portuguese-speaking, or Lusophone countries and Asia.
BEYOND allowed the city to showcase its unifying powers. The expo organised a roadshow for 10 technology companies from Brazil and Portugal, putting some of those countries' most promising enterprises on stage before Chinese and international investors.
Those included Portuguese startup Biosolvit, a biotechnology company that has developed the world's most efficient oil-absorbing materials and other products, and Key2Enable, a Brazilian digital startup that empowers people with motor and intellectual disabilities to develop their skills.
Apart from exhibiting their products and services at the expo, representatives of the 10 startups were able to connect with leaders of local enterprises and government departments in Macao, Hengqin, Zhuhai and Guangzhou. The off-site visits were organised by the Economic and Technological Development Bureau of Macau (DSEDT) and hosted by PFM.
For many, this was their first opportunity to visit China since the pandemic forced nations to shut their borders. In two cases, the opportunities paid immediate dividends.
During BEYOND, two firms – Virtuleap, a VR-powered health tech startup, and Biosolvit – announced their intentions to incorporate their business entities in Macao.
"[The visits] demonstrate the important role of Macao as a platform between China and Portuguese-speaking countries," said Tai Kin Ip, Director of DSEDT. "[They] create opportunities for Brazilian and Portuguese enterprises to meet and negotiate face-to-face with [Chinese] and international investors."
These visits represented what Macao is primed to offer investors, innovators and thought leaders as the economy diversifies. Thanks to BEYOND, many were able to appreciate Macao's distinct advantages more fully. In a world increasingly framed by technology – one that seems to be growing closer together yet further apart – collaboration and cooperation will be ever more important.
Fortunately for Macao, the ability to link people, ideas and cultures is its greatest strength, as it has been for centuries. As BEYOND proved, few destinations capture this dynamic as neatly as Macao.