Hugo Lo has always been passionate about coffee thanks to his father, who runs a coffee and food product company. When he turned 23 last year, Lo realised he was ready to turn that passion into a business.
Lo rented a 700-square-foot shop on the historical Rua das Estalagens near the Ruins of St. Paul's, and set up Chaa Caffeine & Treats. Modern, inviting and creative, the photogenic café sells specialty coffee and matcha, as well as memorable desserts like "croffles" – a cross between croissants and waffles.
As a first-time restaurateur, Lo encountered many challenges while setting up Chaa. From applying for a restaurant licence to interior design decisions and fire safety measures, one single mistake could have delayed the opening and increased costs.
Luckily, he knew where to seek support. Learning from his father's experience, Lo turned to the Investor's "One-stop Service" provided by the Macao Trade and Investment Promotion Institute (IPIM), a government department that strives to promote trade relations, attract foreign investment and diversify Macao's economy.
"Through its One-stop Service, IPIM provides a full range of support to help aspiring entrepreneurs realise their dreams, from setting up a business to expanding networks to facilitating cooperation," says Lo. "Thanks to this service, I have not only enjoyed a smooth launch of my café, but also received valuable insight and guidance for expanding my business."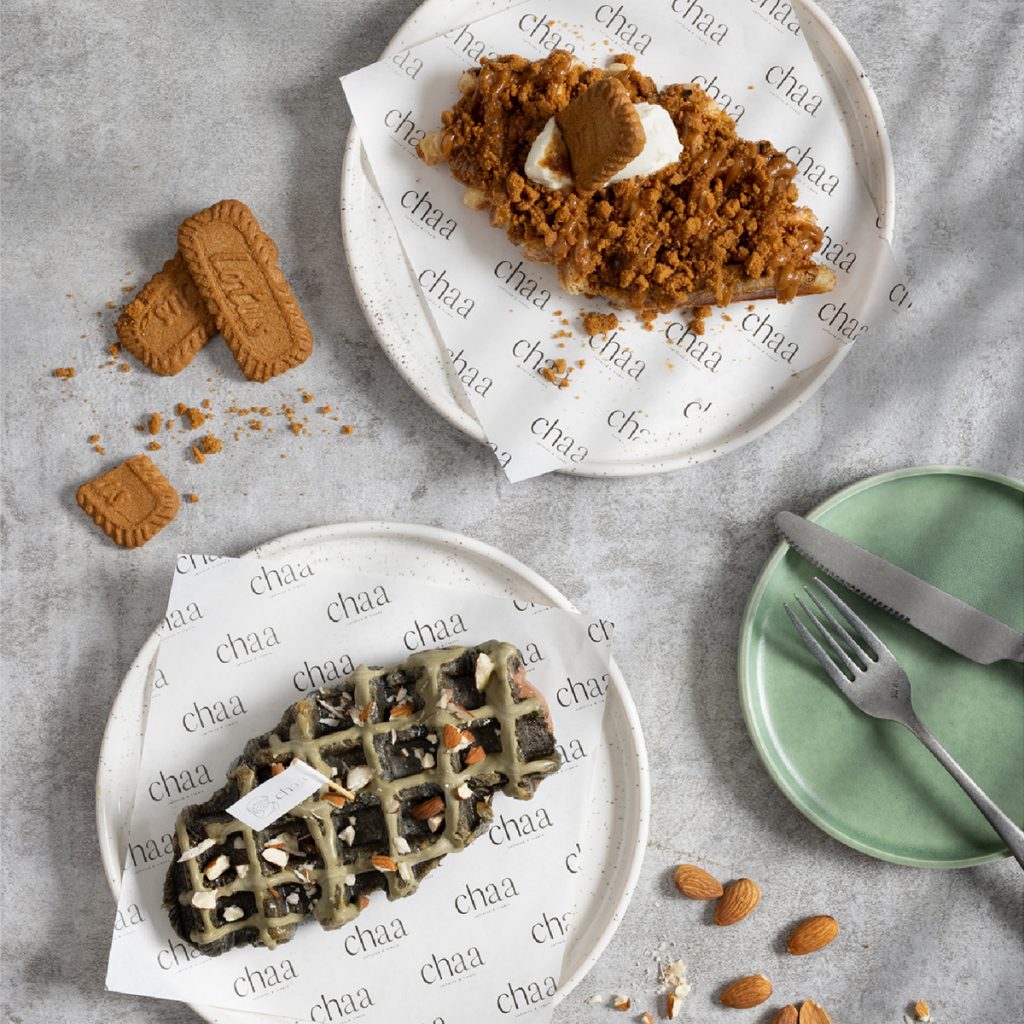 A one-stop service for all
Provided by IPIM's Investment Promotion Division, the free-to-use "One-stop Service" offers investors and entrepreneurs support throughout the business implementation process. In the first five months of 2022, the programme has supported more than 102 local enterprises across various sectors, from food and beverage services to finance, technology, tourism and entertainment. These programmes have created over 270 employment opportunities and brought a total of MOP 98 million of investment into the city.
Just like many new businesses in the city, Chaa benefited greatly from IPIM's support. According to Lo, the institute provided personal services to guide him through the cafe's set-up and launch plan. Step by step, they provided comprehensive guidance on everything from checking the kitchen layout to fire safety and hygiene standards. IPIM also answered questions about administrative procedures related to licence applications and company registration.
"IPIM consultant made sure we did everything right with the applications, checking the documents before submitting them to relevant departments for approval," says Lo, adding that IPIM even followed up on the feedback from the departments and shared advice on next steps.
"Because IPIM has a great network with every department related to restaurant licence applications, they could always get the most precise answer to every question we asked," Lo says. "This saved us a lot of time and the agony of reaching out to different departments for answers."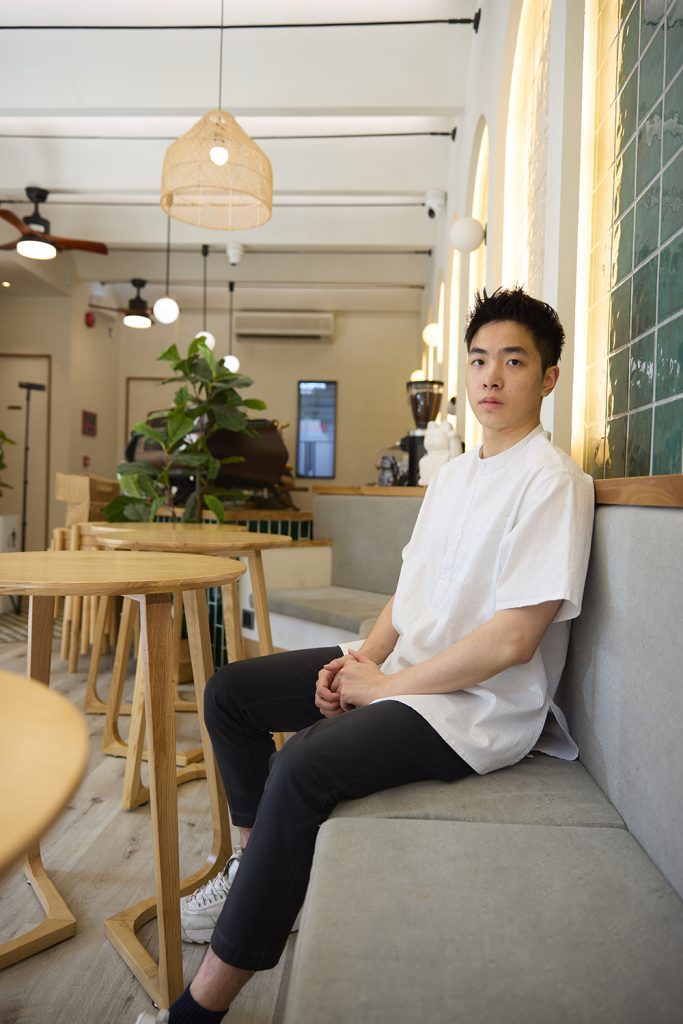 IPIM staff members also helped in the final stages of the restaurant licensing process. After six months of renovations, Lo had transformed an empty space into a cosy, youthful café where vibrant green accents liven up a contemporary cream palette. With a kitchen area of around 200 square feet and a dining area of about 500 square feet, the café can host around up to 20 guests at a time. When the renovations were complete, IPIM informed the Municipal Affairs Bureau and encouraged them to conduct a final check before approving the restaurant licence.
Chaa officially opened its doors in January this year, and has quickly become a popular gathering place among young people, who enjoy relaxing at the café over the creative dishes and drinks.
Thanks to a strong start for Chaa, Lo is already feeling ready to take his business to the next level. He has joined several business networking and sharing events hosted by IPIM, where he had the opportunity to learn how experienced business owners promote and expand their companies. What's more, Lo plans to exhibit Chaa café at the Macao International Trade and Investment Fair (MIF) in 2023. Hosted by IPIM, the annual exhibition – which is one of the city's most reputable international economic and trade events – aims to promote networking, cooperation and exchange between businesses from mainland China, Hong Kong and Macao.
Last year, the event brought together 920 on-site exhibitors and 1,100 online exhibitors from mainland China, Portugal, Hong Kong, Macao and more, covering industries such as big health, scientific and technological innovation, franchising and food and catering.
Lo is confident that MIF can help Chaa achieve its expansion goals. "We plan to bring Chaa Caffeine & Treats to the Greater Bay Area, mainly in Tier 1 cities, such as Guangzhou, so that it can reach more young people," he says. "MIF is the perfect occasion for Chaa to meet potential business partners in the region."
Growing beyond Macao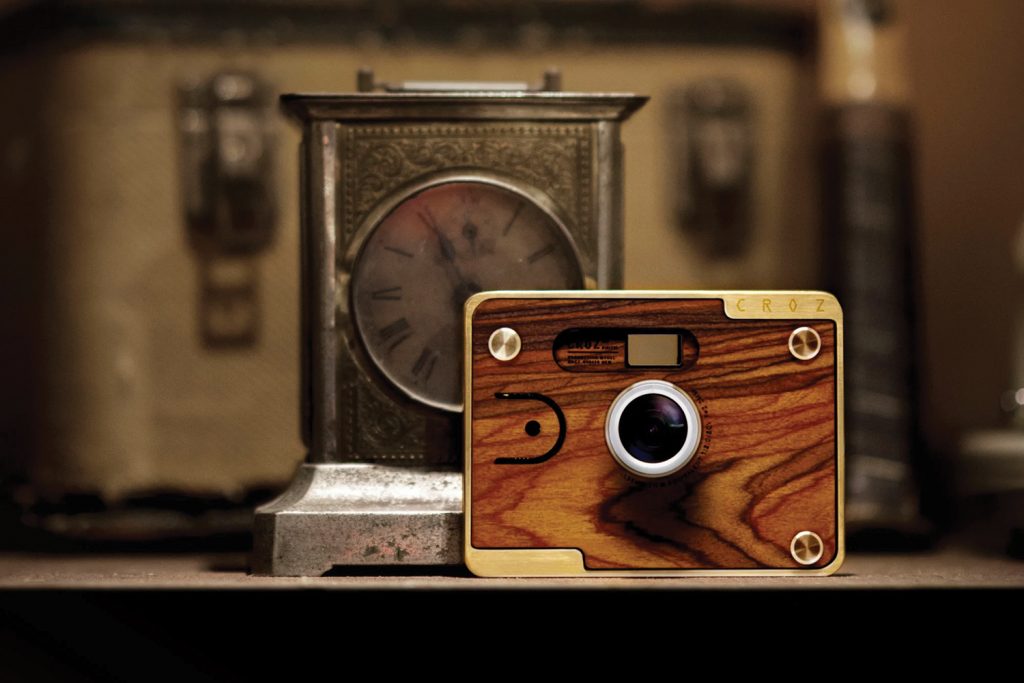 While Chaa is awaiting opportunities to expand abroad, local eco-tech company Hylé Design has been collaborating with companies outside Macao for the past five years, thanks to IPIM's business matching service.
A pioneer of circular design solutions, Hylé Design has developed several sustainable innovations. In 2016, the company pioneered CROZ, a wood-encased digital camera made from used wooden furniture. This year, Hylé Design launched Chazence, a trailblazing subsidiary that transforms used tea leaves into everyday essentials, such as takeaway containers, mobile phone cases, diffusers, furniture, and more. The company not only owns three patented technologies to upcycle tea leaves into various products, but is already working with major companies in mainland China to showcase the possibilities.
According to Wingsley Chan, marketing manager of Hylé Design, IPIM's business-matching service has helped the company expand and evolve since 2018. The service aims to support Macao enterprises grow internationally by helping them find viable business partners and explore overseas markets.
In 2021 alone, the platform facilitated 2,906 business matching opportunities (including 742 over the 'cloud'); and 2,834 opportunities at economic and trade events such as the MIF and the Guangdong Macau Fair, with 982 buyers attending. They also arranged 72 out of 83 daily business matchings, serving 113 enterprises. These connections covered a wide range of industries, including food and beverage, traditional Chinese medicine, logistics and environmental protection.
In addition to offering business-matching support, IPIM also invited Hylé Design to display its CROZ digital camera in 2018 and 2019 as part of "Macao Ideas", a permanent exhibition promoting Macao brands and products to local and foreign buyers, partners and investors.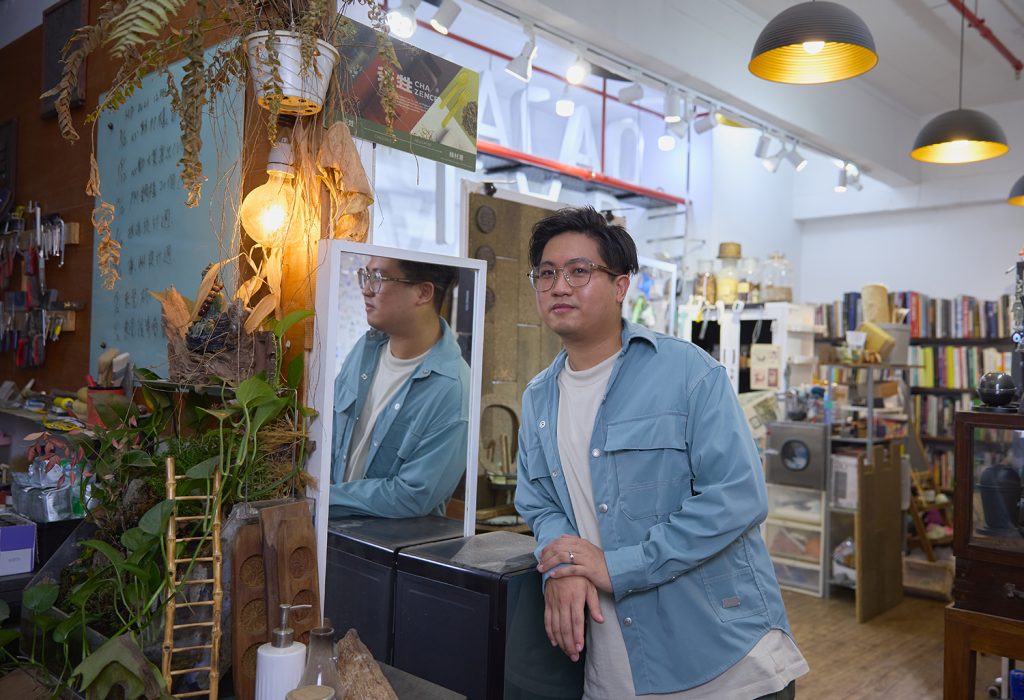 Since its launch in 2011, Macao Ideas has exhibited more than 1,800 products from over 170 Macao companies, including food, coffee beans, wine, healthcare products, clothes, shoes, jewellery, skincare products, cultural and creative design products, and handicrafts.
According to Chan, the exhibition has opened many doors for Hylé Design. "It helped us attract and connect with many brands and enterprises in Macao, such as Noble Mart Macau, MGM Macau and Sands China. This has led to opportunities to sell our products at the pop-up stores at some of these venues," says Chan.
When Hylé Design started developing Chazence in 2018, the company saw an opportunity to expand beyond Macao. "We were hoping to work with HEYTEA [one of China's most popular tea shops], because it can supply a large amount of tea waste at one time," says Calvin Sio, founder of Hylé Design. "However, as a startup in its early days, we had no idea how to get in touch with them."
IPIM opened the door. That year, IPIM shared Hylé Design's proposal with HEYTEA and encouraged the company to contact Hylé Design for further discussion. And that's exactly what HEYTEA did. Since then, Hylé Design has held several meetings with HEYTEA to provide updates on its upcycling technology and present new products made of tea waste.
After 1.5 years of discussions, Hylé Design and HEYTEA officially formed a partnership in 2019. Hylé Design set out to produce 1,000 limited-edition teacups using its patented, biodegradable tea fibres for the HEYTEA featuring designs by Japanese fashion label Fragment. Launched this April, the multi-functional matte-black cups, designed by Japanese fashion label Fragment, consist of two layers: an inner tea cup and a spherical "ball cup" which doubles as an incense diffuser.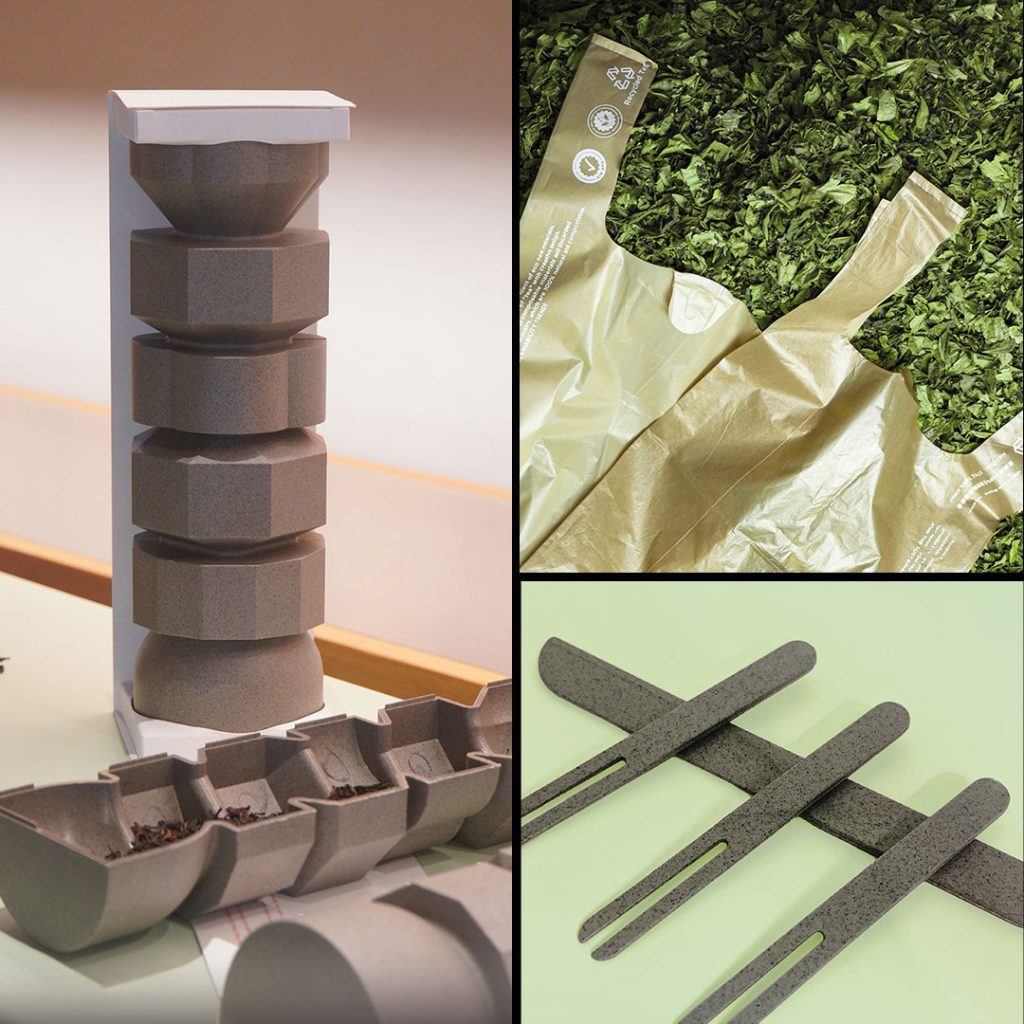 Sio says that the company has matured significantly by collaborating with HEYTEA. "To make sure that we were qualified to be its supplier, HEYTEA has arranged specialists to help us optimise our hardware facilities, such as offices and showrooms," he says. "This has helped us lay a good foundation for working with other big brands in the mainland."
Looking back to the beginning, Sio says the collaboration wouldn't have been possible without IPIM's facilitation. "Many startup companies in Macao want to take their business abroad, but they may not have the resources to do so. With a strong network locally and internationally, IPIM plays an important role in bridging local startups with overseas brands, helping them pave a way into new markets."