This April, hoping to cut fuel and maintenance costs, casino employee Rex Chiu bought a Tesla Model Y. So far, the 34-year-old is happy with his choice.
On a normal day, he says he drives one to two hours in total, and he typically only has to charge his car after five days of use. Since his company has set up around 15 charging spaces in its car park, Chiu can do that while he's at work. Conveniently, he says it takes six hours to fully charge the battery – nearly a full work day.
The money he once spent on fuel has dropped significantly, too. Before he bought an EV, he used to pay more than MOP 2,000 for fuel per month. With the introduction of EV charging fees in late July, costing consumers MOP 1.4 to MOP 4.4 per kilowatt, Chiu estimates that he needs to pay around MOP 1,000 per month to charge his car's battery.
Chiu is among many car owners who have turned to EVs in recent years. Like him, most have found that EVs offer more positives than negatives. That has driven surging demand in the budding market sector. According to the International Energy Agency, an intergovernmental organisation that helps shape energy policies, the number of electric cars on the roads worldwide was about 16.5 million by the end of 2021, triple the amount on the roads in 2018. In the mainland alone, electric car sales nearly tripled in 2021 to 3.3 million, accounting for about half of the global total.
Macao has also seen an uptick in demand for EVs. According to government statistics, the total number of EVs in the city has tripled since 2020. As of 30 April 2022, the city is home to 3,150 EVs, including 2,184 light vehicles, 457 heavy vehicles and 509 electric motorbikes.
As Macao embarks on a greener future, local leaders and consumers alike are looking to EVs. While some snags remain, including infrastructure that has not yet caught up to demand, EVs seem likely to reshape the city in the future. In many ways, the future is already here.
A greener option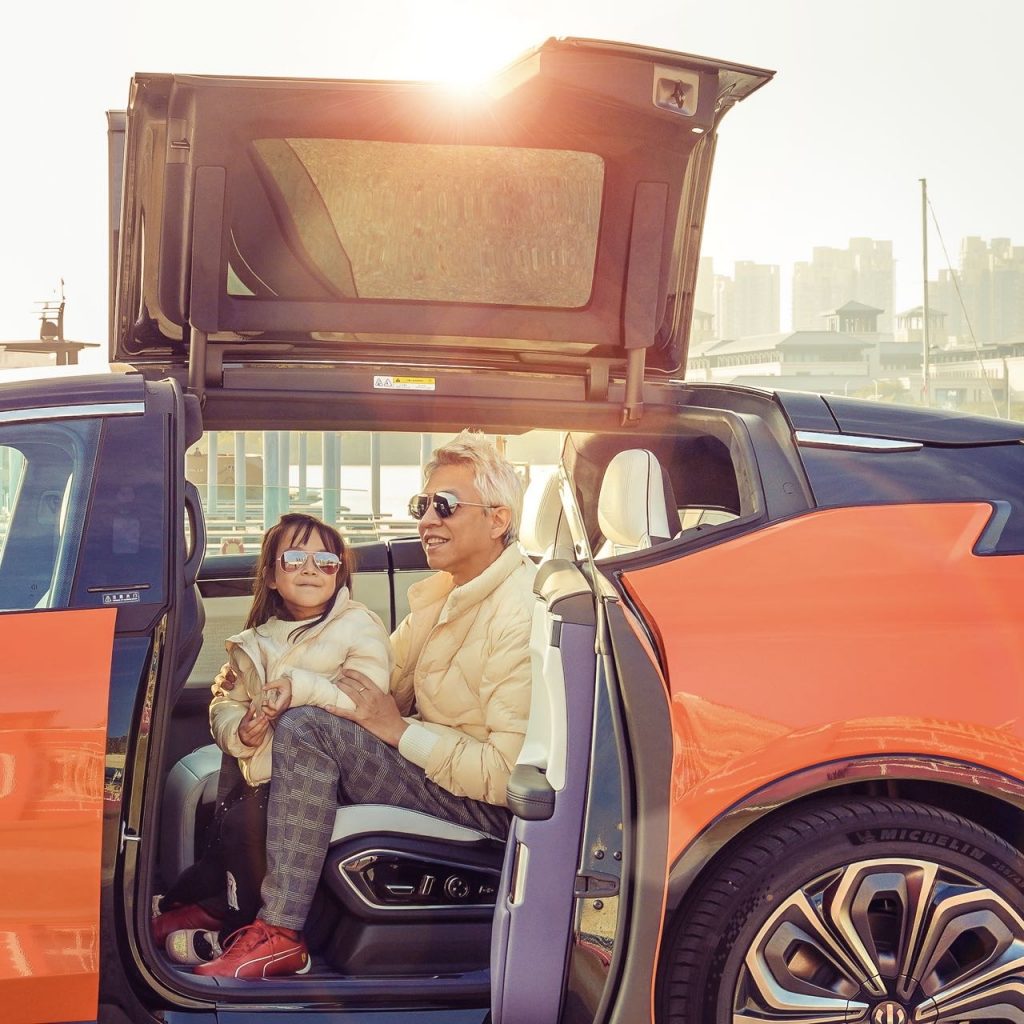 EVs are good for the environment on multiple levels. Unlike conventional vehicles that use a gasoline- or diesel-powered engine, EVs do not spew greenhouse gases like carbon dioxide and methane or other air pollutants that contribute to smog, haze and health problems into the environment.
Scientists also have found that EVs produce less carbon dioxide than petrol cars in countries or regions with higher shares of clean energy. According to a study published by the University of Cambridge in 2020, EVs are better for the climate than conventional petrol cars in 95 per cent of the world, except for the most coal-reliant countries, such as Poland. That's because when the electricity itself is powered by coal, charging becomes dirty as well.
In France, on the other hand, where the share of clean energy outranks natural resources like coal, renewables and nuclear power accounted for 19.1 per cent and 70 per cent of the country's energy mix in 2020, respectively. The average lifetime emissions from electric cars are up to 70 per cent lower than petrol cars in the country.
That is why EVs play into so many national strategies seeking to lower greenhouse gas emissions. That includes Macao. According to national targets, Macao is aiming to reduce its emissions more than 55 per cent from 2005 levels by 2025. To achieve this, the local government has launched various measures to facilitate a shift to EVs.
For instance, according to local regulations, those who purchase one of 24 approved eco-vehicle models that meet the environmental standards for gas emissions can enjoy a subsidy that covers up to 50 per cent of the motor vehicle tax, with a deduction cap due at MOP 60,000. In addition, EV owners have been exempted from licence taxes since 2016.
Next year, the government will encourage all public services (including public buses and the integrated resorts' shuttle buses) to use EVs and require all car parks in private and commercial buildings to include electric charging points. By 2025, the government plans to power 90 per cent of the city's bus fleet with clean energy and increase the number of electric taxis, too.
EVs cut waste in other ways for consumers, too. "There is less maintenance for EVs. For instance, unlike petrol cars, EVs don't need regular oil changes since it works on an electric motor," Chiu says. He also points out that regenerative braking systems typically used in EVs reduce brake wear because they capture energy the vehicle produces in motion and convert it into electricity.
However, EVs can still have a negative environmental impact. One of the main concerns lies in the production of lithium-based batteries, the most common battery type used in modern EVs. These batteries rely on raw materials like cobalt, lithium and rare earth elements. Mining cobalt, in particular, produces hazardous tailings (mine waste left after the target mineral is extracted) and slags (a by-product created when extracting metal during the smelting process) that can leach into the environment. Meanwhile, deposits of rare earth elements often contain substances that can emit radioactive water and dust.
There are ways to reduce this impact, though. For instance, environmental advocates have urged for further studies to accelerate battery reuse. Meanwhile, pilot projects in Germany and the United Kingdom have extracted lithium more sustainably by filtering it through hot brines (which form naturally due to the evaporation of saline groundwater) beneath granite rock. The technology allows over 98 per cent of the brine water to be recycled back and alleviates concerns about depleting water supplies for nearby people.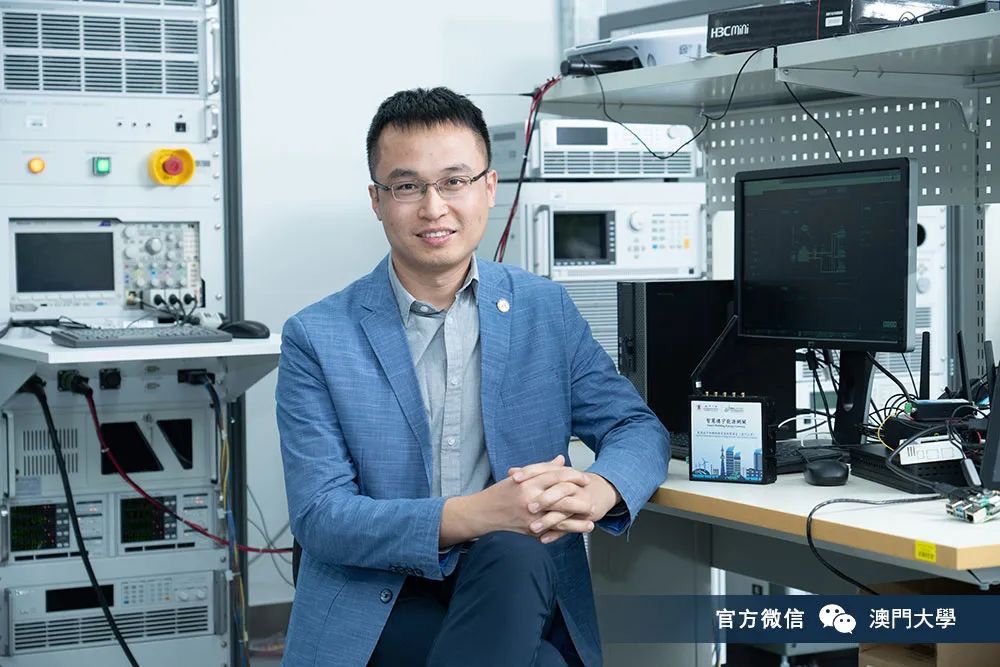 Despite the potential pitfalls, Hongcai Zhang, assistant professor in the Department of Electrical and Computer Engineering at the University of Macau, believes that EVs are a much greener option for Macao than petrol cars in the long run, since they will be increasingly powered from electricity generated from renewable energy sources.
According to the National Energy Administration of China, the share of clean and renewable energy in China's electricity generation has almost doubled over the past decade, surging from 13 per cent in 2011 to 24.3 per cent in 2020. This bodes well for Macao.
"Developing solar and wind energy has become China's core energy strategy," he says. "EVs, which run on electricity, will see lower and lower well-to-wheel emissions [all emissions related to fuel production, processing, distribution and use] in the future. As Macao depends a lot on the electricity supply by the mainland, EVs in the city will also benefit from this trend."
More brands joining the markets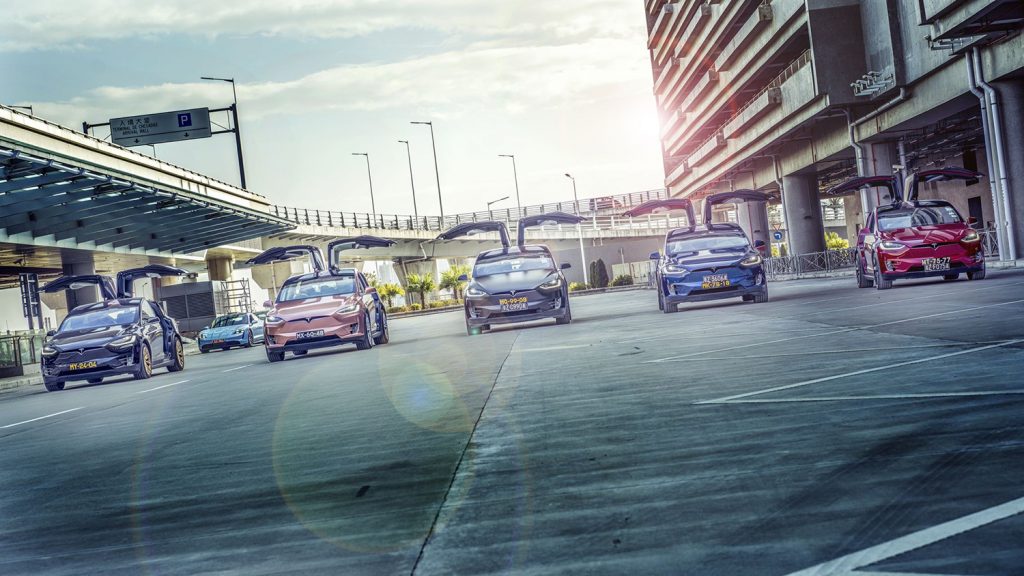 Macao is uniquely suited for EVs due to its size. In a 2021 research project, Zhang and his team found that the average Macao driver does not exceed 10,000 kilometres per year, or 27 kilometres per day. "For many families, it would be enough to charge their EVs one or two times a week," says Zhang. "EVs are perfect for a small city like Macao."
For gearheads, the overall performance of EVs is a big attraction, says Donovan Leong, president of local EV group Macau Electric Vehicles Association (MEVA). For instance, EVs have quicker acceleration than gas cars, thanks to the instant power generated by an electric motor (although gas-powered cars still have faster top-end speeds and can sustain them for longer). He adds that many EV owners enjoy being able to monitor the car's overall condition, such as its battery and range, on their built-in touchscreen dashboards.
According to Leong, since it entered the Macao market in 2016, Tesla has quickly become the most popular EV brand in the city. "First of all, Tesla provides right-hand drive models (such as Model Y and Model 3), which are more suitable for Macao drivers. Besides, it is [one of] the earliest EV brands that entered Macao markets and most chargers in local car parks are compatible with its vehicles," he says.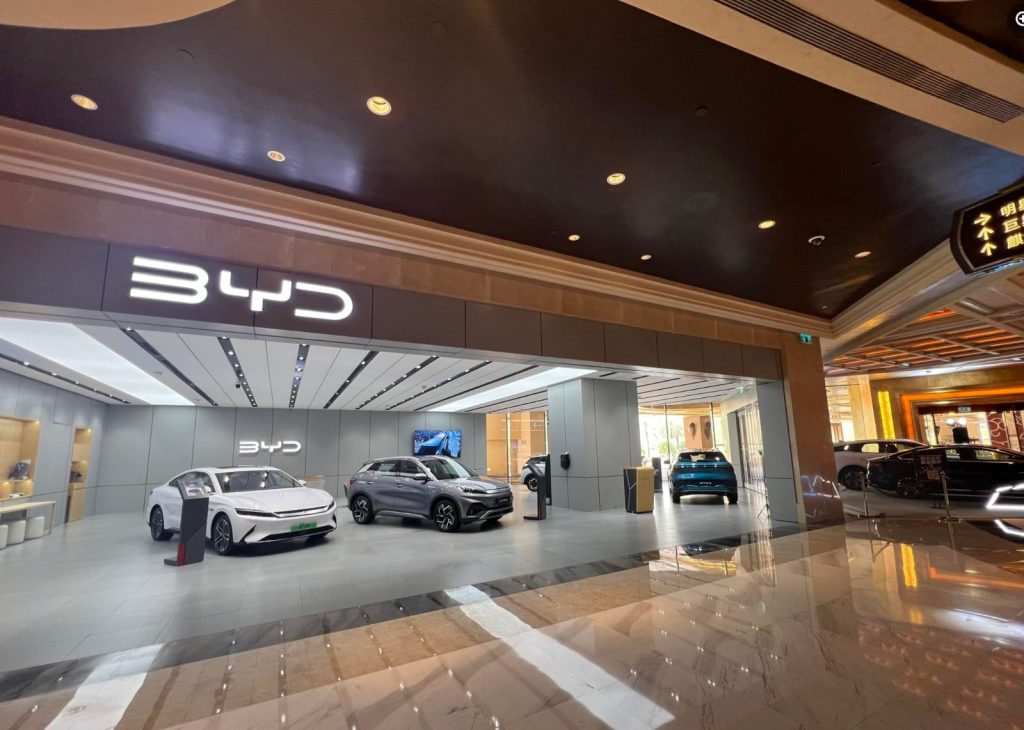 The brand also launched a service centre at Studio City in the same year to provide sales and maintenance services. The centre set up four superchargers, which take around 75 minutes to fully charge batteries. Some of the most popular models from Tesla in Macao include Model Y and Model 3, priced at about MOP 341,100 and MOP 375,100 respectively.
Leong has also noticed more and more mainland brands entering the market in the past three years. BYD Auto, the fourth largest plug-in electric vehicle company in the world, opened a service centre on Rua de Francisco Xavier Pereira in 2021 and launched ATTO 3, a standard A-class SUV priced at MOP 378,700, this April. BYD also provided the city's first fleet of electric taxis in 2018. Automobile manufacturer Nio, meanwhile, opened one-stop service centres at Lisboeta Macau and Rua Dos Pescadores in April 2022.
Long-standing global brands have also entered the marketplace. Since German automaker BMW introduced its all-electric iX3 model to Macao in 2013, many major players have upped their EV offerings in Macao, too, including BMW subsidiary MINI and Japanese giant Toyota.
A better charging system needed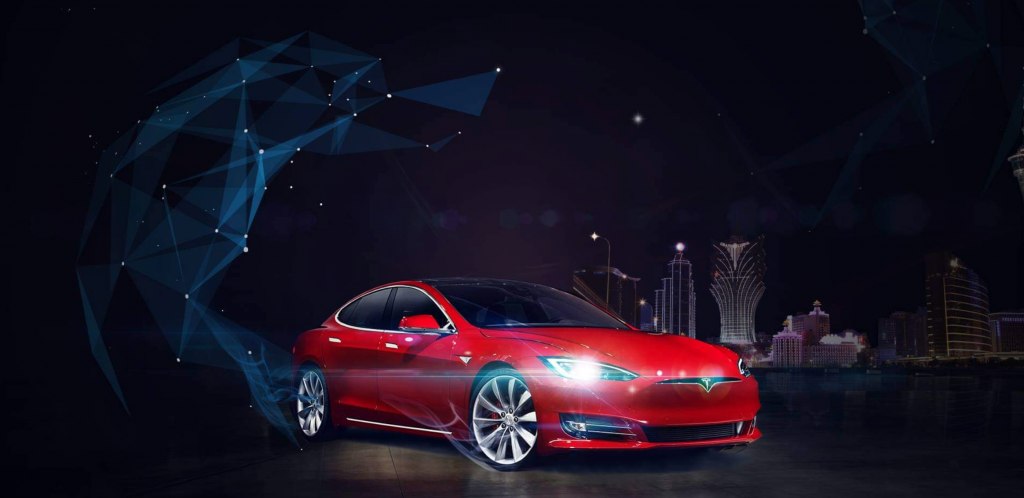 As both supply and demand for EVs continue to grow, Leong believes it's time for the city to up its game. For starters, he believes Macao needs to optimise its EV charging systems.
The city currently has 200 charging spaces across 42 public car parks and seven streets, according to the Macau Electricity Company (CEM), Macao's sole energy service provider. While most integrated hotels in the city provide EV charging spaces in their car parks, they are typically reserved for guests and team members.
EV car owners can request CEM to install charging points in residential areas, but they could face obstacles, such as opposition from building management authorities and limited voltage capacities in the buildings themselves. As a result, only 130 private charging stations have been installed in Macao over the past five years.
Leong has asked the government to help install charging stations in more public spaces and even help residents install them in private car parks. He has also suggested setting up charging stations specifically for commercial vehicles such as taxis so that the public won't have to compete with commercial vehicles for chargers.
At the moment, EV users can check the availability of charging stations through CEM's eService app. However, Leong says the app is not always reliable. "The app may show that a certain charger is available at the moment; however, it might be taken by another car owner while I am driving to the location," he laments, adding that this problem can be solved by introducing a reservation system.
The MEVA is one step ahead. The organisation is currently working with IT experts to develop an app for reserving charging spaces. It plans to conduct a trial run in two parking lots – one at a shopping mall and one inside a residential building – within the next year.
"Instead of letting car owners compete for charging space based on a first-come, first-served system, the reservation system will help them make better arrangements with their time and schedules," he explains. "As a result, this will maximise the use of each charging station, making it possible for them to serve a larger number of EVs in a day."
EV advocate Leong believes that with a better charging system and bigger availability of charging spaces, more Macao residents will be motivated to shift to an electric-powered future. But he realises there is much work to be done. Like many other scientists and EV advocates, he believes we must find a way to reduce the environmental impact of lithium batteries – perhaps by promoting the reuse or recycling of the batteries, or by finding a green solution to lithium mining.
Challenges like these lie on the road ahead for Macao. With continued progress in the EV and energy industries, the city could be seeing green soon.