For the past two decades, Macao's economy has been propelled by visitors. They flock to the integrated resorts. They come for the UNESCO-recognised architecture. They also enjoy Macanese cuisine. But few of these tourists (who numbered more than 11 million in the first half of the year alone) are aware of what drove Macao's economy prior to its 1999 handover back to China.
One of the most established drivers was shipbuilding, much of which took place around Coloane's Lai Chi Vun village. This was the last great manufacturing industry to disappear as Macao transformed itself from sleepy fishing village to glitzy entertainment destination and emerging tourism hotspot.
Since June this year, having undergone a major facelift, Lai Chi Vun's once-tumbledown shipyards are now a vibrant cultural hub merging Macao's past with its present.
Macao's golden age as a shipbuilding hub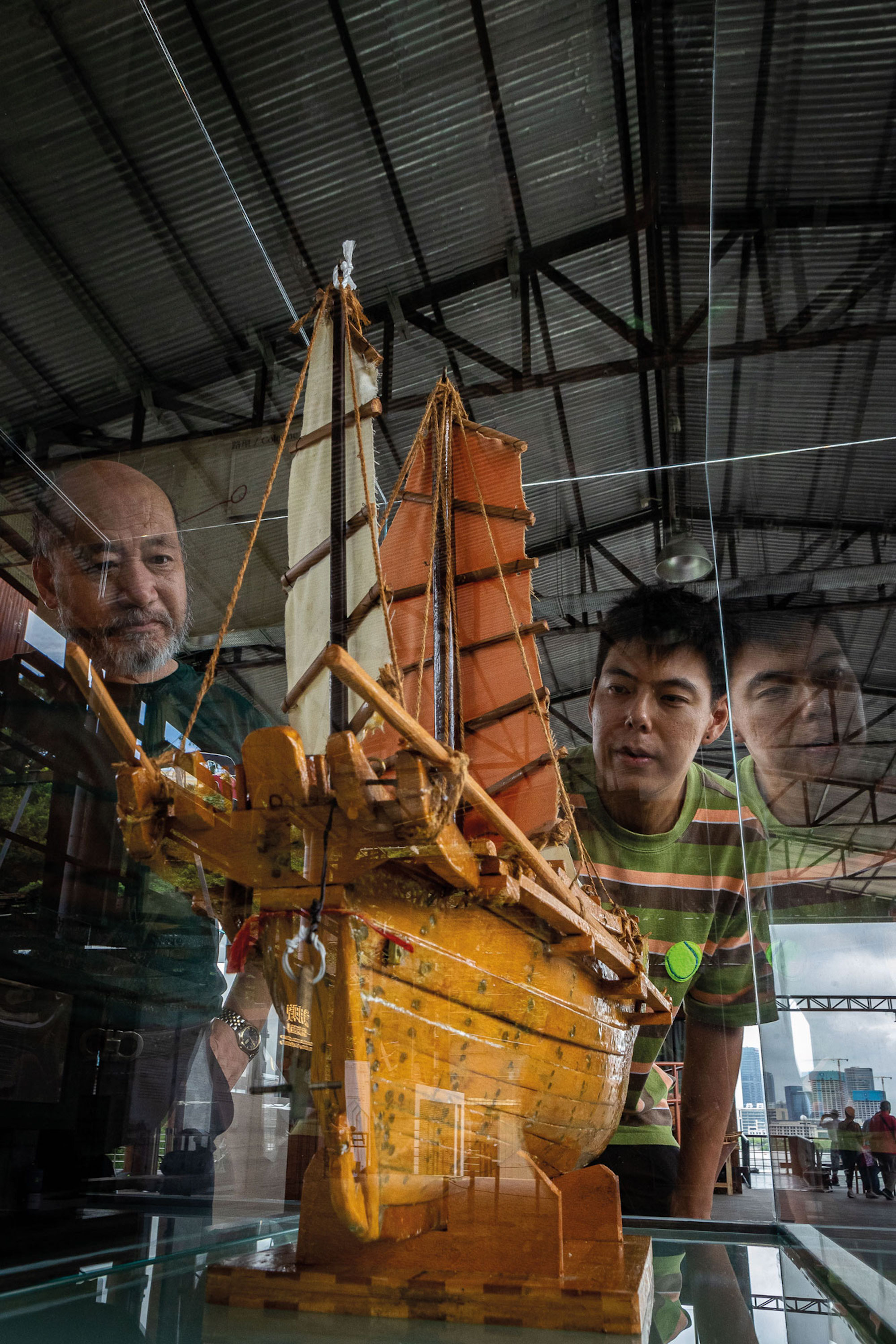 A Chinese fishing region that became a Portuguese trading base in China in the 1500s, Macao has a rich maritime history. The territory even developed its own idiosyncratic sailing boat – the lorcha – characterised by a European hull and Chinese-style sails. By the mid-1800s, Macao craftsmen were building large wooden fishing vessels for local fishermen. Their junks, shrimp boats and sampans later caught on in Hong Kong. The shipbuilding industry boomed, and generations of Macao's children grew up to become shipwrights.
Lai Chi Vun village (previously known as Lai Chi Van) began positioning itself as Macao's shipbuilding centre in the 1950s. The area used to be known for its lychee trees. These are, in fact, the village's namesake: Lai Chi Vun means 'lychee bowl' in Chinese. The bowl part comes from the shape of the bay. More than a dozen shipyards emerged there over the next few decades, usurping the orchards and employing thousands of people. Shipyards were built out of wood and metal, in parallel rows that extended out over the water; these pier-like structures were where boats were both built and repaired. Vessels hailing from Lai Chi Vun were sought-after by Hong Kong buyers for their high-quality wood (often teak) and expert craftsmanship, according to the president of the Shipyards Workers Association of Macao, Tam Kam Kwong.
"Almost everyone in Macao wanted to be part of the shipbuilding industry back then," Tam said. Like the gaming industry of today, shipbuilding was the engine of Macao's economy – and supported many smaller sectors in the city.
In its heyday, Lai Chi Vun bustled with shipwrights. Sixty-eight-year-old Leong Kam Hon was one of them, until a serious workplace injury in the late 1980s forced him to leave the industry. Shipbuilding was dangerous and tough; wrights spent their days wielding heavy materials and sharp tools. Leong was injured when an electric saw almost severed his arm.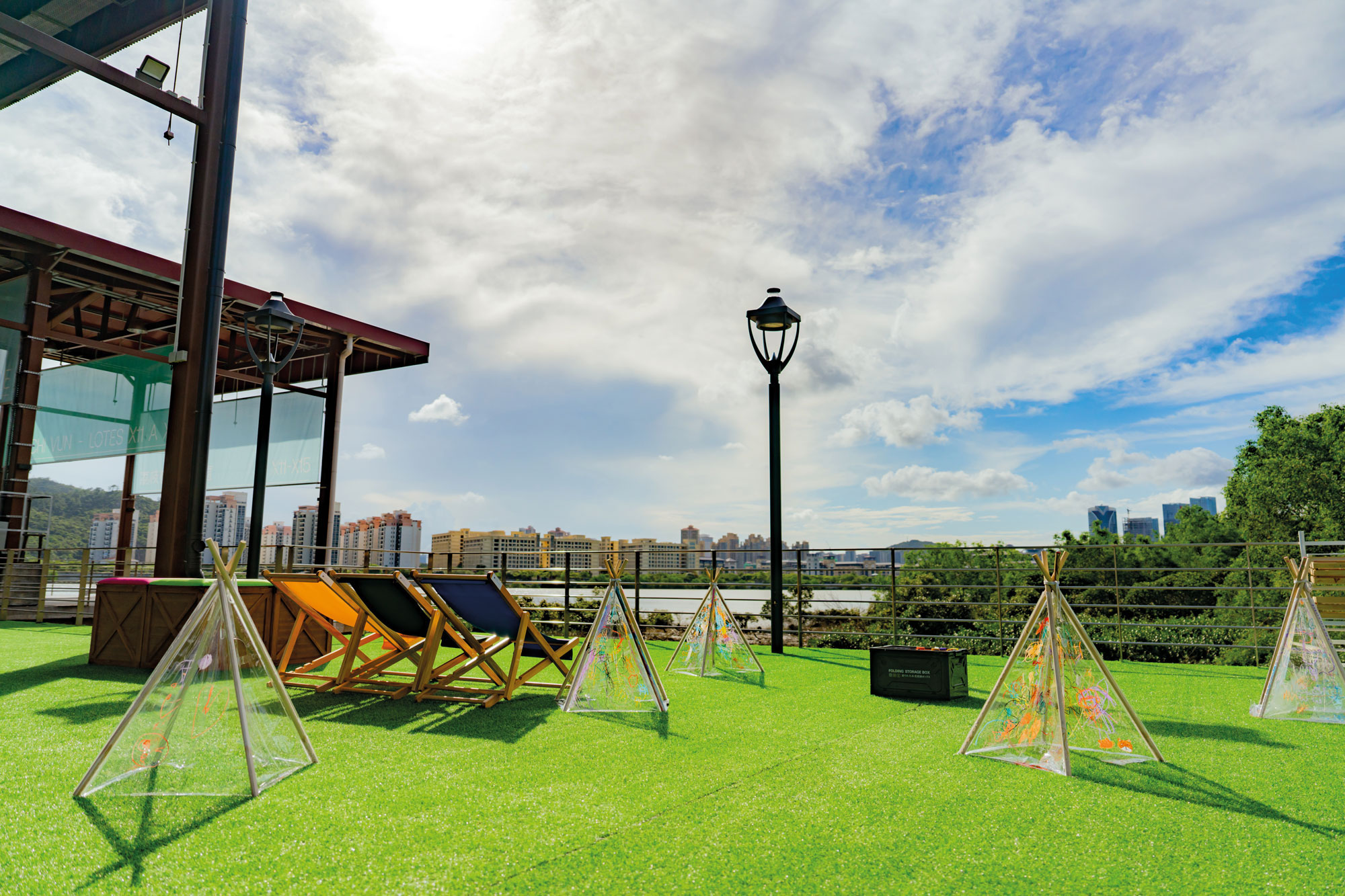 But he has fond memories of those days, too. The teamwork required – when hoisting massive logs, for instance – fostered a sense of hearty camaraderie. "One person would be in charge of giving encouragement," says Leong, with a grin. "He'd shout, 'One, two, three! If it can be moved, we move it! We move it together!'" Leong describes the shared sense of achievement shipbuilders felt when they moved a particularly heavy tree trunk as "such happy moments."
Each shipyard had its own kitchen, where employees flocked at noon upon hearing the lunch bell. After Leong stopped working in the shipyards, he set up the Hon Kee Café very nearby (which is still very popular today). It became a place for his former colleagues to hang out and enjoy Leong's now-famous whipped coffee (known as dalgona coffee). The café kept him in touch with the industry, which he says he still misses today.
Come the mid-1990s, Leong witnessed shipbuilding's decline. Making wooden vessels by hand, as had always been the way in Macao, took time. And the high-quality results were expensive. Eventually, more efficient production techniques used by shipyards on the mainland drove local shipbuilders out of business. The wooden-hulled boats of Lai Chi Vun have been gradually replaced by steel-hulled ones built elsewhere.
"Trends keep on changing and shipbuilding was not the only local industry that disappeared," Leong says. "There's nothing much we can do but to accept the changes and just go with the flow."
The last boat to be built in Macao left Lai Chi Vun in 2005. After that, the shipyards were abandoned and left to rot. About 100 Macao-made vessels are still being used in the waters around the territory, or are berthed at the Inner Harbour. Most are fishing boats, according to Leong.
A site of cultural significance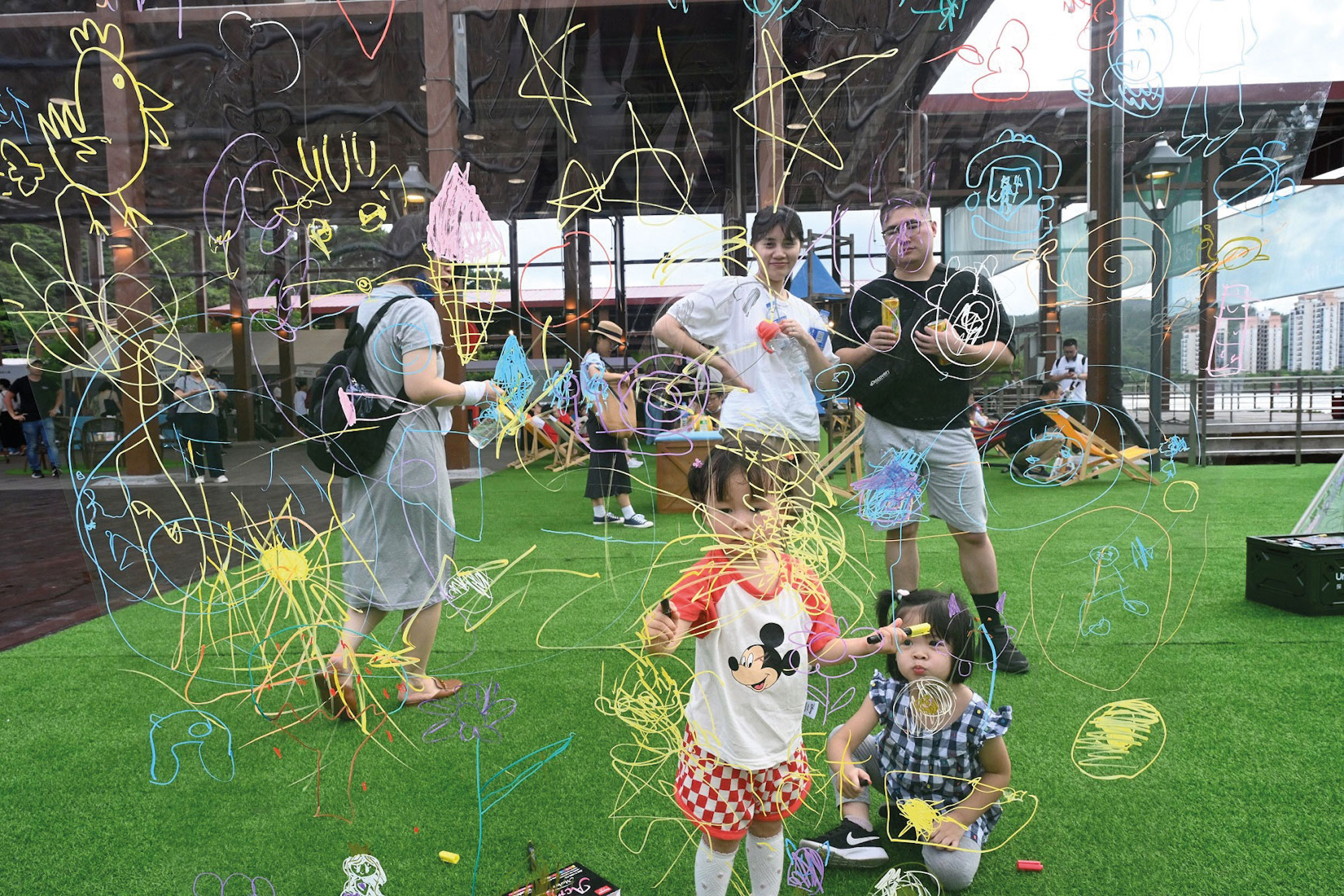 In 2018, Macao's government made the call to classify the Lai Chi Vun shipyards as a cultural heritage site. While several 'yards' had collapsed or been demolished by then, 12 ramshackle shipyards were deemed worthy of preservation. A MOP 40 million restoration project began in 2020, paying homage to the city's shipbuilders.
All together, the shipyards cover about 40,000 square metres (almost half of the area is water). The restoration project is being carried out in phases, with phase one – which opened to the public in June – covering a 3,000-square-metre area. While some structures were stable enough to preserve in situ, the more dilapidated wooden components of the shipyards have been replaced with durable metal. The original dimensions have been maintained.
Parts of the site are for viewing only, but most of it is open day and night.
Macao's Cultural Affairs Bureau (IC) is in charge of the restoration project, which a spokesperson said was designed to give both residents and tourists a better understanding of how wooden ships were made – as well as the now-defunct industry's impact on modern Macao. But it's also making a name for itself as a hub for contemporary culture, with spaces dedicated to exhibitions, performances, and creative activities.
The Lai Chi Vun shipyards have become a place where old meets new; where heritage and modern life collide. There are exhibitions explaining the site's history, through photography and artefacts from the shipbuilding era (guided tours are available). But the shipyards are also a place where local musicians perform, and the likes of puppet shows take place. There's a dedicated art zone for children, which supplies paints and pencils that kids can use to create their own masterpieces.
There's also a Coloane-themed market held at the shipyards every Friday, Saturday and Sunday. Stallholders sell souvenirs, including handcrafted replicas of ships and sketches by local artists, as well as traditional foods and drinks. As the site is further developed, the IC says that more recreational activities will be on offer.
'It shows a different side of Macao'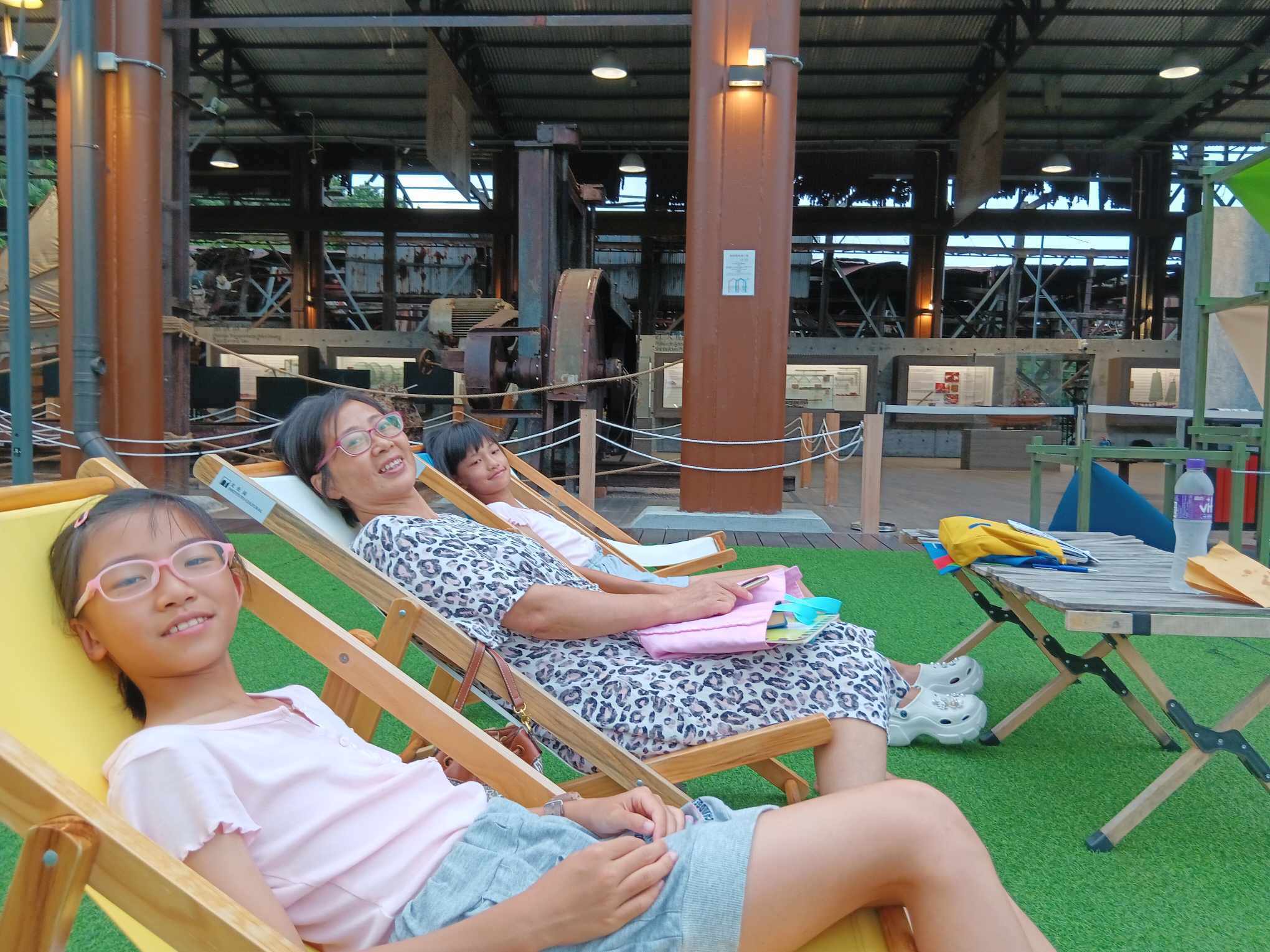 The revitalised shipyards have found a fan in 58-year-old Flora Liu, who discovered them on a recent visit from Shanghai with her twin daughters. "It shows a different side of Macao, the deeply-rooted culture of shipbuilding, and it's definitely something for people to remember aside from the gambling and integrated resorts," she says.
Liu, a former engineer, has a history in shipbuilding herself – she used to help design oil tankers. More recently, she spent several years living in Macao. While here, Liu says she was only vaguely aware of shipbuilding's significance to the city.
"Macao should be proud of this identity and honour the people who used to work in this industry," she told Macao magazine. "Even though the industry is gone, it's a part of Macao's identity that should not be forgotten."
One of Liu's daughters, Sandra, says she found the shipyards "very educational" and that she enjoyed learning about the tools people had used to make wooden ships. The 11-year-old also praised the site's relaxing vibe and view of the Shisanmen Waterway, which separates the mainland and Macao's Coloane, Cotai and Taipa districts.
Liu is looking forward to seeing how the area evolves as more shipyards are restored. "The city is much richer than many people realise, in terms of heritage," she says. "And shipbuilding is just one part of it."