'Unicorns' have become the most sought-after creature for investors in the past decade or so. This species of unicorn does not come from fairy tales but instead comprises successful companies that grow from small start-ups into companies with a market capitalisation of over MOP 8 billion (US$ 1 billion). These are rare creatures and many of them emerge through the dynamism and disruption that characterises the IT sector.
Cities worldwide have raced to attract the innovative, creative entrepreneurs behind these ground-breaking companies, incubating IT start-ups until they are ready to take their first steps into the business world. At the same time, these cities are trying to attract investment from established tech giants such as Google or Facebook.
Lisbon is one of several European cities entering this race. In 2022, the Portuguese capital will open what its mayor, Carlos Moedas, calls the 'Unicorn Factory' project. It will be located in the Beato Creative Hub, which will have the capacity to host hundreds of start-ups and entrepreneurs from all over the world. The construction of this hub in a previously derelict building in the industrial east side of the city is nearly finished.
"We are building and implementing, as quickly as possible, this 'Factory of Companies' to be born here in the area of Beato, which I often provocatively call a Unicorn Factory," Moedas said recently. The idea is to bring together large companies and smaller ones, helping start-ups grow. And, by doing so, help Lisbon become an "innovation capital".
Mayor Moedas, a former European Commissioner for Research, Science and Innovation stressed that Lisbon is in global competition with other cities and has to be able to attract talent, taking advantage of features such as the diversity and multiculturalism that characterise the Portuguese capital – "an open, tolerant city that embraces other cultures".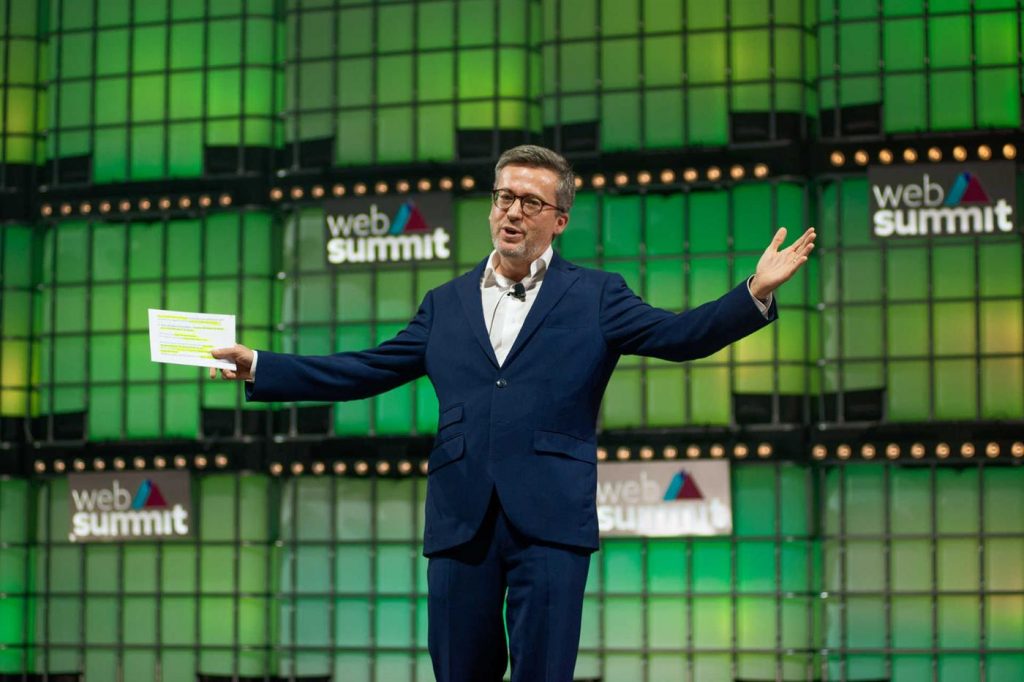 Start-ups are "through technology, through the ability to change the world, creating jobs", Moedas added. He was speaking to the press after the opening of a new technology centre, created by multinational online gaming company Evolution on Lisbon's Tejo riverside. It will create 150 jobs, mostly in the IT sector.
The Beato Hub is expected to be up and running in November, just in time for this year's edition of the Web Summit, an international event that has helped put Lisbon on the global IT map since 2016.
The event, which brings together young entrepreneurs with high-level guests and investors, drew a record 70,000 visitors in 2019. In 2020, it went online because of the pandemic, returning in 2021 with around 40,000 visitors. Guests in previous editions have included Tim Berners-Lee, the "father of the internet" and various top executives from Apple, Microsoft, Amazon and Facebook. Young tech entrepreneurs from across the world have been flocking to Lisbon to take advantage of this opportunity to rub shoulders with influential tech executives and present their pitches to a broader audience.
In his speech to last year's Web Summit event, Moedas made a powerful pitch for his city: "If you think about innovation – I told everyone, my dream is that Lisbon is the innovation capital of the world … Whatever you do in life, whatever your project, dream big, go deep into the details … this is what can change the world, and if you do that I can only tell you one thing: Lisbon is the right place to do it."
Lisbon and Portuguese authorities have not merely offered verbal encouragement, they have shown their willingness to invest substantial sums of money and effort to promote the city, the summit itself is testament to that commitment.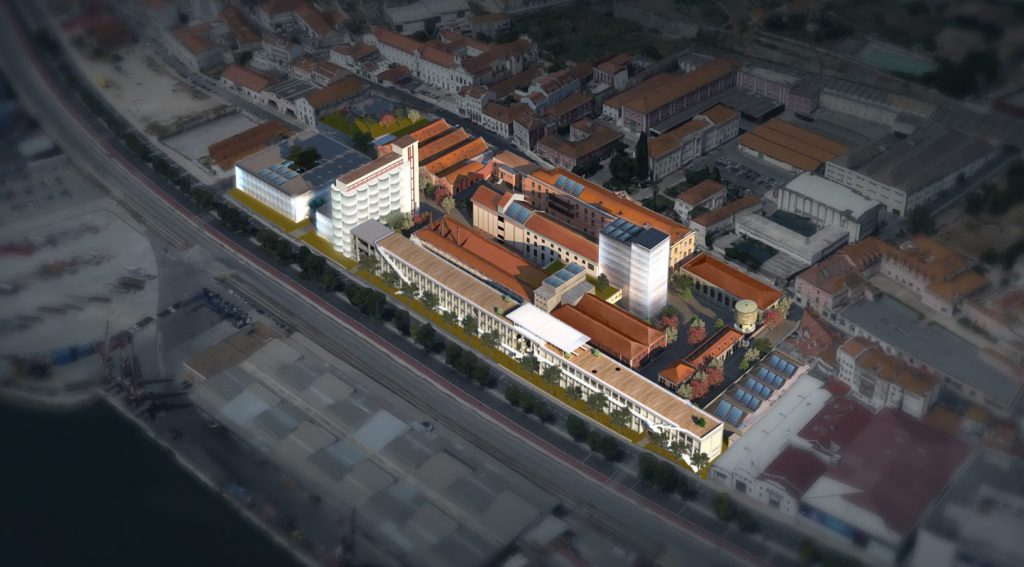 The Portuguese government subsidises the Web Summit event to the tune of MOP 97 million (EUR 11 million) each year and estimates that it gains an economic return of MOP 2.7 billion (EUR 300 million) through hotel and restaurant income, directly through the 250 Web Summit permanent and temporary jobs in Portugal, as well as the company start-ups that result from hosting the event.
A recipe for growth
At the heart of the effort to put Lisbon in the international IT map is Startup Portugal, a non-profit organisation whose mission is promoting entrepreneurship and innovation in Portugal. It liaises with different partners both state and private, such as Portugal Ventures, which has a role in the financing and growth of the local entrepreneurship ecosystem; IAPMEI, which promotes business growth through various initiatives and strategies for growth and internationalisation; ANI – Agência Nacional de Inovação, which supports technological and business innovation in Portugal; CEiiA, a Centre of Engineering and Product Development that designs, implements and operates innovative products and systems. Another private partner is Aptoide, a Lisbon-based start-up that developed an online marketplace for mobile Android applications and has expanded into Asia.
António Dias Martins, executive director of Startup Portugal, tells Macao Magazine that "the number of entrepreneurs, start-ups, and incubators has shot upward in the past few years, with seven unicorns founded by Portuguese talent. This growth is also due to all the ecosystem players in the community working together to design incentives for the ecosystem's growth."
"Many factors have contributed to the growth of our tech scene. For a long time, it has been a country recognised for its quality of life and extremely accepting of foreign cultures, Portugal has many other factors which leveraged the Portuguese entrepreneur ecosystem. Talent is one of the main ones," Martins says. He stresses that Portugal ranks seventh in the English Proficiency Index (EPI, 2021) internationally, has world-class universities (both in STEM and Business disciplines), and a deep pool of tech talent.
Startup Portugal operates as an intermediary between government, entrepreneurs, incubators, accelerators, and knowledge hubs, addressing the ecosystem's needs. It helps design and implement public policies and private initiatives that continuously serve the community and attract the best foreign talent, founders, and investors.
Among Startup Portugal's contributions is the Startup and Tech Visa: Visas for talent who wants to open an innovative company or that is highly qualified and specialised staff to have quick access to a residence visa that allows them to create a new business or move their existing start-up to Portugal.
It has also launched the One-Stop-Shop to assist entrepreneurs and investors, providing online and offline support on a one-to-one basis with all the information needed to set up operations in Portugal. Through missions abroad, it provides one-to-one online and offline support to entrepreneurs and investors with all the necessary information to set up in Portugal.
Another programme is the Road2Web Summit, designed by Startup Portugal in collaboration with Web Summit to promote and support Portuguese-based start-ups in their participation in the technological event. Its six editions have already helped more than 700 Portuguese start-ups.
Startup Portugal is also responsible for the National Network of Incubators (RNI – Rede Nacional de Incubadoras), a nationwide network to identify, connect, and assist existing incubators and accelerators of start-ups. It has certified more than 150 incubators so far.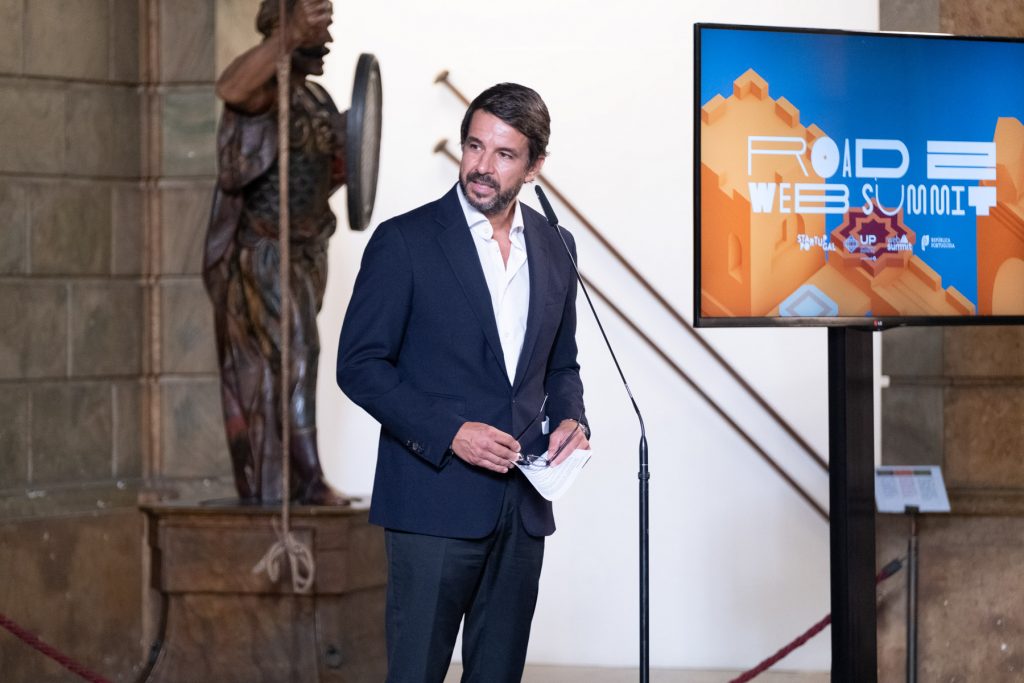 "The main challenges to be addressed are the improvement of fiscal incentives to attract and retain more talent and the creation of new incentives that follow the growth and maturity of our ecosystem," Martins acknowledges.
Portuguese 'unicorns'
Likely the most famous unicorn to come out of Portugal is Farfetch, the online retailer with a growing global footprint. Founded by Portuguese entrepreneur José Neves, Farfetch recently entered a partnership with Alibaba, the giant Chinese e-marketplace. The joint venture, Farfetch China, is committed to investing over MOP 8.8 billion (US$ 1.1 billion) in the luxury goods market. From the start, Farfetch attracted top shareholders and partners such as Tencent, as well as two luxury giants, Kering, which owns brands such as Bottega Veneta, Gucci, Yves Saint Laurent, and Richemont, owner of such names as Cartier and Piaget.
In a research note to investors, Credit Suisse analyst Stephen Ju said last year that the real opportunity for the platform with its most recent joint-venture comes from its integration into Alibaba's Luxury Pavilion. Ju forecasts Farfetch ended 2021 with 3 million active shoppers on its platform, but believes it can multiply that tenfold over the next five years.
Launched in 2017 on Tmall, Alibaba's business-to-consumer (B2C) shopping site, the Luxury Pavilion is an invitation-only platform offering products that include not only clothes and skincare, but also fashion accessories like watches, and luxury cars.
Farfetch launched new shopping channels on Tmall, Luxury Soho (a platform for young, but value-minded luxury consumers), and cross-border site Tmall Global, enabling it to tap into Alibaba's nearly 760 million consumers.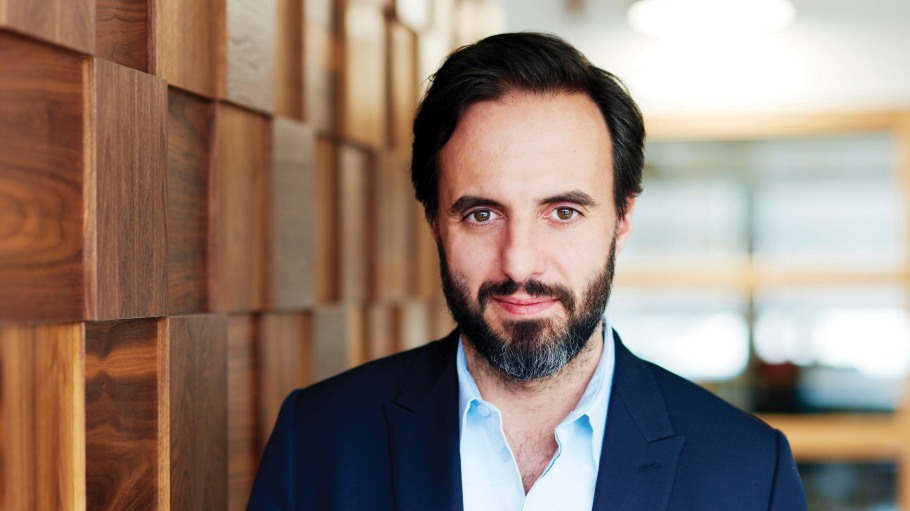 Farfetch saw revenues grow 35 per cent year-over-year in 2021 to a total of MOP 18.5 billion (US$ 2.3 billion). The company's CEO and founder, José Neves, said in a statement that the fourth quarter "clearly demonstrates the strong momentum" of the platform, adding it has gained market share in 2021. Last year, Farfetch reported a net profit of MOP 11.8 billion (US$ 1.47 billion), and this was also the "first year" of adjusted EBITDA profitability, the CEO revealed.
Neves was one of the unicorn CEOs named by Portuguese President Marcelo Rebelo de Sousa last year, to hear their thoughts on how to make the country more competitive in IT and other tech industries, taking advantage of a MOP 147.2 billion (EUR 16.6 billion) post-pandemic economic stimulus initiative, called RRP – Recovery and Resilience Plan. President Rebelo de Sousa also reached out to the heads of other Portuguese-born unicorn companies – OutSystems, Talkdesk, Feedzai, Defined Crowd and Unbabel.
Some of these executives have also been calling for the government to address some of the country's economic issues, to help it grow technologically. Neves said in a TV interview in 2020 that it was necessary to improve citizens' digital skills to reduce unemployment in Portugal. Paulo Rosado, CEO of OutSystems, has called for redundancies to be facilitated so that companies "can lose weight and grow in a much more flexible way".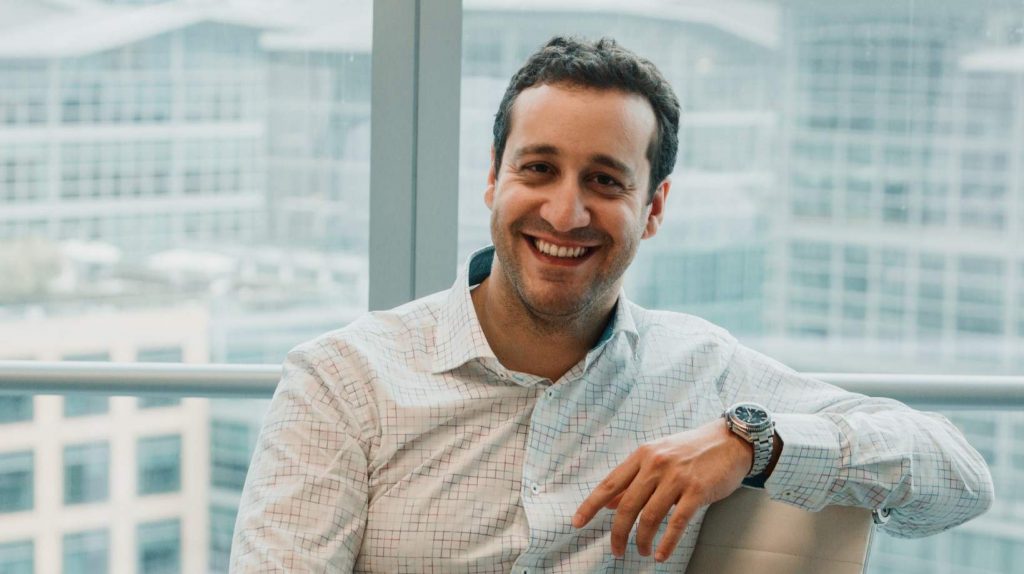 Tiago Paiva, from Talkdesk, a cloud-based contact centre and artificial-intelligence software provider told the Portuguese business magazine Exame that national companies are small and "very focused on the country", instead of having a more global perspective.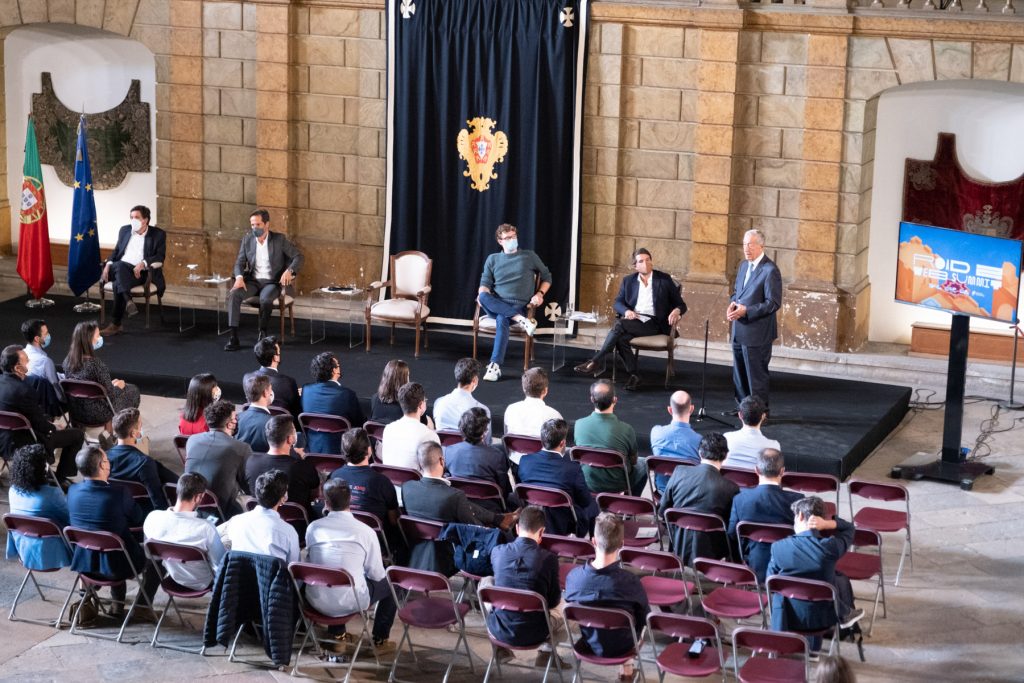 IT stars of the future
A new generation of tech entrepreneurs is fast emerging in Lisbon. One example is Tiago Costa Alves from Aptoide, a start-up that developed an online marketplace for Android mobile applications.
Having grown up in Macao, he is one of the most active Portuguese IT executives in the Asian market. This earned him an award from the Portugal-China Chamber of Commerce and Industry in 2019.
Aptoide has kept its HQ in Lisbon, but expanded to Singapore and Shenzhen in southern China in 2015. Since then, Aptoide has grown its user base ten-fold, from 10 million to 100 million users, Alves tells Macao Magazine. "We kept our tech team in Portugal since we have very good technical skills there and use the Asia office for business development". Aptoide has also raised money from Asian investors (Gobi Partners from China and Golden Gate Ventures from Singapore).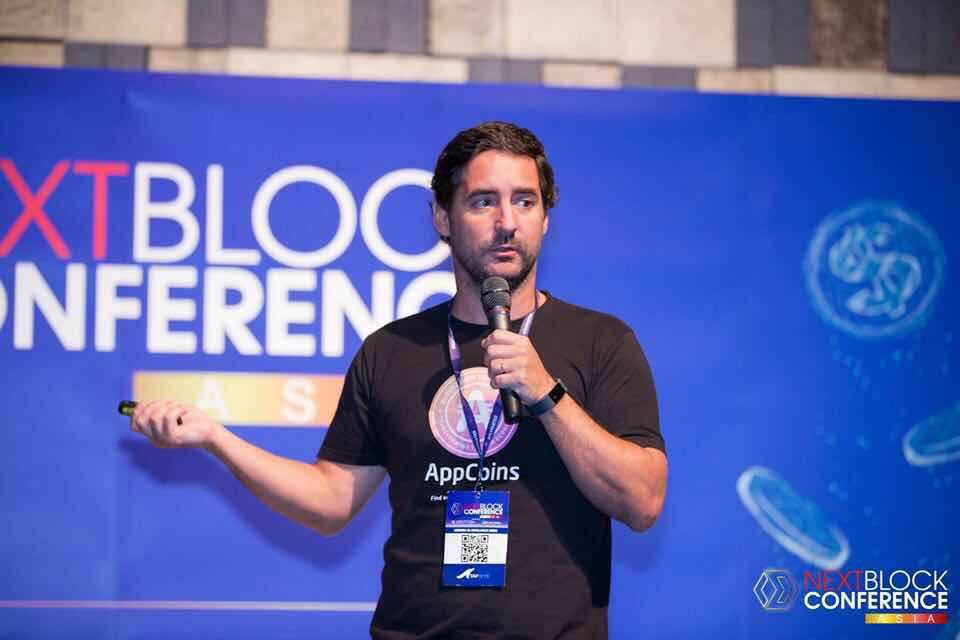 "The tech scene in Portugal has grown a lot in the past few years. It's quite competitive for start-ups to open offices there since the hiring costs are much lower than the rest of Europe," Alves says. "I have seen many foreign companies setting up their tech and support teams in Portugal," he adds. A recent example is Sky Portugal, which now has around 300 employees based in Portugal supporting their UK and US offices, he says.
Another Lisbon start-up that has caught the eye of international investors is BiLD Analytics. This company uses cloud technology, automation, including machine learning, to analyse data from its clients and allow BiLD to recommend improvements, detect anomalies, optimise workflow and suggest shifts from manual to automated activities. The company's tech hub is in Lisbon and, in the past three years, the company generated more than MOP 35 million (EUR 4 million) in sales and hired more than 45 employees.
"Our data services leverage cloud, big data, and open-source to produce game-changing insights through better analytics, dashboards, machine learning, and more," says Diogo Dias, the company's managing partner. The company, founded just a few years ago, has active customers in more than 10 countries, from Europe to the US.
"Lisbon is now one of the best European places for large-scale tech hubs but also for start-ups," Dias says. "Multinational companies find in Lisbon a friendly, stable and cost-effective environment, where they can scale their tech teams to deliver their tech products faster and cheaper," the young entrepreneur adds.
Start-ups "are also enjoying the side effects of events like the Web Summit and great support from the Portuguese government in terms of tax benefits and financial incentives. We expect that this new remote-friendly paradigm can be responsible for a massive tech talent relocation to Portugal, and that will foster a strong development in the local start-up ecosystem," Dias says.
Links to Macao IT
As part of its programme of economic diversification, Macao has actively been building its tech sector and approaching other IT hubs in Lusophone countries, especially in Portugal. The Macao Young Entrepreneur Incubation Centre (MYEIC) has signed cooperation agreements with incubators such as Lisbon's Beta-i, which helps new and established businesses, and Brazil's Fábrica de Start-ups, which means 'Start-up Factory'. Since June 2018, Macao start-ups have been designated a dedicated area in Beta-i's facilities in Lisbon, as well as government support, to undergo specific acceleration programmes. Fábrica de Startups also offers similar acceleration programmes for young entrepreneurs from Macao.
MYEIC aims to assist Chinese start-ups which want to explore business opportunities in Portuguese-speaking countries, while also helping start-ups from the Lusophone countries launch or further their projects in the Greater Bay Area. It is also monitoring incubators in Portugal, as well as in Hong Kong and on the mainland, to develop more concepts for the Macao centre.
Before the pandemic, Portuguese start-ups participated in several events in Macao, points out António Dias Martins, executive director of Startup Portugal. "We look forward to having the opportunity to be back. We sincerely hope that we will come sooner rather than later," he says.
"We're interested in keeping our start-up communities connected by bringing some of the best Portuguese start-ups to look for business synergies and partnerships in the Greater Bay Area and leveraging Macao's role as a platform for Portuguese-speaking countries and China, continuing the historical Portugal – China relationship," Martins says.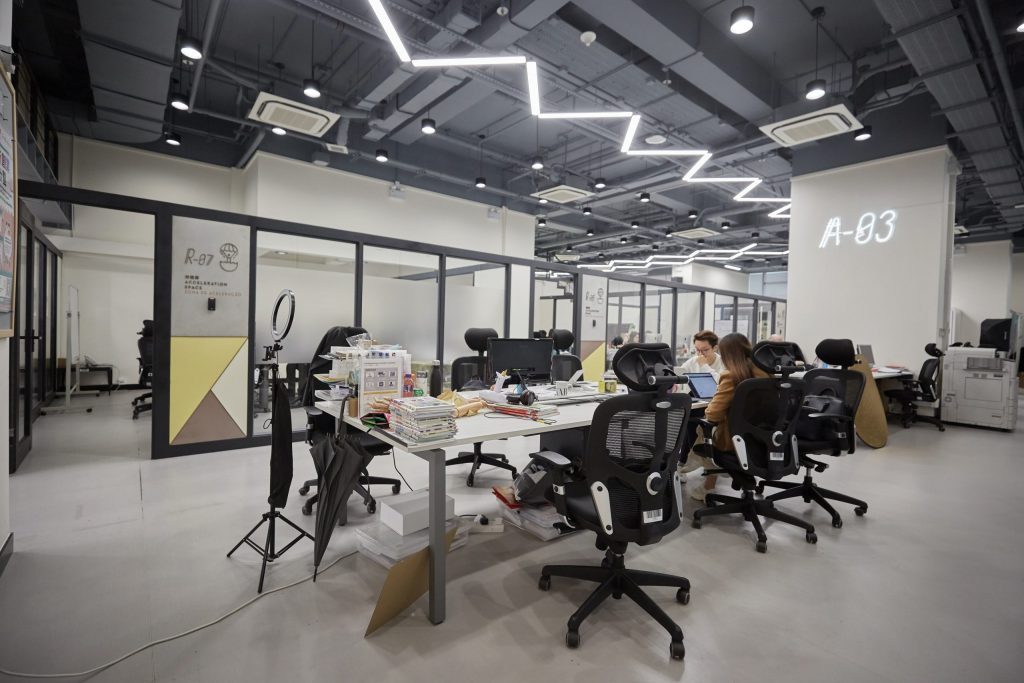 Aptoide's Tiago Costa Alves also sees avenues for cooperation between Lisbon's growing start-up scene and the Greater Bay Area programme. "For China, the companies should see Portugal as a great opportunity to start exploring the European market since we are a very friendly country, with low costs, many English-speaking people and with good tech and business skills, the former Macao resident says. Alves believes that: "Macao can play a key role helping companies to expand to Portugal and China and act as an interface between both countries."
As Lisbon emerges as a significant European tech hub, Macao stands to benefit, given its close relations with Portugal. Perhaps the next unicorn will have its DNA lineage traced to Macao and Lisbon.