Visitors to the Zhujiang district of Guangzhou cannot fail to miss the striking red-lit "China Box". This multi-layered, exquisitely designed building is a visual delight, standing out from the rows of skyscrapers there.
Welcome to the Guangdong Provincial Museum (GPM), a major cultural landmark in Guangzhou. Its mission is to promote Lingnan arts and culture. The term Lingnan refers to a large region of the mainland south of the Nanling Mountains, mainly covering Guangdong and Guangxi provinces, but also covering the cities of Macao and Hong Kong.
Lingnan culture is expressed in architecture, opera, pottery, paintings, calligraphy, cuisine and many other artistic forms. The GPM boasts a comprehensive range of Lingnan artefacts and has displayed them in numerous award-winning exhibitions.
In recent years, the museum has assumed an additional role – to promote the shared culture of the Guangdong-Hong Kong-Macao Greater Bay Area (GBA). The GBA is China's national plan to integrate the economies of Hong Kong, Macao and nine cities in Guangdong province – Guangzhou, Shenzhen, Zhuhai, Foshan, Zhongshan, Dongguan, Huizhou, Jiangmen and Zhaoqing.
The museum is well-equipped for this new challenge with its decades of experience and team of experts in organising art events showcasing the distinctive cultural identity of southern China. Since 2012, at three year intervals, it has also jointly organised large-scale exhibitions with museums in Hong Kong and Macao. These exhibitions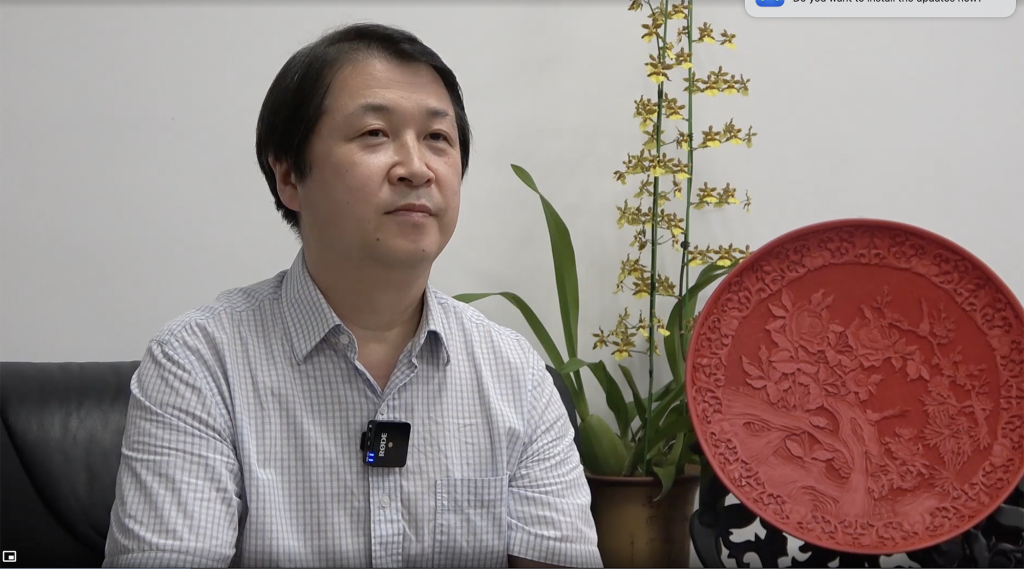 have focused not only on Lingnan culture but also on the Maritime Silk Road and other shared histories of cities in southern China.
The latest cross-border cooperation is an exhibition entitled "A Tale of Three Cities: Guangdong-Hong Kong-Macao Greater Bay Area and Export of Silk Products in the Ming and Qing Dynasties". It features 112 sets of exhibits totalling 201 pieces, from cultural institutions in Guangdong, Hong Kong and Macao. After its debut at the GPM, the exhibition moved to the Macao Museum, and will go later to the Hong Kong Museum of Art.
New cross-border museum platform
In December 2021, the GPM announced another GBA-related initiative to intensify cooperation with its counterparts in Hong Kong and Macao – the launch of a project tentatively called the "Guangdong-Hong Kong-Macao Mobile Museum Platform" ("粤港澳流动博物馆平台").
Xiao Haiming, the museum's director, speaking on 2 December 2021 at the Understanding China Conference in Guangzhou, said that his museum had been actively building such a platform, to facilitate greater exchanges of cultural personnel in the GBA. GPM already has a domestic mobile museum platform, which organises over 100 exhibitions in other mainland cities annually.
Xiao revealed a few details of the new Guangdong-Hong Kong-Macao platform at this early stage but stressed the ability of his museum to achieve it. The GPM has a collection of 320,000 artefacts ranging from underwater archeological findings from the Han dynasty to artistic products exported during the Ming and Qing dynasties. All are important relics of the common heritage of GBA cities, he said.
Remarkable architecture
The GPM itself has a remarkable history. It first opened in 1959, on the original site of Sun Yat-sen University in the Yuexiu district of downtown Guangzhou. In 2003, the Guangdong government announced a master plan for Zhujiang New Town as the new cultural centre of the city, including an opera house and library in addition to the GPM. It chose the "China Box" design submitted by Rocco Design Architects of Hong Kong. On 18 May 2010, the new five-storey museum opened, covering a floor space of 67,000 square metres.
The architects designed the new museum not only to house treasured items, but also to resemble a treasured object itself – like a traditional multi-layered ivory puzzle box – an intricately handcrafted item that Guangzhou specialised in. Inside this state-of-the-art museum are the permanent exhibitions of Guangdong History and Culture, as well as Guangdong Natural Resources and Arts. Among its many attractions are Duan inkstone, which comes from the area around the Duanxi River in Zhaoqing; Guangdong and Chaozhou wood carvings, famous for their precision and sophistication; pottery and porcelain.
Despite the Covid-19 pandemic, 2021 was a banner year for the museum – open for 315 days, it attracted a record 1.13 million visitors. Its most recent exhibitions have included "Life and Cross-Border Trade of Guangdong in the Early 20th Century"; "The Richness of Lingnan", which displays the museum's fine porcelain items and "The Song of Wine".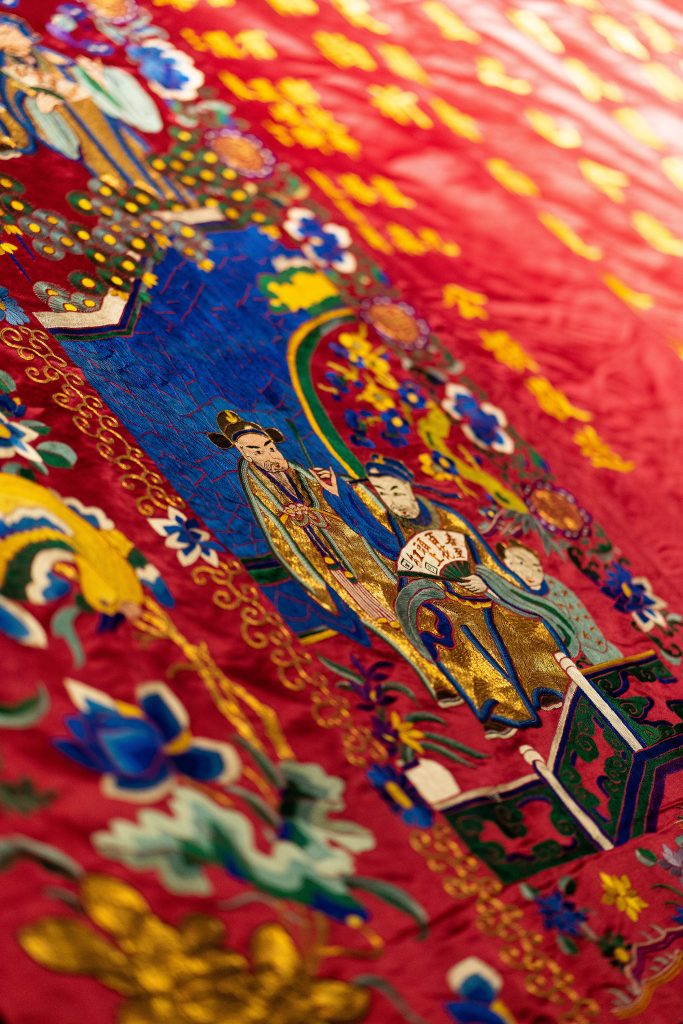 The "Song of Wine" traces the history of liquor in China over many centuries, using examples from literature, archaeology, calligraphy, painting and opera to illustrate its different aspects.
New creative ventures
From 2012 to 2019, the museum reinvented itself with distinct projects under Wei Jun, its director during that period. An archaeology graduate of Beijing University, Wei was appointed in 2007 as leader of the excavation team of the ancient vessel Nanhai 1 which dates back to the Song dynasty (960-1269). The discovery, made on the Maritime Silk Road in southwest Guangdong, greatly boosted the province's status in the national cultural arena.
Wei was appointed director of the GPM for his deep understanding and passion for the culture of southern China. As the country's youngest museum director – he was just 40 at the time – Wei breathed new life into the institution. In 2013, he introduced virtual tours of the museum, allowing viewers to enjoy online explanations and download content. He and his team also gave live guided tours online at least once a month. The most popular talks attracted as many as 300,000 viewers.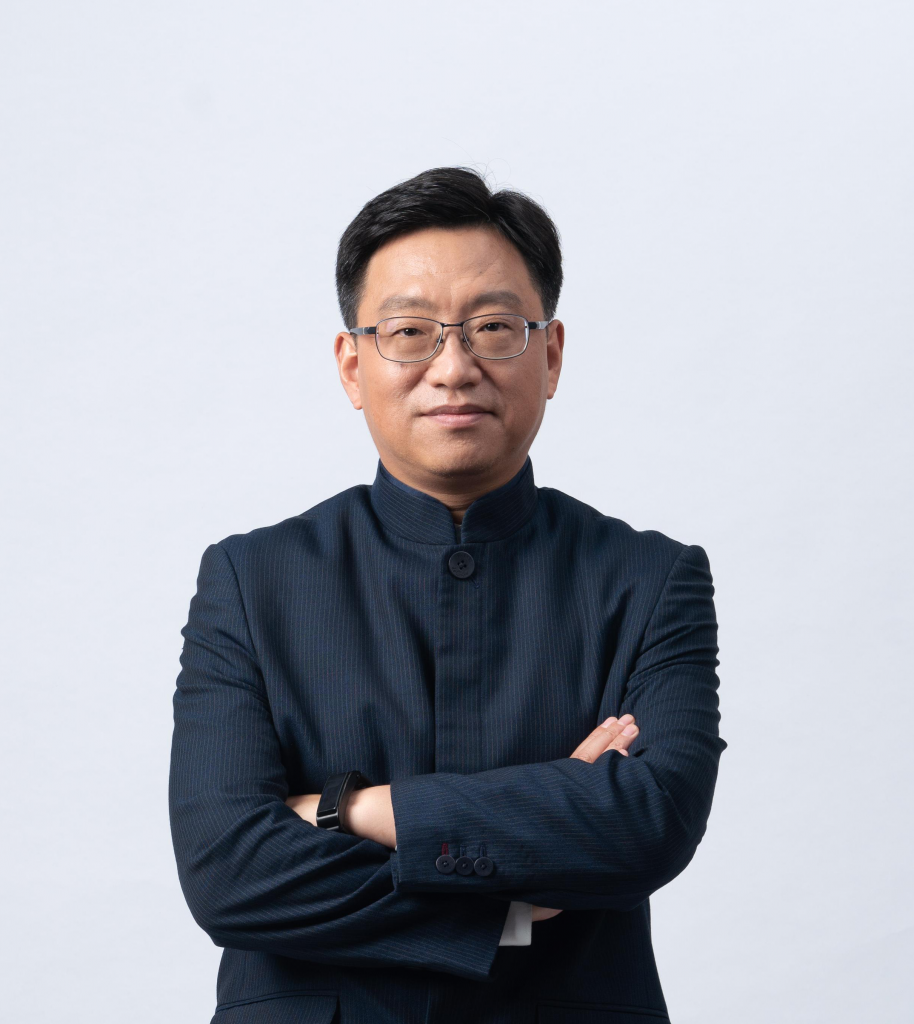 Another initiative from Wei's was to open a display outlet inside Guangzhou's Baiyun International Airport in 2018 – the first of its kind in the mainland. Wei said that the "Experience Store" aimed not so much to sell creative items and souvenirs but to allow passengers to experience Lingnan culture while they were waiting for their next flight.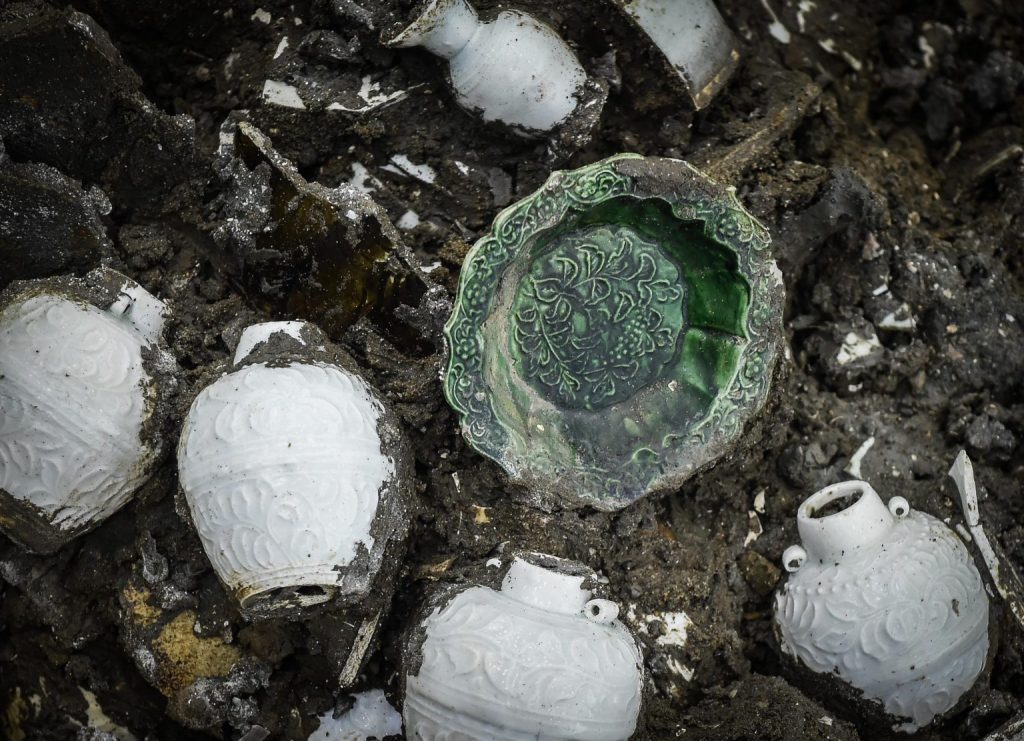 For its many innovations, the GPM has won national awards almost every year since 2012. In 2016, it was further honoured as "the most creative museum" in a national survey of all Grade-One museums in China.
Quality first
Looking ahead, GPM continues to strive for quality, not quantity, in its unwavering focus on Lingnan culture. Wei made this clear in an interview published online by Guangdong People's Political Consultative Conference in June 2020.
The GPM is at a disadvantage when compared with the prominent museums established along the Yellow and Yangtze rivers, since this area has been considered as the the cradle of Chinese civilisation, which later gradually extended its influence into the Lingnan region. Wei said that GPM could devote a great deal of energy and funds in collecting traditional items such as bronze and jade but could never compete with museums located in the Central Plains, the birthplace of China.
"We have to concentrate on Lingnan culture, in our efforts to collect, preserve, document, study and exhibit iconic items," said Wei in the interview. The efforts have paid off: GPM now has the country's best collection of Lingnan-style Duan inkstone and Chaozhou wood carvings.
Another goal of the GPM is repatriating artistic items exported overseas via Guangdong during the dynastic periods. For over a decade now, GPM has been acquiring these items outside the mainland. Now it has the country's most comprehensive collection. It includes paintings, furniture, pottery, silverware, fans, embroidery, ivory and lacquered wood. In ancient times, Guangdong was not only an export outlet for these artistic items, but also a centre for finishing artworks from elsewhere, such as Jingdezhen ceramics and Fujian pottery.
Story of Lingnan culture
Wei, now a professor at Fudan University in Shanghai, said that simply having an extensive collection of artefacts was not enough for GPM to keep ahead of the game. Education and publicity are equally important. To complement its exhibitions, GPM has been organising cultural tours, tracing the roots of Lingnan arts.
The GPM is looking at the Palace Museum in Beijing as its model for future development. The Palace Museum is a world-class cultural icon, whose architecture and items on display tell a powerful story of China's history. GPM too has to learn to tell its story better, said Wei, tapping deeper into its rich Lingnan culture for inspiration.
The ancient culture has many branches, with widespread archeological findings, from the Pearl River Delta to caves in the north of Guangdong.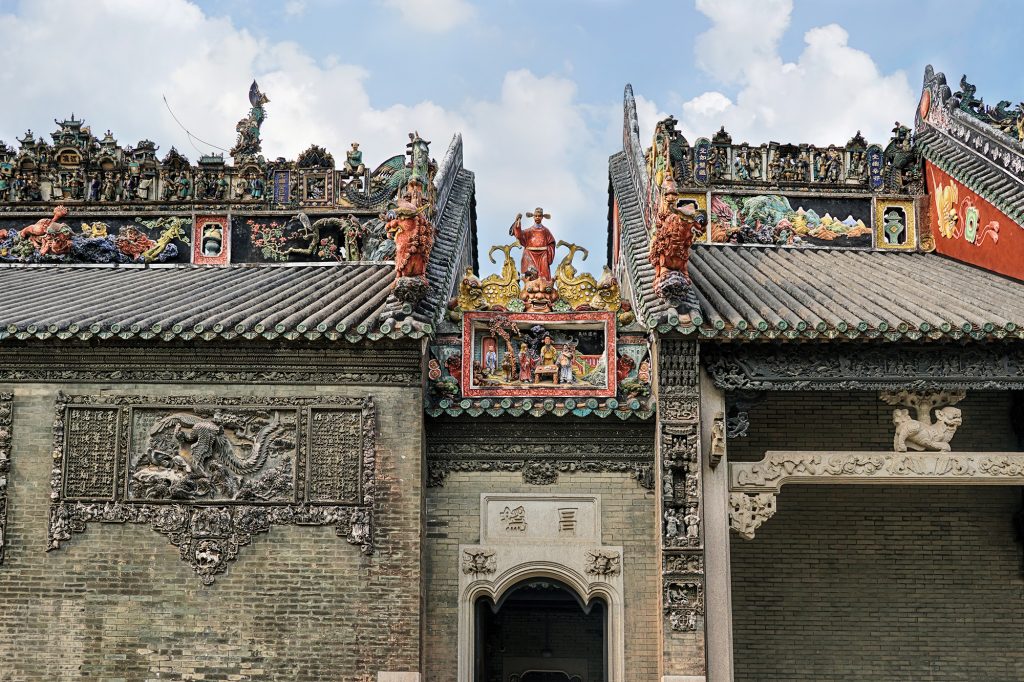 In his research, Wei has also come to realise that Lingnan culture has served as a cultural bridge between China and neighbouring Southeast Asia, and reached as far as areas in the Pacific Ocean. GPM has the capacity to articulate the story of far-reaching Lingnan culture, through its impressive range of relics. "Let Lingnan culture venture out, to show the nation and the world its rich content, through lively and confident presentations," Wei said.
---
Fun Fact
Hong Kong-based award-winning Rocco Architects, led by Rocco Yim, has a global reputation for creativity in designing structures that stand out from the crowd. Aside from the Guangdong Provincial Museum, it also designed the stunning 36-storey StarWorld Hotel in peninsular Macao. The structure uses multiple interlocking rectangular blocks with two towers set on a podium, resembling a Tetris-style computer game puzzle. The hotel opened in 2006.