Macao's Legislative Assembly passed the first draft of Macao's gaming law amendment bill on 24 January 2022. The amendments to Law No 16/2001 are intended to strengthen government oversight of the industry to protect social interests, defend national security and to ensure the gaming industry's future aligns with the city's broader plans for economic diversification and sustainable development.
Key points of the draft bill are that it caps the number of gaming concessions at six, cuts the length of licences to 10 years, extendable by three years in exceptional circumstances, and also curtails the role of junkets, restricting these gaming promoters to working with a single concessionaire.
However, Macao will keep its gross gaming revenue tax rate at 35 per cent, the same level as the past two decades. The additional payment of 4 per cent of casino operators' gross gaming revenues as "contributions" (dues) to the government's social, cultural and other activities will also remain unchanged.
Successful gaming concessionaires will also be assessed by the Gaming Inspection and Coordination Bureau (DICJ) every three years to ensure that they are complying with all the obligations of their licence. Concessionaires must also report any financial operations which go beyond those stipulated in their contracts to the Macao SAR chief executive, before they take place.
Secretary for Administration and Justice Cheong Weng Chon outlined the details of a proposed Bill to amend the 2001 Gaming Industry Law in January after a 45-day public consultation on the gaming sector, which is Macao's largest industry and major source of tax revenue.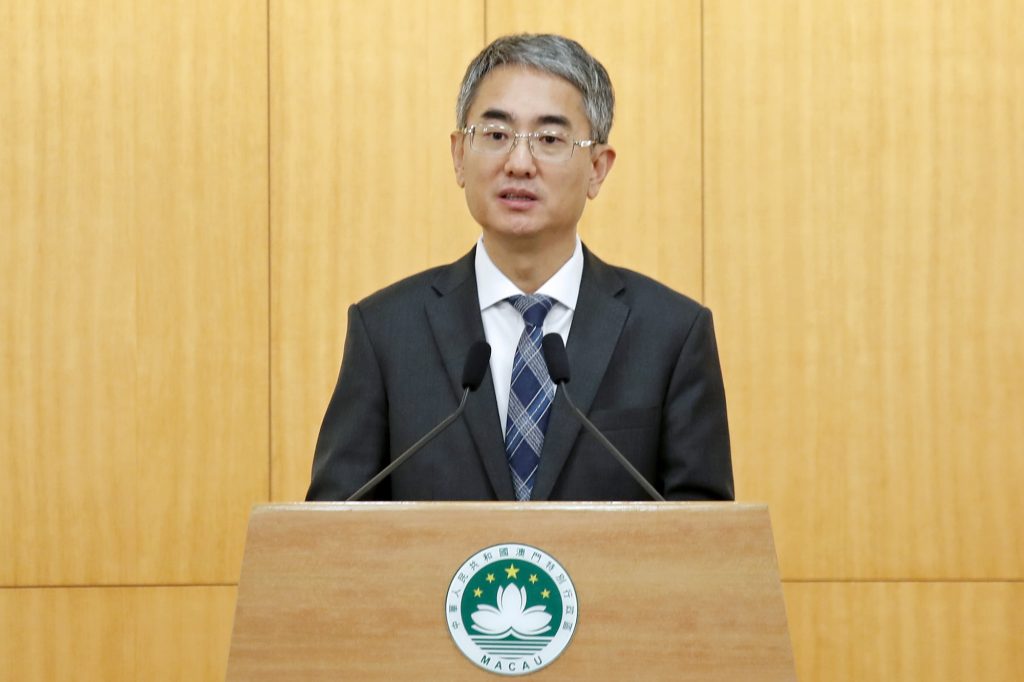 The government is determined to control the size of the gaming industry to ensure that it benefits Macao as a whole. The sector remains the most important element of Macao's economy although the government is committed to diversifying development. Additional concerns have focused on ensuring that the industry benefits the wider social interests of Macao and also conforms to the needs of national security.
Restructuring the gaming sector
Macao's gaming industry represents the single most important segment of the city's economy in terms of employment (about 12 per cent of the total workforce in mid-2021), taxation and contribution to gross domestic product (GDP). However, for many years both the central government and Macao government have warned of the danger of over-reliance on this sector, which has been illustrated by the recent impact of Covid-19 restrictions on the city's economy.
The gaming sector contributed 51 per cent of Macao's GDP in pre-pandemic 2019.
In 2020, its GDP share was down to 21.3 per cent due to the impact of the Covid-19 pandemic on Macao's economy, according to Statistics and Census Service data.
The new gaming bill proposes that the government can grant up to six gaming concessions by public and open tender for a period of 10 years, with a possible three-year extension, whereas the existing law allows gaming concessions for up to 20 years, with the possibility of an extension to 25 years.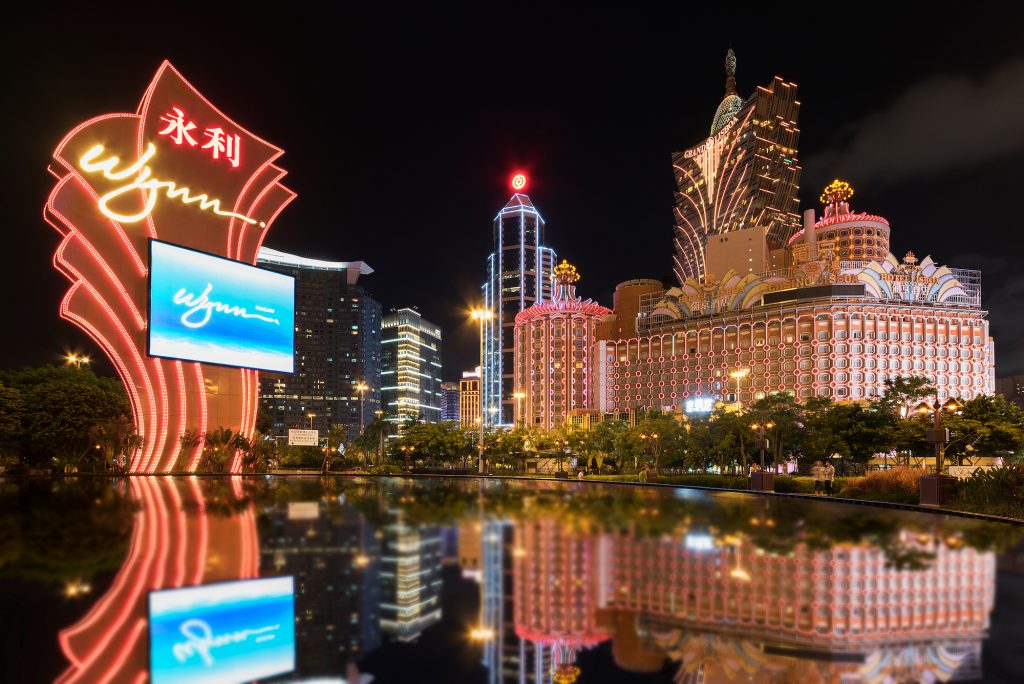 Macao has established itself as a pioneer of integrated resorts – a concept that brings together casinos with substantial hotel accommodation, retail, conference and exhibition facilities, dining and entertainment venues within a single complex. However, gaming revenue has always been the most lucrative one and the Macao government has signalled for some time that operators must focus on other revenue streams, creating a more diverse range of attractions.
Currently, Macao's gaming industry has three concessionaires (SJM Resorts, S.A.; Wynn Resorts (Macau), S.A.; Galaxy Casino, S.A.) and three sub-concessionaires (Venetian Macau Limited; MGM Grand Paradise, S.A.; Melco Resorts (Macau), S.A.)), with each full concessionaire selling one sub-concession. However, it is now proposed that sub-concessions, by which a concessionaire partners with another operator, will be prohibited. The new simplified structure allows for six concessionaires, the same number as current individual operators. Cheong said that each of Macao's current six gaming operators, three of which have US business links, have the chance to win a licence in the upcoming tender.
According to the latest available data from the Gaming Inspection and Coordination Bureau (DICJ) Macao's gaming industry consists of 42 casinos run by the three concessionaires and three sub-concessionaires, with 6,302 gaming tables and 11,449 slot machines.
Concessionaire capital
Secretary Cheong also said that Macao's future gaming concessionaires must have a minimum capital stock of MOP 5 billion (US$625 million) instead of the previous level of MOP 200 million (US$25 million).
He also said that all casinos must be located in real estate owned by the concessionaires. Gaming operators' so-called "satellite casinos", which number 18 and are housed in buildings that they do not own, will be given three years to comply with the process.
The bill also proposes that concessionaires' managing director must be a Macao permanent resident and hold at least 15 per cent of their company's capital, compared with the present 10 per cent minimum.
Under the new bill, in the future gaming concessionaires can only list up to 30 per cent of their shares on the Hong Kong Stock Exchange.
Cheong said that all bids for future gaming concessions must meet a range of conditions, including being in the Macao public interest, safeguarding national security and the city's drive for economic diversification.
The concessions must also ensure the gaming industry's sustainable development and promote corporate responsibility.
The policy secretary also said that the bill will strengthen government supervision of the gaming industry, pointing out that casino operators "are not common companies."
Gaming experts have pointed out that Macao's casino permits are not conventional business licences but concessions that, to a certain degree, are similar to those granted to public utilities by the government.
No government representatives will sit on the concessionaires' management boards although the government had initially floated this possibility during its public consultation process last year. However, the policy secretary stressed that the gaming concessionaires will have to inform the government regularly and in detail on any major financial issues.
The policy secretary stressed that the concessionaires are barred from leasing some of their gaming facilities out to others. Currently, many so-called VIP rooms for high-stakes gamblers are said to be leased out to second-party junket operators.
Cheong said that the government planned to introduce a separate Bill on the tighter supervision of junket operators, whose operations are currently regulated by an administrative regulation (by-law) only.
Cheong also repeated the point that the bill aims for a "healthier" development of the gaming industry in line with Macao's public interest, the national interest and the city's ongoing efforts to diversify its economy, which continues to be marked by its overdependence on gaming.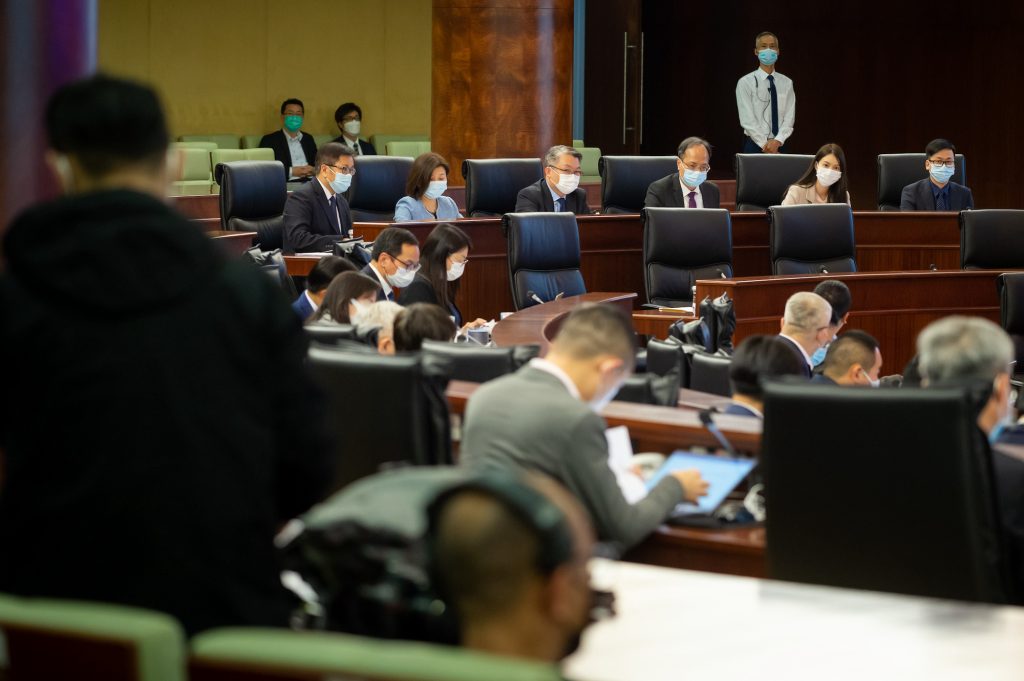 The draft legislation, which has been discussed by the government's top advisory Executive Council, must now be debated and voted on by the Macau Legislative Assembly (AL) for amendment and final vote by lawmakers.
Cheong said the government hoped that the Legislative Assembly would pass the Bill as soon as possible, taking into consideration that the three gaming concessions and three sub-concessions will expire on 26 June and that the government will need to initiate a tender process to invite bids for the concessions. Cheong said that the tendering process could be postponed if necessary.
The proposed new legislation comes at a time when the gaming sector has reported improved figures year on year, although they fall short of the city's historic highs. DICJ reported in January 2022 that Macao's gross gaming revenue (GGR) rose 43.7 per cent to MOP 86.8 billion (US$10.8 billion) during 2021.
That figure was a marked improvement on 2020, when GGR plummeted 79.3 per cent to MOP 60.4 billion (US$7.5 billion) due to the Covid-19 pandemic. In pre-pandemic 2019, GGR dropped 3.4 per cent year-on-year to MOP 292.4 billion (US$36.4 billion).
The proposed Bill has been broadly welcomed as a balanced approach to meeting the needs of the business interests of current and future operators as well as protecting the overall interests of Macao's social and economic development.
The changes clarify the tightening of regulations but also allow sufficient flexibility in tendering timetables for operators to adjust their business model as needed.
The proposals put an end to a prolonged period of speculation about the future of gaming in the city, speculation that greatly increased as a result of the Covid-19 pandemic. The government's public consultation initiative allowed a forum for local people to voice their views and the Bill has also been welcomed by the six current operators for consolidating the industry's position in the city's development. The proposed legislation, therefore, appears to have created a consensus about how Macao's gaming sector can move forward as a healthy and sustainable component of the region's overall economic growth for decades to come.