PHOTOS Xinhua News Agency, Cheong Kam Ka, António Sanmarful and Government Information Bureau
The Macao Government Tourism Office (MGTO) expects 40 million visitors in 2025, an increase of 29 per cent over the figure last year.
That is the ambitious target set out in the office's first Tourism Industry Master Plan in 15 years. Director Maria Helena de Senna Fernandes unveiled it to the public at a conference at the Macau Tower on 28 September.
Last year an average of 84,800 visitors arrived each day; the projected goal would increase that number to 110,000, or about 18 per cent of Macao's population. Accommodating such an influx, particularly in a city with a population density already among the highest in the world, requires planning and smart solutions to address issues of traffic congestion, overcrowding, and decreased quality of life faced by residents.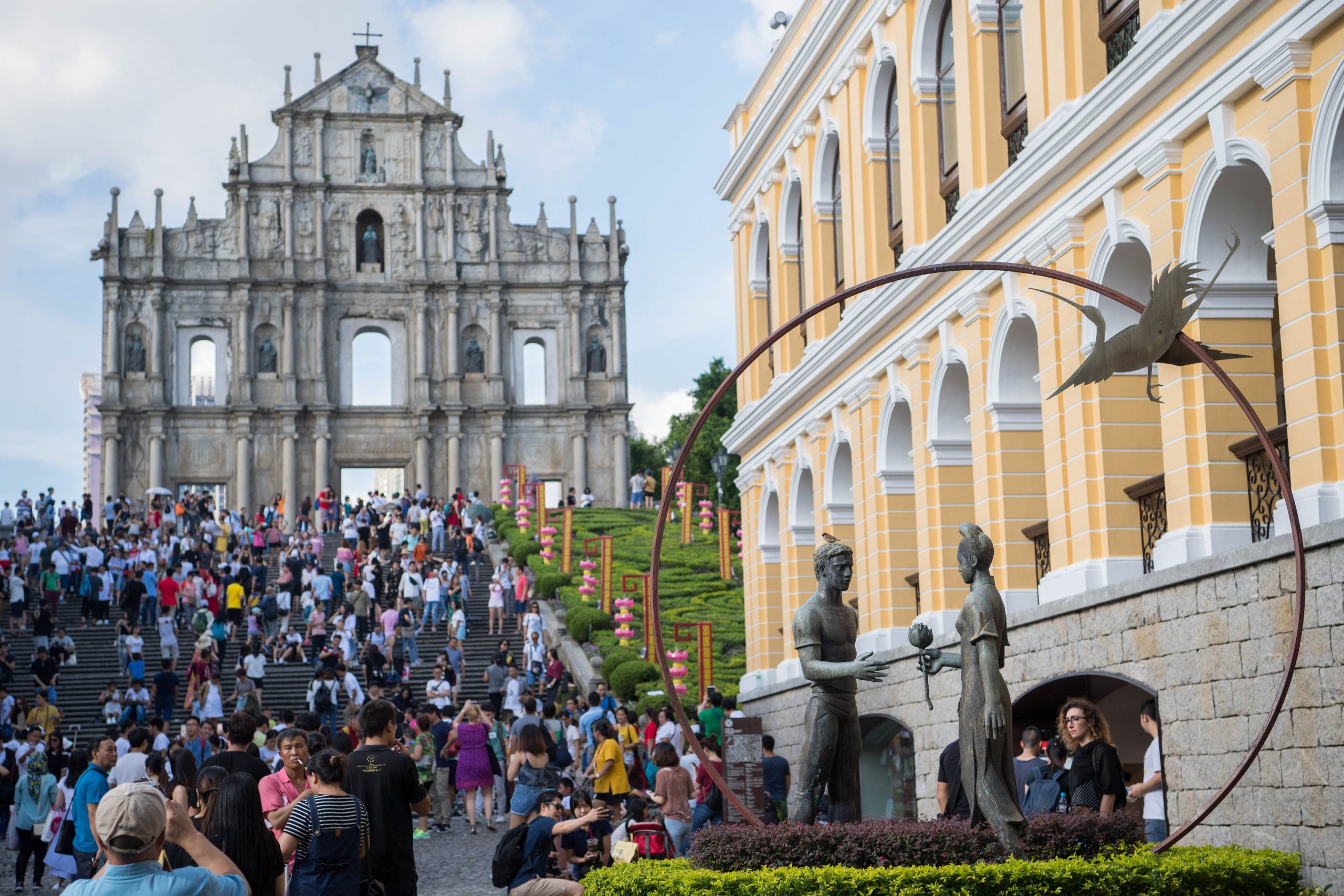 The plan, which also looks to more than double non‐gaming revenue to US$13–14 billion, relies on external factors remaining stable. It assumes the central government will continue to allow the current high level of tourist arrivals, no wars or major turmoil in the region, and no major natural disasters or epidemics. Such assumptions may not be realistic – Super Typhoon Hato devastated the city in August, leading to a week‐long suspension of tourist packages – but the modest forecasts used in setting goals allow for more flexibility in circumstances. The experience of Hato also prompted new efforts from other parts of the government to improve the city's preparedness and responsiveness to disaster. Their work will undoubtedly contribute to the overall success of the plan.
One significant factor the plan does account for is the growing competition in tourism, from both established travel destinations and eager newcomers. Cities across Asia are racing to build museums, theme parks, shopping centres, and performance venues. Governments see tourism, already a US$7.61 trillion industry globally, as one of the most promising industry sectors of the next 20 years. Personal incomes are rising in nearly all Asian countries, and air travel is becoming more convenient and often cheaper. When it comes to new builds, Macao is at something of a disadvantage due to its small size and limited land availability.
Neighbouring Hengqin is both a partner and a competitor. With 106 square kilometres of land – over three times that of Macao – it is aggressively building tourist attractions and convention and exhibition facilities that challenge those in Macao. But it cannot challenge the city in gaming: the central government in Beijing remains adamant that it will not allow this in any other national territory.
Other Asian countries, though, have begun establishing their own casinos. The latest challenger is Japan, which legalised the casino industry in December 2016. Both Sheldon Adelson, chairman of Sands China, and Lawrence Ho, chairman of Melco Resorts & Entertainment, have said they want to secure a Japan gaming licence. A Global Market Advisors study estimated Japan could become the second largest market in Asia, after Macao, and the third in the world, after Las Vegas. Japanese already spending billions each year on other forms of gambling; pachinko alone took in US$209 billion in 2016.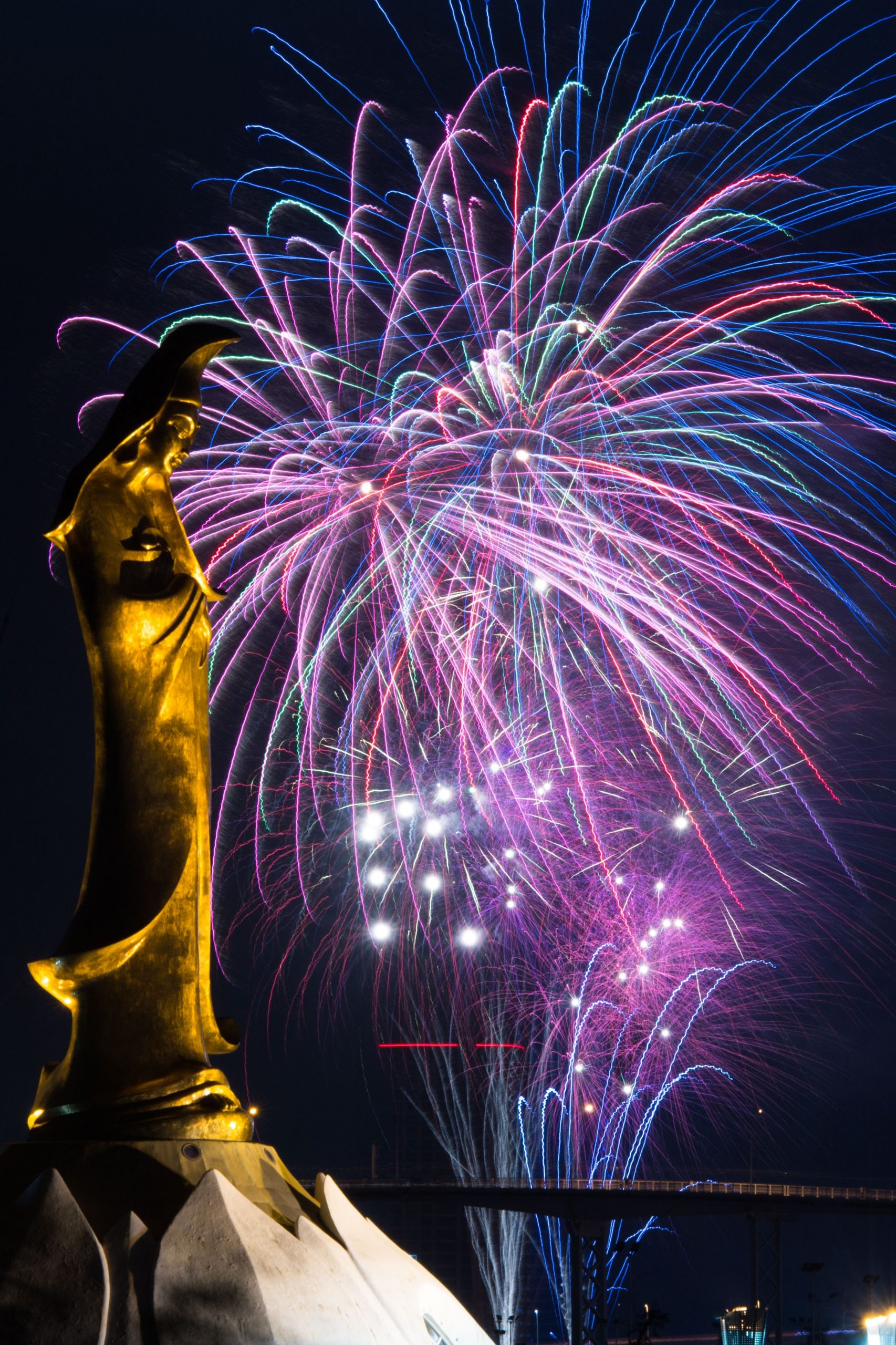 The Master Plan lays out a comprehensive approach to diversify, expand, and strengthen the city's tourism sector beyond gaming, to realise the vision of Macao as the World Centre of Tourism and Leisure.
Making the Master Plan
The MGTO started the project in 2015, with the aim of providing a blueprint for the development of the industry over the next decade. It launched a two‐month public consultation period in May 2016, asking tourism experts, government bodies, industry operators, professional organisations, and members of civil society for their opinions and proposals. The MGTO published a public consultation report in January 2017 that set out the opinions it had collected.
After more than two years of work, the office released the final version of the Master Plan. It proposes 8 key objectives, 33 strategies, and 91 action plans to be implemented over the short, medium, and long term.
The eight objectives are to diversify tourism products and experiences; improve service quality and skills; rebrand Macao as a multi‐day destination and expand high‐value markets; optimise the urban development model; manage the city's tourism‐carrying capacity; utilise innovative technology; enhance co‐operation in the tourism industry; and strengthen Macao's position as a core tourism city in the regional and international tourism community.
Using 2015 as the baseline figure, the plan outlines two scenarios for 2025. The lower‐growth scenario sees visitor arrivals growing at 1–2 per cent a year, reaching 33–35 million visitors in 2025. The modest‐growth scenario aims higher with annual growth of 3–5 per cent, reaching 38–40 million visitors in 2025. In 2000, the first full year after the handover, the figure was 9.16 million.
Gaming And Connections
Tourism is Macao's most important industry, accounting to more than 50 per cent of all jobs. It brings wealth to the population and the government, which in turn funds programmes in many sectors of life. The industry also provides its employees opportunities to train and improve their skills and knowledge.
In 2016, gaming revenue was US$28 billion, down 3.3 per cent from a year earlier. Non‐gaming revenue was US$6.6 billion, down from a record US$7.7 billion in 2014

PRESS CONFERENCE MGTO Director Maria Helenade Senna Fernandes (center) presents the tourism master plan
The primary reason visitors come to Macao is to gamble. In the first 10 months of 2017, gaming revenue was US$27 billion, up 19.2 per cent year‐on‐year. In 2016, it was US$28 billion, down 3.3 per cent from a year earlier. Even with the drop, Macao remains the gambling capital of the world, far outpacing its nearest competitors. Non‐gaming revenue, while significant, falls far short of what the casinos bring in: US$6.6 billion in 2016, down from a record US$7.7 billion in 2014.
Asia currently accounts for more than 90 per cent of all visitors. The overwhelming majority come from the mainland (66.1 per cent) and Hong Kong (20.7 per cent) with Taiwan (3.5 per cent), South Korea (2.1 per cent), and Japan (1.0 per cent) rounding out the top five. The top non‐Asian country is the US, with just 0.6 per cent.
While Asian visitors are expected to account for the majority of growth over the next 10 years, Macao is taking steps to make travel easier for all visitors. The airport is expanding to permit the arrival of more planes, and the additions of a Macao– Beijing flight to coincide with the new Beijing–Lisbon flight offers a more direct connection with Portugal. The city is also working to improve accessibility by land and sea.
The most important route will be the Hong Kong–Zhuhai–Macao Bridge, due to open in 2018. It will be the first land crossing in history between the three cities. The bridge will offer visitors the option of travelling by bus, in addition to the existing services by boat; ferries running to and from Macao served nearly 25 million people in 2016. Many mainland tourists come to Macao via Hong Kong, as part of a tour of the two cities.
New Appeal, New Approach
Not content to rely on Macao's success in gaming, the plan seeks to more than double non‐gaming revenue to US$13–14 billion by 2025. Retaining visitors for longer is also a priority for Macao. Last year, the average visitor to Las Vegas stayed 4.4 days; in Macao, only 2.1 days, down from a high of 2.6 days in 2008. The goal for 2025 is a modest 2.3 days under both models.
Las Vegas retains visitors in large part because they have greatly expanded the number and variety of activities available, adding family‐friendly attractions, major conventions and events, and shows with big‐name stars. Macao, while lacking "a portfolio of diversified shopping centres and large scale family‐oriented attractions," has the potential to develop projects and marketing to compete. In October 2016, at the opening of the Parisian, for example, guests were entertained by Belgian pop star Lara Fabian and Hong Kong actress Karen Mok.
The plan also seeks to leverage Macao's history as a hub where East meets West, offering a unique cultural experience to visitors and fostering creative industries in the city. The Historic Centre of Macao, inscribed on the UNESCO World Heritage List in 2005, encompasses a wide variety of locations including the city's most popular site, the Ruins of St Paul. Maintaining these sites, and preserving the traditions and festivities associated with them, will prove key to marketing Macao as more than a gaming destination.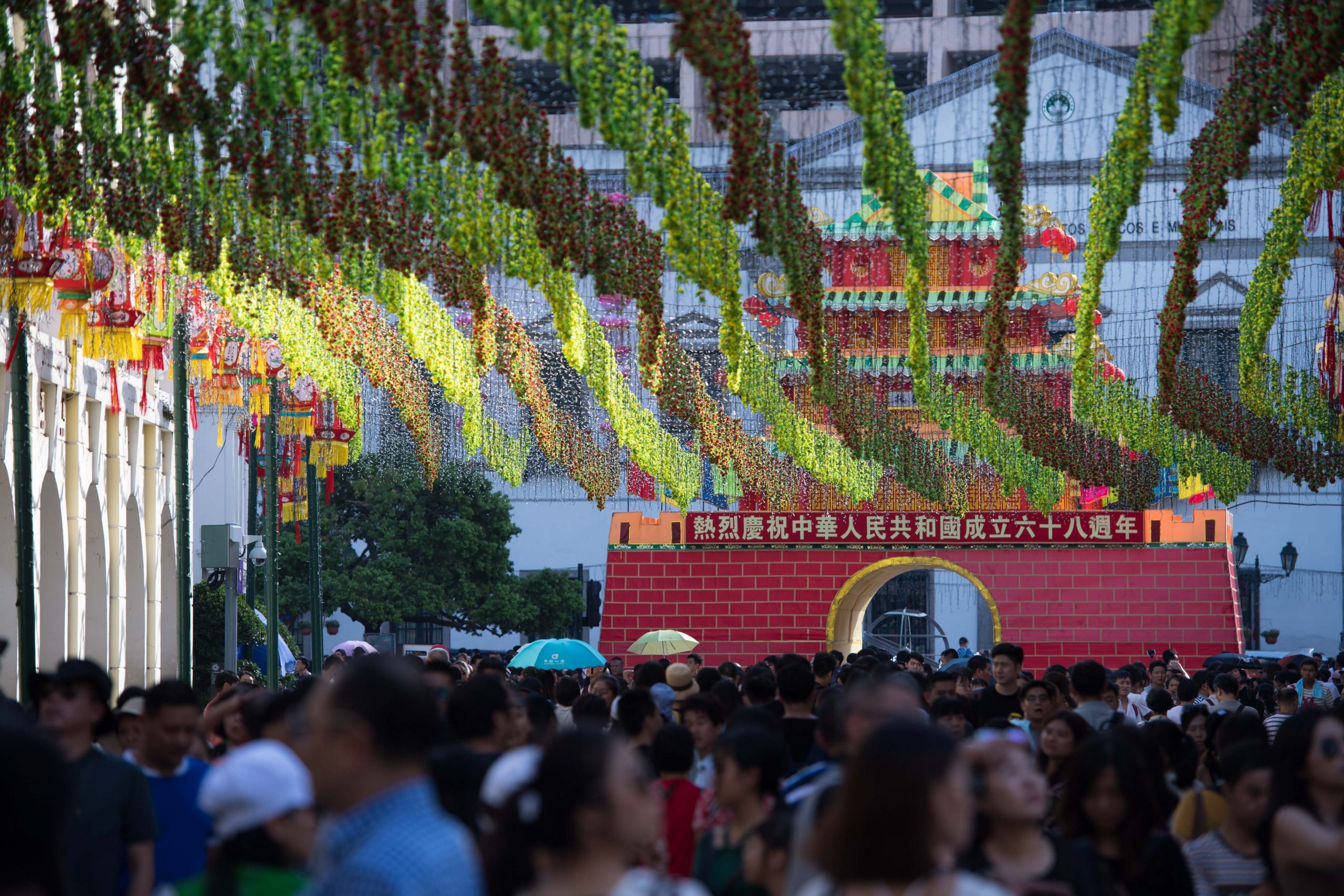 Technology is another area in which the city seeks to improve and innovate. The MGTO website already offers information in 15 different languages and 3 related mobile apps, but there is no integrated system managing all travel information. Millions of people in the mainland, especially young people, use little or no cash, relying instead on mobile payment apps. The ability to use such apps is limited in Macao. The smart city project, a four‐year collaboration between the Macao government and Alibaba Cloud signed in August, will address many of the technological issues identified in the plan.
Serving Residents
Macao is a small, densely populated city. No other place in the world receives 43 times its own population in visitors each year. This has led to serious traffic congestion and overcrowding in the most popular tourist areas, like the Ruins of St Paul's, Senado Square and the surrounding streets, and the main border crossing at Gongbei, one of the busiest in the world. Also affected are the A‐Ma temple and downtown Taipa.
On weekends, public holidays, festivals, and other busy days, many residents avoid these areas completely, even if it means missing their favourite shops and restaurants.
To address these issues, residents used the public consultation process to push for improved public transit, better traffic control, and improved border facilities. They also echoed the need for more diverse attractions, which would reduce the concentration of visitors in tourist areas and help strengthen the sector overall.
These concerns are most clearly reflected in the strategies surrounding two key objectives: optimising the urban development model and managing Macao's tourism carrying capacity. Both tackle the issues of overcrowding and congestion using complementary approaches, while also seeking to reduce the environmental impact of visitors. These key objectives, as well as diversifying tourism products and experiences, will work to distribute visitors more evenly across the city and provide new job opportunities within the sector.
For all the ambitious goals laid out in the plan, the well-being of residents remains a constant concern throughout. According to the plan:
"Macao will strive to become a world‐class tourism city where its people can enjoy international standards of living, work, transportation, tourism, and entertainment, and Macao will be developed into a liveable city and tourist destination which is safe, healthy, convenient, and environmentally friendly."
---
How Macao can leverage the Tourism Industry
TEXT Harald Brüning

Sustainable tourism is a win‐win
Taleb Rifai, secretary‐general of the World Tourism Organisation (UNWTO) and honorary chairman of the Global Tourism Economy Forum (GTEF), said that the challenge for every country was to ensure that growth and sustainability, progress and preservation, go hand in hand. Speaking at the GTEF opening ceremony, Rifai said:
"Sustainability means to elevate life on Earth to a higher level for our future generations. You can keep your cultural heritage, you can increase tourism, and you can make people happy at the same time. It is a challenge to the attitude. It is a state of mind."
Rifai also disagreed with the idea of "too much tourism in Macao as the city is too small," arguing that the congestion issues currently plaguing the city are a matter of overconcentration, not raw numbers.
"The problem is that everyone wants to visit the same thing at the same time at the same place in the same season…you need to diversify that energy, take it out and diffuse it into the countryside," he said.
Rifai pointed out that there are areas in Macao that see few visitors, an issue not unique to the city. Take Venice, Italy, for example: "Just drive one kilometre outside of the city of Venice, you will find beautiful hillsides, chapels, and wineries. Nobody goes there… same in Macao."
Rifai was unanimously elected in 2010 and confirmed in 2014. More than 60 delegates from 20 countries and regions around the world attended the forum.
Macao gains in prominence
In his opening remarks, Alexis Tam, Secretary for Social Affairs and Culture of Macao and executive chairman of GTEF, emphasised the gains made by the GTEF in its short tenure and his optimism going forward.
"We will pour unreserved efforts to transform Macao into a world centre of tourism and leisure as well as a commercial and trade cooperation service platform between China and Portuguese‐speaking countries, as we work towards our aspiration to serve our country and connect to the world by making a more wide‐reaching contribution to regional collaboration, and reap a greater harvest of shared interest and mutual gain in the long run."
GTEF, now in its sixth year, demonstrates Macao's capacity for organising international mega‐events and elevates the city's status as an international tourism destination.
Embracing collaboration
Collaboration among cities within the Guangdong–Hong Kong–Macao Greater Bay Area draws on the cumulative strength of members to bring in more tourists over time, said Maria Helena de Senna Fernandes, director of the Macao Government Tourism Office.
The city has a history of working with its neighbours as early as 1993, six years before the handover. This year, she noted,
Macao has participated in joint tourism promotion efforts in Southeast Asia with Hong Kong, Guangdong, Fujian, and Guangxi Zhuang autonomous region.
"Such collaboration will continue and our aim is to use the Greater Bay Area as a platform to better promote ourselves. Together, we can really go out as a collective force, especially along the Belt and Road initiative regions, to bring in clients and make the cake bigger so that everybody can have a bigger slice," Senna Fernandes explained.
Referring to the city's development strategy, she said: "Macao is transforming itself from a gaming centre into an integrated business and leisure tourism hub. Macao has always been a place where East meets West so, on one hand, it will continue to leverage its position as a world centre of tourism and leisure as well as a trade platform between China and Portuguese‐speaking countries, and on the other, it will contribute to the Greater Bay Area through Macao's strengths."
Senna Fernandes cited the partnership with Alibaba, saying the government is in discussions with the company about leveraging big data for tourism promotion and enhanced experiences.
"In the future, we expect to attract more high yield visitors rather than depending on the number of visitors, and keep visitors in town for longer to see the city and spend money."