TEXT António Bilrero
A total of 45 forums, seminars, conferences and other activities were held to promote business, trade networking, and collaboration across borders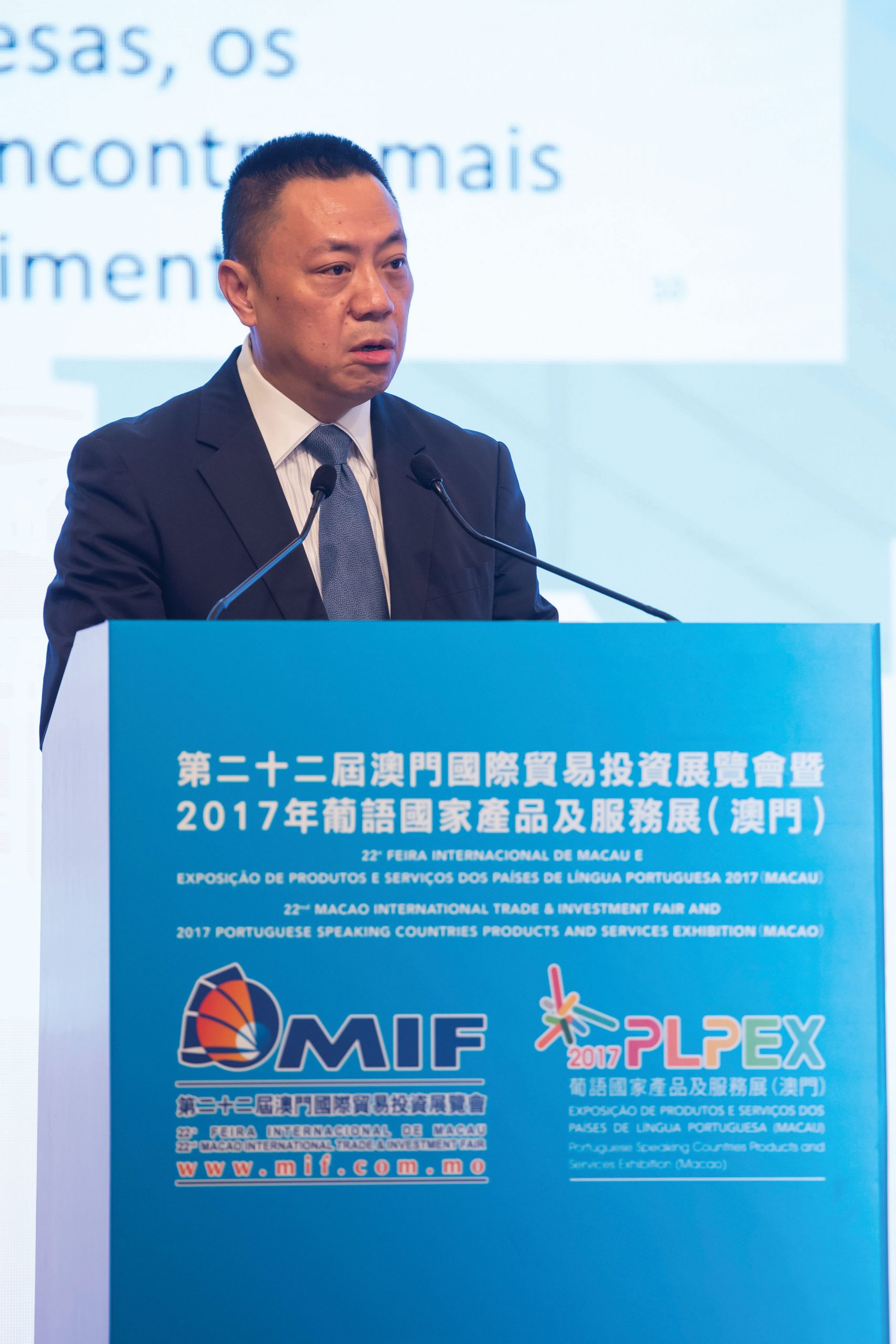 The 22nd Macao International Trade and Investment Fair (MIF) and the inaugural 2017 PLPEX, a parallel event showcasing products from Portuguese‑speaking countries (PSCs), highlight the growing success of Macao as a critical business platform.
Hundreds of enterprises from Macao, mainland China, eight PSCs, and other countries along the Belt and Road were in attendance. The two fairs saw 67 agreements signed, covering cooperation between governments and associations, as well as private sector collaborations, while 400 business matching sessions were hosted. A total of 45 forums, seminars, conferences, and other activities were held to promote business, trade networking, and collaboration across borders.
Speaking at the opening ceremony, Macao's Secretary for Economy and Finance Leong Vai Tac expressed confidence in the addition of PLPEX to "enhance communication and cooperation between China and the Portuguese‑speaking countries, allowing for a more dynamic development of the Macao platform."
Leong also said he expected MIF and PLPEX "would have a synergistic effect, generating an organic combination between the convention and exhibition industry in Macao, the service platform for trade cooperation between China and Portuguese‑speaking countries, and the Belt and Road initiative, to generate greater benefits."
Spotlight on Angola and Guangdong
The 22nd MIF featured Angola as Partner Country and Guangdong as Partner Province, complete with special pavilions for each and a trilateral trade forum organised by the Angolan Investment and Export Promotion Agency (APIEX), the Guangdong Department of Commerce, and the Macao Investment and Trade Promotion Institute (IPIM), the organisers behind MIF.
Angola brought to Macao a delegation of more than 80 people, representing companies linked to sectors such as fishing, banking, agriculture, and construction. Neighbouring Guangdong province sent a 250‑strong delegation to the event.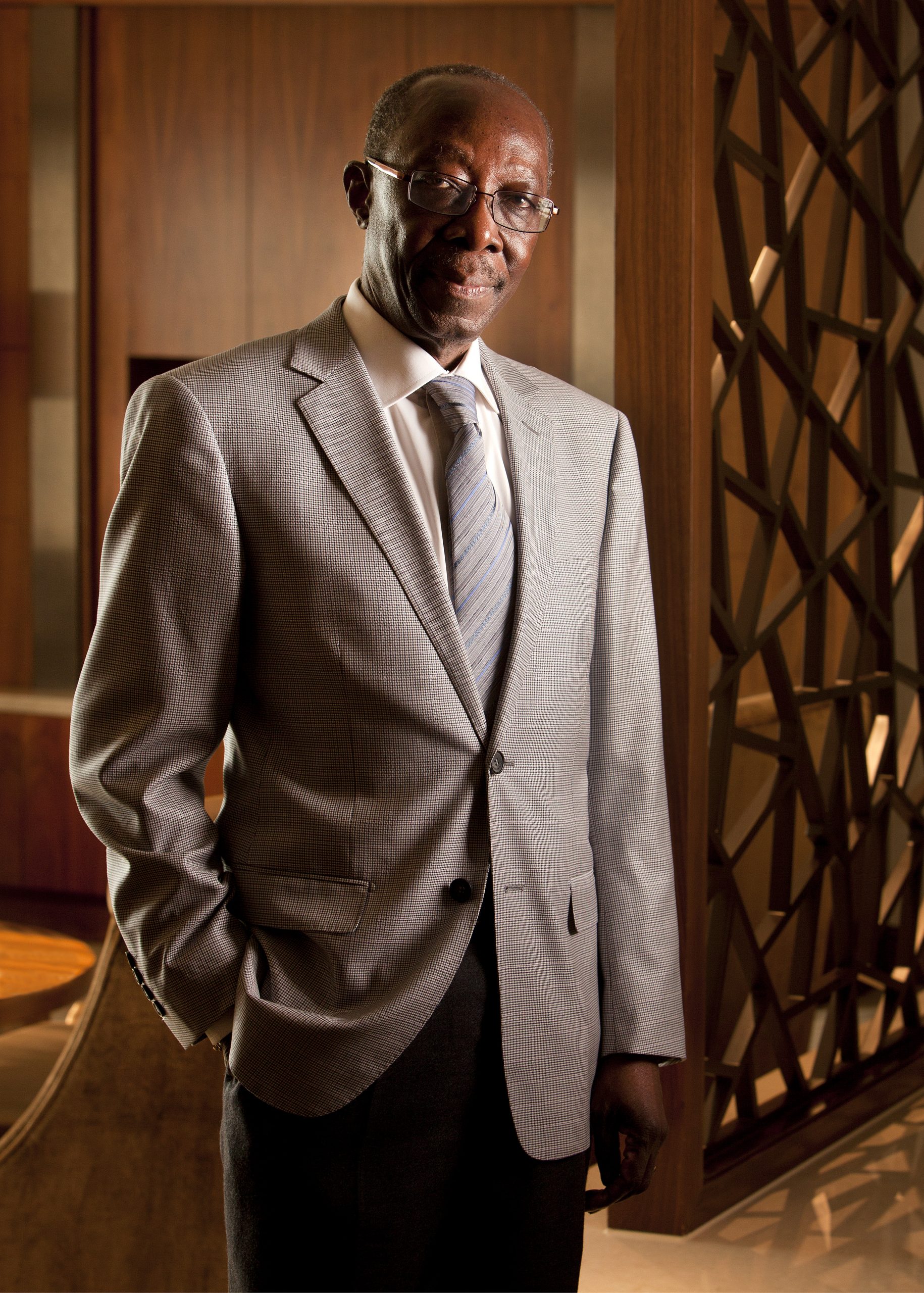 João Garcia Bires, the Angolan ambassador to China and delegation head at MIF, noted the importance of Macao as a platform between China and PSCs to facilitate economic opportunity. As examples, he cited two major contracts signed at 22nd MIF: a strategic cooperation agreement worth US$360 million between Angolan company OPAIA and a Jiangsu‑based company, and a US$50 million contract between Jiangsu Provincial Construction Co Ltd and an Angolan company to building housing projects in the country.
The fair also saw the announcement of a major business park to be built on the outskirts of the Angolan capital Luanda in cooperation with Guangdong province. Located within an established special economic zone, the nearly 20 square kilometre Luanda‑Guangdong Business Park already has a start‑up proposal for more than 20 companies. A separate pilot project now under way focuses on development of agribusinesses in an area of 1,500 square kilometres in Angola.
"As you can see," Bires said, "Macao is playing its role as a link between China and Portuguese‑speaking countries very well." After many years spent in Beijing, the long‑time diplomat recognises China as both an economic partner and a model:
"China is an example our president wants to follow. Bearing in mind the current state of our country, resulting from difficulties caused by the low price of oil and some instability in the region, the priority is to stabilise the country and modernise it, like China did. We'll naturally look for many examples in the People's Republic of China. Political, social, economic, and cultural relations with China will thus have different, strengthened dynamics."
Vitor Ramalho, secretary general of UCCLA (União das Cidades Capitais de Língua Portuguesa), highlighted another example of Macao's role in channelling strategic cooperation with China. Speaking about a delegation from Jiangsu, he said: "[They] will soon travel to Cabo Verde and São Tomé and Príncipe, first stopping in Lisbon for a meeting that will focus on potential issues in relations between countries where Portuguese is an official language and cities like Macao and the provinces of China."
Ramalho asserted that UCCLA's "long experience of close relations" has enabled it to expand over the years; it now counts 43 associate cities and 45 supporting companies.
"That's why we've also had a very close relationship with China," he added. "Last year, we were in Jiangsu, a province that will have a very intense cooperation platform through Macao, with which we have been establishing ever deeper relations. As a result, we are able to assist and intermediate in trips by delegations from some Chinese provinces to Portuguese‑speaking countries."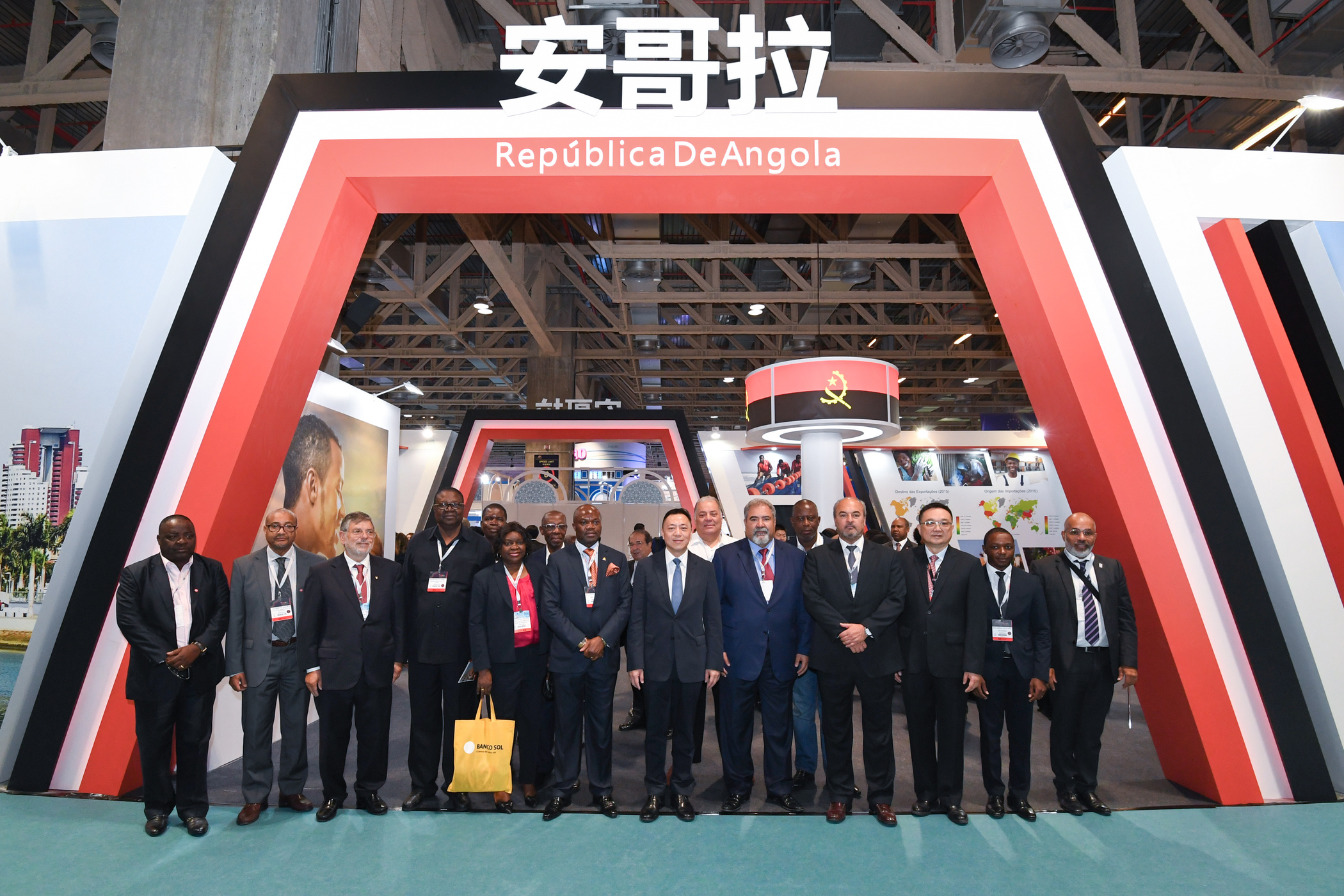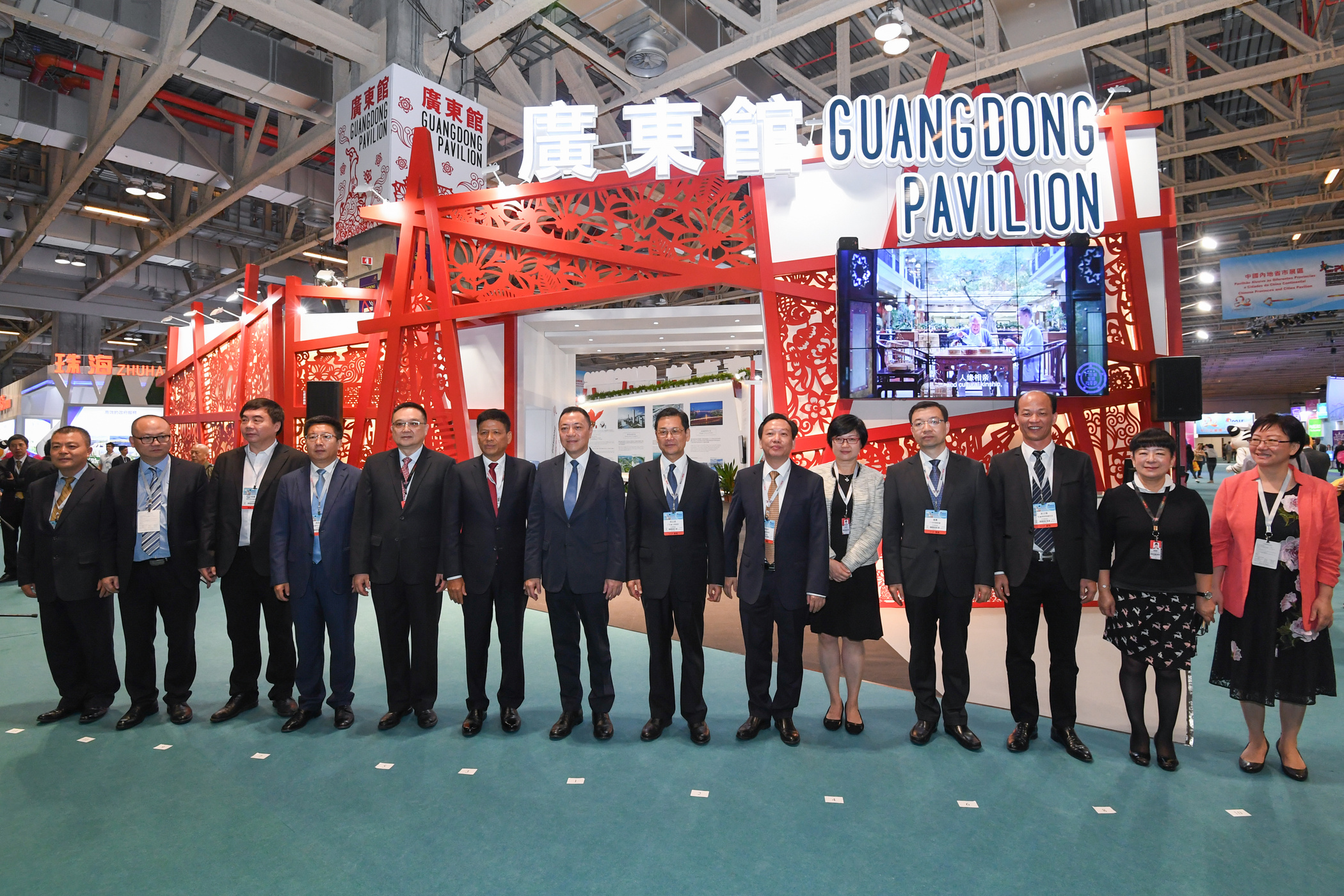 Portuguese support for the platform
Macao's role as a critical platform for China‑PSC trade earned praise from the official representative of the Portuguese government in attendance, Secretary of State for Internationalisation Eurico Brilhante Dias.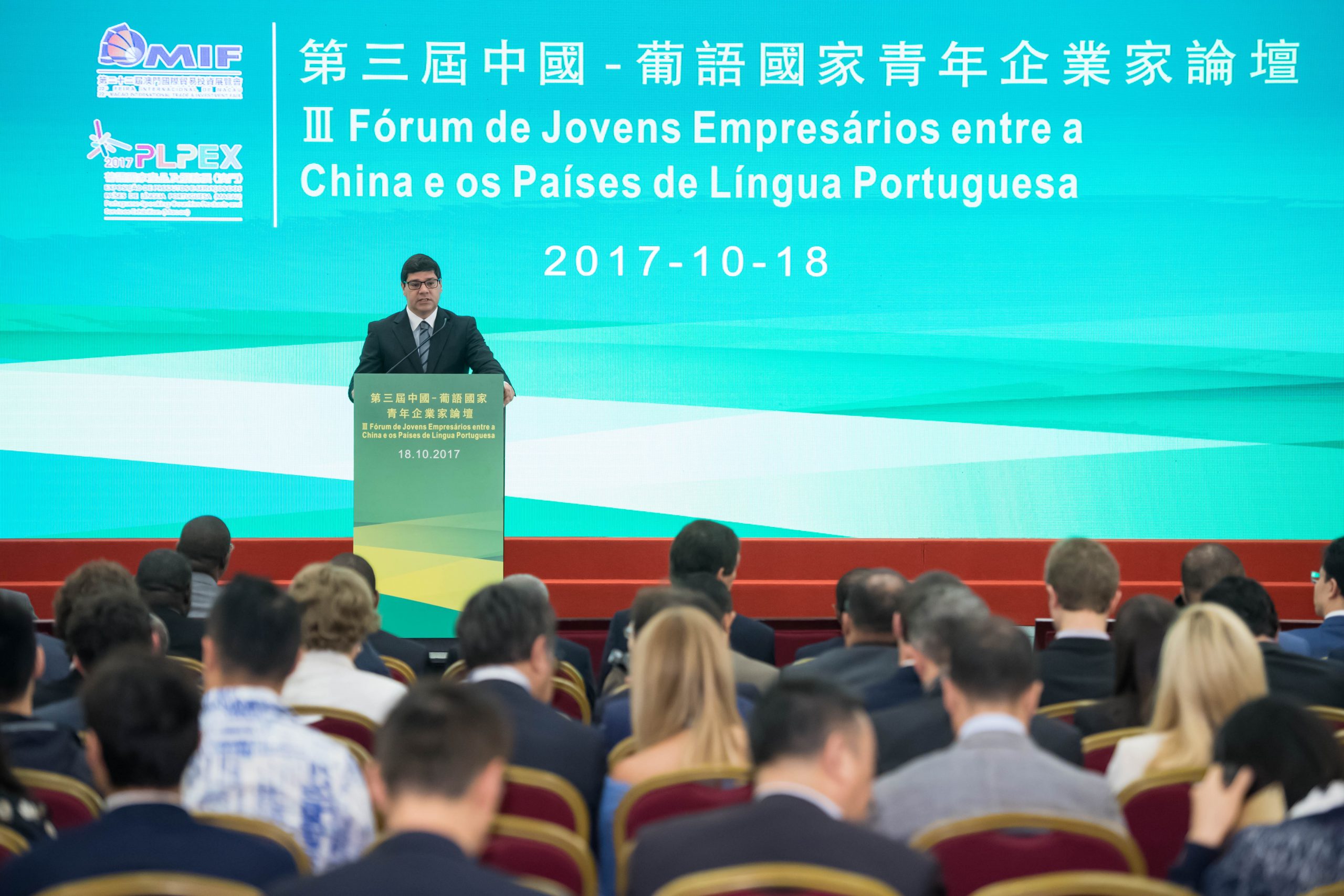 "Macao has been decisive in promoting Luso‑Chinese trade and we believe the same will also happen in the promotion of economic relations with other Portuguese‑speaking countries. This is due to the administrative region's tradition and history as a hub for trade between East and West, the cultural affinity it shares with the rest of the Portuguese language world, and also to the ties that nowadays join those countries, based on which the Macao government has known how to strengthen its role," he explained.
Trade between China and PSC amounted to US$78.4 billion in the first eight months of this year (January–August), Dias recalled, up 30.2 per cent year‑on‑year. He also noted that China is Portugal's tenth‑ranked client, and that Portuguese exports to this country rose by 34.3 per cent in 2016.
Dias stressed Portugal's support for Macao's positioning, saying that it was vitally important for Lisbon "to have a region with such historic ties" acting as a platform for China‑PSC trade.
"Many countries of the world would like to have a platform with China like the one that Macao has, with this degree of knowledge and intersecting interests. Macao is valuable for both countries [China and Portugal] and that's what we aim to affirm."
Dias also indicated that Portugal is preparing to open a consulate in Guangzhou "probably in 2019," and an office of the trade and investment agency AICEP Portugal Global.
The fairs also saw a protocol signed between the Monetary Authority of Macao and COSEC (Companhia de Seguro de Créditos) to set up an agency for export credits. As an institution authorised by the Portuguese state to grant insurance and financing for export operations, COSEC will provide technical assistance for the creation of a Macao‑based credit agency in that sector, making insurance available for such activities involving PSCs.
Dias explained that the initiative was meant to create a "platform that the Portuguese‑speaking countries can use to guarantee the respective export credits, or even collateral costs, for some operations."
Elevating PSCs Engagement
For Alberto Carvalho Neto, head of the Portugal‑China Association of Young Entrepreneurs (AJEPC), PLPEX promises to play an important role in strengthening relations between the PSCs, Macao, and China.
"PLPEX is a fair within the fair that is MIF. Our presence here is living proof of these events' importance for creating synergies and networking. If we truly work together we can gain critical mass and scale. The AJEPC and the Sino‑PLPE [Federação Sino Países de Língua Portuguesa e Espanhola] drew nearly 220 entrepreneurs and more than a hundred exhibition stands here," he explained. "We believe Macao can be our bridge to China."
PLPEX grew out of a special pavilion for PSCs in 2014. The pavilion drew 150 companies, prompting organisers to expand to a PSC exhibition in 2015 before launching the standalone event this year. Part of the strength of the PSC contingent, according to Carvalho Neto, is in its diversity:
"PLPEX gathers very different products and services. Some come to export and some to attract investment. What's not here are Portugal's 10 million, Angola's 29 million or Brazil's 208 million, but rather the 271 million from the bloc of Portuguese‑speaking countries. And they're here to promote via joint work, their products and services in China. Beyond common history and language, we have this good connection to China, namely via Macao. We have to know how to promote it."
In addition to the first PLPEX, this year also saw the launch of the Centre for Exchange of Innovation and Entrepreneurship for Young People of China and Portuguese‑Speaking Countries. Established by the Macao government, the centre seeks to enhance collaboration and deepen mutual understanding among young people in Macao, mainland China, and the Portuguese language world, ensuring that the benefits of cooperation continue into the next generation.
The 23rd MIF and 2018 PLPEX are scheduled for 18–20 October 2018.