A new high-tech cross-border pedestrian checkpoint between Macao and neighbouring Zhuhai will ease travel congestion and boost Greater Bay Area connectivity.
Macao added a new 24-hour express crossing point between the city and the mainland Chinese city of Zhuhai on 9 September. The Qingmao pedestrian border post will drastically cut transit-processing times to as little as 20-30 seconds for those travelling between the two neighbouring cities.
The automated Qingmao crossing will only be open to eligible residents of Macao, Hong Kong and mainland China. Foreign visitors and Taiwan residents will also benefit: the main Gongbei Port crossing, which is just 800 metres away and has processed up to 400,000 crossings per day at its peak, will see substantially reduced queues and crowds as the new facility relieves congestion.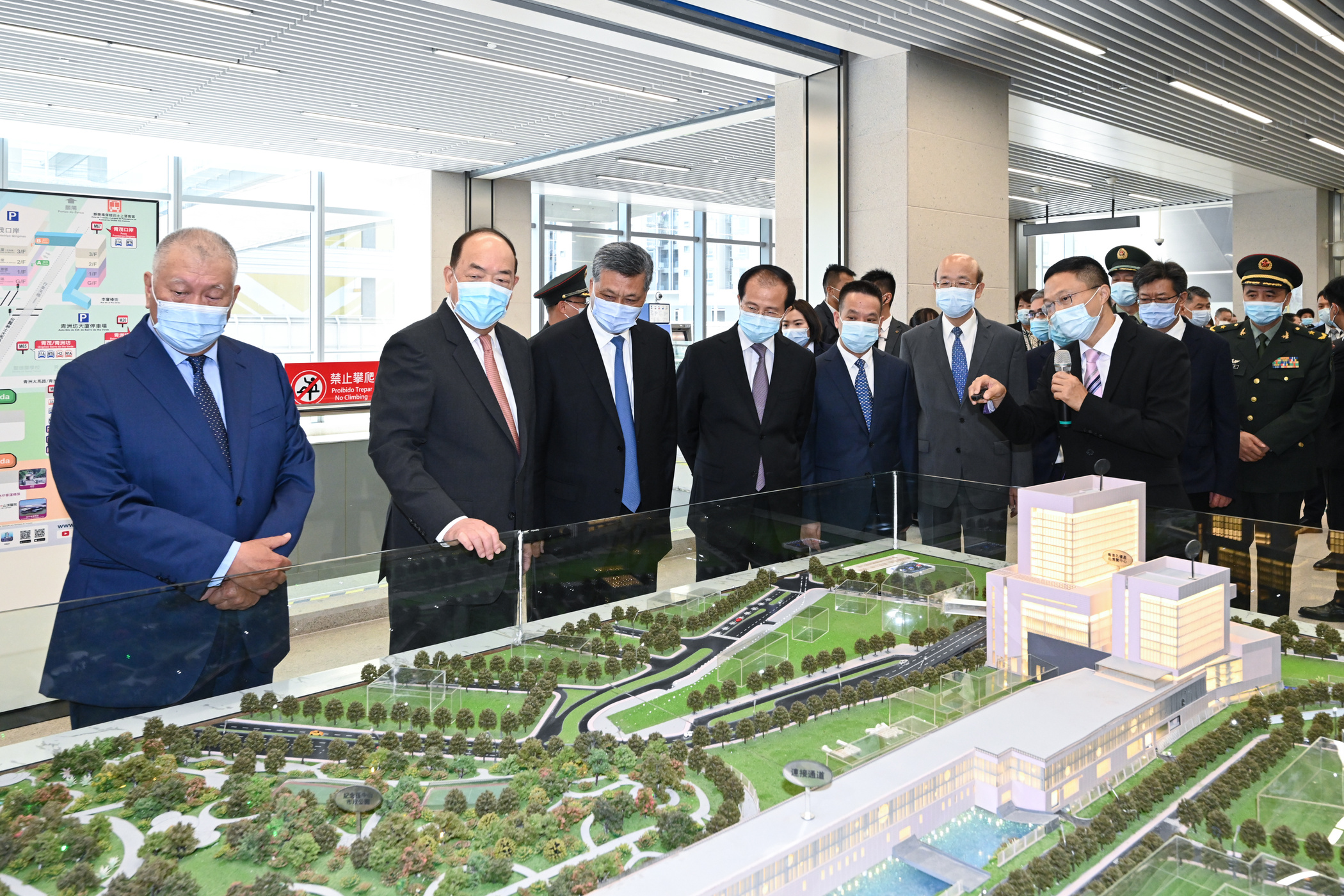 Qingmao is the latest in a series of major infrastructure projects designed to elevate Macao's regional role and increase interconnectivity with Guangdong province and Hong Kong, as part of the Greater Bay Area (GBA) initiative.
Macao Chief Executive Ho Iat Seng says the Qingmao pedestrian border checkpoint will strengthen the infrastructure of the GBA and improve connections between the 11 GBA cities. A key part of the Outline Development Plan for the Guangdong-Hong Kong-Macao Greater Bay Area is to upgrade the regional transport network.
Chief Executive Ho also draws attention to the fact that the new checkpoint uses the "joint inspection and one-time release" immigration and customs clearance system. This system requires just one single set of border controls to pass through, making travel between Guangdong and Macao more efficient and convenient.
Guangdong Governor Ma Xingrui, who was present at the opening of the new checkpoint, believes that it will strengthen cooperation between Macao and his adjacent province. The Qingmao crossing connects directly to the Guangzhou Intercity Railway in Gongbei, allowing Macao residents to travel easily within Guangdong.
Chief Executive Ho concludes that the Qingmao checkpoint is a remarkable achievement in Macao-Guangdong cooperation, with each side working within their own legal frameworks, and is a concrete example of "One Country, Two Systems" in practice.
The new checkpoint is good news for cross-border students, commuters and entrepreneurs. Macao resident Ally Li Hui-yin, who has business interests in both Macao and the mainland, travels between the city and Guangdong at least once a week.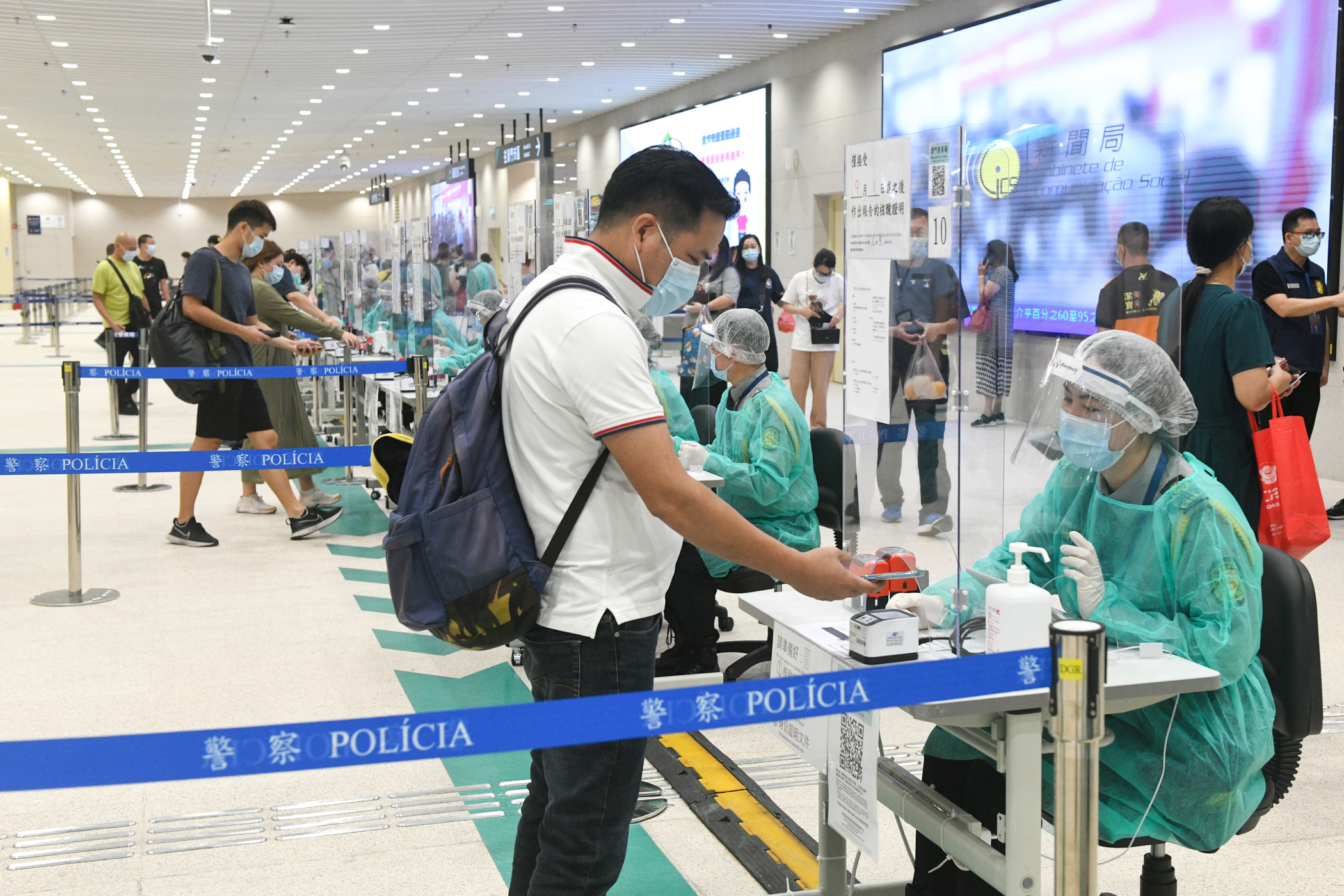 She says that Qingmao may become her preferred option for border crossings as she lives five minutes' walk from the new checkpoint. The young entrepreneur says the faster clearance procedure and modern facilities will make her weekly border crossings more convenient.
Leong Tai, who works in Macao but lives in Zhuhai, also welcomes Qingmao: "It's the best thing that has happened to me in the last few years. I cross the border in just minutes and, since the opening, I am at home much earlier."
The Qingmao crossing provides this fast-track solution because it uses 50 automated channels both for inbound and outbound crossings. Each channel is capable of clearing passengers in just 20 seconds. There are also two staffed counters for each direction of travel.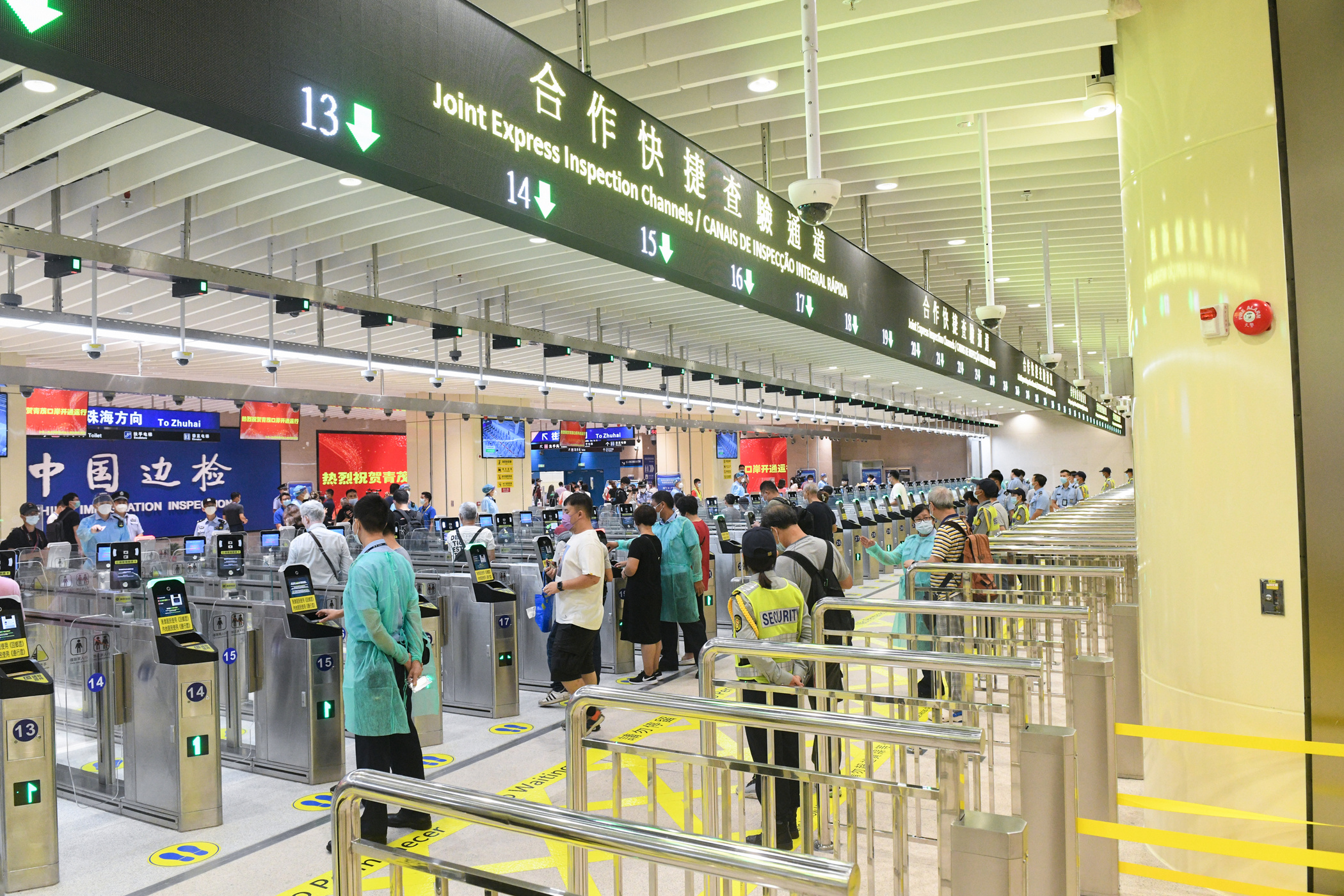 However, the new Qingmao Border Post can only be used by mainland China, Macao and Hong Kong residents with valid visas and permits. It cannot be used by Taiwanese residents or foreign nationals, who will have to use one of the other land crossing points, such as Gongbei, Hengqin Port and the Hong Kong-Zhuhai-Macao Bridge. The long-established Gongbei border gate is by far the No. 1 point of entry, accounting for 3.85 million of Macao's 5.9 million arrivals in 2020 and 20.9 million of the record 39.4 million arrivals in 2019. The second newest border point, at Hengqin Port, opened in 2020 and has the capacity for 220,000 daily crossings.
The Qingmao project has cost the Macao government around US$500 million. It hired Guangdong Nam Yue Group Corporation Limited, which is owned by the Guangdong provincial government, to handle all aspects of its construction. Nam Yue has been established in Macao for many years with a diverse portfolio of businesses, including importing fresh food products. Nam Yue began work on Qingmao in 2018, completing the project in May 2021.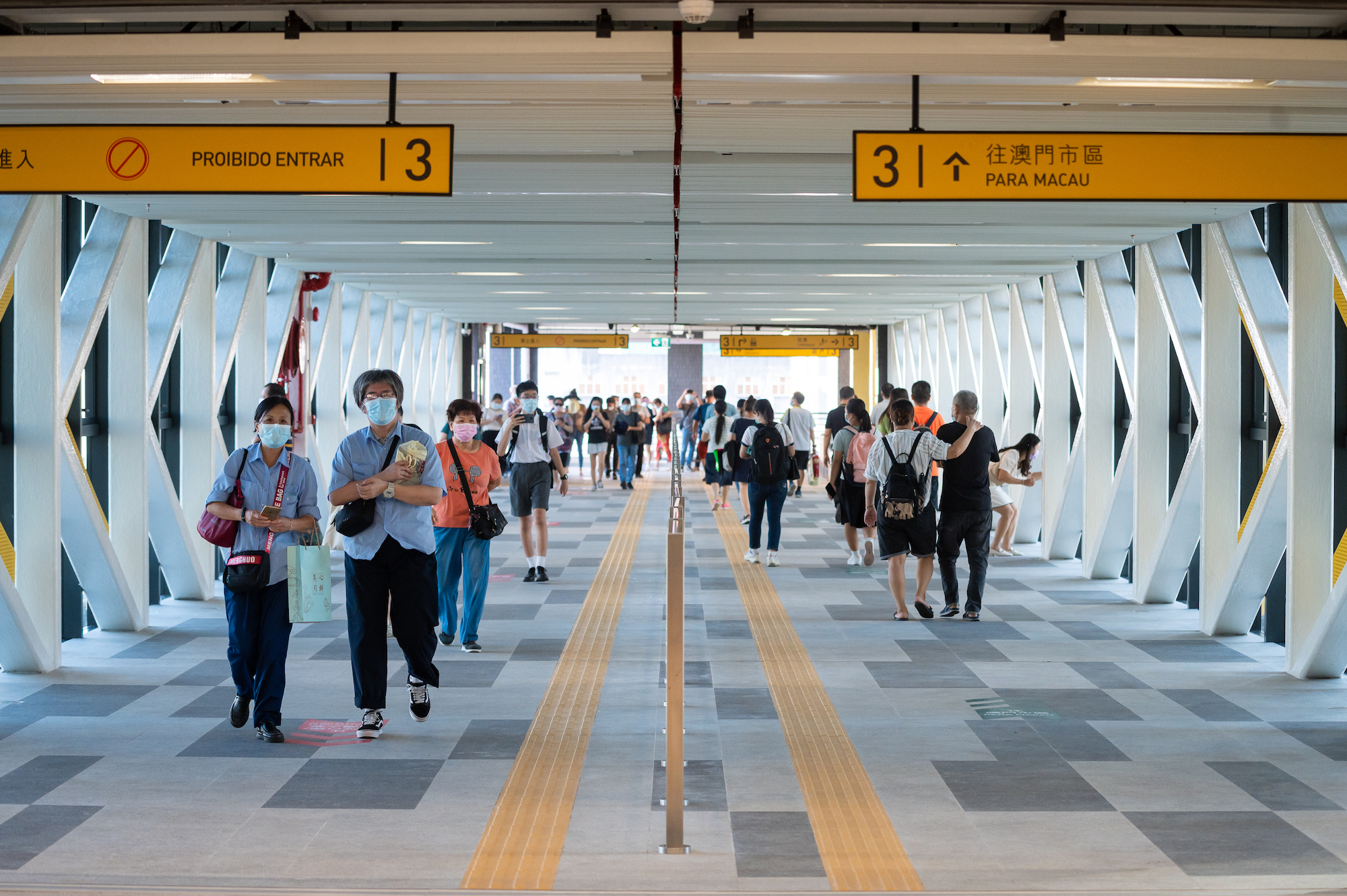 The project comprised three parts, namely the Macao-side checkpoint building, the Zhuhai-side checkpoint building, and the redevelopment of the Duck Channel – the body of water which runs along the Macao-Zhuhai border. The building area covers 168,000 square metres.
Macao's investment in the project is expected to pay long-term dividends. Tong Kai-chung, president of Macau Institute of Management, says the flow of people between Macao and Guangdong, and economic and trade opportunities, will grow once the cross-border facility becomes widely used. He believes that more border crossing points with the mainland, including for air and sea travel, will assist the city in further integrating into China's overall national development.